The video game industry is swiftly growing into one of the most significant avenues of the overall entertainment sphere. With every passing year, video game sales are continuing to grow at an immense rate. Naturally, that spike has led to an increased number of movies based on video games. While video game adaptations on film and television are nothing new, they have never exploded in popularity. At least, not nearly as much as one would expect with recognizable prominent names like Super Mario Bros. and Halo.
For years, there has been a curse haunting the video game movie genre. Whether a film was based on family-friendly properties like Angry Birds or Ratchet and Clank, or if it was a more adult-skewing story like World of Warcraft or Hitman, it was seemingly impossible to make a video game movie that was both financially successful and well-regarded by audiences and critics. However, in the last few years, things have started to look up for these kinds of video game adaptations. While there hasn't been a real breakout hit from the genre yet, box office numbers and overall reception from audiences have been moving in the right direction. This begs the question: has the curse on video game movies finally been lifted?
Update October 20, 2023: 2023 has been an excellent year for video game adaptations, and with the upcoming release of Five Nights at Freddy's, this article has been updated with more analysis on the future of video game movies.
A Terrible History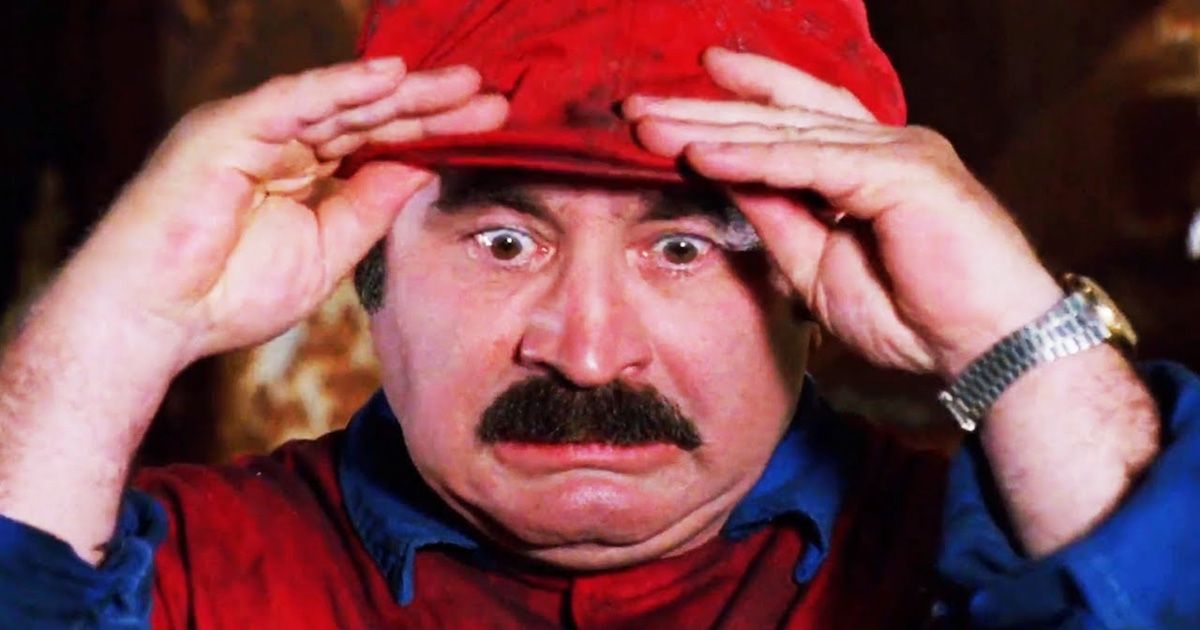 The first major live-action adaptation of a video game came in the early 1990s. That film, the Super Mario Bros. movie, was certainly not a great foot to start on. Though it certainly has its fans these days, the overall reception to the movie was that it was an utter disgrace to the Mario brand and might just be one of the worst films ever to be produced. There were a slew of other video game movies released throughout the '90s and 2000s, but things didn't get better throughout those decades. Movies like Mortal Kombat, Lara Croft: Tomb Raider, Resident Evil, Street Fighter, and more came and went, consistently receiving less than stellar box office and critical results.
Some of these movies, chiefly 1995's Mortal Kombat, have become cult classics, but they have never found a long-lasting audience outside of the core group of hardcore fans dedicated to that brand. As the modern age of video games began to get underway in the 2010s, plenty of films attempted to capitalize on this. As video games regularly began to have much more involved and complex stories, one would imagine that it would become more accessible to make a solidly enjoyable movie based on one. However, the curse persisted.
Related: Every Resident Evil Movie, Ranked
Despite movies like Prince of Persia, Warcraft, Assassin's Creed, and more attempting to bring a newfound maturity and quality to the genre, each failed one after the other. Even with outstanding source material to pull from and a passionate existing fan base, movies like these still failed to get off the ground. It began to look like there may never be a genuinely great movie based on a video game, as every attempt would crash and burn nearly as badly as the one before it. In this history largely defined by failure, one key asterisk to include is that, while none of them really blew up into massive hits, several series, and franchises did manage to continue beyond their initial film, at least for a little while.
The biggest example is that of the Resident Evil films starring Milla Jovovich. After the decent success of the first film in 2002, there would be another five direct sequels and one semi-reboot produced, with the most recent having just released last year. While none of these films have scored higher than 37% on Rotten Tomatoes, they managed to attract a decent audience that, while not massive, was sizable enough to turn a profit on the films with a low-to-medium budget. Other films like the Angelina Jolie-led Lara Croft: Tomb Raider, Silent Hill, and Hitman were also able to justify a sequel, though they never made it to a third entry to round out the trilogy.
Things Are Getting Better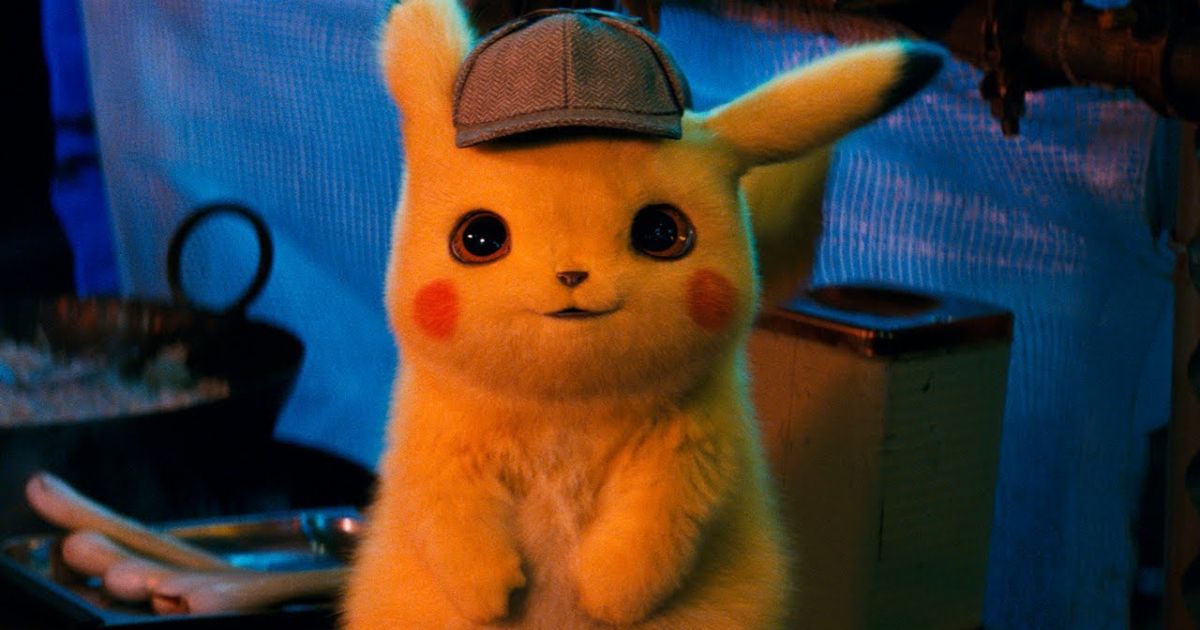 With all of that said, though, the brutal past of the video game movie genre is beginning to fade away. The first film to earn over 50% on Rotten Tomatoes was 2018's reboot of Tomb Raider starring Alicia Vikander, which earned an impressive (for the genre) 52%. That was quickly followed up by the second film to do so just a month later, as the Dwayne Johnson Rampage film managed to get a whopping 51% rating.
The first of the genre to get a "fresh" rating came a year later, as the live-action Pokémon film Detective Pikachu garnered a 68% approval score. That score was, once again, improved upon later in the year by, of all things, The Angry Birds Movie 2, which still holds the genre's highest score (at least for major wide-release films) with a 72% rating. An impressive recent player in this ongoing upward trend is the Sonic the Hedgehog films, which have become some of the most successful children's films of the last few years. The Tom Holland-led Uncharted film also managed to make a bit of a splash upon its release in 2022.
It is also worth noting that Werewolves Within, based on a smaller game and distributed by IFC Films, generated a great deal of positive reviews and is the best-reviewed video game movie on Rotten Tomatoes with 86%. That film was important in showing that video game movies did not have to just be big-budget spectacles but could also experiment with genre and tone to where a small independent label could make one.
Video Games Started To Break Out On TV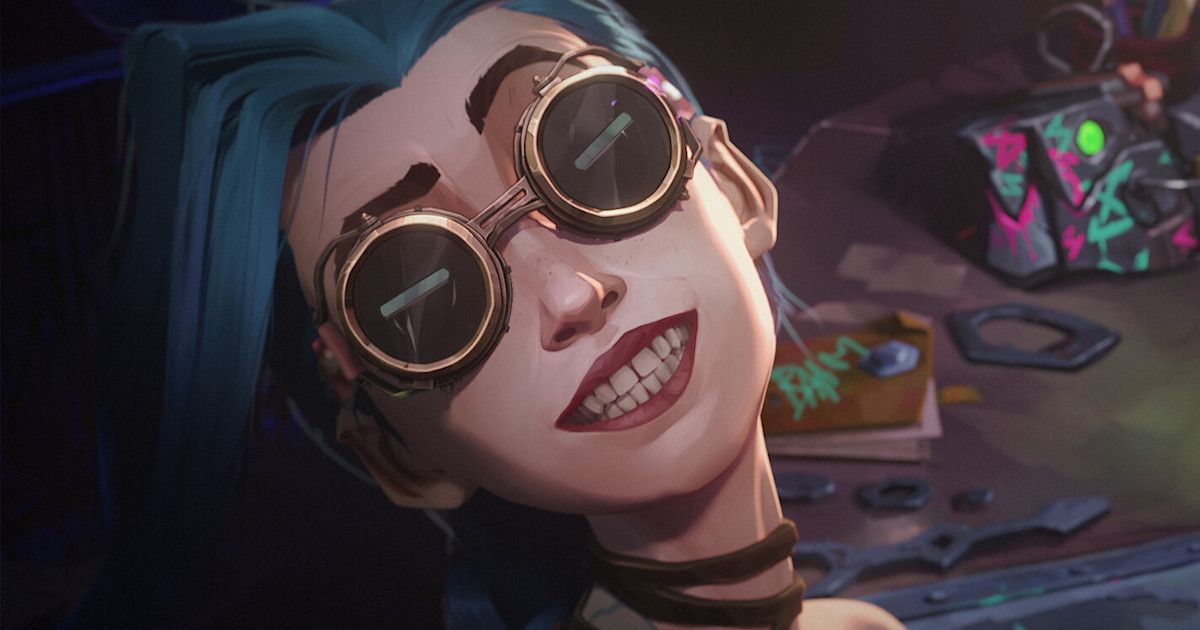 In even better news for the gamers out there, while the general box office and critical reception to films based on video games has been slowly improving over the last five years or so, the real success of the genre has been found on television and streaming. The Halo series, which was released in 2022, found decent success streaming on Paramount+, and it holds a 70% rating on RT. Netflix, however, is the streamer able to boast the highest levels of success with their video game adaptations. Animated series like Dragon's Dogma and especially Castlevania and Arcane have received immense interest and praise from general audiences and critics alike.
Related: Best Video Game Movie Adaptations, Ranked
Then there's also the case of Netflix's live-action series based on The Witcher. While the series is not technically a video game adaptation, as it is based on the saga of books by the same name, the Witcher brand as a whole was significantly increased by the popularity of the video games. In particular, 2015's The Witcher 3: The Wild Hunt has become a classic of the modern age of video games. Netflix's series based on The Witcher has capitalized on the newfound popularity of the brand, essentially making it a video game adaptation in the eyes of many.
2023 Was The Year Everything Changed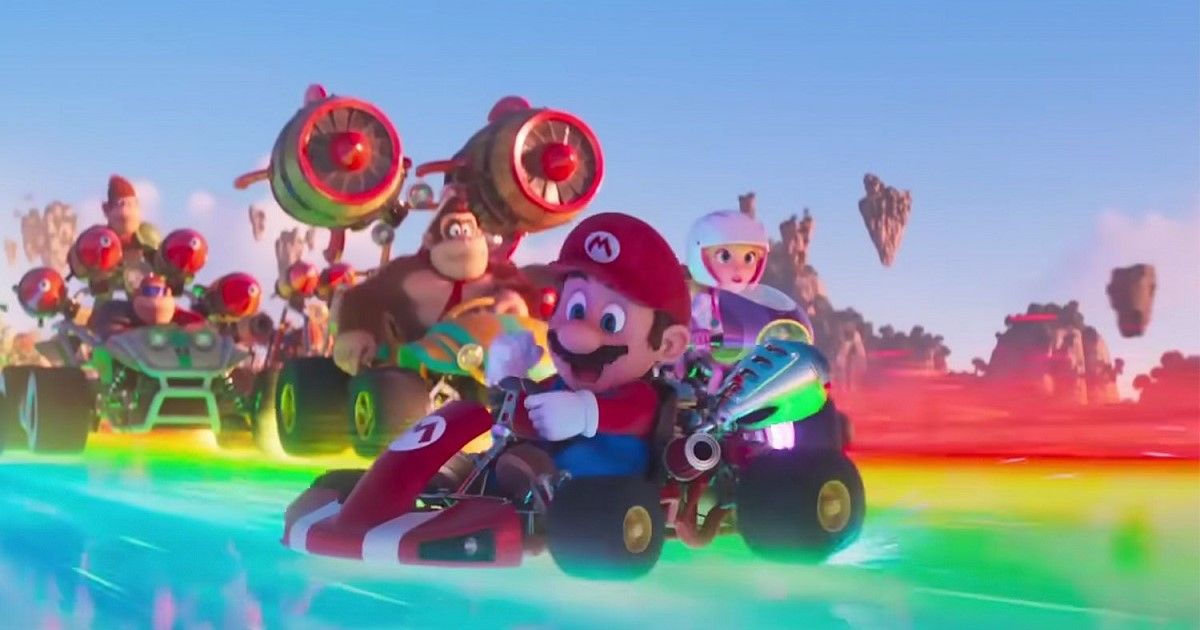 2023 can be seen as a major turning point for video game media. On the film side, The Super Mario Bros. Movie was a box office smash hit and is currently the second highest-grossing film both domestically and worldwide, behind only Barbie. The film received mixed reviews from critics but was warmly received by audiences and grossed $1 billion at the worldwide box office. The film is now a watershed moment in cinema as the film beat major franchises like Mission: Impossible, Indiana Jones, Transformers, and every entry from the MCU and DCEU in 2023. The Super Mario Bros. Movie indicates that video game movies are now a hot commodity.
The only continued with the release of Gran Turismo and the upcoming release of Five Nights At Freddy's. The revered director of 2009's District 9 and 2013's Elysium, Neill Blomkamp, guided Gran Turismo into a wave of solid commendation, especially in relation to what has gone before it. Chalking up a respectable 65% on Rotten Tomatoes and an even more impressive 7.3 on IMDb, the racing game franchise was another well-made addition to the gaming movie portfolio. Five Nights at Freddy's is expected to be one of the biggest hits of the Halloween season and could launch a new horror franchise.
Video game adaptations also dominated the small screen. It kicked off the year with The Last of Us, the adaptation of the popular game, on HBO. It received rave critical reviews and has earned 24 Emmy nominations. Meanwhile, Twisted Metal hit Peacock, and while it did not receive the same positive reaction, it was a hit with fans and got moderately positive reviews from critics. Between The Last of Us, The Super Mario Bros. Movie, Twisted Metal, Gran Turismo, and Five Nights at Freddy's, it is safe to say video game adaptations have never been better.
Looking to the Future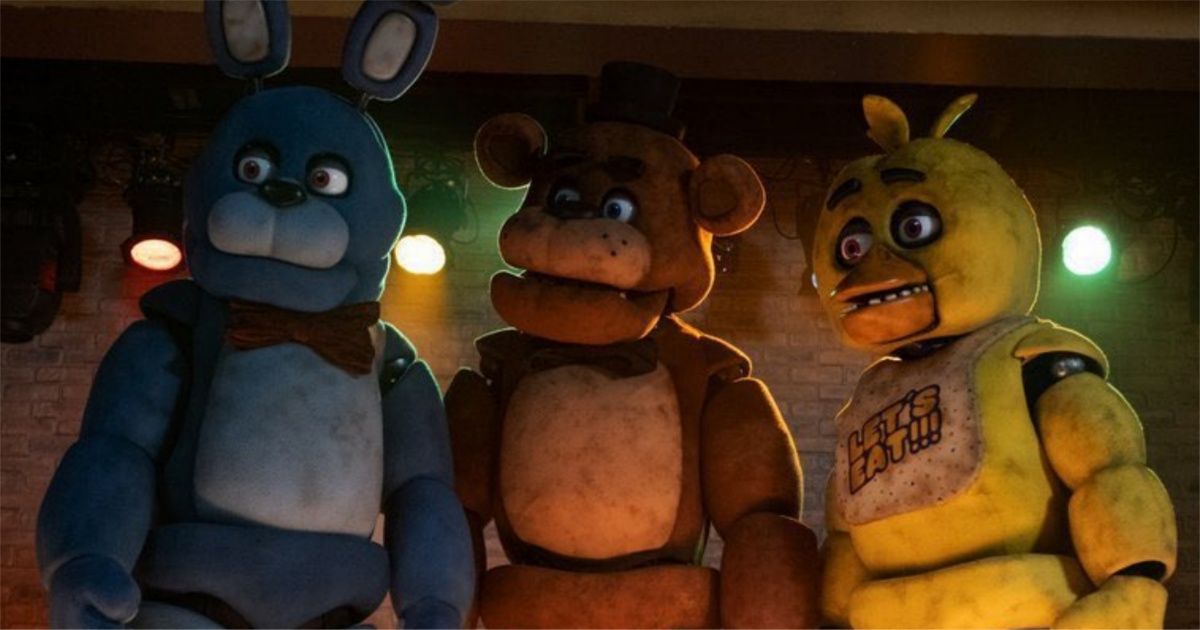 With the solid foundation for video game movies and series that has been laid over the last several years, the genre is in the best place now that it has ever been. Looking ahead, it seems that studios are going to try and strike while the iron is hot, potentially (finally) bringing the genre to the forefront of mainstream popularity that it has always had the potential to be. There is a myriad of different live-action and animated video game adaptations soon to be released both in theaters and streaming at home. Hopes are high that these new entries in the genre will be able to build on the success of the last few years.
As mentioned earlier, Five Nights at Freddy's will be released in theaters and on Peacock on October 27, 2023. A third Sonic the Hedgehog movie was announced and is set for a 2024 release. Borderlands landed the esteemed reputation of Eli Roth as its director, with the movie set to be released in August 2024 and with the news of a Minecraft movie starring Jason Momoa, the future looks bright. We are beginning to see a greater concentration of talented, highly-regarded actors buy into these projects, which not only gift these films more credibility as standalone pictures but add credence to the claim that gaming movies are on the right path and are experiencing somewhat of a renaissance.
Looking back at where the genre of video game adaptations has been and comparing that to the trajectory it is currently on, it does appear that the "curse" has been, or is in the process of being, lifted. We'll see if this oncoming tsunami of new video game adaptations can continue the hot streak the genre is on or not. Still, regardless of that, the overall audience interest in these kinds of projects has increased substantially from where it once was. It's only a matter of time before it takes off.
on bbc news
on hindi news
on the news today
on channel 7 news
ôrf news
campo grande news ônibus
ôpera news
campo grande news greve de ônibus
l1 news horário dos ônibus
l1 news ônibus
lago azul news ônibus
news österreich
news österreich heute
news österreich aktuell
news öffentlicher dienst
news österreich corona
news öl
news österreich orf
news ö3
news österreich heute aktuell
news österreich sport
ö24 news
ölpreis news
öbb news
ösv news
österreich news krone
övp news
özil news
öffentlicher dienst news 2023
österreich promi news