The DC Universe from James Gunn is still taking shape, though there's a lot of talent in Hollywood interested in joining the fray. This doesn't just include actors wanting to portray iconic heroes and villains but directors seeking to bring these stories to the big screen. One of them is Antoine Fuqua, the director of the recently concluded Equalizer movie trilogy.
Fuqua's expressed interest in making a Batman movie, but that base is already covered in the DCU. A better directorial choice might be another grounded DC hero: Green Arrow. With the Emerald Archer's former TV show long gone and DC as a whole starting fresh, it's the perfect time for an action movie aficionado to make his cinematic debut right on target.
RELATED: Antoine Fuqua Says the Equalizer TV Series Didn't Convince Sony to Green Light Equalizer 3
The DCU Batman Movie Already Has a Director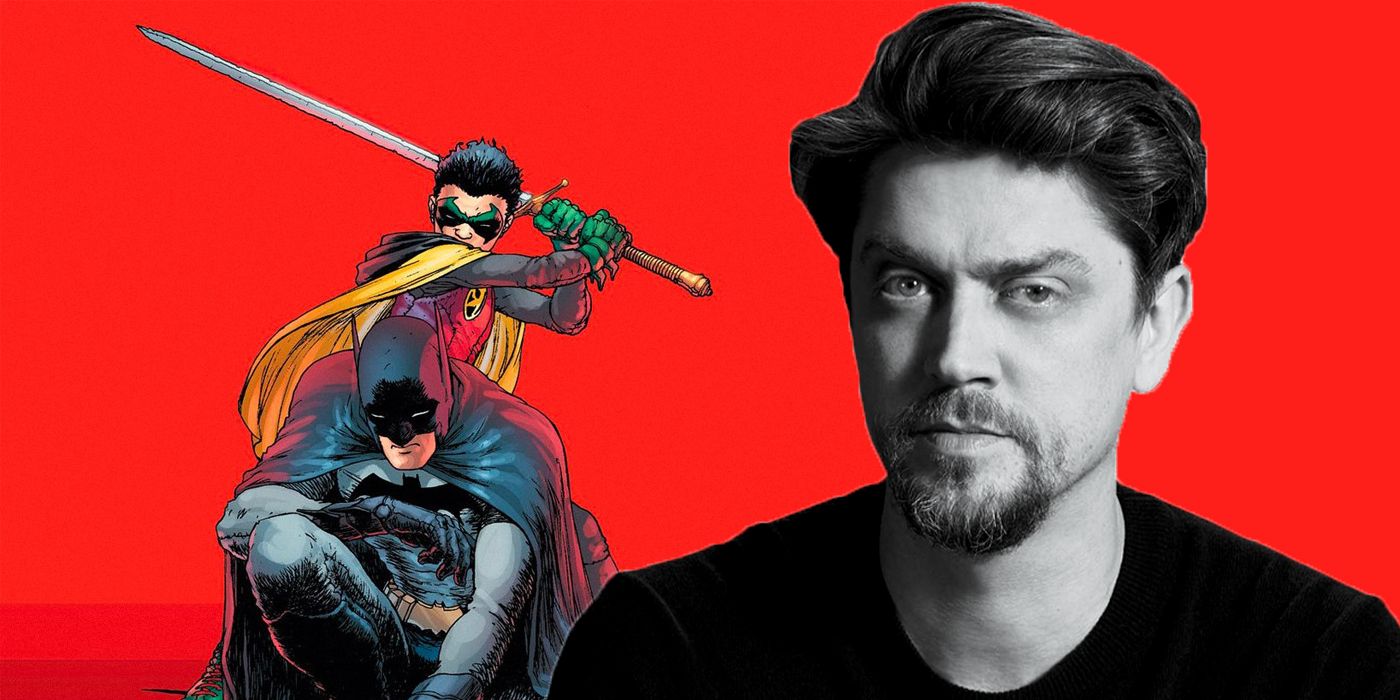 Before 2023, James Gunn announced his plans to reboot DC's movies with a fresh slate of films and TV shows, all of which are unconnected to the previous DC Extended Universe. One of these projects is The Brave and the Bold, and though the name might not immediately suggest it, it's the DCU's first Batman movie. The film will focus on Batman and his son Robin, aka Damian Wayne. Though other members of the Bat-Family are yet to be announced, it's highly likely they'll be there in order to establish the new universe. After all, this is what's happening in the upcoming Superman: Legacy, with numerous members of the Justice League showing up to flesh out the world that Superman's in.
For a while, the only director announced for the DC Universe was Gunn himself, who's helming Superman: Legacy. Right as 2023's The Flash finally released in theaters, it was announced that the film's director, Andy Muschietti, is going to handle The Brave and the Bold. Even with the movie's contentious reception and performance, this is unlikely to change as the movie gets closer to production. Thus, Fuqua — director of The Equalizer 3 — won't have a DCU Batman movie to direct until at least after that film.
To be fair, there's also the DCU-adjacent "BatVerse," which began with 2022's The Batman. Set in its own continuity and labeled as an "Elseworlds" movie going forward, this movie was directed by Matt Reeves. He's also handling the upcoming sequel, which will likely get at least one more follow-up. There are spinoff TV shows in the works, such as The Penguin, but these probably wouldn't be the type of projects to scratch Fuqua's itch. Needless to say, it's unlikely that he'll be working on a movie for the Caped Crusader anytime soon, though an archer alternative might be even better.
RELATED: James Gunn Names a Major MCU Mistake the DCU Will Avoid
The Equalizer's Director Is Perfect for a Green Arrow Movie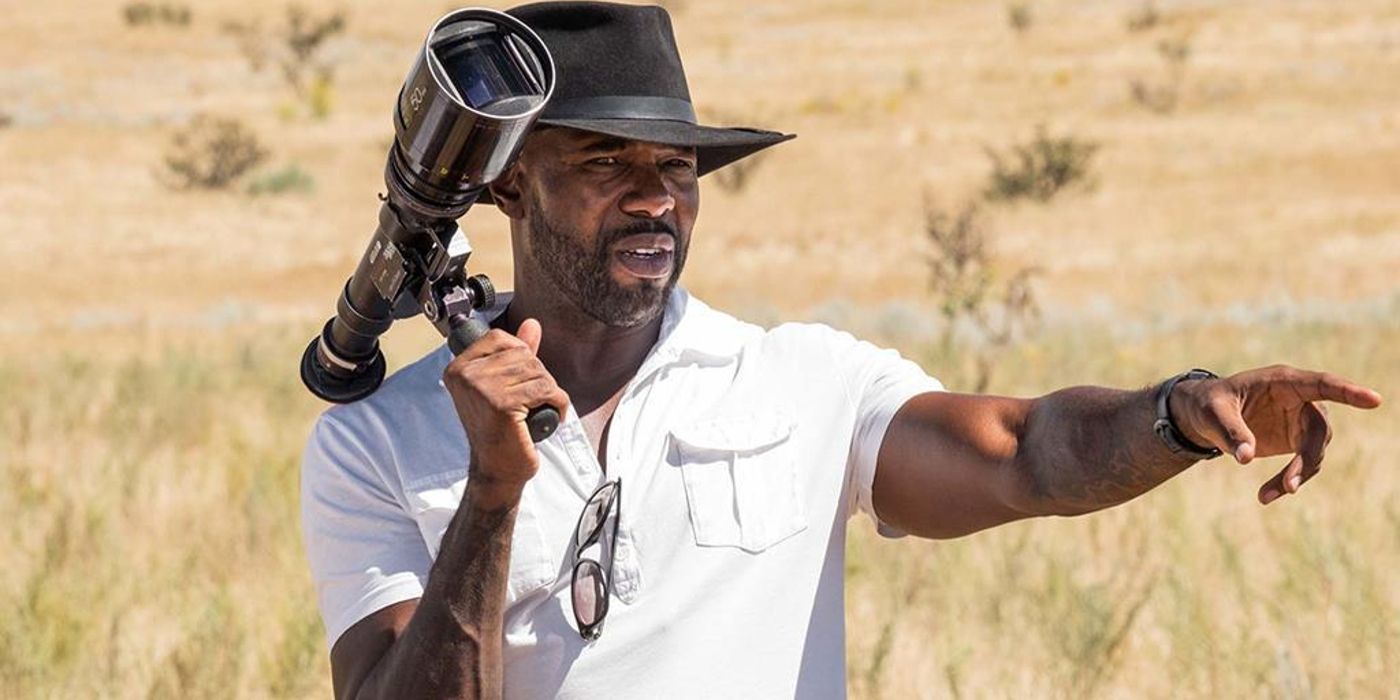 All three Equalizer movies have hard-hitting action, even though they're mostly on a somewhat small scale. This is perfect for Green Arrow, who's second only to Batman himself in DC's street-level pantheon. In many ways, Green Arrow is what some fans think Batman is. A voice for the people, he uses his gadgets and skills to combat the most human and everyday crimes of the DC Universe. This makes him a lot more like Denzel Washington's brutal Robert McCall than the sometimes more extravagant Batman. In fact, the best Green Arrow book run completely eschewed overt superheroics for a unique scope and tone.
Mike Grell's Green Arrow series placed the Emerald Archer in the Emerald City of Seattle, with his foes taking the form of drug traffickers, street gangs and threats reflecting the political worries of the day. It was an utterly brutal, grounded series that was entirely unlike most of the other books that DC was publishing at the time. It also provides a template for a potential movie directed by Fuqua. After all, these stories all had Oliver Queen as a helpful sort of soldier of fortune, with his misadventures even bequeathing him with cash that he used for himself and locals around Seattle (namely by starting a center for troubled youths). This is no different from McCall's characterization in The Equalizer, as he took down petty crime and criminal cartels, sometimes merely to return mundane items stolen from everyday people.
RELATED: Giancarlo Esposito Confirms Talks With James Gunn About Joining the DCU
Making a Green Arrow movie in this vein would allow the film to appeal to pure action movie fans, thus making it more than just another in a long line of similar superhero movies. Plus, The Brave and the Bold is likely going to utilize less grounded aspects of Batman's mythos, so other street-level heroes will need to be different in order to stand out. The most overt superhero element might be a recognizable villain, with Green Arrow remaining grounded while fighting fellow archer Merlyn or perhaps the assassin Constantine Drakon. It's worth noting that the Equalizer movies have been financially successful, thanks to their somewhat mid-range budgets. With no ridiculous elements or supernatural concepts on display, a Green Arrow movie is easy to envision in the same scope. Given the box office performance of recent DC movies, this is definitely something worth taking into consideration. This success has also been while boasting an R-rating, so a somewhat tamer PG-13 Green Arrow movie definitely has a chance at a similar or superior performance.
Most importantly, Green Arrow is one of the few major DC characters not to have any project currently announced to be in the pipeline for the DC Universe. Part of this is likely to allow the memories of the Arrowverse to pass completely. That shared TV show universe began in 2012 with Arrow, a loose adaptation of the Emerald Archer. Recently concluding with the final season of The Flash, the Arrowverse is the biggest media push that Green Arrow ever received. Thus, it's best to allow that incarnation to pass completely from pop culture before replacing him. By the time that DCU really ramps up, however, these concerns (and Arrow itself) will long since be things of the past. From there, Antoine Fuqua can introduce audiences to a new version of Oliver Queen that protects the mean streets of the DC Universe in ways that even Batman can't.
The Equalizer 3 is now playing in theaters.
on bbc news
on hindi news
on the news today
on channel 7 news
ôrf news
campo grande news ônibus
ôpera news
campo grande news greve de ônibus
l1 news horário dos ônibus
l1 news ônibus
lago azul news ônibus
news österreich
news österreich heute
news österreich aktuell
news öffentlicher dienst
news österreich corona
news öl
news österreich orf
news ö3
news österreich heute aktuell
news österreich sport
ö24 news
ölpreis news
öbb news
ösv news
österreich news krone
övp news
özil news
öffentlicher dienst news 2023
österreich promi news