The Big Picture
A Haunting in Venice
, directed by Kenneth Branagh, is a mixed bag of a film that may interest those curious about his latest mystery.

Fingernails
, a lightly science fiction film, explores love and connection in unexpected ways, making it worth checking out.

Insidious: The Red Door
, directed by Patrick Wilson, leaves behind the franchise's baggage while offering a chance to see Wilson's directorial debut.
Spooky season is now almost over, but that doesn't mean there aren't a whole lot of great movies to check out. Whether you're looking for horror, documentary, animation, or drama, our streaming roundup has it all and then some. We can't say all of it is good, but there are still some real gems if you read through.
About My Father
Release Date: Wednesday, November 1 on Starz
The basics of About My Father, if the title didn't already give it away, is that it is about the relationship between a dad and son. Working to its benefit is that the film has Robert De Niro as the titular father Salvo who tags along when his son Sebastian (Sebastian Maniscalco) is about to propose. It is one of those comedies where you know basically everything about it just from the trailer, but it may just be the film that you're looking to see with your own family.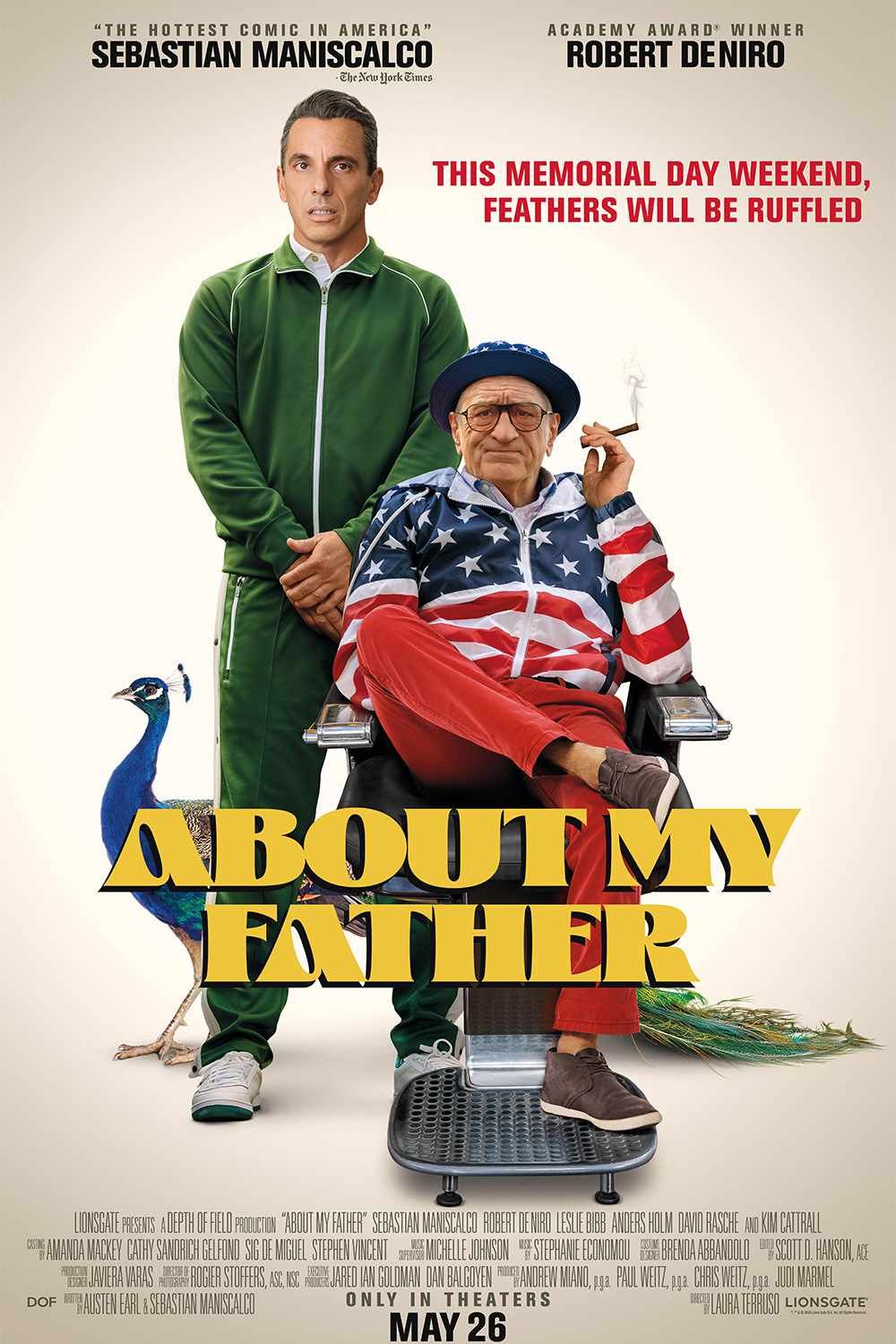 About My Father
When Sebastian tells his old-school Italian immigrant father Salvo that he is going to propose to his all-American girlfriend, Salvo insists on crashing a weekend with her tony parents.
Release Date

May 26, 2023

Director

Laura Terruso

Cast

Robert De Niro, Kim Cattrall, Leslie Bibb, Sebastian Maniscalco

Main Genre

Comedy
Fingernails
Release Date: Friday, November 3 on Apple TV+
Though Fingernails is a film that might not be one of the biggest ones on people's radars, it is still quite an interesting one worth checking out. Directed by Christos Nikou, who previously made the underseen film Apples, it follows two people as they begin to grow closer to each other in unexpected ways. Anna (Jessie Buckley) believes she is in a happy relationship as she passed a test that tells her it is true love. When she begins working for the company that runs the test with Amir (Riz Ahmed), who has relationship challenges of his own, their understandings of love and connection will be put to the test. The less that is known about what unfolds, the better, but suffice to say this lightly science fiction film manages to get at something all its own when you least expect it to.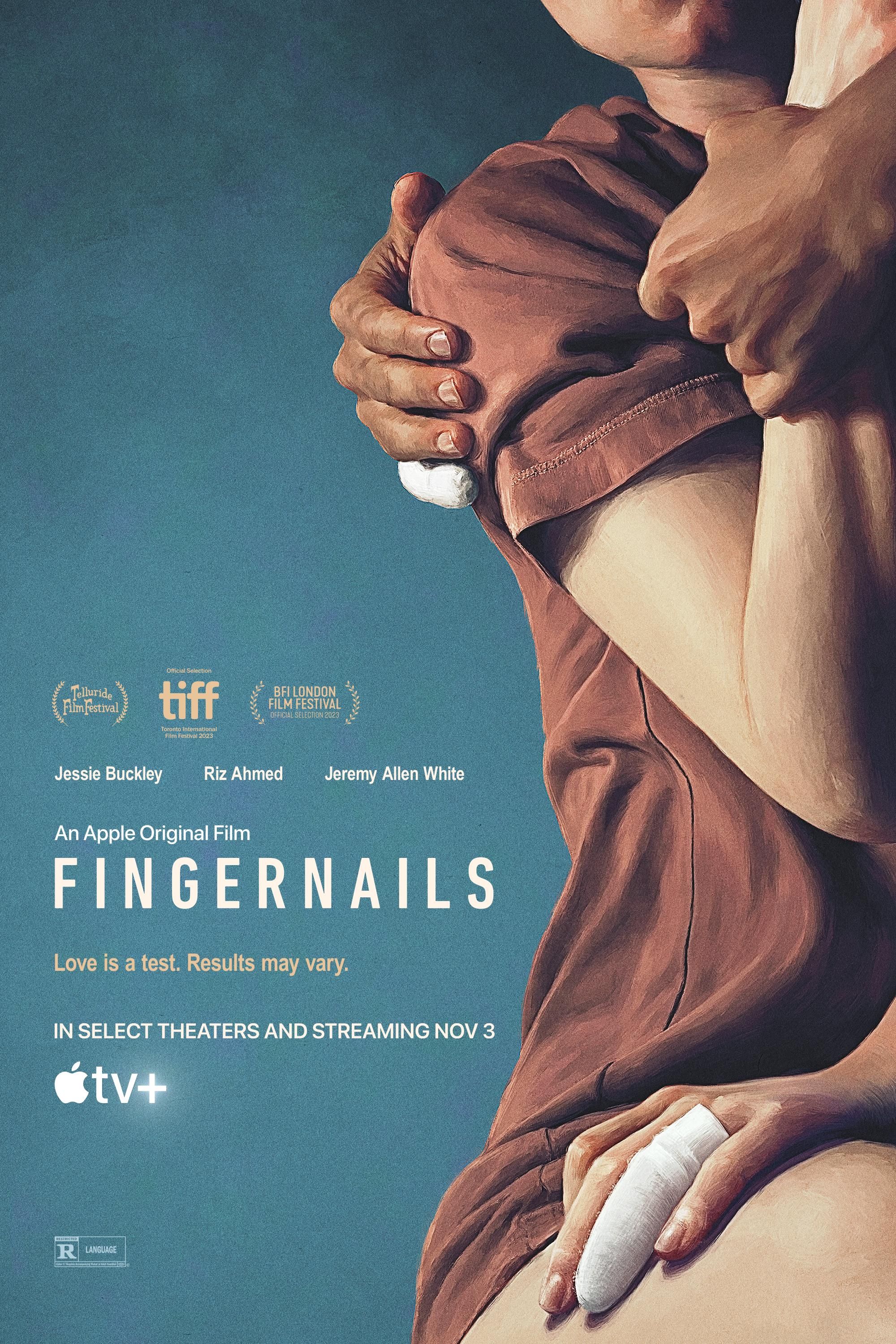 Anna and Ryan have found true love, and it's proven by a controversial new technology. There's just one problem, as Anna still isn't sure. Then she takes a position at a love testing institute and meets Amir.
Release Date

November 3, 2023

Director

Christos Nikou

Cast

Jeremy Allen White, Annie Murphy, Jessie Buckley, Luke Wilson, Riz Ahmed

Runtime

113 minutes

Genres

Drama, Romance, Sci-Fi
A Haunting in Venice
Release Date: Tuesday, October 31 on Hulu
Depending on who you talk to, A Haunting in Venice is either the best of Kenneth Branagh's mystery films thus far or just another forgettable attempt to retell a classic story. However, to start off our streaming list, it is certainly one of the bigger releases you'll be able to see at home for those still curious about what he has in store this time around. Time will only tell if this includes another origin story for a character's facial hair.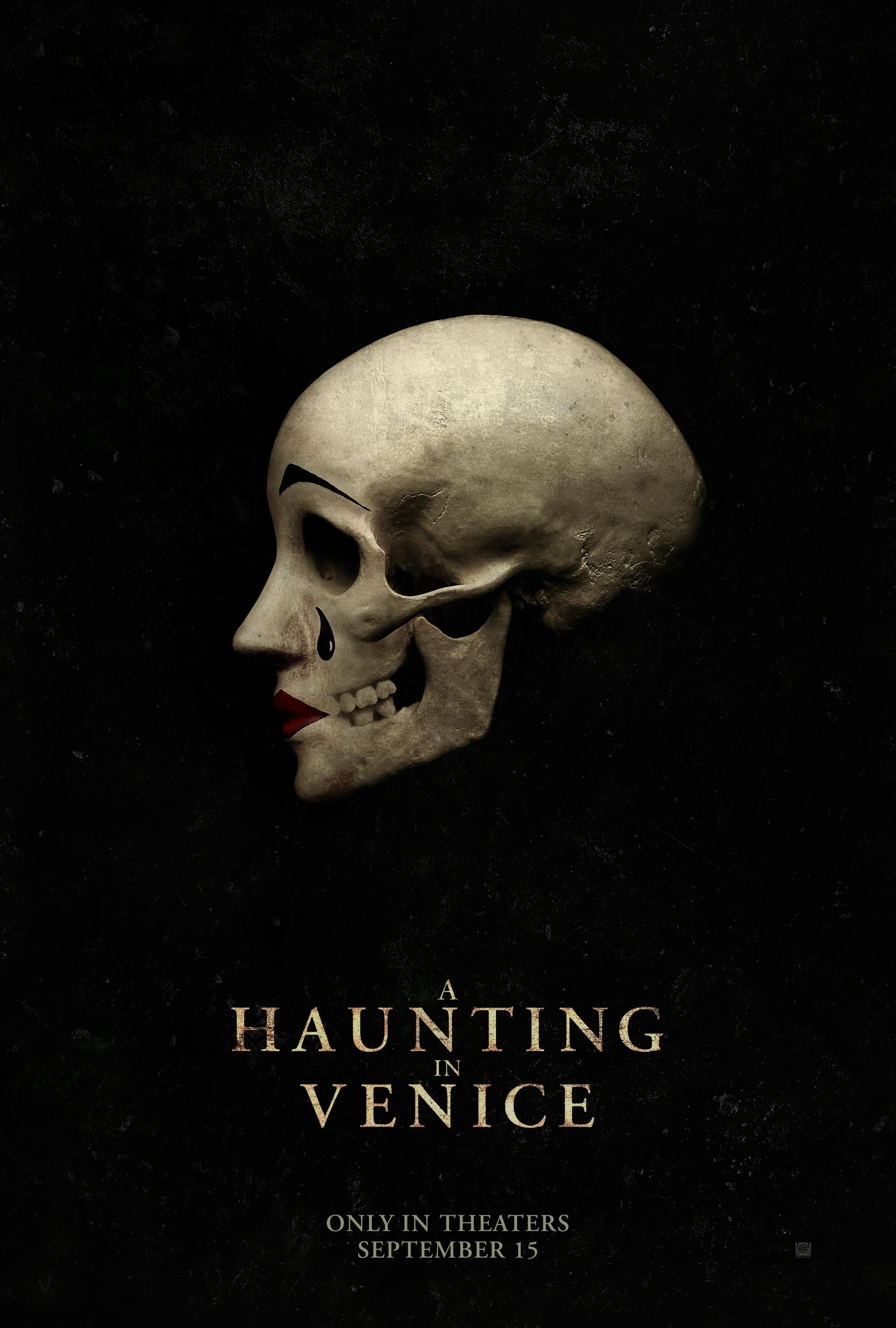 In post-World War II Venice, Poirot, now retired and living in his own exile, reluctantly attends a seance. But when one of the guests is murdered, it is up to the former detective to once again uncover the killer.
Release Date

September 15, 2023

Director

Kenneth Branagh

Cast

Kelly Reilly, Michelle Yeoh, Jamie Dornan, Kenneth Branagh

Runtime

103 minutes

Genres

Drama, Crime, Horror
Hell House LLC Origins: The Carmichael Manor
Release Date: Monday, October 30 on Shudder
Hell House LLC Origins: The Carmichael Manor is the horror offering this week that not only has the longest title of any on this list, but is also one of the most scrappy. This makes sense as it is the fourth entry in the little franchise that could, which you either know about or you don't, and it takes us back to the remote Carmichael Manor where darkness is lurking around every corner. The biggest terror? Probably those creepy clowns.
Insidious: The Red Door
Release Date: Saturday, November 4 on Netflix
Patrick Wilson is back and not only is he acting in Insidious: The Red Door, but he's also making his directorial debut as well! Is the film actually any good? Well, that very much depends on the eyes of the beholder as it manages to leave behind the baggage of the previous entries of the franchise while still creating some new hangups of its own. Still, if you're looking for something to see Wilson really running the whole show, this is your best bet to do so.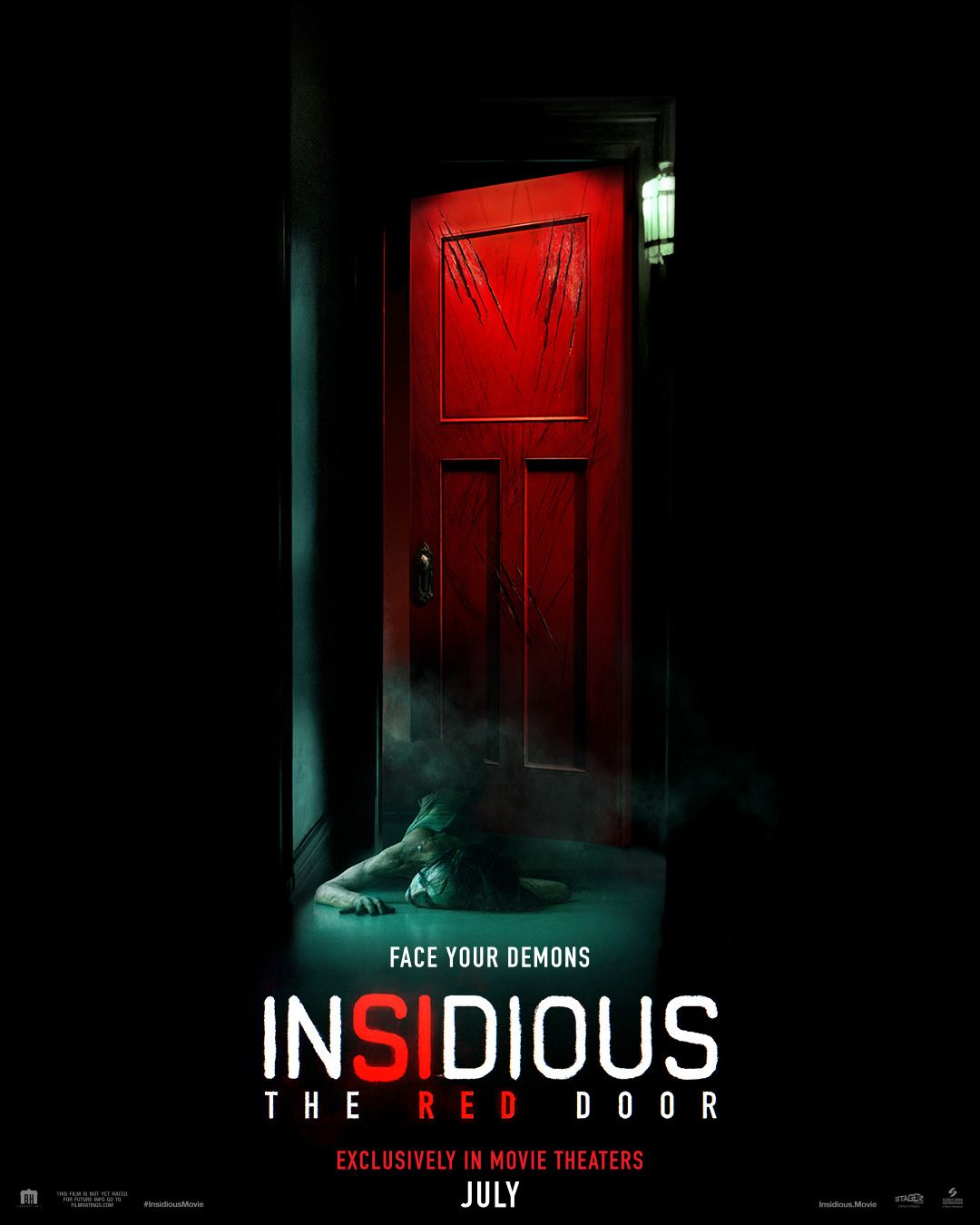 The Lamberts must go deeper into The Further than ever before to put their demons to rest once and for all.
Release Date

July 7, 2023

Director

Patrick Wilson

Cast

Ty Simpkins, Patrick Wilson, Rose Byrne, Andrew Astor

Runtime

107 minutes

Genres

Horror, Thriller
The Kill Room
Release Date: Friday, November 3 on VOD
A lackluster dark comedy kept afloat by Uma Thurman, The Kill Room came and went from a limited theatrical release without much impact. However, if you're looking for a so-so satire of the art world with a pretty solid cast, this may be just the doctor ordered.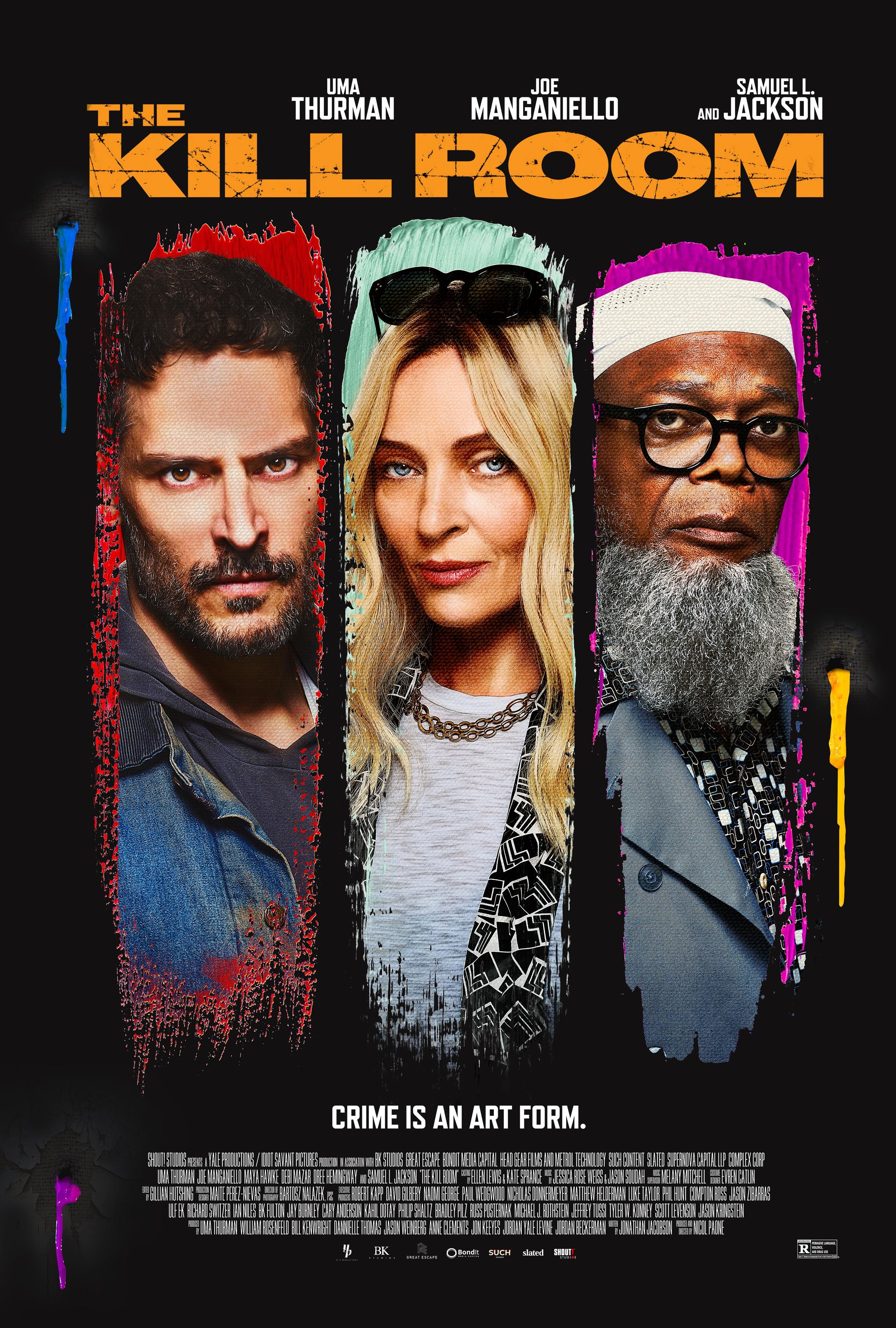 The Kill Room
A hitman, his boss, an art dealer and a money-laundering scheme that accidentally turns the assassin into an overnight avant-garde sensation, one that forces her to play the art world against the underworld.
Release Date

September 29, 2023

Director

Nicol Paone

Cast

Samuel L. Jackson, Maya Hawke, Uma Thurman, Joe Manganiello

Runtime

98 minutes

Genres

Thriller
Magic Mike's Last Dance
Release Date: Thursday, November 2 on Hulu
It's not bro time, it's showtime in Steven Soderbergh's Magic Mike's Last Dance, which, while the worst of the trilogy that has reinvented itself with each new entry, still has something to offer despite its shortcomings. In the closing chapter of Magic Mike (Tatum) himself, we pick up with him after he has fallen on hard times. The furniture business he had dreamed of collapsed during the pandemic and he is now working in Miami as a bartender for a catering company. At a fundraiser, he catches the eye of Maxandra 'Max' Mendoza (Salma Hayek) who pays him for a lap dance that becomes something more. The next day, he turns down the money though she offers to fly him to London where he then begins a special dance production. They must navigate challenges, both in terms of the production and the personal, before putting on one final show. The film received mixed reviews, with many finding it clunky and a bit scattered, though if you missed it in theaters, there are certainly worse things to check out.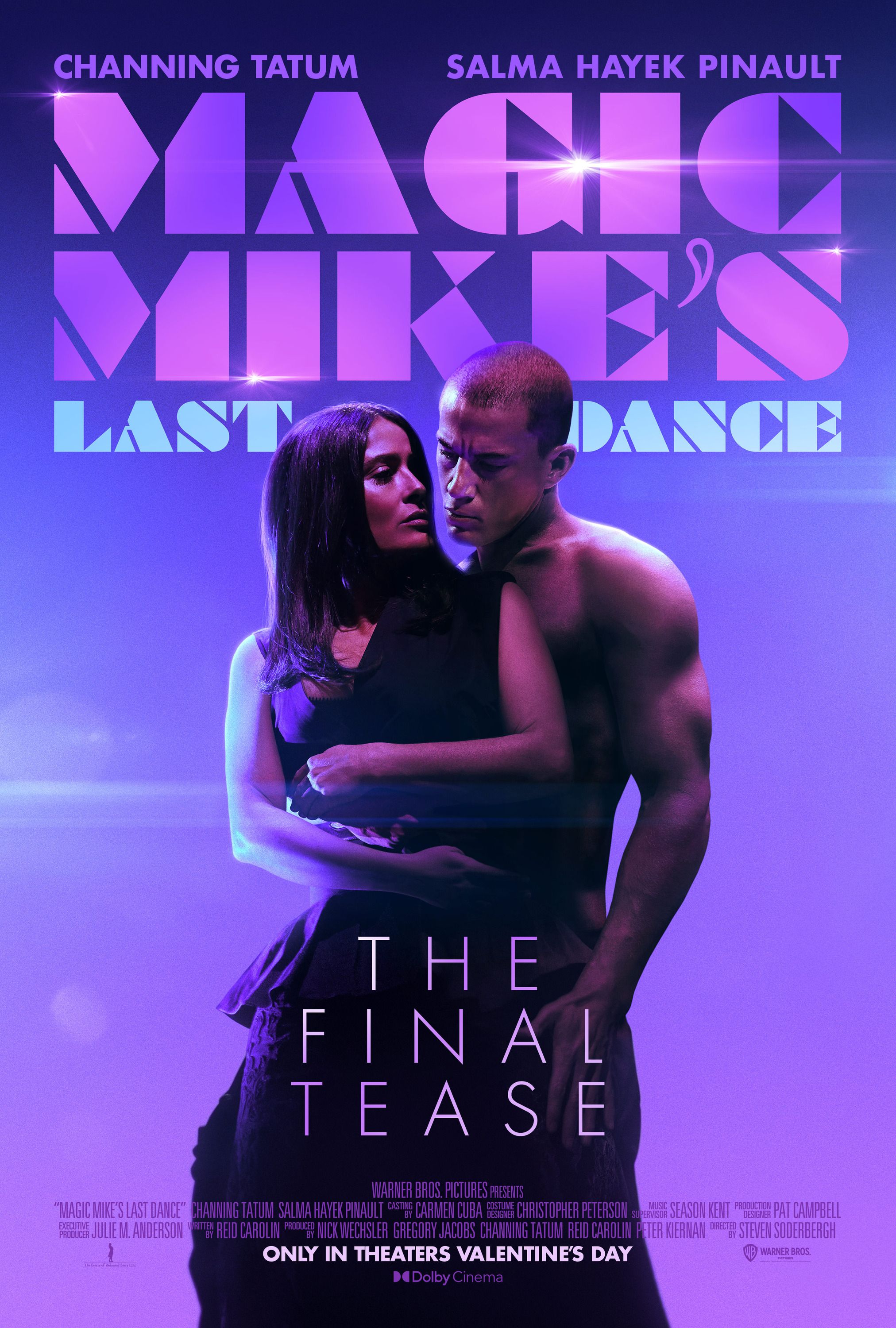 Magic Mike's Last Dance
Mike takes to the stage again, following a business deal that went bust, leaving him broke and taking bartender gigs in Florida. Mike heads to London with a wealthy socialite who lures him with an offer he can't refuse.
Release Date

February 10, 2023

Director

Steven Soderbergh

Cast

Channing Tatum, Salma Hayek Pinault, Caitlin Gerard, Ethan Lawrence

Runtime

112 minutes

Genres

Drama, Comedy
My Big Fat Greek Wedding 3
Release Date: Friday, November 3 on Peacock
A family vacation worth flying out for, My Big Fat Greek Wedding 3is just about everything fans of the franchise could hope for as was proven at the box office. Now, for those who didn't make it out to theaters or are just looking to catch it once more, its streaming release provides a chance to make the trip again. It's the offering this week that is firmly in the good to watch with family category.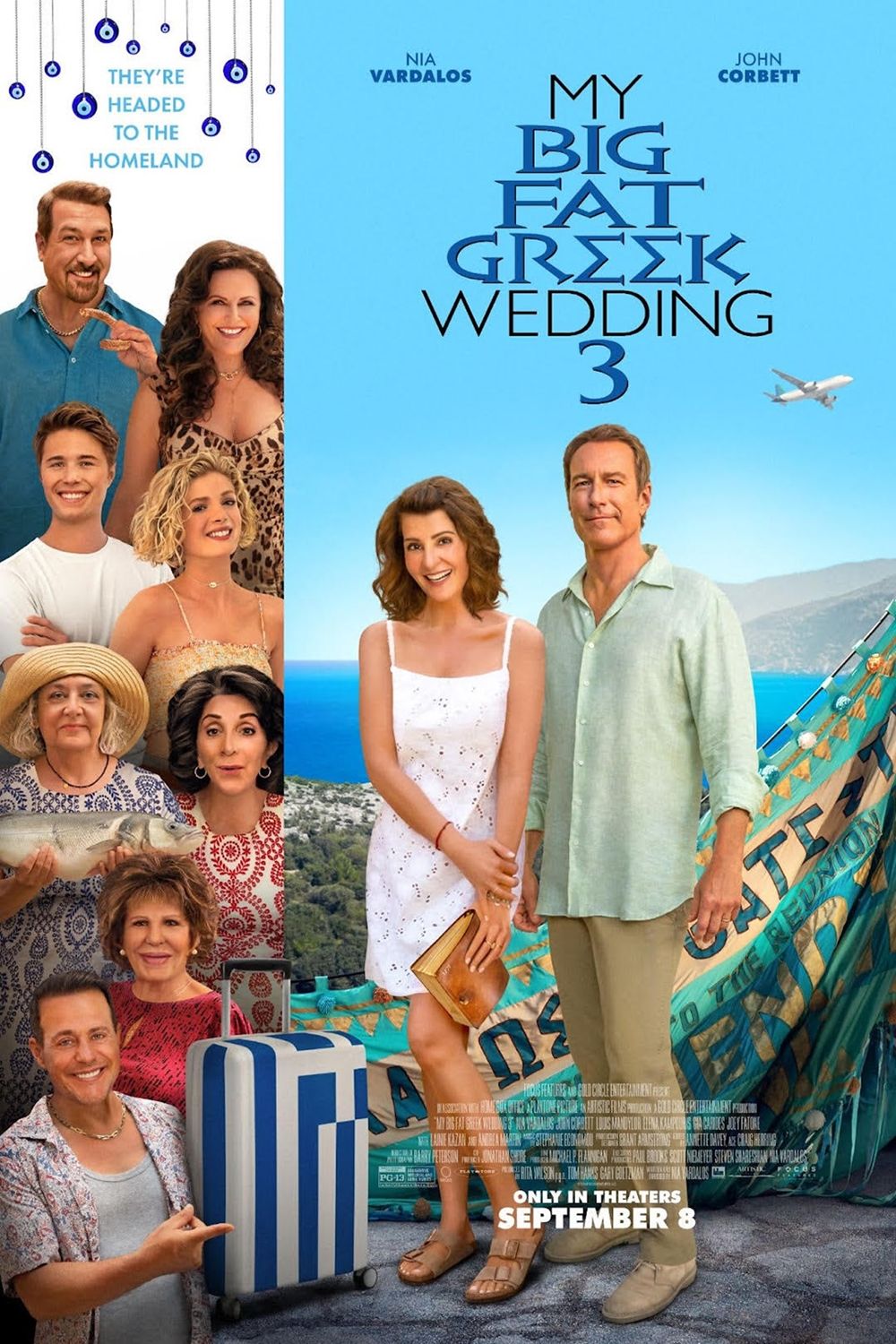 After the death of the family's patriarch, Toula attempts to locate her father's childhood friends in Greece for a family reunion.
Release Date

September 8, 2023

Director

Nia Vardalos

Cast

Elena Kampouris, John Corbett, Nia Vardalos, Andrea Martin

Runtime

91 minutes

Genres

Romance, Comedy
Nyad
Release Date: Friday, November 3 on Netflix
A controversial film still worth diving deep into, Nyad is the type of crowd-pleasing film that also has a little bit more on its mind. Telling the story of the real swimmer of the same name and the immense swim she undertook from Cuba to Florida in 2013 at age 64, it is a work that is fundamentally about finding a new chance at something more even when the rest of the world may have given up on you.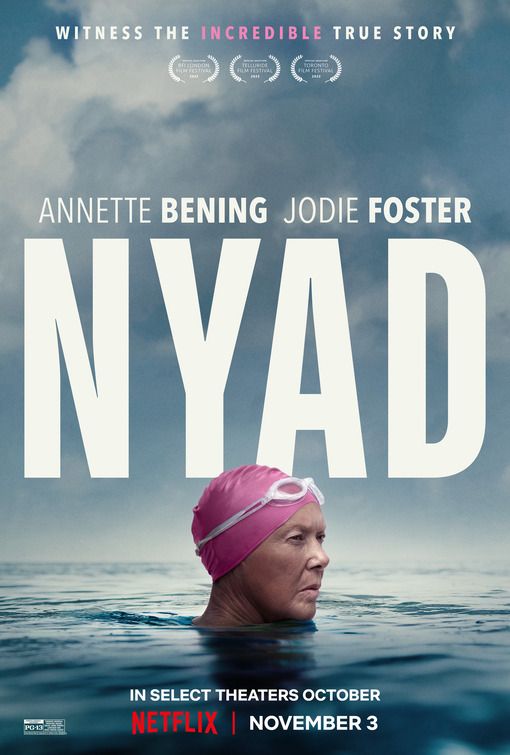 Nyad
Nyad tells the remarkable true story of athlete Diana Nyad who, at the age of 60 and with the help of her best friend and coach, commits to achieving her life-long dream: a 110-mile open ocean swim from Cuba to Florida.
Release Date

November 3, 2023

Director

Jimmy Chin, Elizabeth Chai Vasarhelyi

Cast

Jodie Foster, Annette Bening, Rhys Ifans, Anna Harriette Pittman

Runtime

121 minutes

Genres

Drama, Biography, sport
Paw Patrol: The Mighty Movie
Release Date: Monday, October 30 on VOD
The animated movie this week that is primarily for younger audiences, Paw Patrol: The Mighty Movie is here for those looking for something to hold those little ones attention while you get a much-needed nap. Just beware that they may want a puppy after watching it.
Quiz Lady
Release Date: Friday, November 3 on Hulu
A laugh-out-loud comedy starring Awkwafina and Sandra Oh, Quiz Lady is the film this week to get your chuckles in. A road trip film where two sisters must go to compete on a television game show to make money to cover their missing mom's debts, it is primarily a vehicle for its two leads as they each take center stage to hold it all together.
Sly
Release Date: Friday, November 3 on Netflix
The big documentary offering for this week is Sly about, you guessed it, Sylvester Stallone. Whether you've been a fan of his movies for decades or just want to learn what his story is, this is as good a place to start as any. At the very least, you'll probably come away wanting to watch some of his old classics.
Spider-Man: Across the Spider-Verse
Release Date: Tuesday, October 31 on Netflix
The biggest release of the week is undoubtedly the vibrant animated experience that is Spider-Man: Across the Spider-Verse. Not only is it one of the greatest superhero stories ever put to screen, it is the first film to do Spider-Man justice since Sam Raimi's original take on the character. Sure, it is more than a little bit messy and is technically only half a film. However, it is also one of the more inventive and imaginative achievements of animation you'll have the chance to see this year. Now if only the studio would treat the animators right as opposed to exploiting them. But hey, that is just something a friendly neighborhood hero would do.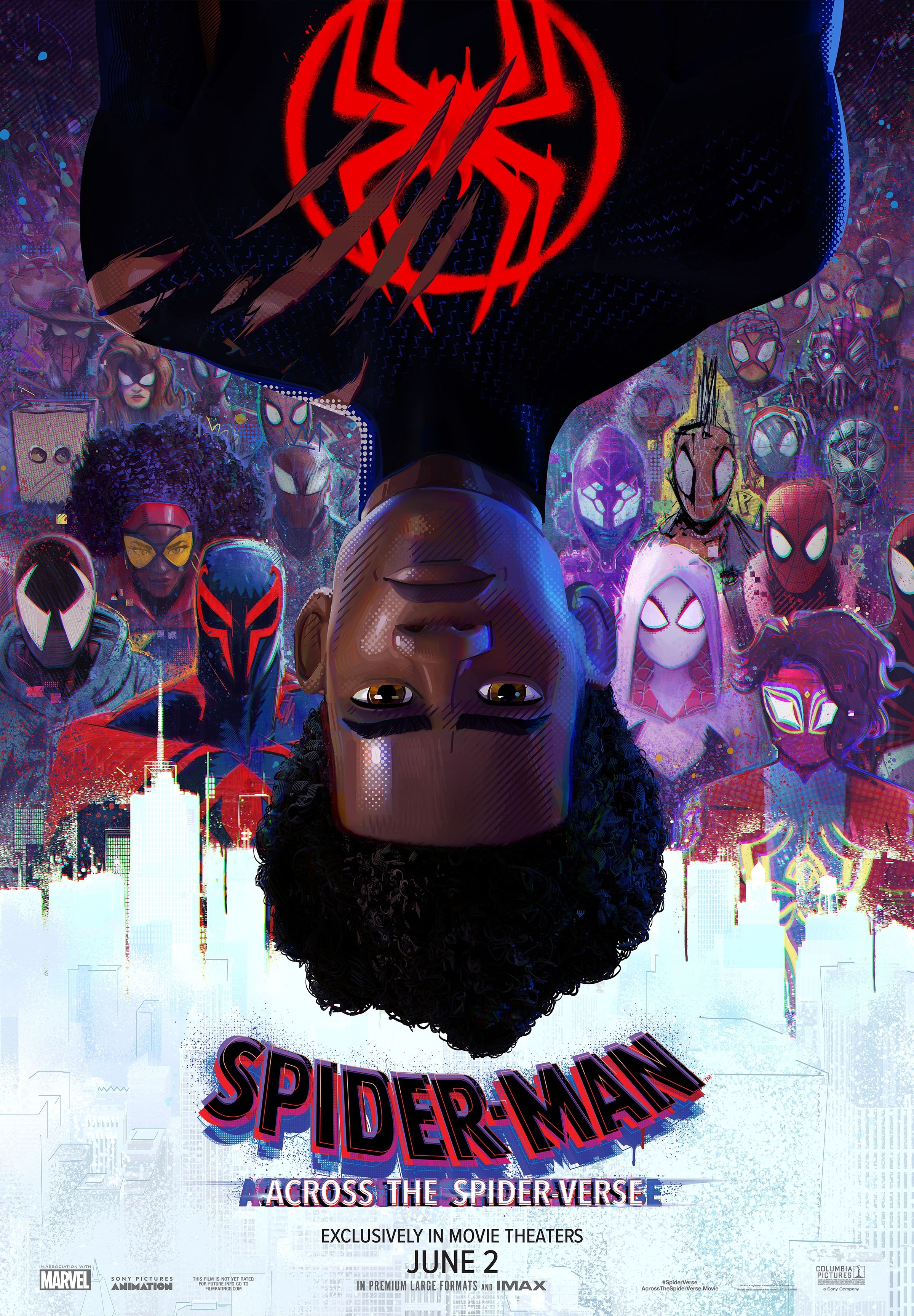 Miles Morales catapults across the Multiverse, where he encounters a team of Spider-People charged with protecting its very existence. When the heroes clash on how to handle a new threat, Miles must redefine what it means to be a hero.
Release Date

June 2, 2023

Director

Joaquim Dos Santos, Kemp Powers, Justin K. Thompson

Cast

Shameik Moore, Hailee Steinfeld, Oscar Isaac, Jake Johnson

Genres

Animation, Superhero, Action, Adventure
Wingwomen
Release Date: Wednesday, November 1 on Netflix
A movie about a group of thieves who decide to take on one last job? What could possibly go wrong with that? In Wingwomen, the answer is quite a lot. Not only is this in reference to the plot itself, but the way the film attempts to pull it off. Still, for those looking for more Adèle Exarchopoulos in your life after this year's spectacular Passages, this isn't nearly as good as that, but it is here for you to see.
on bbc news
on hindi news
on the news today
on channel 7 news
ôrf news
campo grande news ônibus
ôpera news
campo grande news greve de ônibus
l1 news horário dos ônibus
l1 news ônibus
lago azul news ônibus
news österreich
news österreich heute
news österreich aktuell
news öffentlicher dienst
news österreich corona
news öl
news österreich orf
news ö3
news österreich heute aktuell
news österreich sport
ö24 news
ölpreis news
öbb news
ösv news
österreich news krone
övp news
özil news
öffentlicher dienst news 2023
österreich promi news