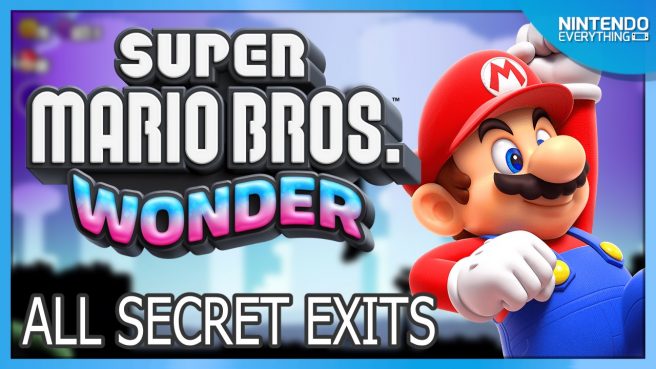 As with all side-scrolling Mario games, Super Mario Bros. Wonder is home to a few particularly tricky secret exits and we have a guide listing every one of them. Most of the time, they lead to an alternate path on the world map containing more levels or even a hidden Captain Toad location. We've compiled a full list of all the secret exits, how to find them, and what lies beyond. Let's-a-go!
Super Mario Bros. Wonder secret exits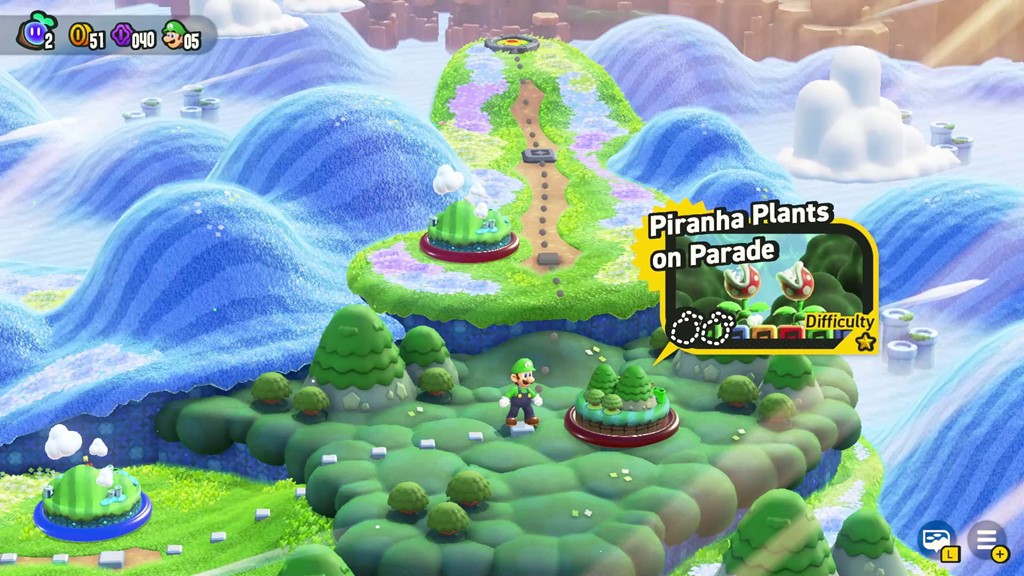 There are actually only seven secret exits in Super Mario Bros. Wonder. A few of them are a little tricky, though.
Here's the full list:
Piranha Plants on Parade in World 1 has one. After you collect the first Wonder Seed, the Piranha Plants will stop singing. On this screen, look toward the top-left and you'll notice three pipes – and one of them is diagonal and facing the bottom-right corner. Use the music notes to hop above it and follow this path to a secret Wonder Seed.
Bulrush Coming Through! in World 1 has one too, but it isn't quite as difficult to find. After the first Checkpoint Flag, you'll find four blocks. Continue forward, hop on a Bulrush, and it'll follow the path and smash those blocks to reveal a Wonder Seed. A stampede starts! Ride the Bulrush stampede to the very end, collect the Wonder Seed, and hit the flagpole for the secret exit.
Bulrush Express in World 1 is next up on our list of all secret exits in Super Mario Bros. Wonder. You do need an Elephant Fruit for this one, so make sure you've got one in your reserve box. At the very end of the Bulrush stampede is a row of brick-blocks. Only an elephant can destroy them, but you need to play through the whole level to get to these brick-blocks at all. Use the Elephant Fruit in your reserves, destroy the blocks, and follow the path for your secret exit.
Outmaway Valley in World 2 is next up. A little while after the first Checkpoint Flag are two slanted yellow pipes and a giant ice block. Destroy it with a few ground pounds for a Wonder Seed. This creates a huge spinning snowball with a bunch of obstacles on its surface. It'll eventually destroy the normal flagpole, and if you tough it out for long enough you'll find your next secret exit.
Secrets of Shova Mansion in World 4 has a secret exit, and it's easy to miss. Head through the whole level until you get to the flagpole you'd normally take. You'll find a big block, a Shova, and a gap filled with brick-blocks. Defeat the Shova, break the brick-blocks with ground pounds, and push the block inside the gap. Enter the gold pipe and follow the path for a secret exit.
Where the Rrrumbas Rule is a tricky one, and it's in World 6! Make sure you're in Drill from and play through the stage until you find a giant yellow slab next to a talking flower. Knock it over and then drill into the ceiling. You'll see a purple crevice you can drill through that leads to a pipe. The exit's right beyond that pipe.
Hot-Hot Hot! is the last exit, and this one is in World 6 too. We'd recommend the Elephant form or a pot of water for it. Play through the level until you see one of those Piranha Plant-looking dry buds that needs some water. You'll need to jump onto the fiery blocks to the left and then make as many big leaps to the left as possible. You'll find a path in the sky that leads to some clouds. On top of these clouds is a purple flower bud that leads you downward and to another flower bud. This one activates a door at the beginning of the level that unlocks a new section. Carefully make your way through to find the final secret exit.
If you want to read some more Super Mario Bros. Wonder guides, we have a few more. We've got a list of 100% completion criteria, all Captain Toad locations, and a list of all 24 badges. Take your pick! In the meantime, feel free to let us know which secret exits you're still missing below.
You can check out the official website for Super Mario Bros. Wonder here.
Related
on bbc news
on hindi news
on the news today
on channel 7 news
ôrf news
campo grande news ônibus
ôpera news
campo grande news greve de ônibus
l1 news horário dos ônibus
l1 news ônibus
lago azul news ônibus
news österreich
news österreich heute
news österreich aktuell
news öffentlicher dienst
news österreich corona
news öl
news österreich orf
news ö3
news österreich heute aktuell
news österreich sport
ö24 news
ölpreis news
öbb news
ösv news
österreich news krone
övp news
özil news
öffentlicher dienst news 2023
österreich promi news