Summary
Disney+ is continuing to release multiple MCU TV shows through 2023 and 2024, suggesting that they are just as important to the MCU timeline as the main movies.
I Am Groot will be returning for a second season with five new episodes on September 6, 2023, featuring Vin Diesel's infant hero on new adventures.
Fans can look forward to the return of familiar characters and the introduction of new ones in upcoming Disney+ shows like Loki Season 2, Echo, What If…? Season 2, Daredevil: Born Again, Agatha: Coven of Chaos, Ironheart, and Wakanda.
Here is a complete list of every confirmed Marvel Studios TV show coming to Disney+. Even with Bob Iger promising that Disney will be pullng back on Marvel content after a disastrous financial period, the belt-tightening has not yet started, with multiple MCU Disney+ shows still set for release through 2023 and 2024 (and possibly beyond).
With their Disney+ TV shows, Marvel has been able to take previous supporting characters and give them starring roles. In this process, they add greater depth to characters who had less screentime but also get to use a familiar face to help introduce other new heroes who will play key roles in Marvel's plans for the MCU's Phase 4 and beyond. When they were first announced, the Disney+ shows might have seemed like extracurricular reading merely intended to supplement the movies, but it's now clear they are just as important to the MCU timeline as the main movies themselves. Here's every upcoming MCU Disney+ TV show to add to your calendar.
Every MCU TV Show Coming To Disney+ In 2023 & Beyond
12
I Am Groot Season 2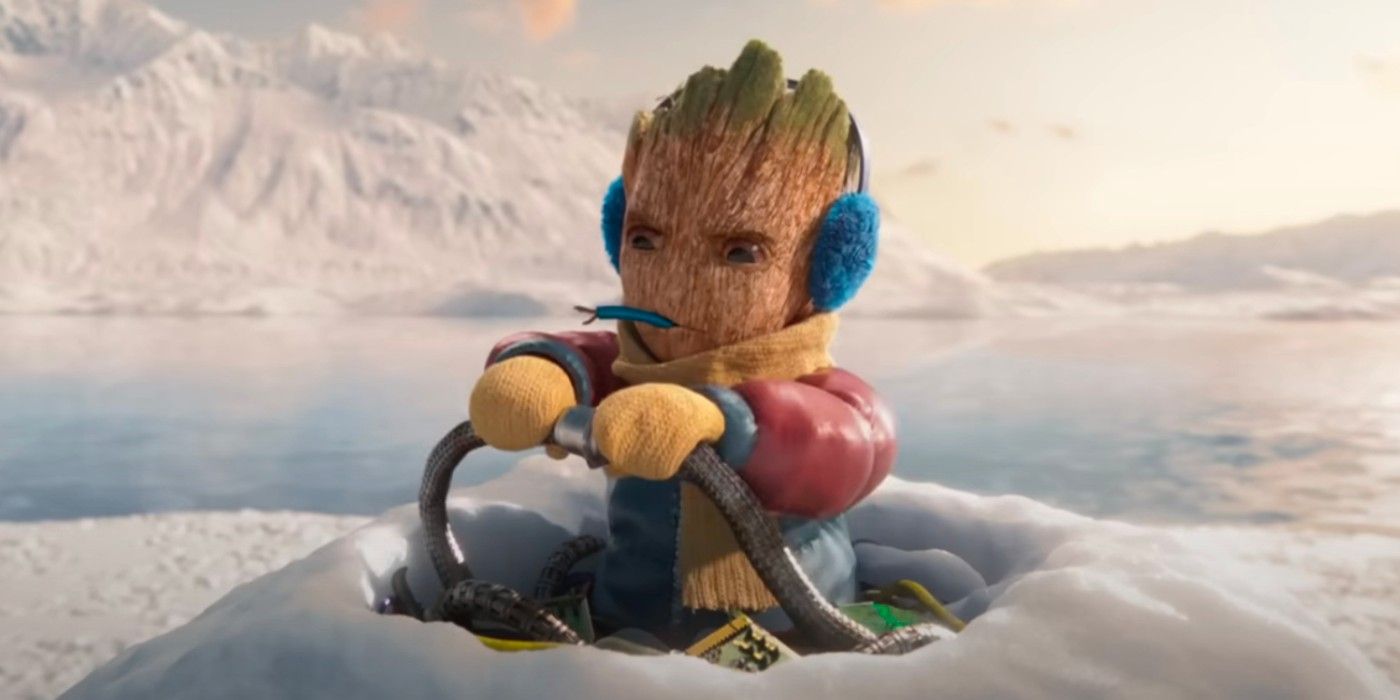 Release Date: September 6, 2023
In a surprise, I Am Groot became only the third MCU show to get a second season, with the announcement of 5 new episodes coming to Disney+ on September 6, 2023. The non-canon (according to James Gunn at least) shorts will once more see Vin Diesel's infant hero on adventures. The I Am Groot season 2 trailer also tied to What If…? with the reveal of The Watcher's return in at least one episode…
11
Loki Season 2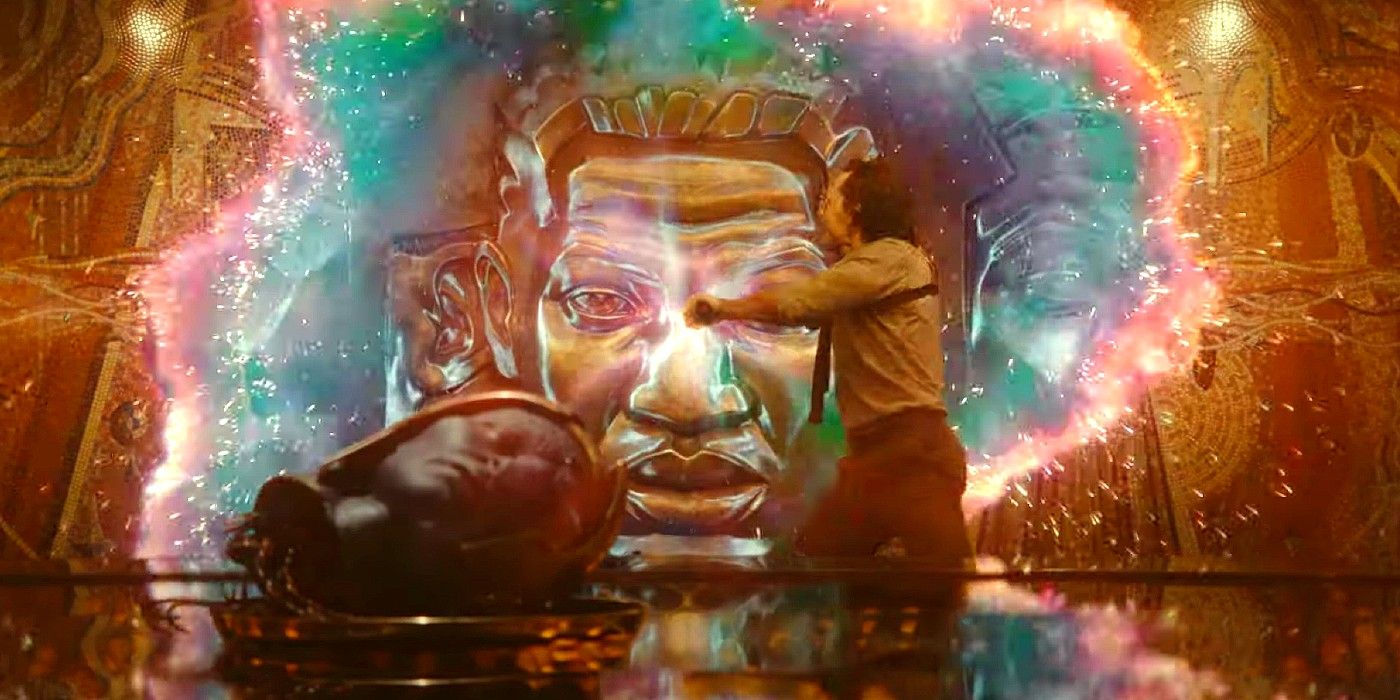 Release Date: October 6, 2023
The post-credits scene for the final episode of Loki season 1 confirmed that a second season was on the way, and a Summer 2023 release window has been announced for Loki season 2 since. The first season of Loki raised unanswered questions, and season 2 will see Tom Hiddleston's God Of Mischief once more wrestling with the multiverse fallout, meeting a new Kang variant (in the shape of Jonathan Majors' Victor Timely), and dealing with his own glitching through the timeline.
Loki season 2 will see return appearances from Loki (Tom Hiddleston), Sylvie (Sophia Di Martino), and Mobius (Owen Wilson). Everything Everywhere All At Once star Ke Huy Quan has also signed on as TVA tech support OB, which is appropriate given his previous experience with multiversal hijinks courtesy of the aforementioned movie. Loki season 2 also sees the introduction of a new villain, Brad Wolfe AKA Zaniac, played by Rafael Casal.
10
What If…? Season 2
Release Date: Christmas 2023
Marvel's What If…? season 2 was announced in December of 2019, a full year and a half before the first episode of season 1 was released. What If…? season 1 was well received, and season 2 is expected to keep up the same premise. Jeffrey Wright is returning as The Watcher, Uatu, and the series will continue to explore the stories of the MCU's alternate universes.
One episode's plot is already known as it was cut from season 1 owing to production issues but hinted at in the finale: Iron Man and Gamora defeat Thanos and survive Sakaar. Captain Carter will also return, fulfilling the post-credits teaser from What If…? season 1. What If… season 2 will supposedly have nine episodes and debut on Disney+ in late 2023 just in time for Christmas, including another episode featuring Laurence Fishburne's Goliath. What If…? season 2 will also see Shang-Chi's Mandarin take on Odin, feature a Valkyrie/Hulk team-up, and provide one episode set in 1602. Reportedly, Bigfoot will also feature.
9
Echo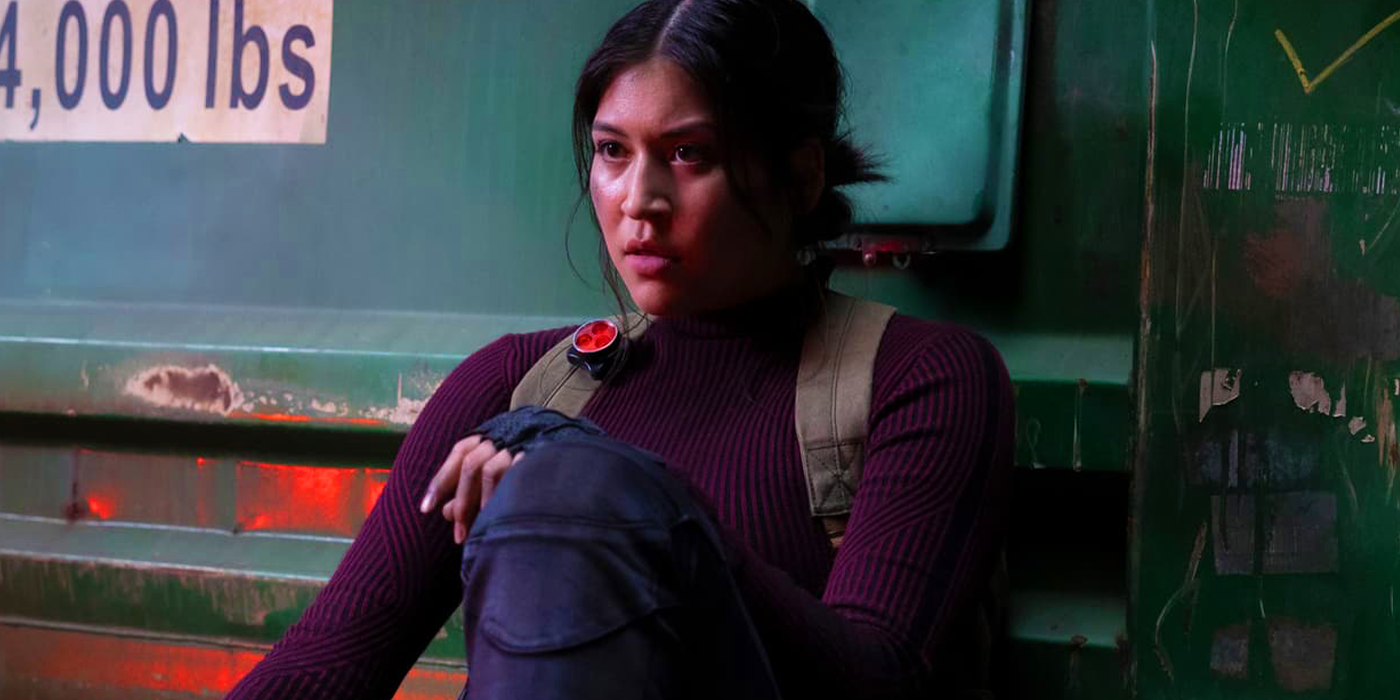 Release Date: January 2024
Introduced as part of Hawkeye, Echo is a Deaf superhero from Marvel Comics who can mimic other people's body movements. Both in the Hawkeye Disney+ TV show and in her original comics appearances, Echo starts out as an antagonist and transitions to be more of an antihero-cum-superhero. Additionally, Echo has ties to Vincent D'Onofrio's Kingpin, who will once more reappear in the stand-alone series. Returning alongside Kingpin is Charlie Cox's Daredevil ahead of his own MCU series Born Again.
Echo's real name is Maya Lopez, and she is played by Alaqua Cox in both Hawkeye and Echo. Etan and Emily Cohen are attached to write the new series, which has also brought in Native American writers to the creative team. Echo will introduce a new costume for Cox's character, and breaks Marvel's usual Disney+ model with every episode available at once. Planned to release in October 2023, Echo has been moved to a new release date of January 2024.
8
X-Men '97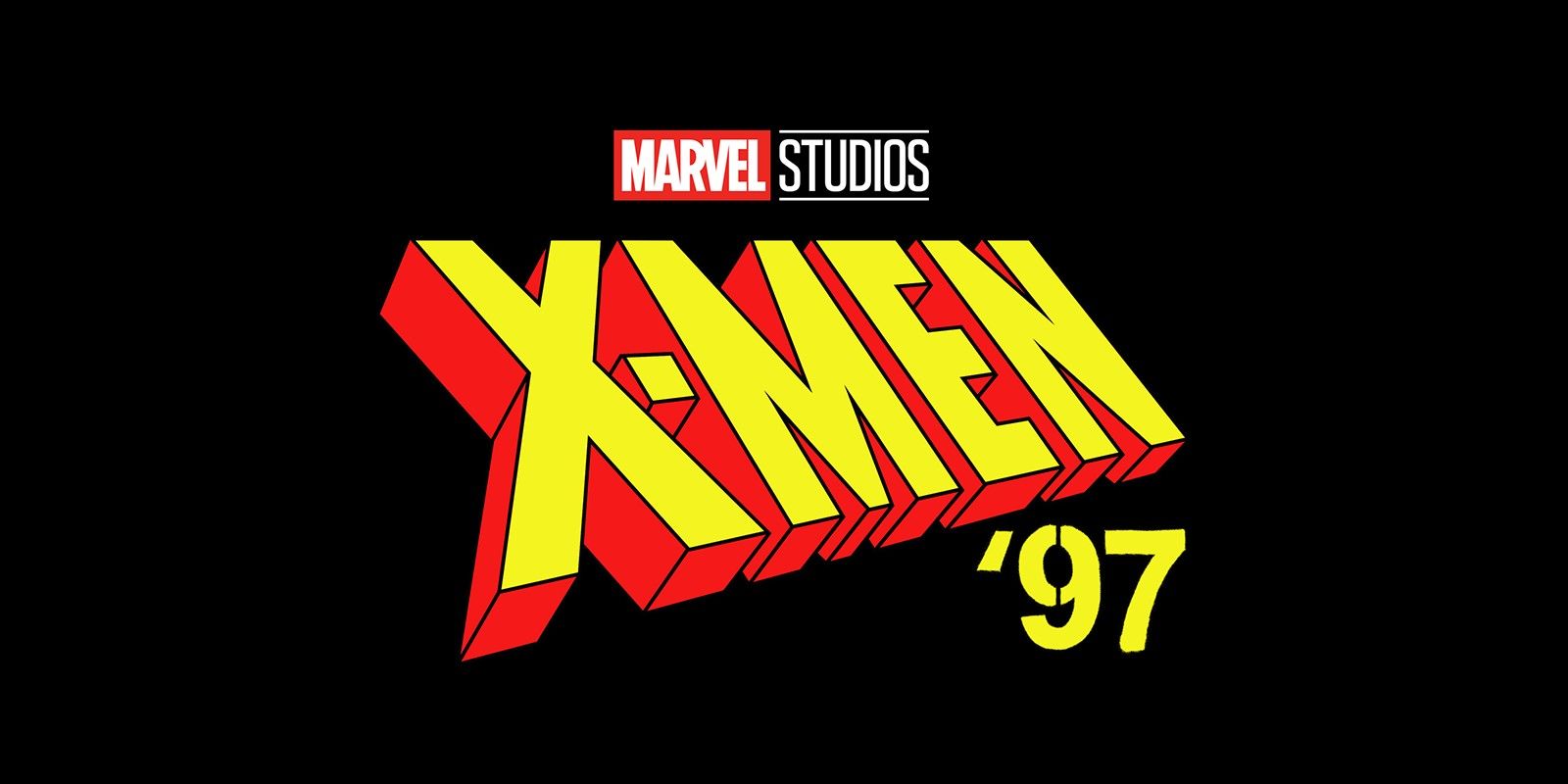 Release Date: Early 2024
Marvel Studios announced one non-MCU show as part of Disney+ Day 2021: X-Men '97. The series plans to revisit X-Men: The Animated Series and will continue the plot directly from the show's original cancelation. Story details are so far mostly under wraps, though a first look at SDCC 2023 revealed Professor X is apparently missing and the X-Men team includes Bishop, Morph, Cable, Forge, and Sunspot, along with Emma Frost, Sinister, Sebastian Shaw, and Callisto.
Much of the original cast is set to return, including: Cal Dodd (Wolverine), Lenore Zann (Rogue), George Buza (Beast), Adrian Hough (Nightcrawler), Christopher Britton (Mr. Sinister), Catherine Disher (Jean Grey), Chris Potter (Gambit), Alison Sealy-Smith (Storm), and Alyson Court (Jubilee). New cast members include Jennifer Hale, Anniwaa Buachie, Ray Chase, Matthew Waterson, JP Karliak, Holly Chou, Jeff Bennett, and AJ LoCascio.
7
Agatha: Darkhold Diaries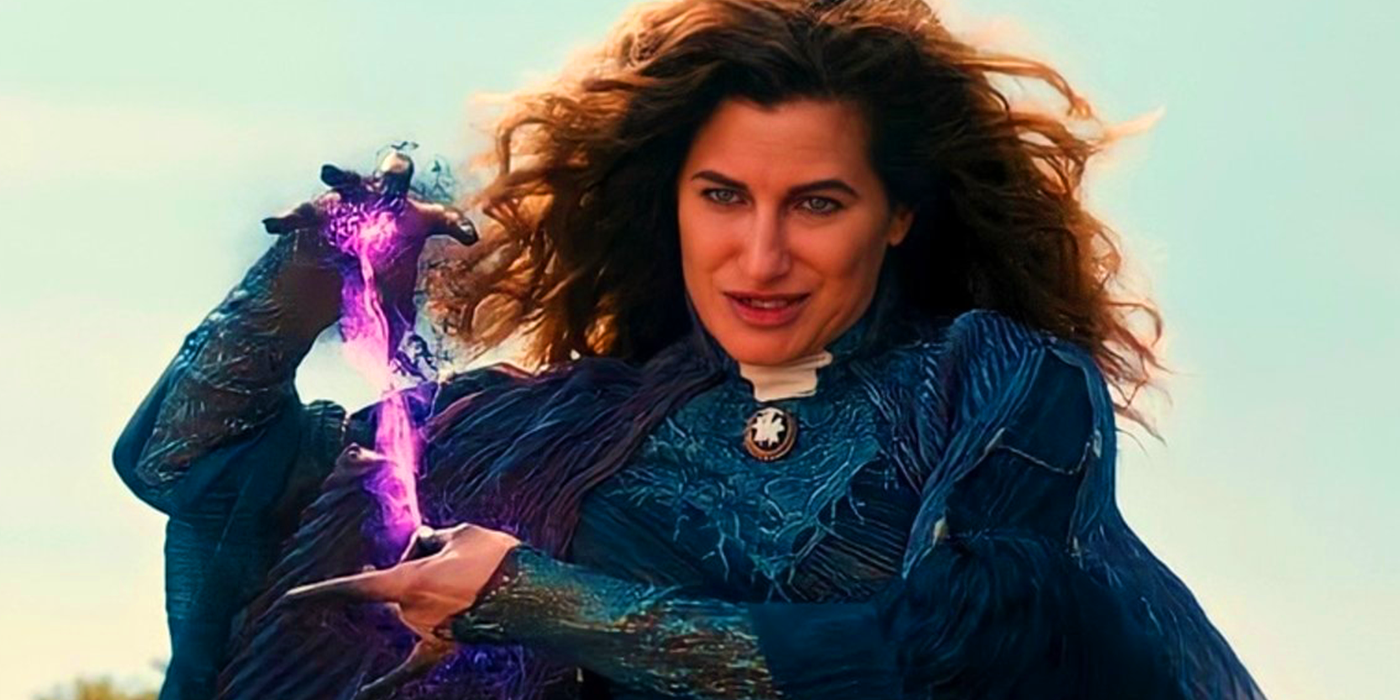 Release Date: Fall 2024
Announced as part of Disney+ Day 2021, Agatha: Darkhold Diaries is a spinoff show following the fan-favorite antagonist from WandaVision. The Disney+ series was originally titled Agatha: House of Harkness, but at SDCC 2022 Marvel revealed the new show title of Coven of Chaos for the MCU's first Disney+ series to be a spinoff of another Disney+ series (rather than an MCU movie). It was then retitled for a second time at the start of September 2023, with a (presumably) final title of Agatha: Darkhold Diaries, suggesting more of a link to the events of Doctor Strange in the Multiverse of Madness.
Kathryn Hahn will return as the charismatic witch Agatha Harkness, with WandaVision writer Jac Schaeffer also returning for the Disney+ series that has a release date sometime in 2024. The story has not yet been revealed but will likely look at Agatha Harkness' storied past while also exploring the results of Agatha being trapped in Westview as Agnes by Wanda after WandaVision's ending. Darkhold Diaries will feature several returning actors from WandaVision, including Kate Frobes, Emma Caulfield, Debra Jo Rupp, and David Lengel. Along with them, Aubrey Plaza has joined along with MCU newcomers Joe Locke, Maria Dizzia, and Ali Ahn.
6
Daredevil: Born Again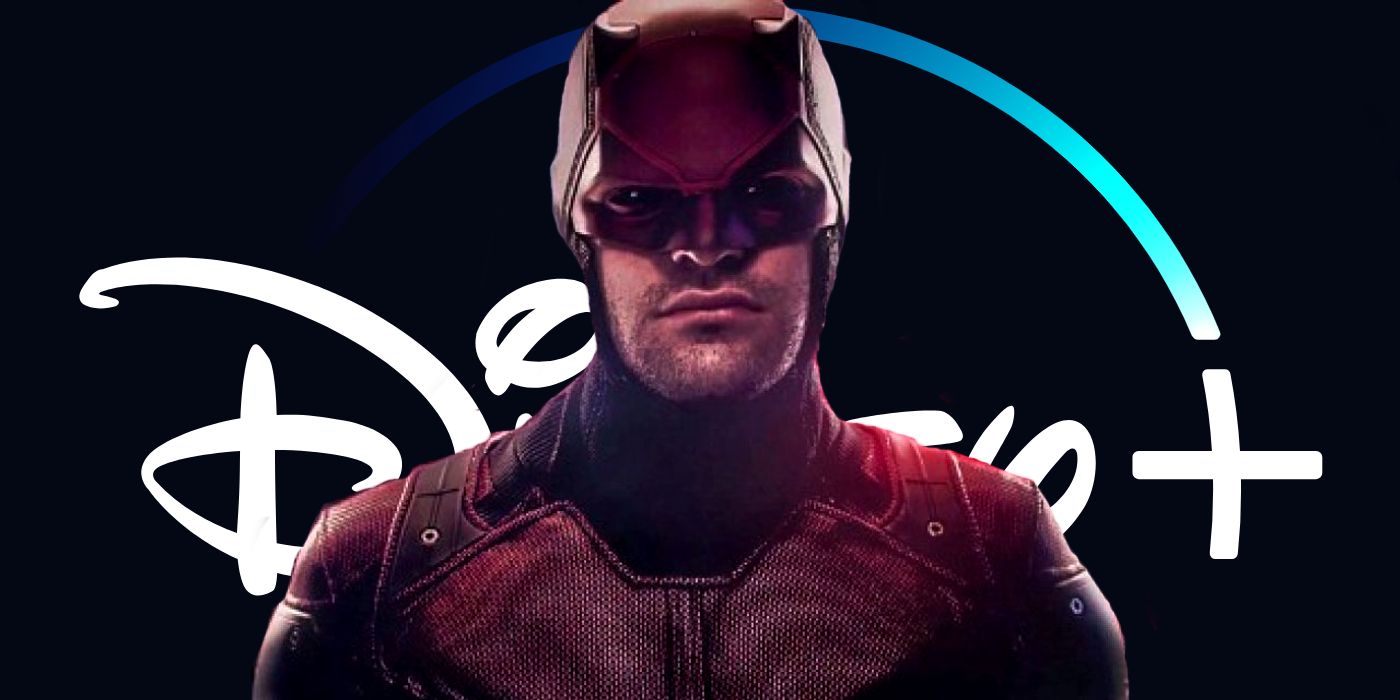 Release Date: TBC
It's official: the MCU's Daredevil has been rescued after the Marvel-Netflix partnership ended and is returning on Disney+. In May 2022, it was revealed that Disney and Marvel Studios have plans for Matt Murdock (Charlie Cox) to become The Man Without Fear once again. It was originally announced that Daredevil: Born Again would release on Disney+ in 2024 packing a staggering 18 episodes, but the writer and actor strikes of 2023 ground production to a halt, leading to Daredevil: Born Again to be delayed indefinitely and removed from the Disney+ MCU release slate.
The Daredevil series on Netflix gained a huge following in its own right, so it's encouraging that Disney has had the foresight to keep those fans happy instead of just presuming that casting Charlie Cox and slapping the Daredevil logo on a different show would still get the same ratings. However, it should be noted that Daredevil: Born Again isn't Netflix Daredevil season 4 and has been confirmed as a reboot with a familiar cast. Alongside Charlie Cox, Daredevil's Vincent D'Onofrio (Wilson Fisk/Kingpin) will also return, but neither Elden Henson's Foggy Nelson nor and Deborah Ann Woll's Karen Page will join the cast.
5
Ironheart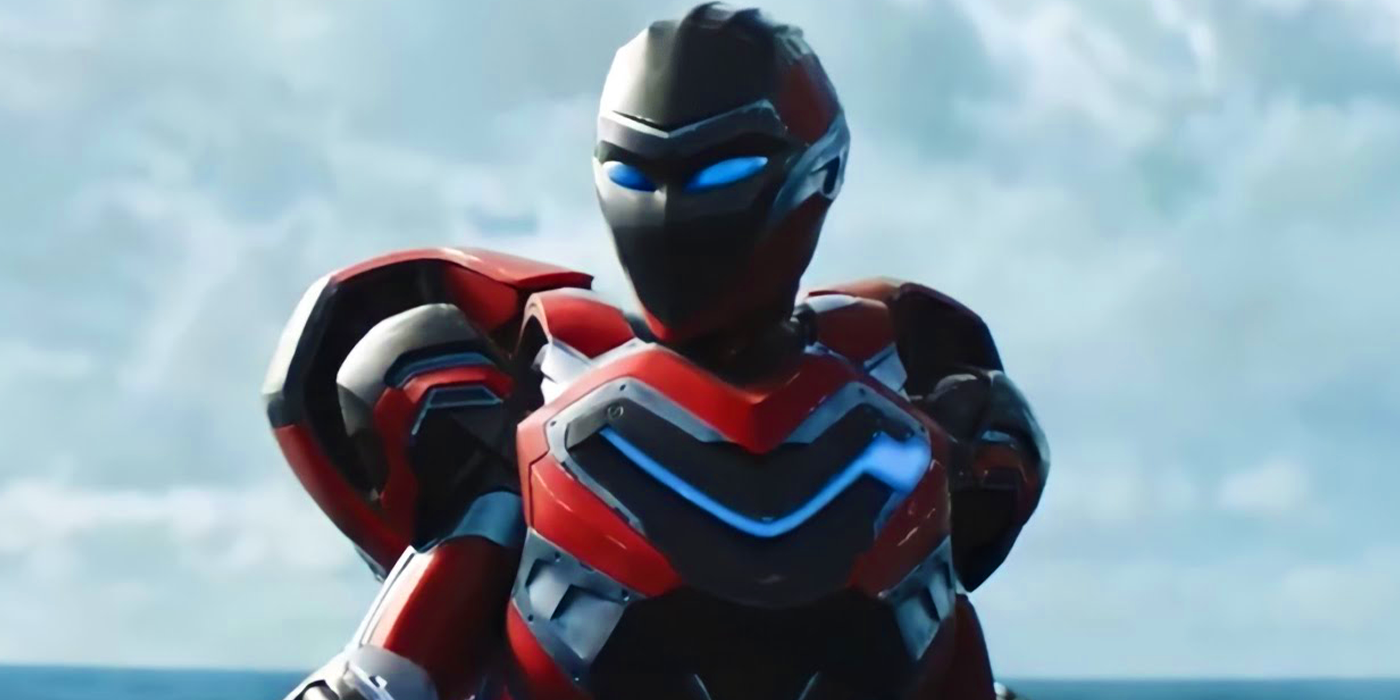 Release Date: TBC
Starring Judas and the Black Messiah actress Dominique Thorne as Riri Williams, Ironheart is set to follow the titular character, a genius engineering student who creates her own Iron Man suit. There aren't too many details about Ironheart, but Marvel has hired Snowpiercer's Chinaka Hodge as head writer. The series is set to consist of six episodes, and filming began in Chicago in early 2022 for plate shots and other pre-production material. The cast and crew were rumored to have started shooting around June, and Ironheart is currently set for 2024 after Riri herself made her debut in Black Panther: Wakanda Forever.
4
Wonder Man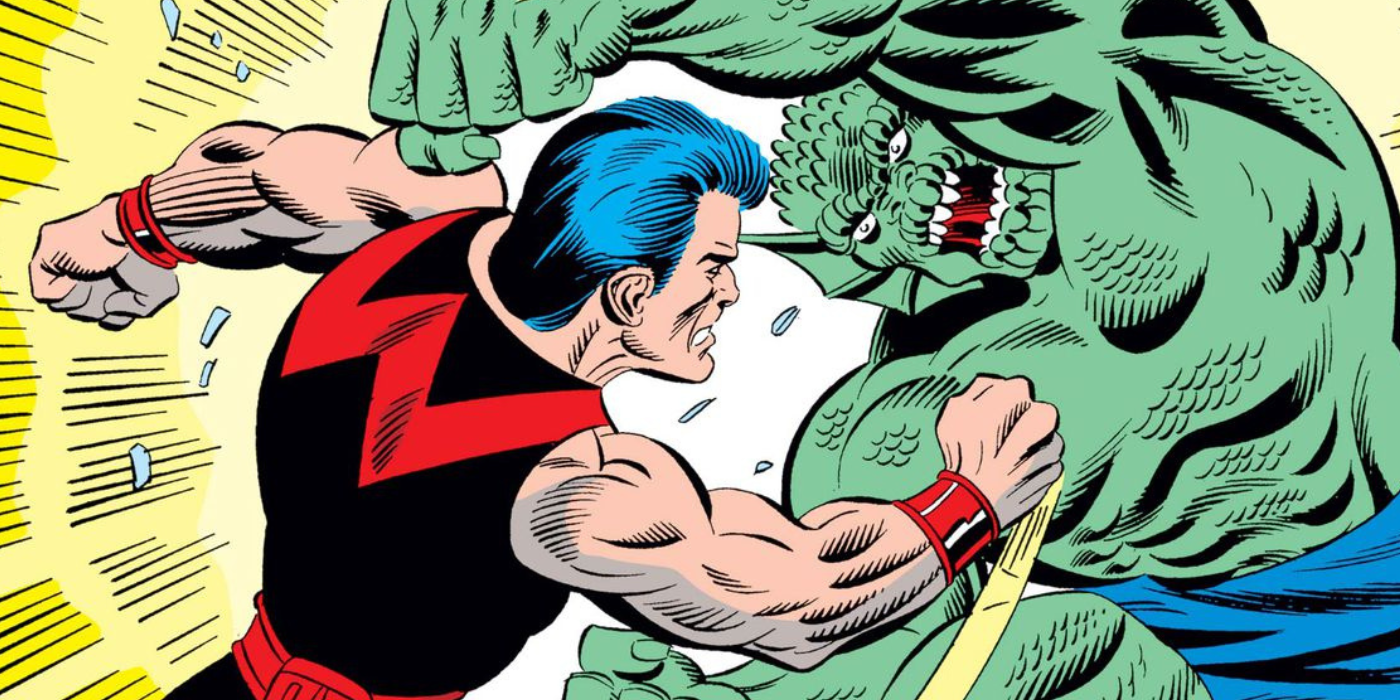 Release Date: TBC
In 2022, it was announced (via The Hollywood Reporter) that Destin Daniel Cretton, known for his work on Shang-Chi and The Legend of The Ten Rings, would be teaming up with Brooklyn Nine-Nine writer/producer Andrew Guest to create a Wonder Man Disney+ show. There are almost no story details so far about Wonder Man's small-screen debut, but Yahya Abdul-Mateen II will play Simon Williams AKA Wonder Man, with Demetrius Grosse drafted to play brother and nemesis, Eric Williams, AKA Grim Reaper
Wonder Man in the comics has links to Scarlet Witch, including a romantic interest, and he's a founding member of the West Coast Avengers. In terms of powers, he has a pretty standard super strength and endurance set courtesy of Baron Zemo. That's not why Wonder Man has so many fans, though. He rocked an iconic turtleneck and sunglasses for the best part of a decade, and the actor-turned-superhero Simon Williams was well known for his wit. Production on Wonder Man started in April 2023, but was stopped by the strikes, leading to Wonder Man being delayed indefinitely.
3
Wakanda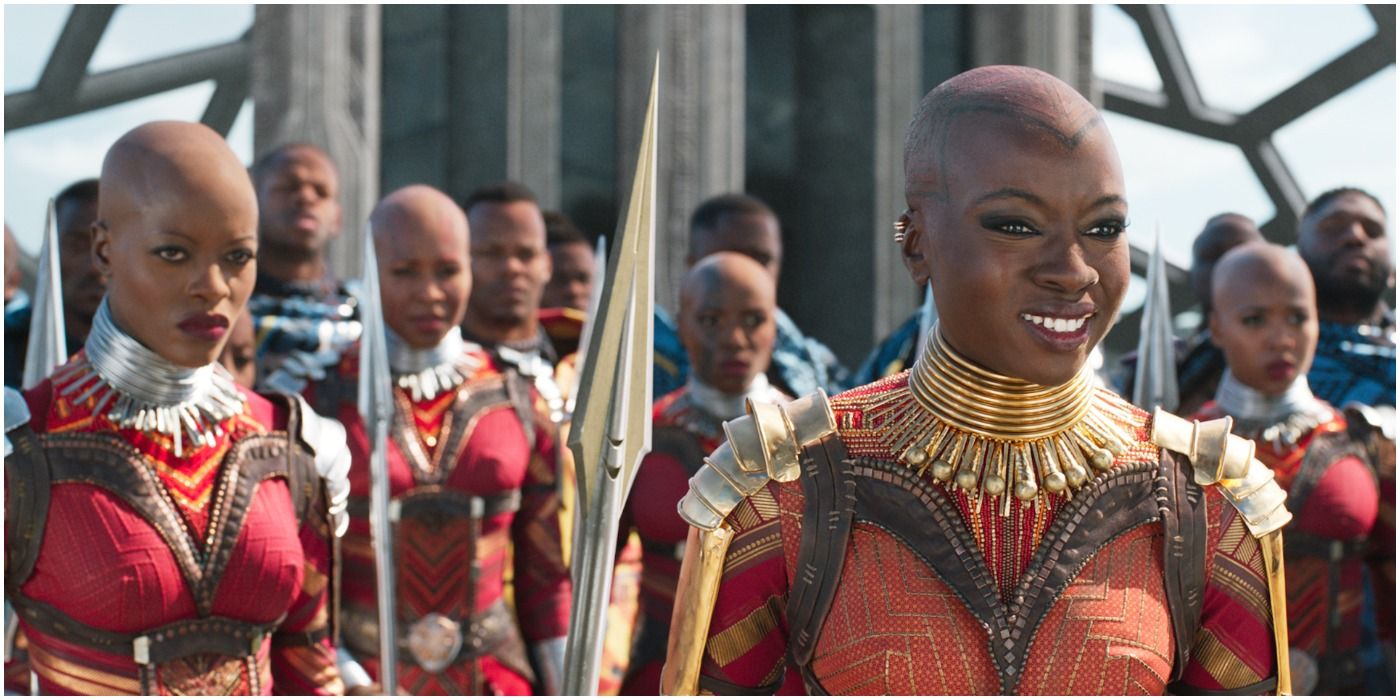 Release Date: TBC
Wakanda is a location that's become iconic for MCU fans, and, in addition to Black Panther: Wakanda Forever, a Disney+ series set in the fictional country is also coming soon. Besides the setting, however, there are no details about what the Wakanda series will entail, who will star in it, and when it will take place. It's possible it could focus on the Dora Milaje, who were last seen in The Falcon and the Winter Soldier. Beyond that, for now, the show is a mystery.
2
Spider-Man: Freshman Year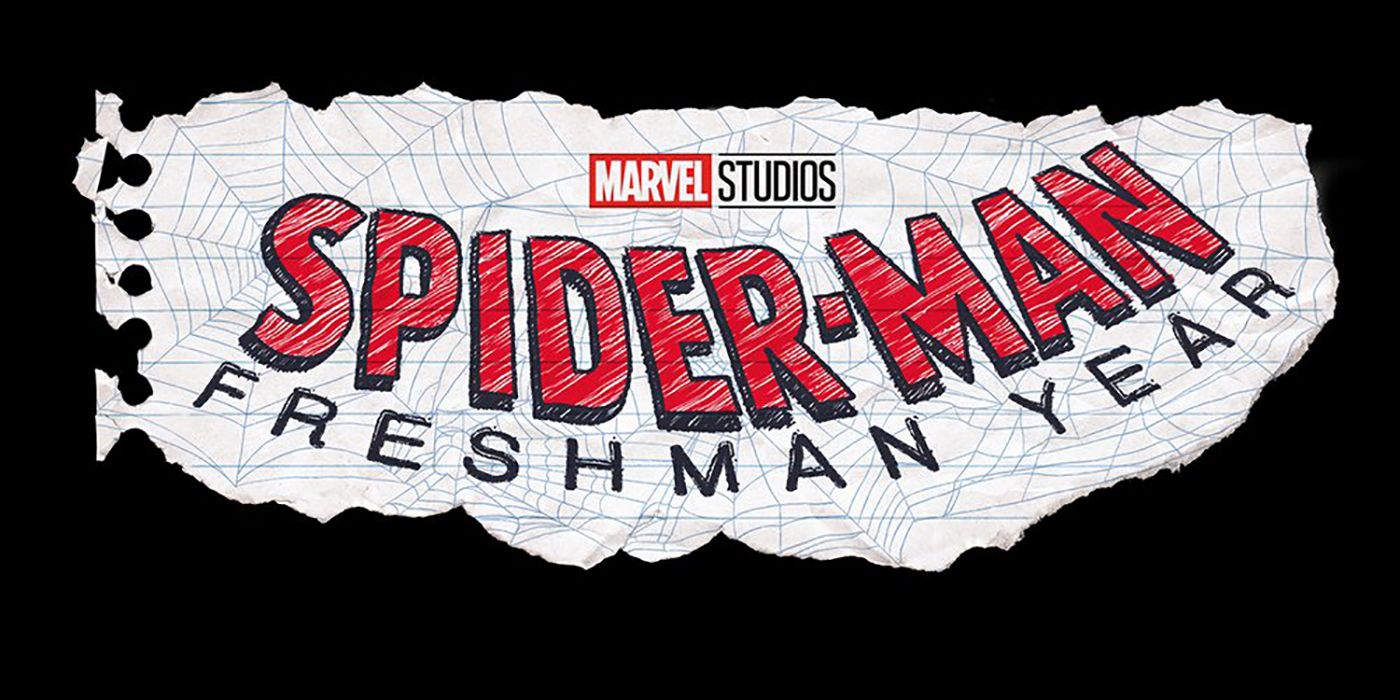 Release Date: TBC
With the announcement that Tom Holland's Spider-Man will be returning for three more solo movies after Spider-Man: No Way Home, it is clear that the MCU is fully invested in Spider-Man and the Spider-Family, so it makes sense that Marvel announced a new MCU animated prequel TV series. It's unclear whether Spider-Man: Freshman Year will take part in the main MCU canon though. Some details revealed so far seem to contradict Holland's established story arc, such as the presence of Doctor Octopus, a villain the Earth-616 Parker clearly hadn't encountered before meeting Alfred Molina in No Way Home.
Several other characters from the wider MCU appear though, including Doctor Strange and Daredevil (voiced by the man himself, Charlie Cox). As far as the animation style goes, Spider-Man: Freshman Year will pay homage to the legendary work of comic artist Steve Ditko. So far, it is not known if Tom Holland will return to voice this earlier iteration of his character or whether What If…?'s Hudson Thames will step in for him again.
1
Marvel Zombies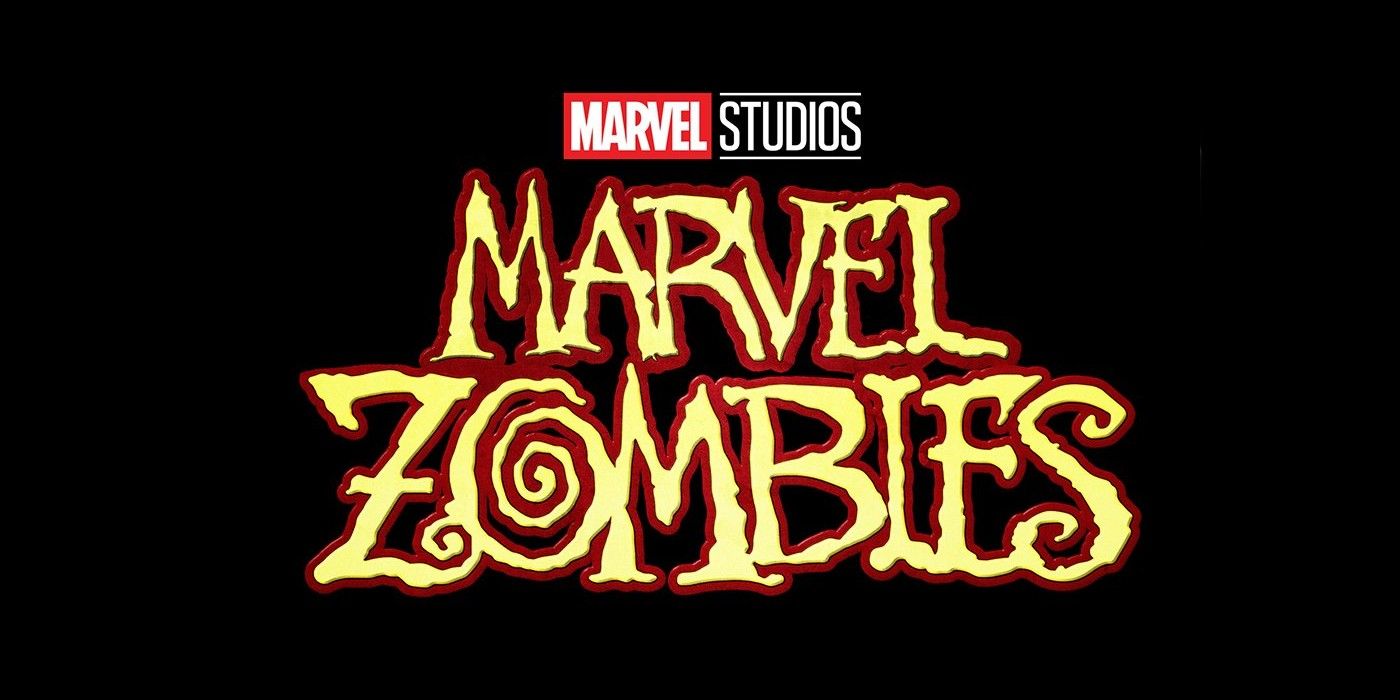 Release Date: TBC
After the success of What If…?'s take on Marvel Zombies, plenty of viewers were calling for more MCU zombies. Disney+ Day 2021 delivered on this by announcing the Marvel Zombies series. It has not been confirmed whether the show will tie to the What If…? zombie continuity, or be its own spin on the idea, but the upcoming Marvel Zombieswill be adult in tone and boast a TV-MA rating. Bryan Andrews will direct, and Zeb Wells will write. The zombies episode of What If…? ended on one of the biggest cliffhangers of the season. While the zombies returned for the finale, if Marvel Zombies returns to that world, Marvel Studioscould finally show viewers what zombie Thanos is capable of in Wakanda. Fans will have to wait until at least 2024 to find out.
on bbc news
on hindi news
on the news today
on channel 7 news
ôrf news
campo grande news ônibus
ôpera news
campo grande news greve de ônibus
l1 news horário dos ônibus
l1 news ônibus
lago azul news ônibus
news österreich
news österreich heute
news österreich aktuell
news öffentlicher dienst
news österreich corona
news öl
news österreich orf
news ö3
news österreich heute aktuell
news österreich sport
ö24 news
ölpreis news
öbb news
ösv news
österreich news krone
övp news
özil news
öffentlicher dienst news 2023
österreich promi news