The Big Picture
Ahsoka has received positive reviews, despite complaints about its reliance on established lore. It pushes boundaries and expands the franchise lore in an exciting way.
Ahsoka is groundbreaking, featuring female characters clashing lightsabers and exploring uncharted parts of the Star Wars galaxy.
Andor is a different type of storytelling that focuses on the journey of a character we already know the fate of, offering a realistic and plausible perspective. Both series show the wide potential of the Star Wars universe.
It's so far, so good in the Star Wars galaxy as Ahsoka has received a lot of praise and positive reviews since its series premiere last week. Indeed, there have also been a few complaints about how much of the series story seems tied to previously established lore – especially the animated series Star Wars Rebels – and franchise knowledge, but the overall feeling is that, even so, it's a step in the right direction. For the first time in a long time, someone is pushing the boundaries of the franchise lore beyond what we know and are comfortable with, and this is part of what makes Dave Filoni's series so exciting.
In fact, it's safe to say that Ahsoka is the Star Wars series that has gotten the best response from critics and audiences since the first season of Andor came out. The Tony Gilroy series got overwhelmingly positive reviews and even some awards nominations, which is not something we see every day for a Star Wars series. It's also a completely different type of storytelling when compared to Ahsoka, and we can't help but marvel at how two diametrically opposed shows can coexist in the same franchise and both be considered successful.
Why 'Ahsoka' Is a Groundbreaking Series and Why It Has to Rely So Much on Lore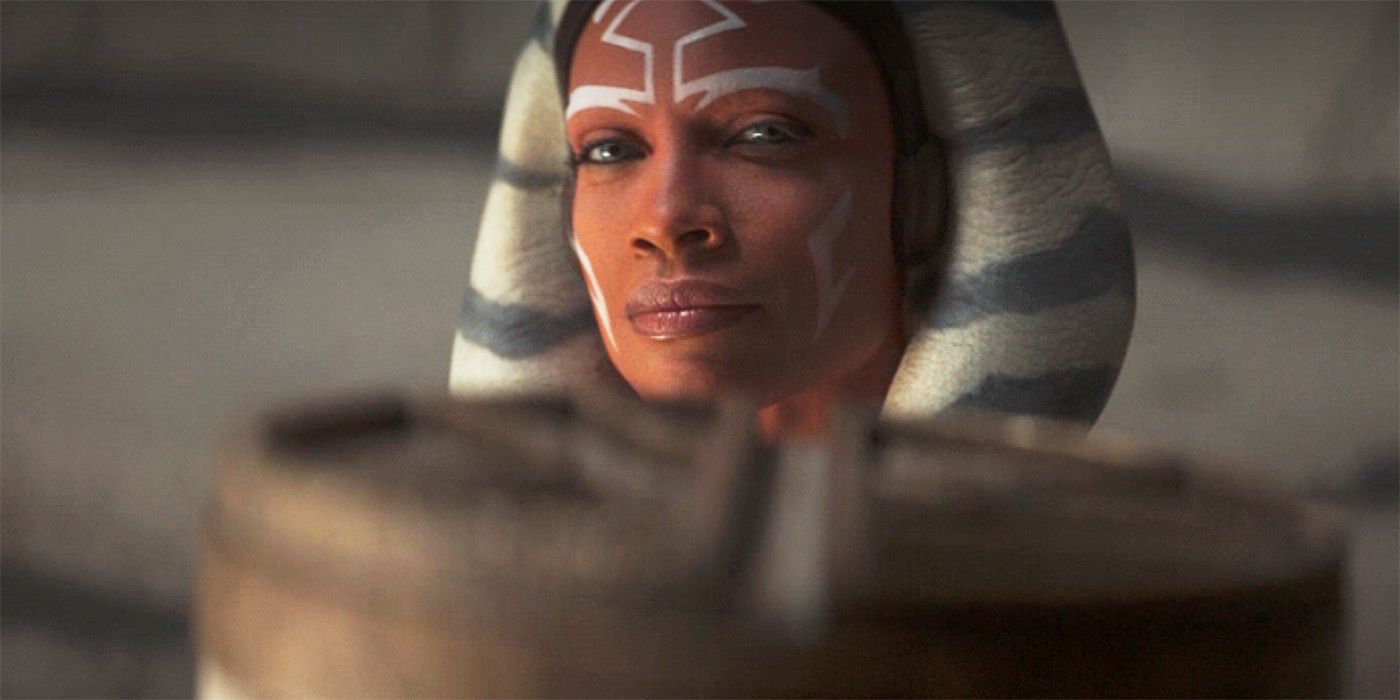 Ahsoka has barely arrived, but it's already breaking new ground for Star Wars in lots of different ways. It's also picking up where lots of previous storylines left off in other series in the franchise. Series creator Dave Filoni chose to do this when telling this new story for lots of reasons, not merely because he also created the other stories he's tying up now. He created the character of Ahsoka Tano (Rosario Dawson/Ashley Eckstein) along with Star Wars creator George Lucas for The Clone Wars, and later further developed the character in Rebels, so it's inevitable that a solo series focused on Ahsoka would rely on what those two other series built in the past.
So much so, that the themes and even the characters are the same, albeit portrayed by different actors in live-action. Subjects like the connection that masters share with their apprentices have already been explored whenever the Jedi are involved, and it wouldn't be different in Ahsoka, especially given that she was created to be Anakin Skywalker's (Hayden Christensen/Matt Lanter) Padawan. Also, she was such an integral part of Rebels, and that series ended on such an enticing cliffhanger, that wherever her story went in the future would have to lead up to something close to that series, too. And, finally, the timing for a story about Grand Admiral Thrawn (Lars Mikkelsen) adapting the Heir to the Empire storyline is so perfect, that it would be a shame not to do Ahsoka like this. All these references and characters may feel overwhelming, but Ahsoka is definitely better for it.
And even with all this previous baggage weighing down on casual viewers, Ahsoka still manages to break new ground in Star Wars. For example, for the first time ever we see two female characters clashing lightsabers with Sabine Wren (Natasha Liu Bordizzo) and Shin Hati (Ivanna Sakhno), a milestone that should be celebrated in any series or movie. Also, the series is kicking the Star Wars galaxy-wide open and taking us further than we've ever been from the borders of the known galaxy. Filoni may be drawing heavily on previously existing lore, yes, but he's more than making up for it by giving us tons of new stuff that can take us pretty much anywhere from now on.
RELATED: Is 'Ahsoka' Just 'Star Wars Rebels' Season 5?
Why 'Andor' Is a Groundbreaking Series Without Relying So Much on Lore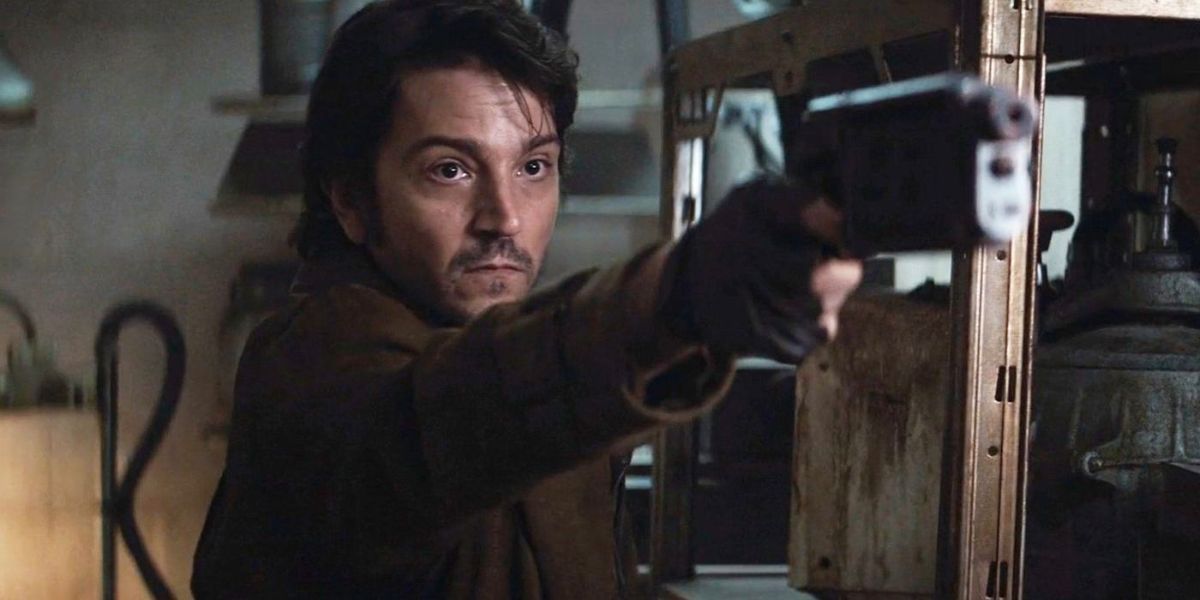 On the other side of the Star Wars spectrum is Andor. For all the praise it got when Season 1 came out, it may as well be the "anti-Ahsoka" for the way Tony Gilroy chose to tell the story of Rebel spy Cassian Andor (Diego Luna). Contrary to what happens in Ahsoka, everyone who's watched Rogue One: A Star Wars Story already knows Cassian's fate: he becomes one of the Rebel Alliance's top agents and makes the ultimate sacrifice with the Rogue One team to get the Death Star plans to the Rebels. So what Gilroy chose to explore isn't where Cassian is going, but rather how he's getting there.
The tone, the premise, and the subjects Andor analyzes are all completely different from Ahsoka, and they have to be due to the nature of the story. It's a political thriller about how a person can get radicalized in the context of war, even if fighting for the good guys. Both sides have people who are willing to die, so what makes someone willingly choose to make such a big sacrifice for a "pure idea" like freedom? We see this with Cassian's journey to free Ferrix from Imperial occupation, how his love for his community fuels his actions, and how coming in contact with actual Rebels like Luthen Rael (Stellan Skarsgård) and the Aldhani bunch sets him in the right direction to take impactful action against tyranny.
So Cassian's story isn't one of destiny or the Light Side and the Dark in a battle for cosmic dominance. He is the little guy, the person who made a very tangible sacrifice so Luke Skywalker (Mark Hamill) could save the galaxy later on in A New Hope. But this story isn't tied to Luke in any way, because Luke doesn't know how many people died to get him inside that X-Wing cockpit at the Death Star trench, but they deserve to have their story told nonetheless. That's why Andor has so few lore references and connections: being a story about the little guy, it has to be as realistic and plausible as possible, even if it's set a long time ago, in a galaxy far, far away. Season 2 will inevitably have some, given that the story is progressing, and the Rebellion has to move to their base on Yavin 4. Things will become more familiar visually, but story-wise, it will still be completely different. Let's just remember that the Yavin 4 we see in Rogue One feels completely different from the one we've been on in Rebels – as it should.
How Can 'Star Wars' Accommodate Two Completely Different Series?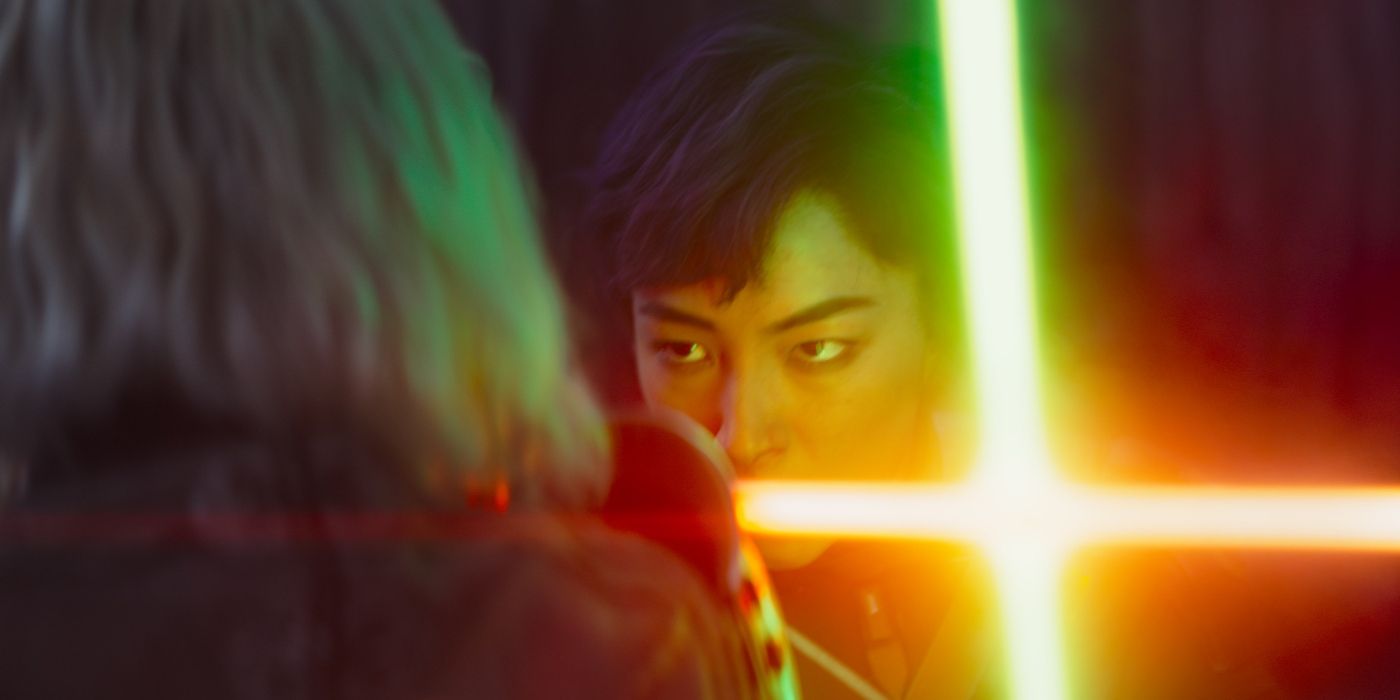 As we've seen in Ahsoka, the galaxy is even bigger than we knew – much, much bigger. All the stories that each Star Wars series tells are set inside this same physical space, although not necessarily at the same time period. But still, it's such a big galaxy, that it has more than enough room to accommodate different types of story and narrative styles – otherwise, we'd always end up on Tatooine, for example.
Having two series like Ahsoka and Andor in the same franchise is extremely exciting because it shows how wide the Star Wars universe really is and its potential for well-developed material. Those two had been in development for a long time before coming to our screens and are currently outliers in the canon, in the sense that their planning sets them apart as cohesive narratives with clear goals, even though we don't know where Ahsoka is actually going, but this is part of what makes it a great show. Those two cater to different kinds of viewers and show how important it is to have variety in a franchise catalog.
We don't have to go far to see how problematic it is to have every story necessarily connecting to a common thread. Take the Marvel Cinematic Universe, for example. As fun as its movies and series are, they are currently mired in making the same rather generic type of series and movies because everything has to connect. Even when they try to be weird (and they really should get as weird as possible), it all still has a shared need for their stories to be epic that, in the end, they all feel like the same pre-made product.
Star Wars is in constant danger of falling into this trap, too, especially with such a fanbase that's known to be one of the most noisy and toxic in pop culture. That's why, for example, The Rise of Skywalker is a generic movie, or why Obi-Wan Kenobi chose to have a rematch between the Jedi (Ewan McGregor) and Darth Vader (Hayden Christensen/James Earl Jones), for fear of displeasing this iconoclastic sect of viewers. Instead, new shows like Ahsoka and Andor are the way to go, and they show how Star Wars be the best version of itself on the small screen.
on bbc news
on hindi news
on the news today
on channel 7 news
ôrf news
campo grande news ônibus
ôpera news
campo grande news greve de ônibus
l1 news horário dos ônibus
l1 news ônibus
lago azul news ônibus
news österreich
news österreich heute
news österreich aktuell
news öffentlicher dienst
news österreich corona
news öl
news österreich orf
news ö3
news österreich heute aktuell
news österreich sport
ö24 news
ölpreis news
öbb news
ösv news
österreich news krone
övp news
özil news
öffentlicher dienst news 2023
österreich promi news