Most audiences know and love him best for the hilarious and off-beat characters he played in various hit comedy films over the last three decades. However, Adam Sandler has also proven to be pretty versatile since he's also earned himself plenty of acclaim from dramatic roles in recent years too.
Whichever side of him you prefer, there's no doubting that Sandler has become a true superstar as an actor, often making massive commercial hits out of any project he attaches his name to. This is also why Netflix has renewed its partnership with him twice and created the so-called "Sandlerverse" in the process.
Critics haven't always enjoyed his work since his most famous films are usually filled with crazy antics and immature humor that audiences love but snooty reviewers despise. Either way, he's endeared himself to a massive fan base over the years and has proven to be one of the most bankable actors around. Sandler's propensity for giving his audiences what they love sometimes negates the credit he deserves for his versatility, but it's also why he's so well-loved by fans.
Sticking with his work that audiences appreciate most, these are Adam Sandler's best movies according to their audience score on Rotten Tomatoes.
10
The Waterboy – 71%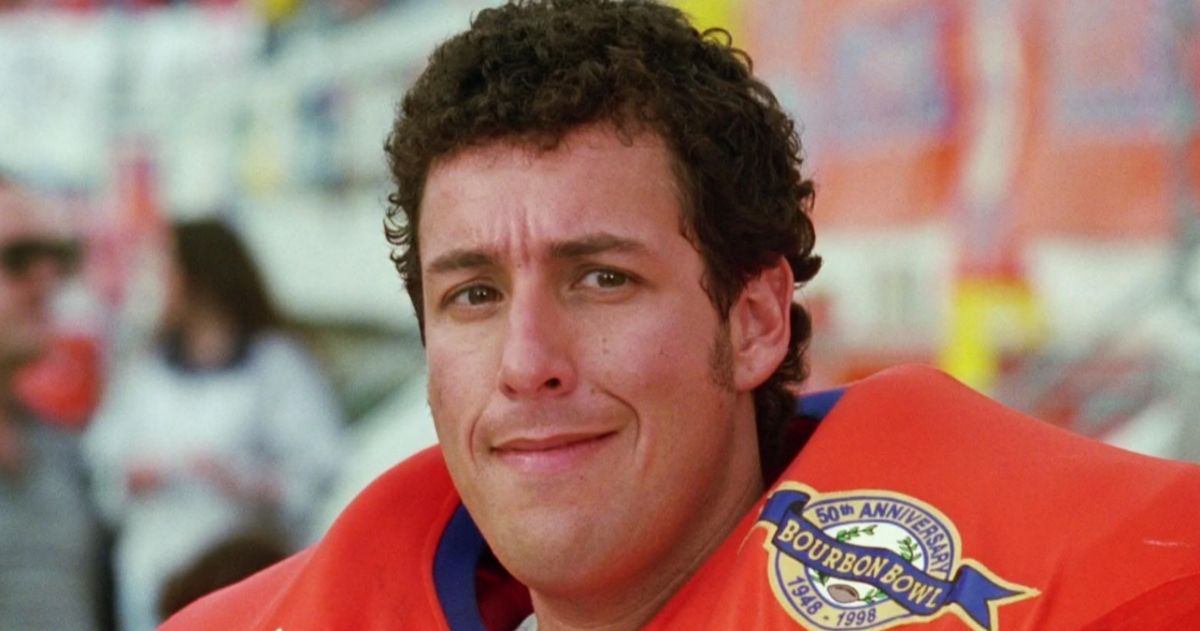 Although he'd already found success by then through his time as an SNL cast member and films like Billy Madison, Happy Gilmore, and The Wedding Singer, The Waterboy became one of Adam Sandler's first smash hit films. It also remains one of his most memorable roles and the reason why many people became fans of his particular comedic style.
Playing a character that is now iconic, as Bobby Boucher, Sandler had audiences everywhere in stitches. The character and the film were a perfect representation of his comedic side. While the film, and his other famous ones like it, may not be to everyone's tastes, those who do like them couldn't get enough of Sandler's hilarious facial expressions, the quirky innocence and charm of the film, his character, and the unfettered raunchiness of the humor in it.
9
The Meyerowitz Stories (New and Selected) – 72%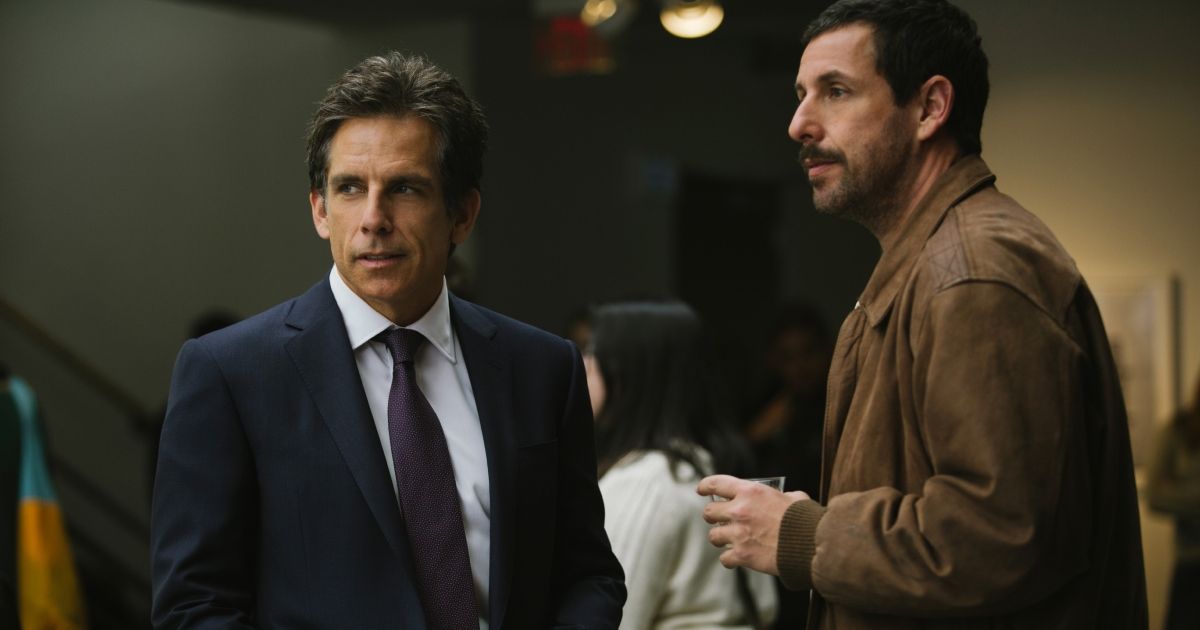 One of Adam Sandler's most critically acclaimed films, that also scored well with audiences, The Meyerowitz Stories (New and Selected) featured a stellar cast that saw him star alongside Ben Stiller and Dustin Hoffman. The two comedians play a pair of brothers who share a dysfunctional relationship. Living in the shadow of their father, a retired college professor who also found some artistic success as a sculptor, a celebration of his work forces them to come together.
The film was nominated for a string of awards, with Sandler praised for his fantastic performance in it. It also did well at the 2017 Cannes Film Festival but caused controversy as it technically didn't fit the Festival's usual criteria since it was a Netflix film, and therefore offered via streaming service without a theatrical release in France as the rules require. This ruling effectively banned Netflix from entering movies at future Cannes Film Festivals, unless they could meet this criteria.
8
Hotel Transylvania – 72%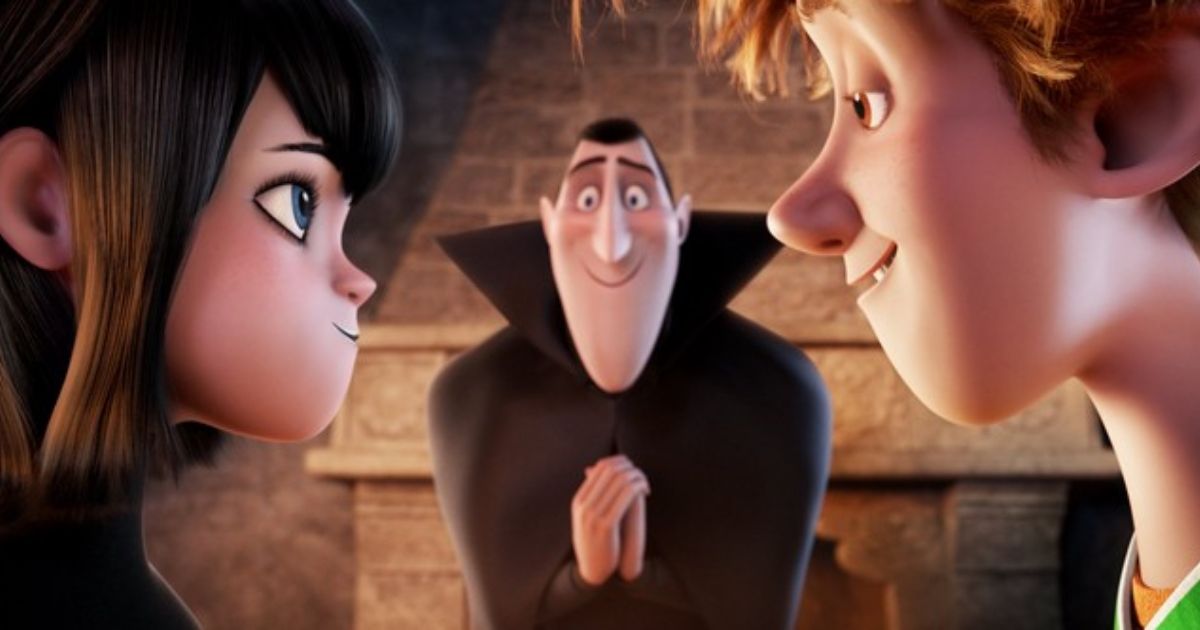 Proving his talents as a voice actor, Sandler voiced the character of Count Dracula in the sweet and very funny animated film, Hotel Transylvania. Another huge success for him, the film was a critical and commercial hit, leading to it being nominated for a Golden Globe for Best Animated Feature.
Given its success, the film also went on to spawn a franchise. In a quirky take on the famous vampire, the film saw him running a hotel for monsters, and being an overprotective father in the process. A delight for kids and adults alike, Sandler's voice antics were just as funny as his live-action films.
7
Big Daddy – 74%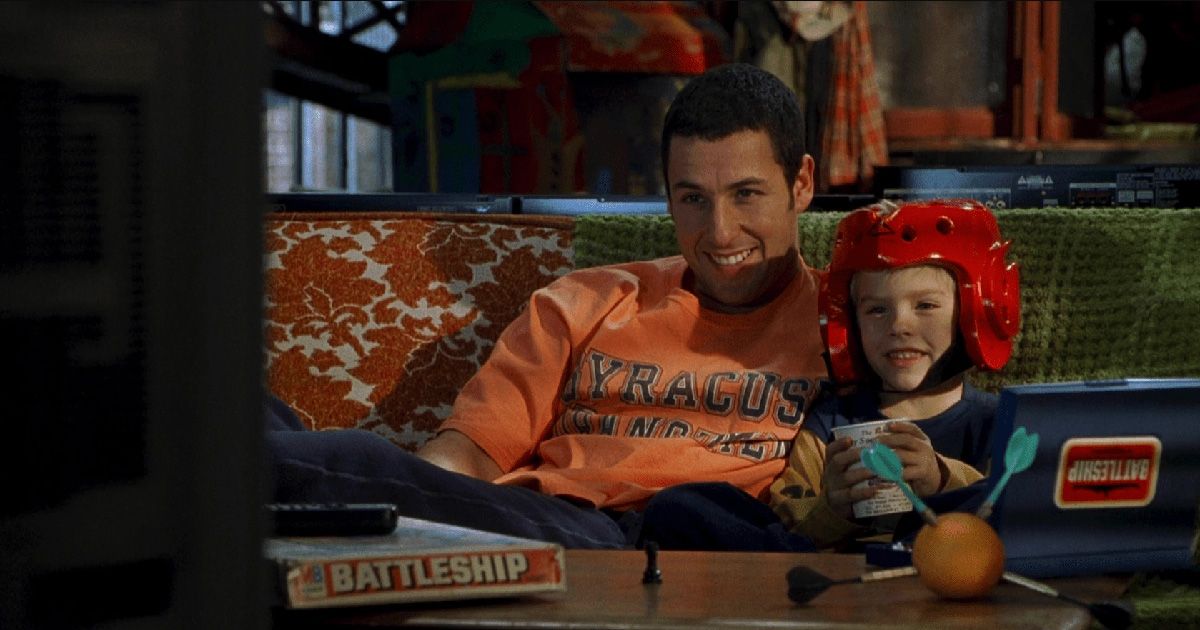 A year after his success with The Waterboy, Sandler went on to star in another classic comedy. Big Daddy saw him play a man with potential, who instead opts to be a slacker who lives off a compensation check he once received. However, his layabout and immature ways are put to the test when his friend's five-year-old son gets left in his apartment, and he's forced to care for the child for a while.
A lovable comedy that leads into a sweet coming-of-age redemptive story for his character, the film also had positive repercussions for Sandler's personal life. Playing a small part in the film, he first met his future wife, Jackie Sandler on the set of it back in 1999. Known as one of Hollywood's sweetest couples, they remain together to this day, with Jackie often appearing in his films.
6
Punch-Drunk Love – 77%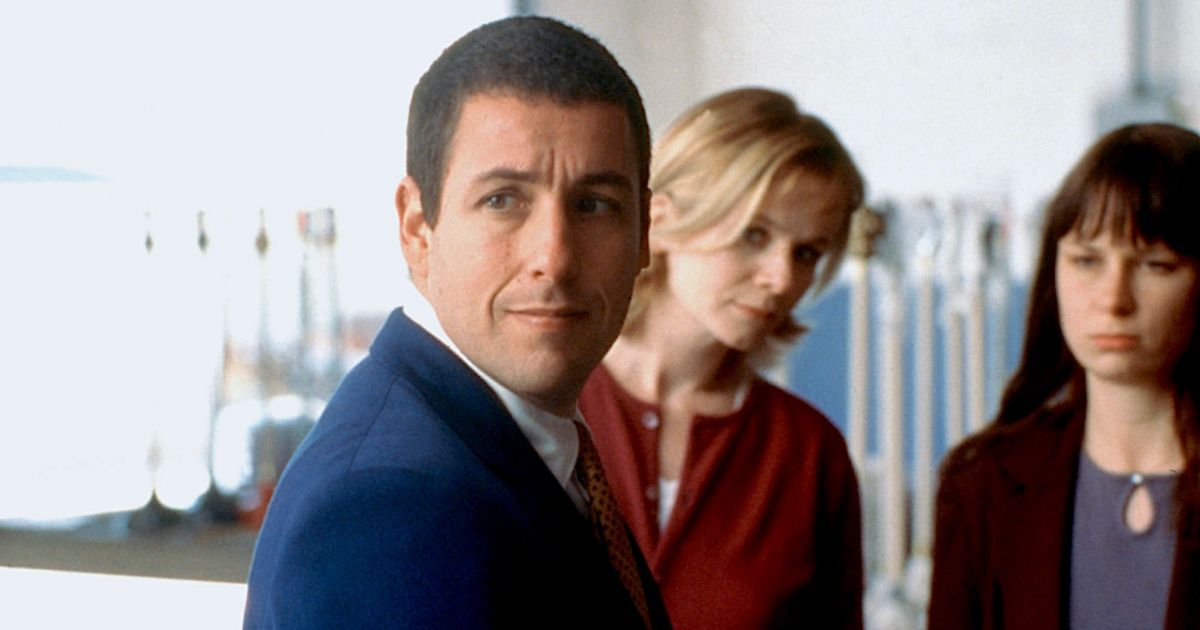 One of Adam Sandler's rare commercial flops, audiences who did see it, still loved his quirky rom-com from 2002, Punch-Drunk Love. In it, he played Barry Egan, an entrepreneur with social anxiety. Emotionally abused and mocked by his sisters, he winds up falling for one of their friends. Although he starts to win the woman over, a bad decision from his lonely past comes back to haunt him and gives his crush the wrong idea about him.
5
Billy Madison – 79%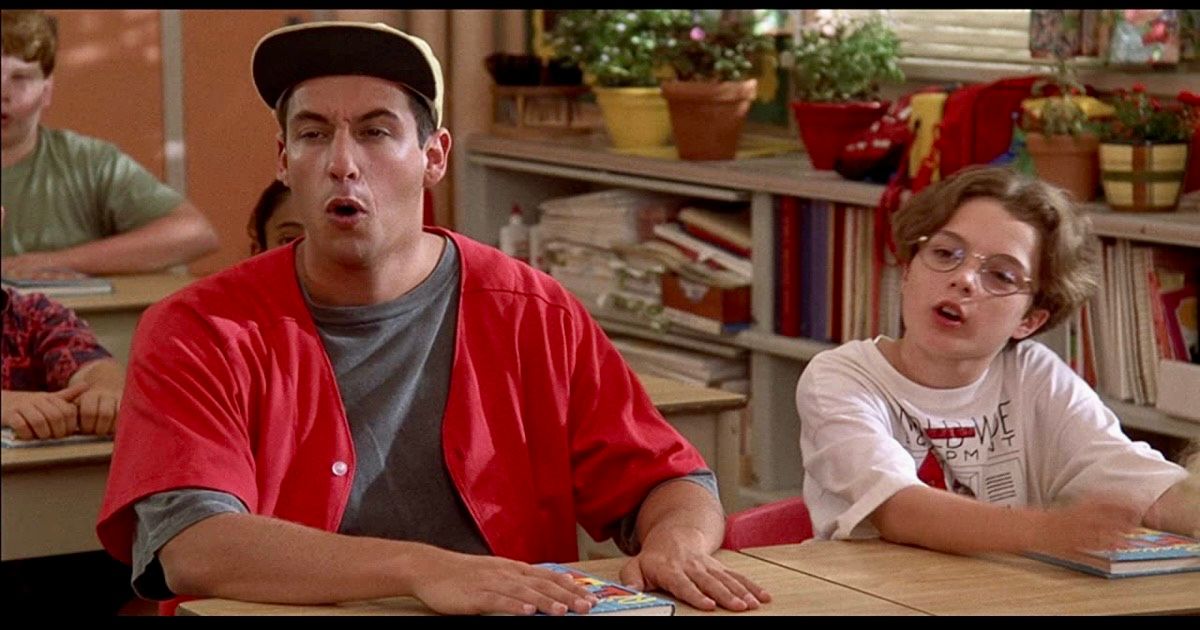 The breakout role for Sandler as a movie star, Billy Madison saw him playing Billy, an immature and very spoiled heir to a family fortune. Unfortunately for him, Billy's slacker lifestyle gets a rude awakening when his antics go too far and ruin an important business deal for his father.
Related: Billy Madison: Where the Cast Is Today
To counter his father's decision to name their unscrupulous vice president as the new head of the company, Billy strikes a deal with his father. In order to gain favor and keep his inheritance intact, Billy has to complete and pass all 12 grades of the schooling he never finished fairly, spending two weeks on each grade.
A hilarious film, many of Sandler's wackiest characters often went on to replicate the kind of childish immaturity he showed in the film, something that became his signature style as a comedic actor.
4
The Wedding Singer – 80%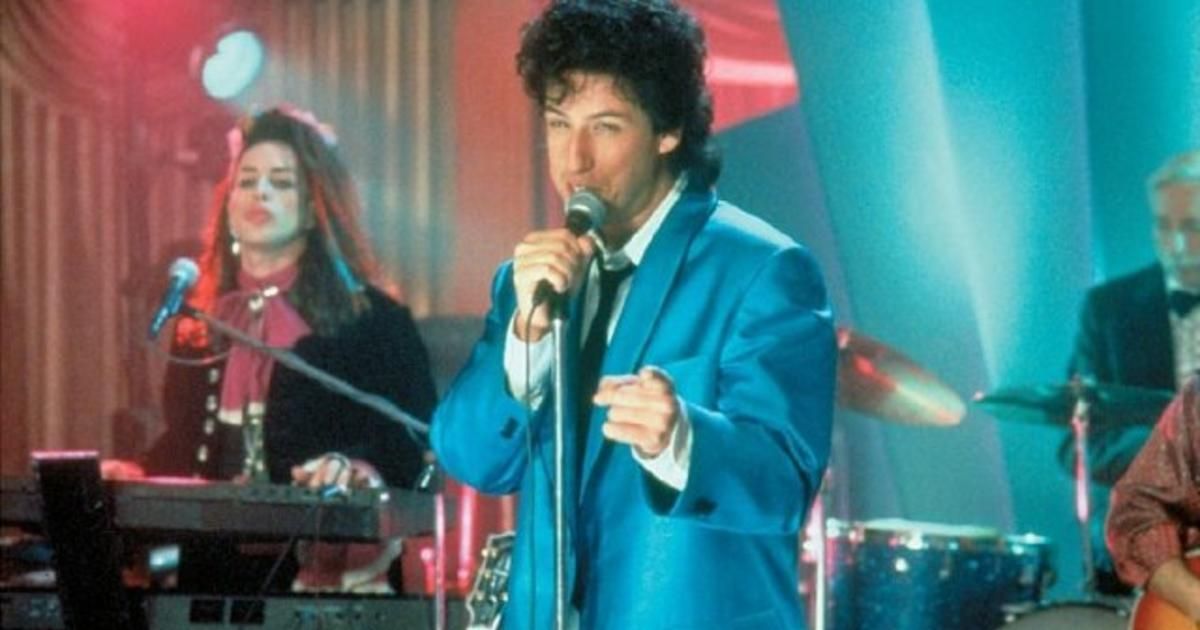 Coming in the wake of his success from films like Billy Madison and Happy Gilmore, Sandler took on another very funny movie as he played Robbie Hart in The Wedding Singer. The film marked the first time he starred alongside Drew Barrymore, with the pair later going on to work together in 50 First Dates and Blended.
A happy and successful wedding singer, Robbie Hart's own nuptials are drawing close when he meets a cute waitresswho's also getting married and promises to sing at her wedding. His fiancée winds up leaving him at the altar, sending him into a spiral of depression punctuated by some hilarious antics as his wedding songs grow darker. Later, the waitress (Barrymore) and he develop feelings for each other as she realizes her partner is not who he seems to be.
3
Reign Over Me – 81%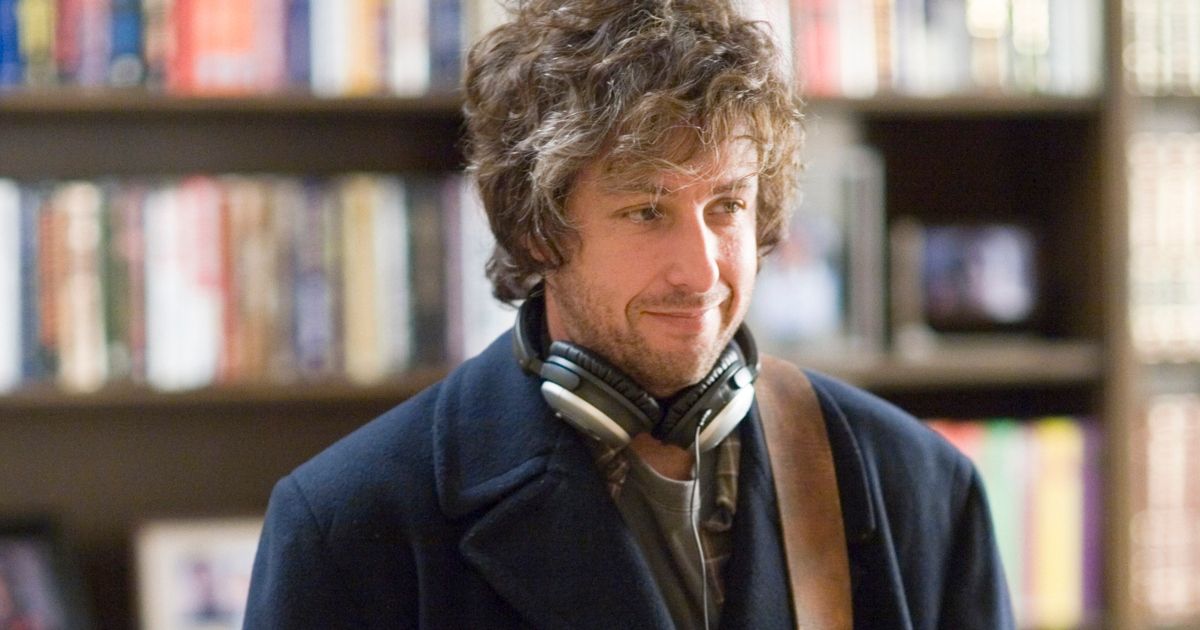 In 2007, Adam Sandler played the lead in a rare drama film from his repertoire but excelled in it all the same. Reign Over Me featured a fantastic cast with Don Cheadle, Jada Pinkett Smith, Liv Tyler, and Donald Sutherland. The film saw Sandler and Cheadle play a pair of doctors and old friends, Dr. Charlie Fineman and Dr. Alan Johnson, respectively.
Each struggles with their own problems in life. For Charlie, in particular, his life has become a shell since he lost everything, including his wife and daughters in the September 11 attacks. The friends reconnecting inspires Alan to help Charlie find some kind of spark in life to deal with his losses and keep going.
2
Happy Gilmore – 85%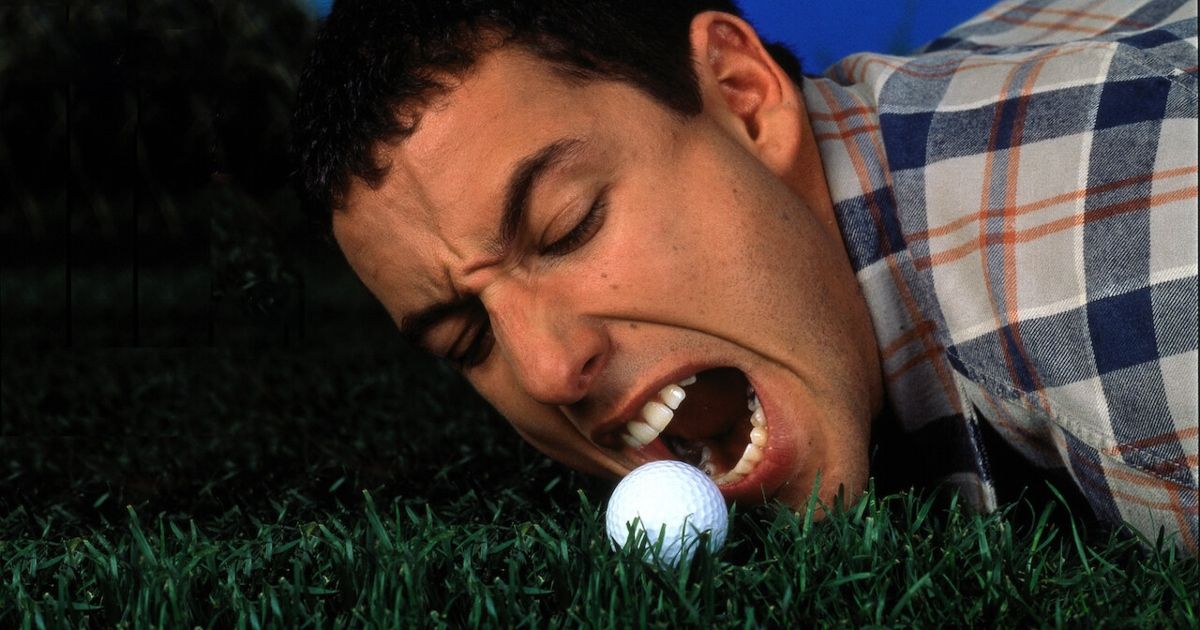 One of the films Adam Sandler remains most famous for to this day, 1996's Happy Gilmore is still also one of his funniest. Playing a horribly tempered hockey player who can't find success in the sport, Happy Gilmore discovers he's better able to translate his anger into a wicked golf swing as he inadvertently gets into golfing and becomes a freak success at it.
Related: Upcoming Adam Sandler Movies to Watch Out for
With plenty of classic Sandler humor, quirky characters, his trademark screaming and ranting, and one very memorable role from Ben Stiller in the film, the movie was a commercial success and an all-time favorite among audiences. Given the nostalgia it still evokes today, he's discussed the possibility of a sequel with some even wackier ideas for it that his fans hope will come to fruition.
1
Hustle – 93%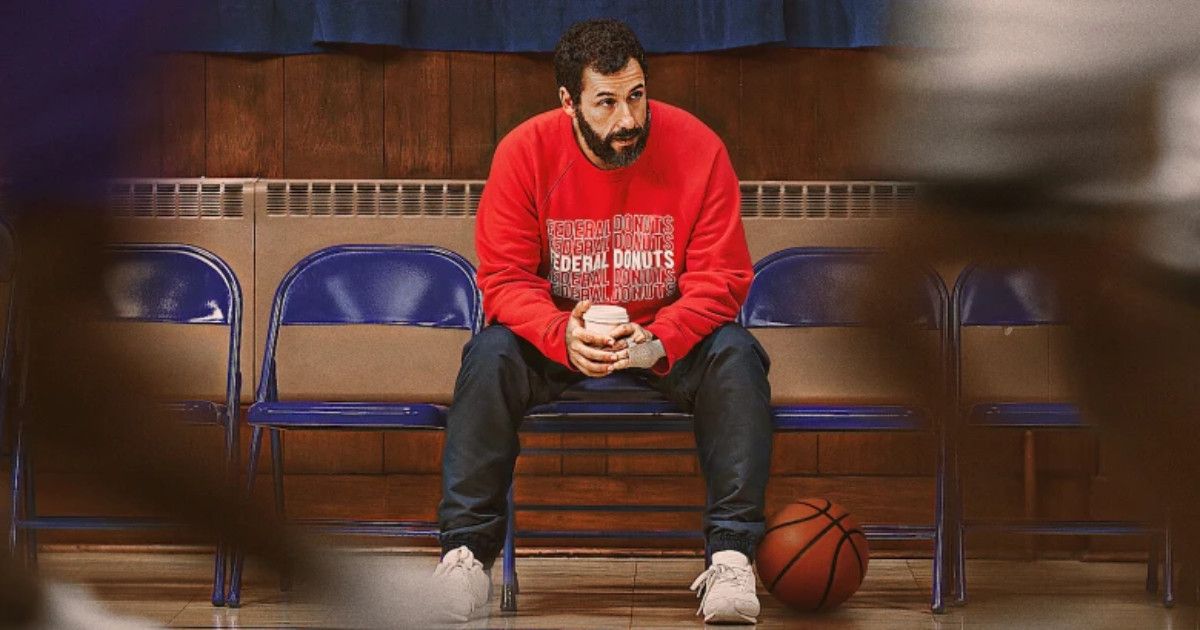 Even though it wasn't one of his classic comedies where he played a wacky character with tons of immature antics, Hustle became a film that both critics and audiences agreed was one of Sandler's best. While his most acclaimed film was Uncut Gems, this role earned him a 93% approval rating on both, Rotten Tomatoes' Tomatometer and their Audience Score meter.
Playing Stanley Sugerman, a Philadelphia 76ers scout, the role was one that saw Sandler perfectly blend some great, understated comedy with a very poignant dramatic undertone. A great watch, it follows Sugerman's efforts to train and prepare an unknown amateur Spanish player who he believes can be the next star of the NBA.
Delivering another great performance, the film had plenty of heart that saw it resonate with audiences everywhere, also underscoring why his partnership with Netflix has been so successful.
on bbc news
on hindi news
on the news today
on channel 7 news
ôrf news
campo grande news ônibus
ôpera news
campo grande news greve de ônibus
l1 news horário dos ônibus
l1 news ônibus
lago azul news ônibus
news österreich
news österreich heute
news österreich aktuell
news öffentlicher dienst
news österreich corona
news öl
news österreich orf
news ö3
news österreich heute aktuell
news österreich sport
ö24 news
ölpreis news
öbb news
ösv news
österreich news krone
övp news
özil news
öffentlicher dienst news 2023
österreich promi news