The Big Picture
Director Kenneth Branagh brings a supernatural twist to the Agatha Christie adaptation A Haunting in Venice, enlisting the help of composer Hildur Guđnadóttir to create a dark and atonal score.
Guđnadóttir discusses her music writing process and how she chooses which projects to work on.
A Haunting in Venice was a fun project for Guđnadóttir, who grew up reading Agatha Christie and felt a strong connection to the genre. The collaboration between music and film was organic and allowed for a deep dialogue between the different art forms.
Director and star Kenneth Branagh is back for another Agatha Christie mystery in A Haunting in Venice, throwing a supernatural spin on the starry whodunit. In order to capture the eerie atmosphere of a haunted Italian palazzo, Branagh enlisted the craft of Academy Award-winning composer Hildur Guđnadóttir, who spoke with Collider's Steve Weintraub about her process and how it compared to her work on the Joaquin Phoenix-led Joker, which earned her Iceland's first-ever Oscar.
A Haunting in Venice, like Branagh's previous Hercule Poirot features Murder on the Orient Express and Death on the Nile, is chock-full of talent. Set in the years following World War II, a retired Poirot's next adventure is meant to be a spooky evening with an old friend and the best-selling author Ariadne Oliver, played by Tina Fey. Oliver invites Poirot to a séance at the haunted once-orphanage of renowned opera singer Rowena Drake (Kelly Bailey), who's hired a clairvoyant (Michelle Yeoh) to host her guests in the hopes of speaking with her daughter, who passed a year before. To set the tone for a Halloween party gone amiss, Guđnadóttir tells us Branagh wanted the score "…to be very different from the other films, and he wanted it to be very dark and atonal and much more confined."
During their interview, which you can watch in the video above or read below, Guđnadóttir discusses her personal music writing experience, how she prefers to score films, and how she chooses which projects, like Joker, Women Talking, and last year's Oscar-nominee Tár, she wants to dedicate her time to. She tells us why A Haunting in Venice was more fun than a challenge, how long it typically takes to score a movie, and what it feels like to be the only Icelander with an Oscar.
COLLIDER: You've done a lot of great music. If someone has never heard anything you've done, what is the first thing you'd like them to listen to and why?
HILDUR GUĐNADÓTTIR: I think probably one of my records would be a good starting point, you know. Probably Without Sinking would be my invitation to a starting point because it was through working on these records that I did originally. Mount A was my first one, and Without Sinking the second one. I think that's kind of where you hear me finding my strongest point of musical resonance within myself. I've been collaborating with people for ages and ages and have done various orchestra projects and band projects. There was a lot of movement and a lot of touring and a lot of action, and it was kind of when I started working on this music that became these records that I really allowed myself the time and the space to just sit with myself and my own thoughts for a minute. That's somehow where I just felt like I got in tune with myself, if you will. So, I think that's probably where I feel like I started to make sense, you know?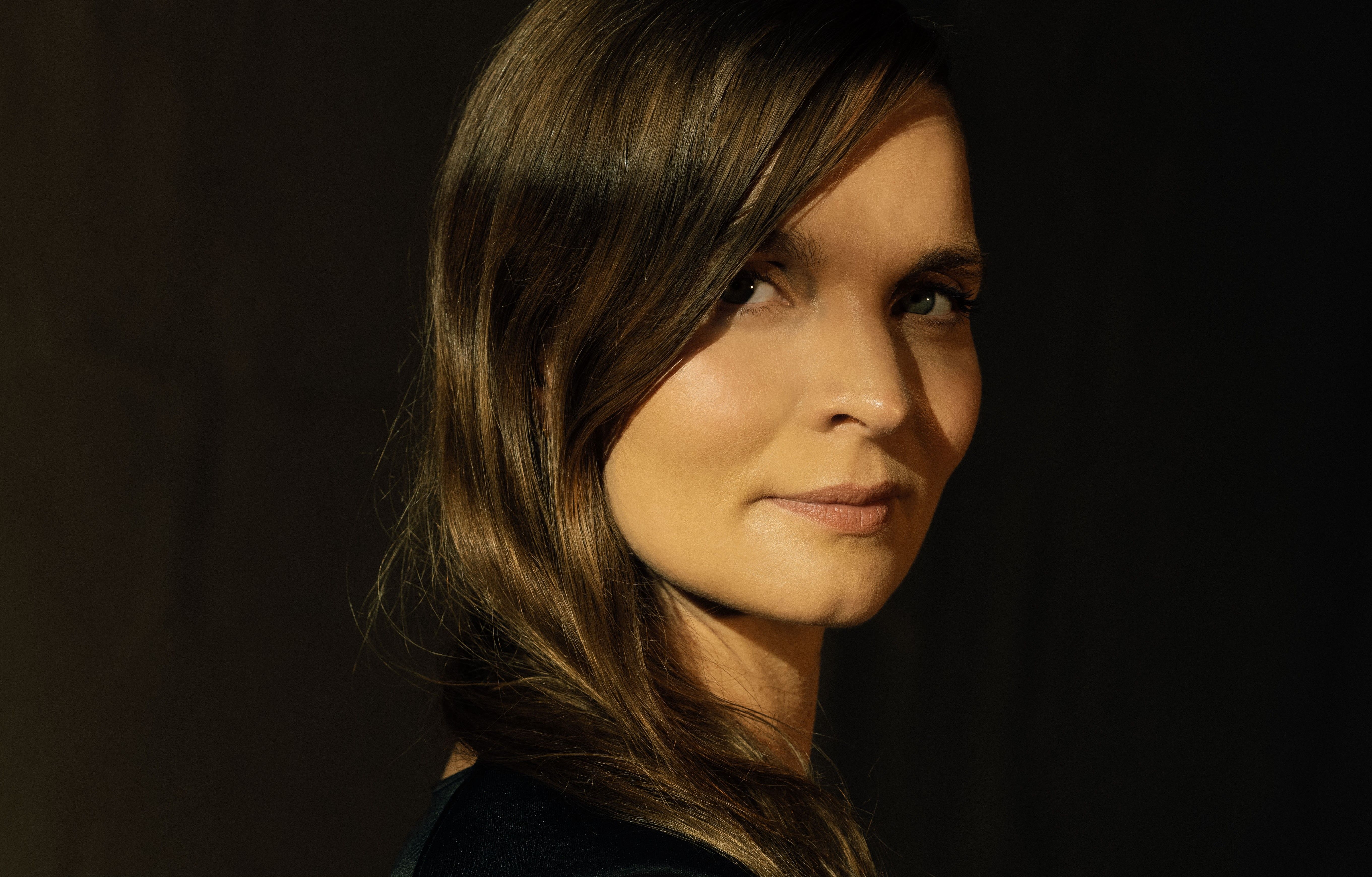 You are the first person from Iceland to win an Oscar, and I'm just curious if you have paid for a drink in Iceland since.
GUĐNADÓTTIR: [Laughs] That's a good question. Well, I stopped drinking, funnily enough, a couple of years before the Oscars, so I was sober during the Oscars and have been ever since. So, no, I have not paid for my own drink because I haven't been drinking.
I'm sure it's a really big deal.
GUĐNADÓTTIR: No, it's wonderful in Iceland because we're such a tiny culture. We're such a tiny population. Of course, when someone has success outside of Iceland it's so beautiful. The whole country participates. I don't know if you remember when it started to go really well for the Icelandic football team, and they became the heroes of the world. In Iceland, they were called "our boys," you know, and the whole country just flocked behind our boys, and we had this big parade when they came back from this tournament. That's a little bit how I felt around that time of the Oscars. I felt like I became "our boys." [Laughs] The whole country was there with me; I became the child of the country. It was beautiful. It's a beautiful nation with a very strong sense of solidarity.
I've actually been to Iceland. I found that it was very beautiful. I would imagine over the last few years, as you become more well-known and more successful, more people are talking to you about, "Hey, would you like to do the music for my project?" How do you decide, "What's something that I want to work on," when you're being offered a few different things?
GUĐNADÓTTIR: Well, there are a few different things that are very important to me when I decide to join a project. That's, probably first and foremost, whether I like the people that are working on it or not. I think that's a very, very, very big factor for me because you spend a lot of time working on these films, and if you don't like the people involved, it can get pretty difficult.
I've heard.
GUĐNADÓTTIR: Yes, exactly. It can be complicated. So that's probably the first factor. The second factor is, of course, whether I have the time or not because I'm also someone who, you know, I really like to take my time to work on a project, and I normally don't take anything on unless I know that I can really dive deep into it. I don't have a team of people that I work with, so I don't have this factory setting. I have a couple of people that are very close to me—my husband and my best friend and my little brother—who sometimes help me with conforms or mixing or production work, but the writing I really prefer just to do by myself in a room with no disturbance, and to really just live inside the project that I'm working on. So, the time factor is a very big one.
Then, of course, it's a question of whether or not I feel like I can bring anything of value or interest to the story or the project because I need to feel that my contribution is bringing something interesting or elevating to the project. Even if there are many projects that come my way that would be great to do or exciting to do, if I feel like it's not within my range to do it or if it's not within my scope of interest, or if I feel like it's gonna be too narrow-minded for me…I like to have a certain amount of freedom and space to explore within the project. All of these factors come into play, so I end up not doing very many projects. [Laughs]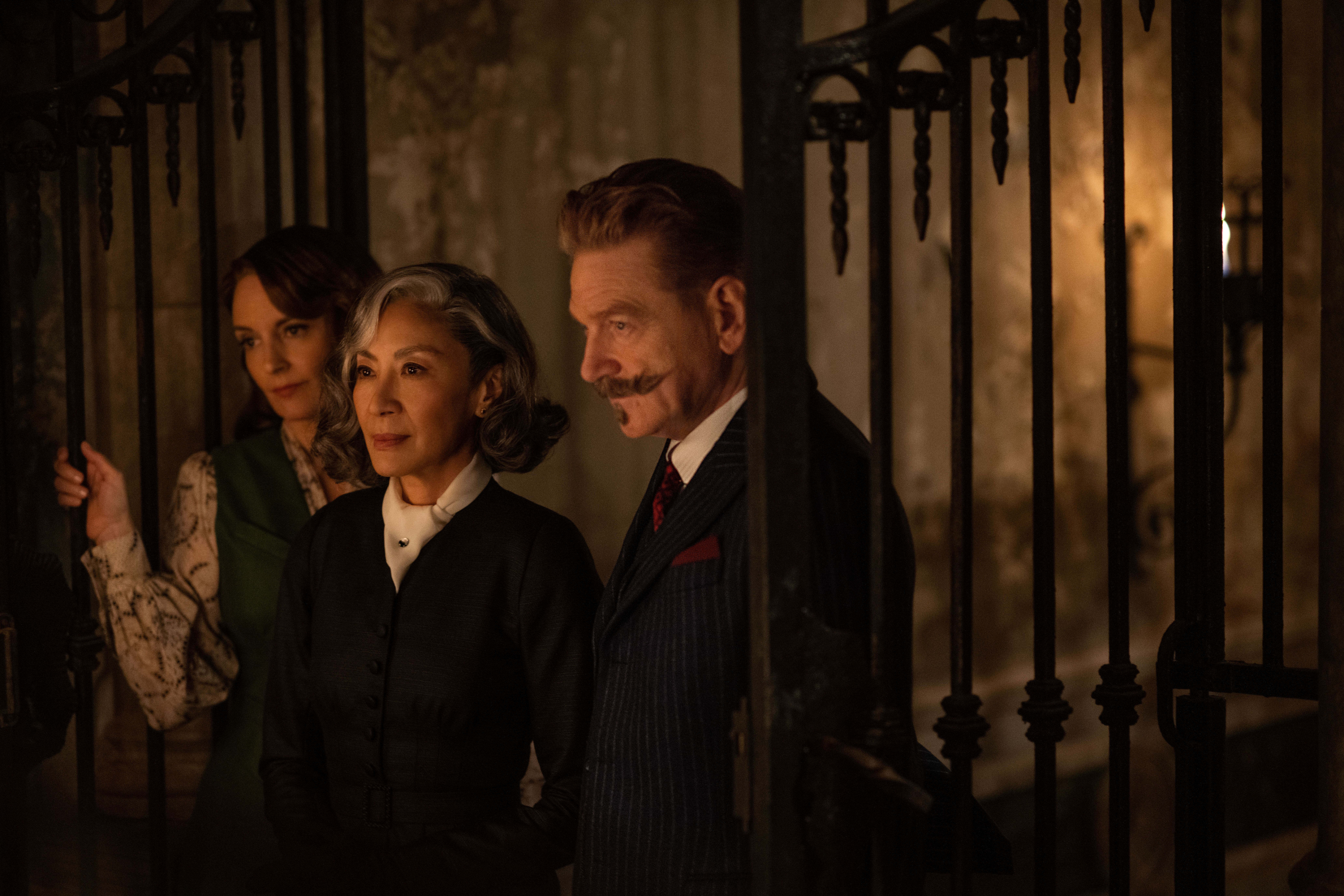 Talk a little bit about some of the unique challenges that you faced for A Haunting in Venice.
GUĐNADÓTTIR: I didn't really find it challenging at all. I found it mostly just really, really fun to work into because I really grew up with Agatha Christie. I grew up reading her books and Sherlock Holmes and Nancy Drew. I really was raised on detective novels, so I already had a very strong idea about what I feel like this genre should sound like. It was just a great place for me to explore whether these ideas that I had, like these tempos that I was feeling when I was reading these novels, whether they were actually applicable to an actual project or not. So it was really fun for me to be able to work into this genre and with an Agatha Christie story. That was kind of both the pro and the con because I already set a very strong framework for me to work into.
But the great thing was also that Ken [Branagh] had such a strong idea about what he wanted to do for the film and what he wanted it to sound like. He wanted it to be very different from the other films and he wanted it to be very dark and atonal and much more confined, the sound. He wanted like a chamber piece rather than a sweeping orchestral score. So we had all these really great guidelines to work into, and he really stuck with them throughout the whole process of making the film. So I was able to write a lot of the music very early on in the process, just as they were finishing their shooting. I wrote a lot of the key pieces of music that they then implemented into the edit as they were starting to assemble the film together. So, that's a beautiful way of working, I think, where the music and the film really grow together organically, and you can have an actual dialogue between the different art forms of the film – the editing and the acting and the music. Everything comes together.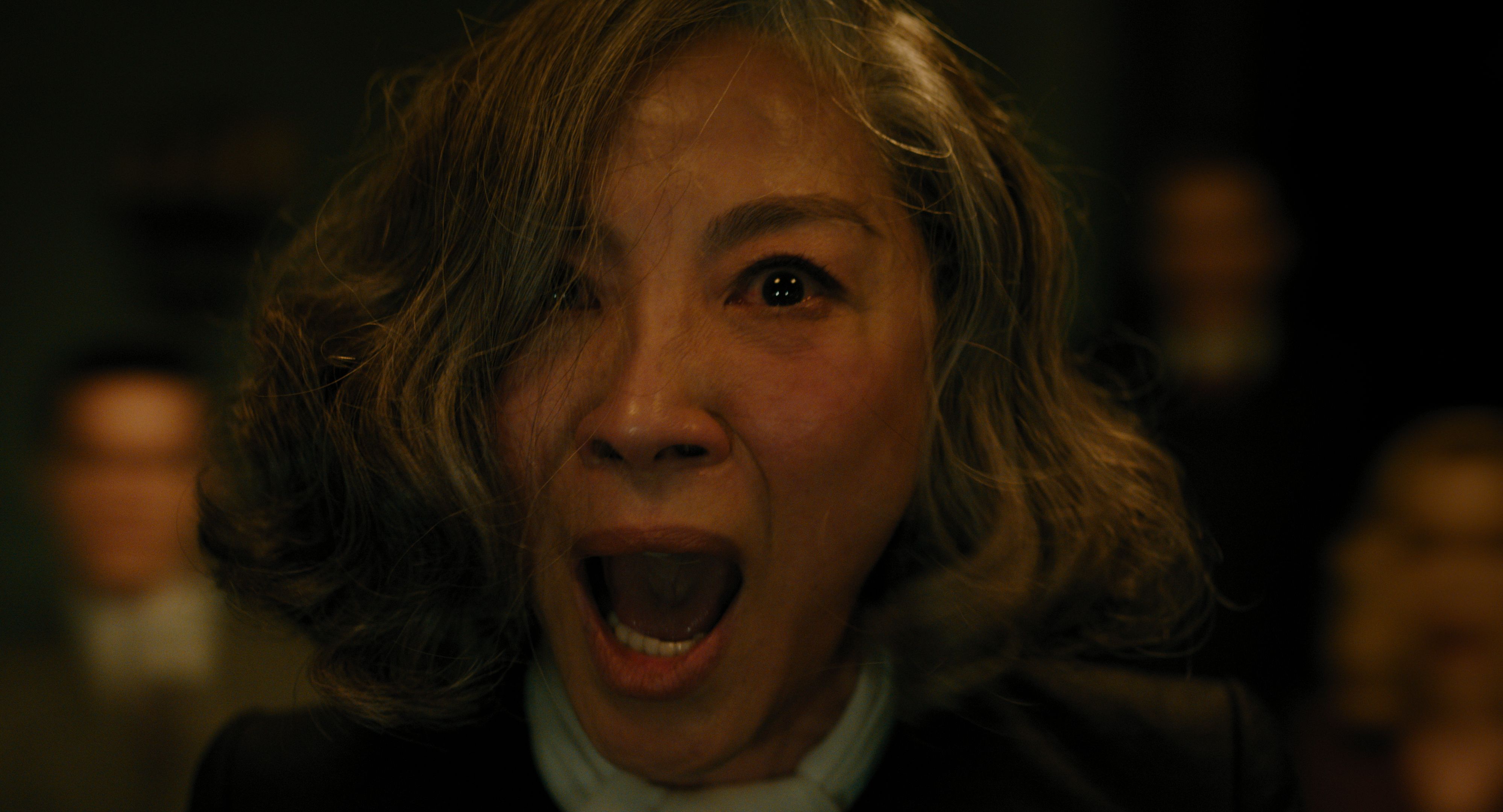 It's so interesting because I've spoken to some composers who will write so much of the music before they've seen any footage and then others who don't want to write anything until they've seen the visuals, and there's no right answer. It's just how people like to work.
GUĐNADÓTTIR: Yeah, exactly. It's really just a personal preference. I totally understand both ways, but I think for me, I think from when you read the script you already have such a strong feeling of how you experience the tempo of the story. I think the more of that initial sense of the story that you feel, the more you can bring that into the fold early on, the deeper dialogue you can have between the different elements of the film, I think, because then the edit starts to respond. Like the acting in Joker, for example. The acting is really responding to the music, you know? He's literally dancing to this, he's being led by the music and dances to the music. It's the same way with this film, the edit is really following the pacing of the music. In that sense, all the elements can grow together very organically, I feel, in my opinion, in the way that I work.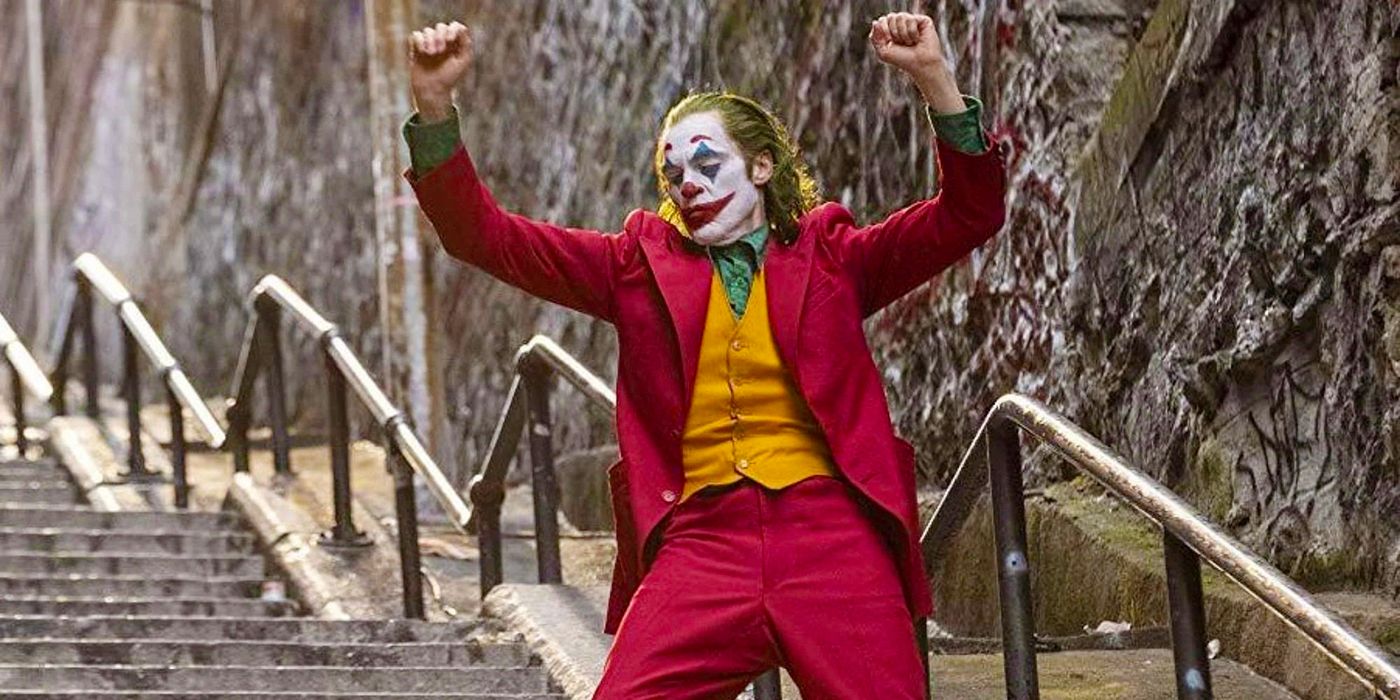 For something like A Haunting in Venice, how long is your process? Are you on the film for three months, six months? Is that the thing that you're solely working on? How long does it typically take you to work on something?
GUĐNADÓTTIR: That really just depends on when I come into the project, of course, to begin with. So, that can vary. If I start before the shooting, or if I start after. Normally, I would start before the film is shot, so I will normally have music that they can listen to on set. In this sense, I started working on the film as they were already shooting, so they were listening to my music, my records, on the set. But it wasn't until they started editing that they actually had original music for the film. So, this project was a little bit on the shorter side of what I normally would do. I started working on this film in December, and we finished in August, so it's about seven months. But it can be all up to, like, three years sometimes from start to finish, but I start really early, so it just depends on the project.
A Haunting in Venice is now playing in theaters.
on bbc news
on hindi news
on the news today
on channel 7 news
ôrf news
campo grande news ônibus
ôpera news
campo grande news greve de ônibus
l1 news horário dos ônibus
l1 news ônibus
lago azul news ônibus
news österreich
news österreich heute
news österreich aktuell
news öffentlicher dienst
news österreich corona
news öl
news österreich orf
news ö3
news österreich heute aktuell
news österreich sport
ö24 news
ölpreis news
öbb news
ösv news
österreich news krone
övp news
özil news
öffentlicher dienst news 2023
österreich promi news