Summary
Animated movies for adults challenge the misconception that cartoons are only for children, delivering mature and deep stories that can only be told in animated form.
These films showcase the beauty and brilliance of animation, utilizing techniques like stop-motion and 2D art to create stunning visual experiences that rival and exceed CGI.
From heartfelt stories with a unique twist, like "I Lost My Body" and "Wolfwalkers," to dark and thought-provoking adaptations, like "The Wind Rises" and "Guillermo Del Toro's Pinocchio," these animated movies for adults offer engaging and captivating narratives for a more mature audience.
The best animated movies for adults prove there is no reason to view the medium as just for children. Since the early days of cinema, animation has been a big draw, especially for families — with Disney's animated projects (as well as their various competitors) bringing wondrous fairy tales to life even before the very first color film. While the best animated movies often appealed to all ages, with parents enjoying the thrilling stories as much as their children, there's often been a misconception that cartoons were only made for younger audiences.
Luckily, as with animated adult comedies on television, like South Park and The Simpsons, there were films fighting back against those perceptions and delivering brilliant animated movies that were more tailored to an adult audience. While this sometimes did mean that they included the violence and sexuality seen in live-action R-rated movies, it also meant there were deeper and more mature stories that might not appeal to kids, but could take adult audiences on a journey that could only be told in animated form. As more animated movies for adults have arrived with ever-increasing budgets over the years the best cartoons that aren't for kids include some classic films.
Related: The 15 Best Animated Movies Of All-Time
25
I Lost My Body (2019)
An Oscar-Nominated French Film About A Severed Hand Trying To Find Its Missing Body
The French animated movie I Lost My Body takes a unique story and delivers a strangely beautiful movie with it. It centers around a severed hand that escapes from a laboratory and makes its way across Paris, attempting to reunite with the rest of its body. The premise might suggest a more macabre movie, but I Lost My Body is a surprisingly heartfelt story with a journey that leads to a satisfying conclusion. The movie earned one of the first prizes ever given to an animated movie at the Cannes Film Festival and went on to earn countless Best Animated Film awards while also receiving an Oscar nomination.
I Lost My Body is currently available to stream on Netflix.
24
Mad God (2021)
A Trip To Stop-Motion Hell From An Oscar-Winning Visual Effects Producer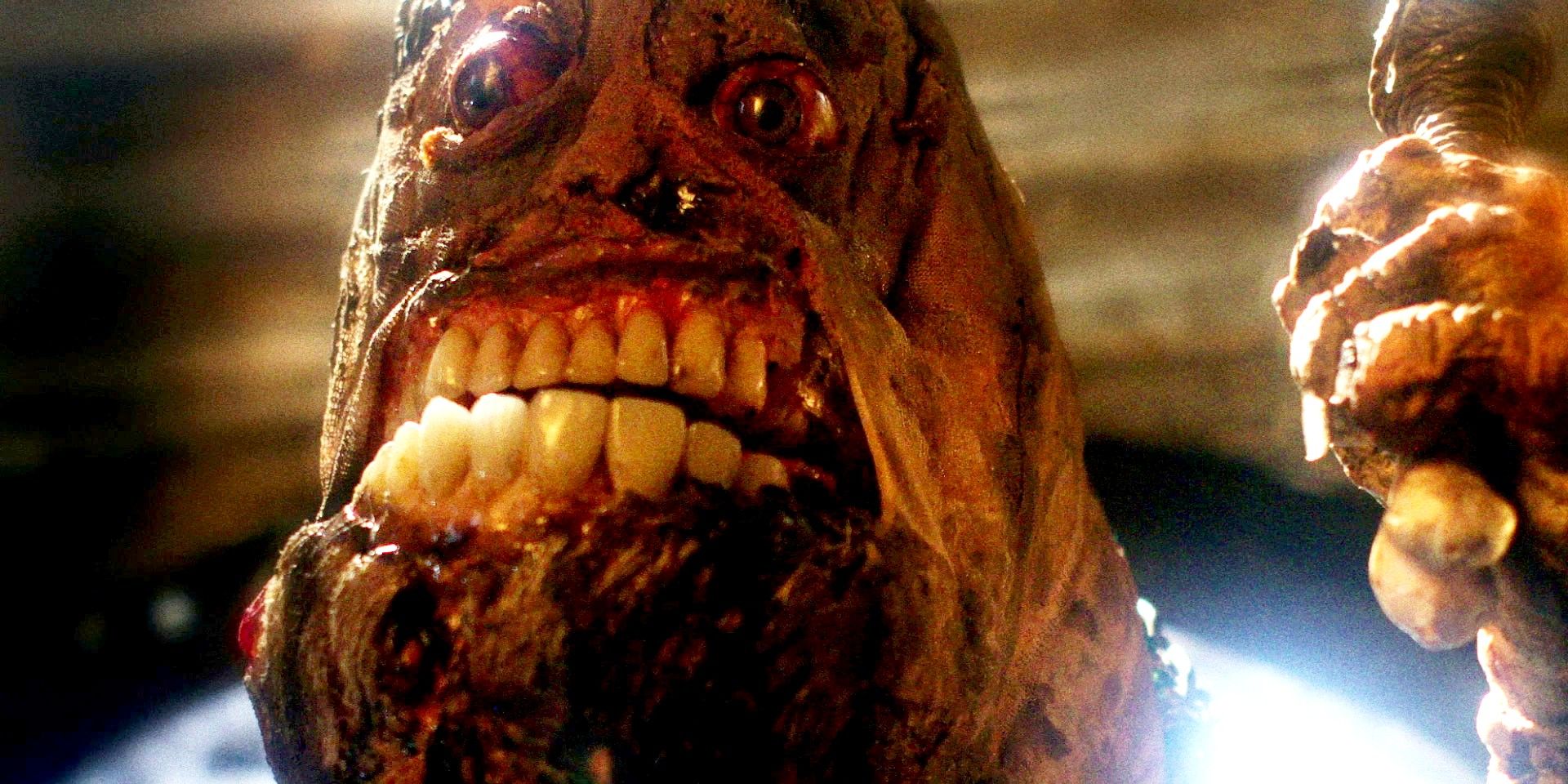 The best stop-motion animated movies showcase the beauty and brilliance of the medium, with Mad God being one of the most ambitious examples. While stop-motion movies can certainly be more aimed at kids, Mad God is decidedly not. The story follows an assassin who ventures into a hellish underworld of tortured souls and grotesque creatures. This animated movie for adults started life as a Kickstarter project from Oscar-winning visual effects producer Phil Tippet which was 30 years in the making. The result is a stunning visual experience that showcases how stop-motion can deliver unbelievable scenarios that compete and exceed CGI.
Mad God is available to stream on Shudder.
23
Wolfwalkers (2020)
A Multi-Award Nominated Irish Fantasy Tale With A Truly Unique Art Style
Animated fantasy movies may feel as though they are tailor-made for a younger audience, but the Irish animated studio Cartoon Saloon has excelled at making magical animated adventures that appeal to older audiences perhaps more than younger. Wolfwalkers follows Robyn (Honor Kneafsey), a young girl whose father has been tasked with hunting a local wolf. However, she soon befriends a magical young girl with the ability to transform into a wolf at night. It is a beautifully animated movie with stunning 2D art that feels both like a throwback and totally original. It received nominations for Best Animated Feature Film at the Academy Awards, Golden Globe Awards and BAFTA Awards.
Release Date

November 13, 2020

Director

Tomm Moore, Ross Stewart

Cast

Tommy Tiernan, Eva Whittaker, Simon McBurney, John Morton, Honor Kneafsey, Maria Doyle Kennedy, Jon Kenny, Sean Bean

Runtime

103 minutes
Wolfwalkers is available to stream on Apple TV+
22
The Wind Rises (2013)
Hayao Miyazaki's Biography Of A Famed Japanese Aviation Engineer
While Studio Ghibli uses its stunning animation to tell fantastical stories at times, it also uses it to tell much more grounded and human stories. Historical drama The Wind Rises is a fictionalized biographical film of Jiro Horikoshi, a Japanese designer responsible for precursors to the planes used to bomb Pearl Harbor. Initially meant to be Hayao Miyazaki's final film, it is another showcase of his incredible talents as a filmmaker as well as a complex look at a historical figure. It was nominated for several awards, including Best Animated Feature at the Oscars and Best Foreign Language Film at the Golden Globes.
The Wind Rises is available to stream on Max.
21
Guillermo Del Toro's (2022)
A Legendary Horror Director's Dark Take On A Classic Fairy Tale
There have been several versions of Pinocchio over the years, but Oscar-winning filmmaker Guillermo del Toro managed to find a new and worthwhile approach to the familiar story. While it follows the same basic premise of the wooden boy that comes to life, there is an interesting element of Geppetto rejecting Pinocchio as a mistake. The setting in Fascist Italy also adds to the intriguing new take, and this version of Pinocchio is one of the best animated movies for adults, even if it's relatively free of R-rated elements. It is a funny, heartbreaking, and visually marvelous tale of mortality while also earning del Toro another Oscar for Best Animated Feature.
Guillermo Del Toro's Pinocchio is currently available to stream on Netflix.
20
Beavis And Butt-Head Do America (1996)
Mike Judge's Beavis And Butthead's Feature-Length Debut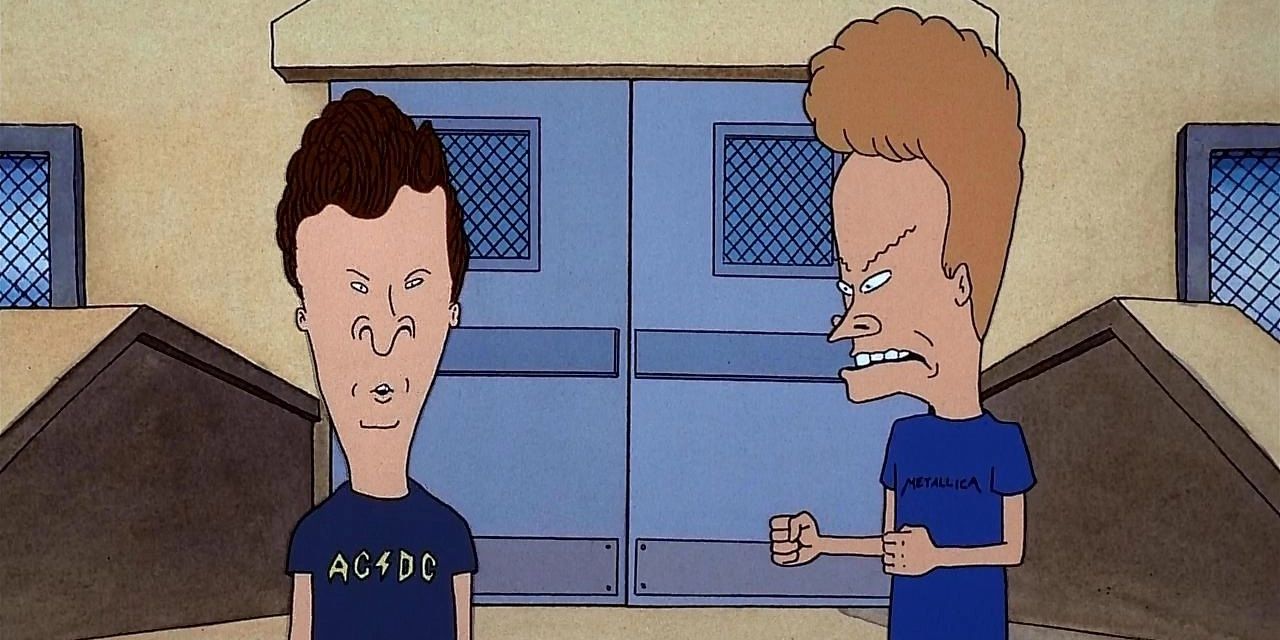 Mike Judge brought his Beavis and Butt-head characters to the big screen in Beavis and Butt-Head Do America. Instead of sitting around and watching TV like on the MTV series, the duo hits the road in their big-screen debut, albeit in order to track down their stolen TV. Judge's work on Beavis and Butt-Head was an early pioneer in adult-oriented animation on television, and he was one of the first to bring that style from the small screen to the big screen. Undoubtedly one of the most influential animated movies for adults, Beavis and Butt-Head Do America lives on through memes.
Beavis And Butt-Head Do America is currently available to stream on Paramount+
19
The Lord Of The Rings (1978)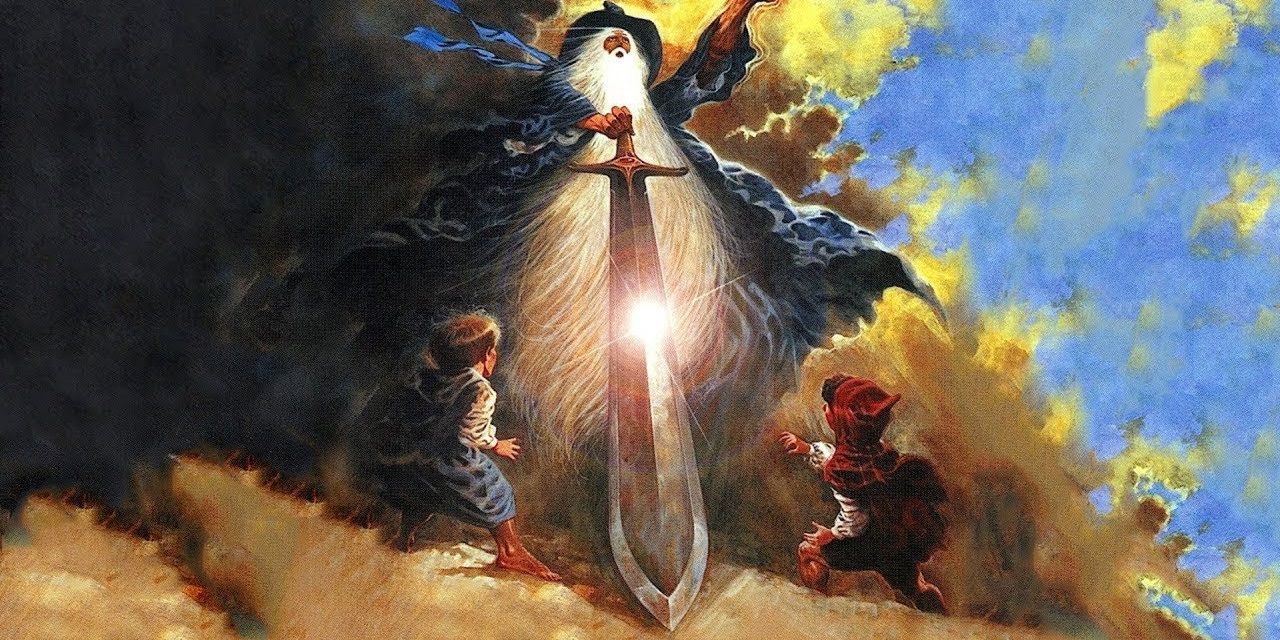 Ralph Bakshi set out to animate The Lord of the Rings trilogy across two movies. However, due to problems behind the scenes, Bakshi only ever managed to make the first one, covering The Fellowship of the Ring and the first half of The Two Towers. Still, Bakshi's adaptation has achieved cult status as undeniably a different take on the material. Peter Jackson acknowledged its influence on his own adaptation of Tolkien's work a couple of decades later, and these can even be observed in some of the best scenes from Jackson's Lord of the Rings trilogy.
The 1978 Lord of the Rings cartoon is available to rent and purchase on multiple platforms.
18
Ghost In The Shell (1995)
The Anime Classic That Helped Birth The Matrix Franchise
Mamoru Oshii's original Ghost in the Shell movie from 1995 remains a timeless classic of the cyberpunk genre. Apart from touching on challenging themes surrounding transhumanism and institutional politics, Ghost in the Shell is an example of how combining traditional cel animation and computer graphics was already perfected back in the '90s. The movie's influence on The Matrix franchise was so strong that the Wachowskis apparently pitched the project to studios by screening Ghost in the Shell and telling executives they wanted to basically just do that but in live-action.
Ghost in the Shell is available to stream on Amazon Prime Video.
RELATED: Best Order To Watch Ghost In The Shell Movies & TV Shows
17
Mary And Max (2009)
A Stop-Motion Exploration Into Isolation And Companionship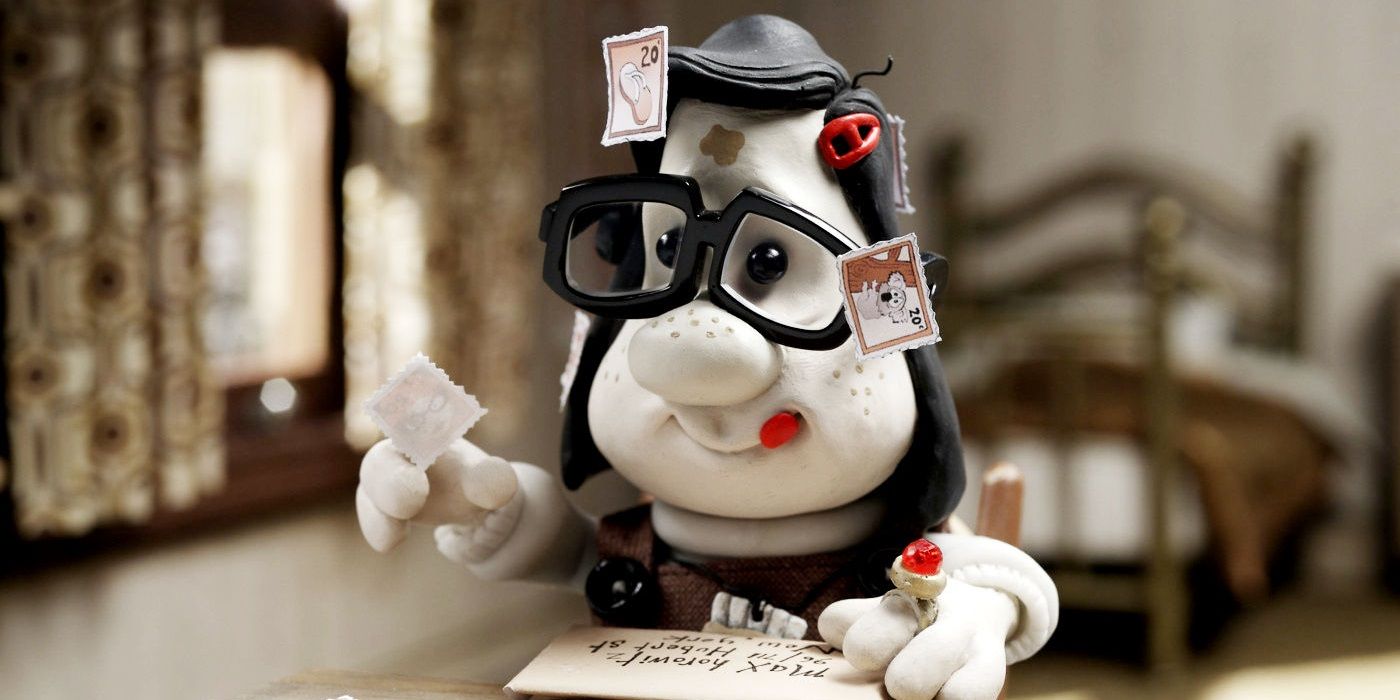 Inspired by his relationship with his own pen pal in New York, writer-director Adam Elliot made Mary and Max, a stop-motion animated dramedy about an isolated Australian girl and the overweight American with whom she exchanges letters. The movie's use of colors to represent its characters, from Max's dreary noir-tinged palette to Mary's warm sepia tones, is exemplary, while the story itself is a heartfelt testament to the virtues of human interaction in all its forms. Mary and Max is extremely effective at juxtaposing its child-friendly animation style with deeply adult themes.
Mary and Max is available to stream on AMC+
16
Grave Of The Fireflies (1989)
Studio Ghibli's Heartwrenching World War II Tale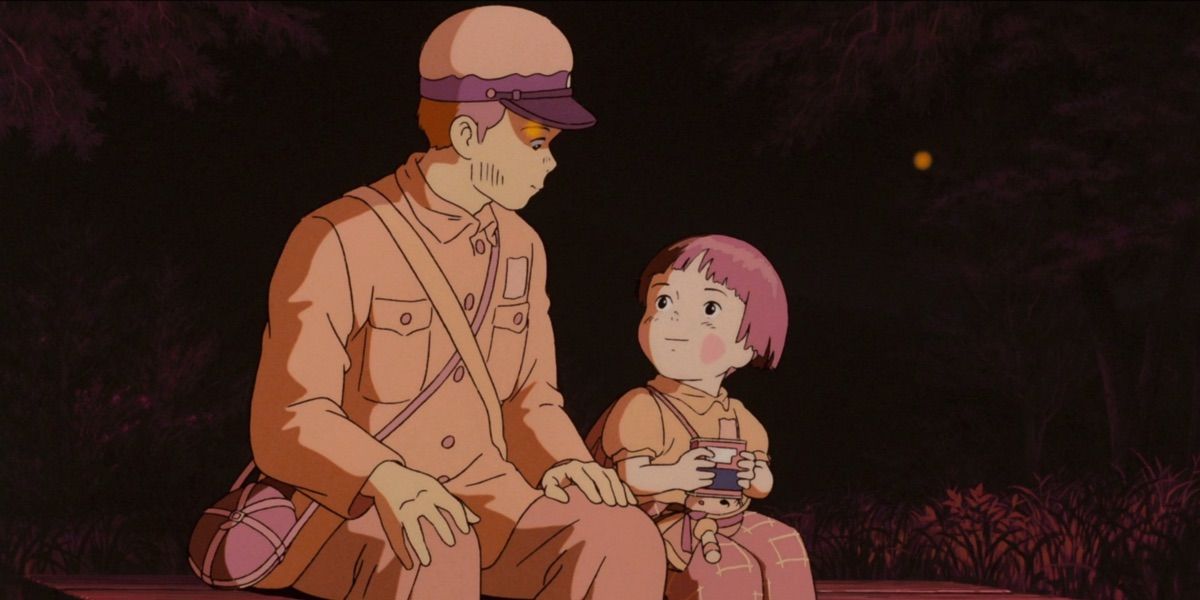 Grave of the Fireflies centers on a pair of siblings as they seek to survive the end of World War II in the city of Kobe, Japan. In the first few moments of the film, it is revealed that both have passed away, and the rest of the movie is a flashback about their journey. This, however, does nothing to cushion the blow of the crux of this truly tragic movie. It should be noted that Grave of the Fireflies is a highly emotional experience that not all viewers are prepared for. However, its valuable lessons about humanity make it a must-see.
Grave of the Fireflies is available to rent on Apple TV
15
Fantastic Planet (1973)
A Psychedelic High-Concept Apocalypse From The 1970s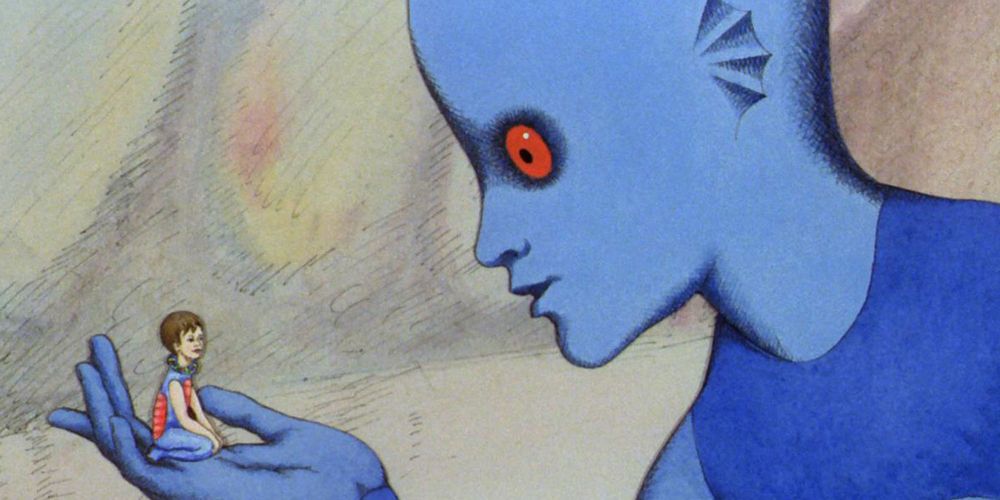 On the planet of Ygam, humans are minuscule in comparison to the Traags from this world. Humans are considered to be animals and are thus kept as pets and even hunted. A young Traag adopts a human child after the human's mother is killed by Traag children. This starts a series of events that show the world in a much larger scope. Animated in the '70s' signature psychedelic visual style, Fantastic Planet reveals the sheer depth that can be explored through psychedelic cartoons and high-concept sci-fi elements. To this day, Fantastic Planet is largely lauded for offering a new spin on the apocalypse.
Fantastic Planet is available to stream on Max.
14
Fritz The Cat (1972)
The Notorious X-Rated Satire That Helped Spawn South Park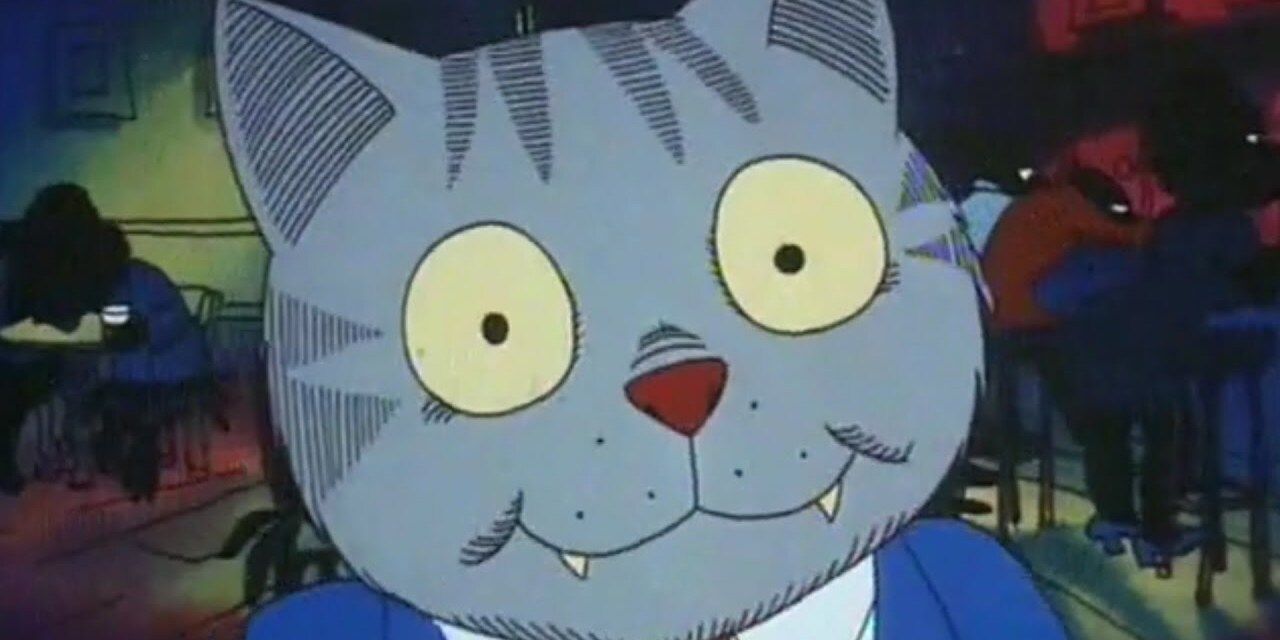 In addition to adapting half of The Lord of the Rings saga, Ralph Bakshi helmed the X-rated animated satire Fritz the Cat. While its comic sensibility doesn't hold up particularly well today, the revolutions made by Fritz the Cat can't be understated. Where Fantastic Planet inadvertently gave rise to psychedelic animation, Fritz the Cat was the first true cornerstone for comedic adult cartoons, cementing its reputation as one of the most explicitly adult animated movies. If it hadn't been for Fritz the Cat pushing adult content and mature themes through an animated prism in the early '70s, giants like South Park, Rick and Morty, and The Simpsons might not be where they are today.
13
Jay & Silent Bob's Super Groovy Cartoon Movie! (2013)
The Animated Debut Of Kevin Smith's Jay & Silent Bob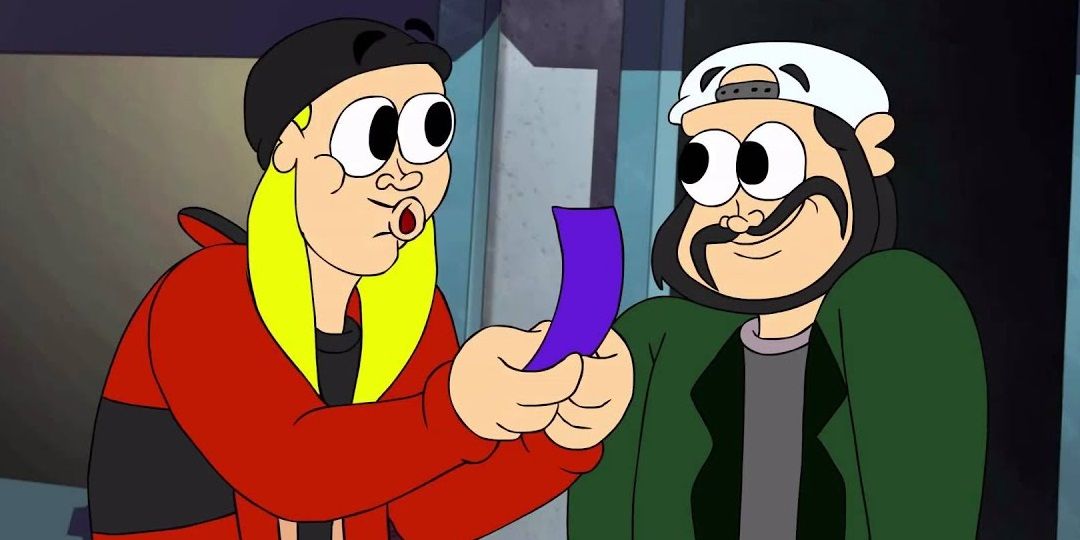 It's always a joy to watch when Jason Mewes and Kevin Smith get together for another appearance as Jay and Silent Bob. Jay & Silent Bob's Super Groovy Cartoon Movie! adapts Smith's Bluntman and Chronic comic books for the screen. The animation style is simplistic, but the crude comedy in Smith's script is perfect for these characters – not unlike the entire premise of South Park. The movie has a ton of great moments, including a post-credits stinger in which a cameoing Stan Lee recruits the titular duo onto the Avengers. For sheer comedic value, Jay & Silent Bob's Super Groovy Cartoon Movie! it is a worthy continuation of this franchise.
Jay & Silent Bob's Super Groovy Cartoon Movie! is available to rent on YouTube
12
The Breadwinner (2017)
An Unflinching Look At The Rule Of The Taliban From A Child's Eyes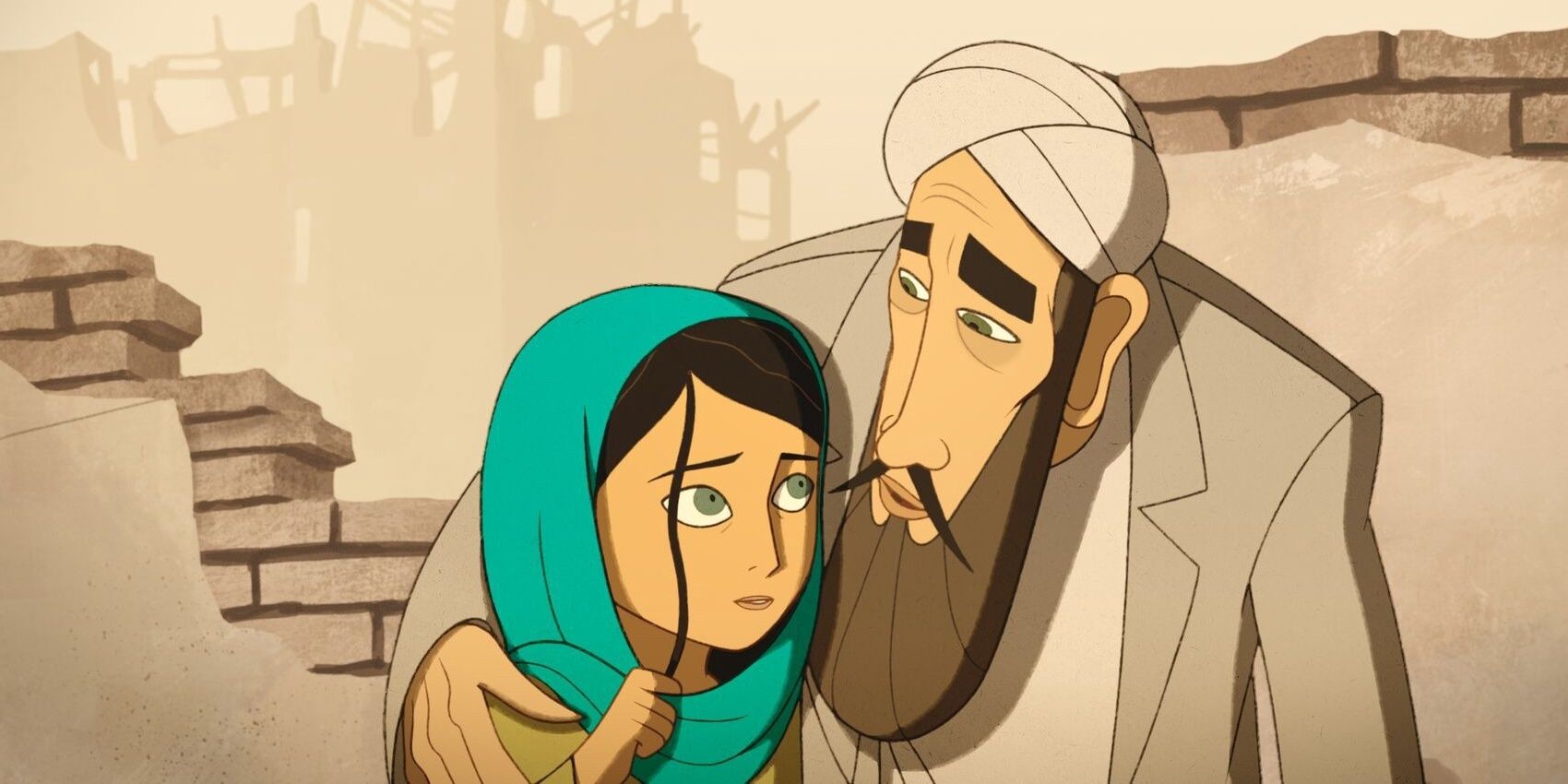 Set in 2001 during the Taliban's control over most of Afghanistan, the Oscar-nominated The Breadwinner centers around eleven-year-old Parvana. After her father is unjustly imprisoned, Parvana must provide for her family. She dresses as a boy to get around Taliban laws and plans to rescue her father. The film is beautifully animated and is a heartfelt and inspiring story of a child's determination to help her family amid their war-torn surroundings. Rated PG-13, The Breadwinner is sometimes considered a family film, but the events are ultimately more suited for mature audiences. For emotional depth The Breadwinner is near-unrivalled among the best animated movies for adults.
The Breadwinner is available to rent on Apple TV
11
The Animatrix (2003)
Set in the world of The Matrix trilogy, The Animatrix is an anthology movie that explores the events prior to when machines rose up against humanity. The Animatrix features nine short stories, and through seven different directors and animation styles, it unravels what viewers knew all along: humans have no one to blame for the machine revolt but ourselves. By enhancing the lore and history behind the live-action movies in ways that fully leveraged the various animation styles of its directors, The Animatrix builds the mythology in exciting ways.
The Animatrix is available to rent on Apple TV
RELATED: The Best Matrix Viewing Order (Including All 4 Movies & Shorts)
10
Isle Of Dogs (2018)
Wes Anderson's Stop-Motion Take On Every Dog's Worst Nightmare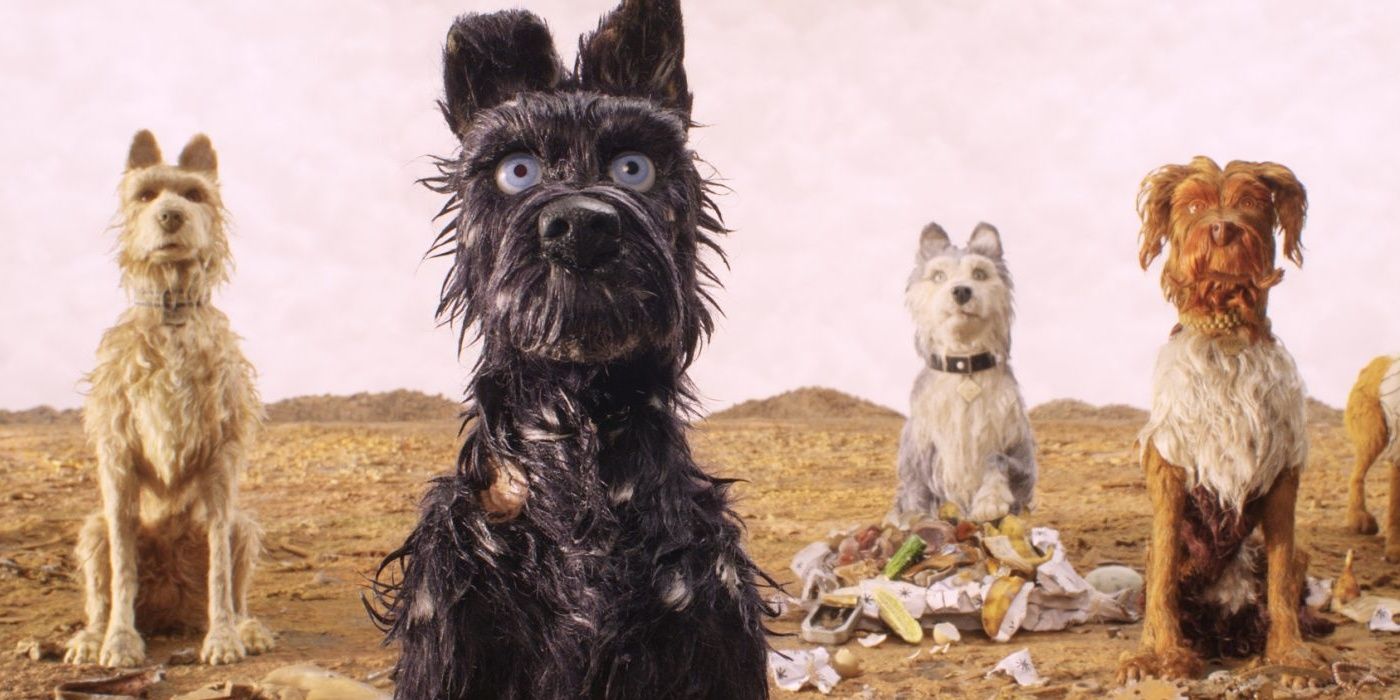 Despite the adorable dogs in its ensemble, Isle of Dogs is not a movie for kids. Its violence was tame enough to avoid an R rating, but it's still pretty disturbing. In fact, Isle of Dogs mixes the themes of trauma beautifully with Wes Anderson's signature quirky humor. After adapting Roald Dahl's Fantastic Mr. Fox as a stop-motion animated feature, Wes Anderson returned to the medium for the story of a near-future Japan in which canine flu leads to all dogs being banished to a trash-filled island. Moreover, while many adult animated movies and stop-motion films do not make a lot of money, Isle of Dogs is one of Wes Anderson's highest-grossing movies.
Release Date

March 23, 2018

Director

Wes Anderson

Cast

Bill Murray, Tilda Swinton, Kara Hayward, Liev Schreiber, Bob Balaban, Jeff Goldblum, Greta Gerwig, Yoko Ono, Bryan Cranston, Courtney B. Vance, Edward Norton, F. Murray Abraham, Scarlett Johansson, Frances McDormand, Harvey Keitel

Runtime

102minutes
Isle of Dogs is available to stream on Disney+
9
Sausage Party (2016)
Seth Rogen And Evan Goldberg's Belief-Defying R-Rated Movie About Talking Food
In a shockingly crude parody of the worlds conjured up by Pixar, Sausage Party is set in a world where food products are sentient. They dream of making it to "the Great Beyond," until they discover that they'll be eaten. Superbad's Seth Rogen and Evan Goldberg brought their R-rated sensibility to a seemingly lighthearted animated romp that includes drugs, suicide, and an extended orgy sequence. Disney's go-to composer Alan Menken contributed to the soundtrack, while the voice cast of Sausage Party contains such A-list comedic talent as Jonah Hill, Kristen Wiig, Paul Rudd, and Danny McBride.
Sausage Party is available to stream on Netflix.
Related: How We Got to Sausage Party: A History of Adult Animation
8
Persepolis (2007)
Oscar-Nominated Graphic Novel Adaptation About The Iranian Revolution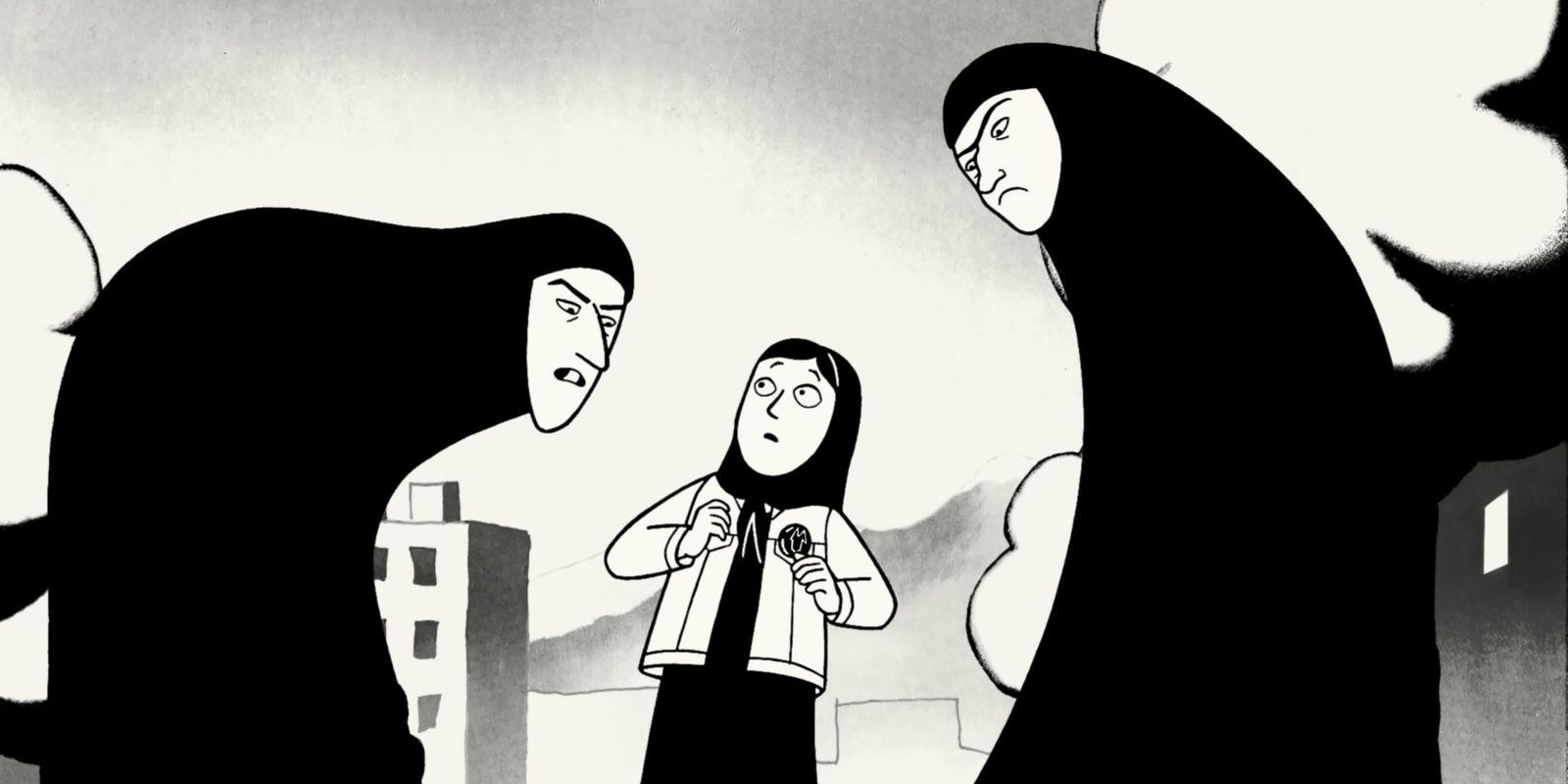 Marjane Satrapi adapted her own autobiographical comic book for the screen with her Oscar-nominated masterpiece Persepolis, a coming-of-age story about a girl growing up during the Iranian Revolution. It was heavily influenced by Satrapi's own experiences in West Asia. Although the story specifically speaks to Iranian experiences, it deals with universal themes and can be enjoyed by anybody with a heart. While Persepolis strangely remains an underrated gem, it's also one of the greatest period movies, ever. It also marks one of the few traditionally animated movies nominated for an Oscar since the Best Animated Feature was established.
Persepolis is available to rent on Apple TV.
7
Akira (1988)
The Dystopian Sci-Fi That Helped Introduce Anime To The West
Set in dystopian Neo-Tokyo, Akira is one of the defining works of cyberpunk cinema. When Tetsuo Shima acquires telekinetic abilities in a motorcycle crash, he uses those abilities to take on corruption in the city, eventually going after the oppressive political powers. The global success of Akira helped to popularize anime in the western world and remains a huge inspiration to live-action movies with the likes of Looper and Nope paying homage. Apart from laying the groundwork for contemporary cyberpunk itself, Akira's overarching themes, animation style, and even actual shots continue to influence sci-fi and fantasy to this day.
Akira is available to stream on Hulu.
RELATED: 10 Reasons Akira's Live-Action Movie Is So Hard To Make
6
It's Such A Beautiful Day (2012)
An Experimental Journey Into One Man's Memories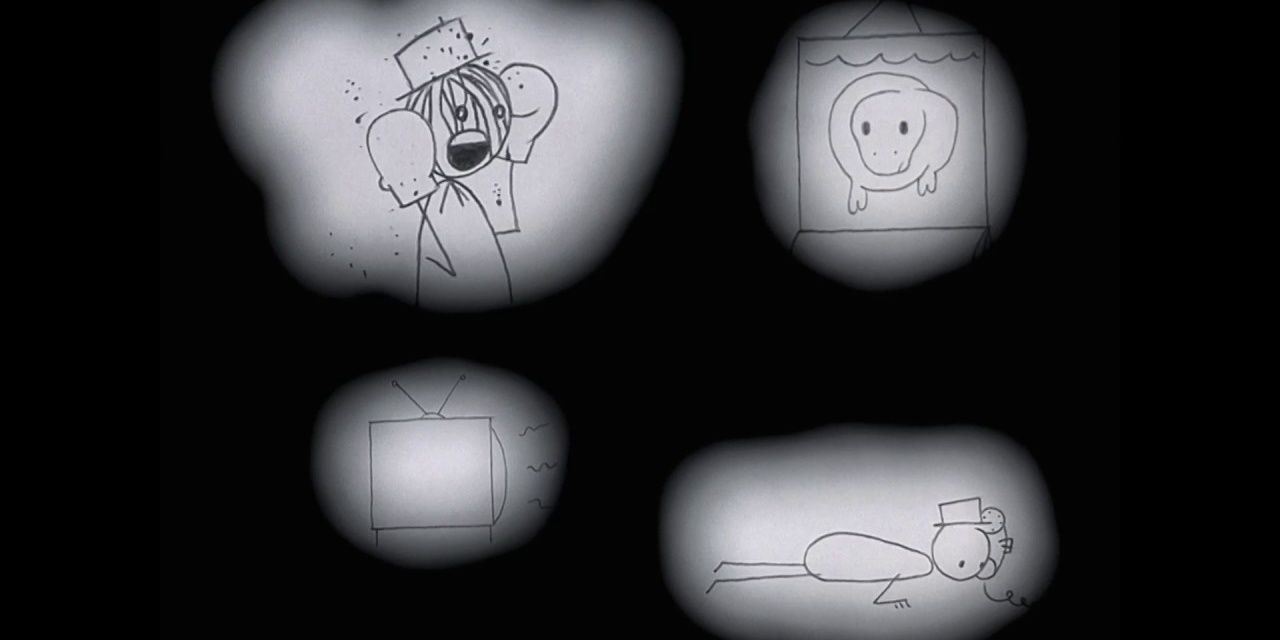 The plot of It's Such a Beautiful Day can be a bit difficult to understand at times, but this is not the point of the film. This experimental piece follows the main character and the memories of his life, all told in a fascinating artistic style. Upon first glance, viewers may look at the seemingly crude drawings and think little of them, but the animation style is incredibly unique and evokes a variety of feelings while watching it. It's Such a Beautiful Day is perfect for those looking for something they've never seen before in an adult animated movie.
It's Such A Beautiful Day is currently unavailable for streaming
on bbc news
on hindi news
on the news today
on channel 7 news
ôrf news
campo grande news ônibus
ôpera news
campo grande news greve de ônibus
l1 news horário dos ônibus
l1 news ônibus
lago azul news ônibus
news österreich
news österreich heute
news österreich aktuell
news öffentlicher dienst
news österreich corona
news öl
news österreich orf
news ö3
news österreich heute aktuell
news österreich sport
ö24 news
ölpreis news
öbb news
ösv news
österreich news krone
övp news
özil news
öffentlicher dienst news 2023
österreich promi news