Meryl Streep. That could well serve as the introduction, because she's one of the few actors or actresses out there that arguably doesn't need one. It's a widely held belief that she has been – and remains – one of the great movie stars of all time, and watching her act shows that she does indeed live up to the hype. Though not every movie she's been in (and she has been in many) has been great, she herself has never turned in a disappointing or uncommitted performance.
The commitment to the craft of acting that Streep displays first got her recognized in the late 1970s, and she's worked steadily in the decades that have followed. While Oscars aren't always everything, it is also worth highlighting her immense success at the Academy Awards, as she's one of the few actors to have three Oscars for acting, with 21 nominations in total – she has the most acting nominations in Oscar history. Some of her best roles and movies (Oscar-nominated or otherwise) are highlighted below, beginning with the very good and ending with her greatest.
25
'Into the Woods' (2014)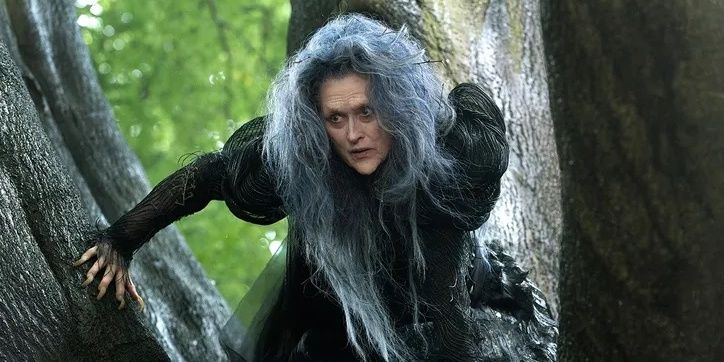 Of the notable movies Meryl Streep's been in, perhaps it's fair to call Into the Woods one of the more divisive ones. It was a film adaptation of an acclaimed stage musical of the same name, which debuted in 1987 and stood out for being a creative (and dark) blend of numerous Brothers Grimm fairy tales into one story.
RELATED: 10 of the Longest Movie Musicals of All Time, Ranked by Runtime
The movie lightens things up a little, and perhaps for some, this leads to some of the magic getting taken away, with the movie version perhaps striving more for mass appeal. Yet like with most movies she's in, Meryl Streep's performance here as a character known only as "The Witch" was well-received, and she got a (somewhat unexpected) Oscar nomination for the role.
24
'Julie & Julia' (2009)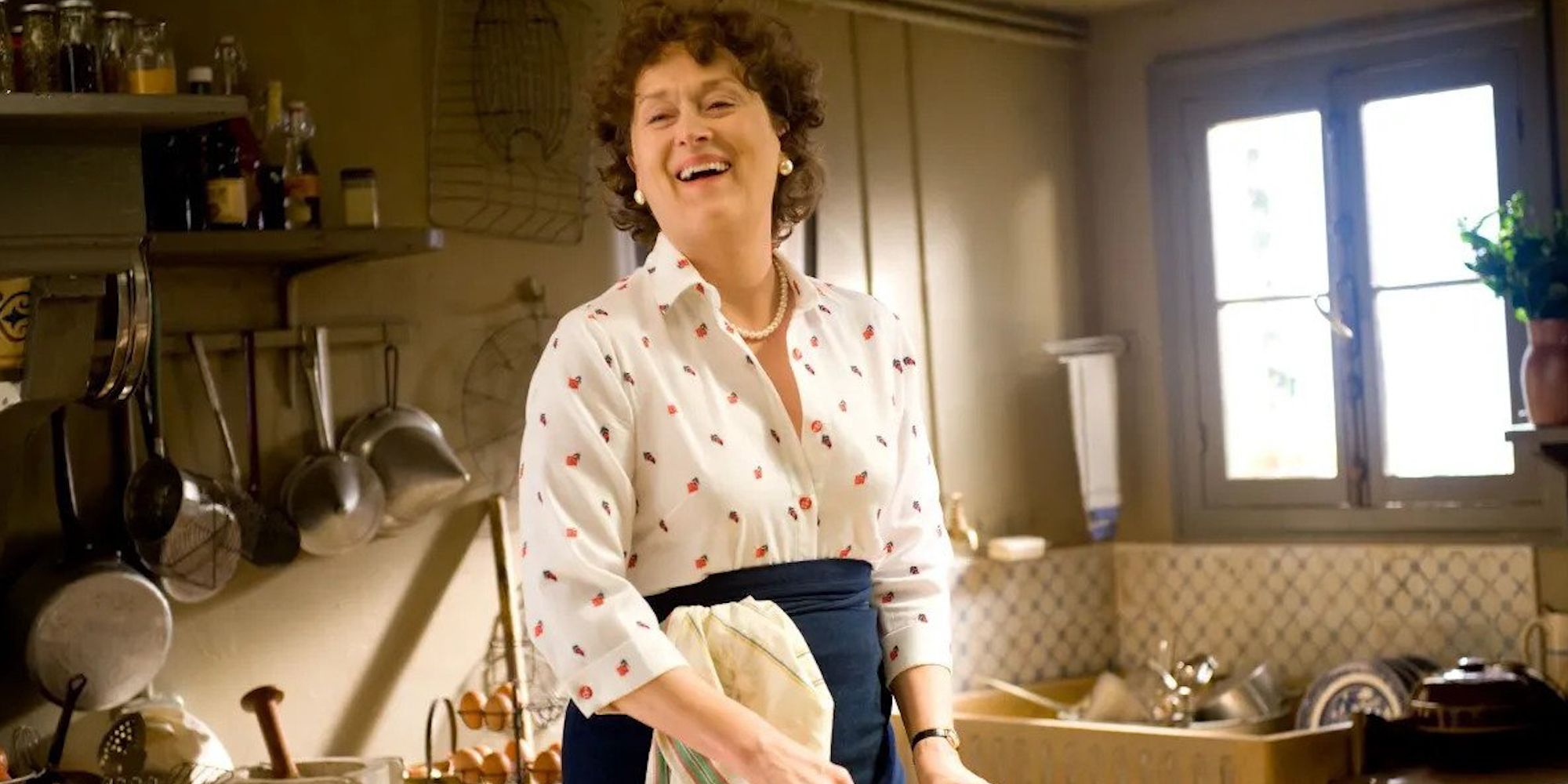 The second film in the ongoing Meryl Streep Julia Cinematic Universe (MSJCU) that began with 1977's Julia, 2009's Julie & Julia is a very different sort of film. This time, Meryl Streep gets to play the titular Julia; in this case, she's Julia Childs, the well-known and unique American chef and television personality.
Part of the film details her life, while other parts of the film focus on the life of Julie Powell (played by Amy Adams), who was an author/blogger inspired by the life of Childs. It's a breezy and largely enjoyable movie, with both Streep and Adams garnering praise for their performances (and the former scoring yet another Oscar nomination).
23
'Falling in Love' (1984)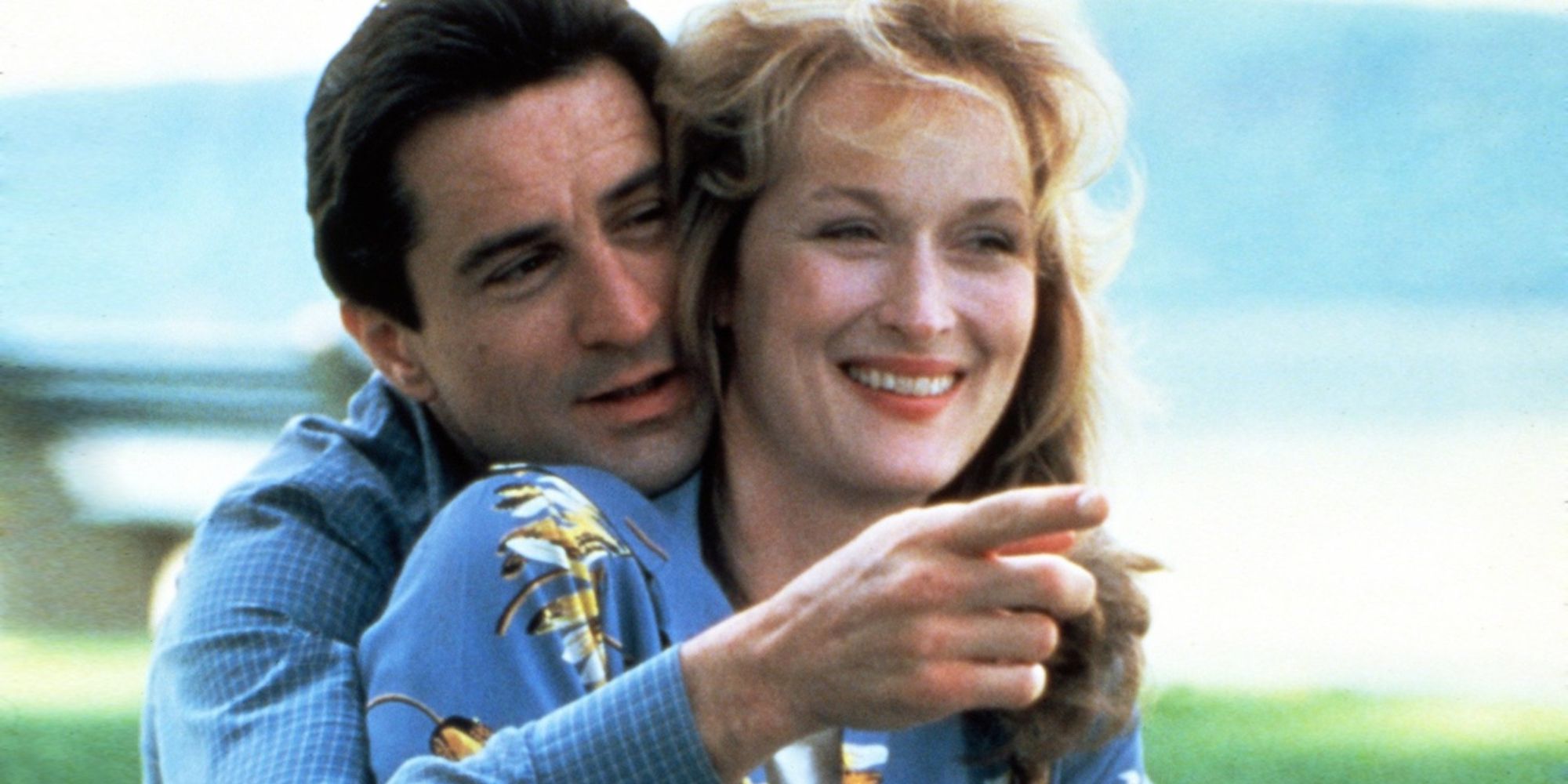 Falling in Love is a movie that features two actors well-known for playing heavily flawed characters in Martin Scorsese movies: Robert De Niro and Harvey Keitel. Yet as the title implies, Falling in Love isn't exactly a crime movie, and is indeed a romance film, albeit one that's fairly downbeat, all things considered, and far from a feel-good sort of romantic movie.
De Niro's character and Meryl Streep's character do, of course, fall in love, and the story becomes about whether they'll ever leave the lives they're already living and form an official partnership. It's worth watching for the performances, as both De Niro and Streep can do little wrong when it comes to acting, even if the writing and directorial aspects of Falling in Love aren't quite up to the same standard.
22
'The Post' (2017)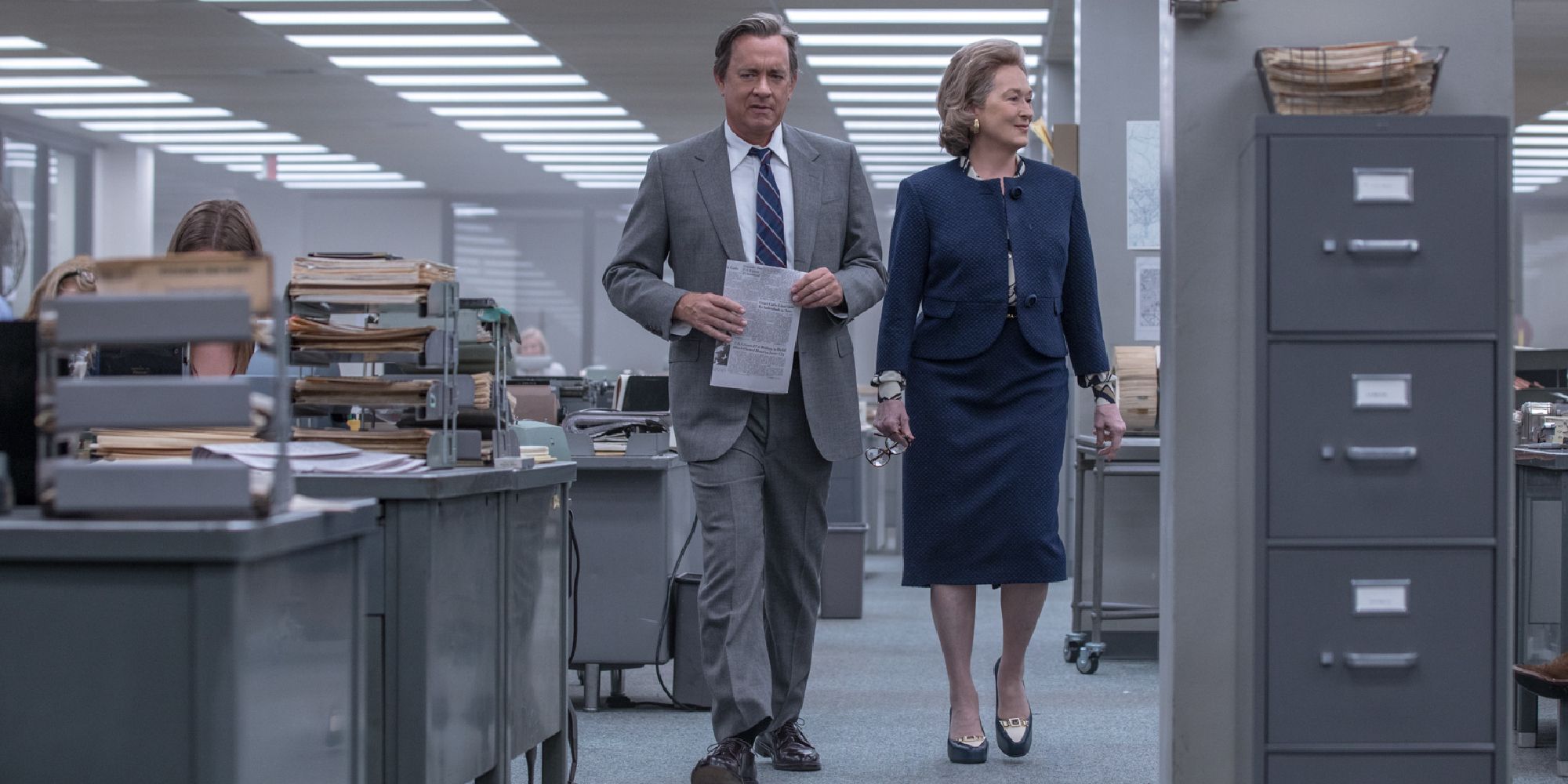 Taking a look at a fascinating historical story, The Post is a solid Steven Spielberg movie that can't quite itself as one of the director's best, though it's largely well-made. Narratively, it centers on journalists at The Washington Post working towards publishing the Pentagon Papers in 1971, which had a tremendous effect on bringing about the end of America's involvement in the Vietnam War.
RELATED: Every Steven Spielberg War Movie, Ranked From Worst to Best
It uses the backdrop of a war for the story, and could arguably be called a thriller, but it's mostly a restrained film that does involve a good deal of talking, and much of it in fairly ordinary-looking offices. Still, the dialogue and the acting talent on offer here keep it reasonably compelling, with Meryl Streep and Tom Hanks starring, and being supported by a large cast that also includes Sarah Paulson, Bob Odenkirk, and Bradley Whitford.
21
'Heartburn' (1986)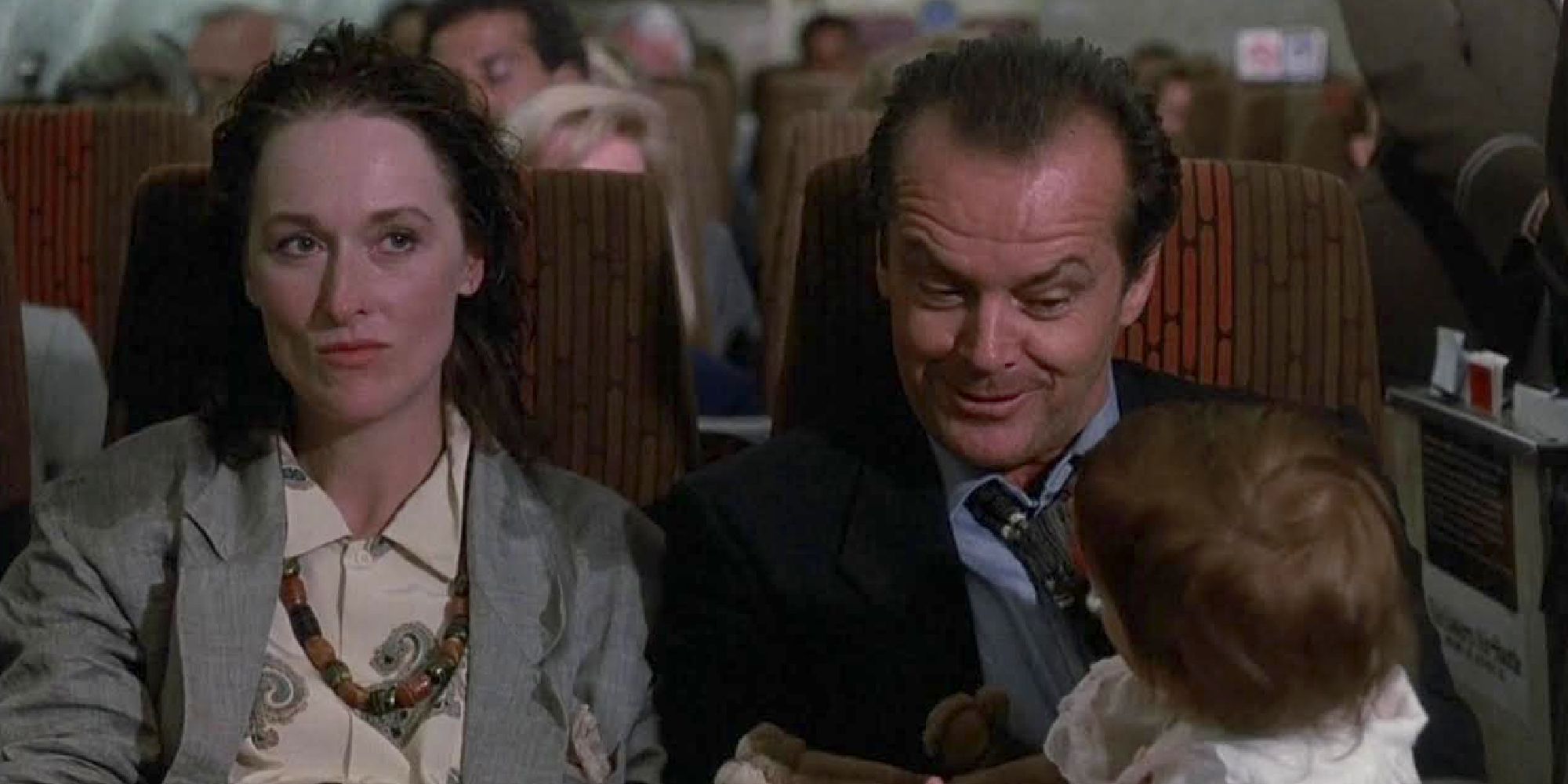 Meryl Streep and Jack Nicholson were two actors who often worked with filmmaker Mike Nichols, so perhaps it was inevitable for them to one day star in the same Nichols-directed movie. This occurred with 1986's Heartburn, which sees the two playing characters who fall in love and get hastily married, but then find inevitable problems arising.
It's not a happy film by any means, but as a dramedy of sorts, there's at least some comedic relief. Again, as can be said for many decent (if not quite great) movies featuring Meryl Streep, the movie might not be terribly memorable if it had starred someone else, but Streep – and Nicholson here, too – both do a great deal of the heavy lifting, and ultimately elevate Heartburn considerably.
20
'Don't Look Up' (2021)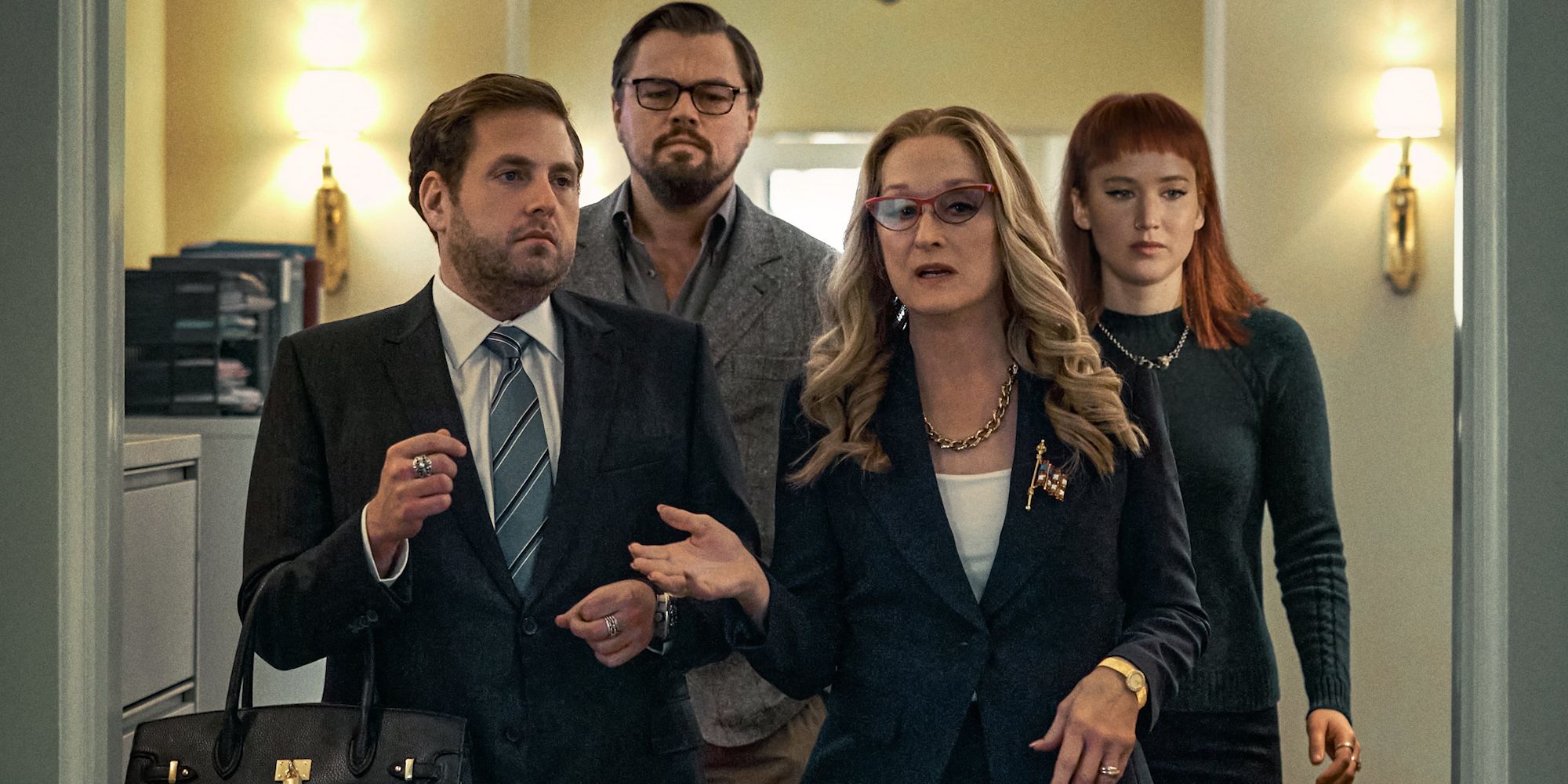 The furor has died down as time has passed (as it so often does), but 2021's Don't Look Up was very divisive when it first got released. It's a loud and aggressive movie, and isn't afraid to entirely lack subtlety when it comes to its stance on certain political and social issues, presenting a darkly comedic look at humanity's failure to unite and work together to combat a meteor approaching the Earth with potentially world-ending results.
RELATED: Best Movies Where the World Actually Ends
Even those who agree with the messages on offer might not love the obviousness of it all, and could be put off by the intentionally jarring way things are presented. Yet there is something admirable about the movie going for broke the way it does, and it's certainly fun to watch Meryl Streep play a fictional President of the United States (and a not particularly good one at that).
19
'August: Osage County' (2013)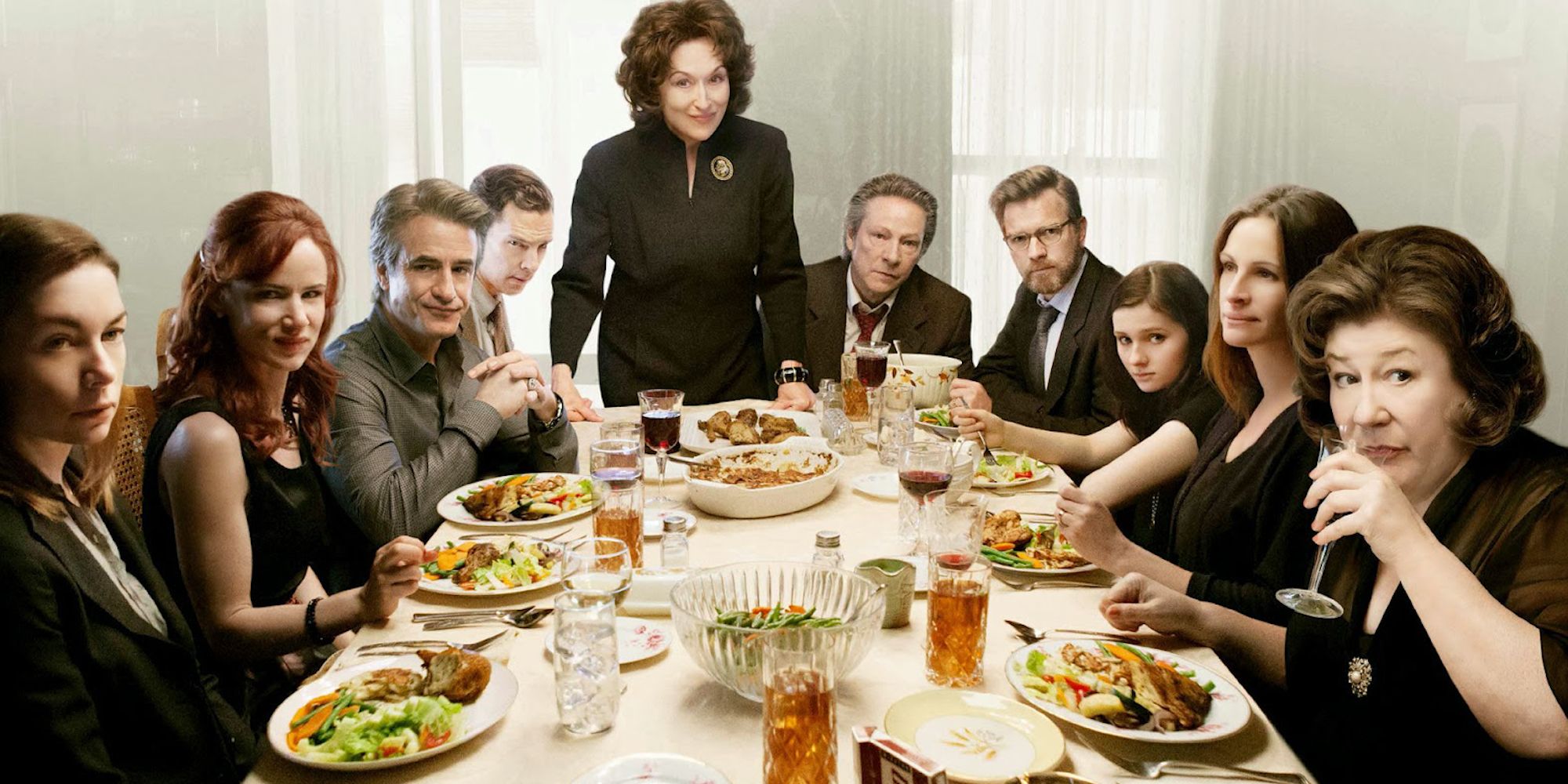 August: Osage County is one of those movies where once watched, it's not surprising to learn that it was based on a play. Things largely take place in a single location, and the premise revolves around a dysfunctional family coming together one summer's day, and clashing over various issues different family members have with each other.
RELATED: Great Movies with Very Large Ensemble Casts
It's the kind of story that could be too stressful for some, especially anyone who has real-life family drama to deal with, but that could also ensure watching August: Osage County feels cathartic. Meryl Streep shines as the family matriarch, and the rest of the impressive cast also includes the likes of Julia Roberts, Ewan McGregor, Benedict Cumberbatch, and Juliette Lewis.
18
'Music of the Heart' (1999)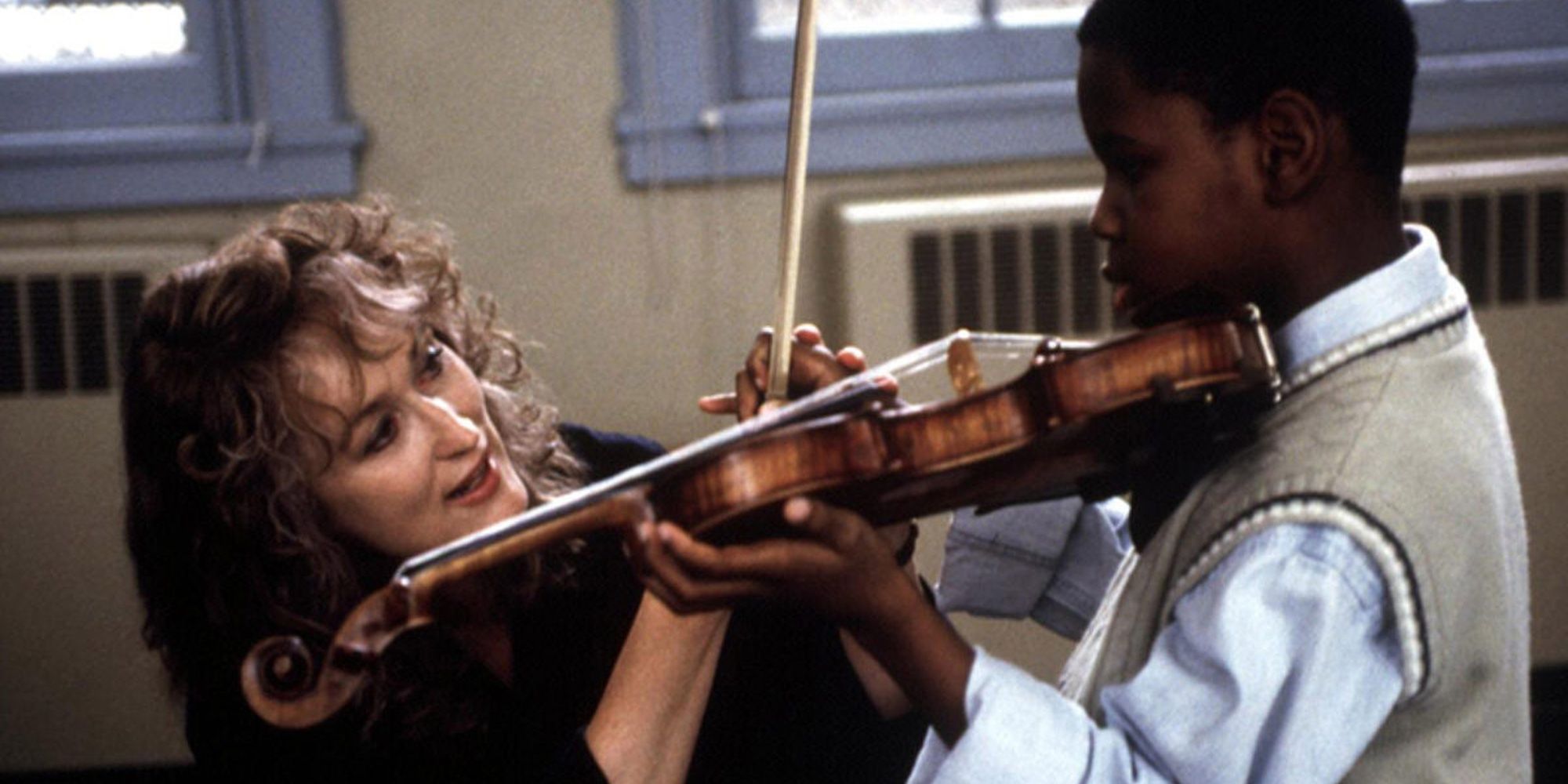 A movie that stands out because it's very different from the other movies its director has made, Music of the Heart is very much not a horror film, and is directed by one of that genre's most legendary names, Wes Craven. He's perhaps best known for creating long-running and beloved horror series, including A Nightmare on Elm Street and Scream.
Music of the Heart, in contrast, is a grounded music/drama movie about the real-life Roberta Guaspari, and how she strove to make music education something that was funded in the U.S. public school system. It's a somewhat formulaic but touching biographical film, and did (perhaps unsurprisingly) get Meryl Streep another Oscar nomination.
17
'Little Women' (2019)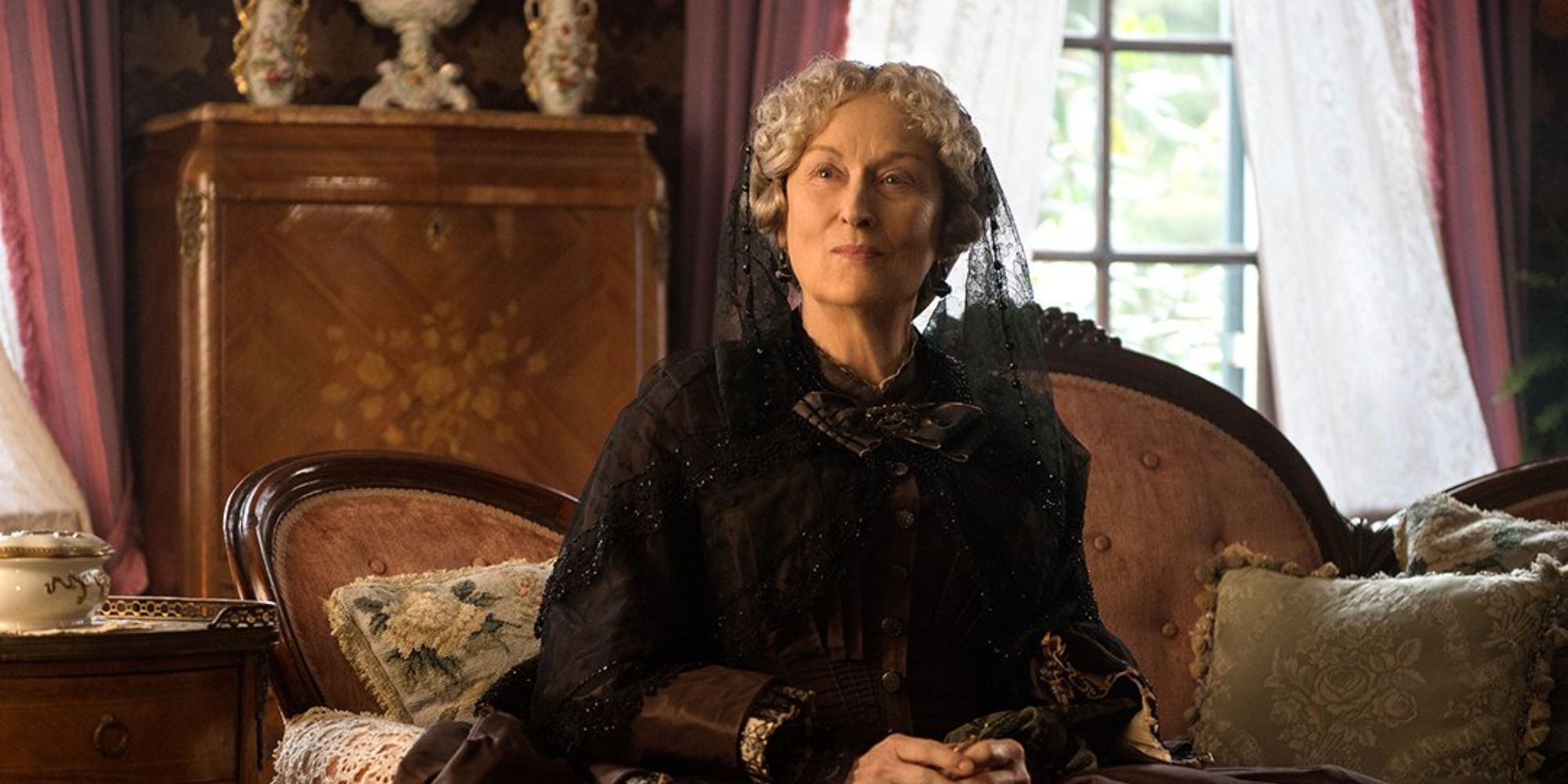 Even though Meryl Streep's role in Little Women was, well, fairly little, she still made an impact, and the movie itself is arguably the best one she's appeared in for at least the past 10 years. It centers on four young girls who are getting by and learning about life in Concord, Massachusetts, towards the end of the 19th century.
It was directed by Greta Gerwig, being one of two excellent coming-of-age movies she's directed (the other being Lady Bird), with her profile as a filmmaker being raised further by directing the smash-hit 2023 Barbiemovie. Rather unprecedented, the movie earned Oscar nominations for acting (both Saoirse Ronan and Florence Pugh) without Streep herself being one of the cast members nominated.
16
'Defending Your Life' (1991)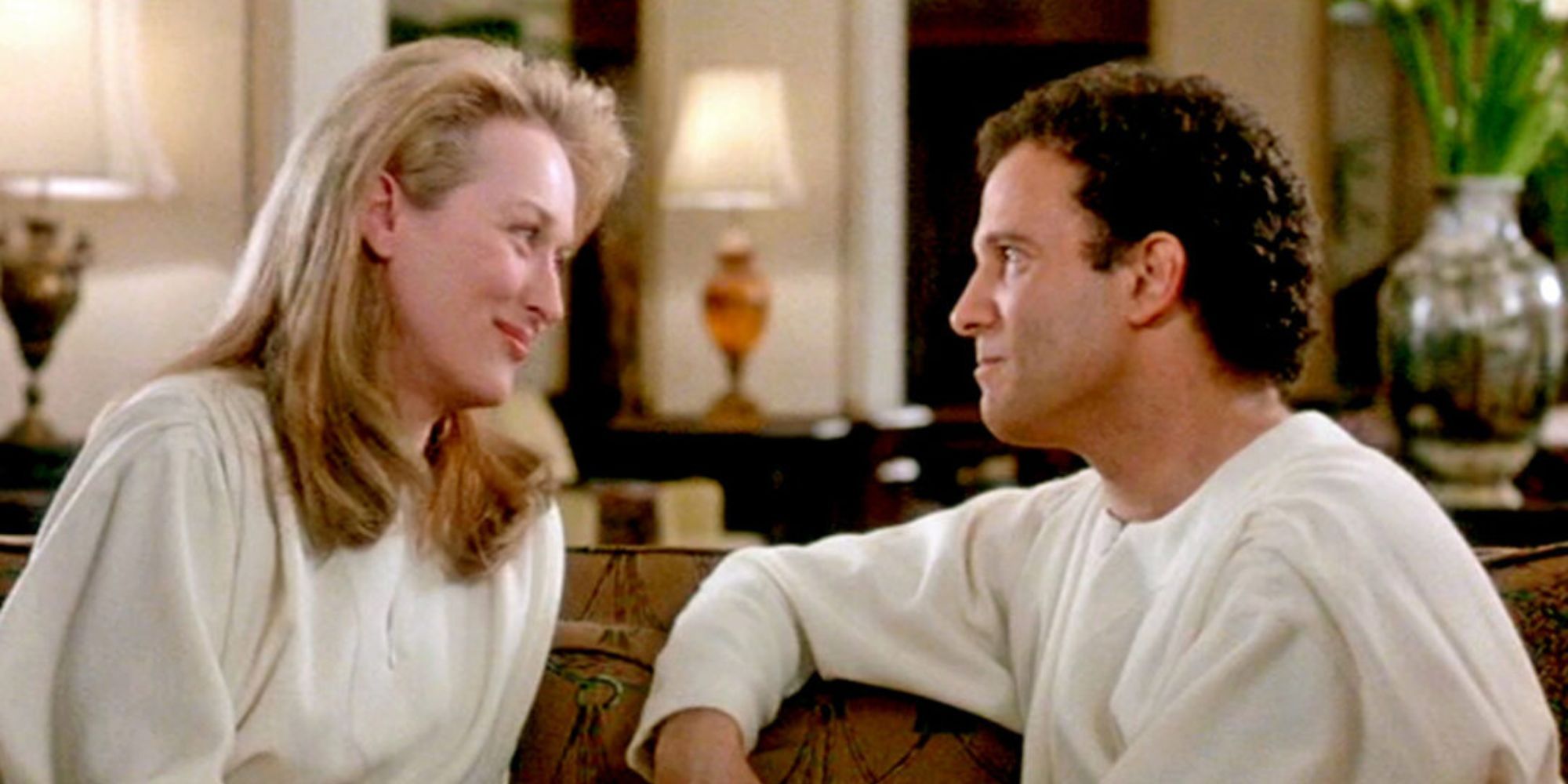 Perhaps the most crowd-pleasing movie directed by Albert Brooks, Defending Your Life is an entertaining story set largely in the afterlife. It centers on an advertising executive who dies while middle-aged, and finds himself in a strange area where he needs to prove he lived a good life on Earth to ensure his soul is given permission to advance onward in the universe.
RELATED: Every Movie Directed by Albert Brooks, Ranked From Worst to Best
It might sound lofty or unwieldy, but the rather ambitious narrative all comes together very well, and the film's quite funny to boot. Meryl Streep plays another person in this afterlife realm, with her purity and goodness on Earth being contrasted with Brooks's more flawed character. Sure, the two falling in love can feel a bit cheesy, but the rest of the movie's charming enough to ensure the romance stuff doesn't weigh it down.
15
'Postcards from the Edge' (1990)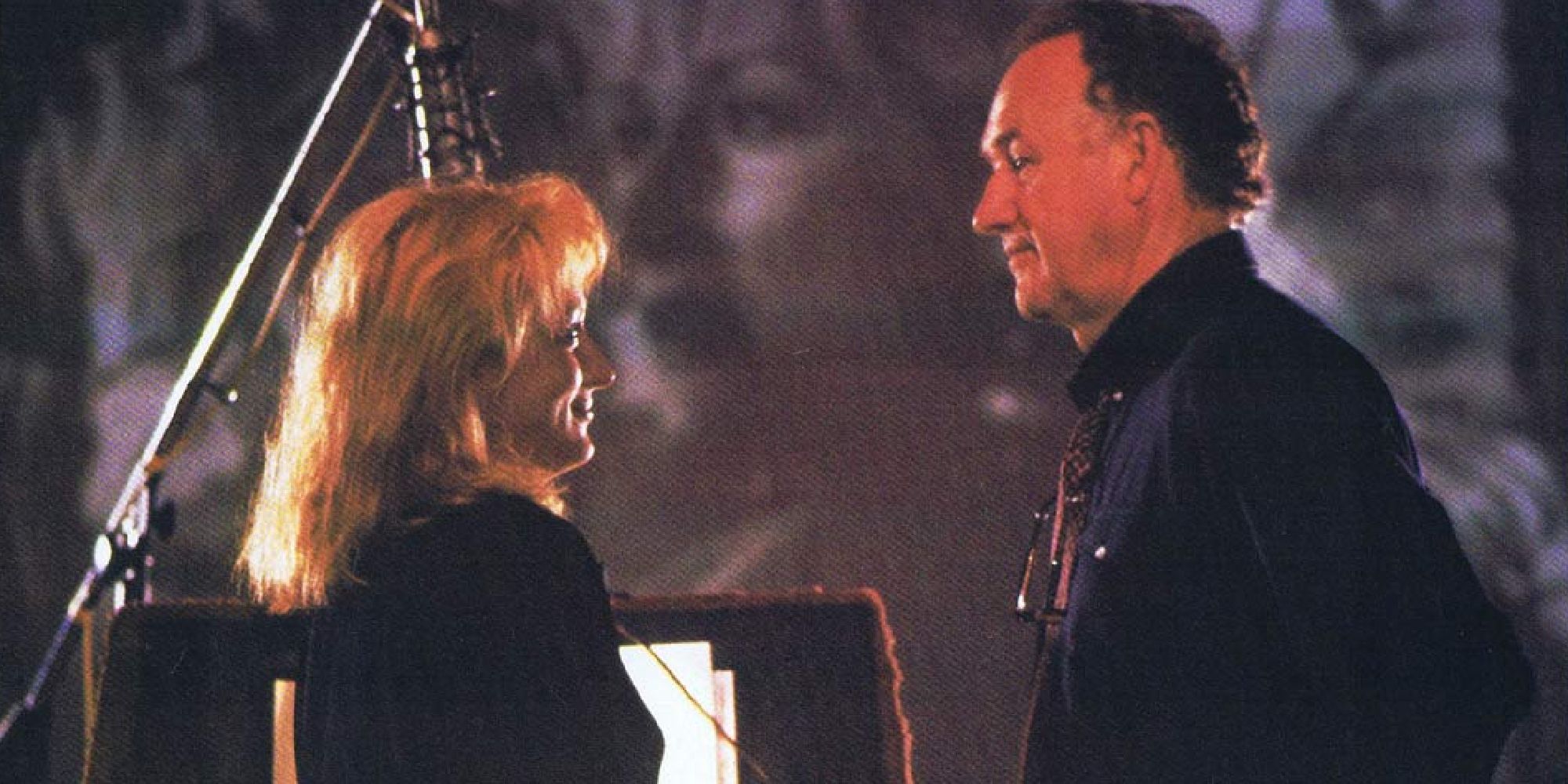 Postcards from the Edge is another Mike Nichols film that starred Meryl Streep, and it makes something very clear: Nichols really was able to attract amazing casts to his movies. This 1990 dramedy also features Gene Hackman, Shirley MacLaine, Dennis Quaid, and Annette Bening, as well as having a story based on the relationship between two Hollywood legends: Carrie Fisher and her mother, Debbie Reynolds.
RELATED: The Best Carrie Fisher Movies, Ranked It's based on a semi-autobiographical story written by Fisher, with the lead character (played by Streep) dealing with various things that Fisher herself dealt with throughout her life. It's a movie that plays things a little safe sometimes, but it's still very engaging and generally well-made throughout, and of course has a top-notch cast.
14
'Mamma Mia!' (2008)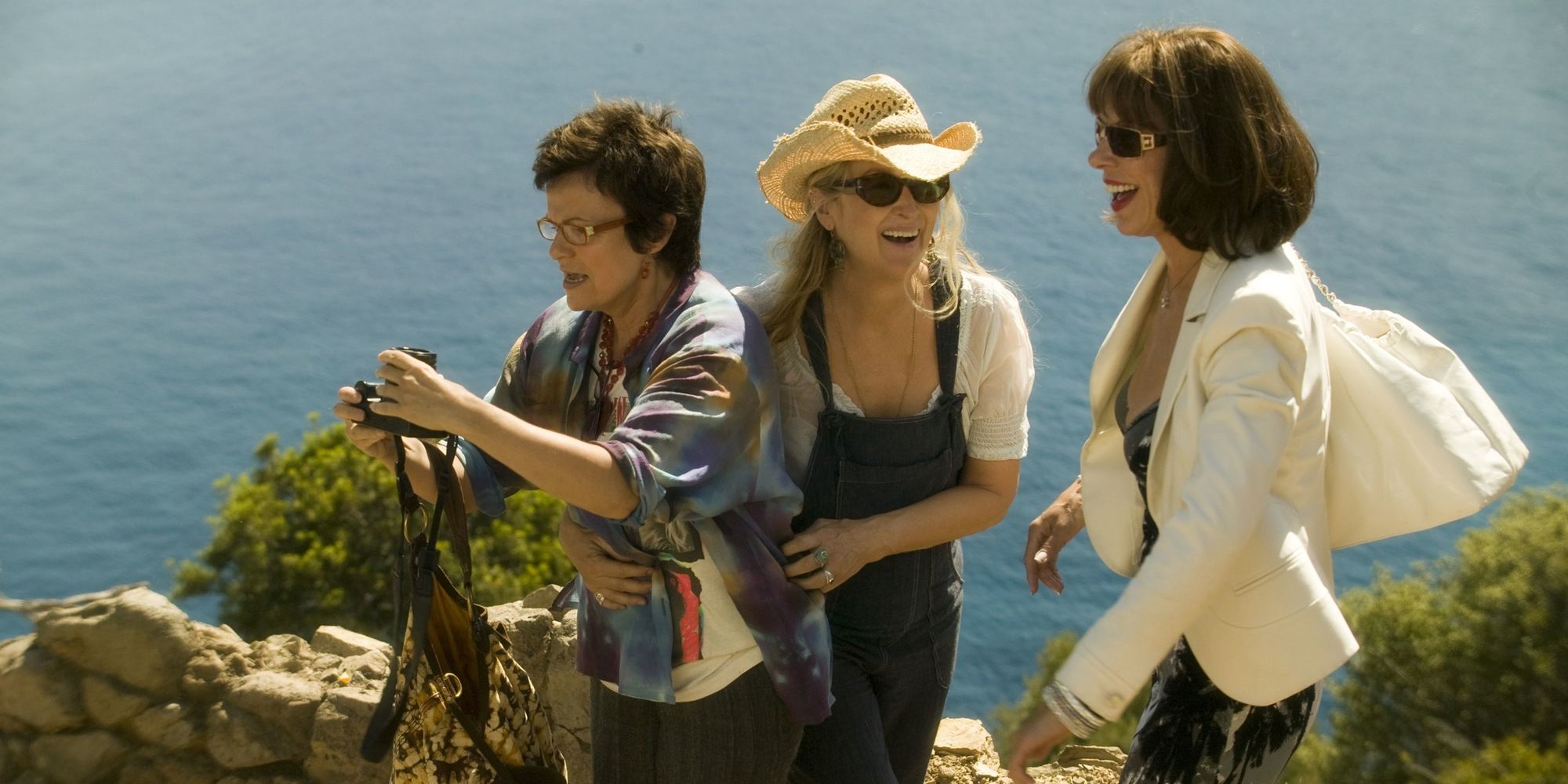 If one were to rank Meryl Streep's movies based on how popular they are, there's a good chance that Mamma Mia! would be right near the top, if not in the number 1 spot. It's a light-hearted and beloved musical that takes the music of ABBA and uses numerous hit songs to tell a loose story about one young, soon-to-be-married woman trying to find out who her biological father is.
When ranking Streep movies based on quality, Mamma Mia! probably can't rank as high as it would if this were based on popularity. As a movie/story, it can feel a bit scattershot and maybe too silly for some, but there is an inherent charm that makes the enduring legacy of the film more than understandable. Also, ABBA made some great pop music. No one can deny that.
13
'Fantastic Mr. Fox' (2009)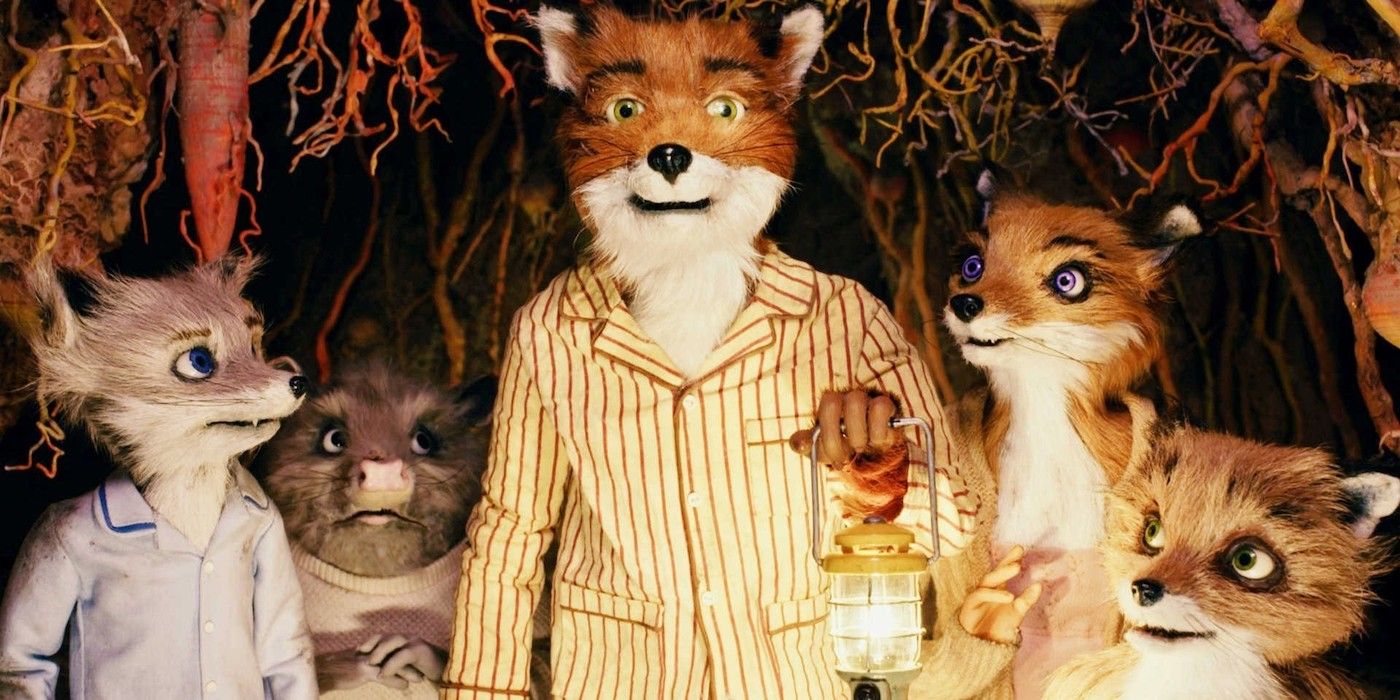 Meryl Streep doesn't physically appear in Fantastic Mr. Fox, and neither does any actor, for that matter, given it's an animated film. Instead, Streep – alongside the likes of George Clooney, Bill Murray, and Willem Dafoe – all lend their voices to this Wes Anderson-directed film, which adapts the Roald Dahl story of the same name.
RELATED: The Best Movies That Prove Animation Isn't Just for Kids
It brings the story to life using remarkable stop-motion animation, and has a fun narrative revolving around the titular character planning a heist of sorts that will see him stealing chickens from some nearby farmers. It's a creative, fast-paced, and overall very entertaining movie that can be enjoyed by viewers young and old alike.
12
'Angels in America' (2003)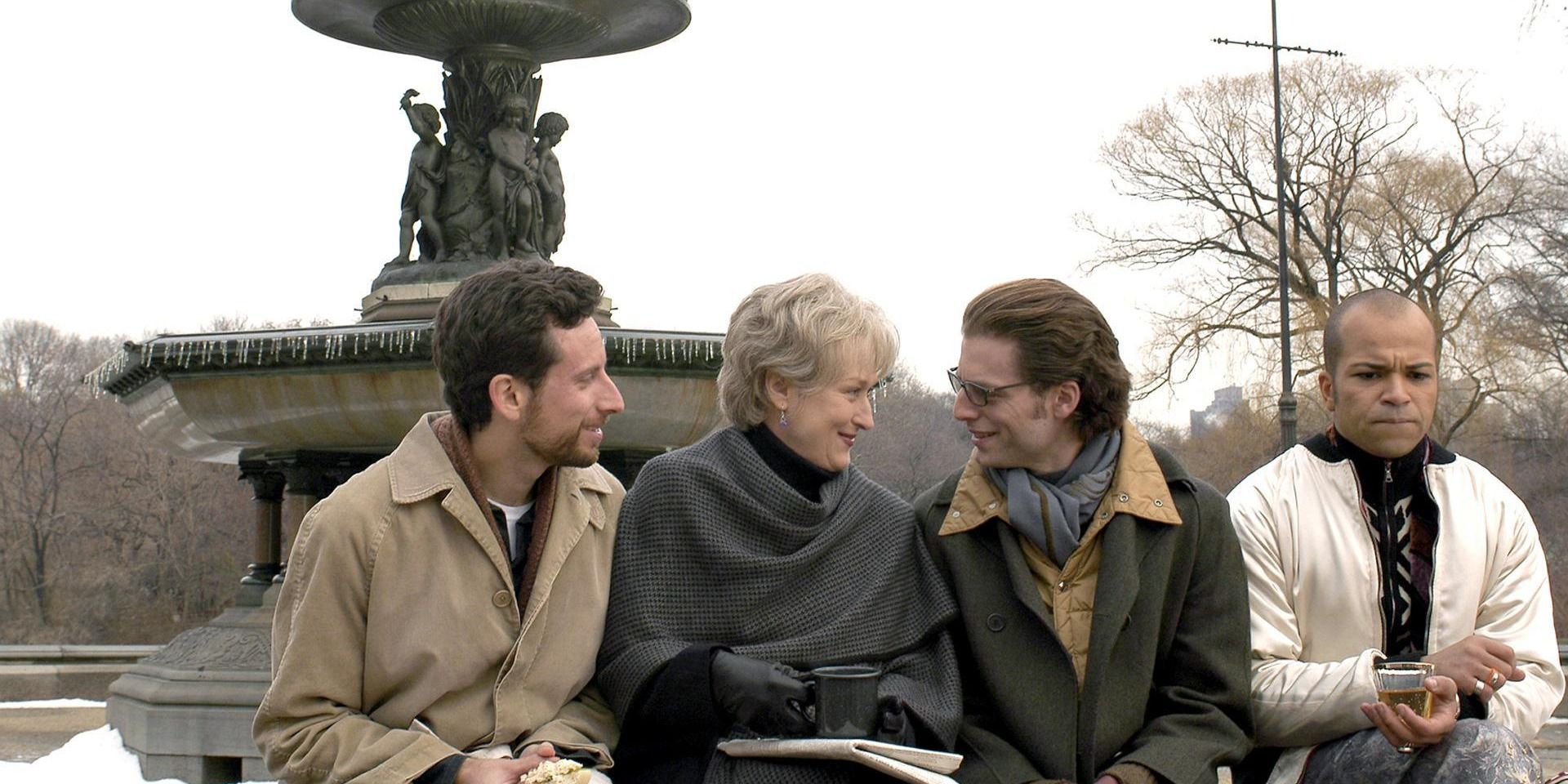 While it's a miniseries rather than a movie, Angels in America is one of the best things within Meryl Streep's body of work, and as such, does deserve recognition here. It's a sprawling story that plays out over six episodes, each going for about an hour, and has a narrative that revolves around how numerous characters had their lives impacted by the AIDS epidemic in the 1980s.
As a Mike Nichols-directed project, it had some serious talent in its cast, with Streep being joined by other big-name actors like Al Pacino, Emma Thompson, Jeffrey Wright, and Patrick Wilson. It's a heavy-going and sometimes even emotionally exhausting miniseries, but it's a powerful viewing experience and one that, once seen, is hard to forget.
11
'The Hours' (2002)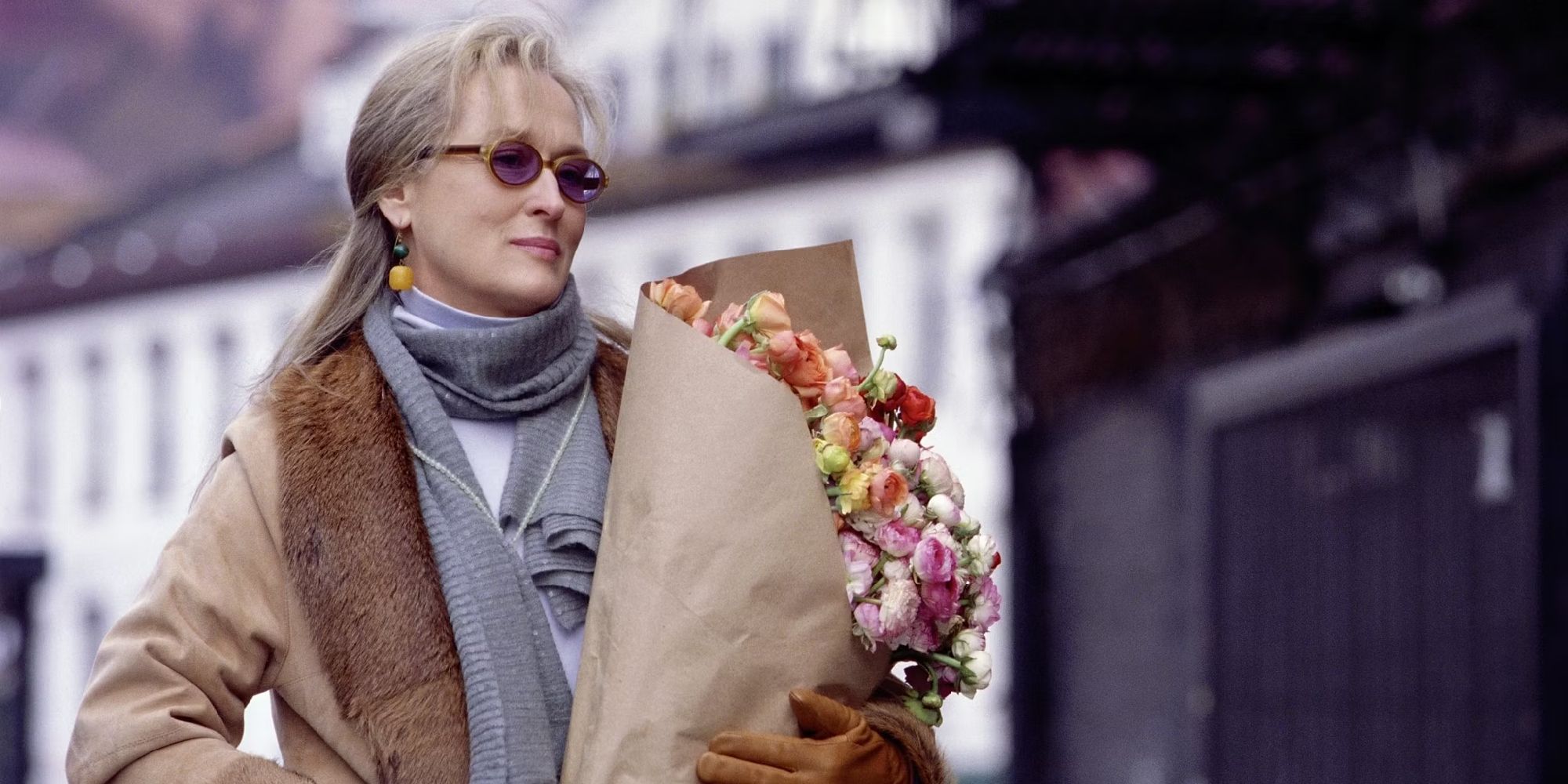 Though The Hours stars Meryl Streep, Julianne Moore, and Nicole Kidman (in an Oscar-winning performance), the trio remain separated for almost the entire movie. Each plays a woman in a different time and space, with Kidman playing writer Virginia Woolf in the 1920s, Moore playing a housewife in the 1950s, and Streep playing a literary editor in the early 2000s.
They have similarities in their lives, while a further connection is made by the film depicting Woolf being in the process of writing her famed novel Mrs. Dalloway, which is one that's referenced in the other two stories. It's a bleak and sometimes confusing film, but the way it comes together does make it worth sticking with, and the performances on offer were widely praised.
10
'The Devil Wears Prada' (2006)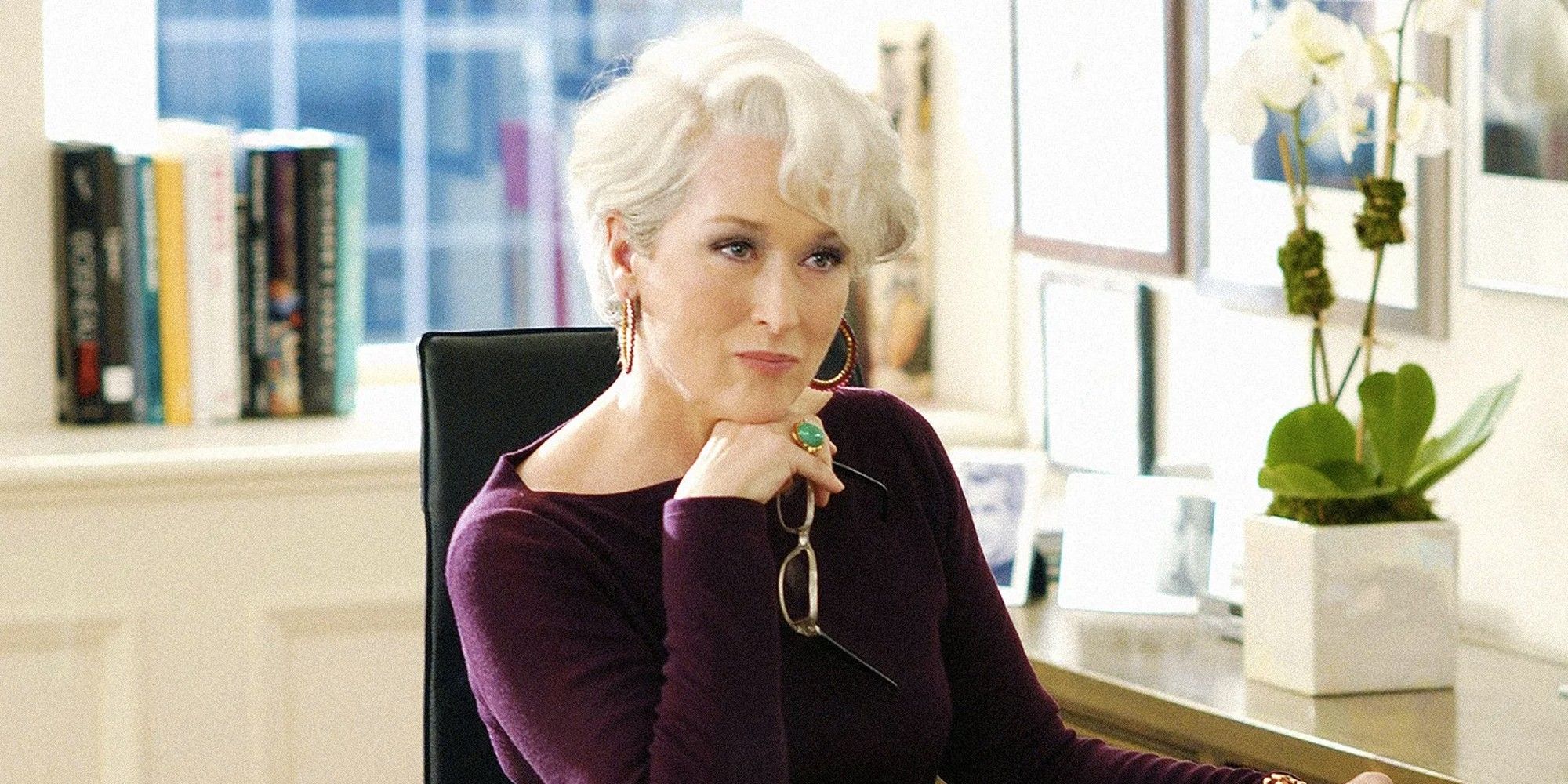 Alongside Mamma Mia!, The Devil Wears Prada is undeniably one of Meryl Streep's most celebrated and popular 21st-century movies. She stars in the movie alongside Anne Hathaway, with the latter wanting to break into the fashion industry, and the former playing her demanding and oftentimes cruel boss whose striving for perfectionism causes tension and conflict.
RELATED: The True Villain in 'The Devil Wears Prada' Depends On Where You Are in Life
It plays out somewhat like a dramedy, having a story that's told in a comedic way at times, and taken more seriously at other points. It might not have huge appeal for those who aren't themselves super interested in fashion, but the movie's dedication to its subject ultimately paid off, as it was well-received critically and proved to be very successful financially.
9
'The Bridges of Madison County' (1995)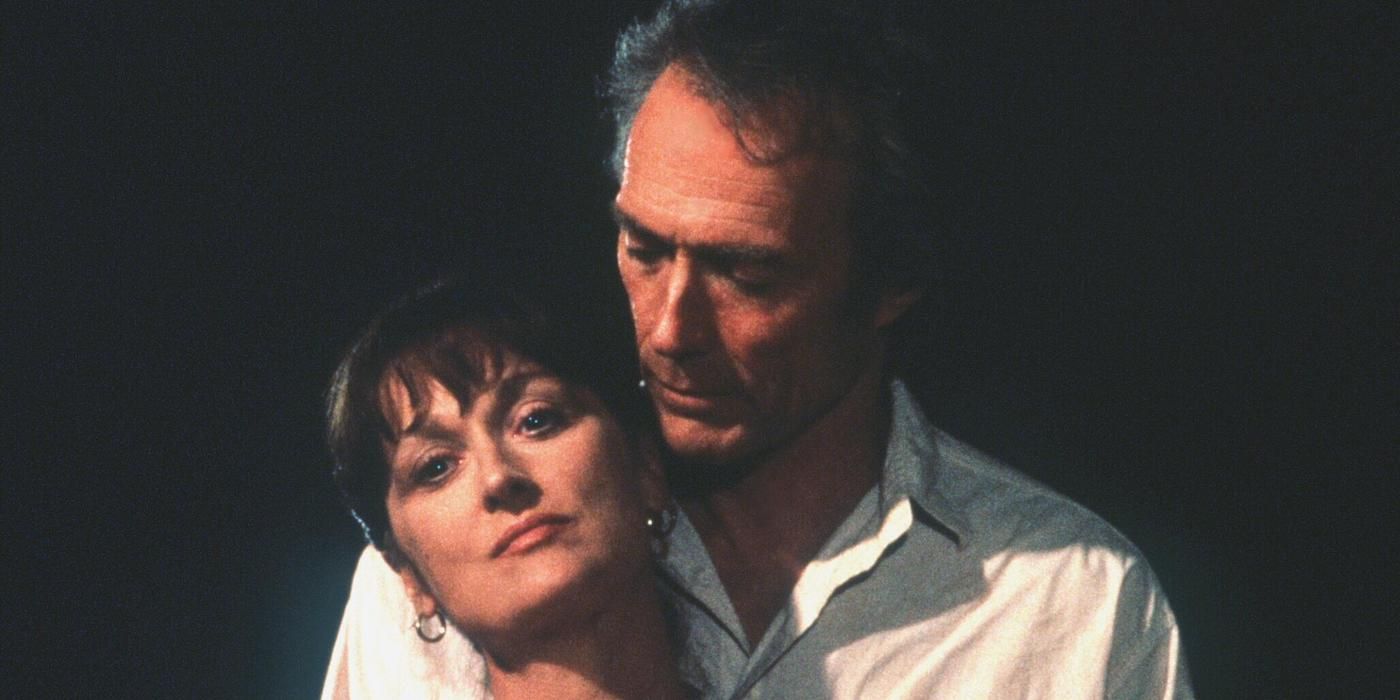 A Clint Eastwood-directed movie that certainly stands out from his more expected crime movies, thrillers, and Westerns, The Bridges of Madison County is an unashamedly emotional romance movie. It's about the love affair that blossoms between a frustrated housewife (Streep) and a photographer (Eastwood), with the two meeting and instantly falling for each other in the 1960s.
It's interesting to see Eastwood make a movie with this sort of premise and within the romance genre, and he does a surprisingly good job. His acting's solid, but Streep gives the standout performance of the two, and does also have the more interesting character to play, with the role getting her another Oscar nomination.
8
'Death Becomes Her' (1992)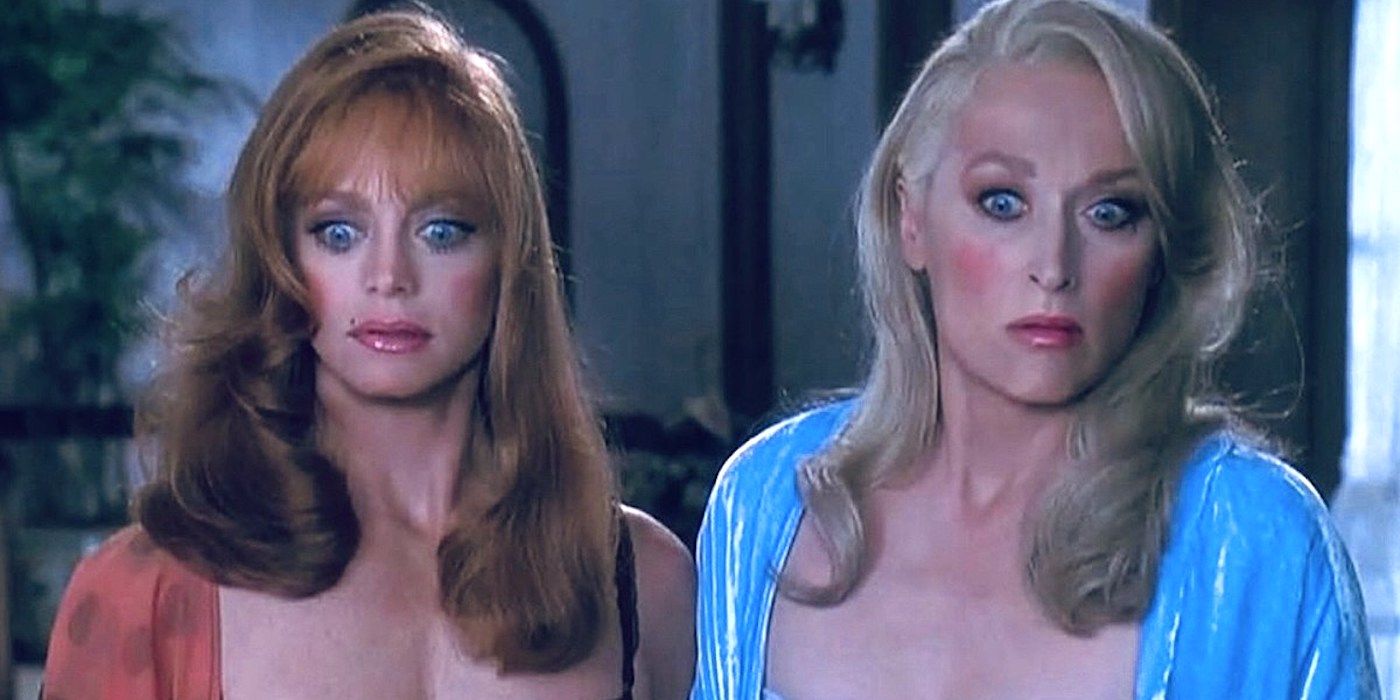 A fantastical comedy that could also be definable as a very mild horror movie, Death Becomes Her is a pretty good time, and one of Meryl Streep's funniest movies. It follows two women who have a rivalry that eventually turns violent, and then becomes further complicated by the fact that magical potions with disastrous side effects also start getting introduced.
Streep and Goldie Hawn play the rivals, with Bruce Willis and Isabella Rossellini also turning in solid performances. It's fairly dark as far as broad comedies go, but its willingness to be unsettling and mean-spirited ends up being one key reason why it remains memorable (beyond the overall good acting, of course).
7
'Doubt' (2008)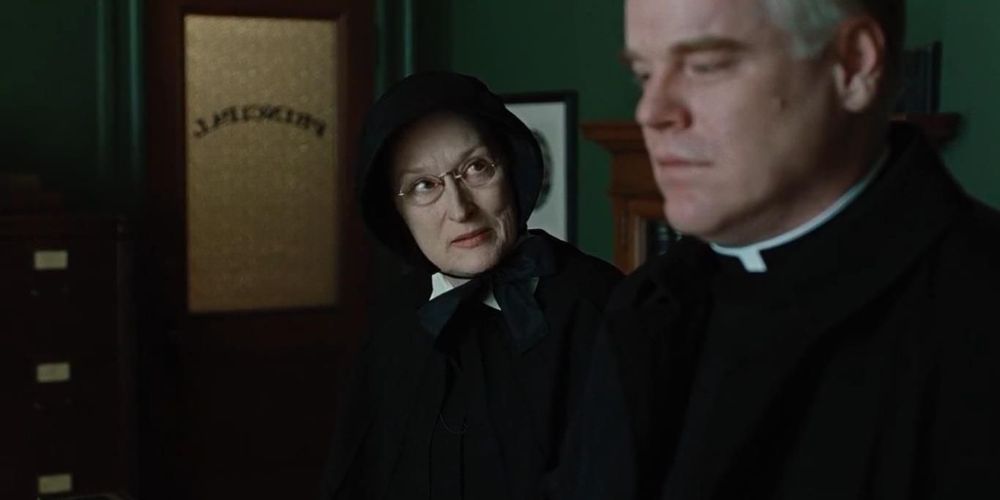 With a title as blunt as Doubt, it's pretty easy to work out what this film will build to, only for its ending to spell things out in painfully blunt detail in an awkward final scene… though everything before that is very good. And there's surely no doubt about it: the acting in Doubt is phenomenal.
RELATED: Great Movies About Religion That Anyone Can Appreciate
Though it didn't receive a Best Picture nomination at the Oscars, four members of its cast were nominated for Acting Oscars (Meryl Streep, Philip Seymour Hoffman, Amy Adams, and Viola Davis). It tells a fairly compelling story, too, about a dramatic accusation that puts two people steadfast in their beliefs in conflict, but it's really the performances on offer here that stand as the biggest factor making Doubt worth watching.
6
'Kramer vs. Kramer' (1979)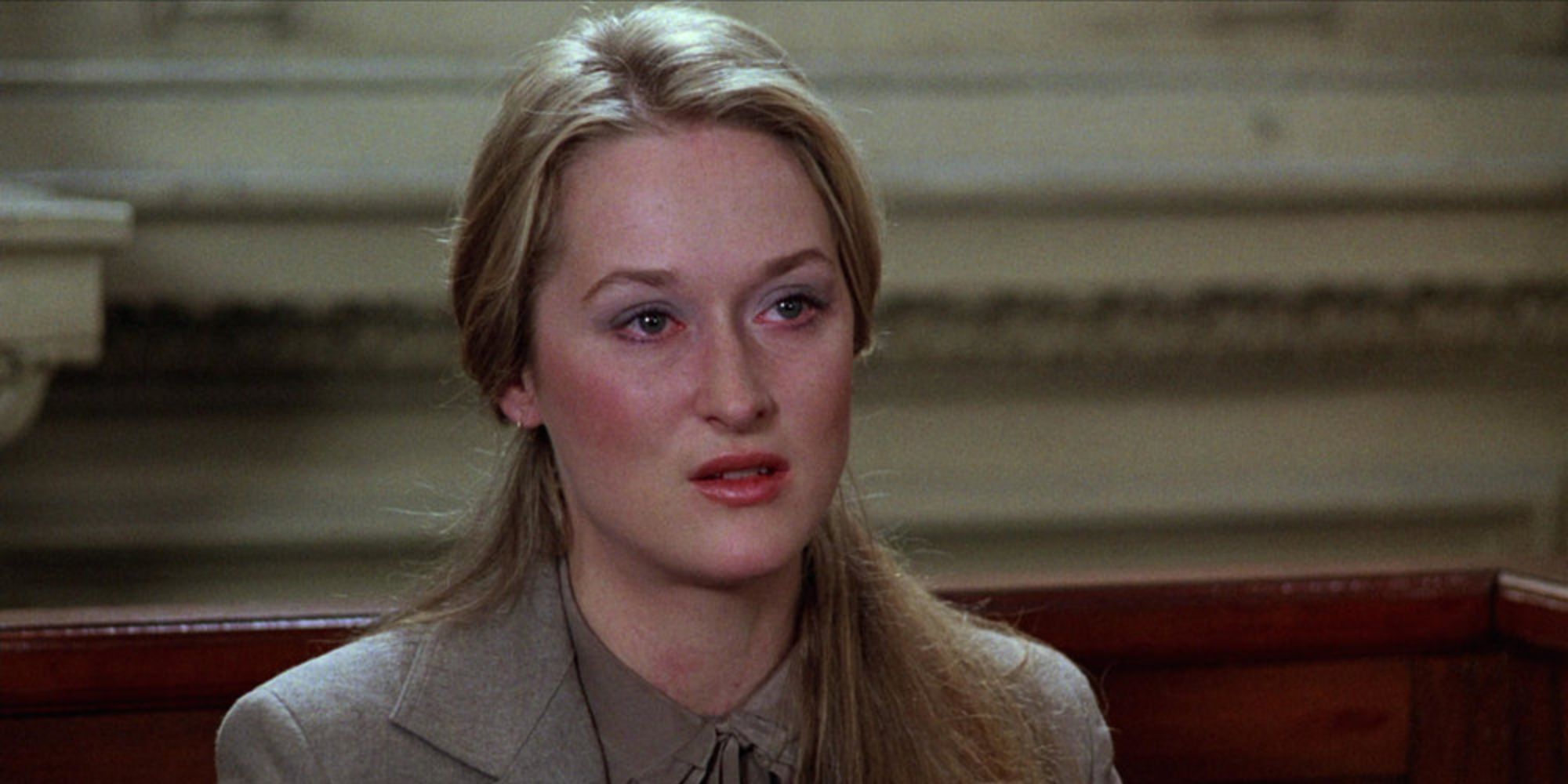 Standing as one of the most compelling and successful drama films of all time, Kramer vs. Kramer was a Best Picture winner and gave Meryl Streep one of her first prominent roles. Despite the sizable role, she did win the Oscar for Best Supporting Actress, with co-star Dustin Hoffman winning Best Lead Actor.
It follows a difficult process of divorce between a couple, with conflicts arising over their child, whom the workaholic father finds himself needing to look after more. It's not an easy watch, but the lead performances on offer are impressive, and the film's honesty about what can happen when a marriage breaks down ensures it's still an emotionally hard-hitting viewing experience to this day.
on bbc news
on hindi news
on the news today
on channel 7 news
ôrf news
campo grande news ônibus
ôpera news
campo grande news greve de ônibus
l1 news horário dos ônibus
l1 news ônibus
lago azul news ônibus
news österreich
news österreich heute
news österreich aktuell
news öffentlicher dienst
news österreich corona
news öl
news österreich orf
news ö3
news österreich heute aktuell
news österreich sport
ö24 news
ölpreis news
öbb news
ösv news
österreich news krone
övp news
özil news
öffentlicher dienst news 2023
österreich promi news