When thinking about the most influential of culturally significant movies, it makes sense that we tend to think back to classics. Not only have they had more time to reach more people, but in that time more analysis can be made, giving new depth and meaning to the film. While celebrating older movies is great, it's important to recognize the great films that have come out in recent years.
Modern filmmakers today have more at their disposal. Newer technology, a fresh crop of actors, and the benefit of using techniques from the aforementioned vintage movies. Thanks to shifting attitudes, recent films can push boundaries in ways older films could not. As a result, even in the relatively short time since these films were released, they have shifted the way we navigate the entertainment industry, the internet, our relationships (with others and ourselves), and the world. Here are 20 of the most culturally significant modern movies.
20
La La Land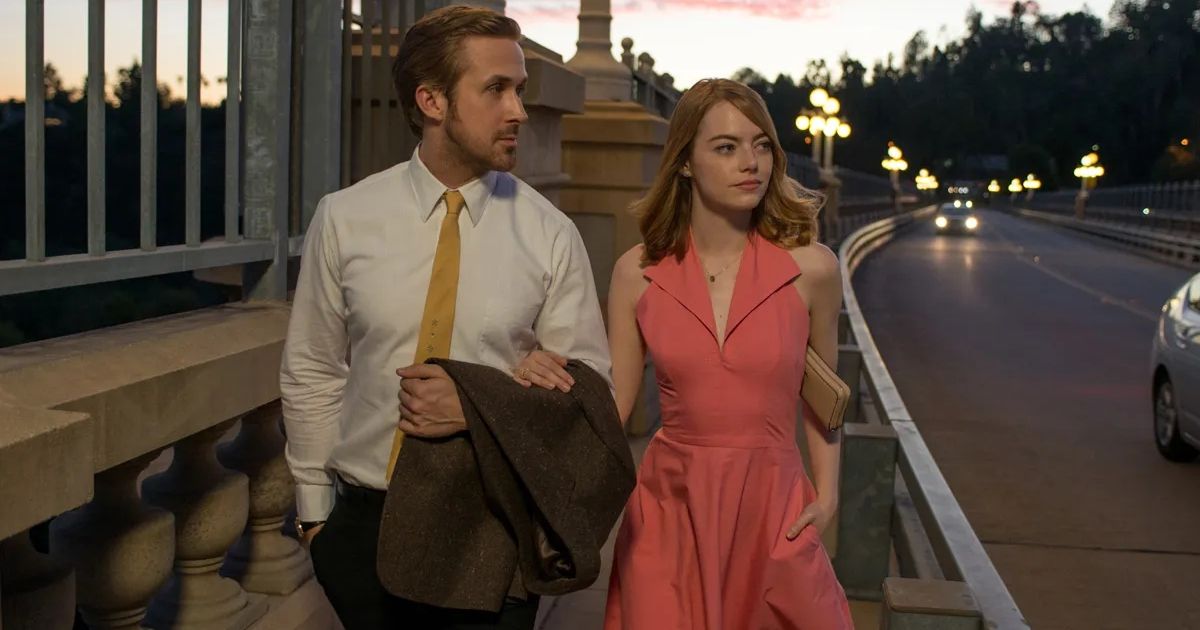 La La Land has a vintage feel to it, despite being released in 2016 and set in modern-day Los Angeles. This musical film stars Ryan Gosling as Sebastian and Emma Stone as Mia. Both have Hollywood aspirations: Seb wanting to make a name for himself in the jazz music scene by opening up a club and Mia as an actress. Hollywood isn't for the faint of heart, so Seb and Mia's relationship is put to the test as they balance their career goals with their love for one another.
The music and cinematography in the film were sublime, leading to a whopping 14 Academy Award nominations, 11 at the BAFTAs, and seven at the Golden Globes (winning all seven). La La Land introduced musicals to audiences who never would've given the genre a chance, and is heading to Broadway.
19
Frozen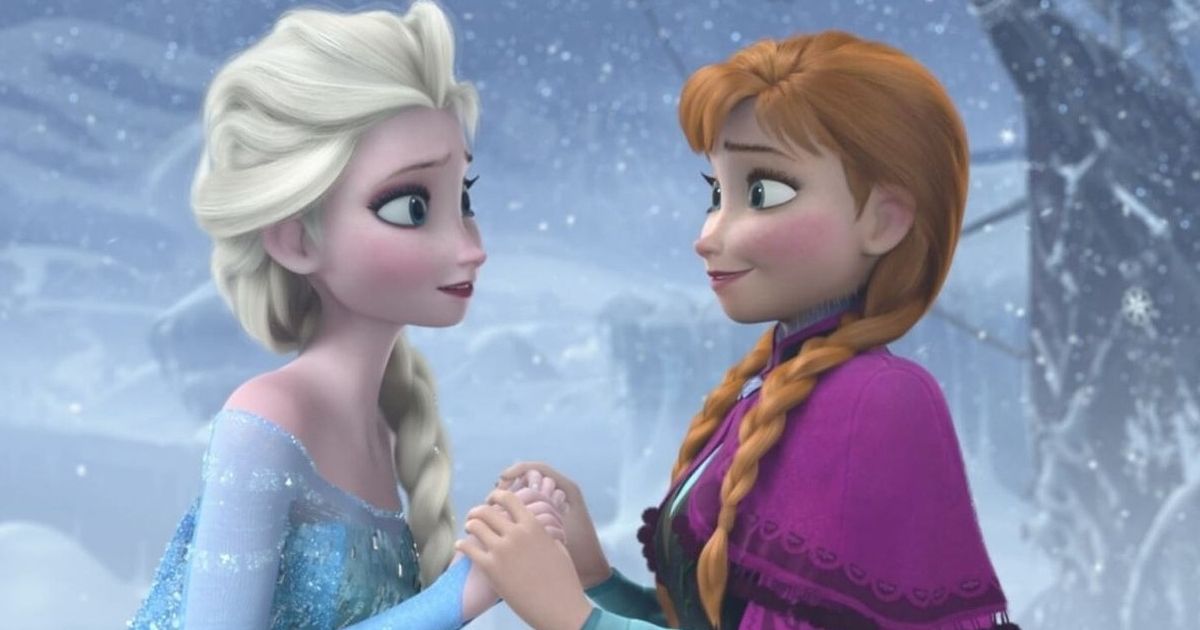 It'd be hard to find someone, no matter their age, who hasn't seen Frozen or heard the smash hit song "Let It Go" performed by Idina Menzel. The story follows sisters Anna (voiced by Kristen Bell) and Elsa (voiced by Menzel). In classic Disney fashion, the two girls lost their parents and now have to rely on each other, only Elsa chooses to keep her distance due to her uncontrollable powers. When Elsa accidentally sends the village into an eternal winter and runs off, Anna is tasked with finding her.
There are many lovable side characters in the film, from Olaf the Snowman to Kristoff the Ice Seller. This story resonated with viewers and earned over one billion dollars not just for its beautiful animation and soaring songs, but a love story that centered on the love between two sisters.
18
The Great Gatsby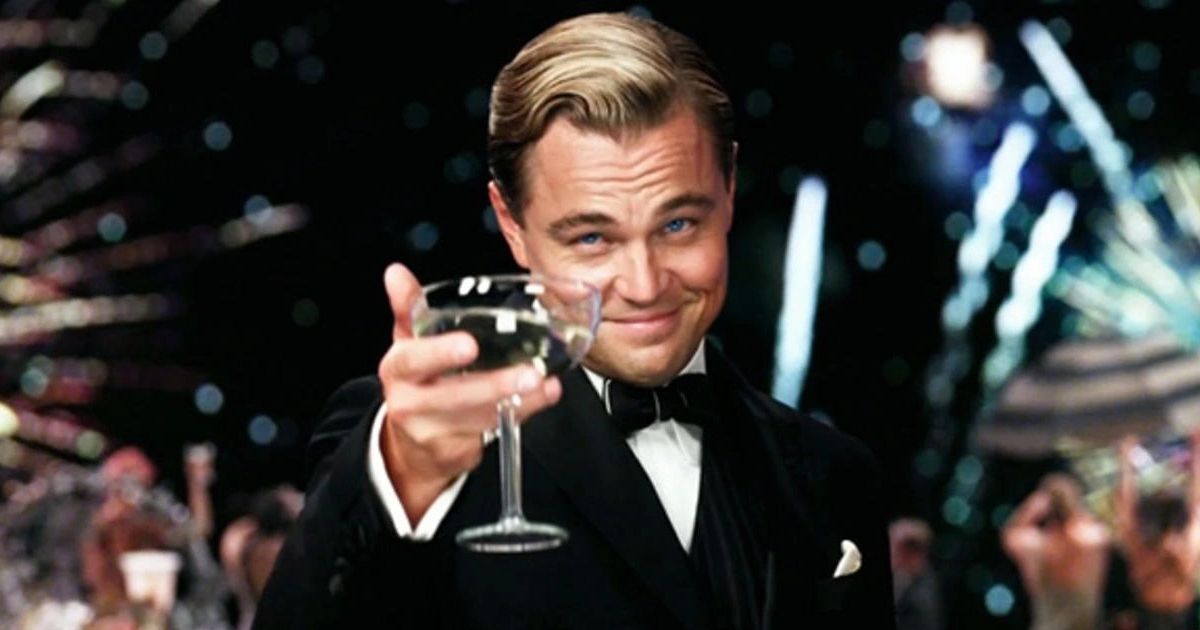 There are a few book adaptations on this list, but The Great Gatsby stands out. Namely, it's the oldest, with the book being published in 1925. The story also takes place in the 1920s in New York as we follow Nick (played by Tobey Maguire) when he moves next door to millionaire Jay Gatsby (Leonardo DiCaprio). Nick gets wrapped up in Jay's rich people drama and is pulled into the glittering world of Gatsby's infamous parties.
The film and novel delve into themes of capitalism, the American Dream, and a social critique of the Roaring Twenties. On a lighter note, the moment DiCaprio lifts his glass to the camera has become a staple gif and reaction meme on the internet, proving the movie appeals to all generations.
17
Black Panther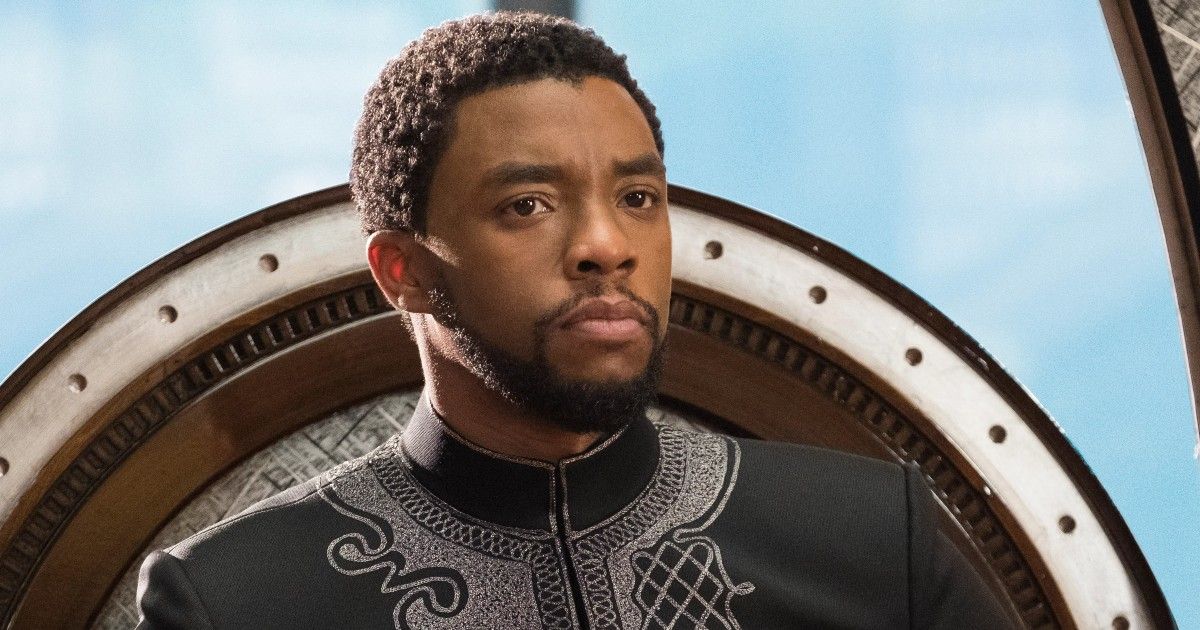 Black Panther is a 2018 superhero film that added to the Marvel Cinematic Universe. The film starred the late Chadwick Boseman as King T'Challa aka Black Panther. In the fictional country of Wakanda, T'Challa is now king, but his cousin N'Jadaka (Michael B. Jordan) doesn't plan to make this transfer of power easy.
The superhero genre is notoriously lacking in diversity, so this movie with a mostly Black cast and a Black director gave new faces room to shine, and it certainly paid off. Boseman's performance in particular was nothing short of amazing, and most fans agreed with the decision not to recast him after the actor's tragic death. The Wakanda Forever gesture of crossing your arms across your chest has become a symbol everyday people have adopted as well.
Related: Chadwick Boseman's Best Non-MCU Roles, Ranked
16
A Star Is Born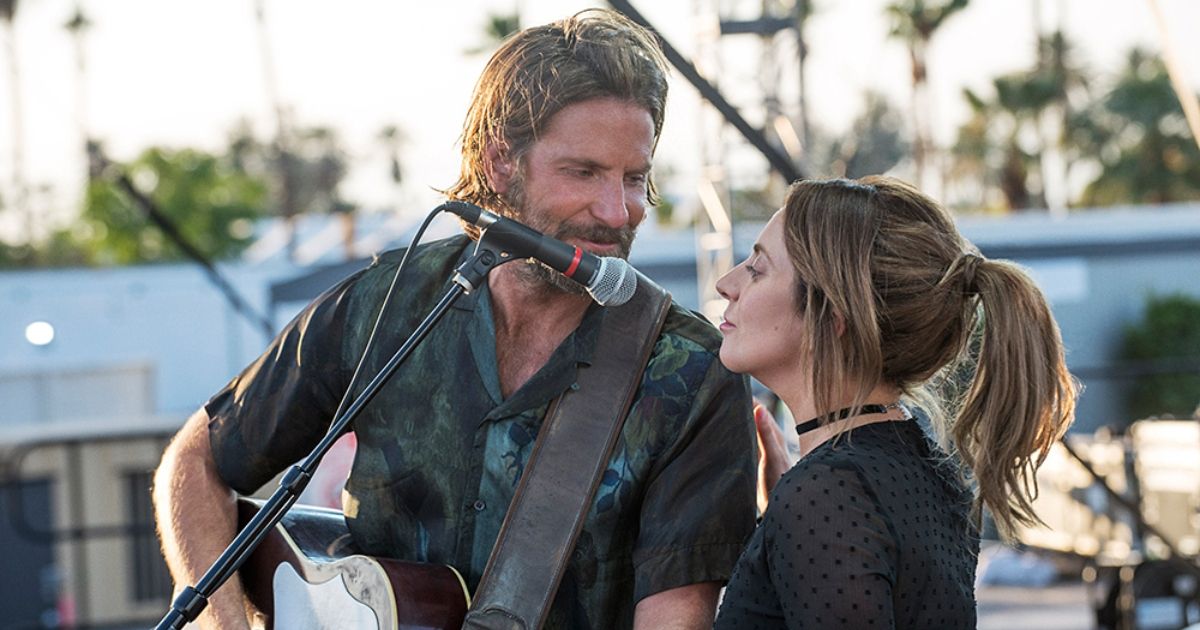 Every year seems to have that one romance movie that was a runaway success. Luckily for Lady Gaga and Bradley Cooper, in 2018 it happened to be A Star Is Born. There have been several iterations of this story, but Gaga and Cooper brought something special to the role. It follows Jack, a rockstar battling addiction, and Ally, a singer who desperately wants to make it. The two eventually marry and Jack helps Ally in her career, but things become complicated the deeper Jack is swallowed into the throes of his addiction.
A movie about musicians had to have a fantastic soundtrack, and A Star Is Born's music didn't disappoint on that front. Utilizing Gaga's musical abilities in addition to countless other talented musicians, the movie's album sold millions of copies, propelled by the success of the song Shallow. Gaga and Cooper's chemistry and acting prowess cement this film as a true modern classic.
15
Twilight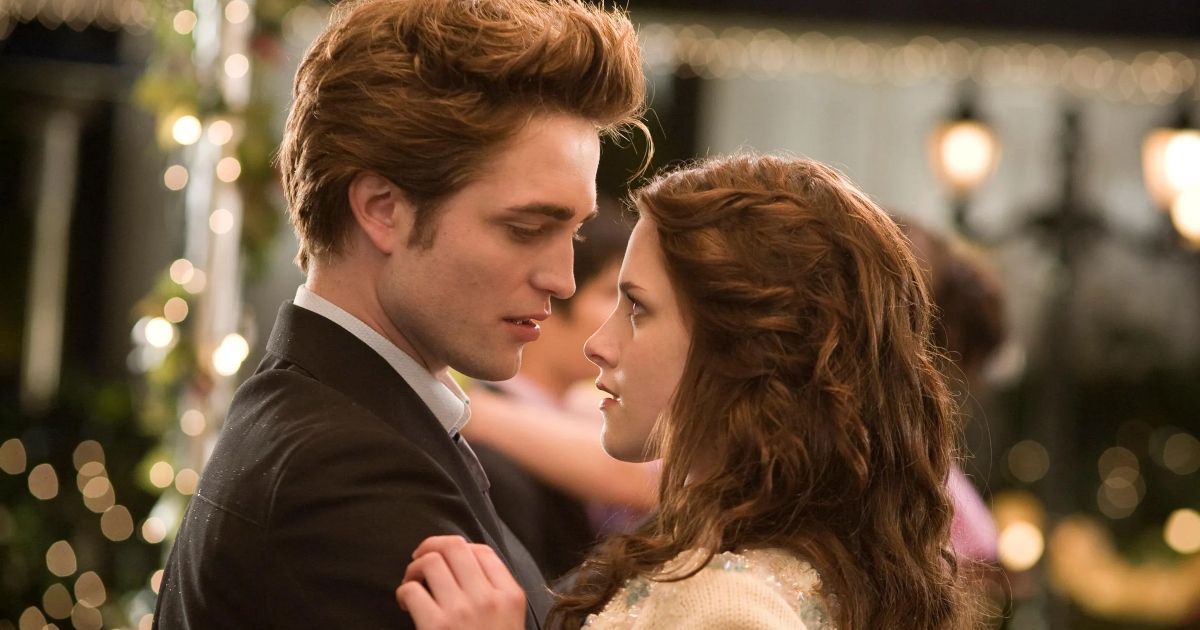 While many people love to criticize Twilight for the less-than-stellar acting, questionable script, and odd directing choices, people now are more willing to claim this film as their guilty pleasure. Based on the popular book series by Stephenie Meyer, we follow Bella Swan who moves to Forks, Washington, and gets entangled with Edward Cullen, a brooding vampire. There's also a werewolf thrown into the mix for the classic teen love triangle, and you get five soapy movies with lots of heavy breathing.
While many point out the unhealthy romance between the two leads, and nobody understands the bluish-green filter put onto the first movie, Twilight caused a frenzy of "twihards." This film reinvigorated the market for YA book-to-screen adaptations.
14
Avengers: Infinity War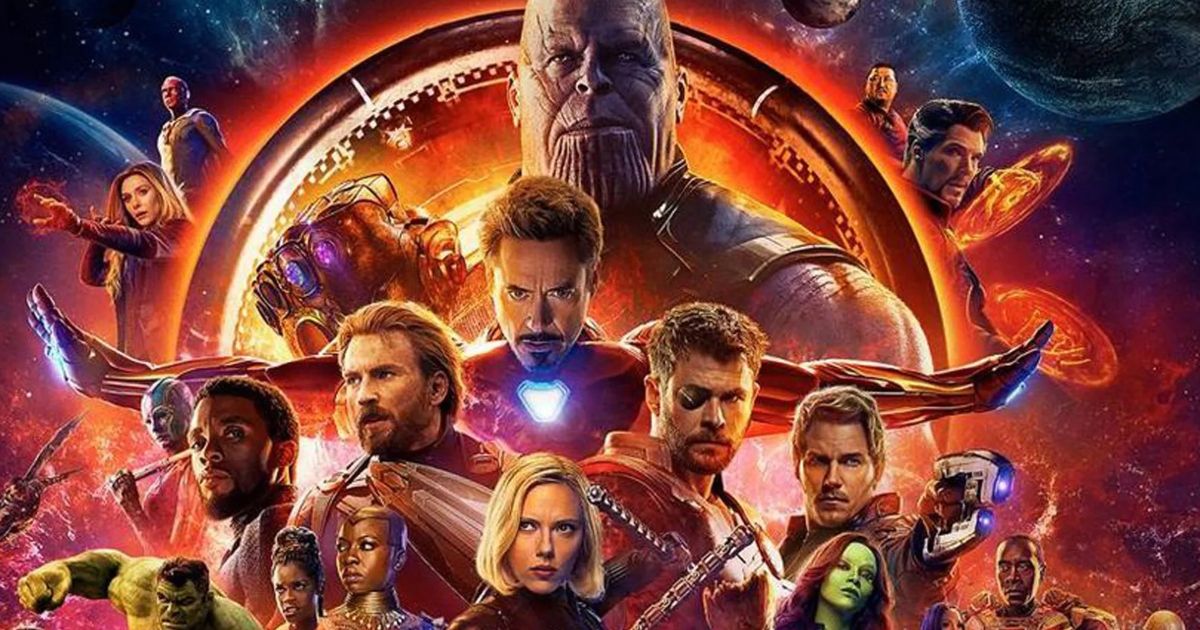 It's hard to choose which Avengers film had the most impact. It could be argued that the first installment earns that title because it brought these beloved characters (and actors) together. Others may make a case for the finale, because it was the end of an era and wrapped up the character and plot arcs. Infinity War, however, is special in its own right and arguably one of the best MCU films.
The Avengers' mission in this film is to prevent Thanos from collecting stones he'll use to wipe out half of the world. Infinity War has everything a great superhero film needs: sweeping action sequences, characters you can't stop watching, tight acting, and payoff. It's one of only a handful of films to pass the two-billion-dollar mark.
13
Roma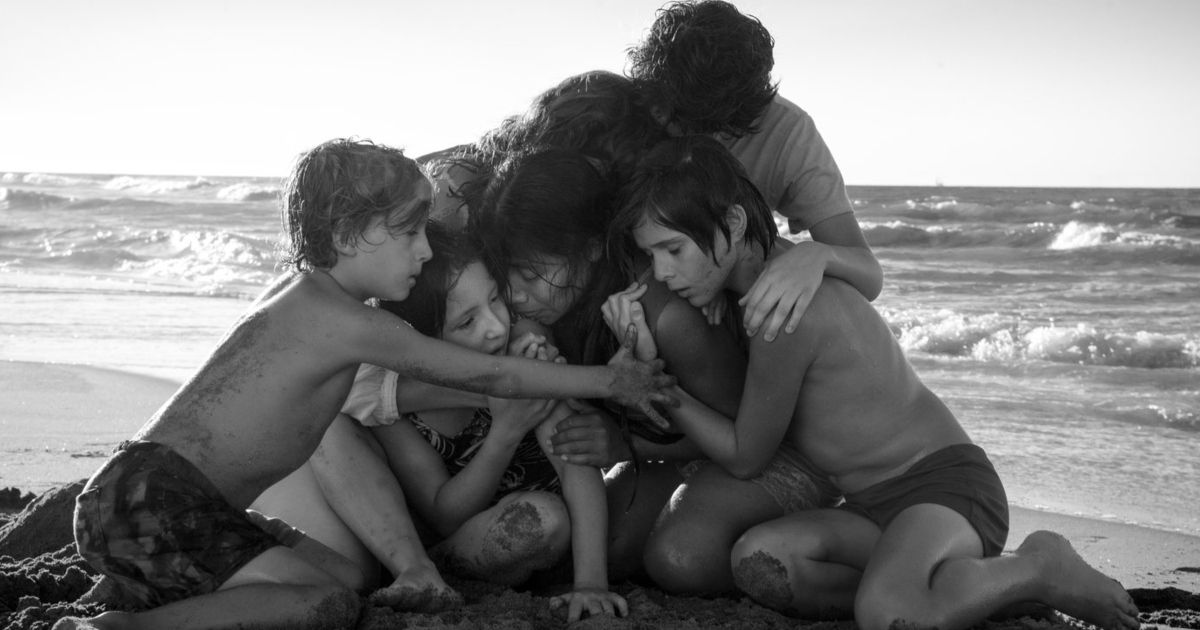 Roma is a Mexican-American drama that premiered in 2018. Alfonso Cuarón wore many hats for this film, including director, writer, producer, cinematographer, and editor. His involvement doesn't stop there, as he pulled from his own life experience to bring this tale of class disparities to the big screen.
Our main character Cleo is a nanny and maid to a wealthy family in Mexico. Cleo has her hands full caring for the four children, so when she discovers she's pregnant a lot is running through her mind. Political tensions around town, the abandonment of her boyfriend, and the friction in the family she works for all make for a poignant peek into this woman's life.
Related: Best Modern Movies Shown in Black and White, Ranked
12
The Lord of the Rings: The Return of the King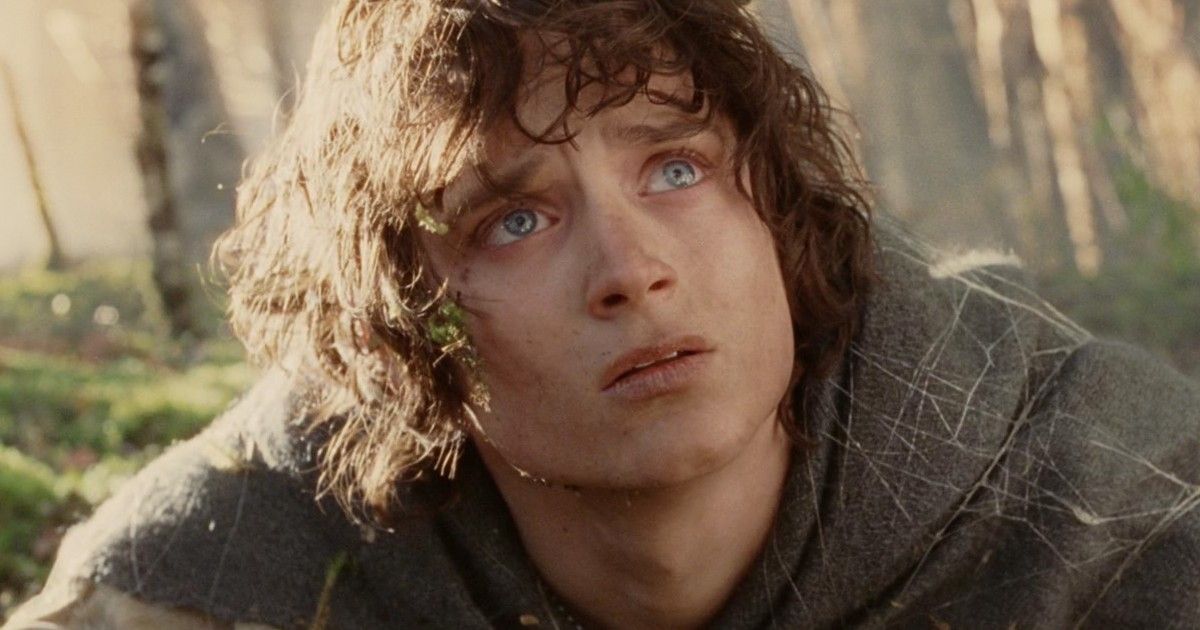 Fantasy buffs know the contribution J.R.R. Tolkien made to the genre, with his bestselling epic fantasies like The Hobbit or The Lord of the Rings, the latter selling more than 150 million copies. The films also had monumental impacts, and the last one, The Return of the King, put a bow on the end of a fantastic series. Elijah Wood stars as the main character Frodo and his allies set out to destroy an artifact.
Newer viewers may balk at the over three-hour runtime, but will come to find out how quickly the time zips by in this action-packed film. Ending such a huge series out on a high note is always a true challenge, but the team behind The Return of the King did just so and in the process set a new standard for what fans expect from an epic fantasy film.
11
Brokeback Mountain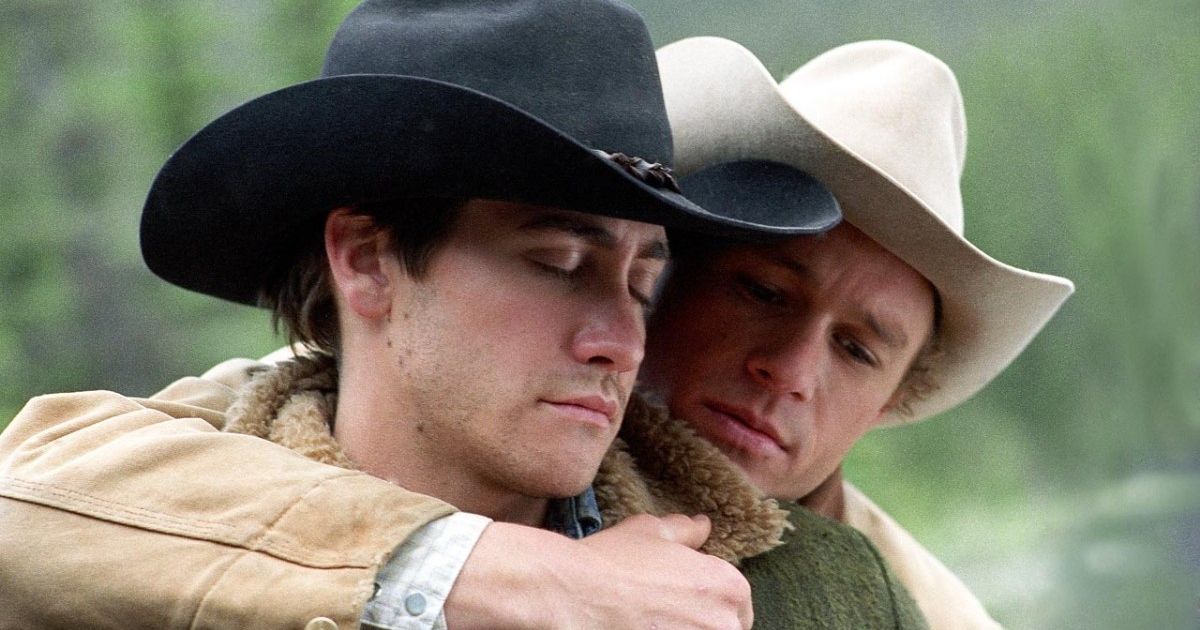 Brokeback Mountain is a western romance, but instead of the cowboys falling in love with a damsel, the landscape, or themselves, they fall in love with each other. Heath Ledger and Jake Gyllenhaal play the two leads, Ennis and Jack. The movie starts in the early-1960s, when the two are hired to herd sheep on Brokeback Mountain.
They develop a romantic and sexual relationship, though are resistant to admitting it. They decide to follow the traditional route of men: get married to a woman and start a family. But they can never seem to forget each other and the film follows their journey. Brokeback Mountain was a huge win for more representation of gay stories, especially since it was so financially successful.
10
Get Out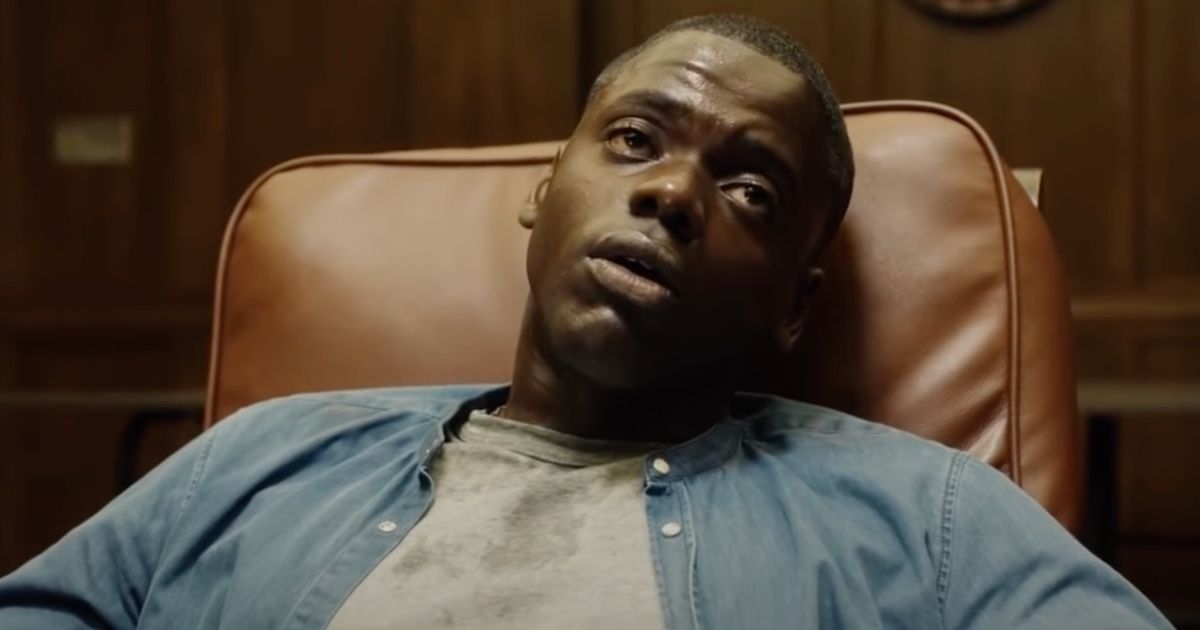 Get Out is a psychological horror with a unique premise that is bound to spark many thoughtful conversations. In his directorial debut, Jordan Peele examined race issues from many different angles. We have our main character Chris, a Black photographer in a relationship with Rose, a white woman from an upper-class family.
Chris is nervous enough to meet his girlfriend's parents since she (allegedly) never dated a Black guy before, and his nerves skyrocket once he arrives and Rose's family and housekeepers are strange, to say the least. Get Out blew past its relatively small budget and exceeded box office expectations because of how he seamlessly kept up with the high-paced beats of a horror film alongside social commentary.
Related: Best Debut Movies From First-Time Filmmakers
9
Avatar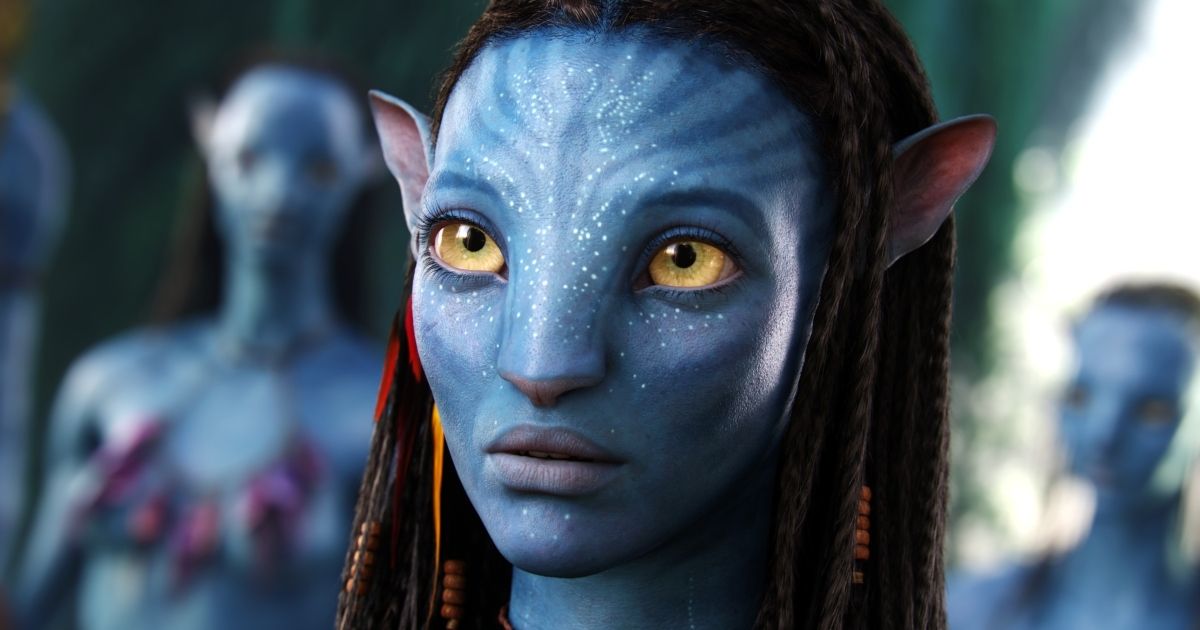 Avatar is one of the highest-grossing films of all time, banking nearly $3 billion. But what is it that makes this sci-fi epic so great? A great cast is one reason. A talented writer and director with a proven track record is another (James Cameron, also behind some of the Terminator films).
Avatar is set in the future when there's an energy crisis on Earth and some believe using resources from the planet of Pandora will solve their issues. But the aliens on Pandora won't let humans and their generated avatars take over that easily. The visual effects are what make this movie special, from how the Pandora aliens look to the world itself. If audience members want a transportive experience, Avatar is a great bet.
8
Wonder Woman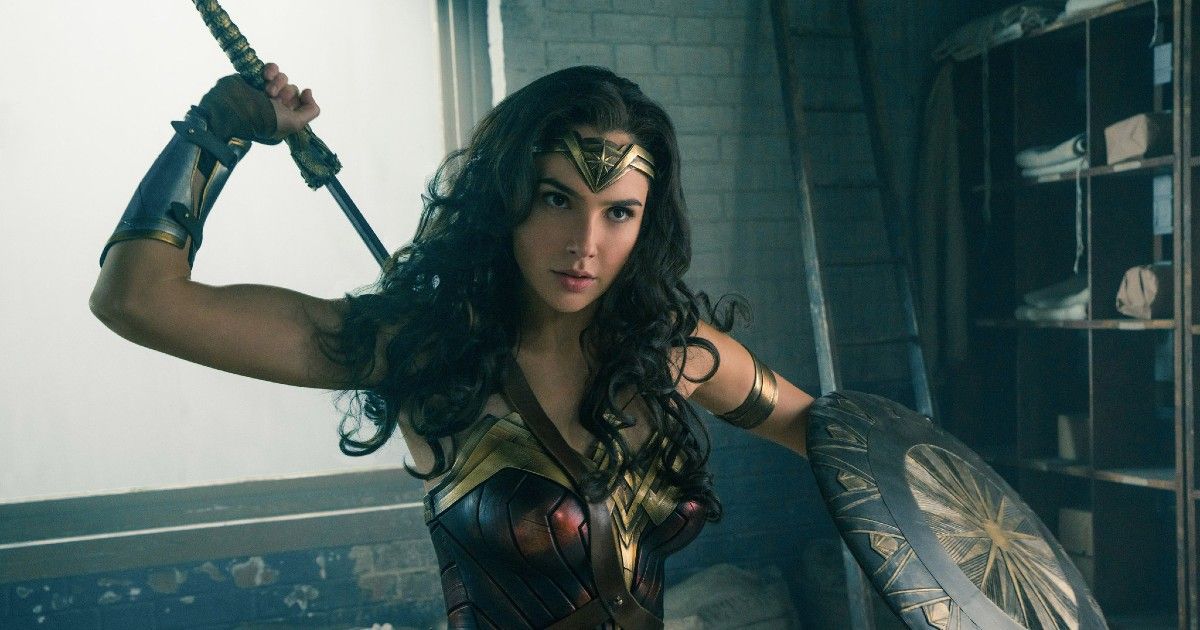 The world was long due a big budget superhero movie with a woman as its lead, and Wonder Woman came to answer the call. Starring Gal Gadot in the eponymous role and directed by Patty Jenkins, Wonder Woman shattered perceptions about women-led productions.
Set on an isolated island, Diana is a trained warrior whose world is disrupted when a pilot crashes and reveals the troubles of the outside world, namely World War I. She believes the violence is the work of the god Ares and wants to put an end to it, sending her (and audiences) on a thrilling journey. The film sparked a lot of conversation about what it means to be a "strong female character" and the male gaze in superhero films.
7
Inception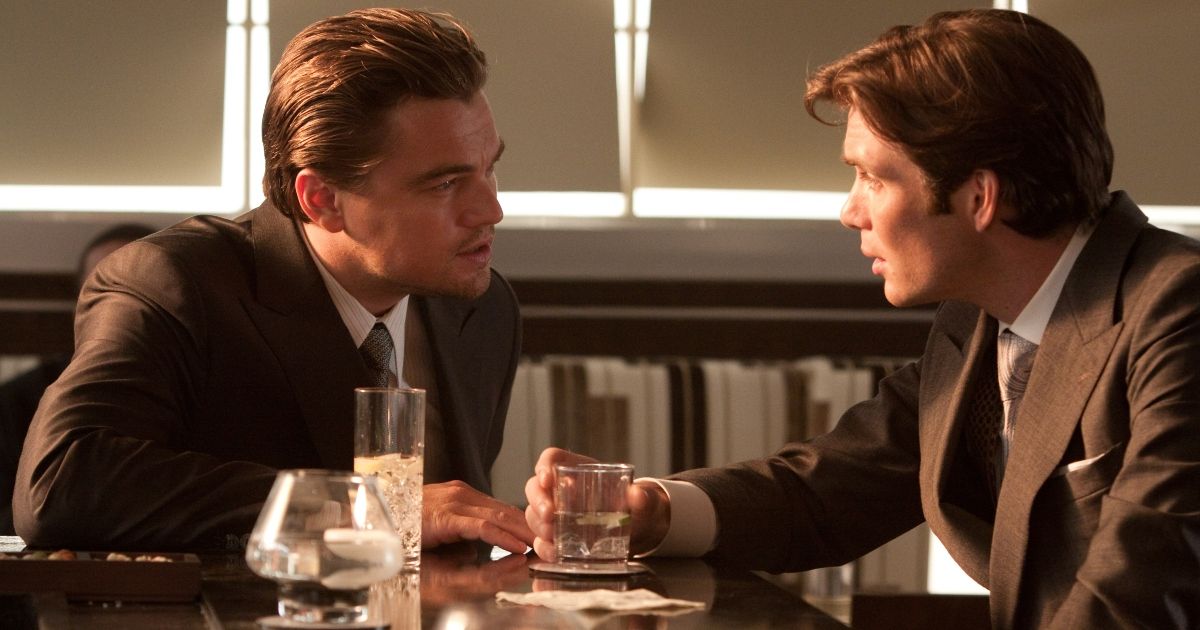 If you're in the mood to feel like you're in a fever dream and to question reality, Inception should be next on your to-watch list. Our protagonist is Dom who is a thief that weasels his way into people's dreams to extract secrets and manipulate the victim's subconscious. His latest mission is not just to discover someone's secrets, but to plant an idea in someone's mind. The next target is a businessman.
As Dom and his team delve further into this heist, reality and dreams start to blur for the characters and audience. Inception blended different genres and has become part of a generation's lexicon, used whenever things feel trippy and not one hundred percent real.
6
Joker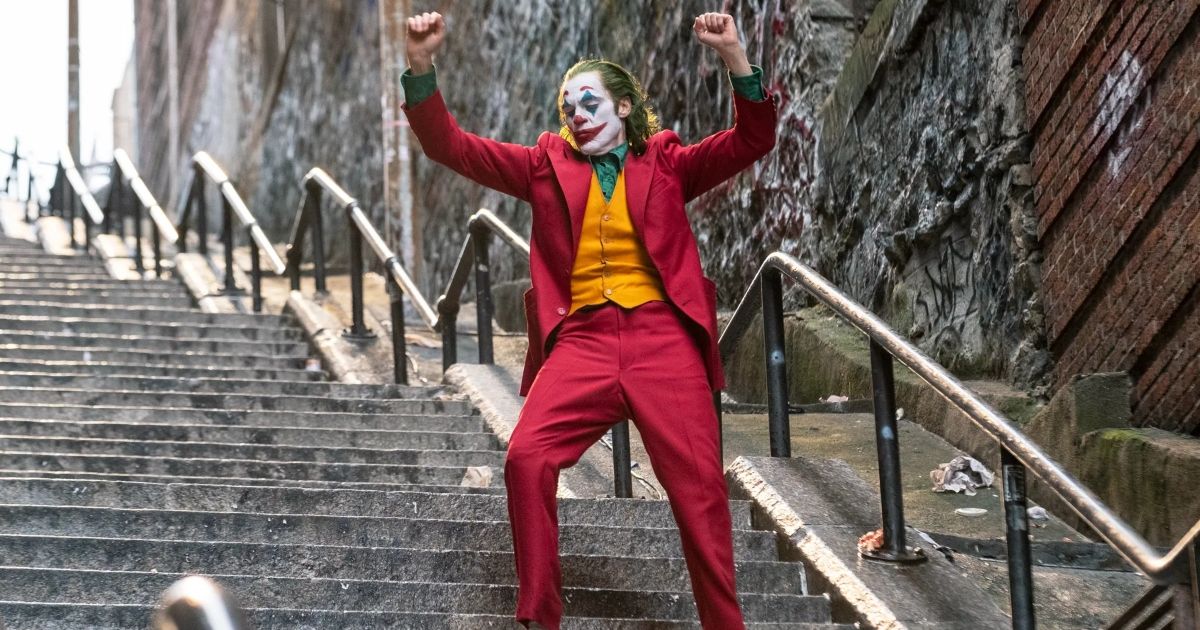 Though following a trend of villain origin stories, Joker (2019) managed to strike a chord in a way some of the others in this subgenre hadn't. Joaquin Phoenix plays Arthur, later known as Joker. He is a party clown and a comedian who is struggling to survive, and that battle sends him down a path of villainy as his grip on reality loosens.
Though Joker turns into a bad guy, the setup showing how he was ostracized by the world helps viewers feel connected to him. It helps that Phoenix gave his heart to the role, fully buying into the fun, wicked persona of Joker. His iconic dance scene on a set of stairs in the Bronx has since been dubbed the Joker Stairs and has become a tourist attraction and used in commercials.
5
The Hunger Games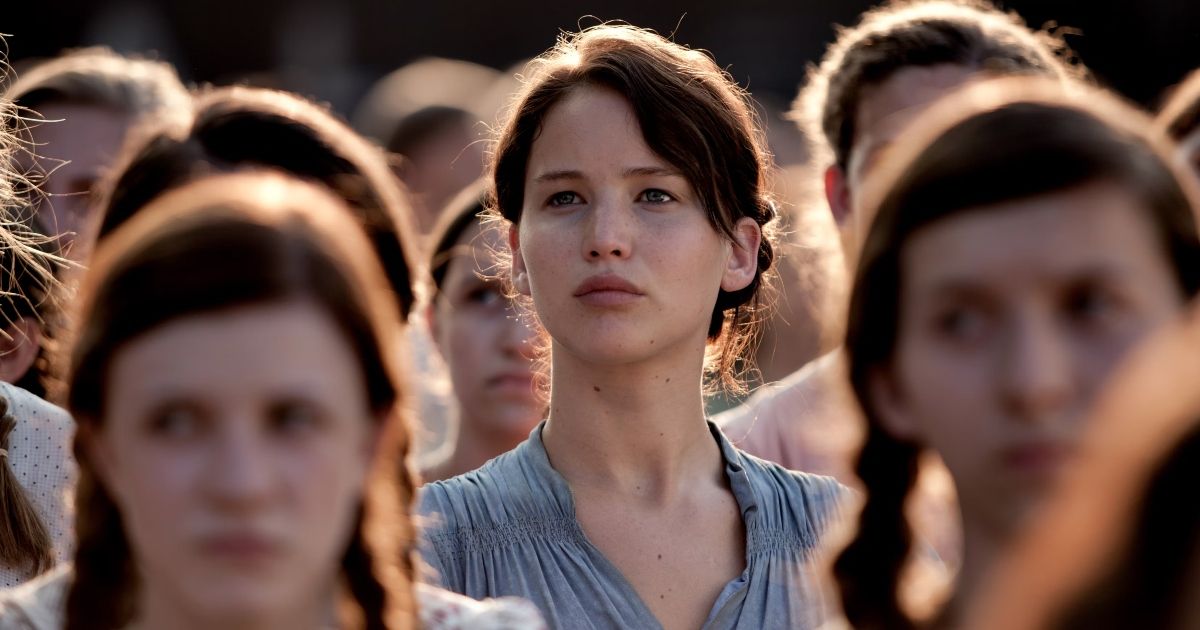 The Hunger Games is often touted as one of the best YA book-to-screen adaptations of all time, and for good reason. Suzanne Collins crafted the complex world in her bestselling books. While all the movies have their own merit, the first installment in 2012 set the tone for the following movies and deserves its place on the list.
Katniss Everdeen is a girl living in District 12, a dilapidated district whose residents are struggling to survive when she ends up in a brutal fight to the death with other people in the country of Panem. This film solidified Jennifer Lawrence as one of the top actresses of our time.
4
The Social Network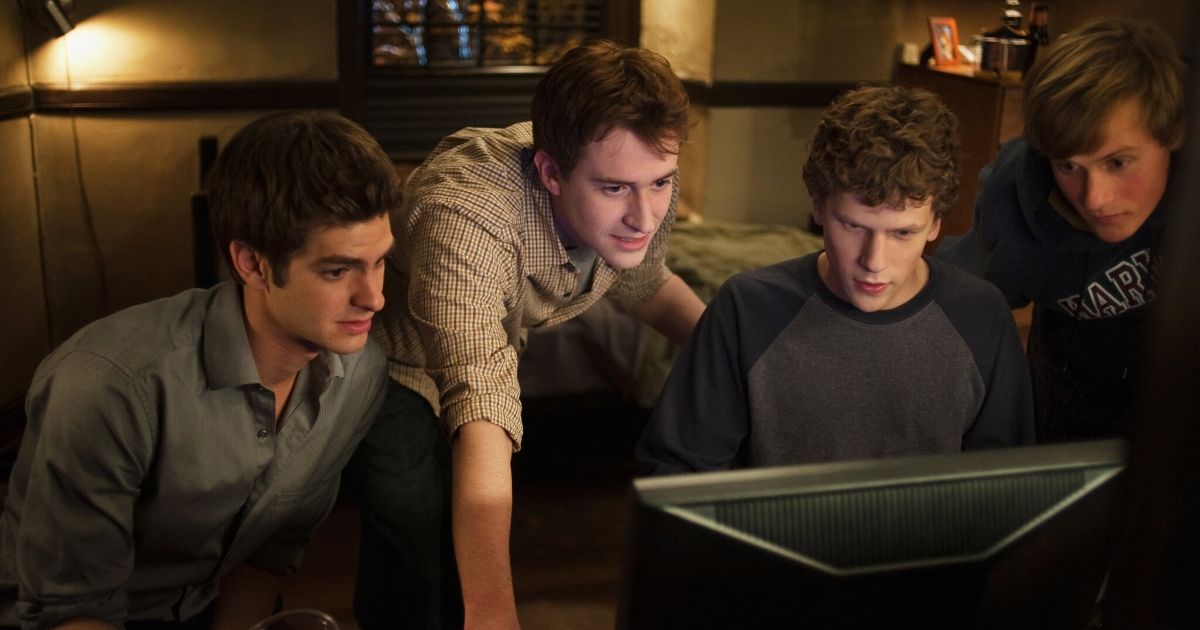 In 2009, author Ben Mezrich wrote a book called The Accidental Billionaires that covered how Facebook was founded. Just one year later, a biopic based on the book was released, received international praise, and was slotted as number two in Rolling Stone's 50 Best Movies of the 2010s. Jesse Eisenberg played the most well-known founder Mark Zuckerberg, with Andrew Garfield, Armie Hammer, Justin Timberlake, and Max Minghella as the other tech bros.
Some credit The Social Network for inspiring more people to pursue entrepreneurship. This film has legal intrigue, college shenanigans, and insight into a website that has shaped all of our lives, whether we have accounts on Facebook or not.
3
Barbie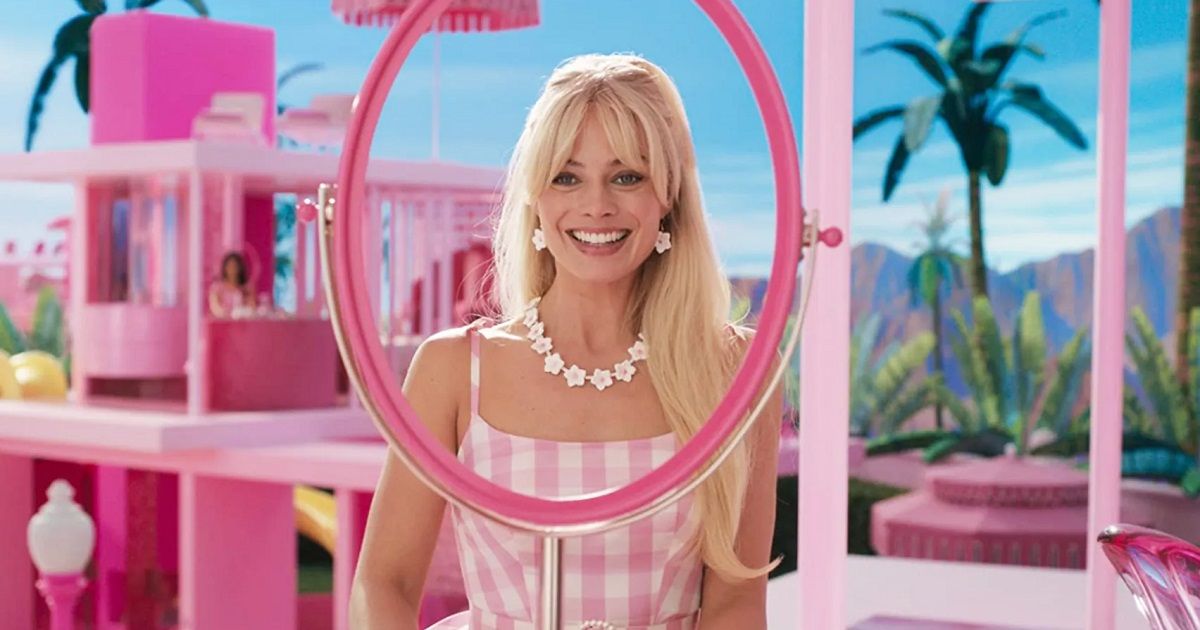 Barbie was released in the summer of 2023 and already has made waves in the film industry. Margot Robbie starred in the titular role and Ryan Gosling starred as Ken. Their performances in the classic fish out of water scenario as the two dolls navigate the real world were filled with great comedic situations and moments of vulnerability.
There's no doubt that their performance helped push Barbie past one billion dollars in box office earnings, but director Greta Gerwig's influence must also be recognized. Barbie is the highest-grossing film by a woman director and one of the most successful films of all time. Gerwig's success will lead to opportunities not just for her, but also for more women directors.
2
Moonlight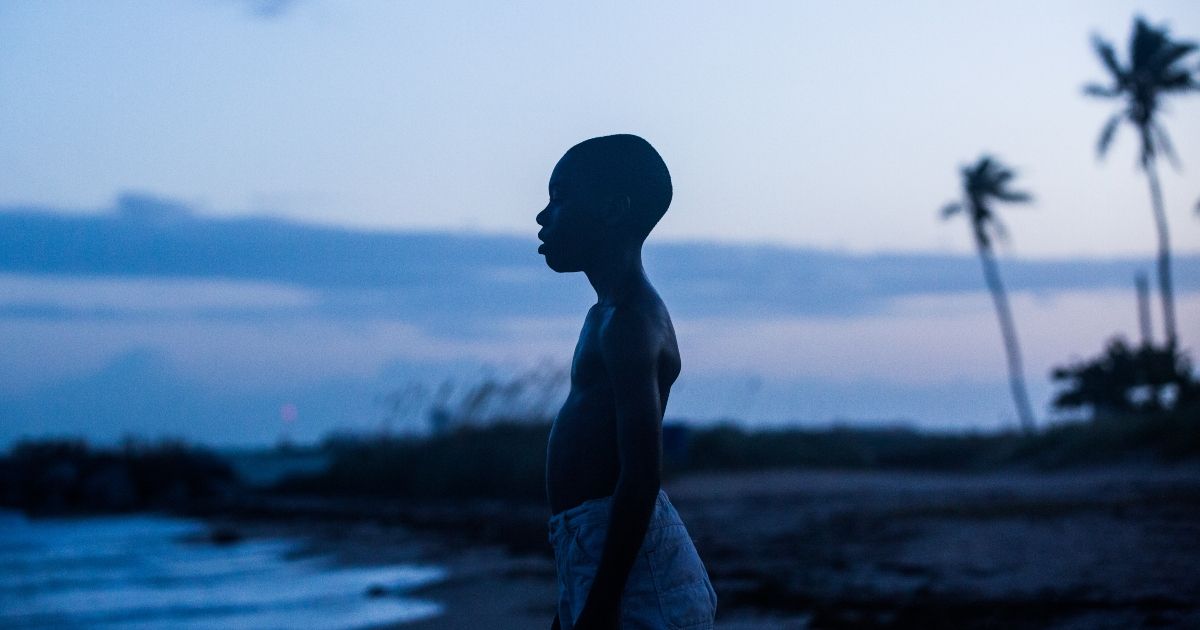 Moonlight is a coming-of-age film that highlights the struggles of a young Black boy questioning his sexuality. The film has three parts, focused on his childhood, teenage years, and adulthood. From the get-go, our protagonist Chiron is under immense stress due to an unstable home life, unsavory "friends," and starting to question who he is. As the years go on, he is forced to put on a tough front to shield himself from the pain he's experiencing, even if it costs him true happiness.
Men's sexuality, gender, and identity are not explored enough, especially in minority communities. Moonlight adds to the space with its nuanced storytelling and authentic acting performances.
1
Parasite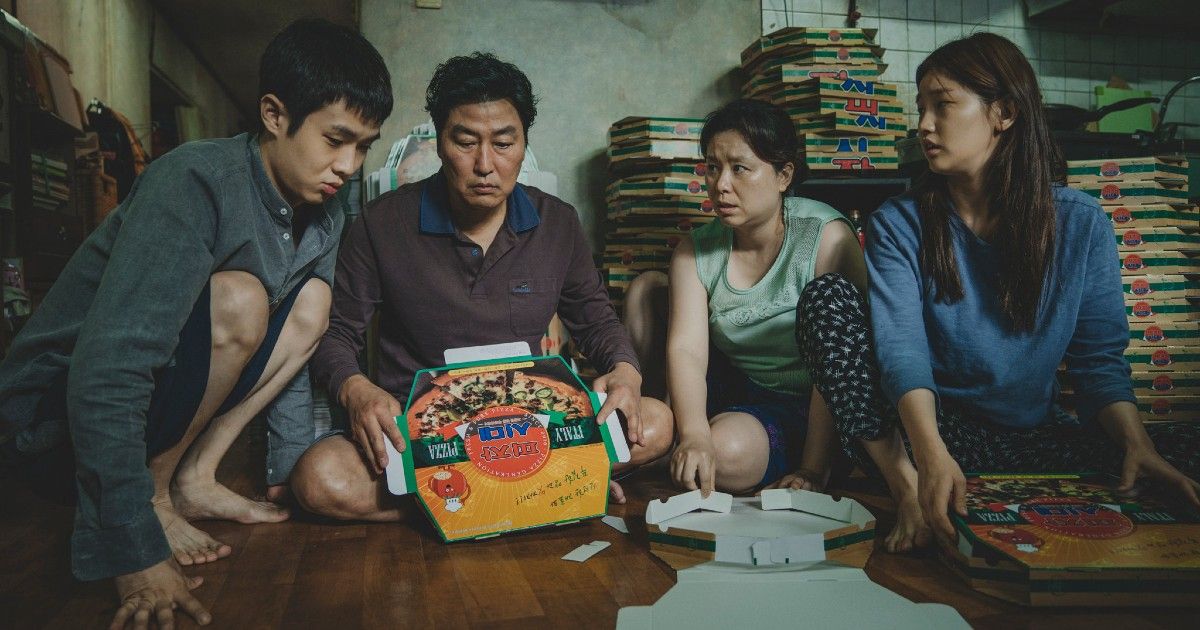 Parasite is a South Korean comedy/thriller released in 2019. A poor family wants to worm their way inside the house and lives of a wealthy family, so they devise a plan to adopt new identities to earn employment with the family. As they get pulled more into the family drama, the messier their lives become.
This film is a fresh take on class commentary and is bringing more deserved attention to international films in the Western market. Parasite was the first Korean film to win the Palme d'Or and won countless other awards. A series is currently in development.
on bbc news
on hindi news
on the news today
on channel 7 news
ôrf news
campo grande news ônibus
ôpera news
campo grande news greve de ônibus
l1 news horário dos ônibus
l1 news ônibus
lago azul news ônibus
news österreich
news österreich heute
news österreich aktuell
news öffentlicher dienst
news österreich corona
news öl
news österreich orf
news ö3
news österreich heute aktuell
news österreich sport
ö24 news
ölpreis news
öbb news
ösv news
österreich news krone
övp news
özil news
öffentlicher dienst news 2023
österreich promi news