A lot goes on behind the scenes in every major music industry around the globe and over the years, a couple of showrunners have shed light on these activities in a detailed manner. From the labored production of hit songs to conflicts between musicians and people they associate with on a daily basis, there is never a shortage of drama that would make for a good story.
When it comes to real-world musicians, there normally isn't enough information to cover several seasons of a TV show, so networks have often preferred fictional stories. Such a move also allows the writers to get as creative as possible with the personal lives of the protagonists, and it's all for the viewer's benefit. So far, the following TV offerings give a better picture of what the music industry is like.
20
Nashville (2012 – 2018)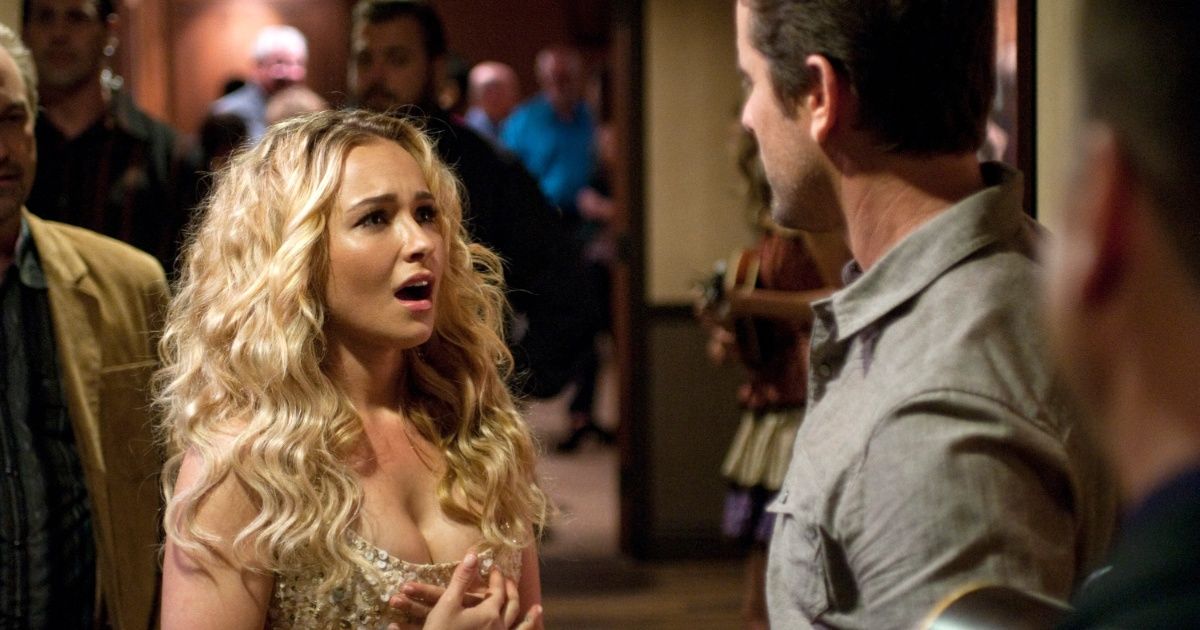 Nashville keenly explores the challenges that come with both newly acquired fame and fading fame. For the "Queen of Country Music," Ryana James, low album sales and half-sold venues mean the fans have stopped enjoying her music. This worries her so much that she becomes envious of the rising star Juliette, who is spearheading the new style known as bubble gum country pop.
It's all very familiar since there have been numerous real-world cases of older musicians hating on younger ones. The two thus keep feuding but are forced to find a way to coexist at some point. Over the course of the series, several other characters are introduced, all facing the problems that come with gaining fame or losing it. The show has a soap opera tone, hence it's palatable even to those who don't care about the genre.
19
Roadies (2016)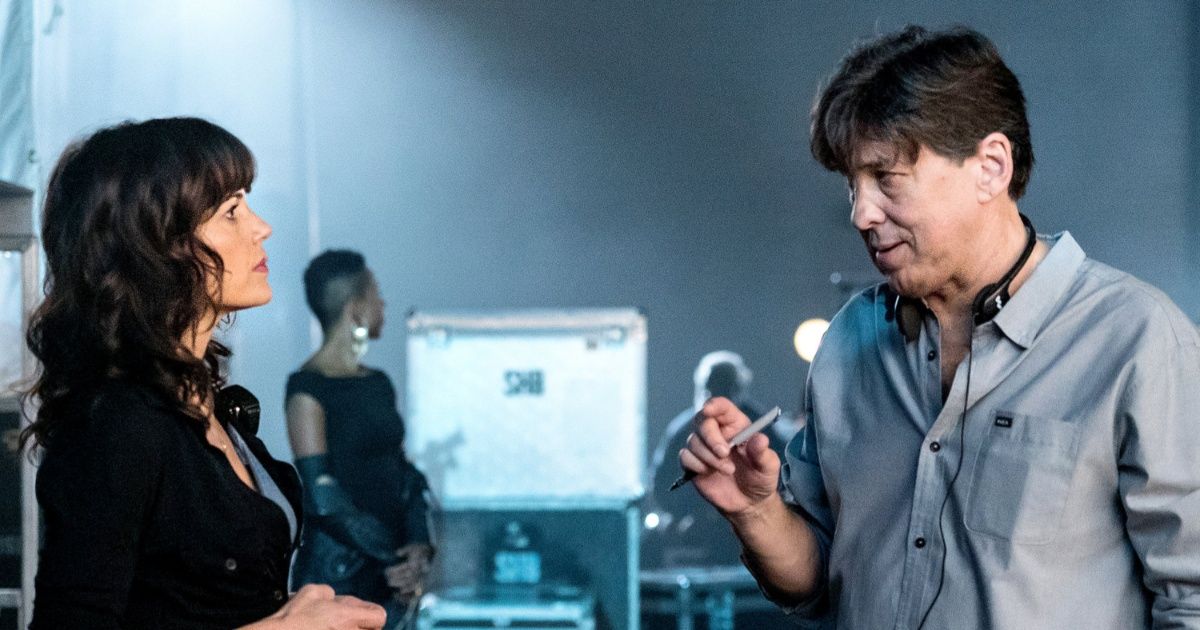 In Roadies, an effort is also made to stand out from the pack. Instead of focusing on all the numerous setbacks a musician is likely to face, the show strictly sticks to tour experiences. The main character is Bill Hanson, a tour manager of the fictional The Staton-House Band, who enjoys having as much fun as the main attractions. But that doesn't prevent him from being meticulous. Generally, Bill is hands-on and hardworking.
Roadies is a comedy, so various interesting characters are introduced. One enjoys risking her life unnecessarily, by skating everywhere, including on the steps of stages. Another is a security guard whose job description reads "Do not allow a girl named Natalie Shin to come backstage." The said person is notorious for seducing crew members and distracting them, so all the security's resources are channeled towards her.
18
Empire (2015 – 2020)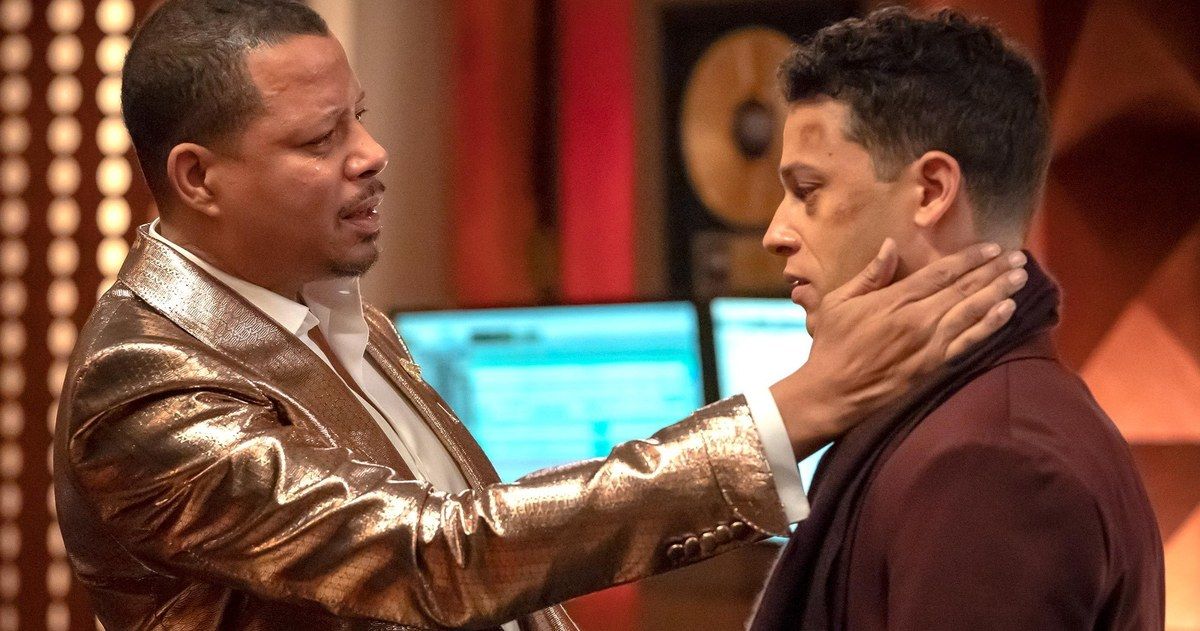 Empire is arguably one of the TV shows that should have ended sooner because its last two seasons are only good, while the previous ones were excellent. However, it's still worth investing time in, thanks to the magnificent performances of two of the most talented Black actors — Taraji P. Henson and Terence Howard. The events center around Empire Entertainment CEO, Lucious Lyon, who has to juggle between music, family, and a life of crime.
Lucious is depicted as more of a mob boss than an average studio head, so the show gets to ride on plenty of crime TV tropes. Still, Empire remains a story about music at heart. There are numerous incredible performances and tons of cameos from Black celebrities like Chris Rock, Alicia Keys, and Swizz Beatz. Additionally, the sibling rivalry on display here is much more entertaining than what's on offer in other dramas.
17
Sex & Drugs & Rock n' Roll (2015)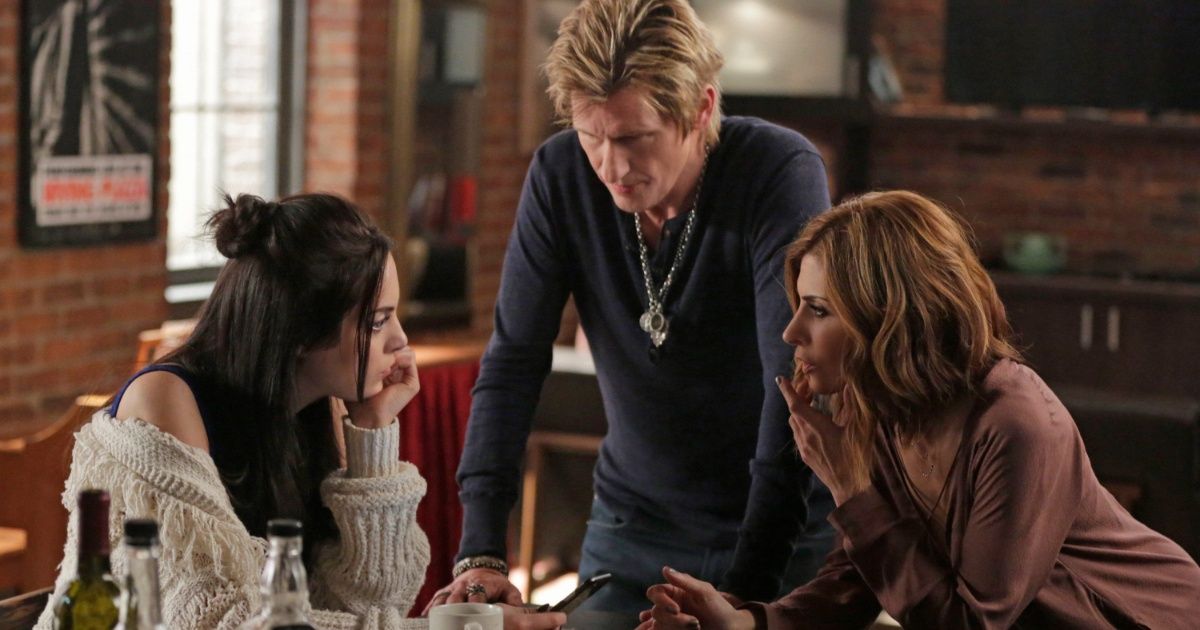 Many shows have misleading tiles but Sex & Drugs & Rock n' Roll gives what it promises. The excesses that rock stars are known for are all showcased, and at times, the hedonistic lives of the fictional celebrities in the show lead to unexpected discoveries. For example, in the pilot episode, aging rock star Johnny sees a girl in a bar and heads right to where she is in order to kiss her, only to learn that she is his illegitimate daughter.
RELATED: Greatest Musical TV Episodes of the Last 20 Years
Years of unregulated fornication means Johnny has several children he doesn't know about and Gina is one of them. She wants to be a star too, and even though she initially doesn't like him, she forces him to help. In her own words, "Things are always much easier when daddy is helping." Johnny is thus left with no choice but to be responsible for someone else for the first time in his life. Consequently, a beautiful father-daughter arc develops.
16
Queens (2021)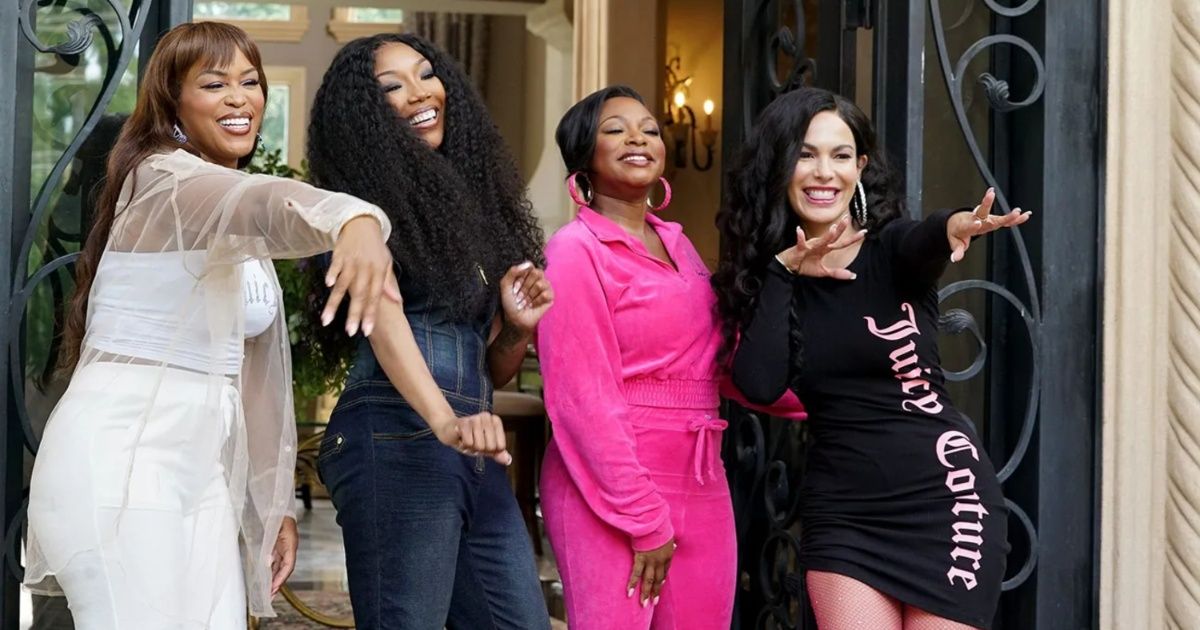 The breakup of popular groups is always inevitable in the music industry and that's what happened to the Nasty B**ches in Queens at the height of their fame in the '90s. Over 20 years later, all the in-house jealousy has faded, so the four members reunite, aiming to recapture their lost glory.
Legendary rapper, Eve, plays the lead character, "Professor Sex" Robinson, so viewers remain very confident watching her, knowing that she is dealing with drama that is very similar to what she experienced in her own music career. The other rappers are given culture-appropriate names like Naomi "Xplicit Lyrics" Harris and Jill "Da Thrill" Sumpter, hence they feel very real to viewers. And as great as the music plot is, the writers avoid sticking to studio and performance scenes only. There is a lot of family drama centering around cheating and parenting. When combined, all the different elements make the show very addictive.
15
Vinyl (2016)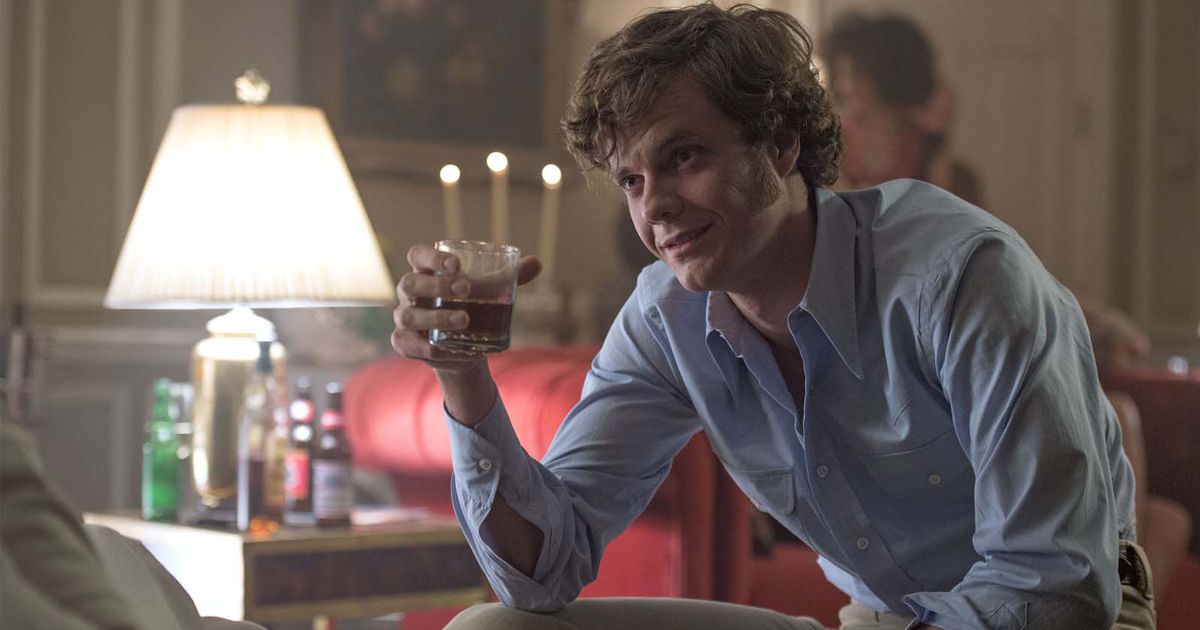 Vinyl might be too brief, but it's undoubtedly one of the best shows created by film directors. Martin Scorsese is the creator and even though he doesn't direct every episode, the show maintains his trademarks whicjh include hedonistic protagonists, mature dialogue and lavish sets. The main character is Richie Finestra, a '70s record company President who is finding it hard to dominate the industry like he once did.
Rolling Stones frontman Mick Jagger serves as one of the executive producers, and given the excellent musical choices, it could be presumed that he is had a hand in it all. Terrence Winter (known for The Sopranos, Boardwalk Empire. and The Wolf of Wall Street), is also on board here as a producer and writer, so none of the plot elements ever come off as weak or unnecessary.
14
Mozart in the Jungle (2014 – 2018)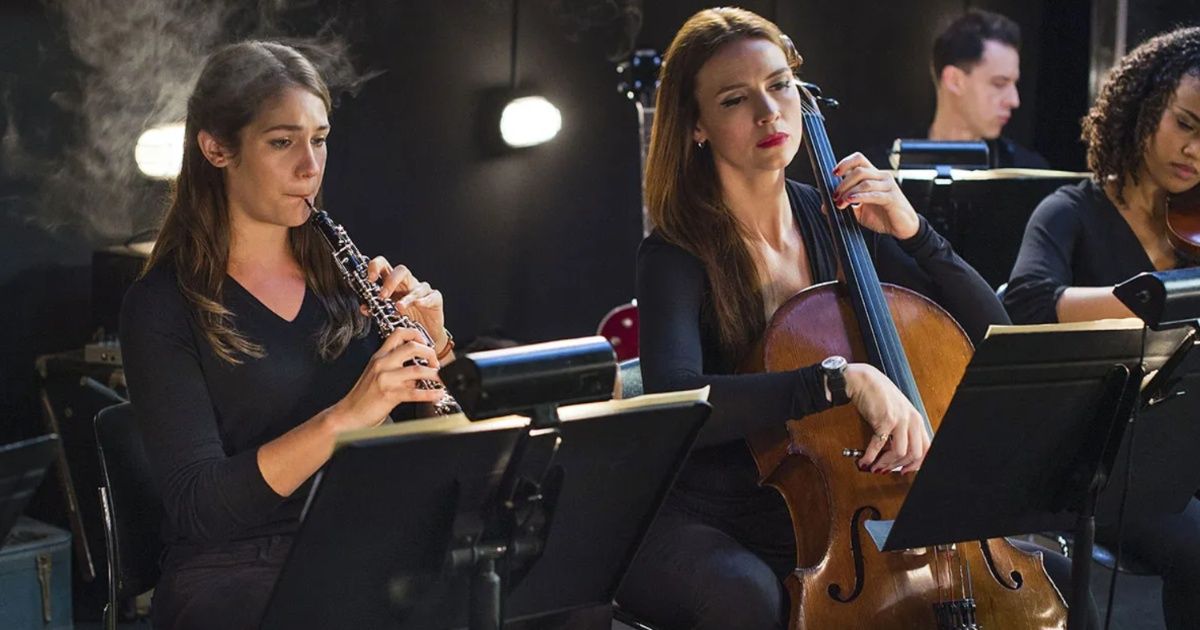 Classical music doesn't normally get as much attention in TV shows as it does in movies. Thankfully, there is a rare gem in Mozart in the Jungle, which isn't about the legendary Amadeus, but about the young fictional oboist Hailey, who is growing frustrated with her failure to find the big break. She hopes to play for the New York Symphony, something that has proved hard to achieve so far.
Hailey's slow progress is down to both bad luck and incompetence. She makes plenty of mistakes, causing her fellow composers to not take her seriously. And for the few times in which she is given a chance, something pops up, resulting in her showing up late or forgetting something crucial. Still, this is a story of resilience and hard work, so she keeps pushing until she makes it.
13
Star (2016 – 2019)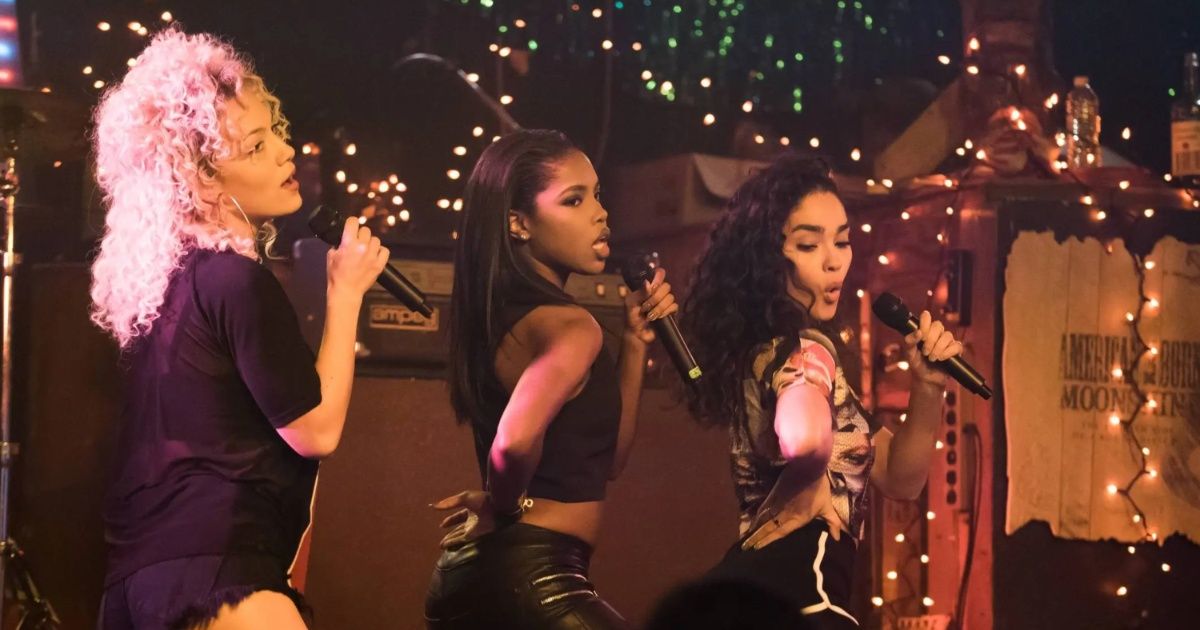 Star gives a clear picture of what the journey is like for Black musicians as they strive to be known. In it, two sisters flee foster homes where they are being abused and team up with a celebrity's neglected child to form a music group that will help change their lives for the better. Sadly, glory doesn't come easy. Personal disagreements, coupled with exploitative music industry rules, drive them to the point of almost giving up.
The series has multiple sad moments, but there's always a reason to stand up and dance, thanks to the wonderful performances that are featured in every episode. All the songs are series-exclusive too, a fact that makes fans appreciate the cast's work even more. Most importantly, Star is the brainchild of Empire creator Lee Daniels, so there is a smooth, effortless touch to every production aspect.
12
Turn Up Charlie (2019)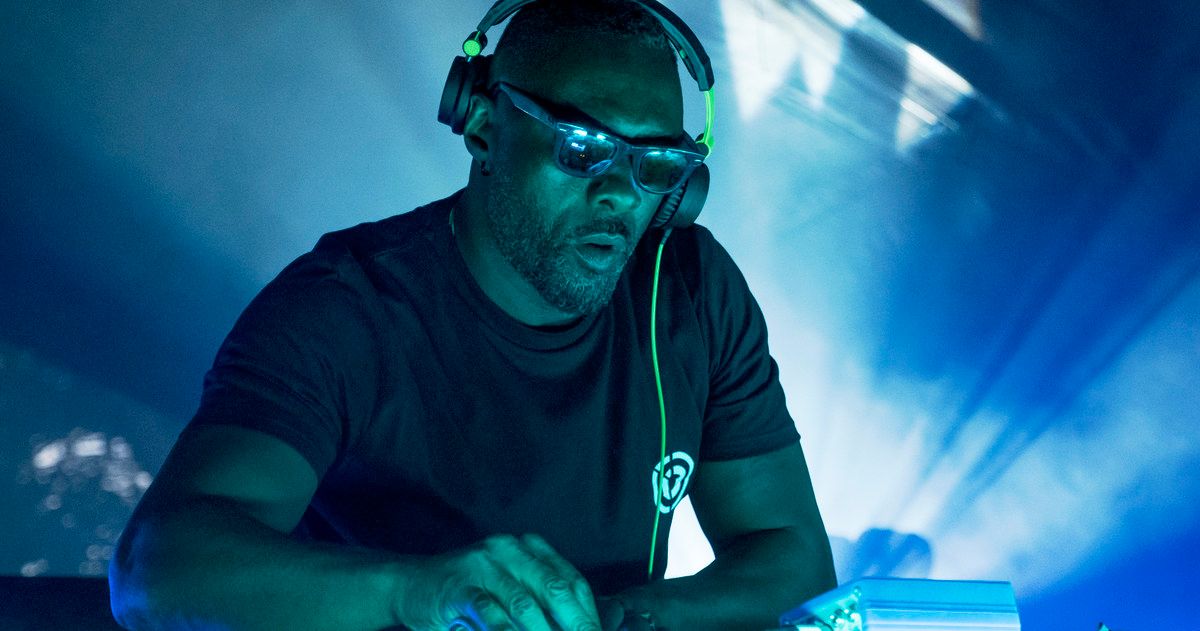 Some of Idris Elba's best performances have come in TV shows, rather than movies, and Turn Up Charlie is one of the shows where he effortlessly shines. The underrated small-screen project sees him play a struggling deejay who seeks to rebuild his career while working as a nanny for his famous friend's child. His journey to superstardom isn't smooth, but he keeps pushing.
The Netflix series is a refreshing entry in the genre because deejays are often neglected when it comes to stories about the music industry, yet many of them sell out arenas in the real world. Here, viewers learn a thing or two about how to balance ambition and current gigs to ensure one doesn't go broke and become miserable while trying to achieve their dreams.
11
Infamy (2023)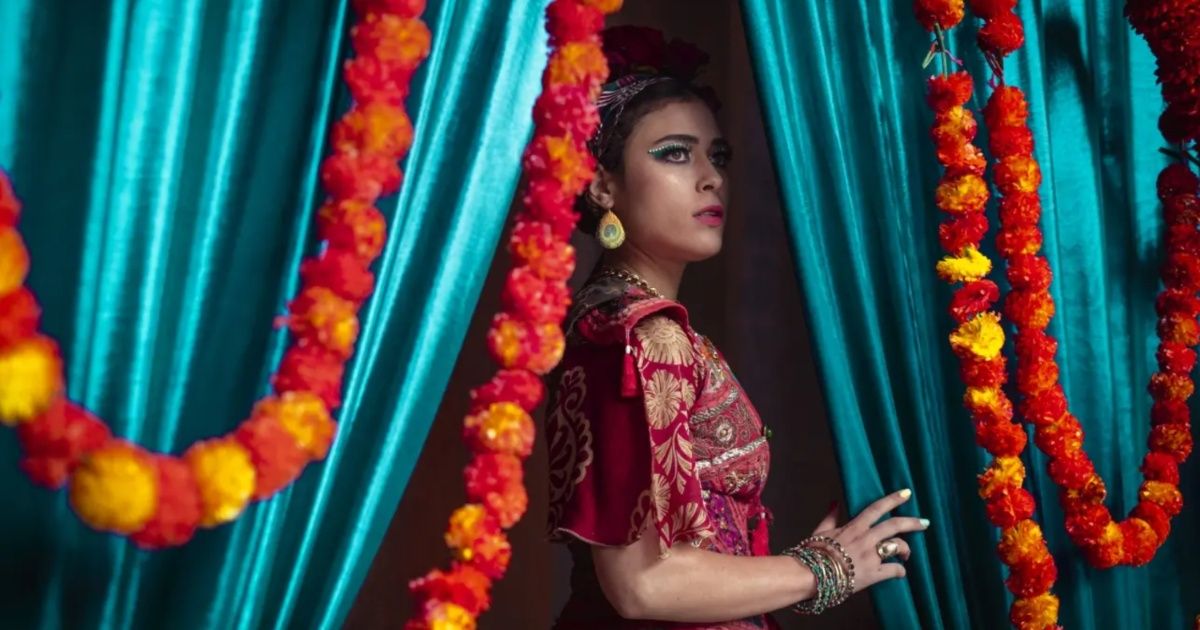 Ideally, an aspiring musician should only have to deal with industry-related obstacles, but for Gina in Infamy, her family is what stands in the way between her and superstardom. Out of nowhere, she is forced to leave her comfortable life in Wales and move with her Romani family back to Poland. There, she is urged to marry the son of her influential uncle's business partner, but she isn't interested because she wants to be a star, not a housewife.
Things become more complicated for Gina when she falls for a record producer who is helping her. Before she can figure it all out, he ends up getting murdered, leaving her with a bigger quagmire. Infamy is, therefore, more of a thriller than a musical, meaning it's also the kind of show casual viewers can easily enjoy without having to care about how beats are made and what it takes to give a great performance.
10
Dave (2020 – Present)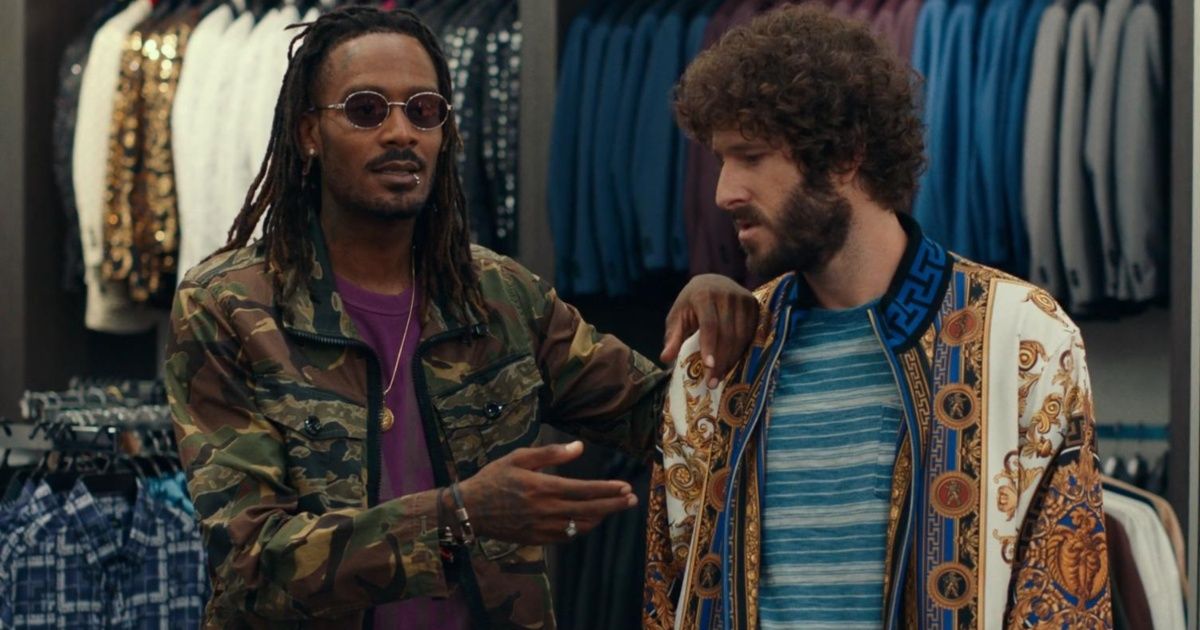 Produced by Kevin Hart, Dave centers around a fictionalized version of rapper Lil Dicky. The emerging star convinces himself that he is destined to become one of the world's greatest rappers, so he works hard to achieve his dream while pushing and pestering everyone to support back his ambition. The rapper's real-world hype man, GaTa also stars as an exaggerated version of himself.
The actual Lil Dicky tends to focus more on acting and music, but this version feels rapping is the most important thing, so remains resilient, and while at it, he keeps finding himself in the most comical situations. It's an amazing comedy for Hip Hop fans because there is a long list of celebrity cameos, notably Doja Cat, Lil Nas X, Macklemore, and Lil Yatchy.
9
Paradise City (2021 – Present)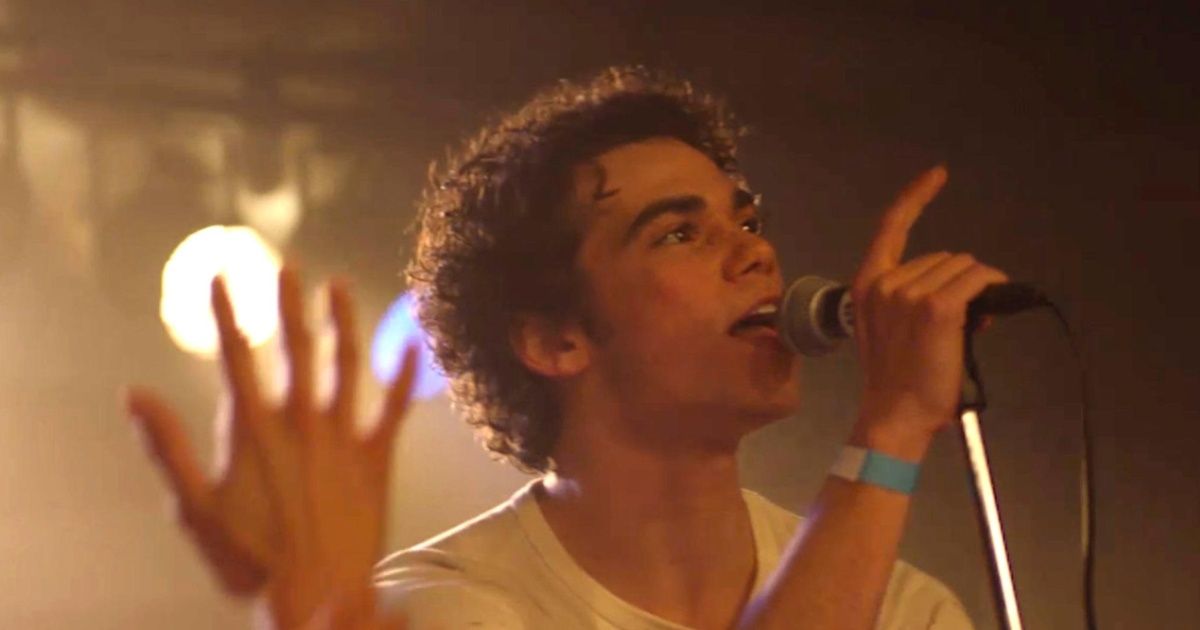 Paradise City mines its plot from the age-old Illuminati rumors claiming that many of the world's stars are successful because they sold their soul to the devil. Here, members of the band, The Relentless, become wildly famous after being offered a deal by Satan. As expected, several complications arise, all with serious implications for the stars and their associates.
Given the subject matter, the Prime Video series also qualifies to be categorized as one of the best supernatural dramas. Still, it's primarily a music show, hence several real-world rockstars make cameo appearances, making the events feel more realistic. Most importantly, the visuals aren't grim as is normally the case with projects featuring the occult. The Los Angeles scenery is beautifully captured, allowing fans to enjoy this Rock n' Roll tale even more.
8
The Get Down (2016 – 2017)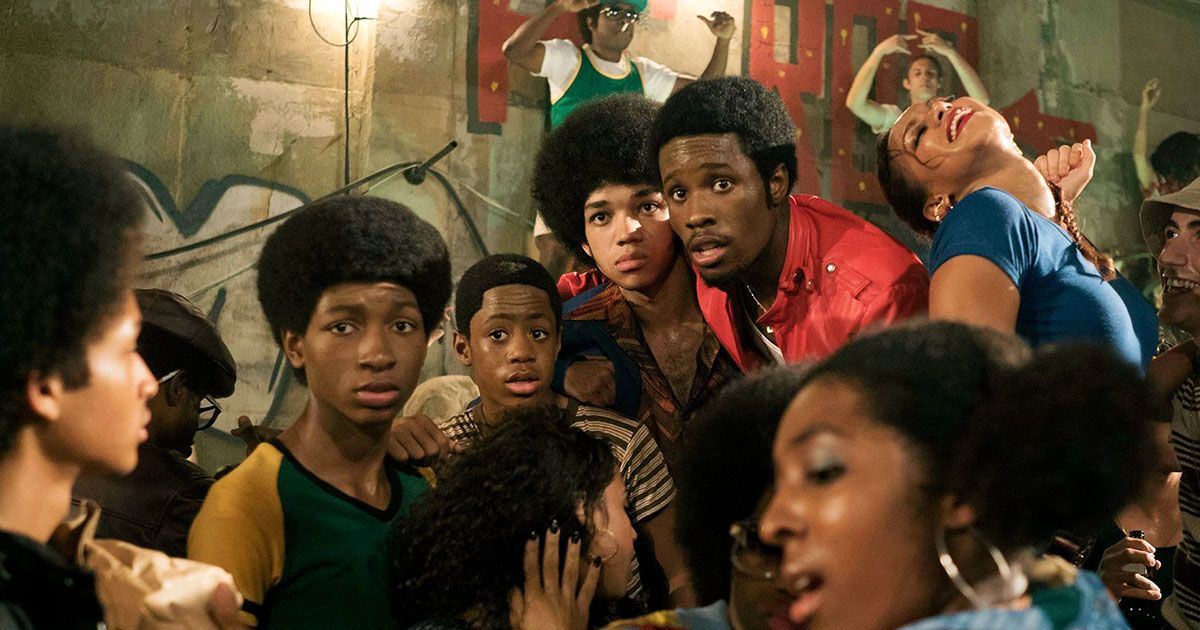 In a TV landscape where most shows normally start and end the same way, The Get Down aims to be a little creative. Each episode begins with fictional rapper MC Brooks telling his story to a crowd in a concert. His rap sessions serve as brief recaps of the previous episode's proceedings and a foundation for the events that are about to play out in the current episode.
At the center of the story is a group of New York teenagers aspiring to make it big in the music industry. One is a rapper, another is a deejay, and the other is a singer. Together, they encounter several challenges such as being caught up in gang feuds, facing backlash from preachers who hate secular music, and falling prey to predators in the industry. Fans are thus left crossing their fingers, hoping that the dreams of the protagonists don't get cut short.
7
The Idol (2023)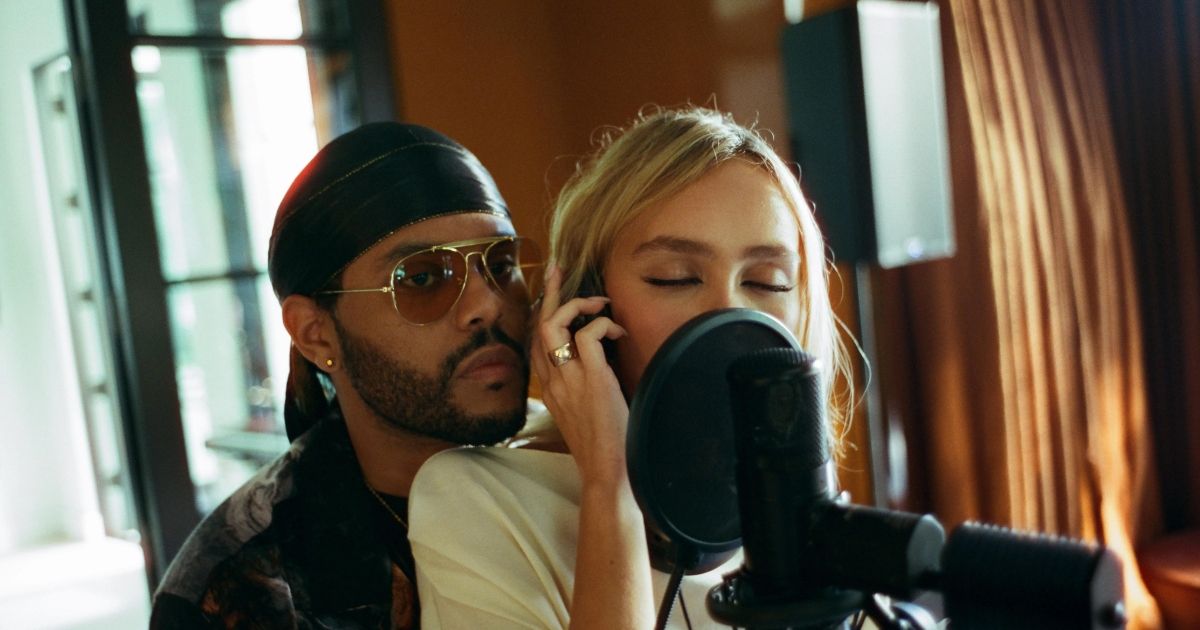 The Idol is created by pop star Abel Tesfaye, aka, The Weeknd, who also has a lead role as a nightclub and cult leader. The other lead character is a pop star played by Johnny Depp's daughter, Lily-Rose Depp. Together, the two shine in yet another tale that merges music with the freaky and disturbing world of the occult.
In the series, Jocelyn (Lily-Rose Depp) works hard to reclaim the title of the "World's Sexiest Pop Star" after a nervous breakdown she suffered on stage causes fans to abandon her. The night club owner offers to help, but he soon begins manipulating her, much to the chagrin of her friends. There are only five episodes, meaning The Idol is the kind of show that viewers will have an easy time binging on.
6
Atlanta (2016 – 2022)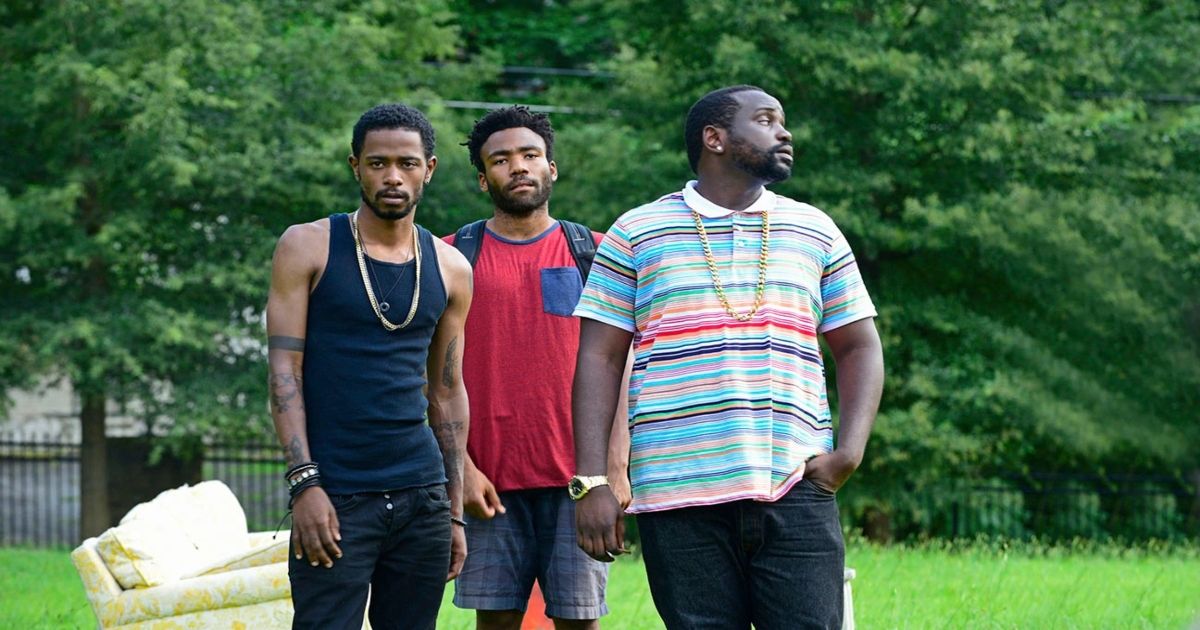 Atlanta is one of the rare shows where all the leads — LaKeith Stanfield, Brian Tyree Henry, Donald Glover, and Zazie Beetz — have gone on to become Hollywood superstars. In it, Earn works as his cousin Alfred's manager, and together, the two try to make it big in Atlanta's Hip Hop Scene. The plot is easy to follow because fans aren't subjected to multi-episode arcs. There is a greater focus on episodic storytelling, making it easier for potential viewers to jump in at any point.
Additionally, the FX series has numerous bottle episodes, most of which explore different genres. It's clearly the type of series that isn't content with telling a music story only, so it aims to be as artistic and as clever as possible. On top of that, the events unfold via an Afro-surrealist lens, with the show getting to dissect themes like racism, classism, and identity.
5
Monarch (2022- Present)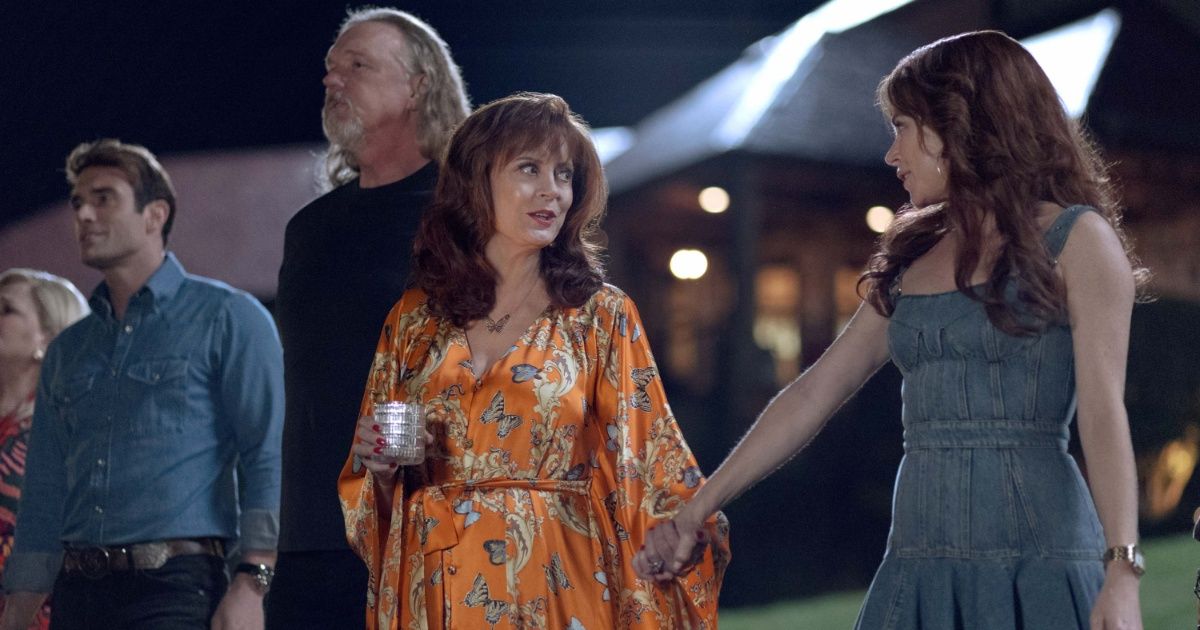 In Monarch, Dottie and Albie Roman are the first couple of country music. The public adores them, but their legacy begins to decline when Dottie's health problems make it to the news. Fans can tell she won't be the same again, so they start abandoning her. The responsibility of maintaining the family legacy now lies on the couple's three children, yet that proves to be a challenge because the mother has always shoved them out of the spotlight.
After the foundation has been laid, the events follow the predictable familiar sibling-rivalry route. However, this doesn't take away from the show's awesomeness. There are business rivalries, love triangles, and even murders that the family seeks to cover. There is, therefore, no shortage of incredible twists for viewers to enjoy in each single episode. Regrettably, there is only a single season available so far.
4
Girls5Eva (2021 – Present)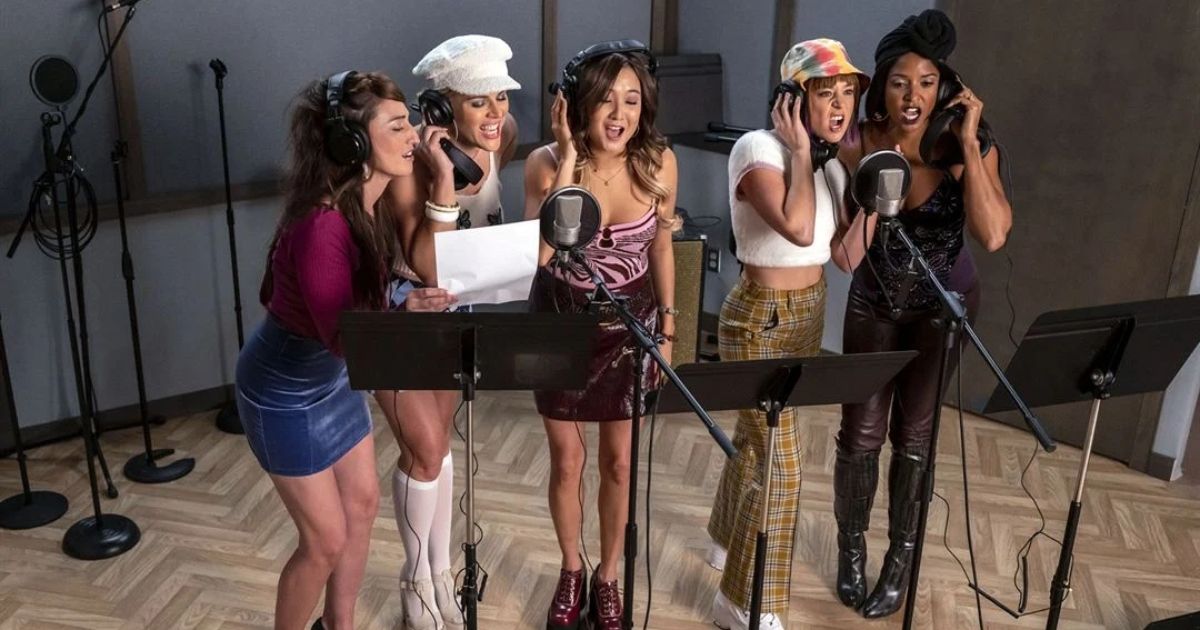 Girls5Eva bears some similarities to Queens. Just like the latter, members of a popular '90s group reunite in order to recapture their fame. Here, the motivation to grab the microphone stems from a young rapper's decision to sample their only ever hit song. It becomes wildly popular, causing the women to believe that they can create something like it once again.
As expected, numerous challenges pop up. In an effort to make the headlines, the woman goes as far as begging the young rapper to sing background vocals for him, but he dismisses them for being "too old," Each of the band members is also shown to be struggling with their own personal issues that further motivate them to seek the spotlight again, One has a bad marriage, another is pretending to be rich, yet she has a poor paying job, while the feels she ought to be doing more than working at her brother's Italian restaurant.
3
Skylines (2019)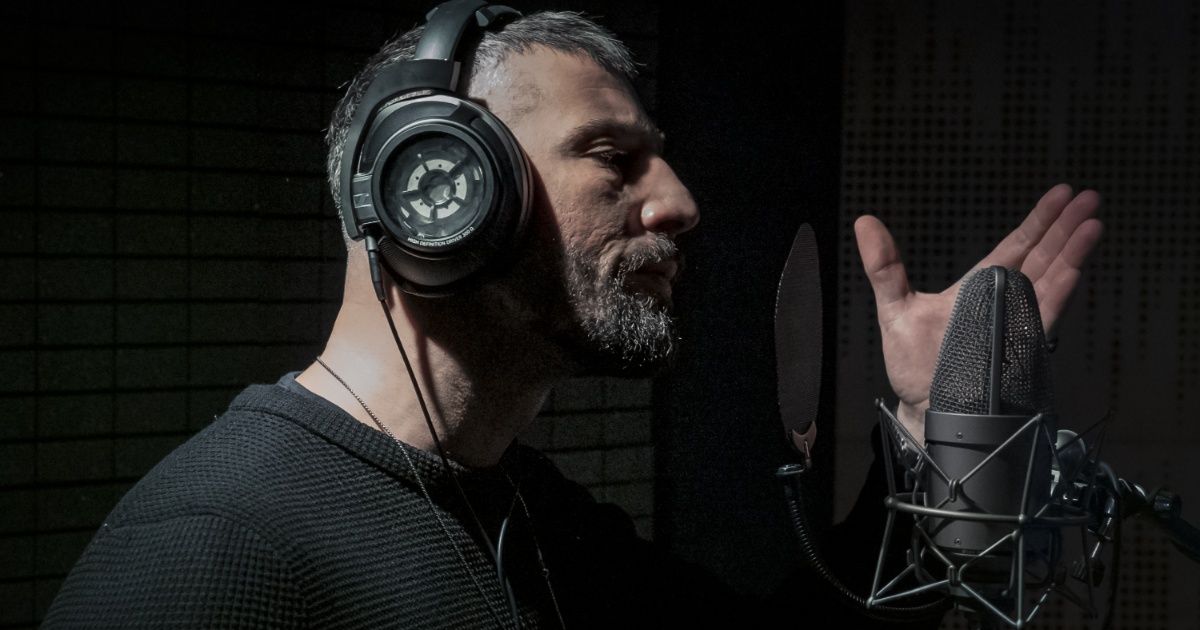 Rarely does the world get to hear about German Hip Hop. Thankfully, Skylines entertains viewers with a few catchy tunes from the European nation. The show chronicles the life of rap producer, Jinn, who gets hired by the lucrative Skyline Records because of his talents. He is excited about his new job, only to find out that the company is also a hub for mobsters.
Skyline thus blends crime and music in the same manner that Empire does. However, this tale is gritter and full of violence. It also educates audiences about the harsh realities of the industry, notably the fact that the music business is often used by organized crime factions to launder money. And as evil as the characters, they are all granted proper character development, allowing audiences to care deeply about them.
2
Hannah Montana (2006 – 2011)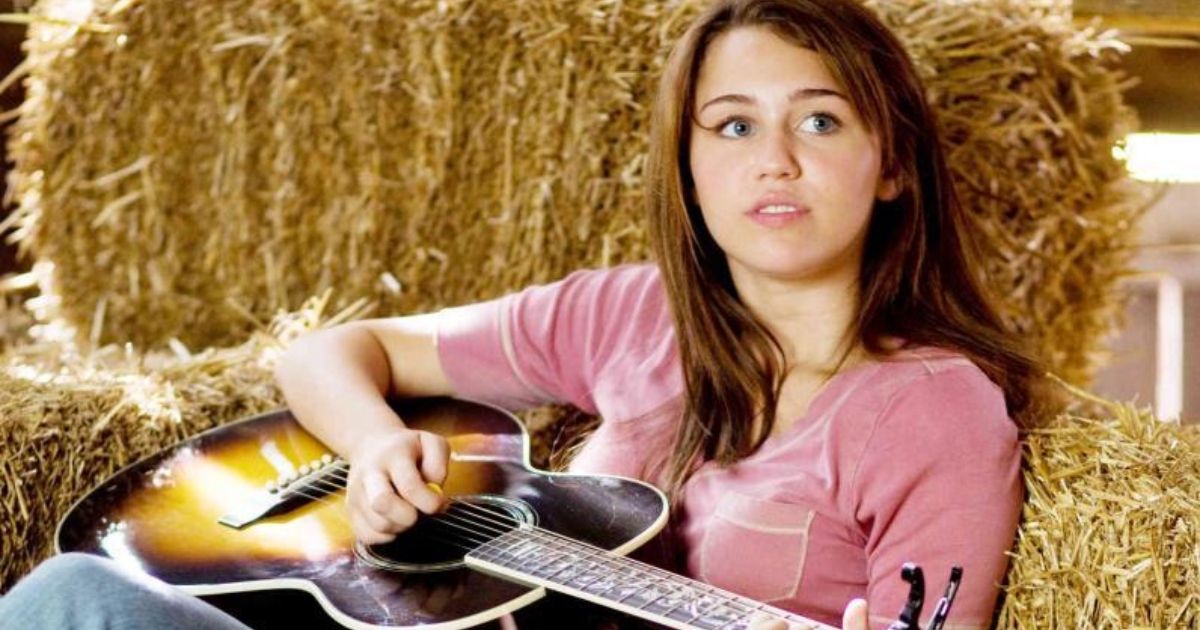 To her friends, Miley Stewart is a normal teenager. Unbeknownst to them, she lives a secret life as the pop star Hannah Montana. Whenever she is Hannah, she wears a blonde wig to conceal her true identity. It's a clever take on the superhero trope that involves people having secret identities and keeping it all a secret from those close to them.
RELATED: 10 TV Shows Named After Famous Songs
The Hannah Montana protagonist is played by Miley Cyrus while her dad is played by Cyrus' real dad, Billy Ray Cyrus. Because of this, the two characters have the best chemistry. Overall, it's a show best suited for teens because it explores youth-related themes like adolescence and the discovery of one's identity. Nonetheless, it's appropriate for family viewing, thanks to the endless comical moments.
1
Rap Sh!t (2022 – Present)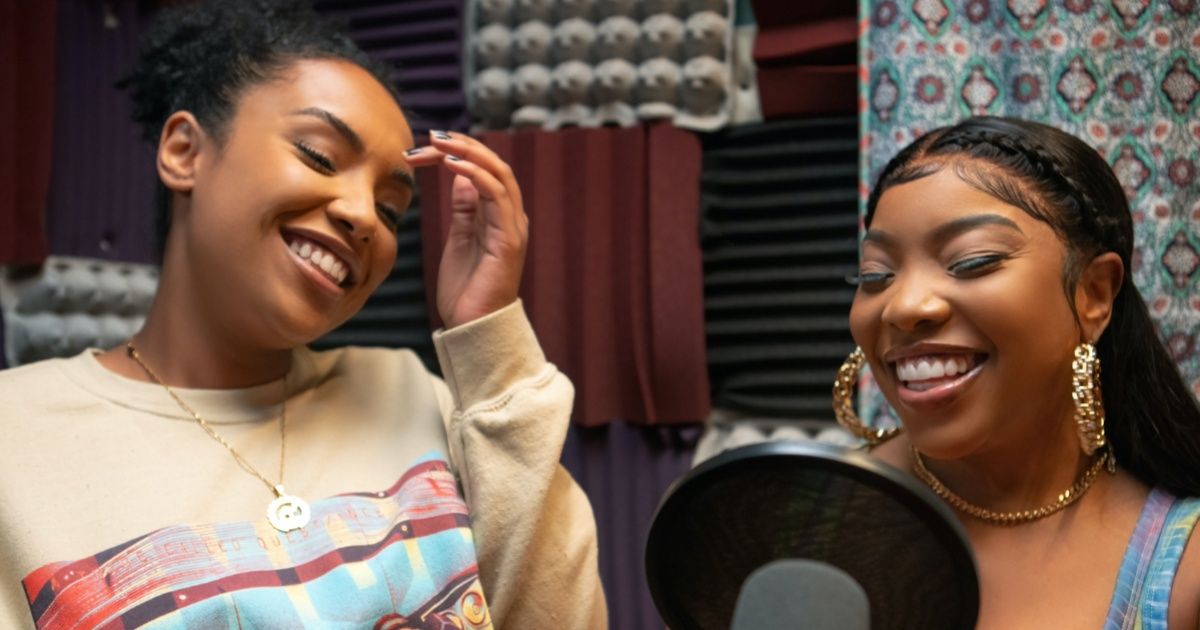 In Rap Sh!t former high school friends reunite and rediscover their love for music. Despite their lives having changed in many ways, they discover to form a rap group and go on to try and find success with the help of their manager, Chastity. The show is created by Issa Rae (best known as the lead of Insecure), and also stars rapper KaMillion.
Generally, Rap Sh!t impresses viewersbystaying true to the current trends and culture. There are several references to things like OnlyFans and "going live." The music too adheres to modern rap, with the ladies opting to shift from social justice messages to what they describe as sexy music meant to "get the bag." Most importantly, the cinematography is extremely beautiful. Every scene features a splash of color, and all the costumes blend seamlessly into the scenery.
on bbc news
on hindi news
on the news today
on channel 7 news
ôrf news
campo grande news ônibus
ôpera news
campo grande news greve de ônibus
l1 news horário dos ônibus
l1 news ônibus
lago azul news ônibus
news österreich
news österreich heute
news österreich aktuell
news öffentlicher dienst
news österreich corona
news öl
news österreich orf
news ö3
news österreich heute aktuell
news österreich sport
ö24 news
ölpreis news
öbb news
ösv news
österreich news krone
övp news
özil news
öffentlicher dienst news 2023
österreich promi news