Summary
Disney's live-action Snow White remake faces significant obstacles including casting controversies and a history of unsuccessful remakes.
Snow White's status as the best animated movie of all time presents a daunting challenge for Disney to live up to its quality.
The movie's changes to the story and character, as well as the cast's comments on feminism, have drawn criticism and raised concerns about misinterpretation.
Disney continues profiting from the live-action remakes trend and has a long list of animated movies that will get this treatment, but a 15-year-old poll now shows an almost impossible challenge for the next Disney live-action remake: Snow White. Although not all of Disney's live-action remakes so far have been a success and the studio keeps repeating the same mistakes, the Mouse House still plans to bring many more movies to live through this trend, and up next is Snow White. Directed by Marc Webb, Snow White will feature Rachel Zegler as the title character, Gal Gadot as the Evil Queen, Martin Klebba as Grumpy, and Ansu Kabia as the Huntsman.
Snow White is expected to take the premise of the 1937 animated classic but with a couple of changes to adapt it to the live-action format and to modernize the tale as well. Snow White has already been involved in controversy due to some of its casting choices and the teased story changes, more so after Zegler expressed disapproval of the original movie and Snow White's portrayal in it. Snow White now has the challenge of overcoming these controversies, and in addition to them, it now has an even bigger challenge brought to light by an old poll.
Related: Snow White Live-Action Remake Cast & Character Guide
Snow White Being AFI's Best Animated Movie Ever Gives Disney's Live-Action Remake A Huge Disadvantage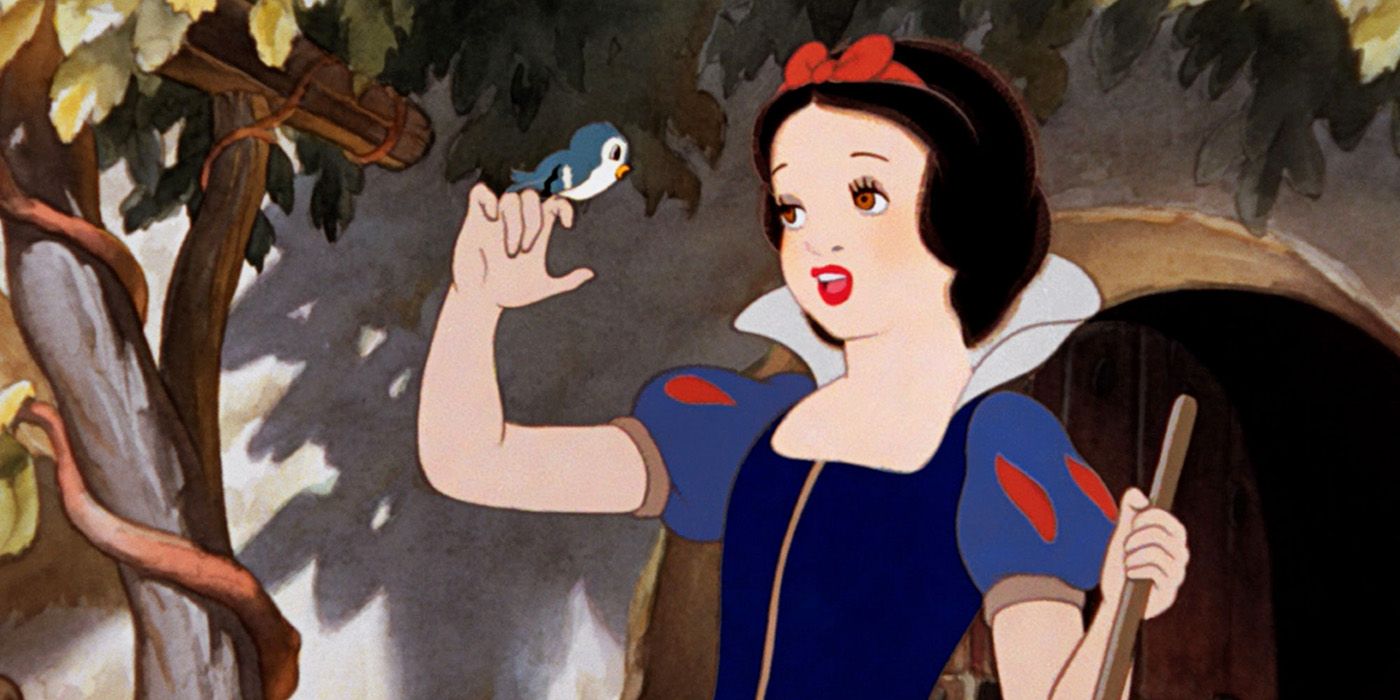 Disney's Snow White and the Seven Dwarfs arrived to change the world of animation, being the first full-length traditionally animated feature film and Disney's first animated movie. Snow White and the Seven Dwarfs has been deemed "culturally, historically, or aesthetically significant" by the United States Library of Congress, and is still regarded as one of the greatest films ever made. In addition to that, a poll by the American Film Institute (AFI) named Snow White and the Seven Dwarfs the greatest animated movie of all time in 2008, giving Disney a near-impossible challenge for its upcoming live-action remake.
Disney has already brought animated classics like The Lion King and The Little Mermaid to life through the live-action trend, but not all of its remakes have been successful. While some made changes and additions to the stories that were beneficial to the characters, as is the case of Aladdin and The Little Mermaid, others made unnecessary additions (like Beauty and the Beast) that hurt the final product.
That, along with some bad CGI decisions and questionable casting choices, has led Disney's live-action remakes to be considered to be worse in quality than the originals, and Snow White's title of the best animated movie of all time makes it even more challenging and difficult for Disney to do justice to the original movie and live up to its quality.
Disney's Snow White Remake Is Already Facing Major Obstacles To Its Success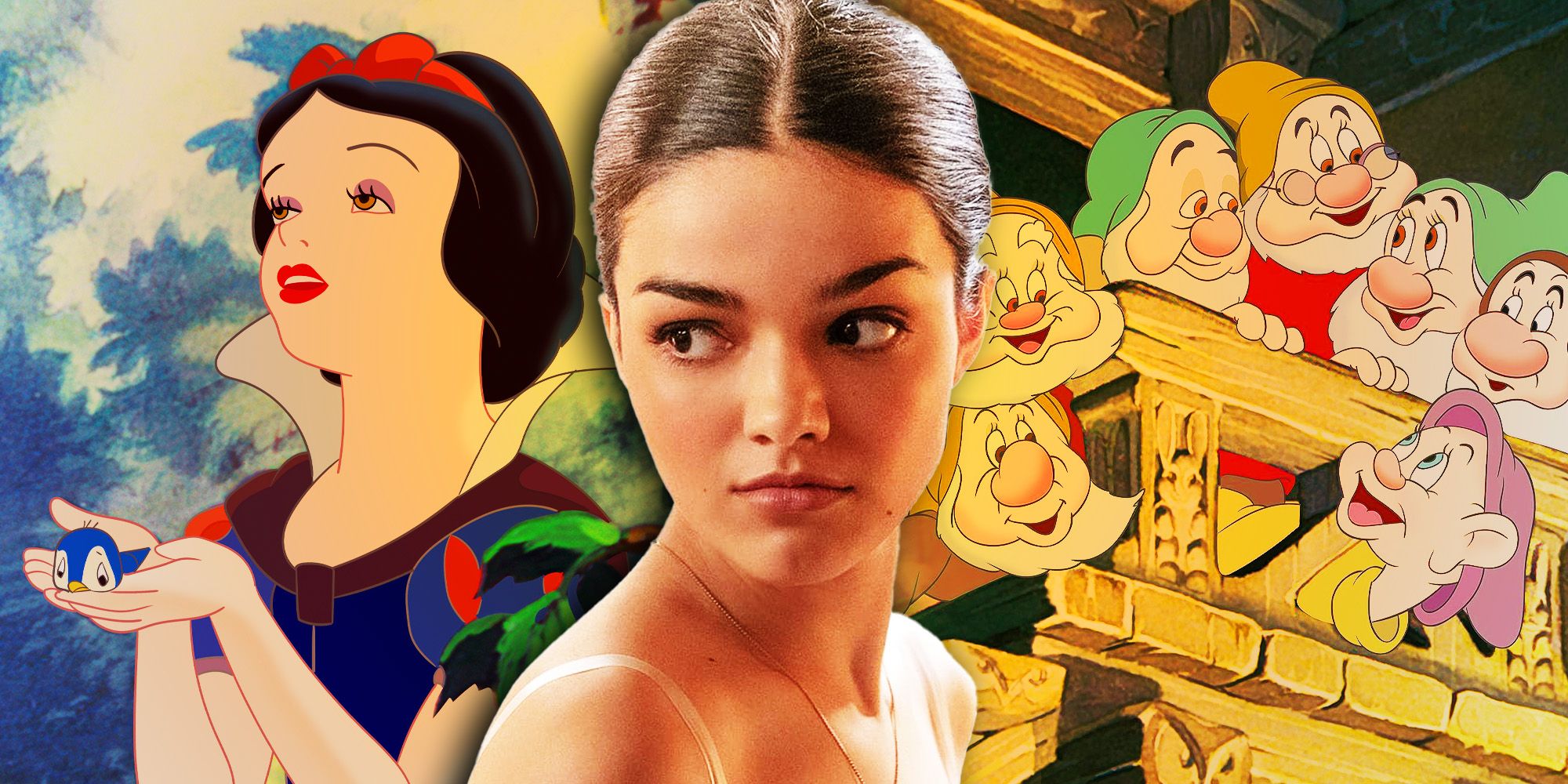 As mentioned above, Disney's live-action Snow White remake is already facing major obstacles due to the many controversies it has faced. It all began with backlash for casting non-little people as the dwarves, followed by criticism over Zegler's casting due to being Latina and the character of Snow White being described as having skin "as white as snow". Zegler's controversy has changed as it's no longer focused on her physical appearance but on her thoughts on the original movie.
Zegler's comments on the new Snow White being "more feminist" and the changes that have been made to the story and the character have drawn criticism for "misinterpreting feminism", promoting the "girl boss archetype", and vilifying women who seek traditional feminine roles rather than roles of power or leadership (via NBC News).
In addition to that, the shadow of the failure of previous Disney live-action remakes is bigger than ever for Snow White. Disney's live-action remakes haven't been box-office hits either, especially the most recent ones, so Snow White has to not only be at the level of the animated version's quality and charm but also be good enough to draw the attention of an audience that's tired of live-action remakes.
Sources: AFI, NBC News
on bbc news
on hindi news
on the news today
on channel 7 news
ôrf news
campo grande news ônibus
ôpera news
campo grande news greve de ônibus
l1 news horário dos ônibus
l1 news ônibus
lago azul news ônibus
news österreich
news österreich heute
news österreich aktuell
news öffentlicher dienst
news österreich corona
news öl
news österreich orf
news ö3
news österreich heute aktuell
news österreich sport
ö24 news
ölpreis news
öbb news
ösv news
österreich news krone
övp news
özil news
öffentlicher dienst news 2023
österreich promi news