Strange, mysterious, and decadent exclusive groups, who lurk in the shadows and target vulnerable and impressionable people, have always fascinated cinephiles and bookworms. They are often pictured wearing Gothic masks and cloaked in black or crimson robes, performing rituals and bowing to a dark entity. Be it in horror, crime dramas, psychological thrillers, docudramas, or even parodies, all of these cults, associations, fraternities, covens, and family clans always seem to have sinister motives, ranging from long-lasting youth and beauty, to fame, fortune, and plain control of others. No method is spared to attain their goals, from bribery, to kidnapping, forced intoxication, spells, hypnotism, and possession.
Whether they tackle the occult, supernatural beings, mental health, prejudice, controversial experiments, or sexual fantasies, these selected films about secret societies span multiple genres, include both American and foreign titles, and vary from creepy, to disturbing, to downright scary, while maintaining a decent, stylized atmosphere of mystery and dread.
15
The Empty Man (2020)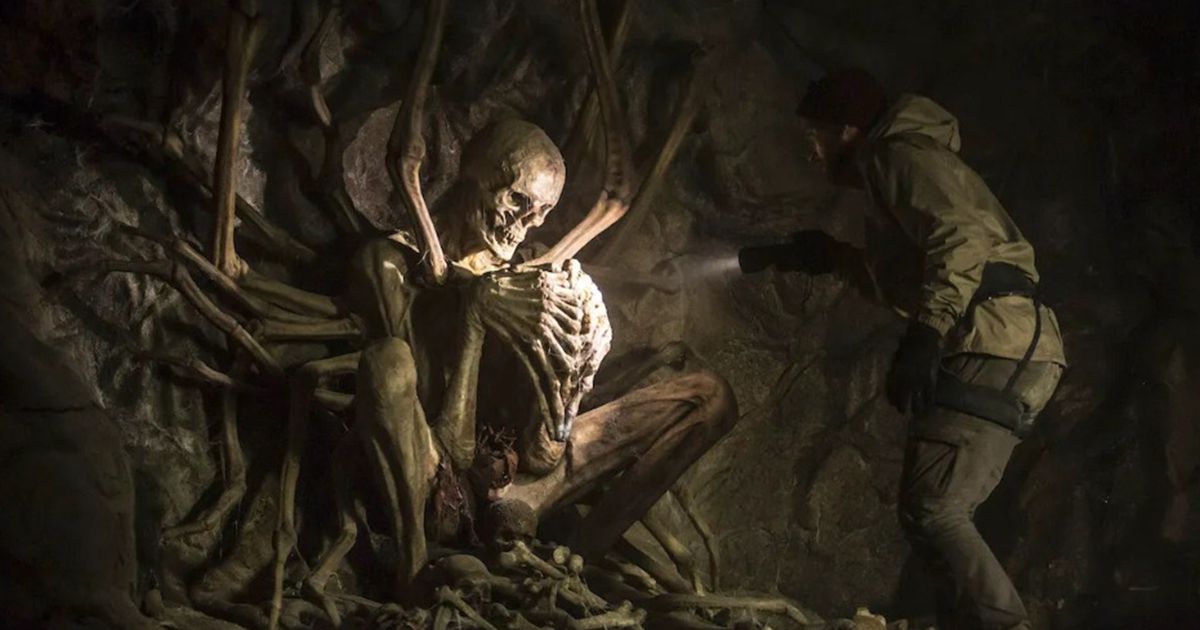 David Prior directs his first feature film, The Empty Man, based on a graphic novel by Cullenn Bunn and Vanesa R. Del Rey. Starring James Badge Dale as James Lasombra, Marin Ireland as Nora Quail, Stephen Root as Arthur Parsons, and Ron Canada as Detective Villiers, this surreal supernatural horror focuses on a disenchanted ex-cop, who is reeling from the loss of his wife and son. Following a group ritual summoning the dark entity of an urban legend, his neighbor's daughter goes missing, and so, he tasks himself with the mission of finding her. The only clue is a message left on her mirror, which reads, "The Empty Man made me do it."
His investigations lead him to the Pontifex Institute, whose leader claims the entity can grant you anything you wish, provided you do his murderous bidding.
14
The Conspiracy (2012)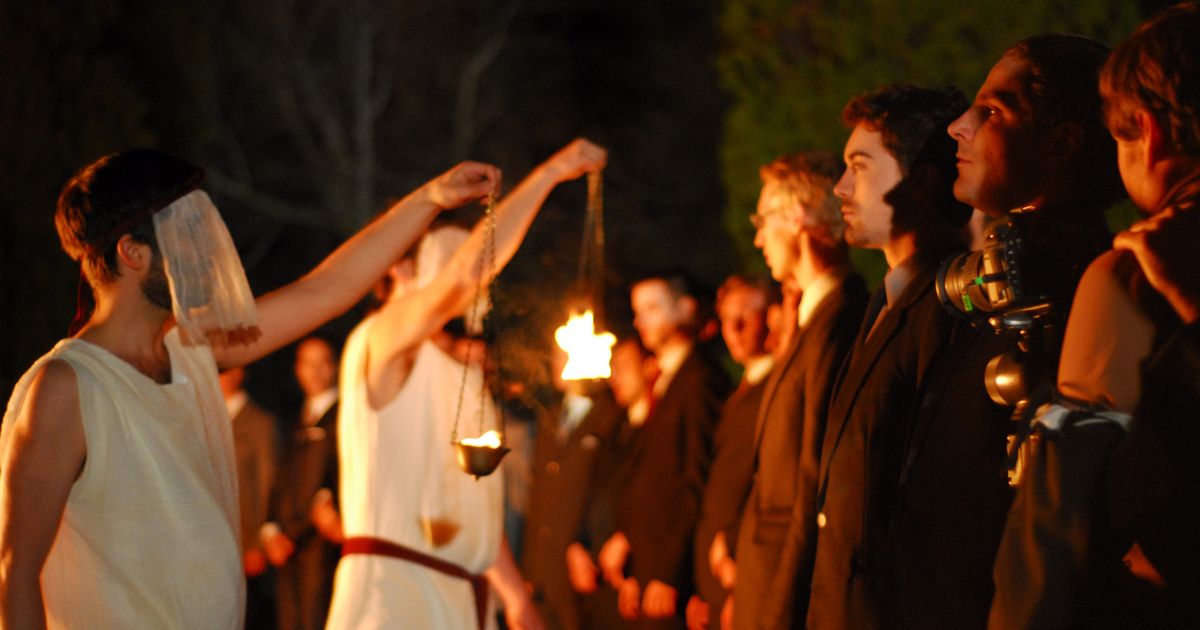 Fans of hidden-camera and mixed real and faux found-footage horror thrillers would appreciate The Conspiracy, written and directed by Christopher MacBride and starring Aaron Poole, James Gilbert, and Ian Anderson. In the midst of filming a documentary on whether conspiracy theorists can be trusted or not, one of the interviewees, Terrance G. (Alan C. Peterson), goes missing, and his landlord seizes all of his belongings. The filmmakers then proceed to investigate his disappearance, and stumble upon the Tarsus Group, a secret syndicate of powerful white men reconstructing the ancient Zoroastrian-Roman Cult of Mithra.
Related: 10 Lesser-Known Found Footage Horror Movies That Need More Love
13
The Stepford Wives (1975)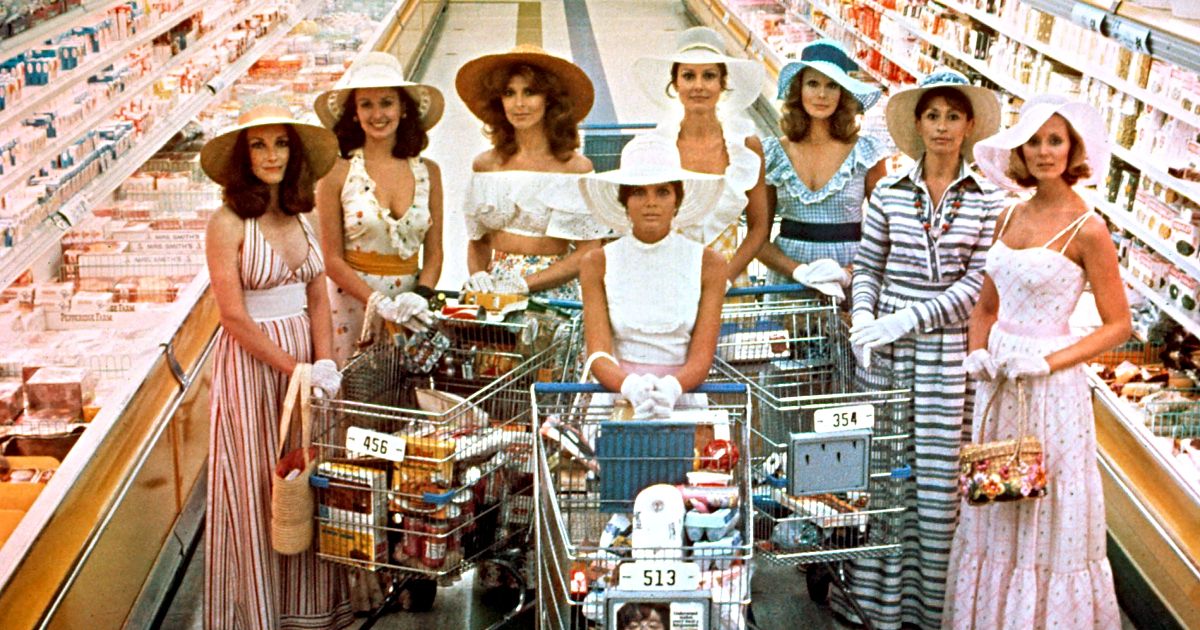 Based on the 1972 book by Ira Levin, whose most famous work is Rosemary's Baby, the satirical feminist psychological thriller The Stepford Wives follows Joanna Eberhart (Katharine Ross), a photographer whose husband Walter (Peter Masterson) convinces her to move to Stepford, Connecticut. Although charming, the town is full of strangely insipid, perpetually smiling women with impeccable hair and wearing long pastel skirts and dresses. When her friend suddenly transforms into one of the latter and her own two children go missing, Joanna discovers that the town's most powerful men have formed a sexist association, and have been murdering their wives and replacing them with obedient androids.
12
Starry Eyes (2014)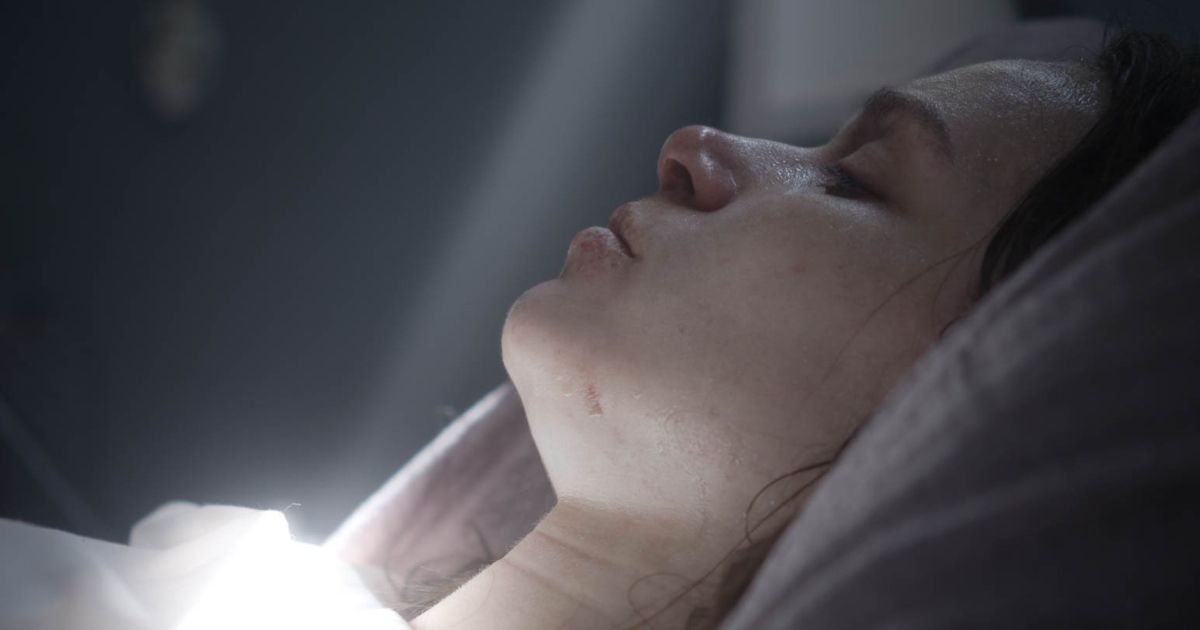 People stuck in menial jobs and dreaming of stardom in the entertainment industry are legion. Such is the case of Sarah Walker (Alexandra Essoe), a waitress who is desperate to land an acting role, in the horror movie Starry Eyes, written and directed by Kevin Kölsch and Dennis Widmyer. In order to achieve immaculate beauty, long-lasting youth, and, naturally, worldwide fame, she auditions and resorts to murder and sexual favors for the big production company Astraeus Pictures, which is in reality a front for a Black Magic cult.
According to Roger Ebert, the movie is "as gory as it is corrosively cynical, a supernatural mood piece that's equally influenced by the arthouse horror movies of David Lynch and Roman Polanski, and the grindhouse-ready Satanic Panic films of the 70s."
11
Get Out (2017)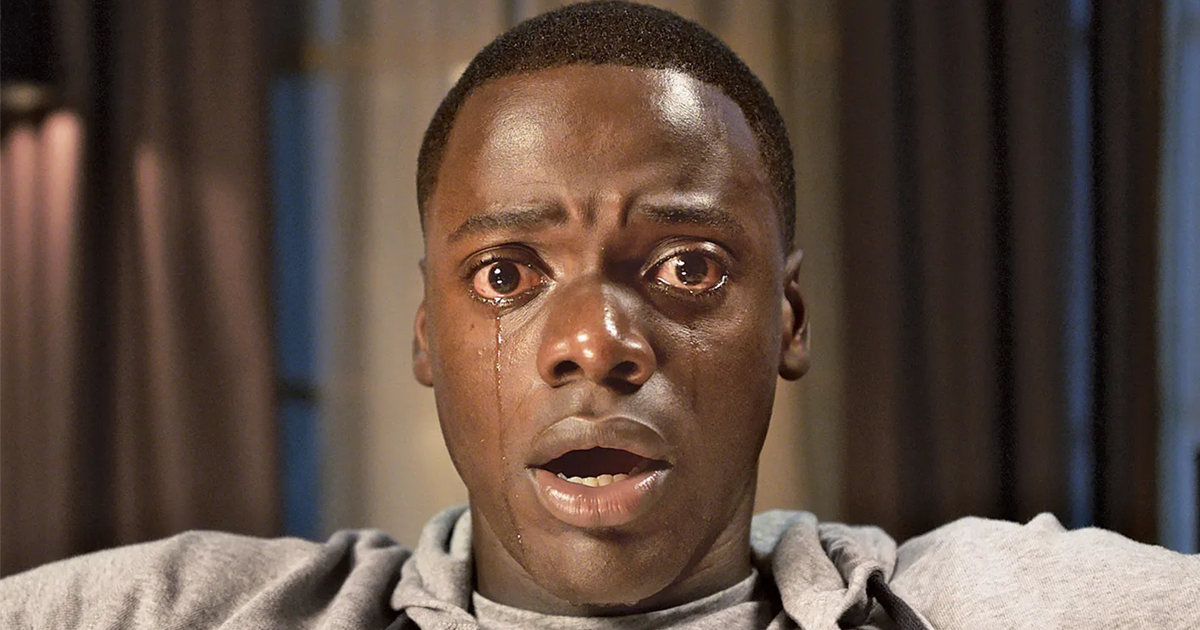 Jordan Peele's psychological horror movie Get out stars Daniel Kaluuya as Chris Washington, Allison Williams as Rose Armitage, Caleb Landry Jones as Jeremy Armitage, Catherine Keener as Missy Armitage, and Bradley Whitford as Dean Armitage. It boasted the disturbing tagline, "Just because you're invited, doesn't mean you're welcome," and grossed over $255 million worldwide.
Chris, a black photographer, is in love with Rose, who comes from a wealthy family of white doctors. When she invites him to meet her clan, namely her parents Missy and Brad, and her brother Jeremy, Chris expresses concern they might not approve of their interracial relationship. The events start escalating when more people arrive at the estate and proceed to hold an auction over him. They're not regular guests, though, but members of a group that transplants people's brains into other bodies, to suit their emotional, intellectual, and physical preferences.
10
The Village (2004)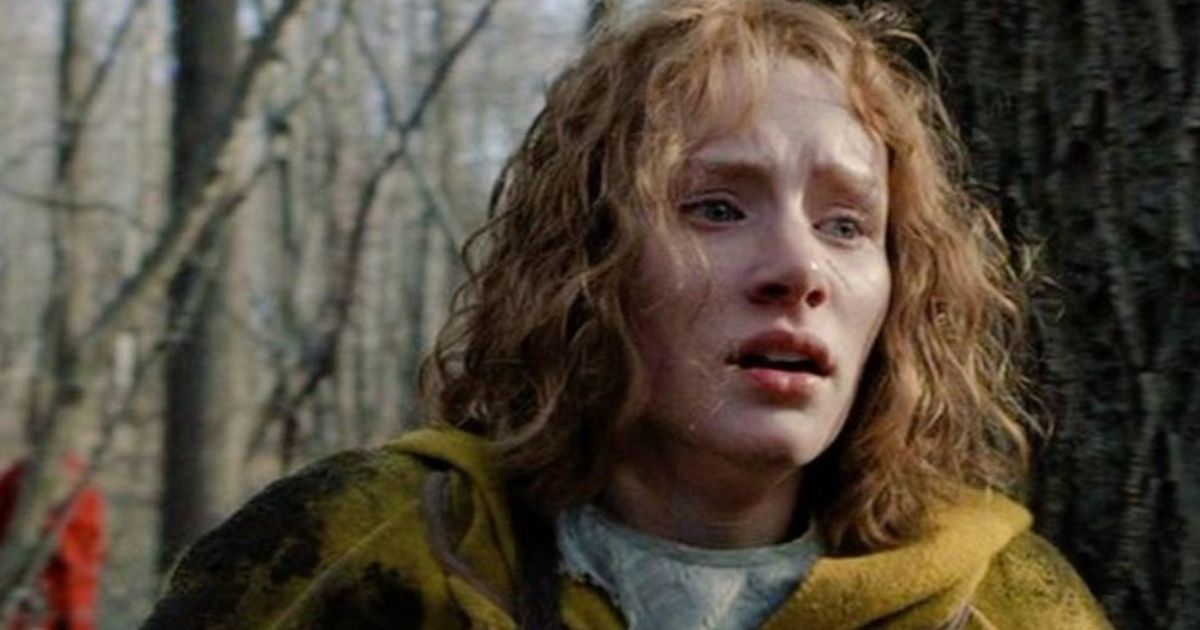 "Those We Don't Speak of."
M. Night Shayamalan's The Village is probably his most underrated creation. The plot of this period thriller follows an isolated community in 19th-Century Pennsylvania who is crippled with fear of the mysterious creatures that supposedly roam the village's woods. But this might all be a big deception, as Lucius Hunt (Joaquin Pheonix) falls in love with the shy and blind Ivy Elizabeth Walker (Bryce Dallas Howard), and is suspiciously forbidden by the Elders to go forage those very woods for urgent medicinal herbs.
The film's memorable music, composed by James Newton Howard, was nominated for the Academy Award for Best Original Score.
9
Apostle (2018)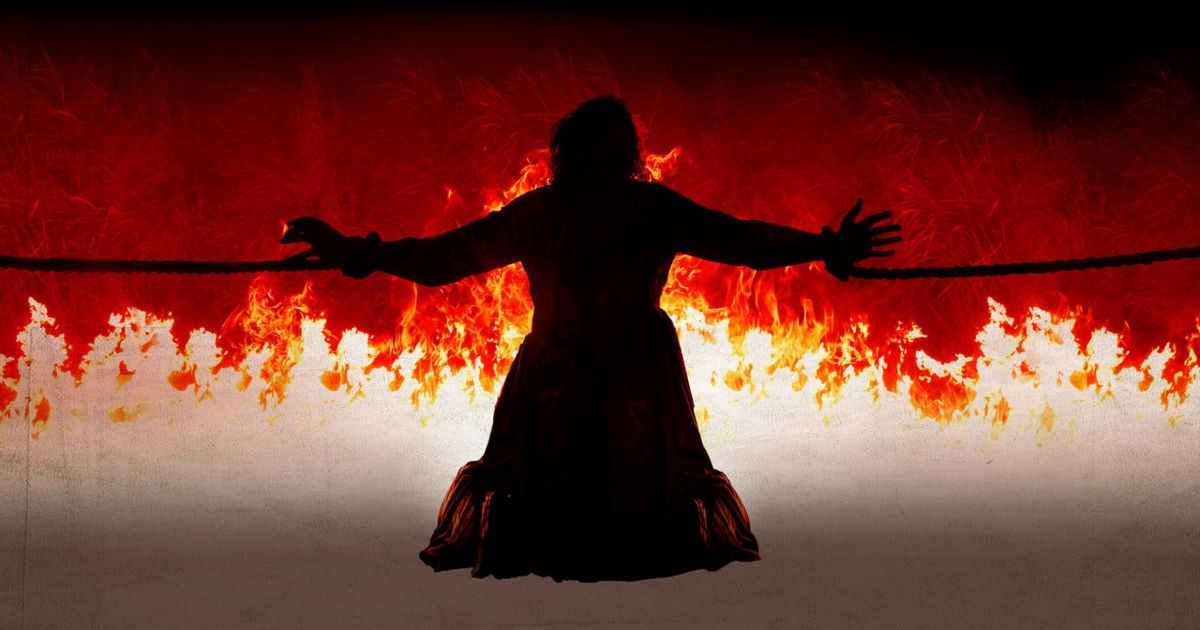 "The promise of the Divine is but an illusion. Nothing in this world is pure… except for Jennifer, my sister."
The Netflix period folk horror Apostle is written and directed by Gareth Evans, and stars Dan Stevens as Thomas Richardson, a former missionary who is no longer a believer, Elen Rhys as his kidnapped sister Jennifer, Michael Sheen as the cult leader Prophet Malcolm Howe, Mark Lewis Jones as Malcolm's second-in-command Quinn, and Lucy Boynton as Malcolm's daughter Andrea. The year is 1905, and Thomas infiltrates an isolated community living on a dangerous island in order to save Jennifer from a religious cult claiming this protected land is tax-free, peaceful utopia.
8
Martyrs (2008)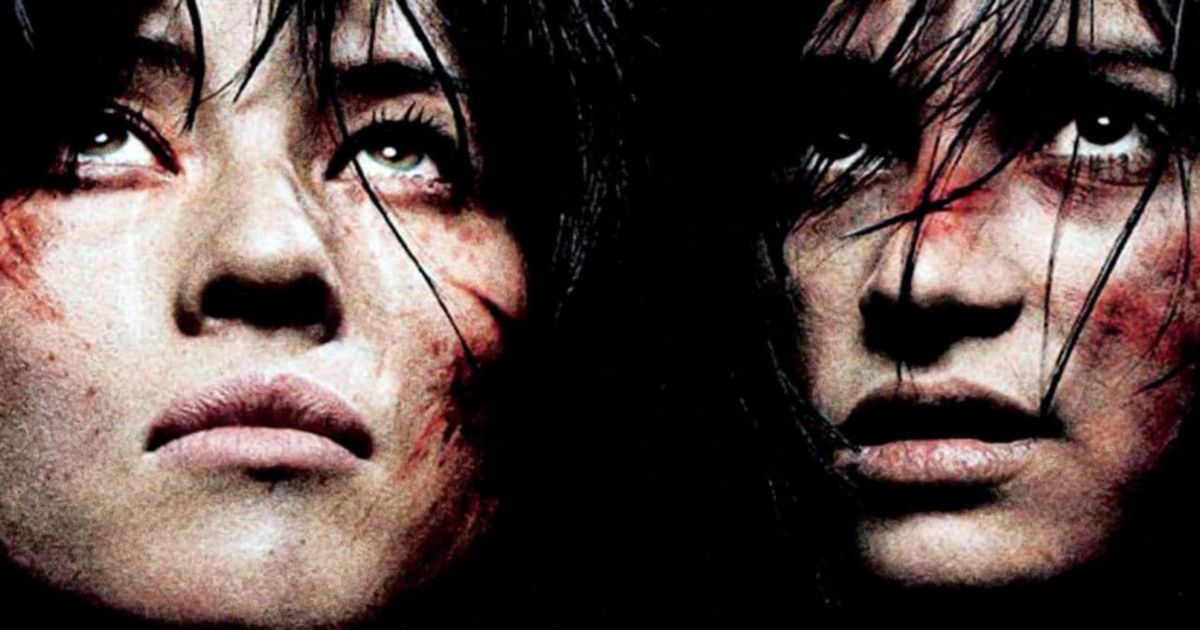 A French-Canadian production, this graphic and gruesome psychological revenge drama is written and directed by Pascal Laugier, and features Mylène Jampanoï as Lucie Jurin, Morjana Alaoui as Anna Assaoui, Robert Toupin as Mr. Belfond, Patricia Tulasne as Gabrielle Belfond, Catherine Bégin as Mademoiselle, and Isabelle Chasse as The Creature. It follows a deeply disturbed young woman who seeks payback after being sequestered in a slaughterhouse as a child, and abused by a mysterious group of people. She teams up with another victim, and they both go through a horrendous journey, spanning torture, demons, guilt, hallucinations, secret passageways, and transcendental visions.
Martyrs earned seven awards, including Best Screenplay, Méliès d'Or, Best Makeup, and Best Actress for Alaoui. Jampanoï found the experience emotionally scarring, stating, "Every night when I went back to my room, I just cried, because I was so physically and psychologically tired. All my scenes are violent."
7
Seconds (1966)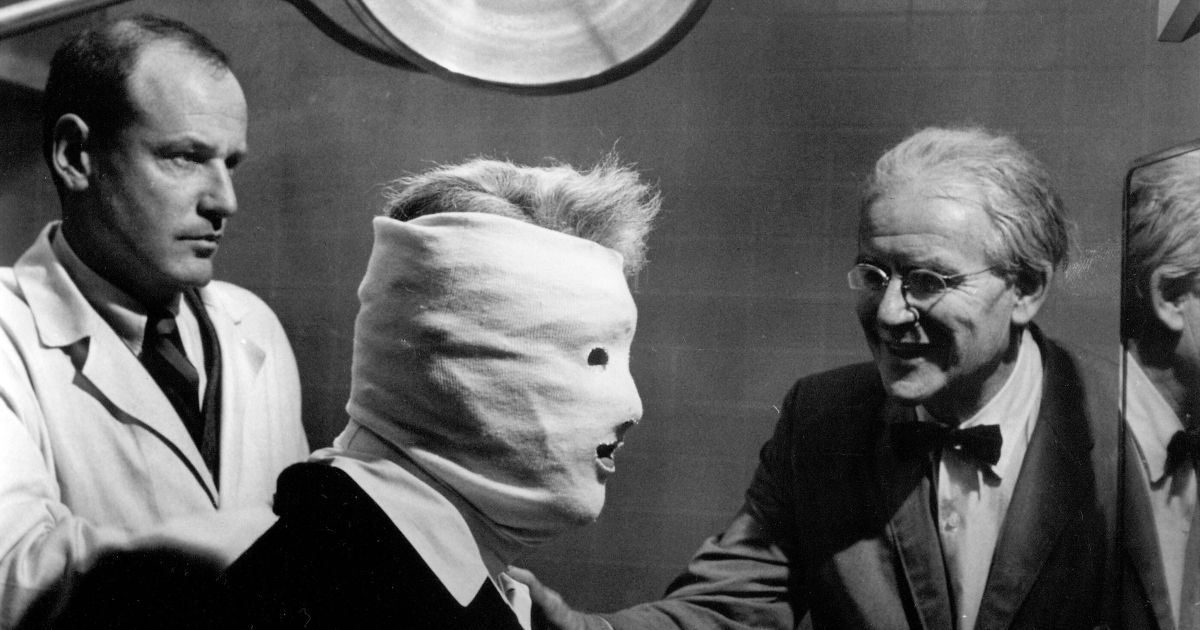 Directed by John Frankenheimer and starring Rock Hudson, Salome Jens, John Randolph, and Will Geer, Seconds is a psychological sci-fi thriller about a sketchy agency called The Company, whose members watch and approach vulnerable individuals who are frustrated with their looks and lives, and provide them with new identities and faces through plastic surgery…for a very steep price. All "reborns" must keep quiet about The Company; otherwise, they are duly eliminated, and their bodies re-purposed for future clients.
The movie was nominated for the Palme d'Or at the Cannes Film Festival, and for Best Cinematography at the Academy Awards.
6
Eyes Wide Shut (1999)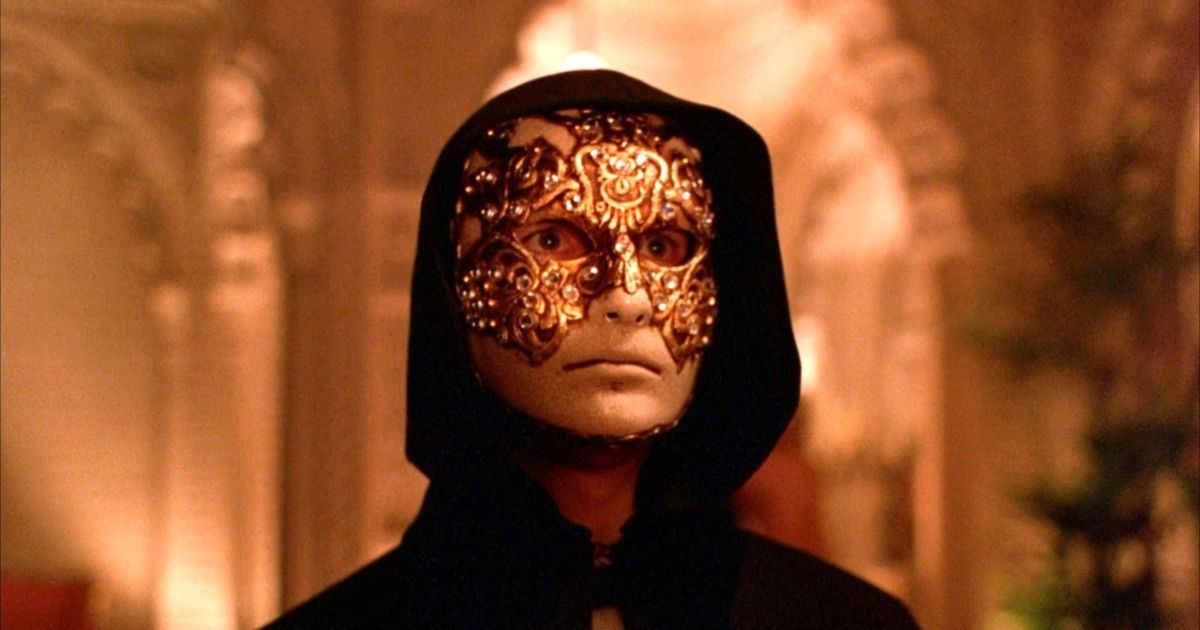 Stanley Kubrick's erotic psychological mystery Eyes Wide Shut is the last film he helmed before he died. Set in New York City, it features Tom Cruise as Dr. Bill Harford, Nicole Kidman as his wife Alice, Sydney Pollack as Victor Ziegler, Todd Field as Nick Nightingale, and Marie Richardson as Marion Nathanson. It explores the themes of conjugal affairs, sexual fantasies, and drug addiction, fueled by a dangerous high-society club with a predilection for passwords, masked orgies, blindfolds, and sexual rituals.
5
The Devil Rides Out (1968)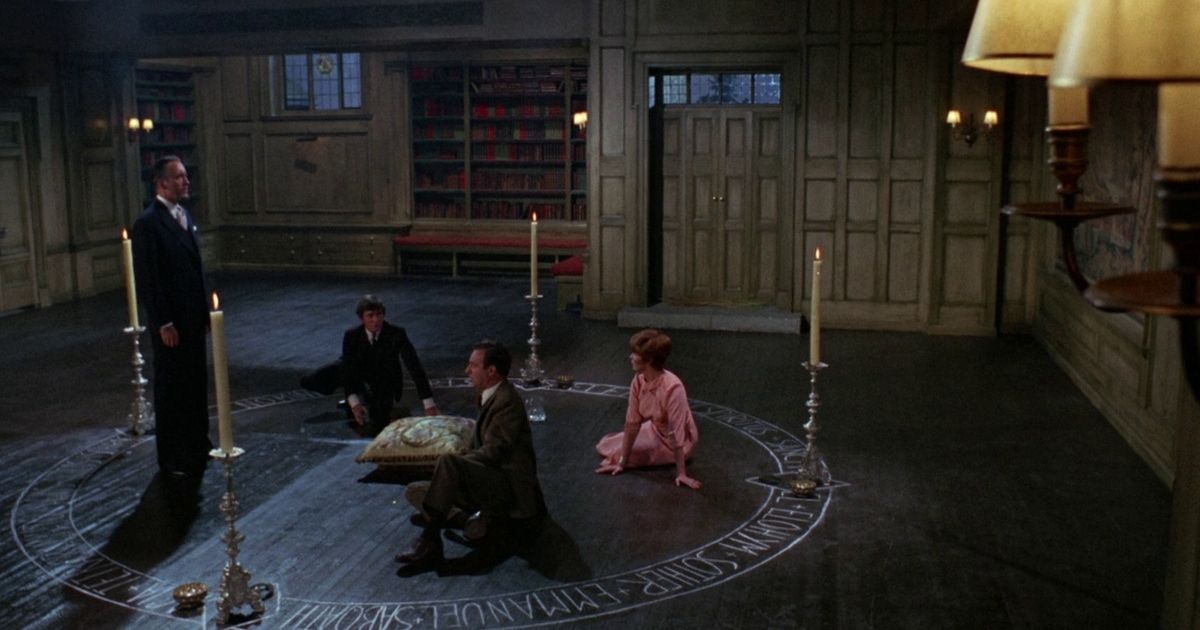 "I shall not be back. But something else will."
Hammer Film Production's The Devil Rides Out AKA The Devil's Bride is written by Richard Matheson and directed by Terence Fisher. This British horror classic features the iconic Christopher Lee as the heroic erudite Nicholas, Duc de Richleau, who teams up with Leon Greene as his friend Rex Van Ryn, against Charles Gray as the Satanic and psychic coven leader Mocata, to save the latter's initiates: Patrick Mower as Simon Aron, and model Niké Arrighi as Tanith. This film would have never seen the light of day if it weren't for Lee's insistence for five whole years, as he was a huge fan of the Dennis Wheatley's novel it was based on.
According to Ryan Harvey, composer James Bernard's "music serves an important storytelling function, making the audience feel the influence of Mocata's sorcery and mesmerism when they might otherwise be unclear. The score must have meant a great deal to Bernard personally, since he requested that the ethereal cue "Awakening and Absolution" from the finale be played at his funeral."
4
Rosemary's Baby (1968)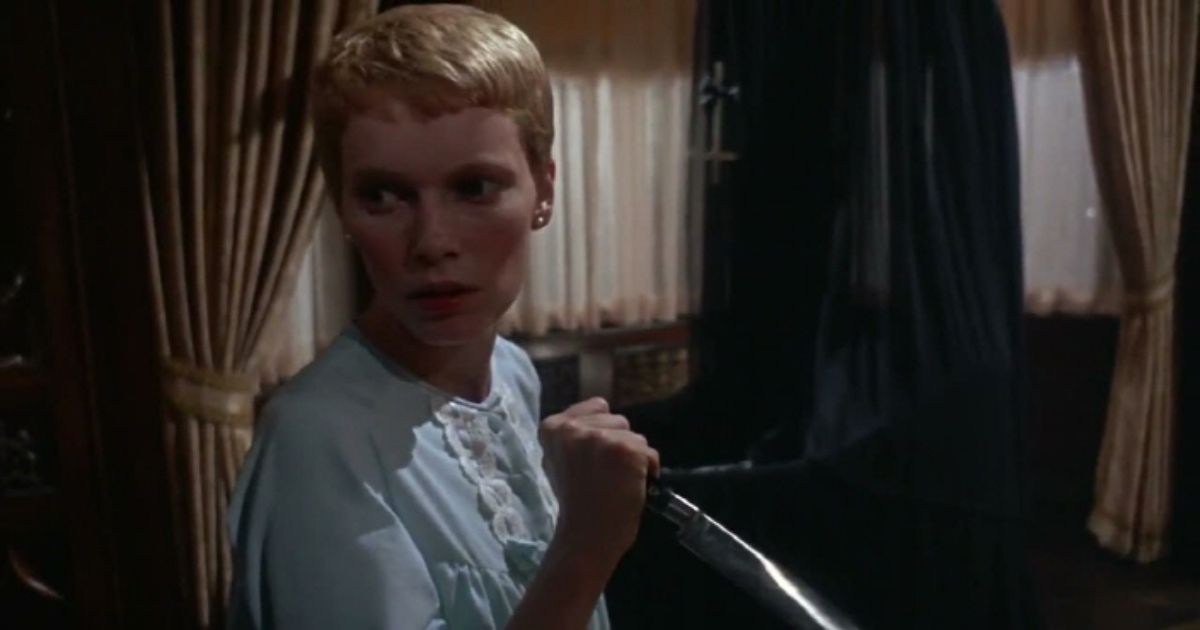 Based on Ira Levin's novel, Roman Polanski's Rosemary's Baby grossed over $30 million at the American box office alone and received worldwide acclaim and numerous accolades. Despite a warning from a friend, Rosemary (Mia Farrow) and Guy Woodhouse (John Cassavetes) move into a suspicious New York City neighborhood that has a reputation for witchcraft and strange deaths. Guy gets close to their elderly neighbors, the Castevets, while his wife finds their presence overbearing, especially after Minnie Castevet (Ruth Gordon, who won a Golden Globe for Best Supporting Actress) insists on giving her a charm that would bring her "good luck."
After Guy's acting career suddenly takes off, Rosemary hallucinates she is being forced by him as Satan, as all the other tenants watched, and wakes up with scratches on her body. As soon as she becomes pregnant, the Castevets force her to see their preferred obstetrician. Things go downhill from there, with Rosemary becoming weaker as the pregnancy moves along, and finding out the neighbors and doctor are part of a Satanic cult coveting her baby.
3
Brotherhood of the Wolf (2001)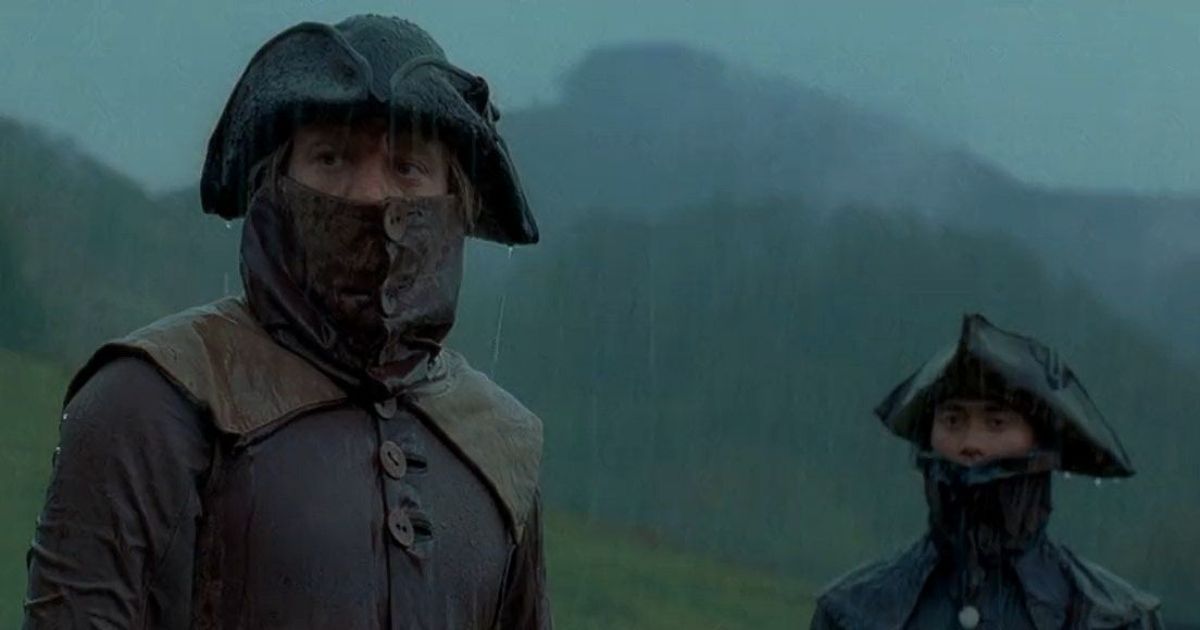 Le Pacte des Loups AKA Brotherhood of the Wolf is one of the most multi-genre movies ever made, spanning Gothic horror, thriller, martial arts action, drama, romance, history, adventure, and the supernatural. This underrated and stylized French film is directed by Christophe Gans and stars Samuel Le Bihan, Vincent Cassel, Emilie Dequenne, Mark Dacascos, and Monica Bellucci. It was scored by Joseph LoDuca, known for his work on Xena: Warrior Princess, Hercules: the Legendary Journeys, and American Gothic.
The story revolves around the famous urban legend of the Beast of Gévaudan, a giant wolf-like creature who was spotted in the center of France in the 18th century, and allegedly mutilated and killed over 100 locals back then. When a brilliant naturalist, explorer, and philosopher (Le Bihan) is dispatched by the King of France to the Gévaudan region to investigate the sightings and bloody murders, he recruits his Iroquois friend (Dacascos). Little does he know that he would soon find love, but also a conspiracy involving a group of conservative aristocrats with ties to the Vatican.
2
Midsommar (2019)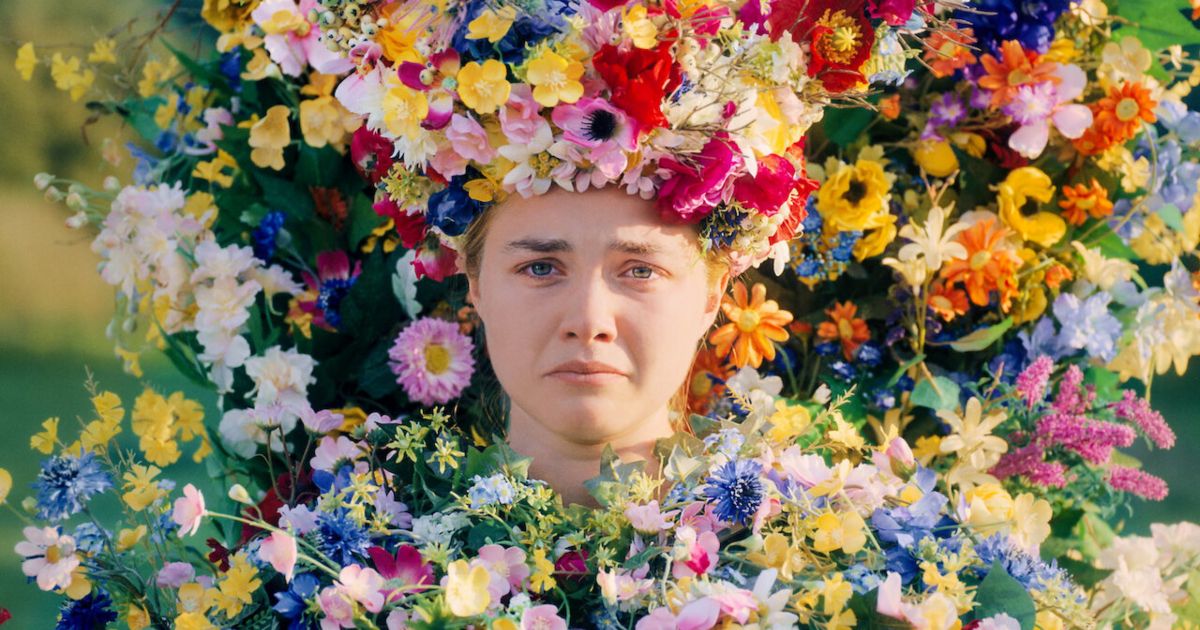 Director Ari Aster (Hereditary) made quite a buzz when he directed the emotional and very colorful folk horror flick Midsommar, which grossed $48 million globally. The plot tackles the themes of grief, betrayal, bigotry, breakup, and renewal. A young struggling couple, Dani (Florence Pugh) and Christian (Jack Reynor), along with their friends, are invited to visit the remote Pagan Hårga community in Sweden, so that they can witness firsthand the celebration of the Midsummer festival. As dreamy and beautiful the setting is, it is nothing but the deceiving backdrop to disturbing rituals, from the suicide of elders, to human sacrifice, to intercourse with outsiders in order to limit the number of children resulting from the cult's incestuous relationships.
Related: The Best TV Shows and Miniseries About Cults
1
The Wicker Man (1973)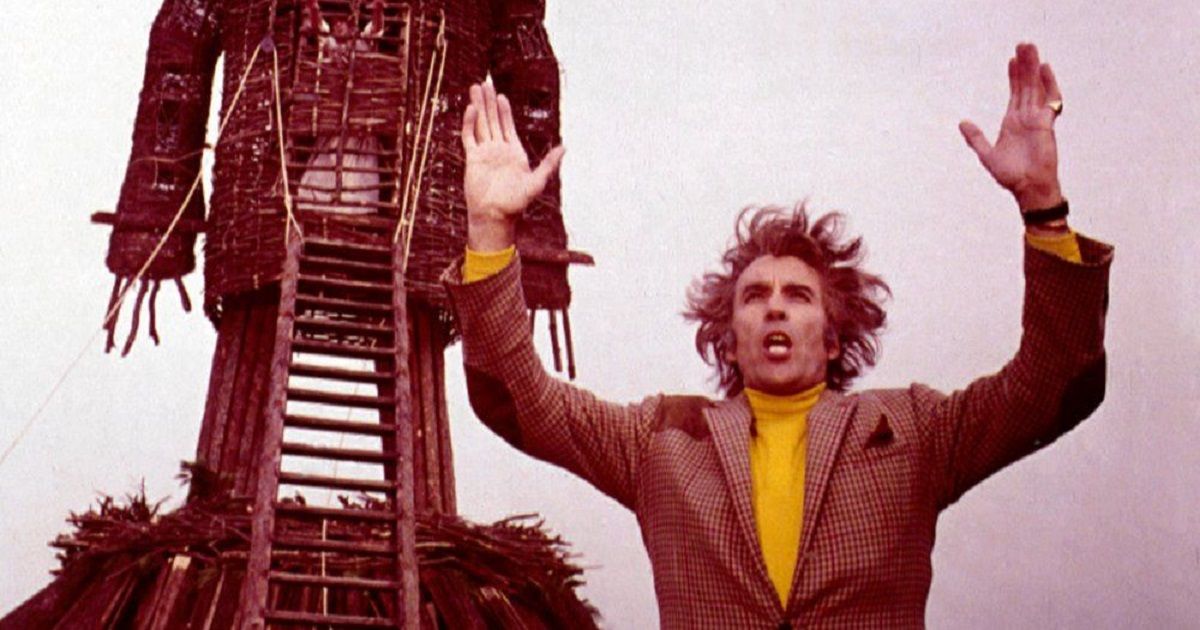 "Flesh to touch! Flesh to burn! Don't keep the Wicker Man waiting!"
The British folk horror film The Wicker Man is directed by Robin Hardy, and features Christopher Lee, Edward Woodward, Britt Ekland, Diane Cilento, and Ingrid Pitt. Following an anonymous letter, the devout Christian Detective Sergeant Neil Howie travels to a remote Scottish island to investigate the case of a missing girl, Rowan. To his shock, he discovers that the islanders are reenacting ancient Pagan rituals, and have open and public sexual encounters. They also claim they have no idea who Rowan is, until a schoolteacher leads him to her supposed grave, where he only finds the carcass of a hare. He suspects the little girl is kept hidden, so she can be later sacrificed for a bountiful harvest. But there is already a more twisted plan in motion, involving him.
snapchat score hack 64
is the shein gift card legit
4 dollar gift card
hack fire kirin unlimited mone
How I get Free episode pass an
free shein gift card numbers
video guide to sweepstakes gam
hack livu apk download for and
walmart free gift card mount
10 ways to earn free imvu cred
nba 2k23 active locker codes 2
bingo blitz credits Free 2023
8 ball pool hack update
how to get imvu free credits
nba 2K22 VC GLITCH AND CODES F
best big build 2k23 yet the hy
How I get Free diamonds and mo
walmart is giving away $100 gi
download webtoon free coins
instagram follo
fire kirin free
free shein gift
25,150 COINS Fr
diamonds and mo
itunes gift car
100 authentic f
line webtoon fr
Evony the king'
imvu App – How
How to get FREE