Summary
The best Everything Everywhere All at Once quotes are emotionally powerful and have resonated with film fans.
The film explores deep themes of love, existence, and the human condition through its multiverse storyline.
The movie's characters, particularly Waymond and Evelyn, deliver inspiring and thought-provoking quotes that highlight the importance of kindness and embracing life's challenges.
Everything Everywhere All at Once quotes highlight the movie as a genre-bending multiverse film layered with deeply emotional messages for the audience. The film follows Evelyn Quan Wang (Michelle Yeoh) as she gets a new perspective on the life she has chosen and the family that she must reconnect with. Though the film is filled with exciting action sequences, the best Everything Everywhere All at Once quotes have become the most widely shared parts of the film. Whether they're about the sadder aspects of the human condition or uplifting messages of compassion, these Everything Everywhere All at Once quotes have stuck out to film fans.
As one of the most acclaimed films of 2022, winning a swathe of prestigious awards, including Best Picture at the Oscars, Everything Everywhere All at Once is naturally strewn with quotable dialogue. Though the delivery of the lines from the equally-lauded core ensemble is naturally impeccable, the best Everything Everywhere All at Once quotes lose none of their moving power even when they're simply read.
RELATED: Every Everything Everywhere All At Once Poster Ranked
15
"I Would Have Really Liked Just Doing Laundry And Taxes With You."
Waymond Wang
Ke Huy Quan's return to movies is one of the most heartwarming aspects of the success of Everywhere All at Once. His performance playing the various versions of Waymond is largely the heart of the movie and provides some of the best Everything Everywhere All at Once quotes. But the one that stands out as the most memorable and heartbreaking is when an alternate version of Waymond reunites with Evelyn at her most successful and admits to just wanting a simple life with her. The small idea of doing taxes and laundry together makes for a beautiful declaration of love.
14
"We're All Small And Stupid."
Evelyn Quan Wang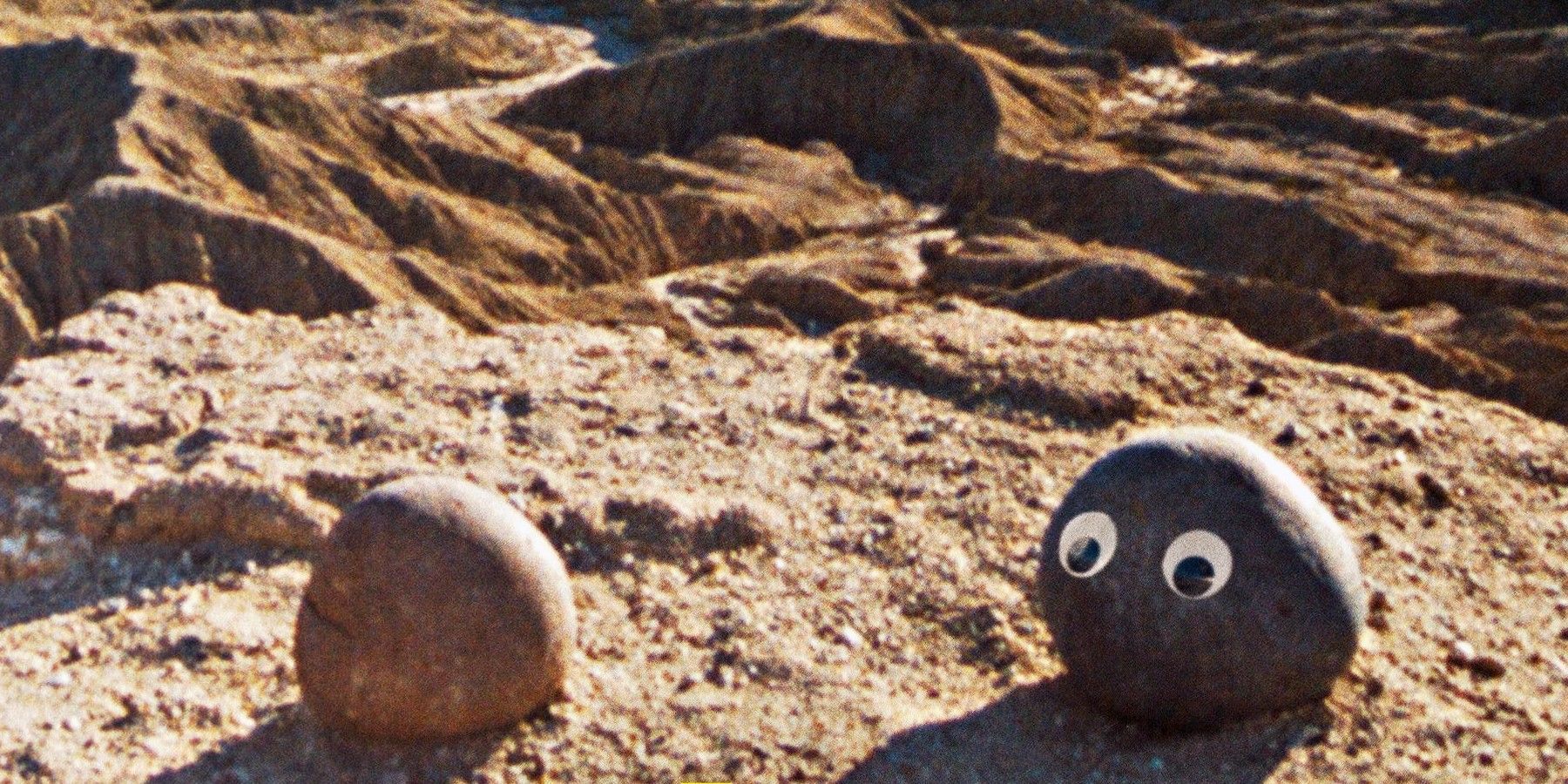 Jobu: "Every New Discovery Is Just A Reminder—"

Evelyn: "We're All Small And Stupid."
Bizzare as it may seem, perhaps one of the most emotional scenes in Everything Everywhere All at Once stars only rocks. When Evelyn and Joy/Jobu Tupaki (Stephanie Hsu) come to one of the many universes where life never formed, they sit as rocks, overlooking a peaceful landscape, and discuss the meaning of existence. At this point, so much has happened to Evelyn that the weight of the multiverse is beginning to weigh down on her, just as it does on Jobu Tupaki with every passing moment. While this is one of the saddest quotes from Everything Everywhere All at Once, it's also one of the most thought-provoking and relatable.
13
"I Got Bored One Day And Put Everything On A Bagel."
Jobu Tupaki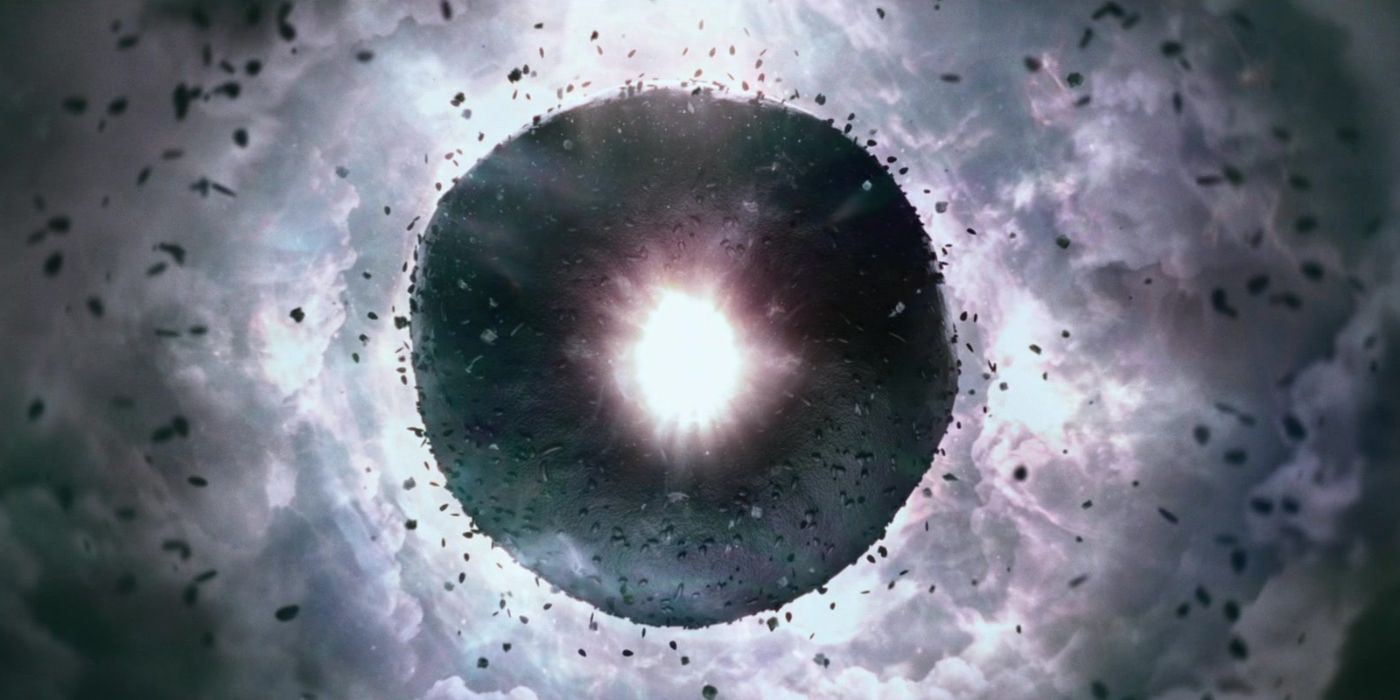 The everything bagel in Everything Everywhere All at Once is another brilliant concept. It is also another great example of how the movie is able to throw out such seemingly silly ideas only to explore them in thoughtful ways. Jobu Tupaki creates this destructive force seemingly on a whim to destroy the multiverse. However, the more the movie reveals about Jobu, the more tragic this line becomes. She was not bored and decided to destroy everything, but rather she was alone and wanted to no longer exist.
12
"She's Seen Too Much!"
Raccacoonie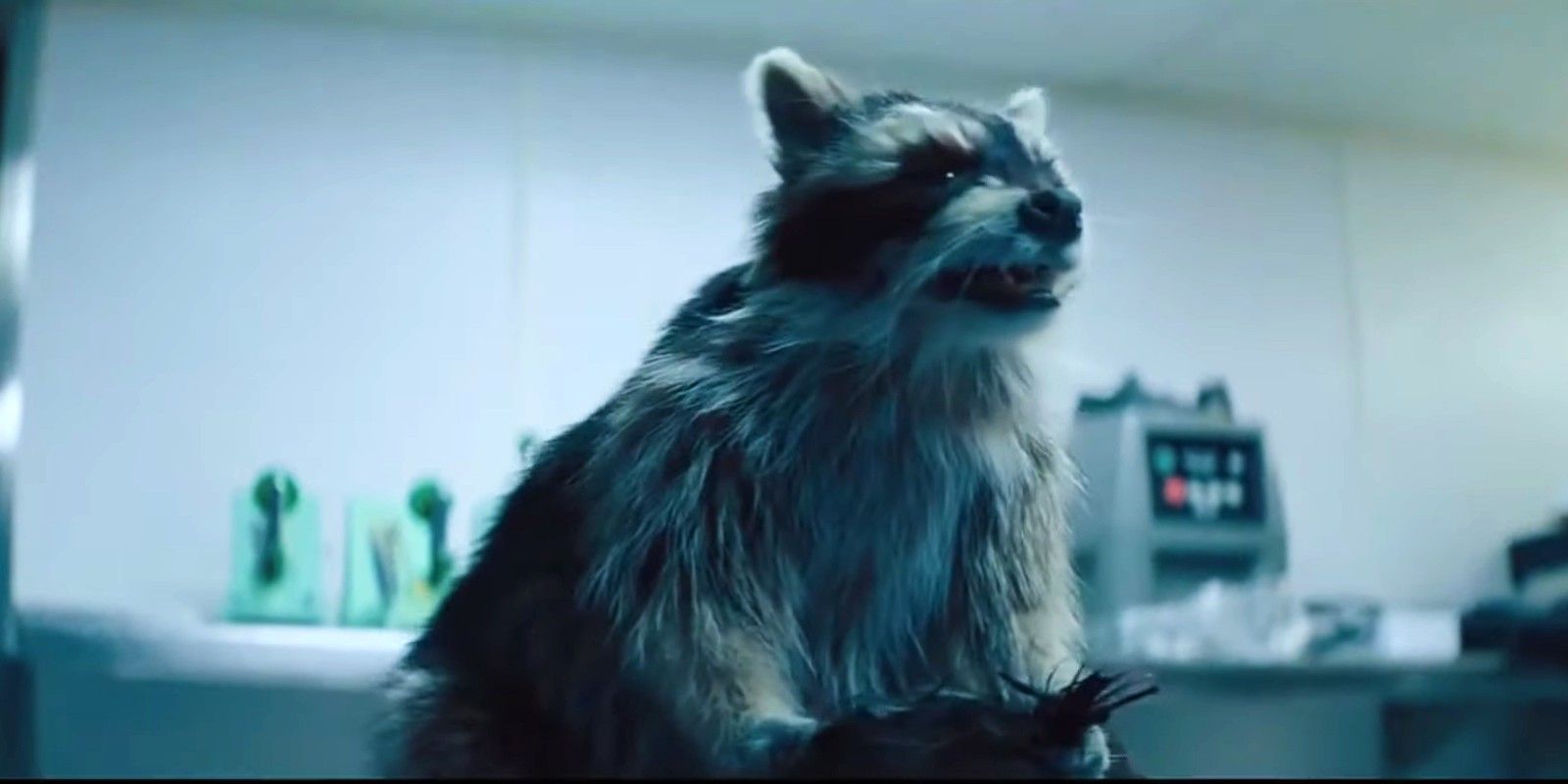 One of the joys of the movie is how it can introduce such an outrageous idea as a seemingly throwaway joke only to bring it back and double down on it again and again. At one point, Evelyn misremembers the Pixar movie Ratatouille and reimagines it as a story of a raccoon chef named Raccacoonie. The joke only gets better when Evelyn finds herself in one of Everything Everywhere All at Once's alternate universes where she is a chef whose main rival is a chef being controlled by a raccoon. The moment she discovers the raccoon who immediately attempts to silence Evelyn is one of the biggest laughs in the movie.
11
"Just Be A Rock."
Jobu Tupaki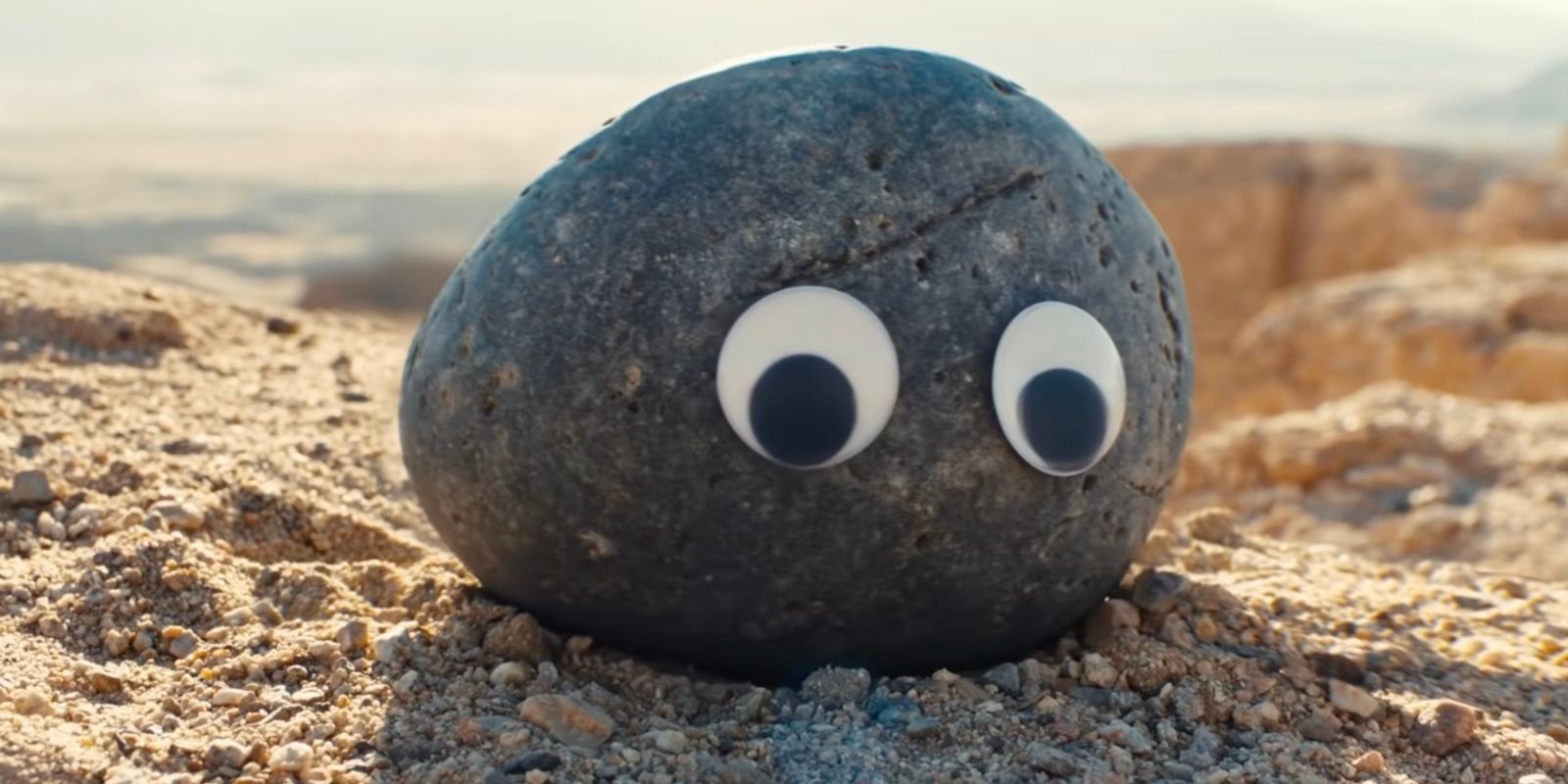 The rock scene in Everything Everywhere All at Once is not just a visually interesting and conceptually funny scene but also has some very poignant aspects hidden behind the silliness. When Evelyn and Joy find themselves in this reality, Evelyn comments on how peaceful it is here. When she then tries to apologize to Joy, she stops and tells her to simply "be a rock." It is a relatable idea that cutting themselves off from problems and emotions can sometimes be easier for people, but just as a rock is strong and durable, it is also cold and unmoving, something Evelyn realizes is not the way to be.
10
"Joy? Why Are You Dressed All Stupid?"
Evelyn Quan Wang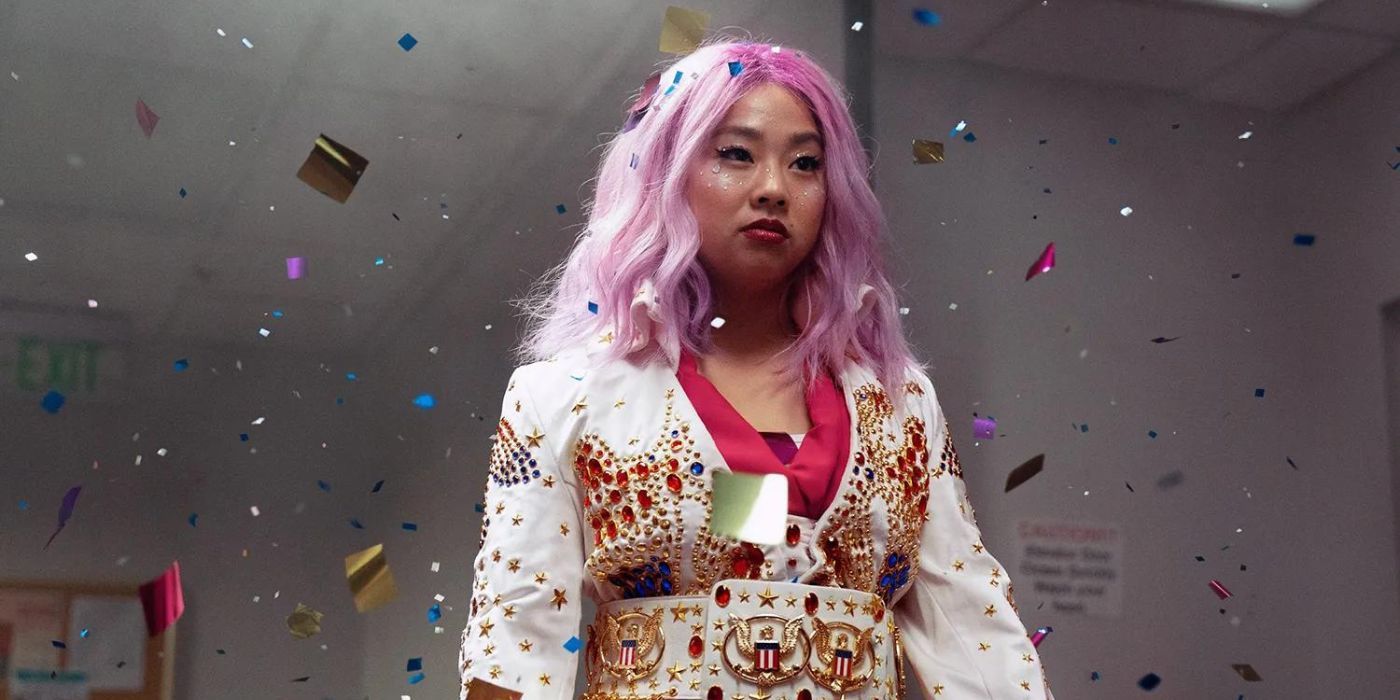 Jobu Tupaki is a terrific villain for this movie as she is appropriately formidable and intimidating while also being a lot of fun. This is perfectly seen in her introduction scene which plays in great contrast to how timid Joy has been. The scene also subtly addresses the relationship between Evelyn and her daughter as Evelyn sees this flamboyantly dressed person who looks like Joy and immediately insults her look. It is a funny moment of Evelyn's bluntness as a mother which, as Joy suggests, is her unique way of expressing her love.
9
"I Wasn't Looking For You So I Could Kill You. I Was Just Looking For Someone Who Could See What I See, Feel What I Feel."
Jobu Tupaki
Everything Everywhere All at Once has a very imposing villain in Jobu Tupaki, who has lost all sense of morality after experiencing everything in the multiverse all at once. She hunts down variant versions of her mother, all in an attempt to find someone who could share her immense pain. Until she finally comes face to face with the Evelyn whom she searches the multiverse for, Jobu Tupaki seems like a callous and cruel villain with no tangible motivation. However, when she finds what she's been searching for, it is revealed that Jobu is driven by a desire for companionship, suddenly becoming a complex and compelling new main character.
8
"I Always Learn Something When I Hang Out With The Elderly. Old People Are Very Wise."
Becky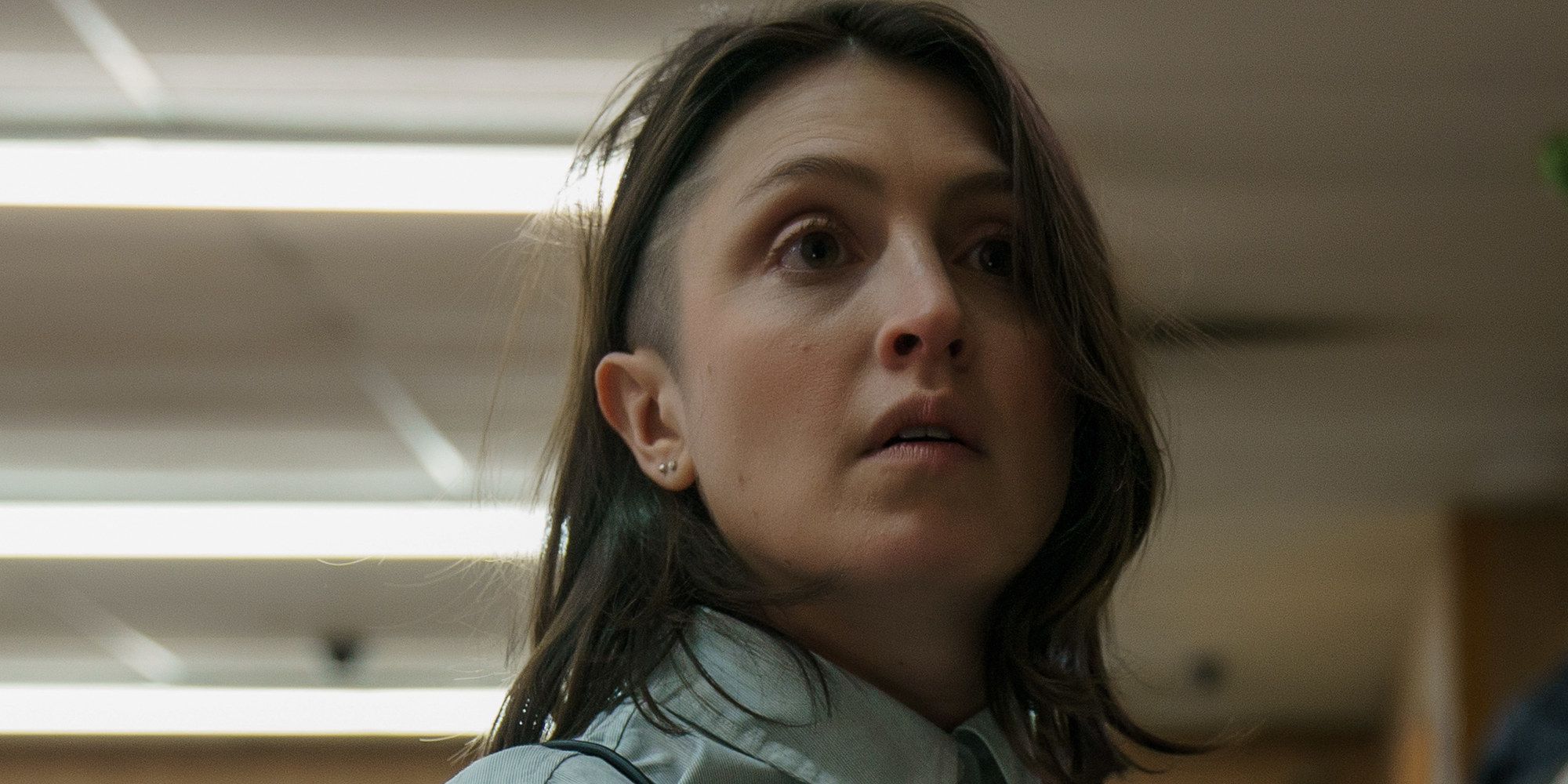 Becky Sregor (Tallie Medel) is the girlfriend of Joy, Evelyn's daughter, and does her best to help out the Wang family in any way she can. When given a chance to meet Joy's grandfather (James Hong), she jumps at the chance with the kind of charming positivity that makes her, as Evelyn comes to understand by the end, Joy's version of her husband, Waymond. She's a caring, patient, and just generally pure soul. Quotes from Everything Everywhere All at Once like this remind the audience of just how much levity she can bring to even the most serious moments of the film.
7
"The Only Thing I Do Know Is That We Have To Be Kind. Please, Be Kind. Especially When We Don't Know What's Going On."
Waymond Wang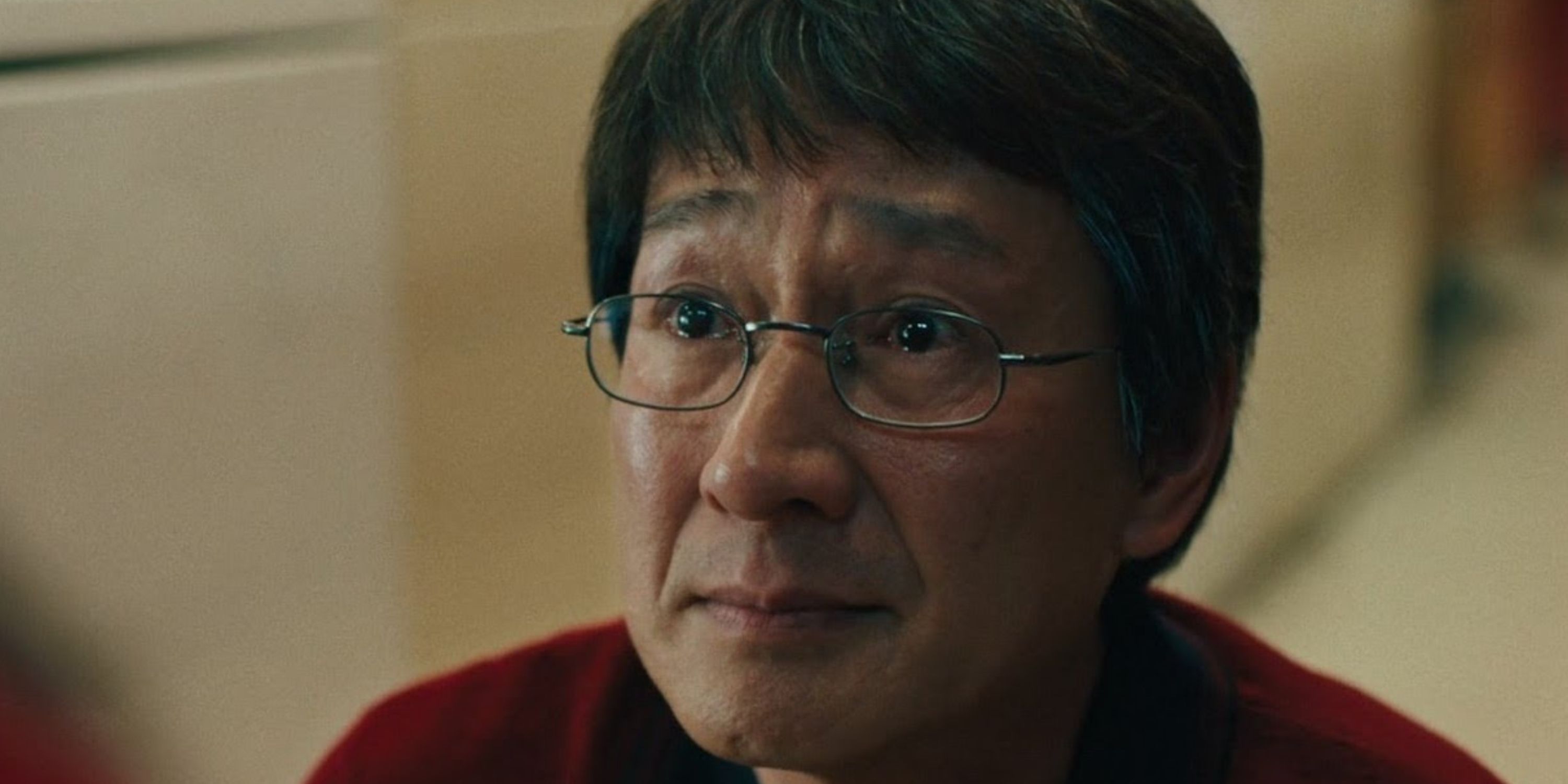 Waymond is often looked down on by his wife even though he is mostly jovial and understanding, even in the face of violence and overwhelming peculiarity. At no point in the film does the original version of Waymond fully understand the concept of the multiverse, yet he never falters in his resolve to be kind. His musings on kindness itself are easily some of the best Everything Everywhere All at Once quotes and, as this one comes from the original Waymond that the audience is introduced to at the beginning of the film, it has all the more impact, as this version of him is usually very soft-spoken.
6
"You Are Not Unlovable. There Is Always Something To Love. Even In A Stupid, Stupid Universe Where We Have Hot Dogs For Fingers, We Get Very Good With Our Feet."
Evelyn Quan Wang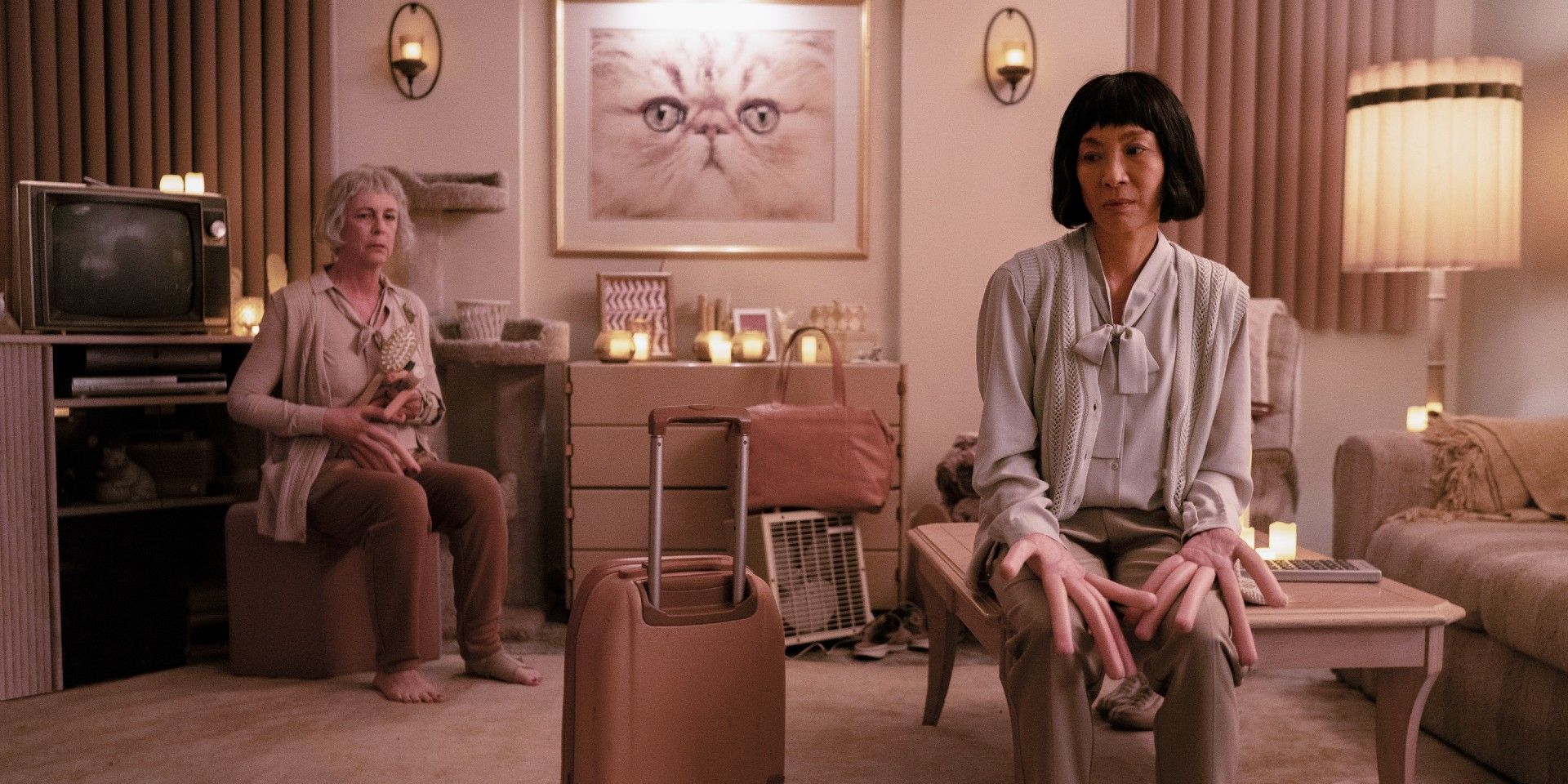 The best Everything Everywhere All at Once quotes remind the audience about life-affirming universal truths as well as highlighting just how weird the movie can be. Upon choosing kindness over violence and hate, Evelyn comes to see her opponents not as enemies, but as broken people in need of finding their purpose, and she illustrates that with a reference to a far-flung universe in which humans evolved to have hotdogs for fingers.
As Evelyn says this hugely memorable Everything Everywhere All at Once quote to the largely antagonistic IRS inspector Deidre (Jamie Lee Curtis) and the version of Evelyn in the hotdog fingers universe is in a romantic relationship with the Deidre of that universe, Evelyn saying this shows her progress in embracing Joy's relationship with Becky. It completes one of the movie's most satisfying arcs, turning Deidre into a much more sympathetic figure.
RELATED: 20 Best Movies Like Everything Everywhere All At Once
5
"The Universe Is So Much Bigger Than You Realize."
Alpha Waymond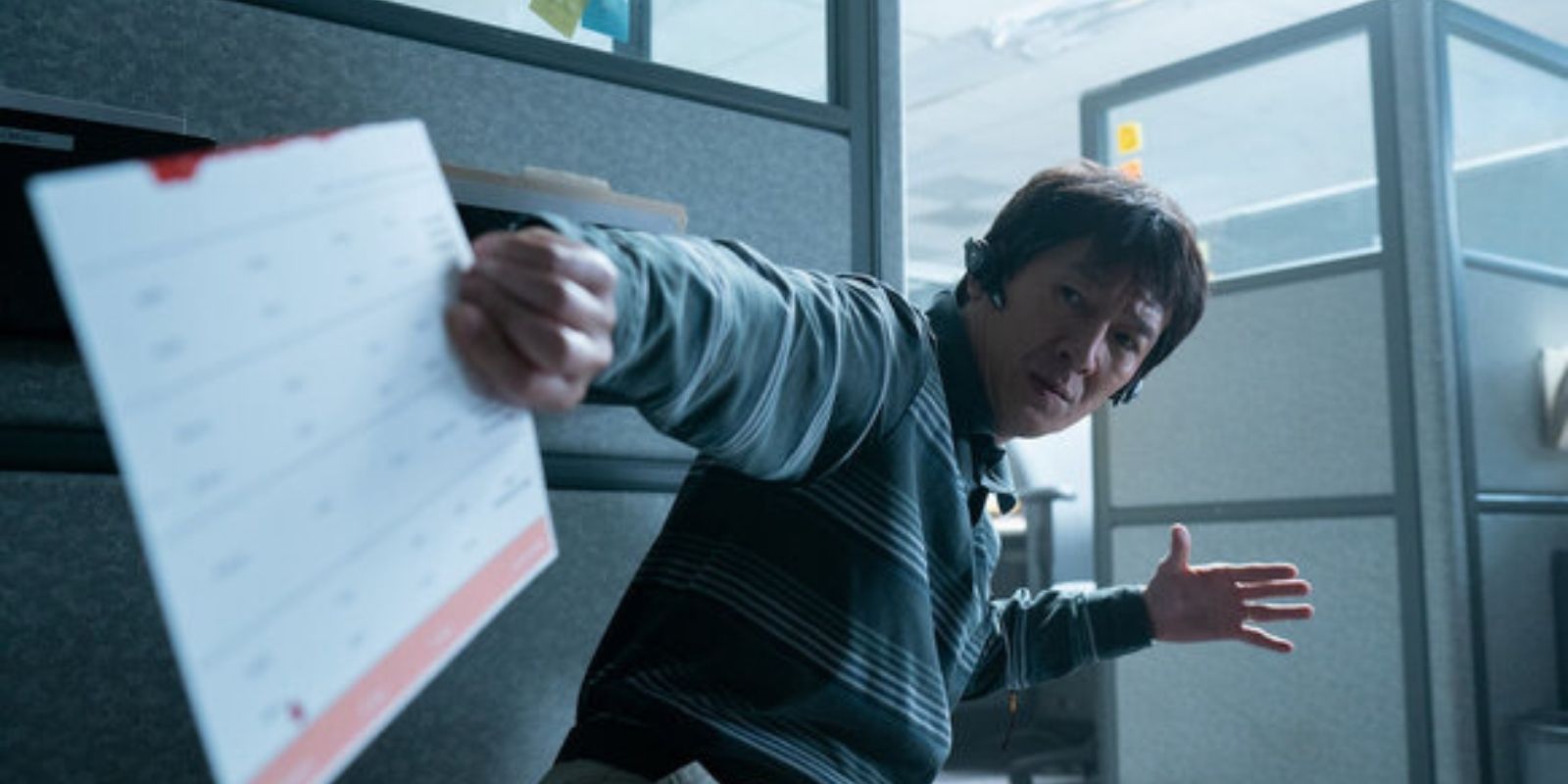 Everything Everywhere All at Once dives right into the concept of the multiverse early in the film, as the version of Waymond from the Alpha universe reveals to Evelyn that the reality she knows is only a small fraction of existence as a whole. Over the course of the film, Evelyn learns the daunting truth of the universe but her embracing new ideas that once seemed alien and frightening to her is one of the film's most beautiful themes. Like her daughter's sexuality or her husband contemplating divorce, Evelyn is confronted by things she'd rather ignore, but the universe stops allowing her to, and she rises to the occasion.
4
"Every Rejection, Every Disappointment Has Led You Here To This Moment."
Alpha Waymond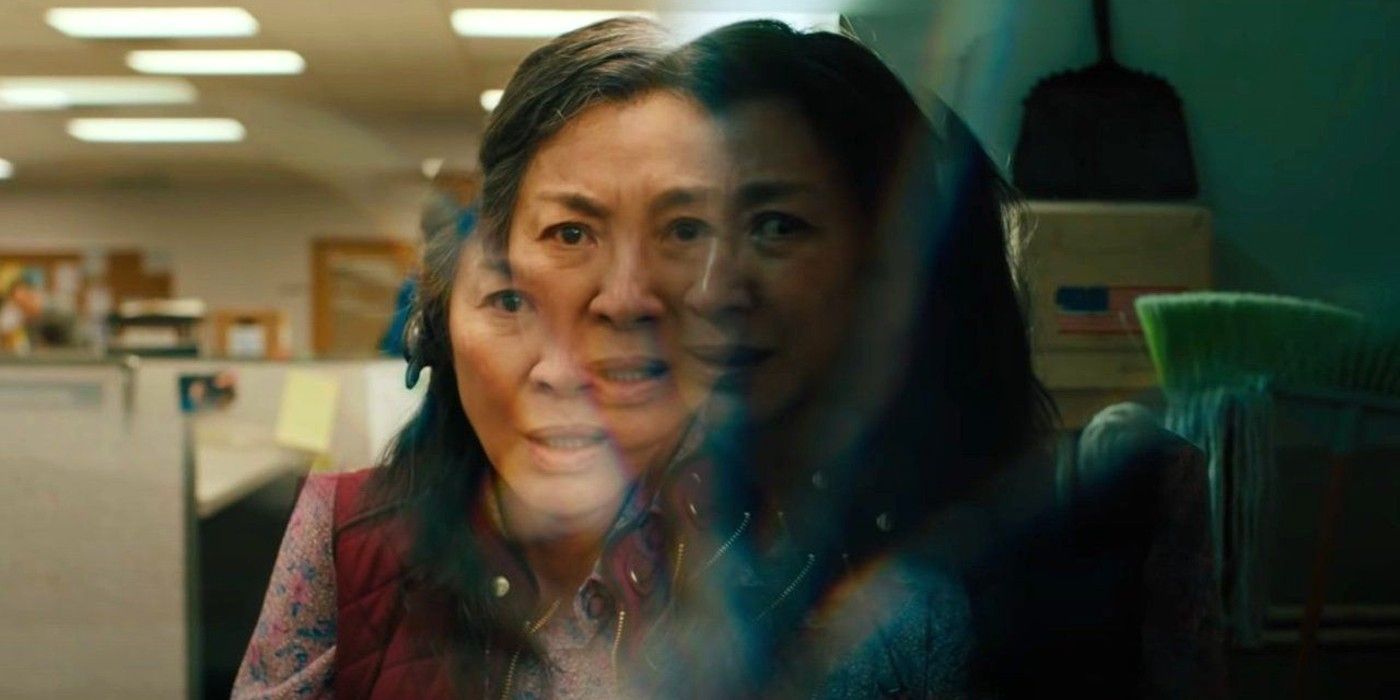 Michelle Yeoh gets the unique opportunity to play multiple versions of one character in one of her best roles to date. All these versions of Evelyn connect to the one the audience meets at the beginning of the film, who had embarked on so many failed paths throughout her life that she was beginning to feel like a failure. Evelyn failed at many things, but each of these failures connected her to a different version of herself who succeeded. Some of the best Everything Everywhere All at Once quotes are reminders that failure is inevitable in life, and it's how people respond to life's challenges that really counts.
3
"Of All The Places I Could Be, I Just Want To Be Here With You."
Evelyn Quan Wang
Everything Everywhere All at Once is fundamentally a film about family and this is something that Evelyn must learn throughout her journey, eventually learning how to fully express her love for her daughter, despite their many differences. It would have been easy for Evelyn to become distracted by the incredible feats done on this journey, including the traversal of the multiverse itself. However, one of her most important takeaways from such events was the revelation of just how connected she is to her daughter. This quote reminds the audience that, despite their somewhat rocky relationship, Joy is truly the best thing that happened to Evelyn in any universe.
2
"When I Choose To See The Good Side Of Things, I'm Not Being Naive. It Is Strategic And Necessary. It's How I Learned To Survive Through Everything."
Waymond Wang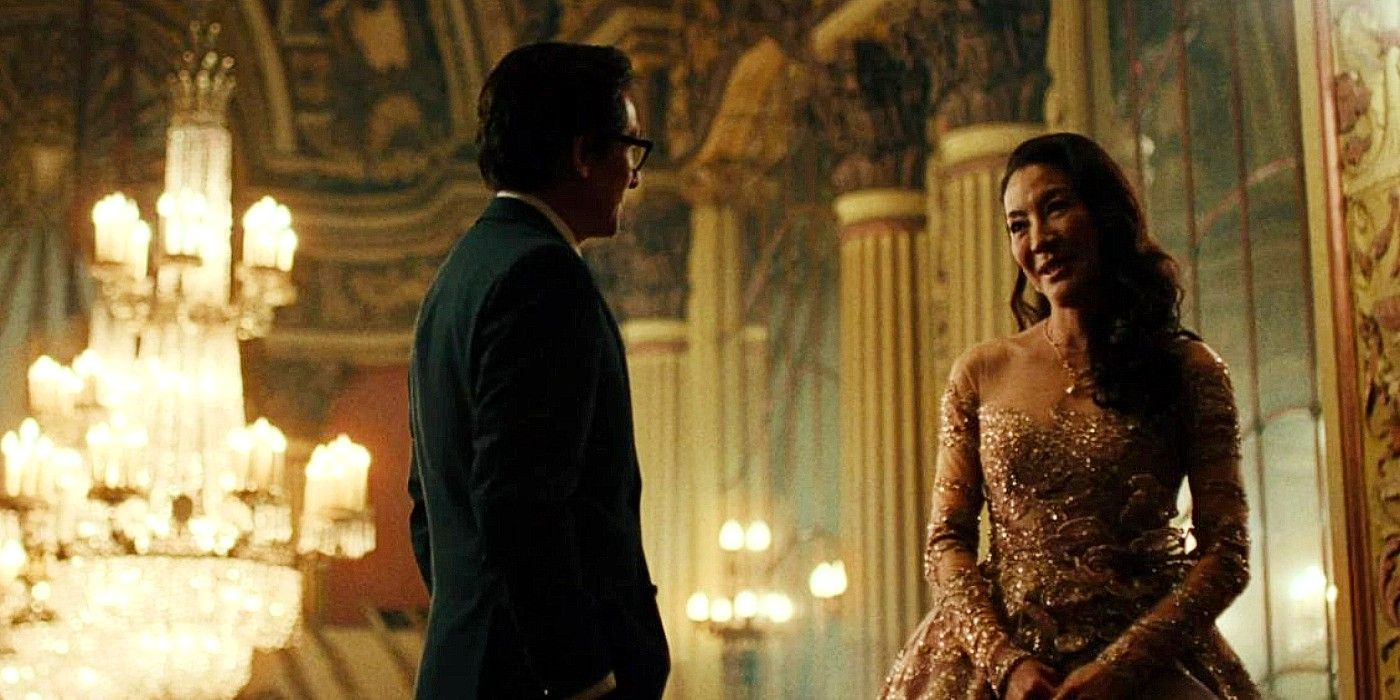 Before his delivery of some of the best quotes from Everything Everywhere All at Once, Ke Huy Quan was best known for playing Short Round, the child companion of Indiana Jones in The Temple of Doom, and lines like these prove that he's ready to pick up Indy's mantle as a wise movie hero. Waymond may not be a fighter in the same way as Evelyn, but he's more effective at fighting than her, and his successful variant reveals his primary weapons to be kindness and optimism. It's an unforgettable line and a tear-jerking moment that no doubt helped Ke Yu Quan secure his Oscar win for Best Supporting Actor.
1
"I'm Learning To Fight Like You."
Evelyn Quan Wang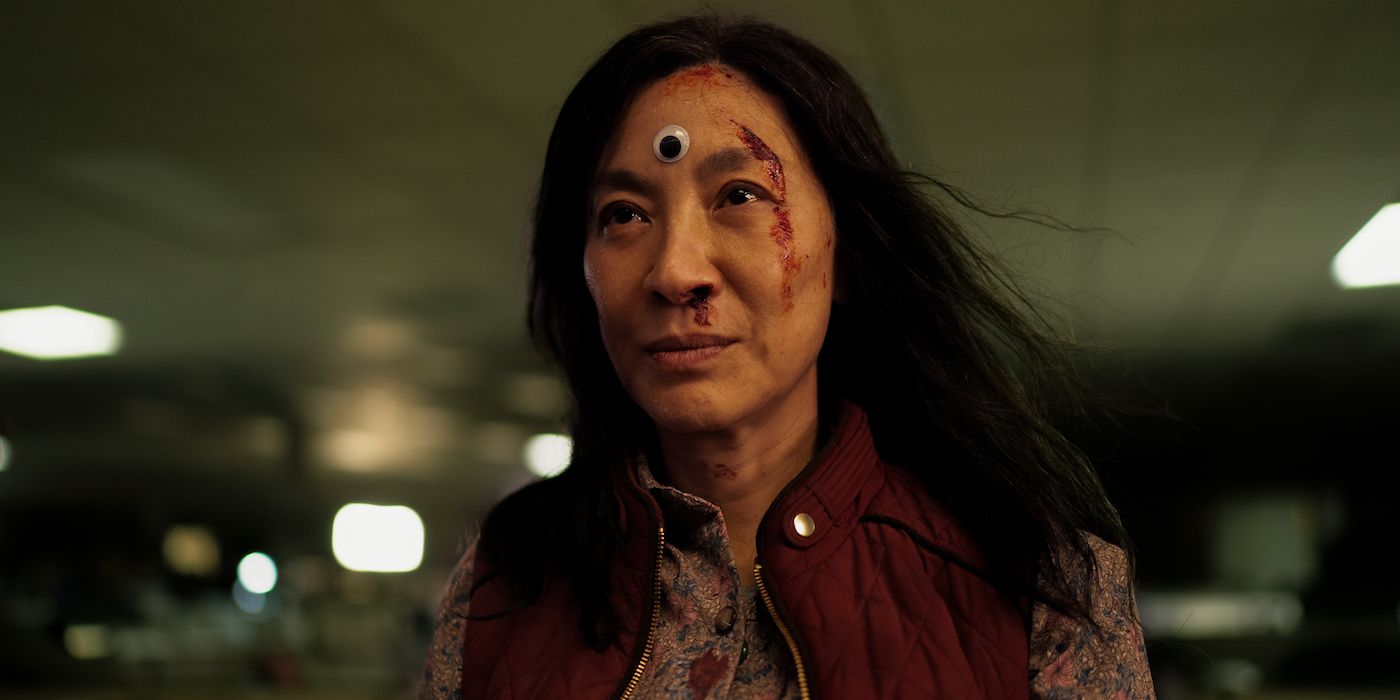 The best Everything Everywhere All at Once quotes are inspiring and this may be the most inspiring moment of the film. Over her long multiversal travels, Evelyn reassesses each of her closest relationships, including with her husband, Waymond. She ultimately learns that, though she had once looked down on his kindness, she could learn quite a bit from how Waymond goes through life. Until then, Evelyn had always treated her husband as someone who was naive and unassuming, and whose kindness was his weakness. However, she learns over the course of her journey to appreciate Waymond's tactics, finding that kindness is a far more effective battle technique than hostility.
on bbc news
on hindi news
on the news today
on channel 7 news
ôrf news
campo grande news ônibus
ôpera news
campo grande news greve de ônibus
l1 news horário dos ônibus
l1 news ônibus
lago azul news ônibus
news österreich
news österreich heute
news österreich aktuell
news öffentlicher dienst
news österreich corona
news öl
news österreich orf
news ö3
news österreich heute aktuell
news österreich sport
ö24 news
ölpreis news
öbb news
ösv news
österreich news krone
övp news
özil news
öffentlicher dienst news 2023
österreich promi news