After years of confusion and doubt as to what direction the cinematic side of Star Wars would go after the end of the Skywalker Saga with Episode IX – The Rise of Skywalker, there finally seems to be some solid direction for the legendary space fantasy franchise. At Star Wars Celebration in April, Lucasfilm unveiled three new Star Wars movies that are actively in development. All three movies offer different takes on the galaxy far, far away.
While James Mangold's film will explore the "Dawn of the Jedi" and Sharmeen Obaid-Chinoy's story will see Daisy Ridley return as Rey and delve into the galaxy's future after the Skywalker Saga, Dave Filoni's movie is set to be a culmination of events from his various "Mandoverse" shows on Disney+.
In addition to other shows like Andor, Obi-Wan Kenobi,and The Bad Batch, the Mandoverse has been doing a lot of heavy lifting for the Star Wars franchise in recent years. Set about five years after the defeat of the Empire in Episode VI – Return of the Jedi, the Mandoverse consists of a handful of series overseen by Filoni and Jon Favreau.
The Mandalorian recently wrapped up its third season, which followed the release of The Book of Boba Fett in early 2022, and the Ahsoka and Skeleton Crew shows are both set for release later this year. Filoni's movie will build on the events of all these shows, as it depicts the tensions between the New Republic and the Imperial Remnants coming to a head. Considering the crossover nature of Filoni's movie, it can be assumed that many fan-favorite and key characters will be appearing throughout its story. Here are a few we'd love to see:
13
Grand Admiral Thrawn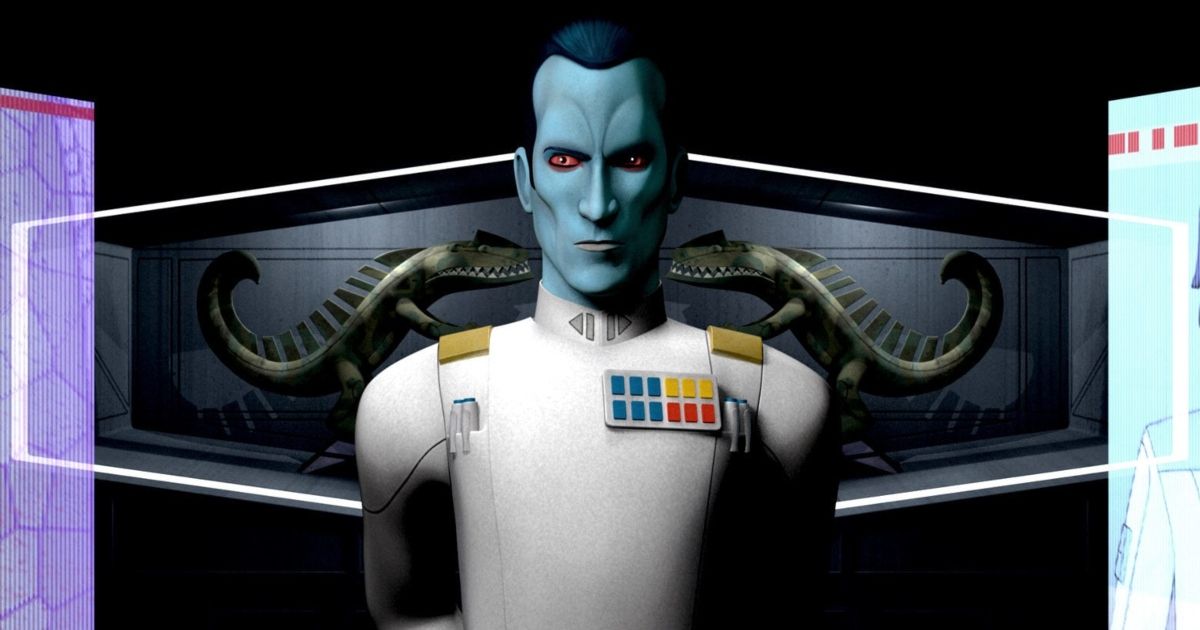 If there's any character that is almost guaranteed to be in this movie, it's Grand Admiral Thrawn. The villainous Imperial tactician has been beloved by Star Wars fans since the early '90s, when he was the central antagonist in Timothy Zahn's trilogy of books (Heir to the Empire, Dark Force Rising and The Last Command). Those books served as sequels to the original Star Wars film trilogy and are generally considered to be some of the best Star Wars material out there.
The character was de-canonized when Disney purchased Lucasfilm in the early 2010s, but Filoni soon brought the character back through his introduction in the animated Star Wars Rebels series.
Now, after a cliffhanger series finale for Rebels, Thrawn is set to make his live-action debut imminently, as he will return to the galaxy in the Ahsoka series which debuts in August. Thrawn's return was first teased in the second season of The Mandalorian,and the character's shadow over the Imperial Remnant only continued to grow in season three.
Filoni and Favreau have been teeing Thrawn up to be the central antagonist of the entire Mandoverse, and Filoni's movie will likely continue this through some kind of Heir to the Empire adaptation. If we had to put money on it, we'd wager that not only will Thrawn show up in this movie, but he will be an integral part of it.
12
Mon Mothma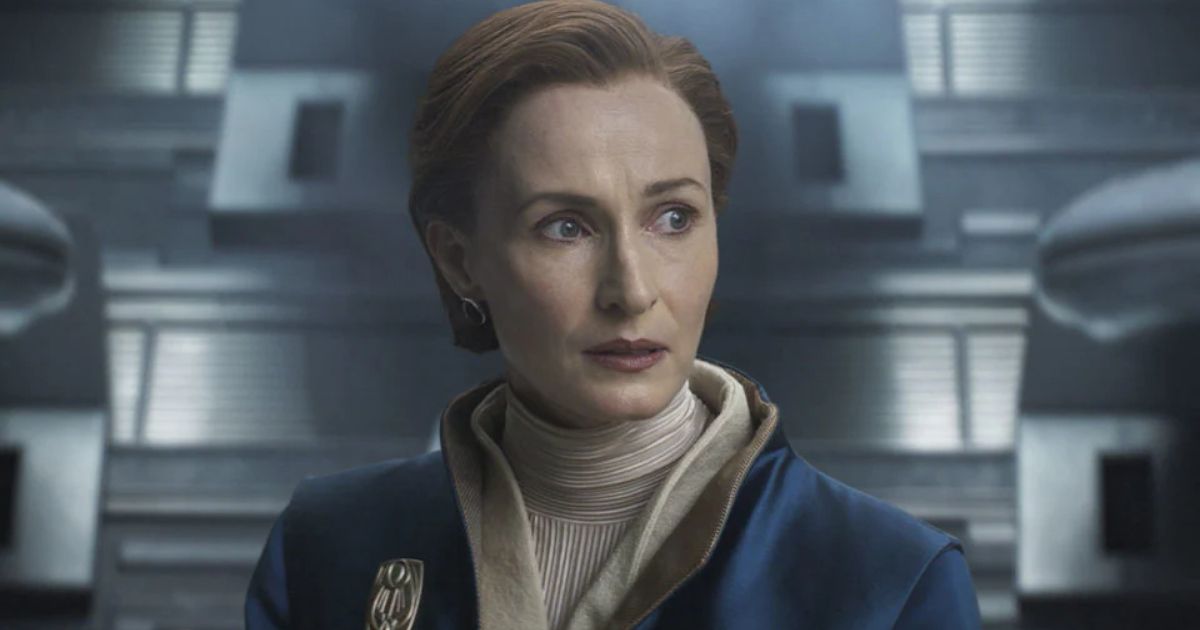 Mon Mothma played a relatively small role in the original Star Wars trilogy, as she only appears briefly in Return of the Jedi. However, her part in the franchise has expanded significantly since then. After appearing in both the Rebels and Clone Wars animated series and being featured in several canon novels, Mothma appeared in live-action again in Rogue One, where she was played by Genevieve O'Reilly, who had previously played her in a deleted scene from Episode III – Revenge of the Sith. However, O'Reilly was given a full supporting role in Andor, where she gives one of the best performances in the modern era of Star Wars.
She has also been confirmed to appear in the Ahsoka series as well. Given Mothma's standing as the Chancellor of the New Republic during the time of the Mandoverse shows, it would make sense to see her pop up in Filoni's movie set in that era. Plus, it would give the Mandoverse a little bit of connection to Andor, which is being praised as the best new Star Wars material in years.
11
Din Djarin (and Grogu)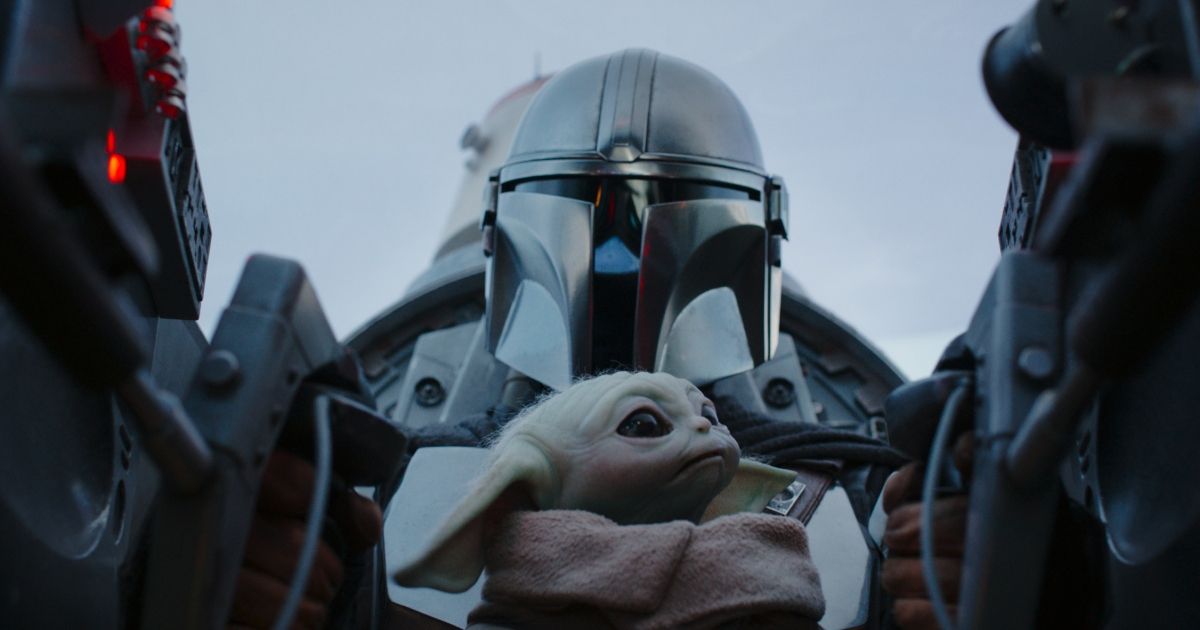 As the main characters of The Mandalorian, it would be shocking if Din Djarin and Grogu did not show up in this Mandoverse movie that Filoni is making. The Mandalorian is the most successful Star Wars show on Disney+, and much of that is because of how much people love Djarin, Grogu and their relationship with one another. The third season of The Mandalorian sees the two of them becoming more involved in combating the evils of the galaxy and becoming aligned with the New Republic's fight against the Imperial Remnants. They might not be the lead characters of Filoni's movie, but they are almost certainly going to factor into the story in some way.
10
Luke Skywalker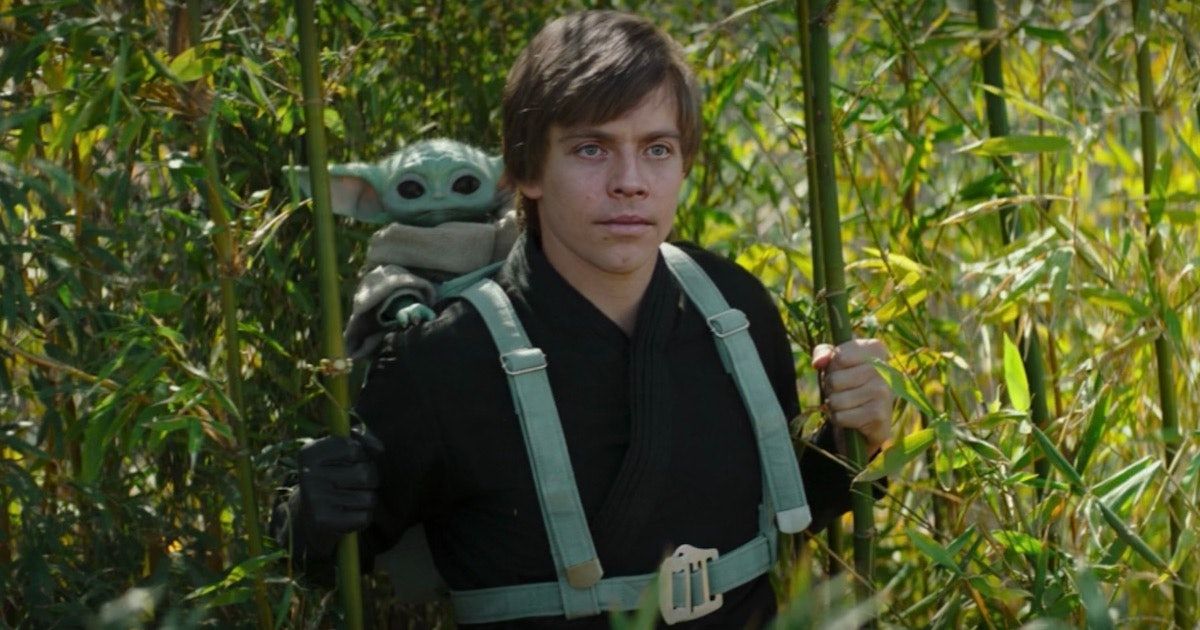 We would love to see Luke Skywalker in Filoni's new movie for several reasons; a couple of the biggest being that he is the main character in the Heir to the Empire novel, and he's already been established within the Mandoverse. It's no secret that Luke Skywalker is one of the most famous and beloved characters in the entire Star Wars franchise. As the central hero of the original trilogy, everything started with him. He has appeared a few times outside the original trilogy already. He played a supporting role in the sequel trilogy with Mark Hamill reprising his role, but, more importantly, in this scenario, is how he has appeared in the Mandoverse on multiple occasions.
His first appearance was in the season two finale of The Mandalorian, and then he returned and played a full supporting role in a crossover episode of The Book of Boba Fett. In both cases, a digitally recreated and de-aged Hamill was used to bring the character to life, rather than recasting with a new actor to play the young Luke. If Luke is to play a big part in Filoni's movie, recasting would be the best route to take, as an actor can provide much more nuance and emotion than a digital mask can.
Related: Why Lucasfilm Should Recast Han, Luke and Leia for Dave Filoni's Star Wars Movie
9
Leia Organa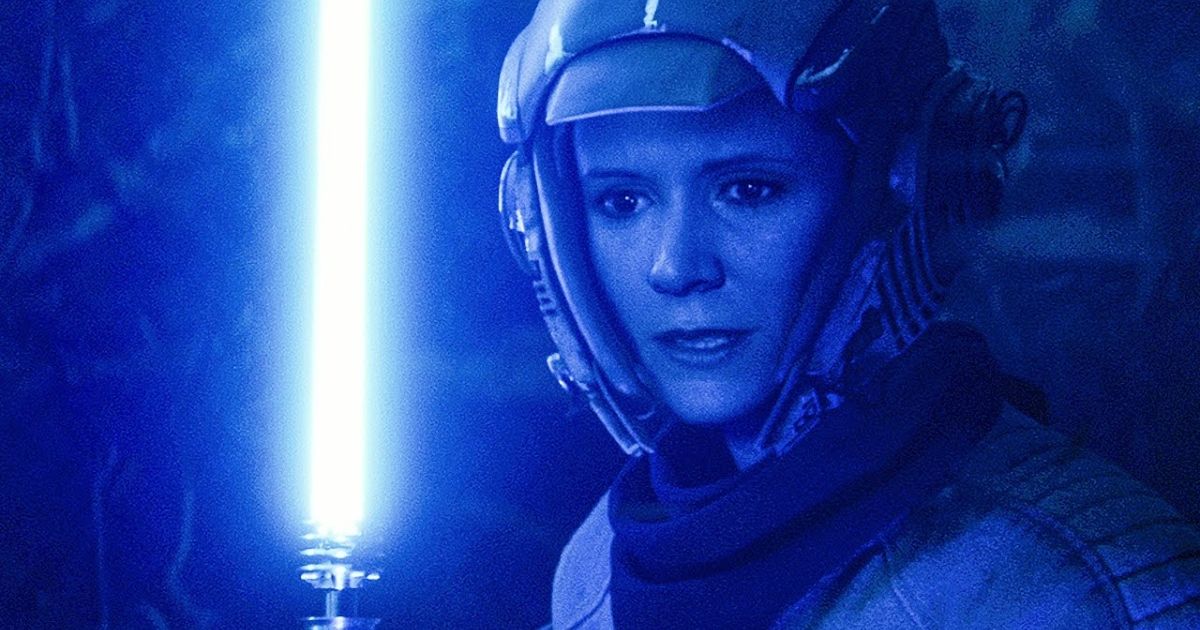 If Luke is going to appear in Filoni's movie, we would love to see Leia Organa show up as well. She also plays a crucial role in the Heir to the Empire novel and its sequels, but she has yet to appear in the Mandoverse. Carrie Fisher reprised her role as the Princess in the sequel trilogy, and a de-aged digital double was used to briefly depict a young Leia in both Rogue One and The Rise of Skywalker.
On top of that, Leia also appeared as a child in the Obi-Wan Kenobi series, which shows that Lucasfilm is open to bringing her into its newest stories outside the Skywalker Saga. Given the time period in which Filoni's Mandoverse movie is set, Leia might still be undergoing her Jedi training with Luke at that point, which was seen briefly in The Rise of Skywalker. Just as is the case with Luke, it would be best to recast Leia if she plays a major role in the film.
8
Han Solo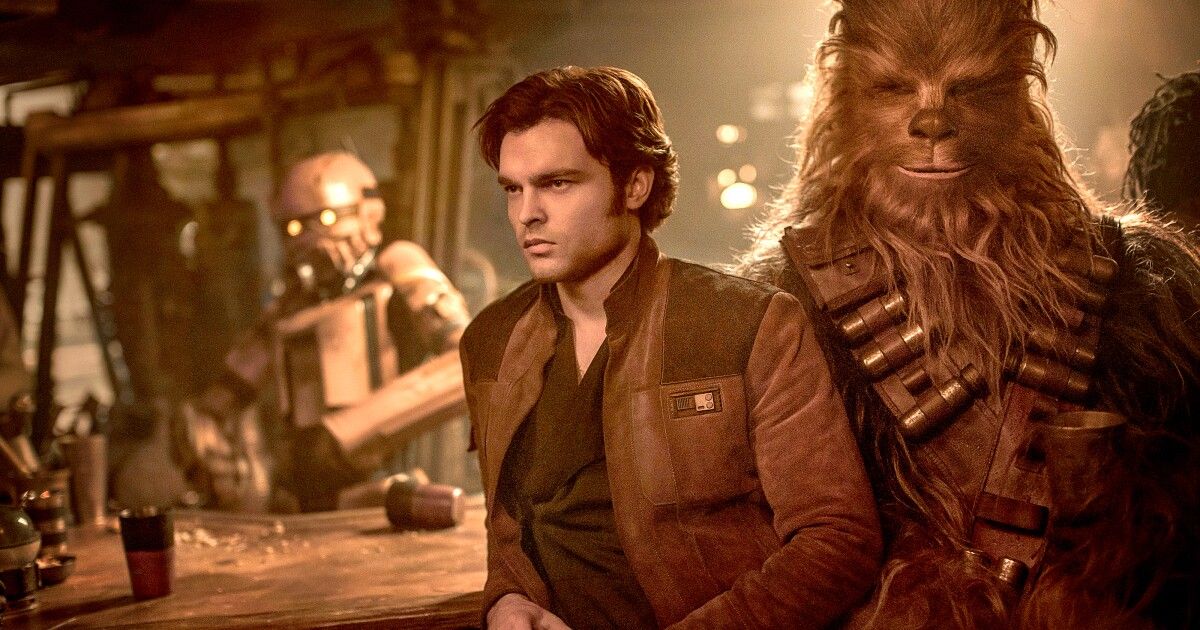 It would be strange to have both Luke and Leia on this list without rounding out the trio with Han Solo as well. Bringing the entire original trio of characters back in their prime would be a dream come true for many Star Wars fans. On top of that, Filoni could finally show a reunion between the three of them, which shockingly never actually happened in the sequel trilogy.
We all know how much Filoni loves to include fan service in his stories, and we don't think he'll be able to resist bringing Luke, Leia, and Han back together. Nor should he. It makes sense within the story and the timeline, and it would be a massive missed opportunity if these characters didn't reunite at some point. Plus, this would be a great chance to bring Alden Ehrenreich back as Solo, after he portrayed the character in the Solo standalone movie in 2018.
7
Bo-Katan Kryze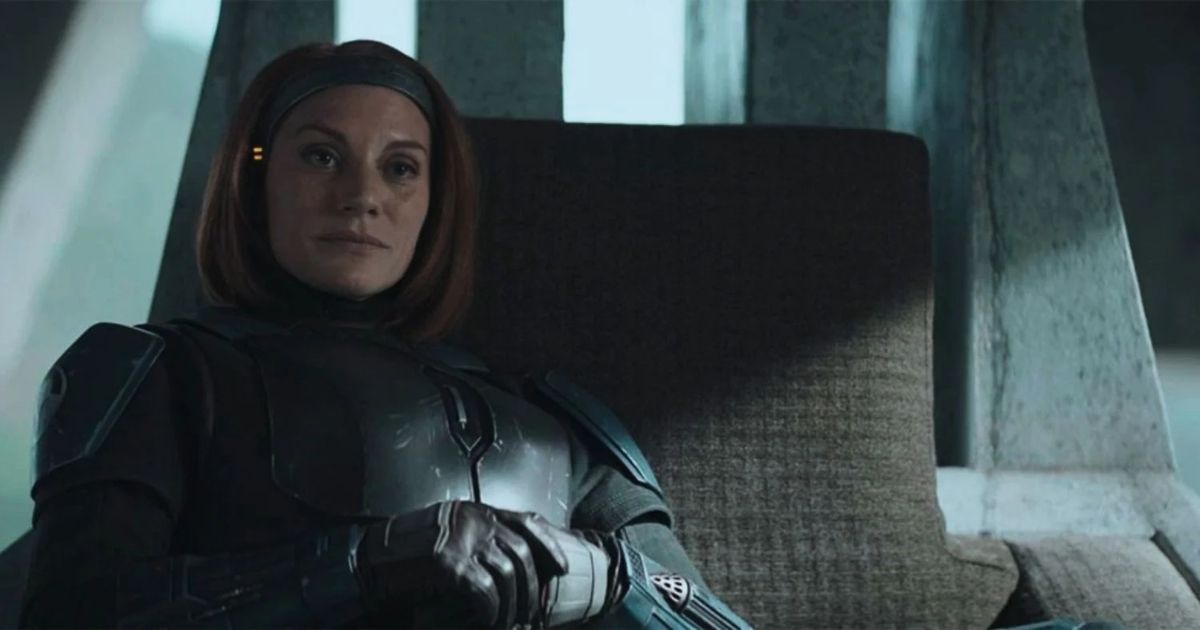 Bo-Katan Kryze has just recently become a recognizable character to more casual Star Wars fans, as she played a major role in season three of The Mandalorian. However, the depth of Bo-Katan's character goes much further than that. She was first introduced in the Clone Wars animated series before she was brought into Rebels as well. Across both those shows and The Mandalorian, Bo-Katan has grown into one of Star Wars' most exciting and dynamic characters.
As the leader of the Mandalorians, she has more than a little motivation to ensure the Empire stays dead, as they are responsible for the destruction of her home and the purge of her people. She's almost certainly going to play a role in the fight against Thrawn and the Imperial Remnants, and we can't wait to see it.
6
Omega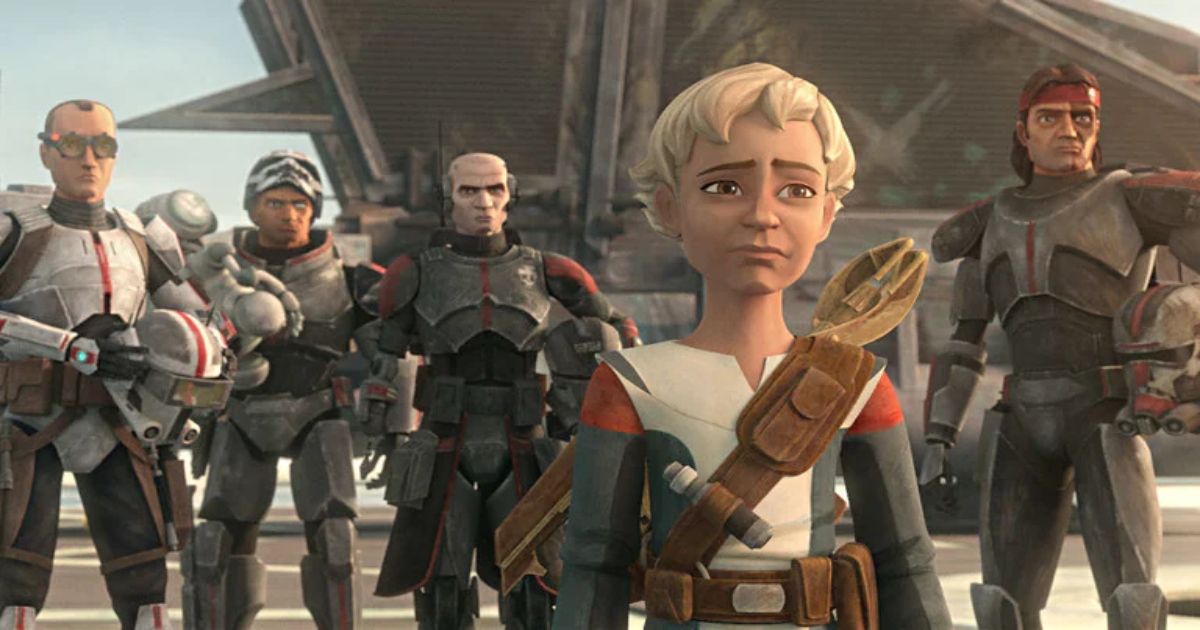 Throughout the rest of this list, there are several characters that would definitely just be there to make die-hard fans happy. Omega is one of those characters. She's one of the main characters in the animated series The Bad Batch on Disney+, and she's an experimental clone child whose aging has not been sped up like the rest. This gives her a unique perspective on the galaxy, and her adventures with the Bad Batch have proven that she has the potential to be a great hero.
The Bad Batch is set about two to three decades before the Mandoverse, so Omega would be an adult if she were to show up in Filoni's movie. Plus, she's essentially a younger sister to Boba Fett (who was also a clone without altered aging), and the dynamic between the two of them could be incredibly interesting.
Related: Star Wars: Is The Bad Batch Essential Viewing for Fans?
5
Captain Rex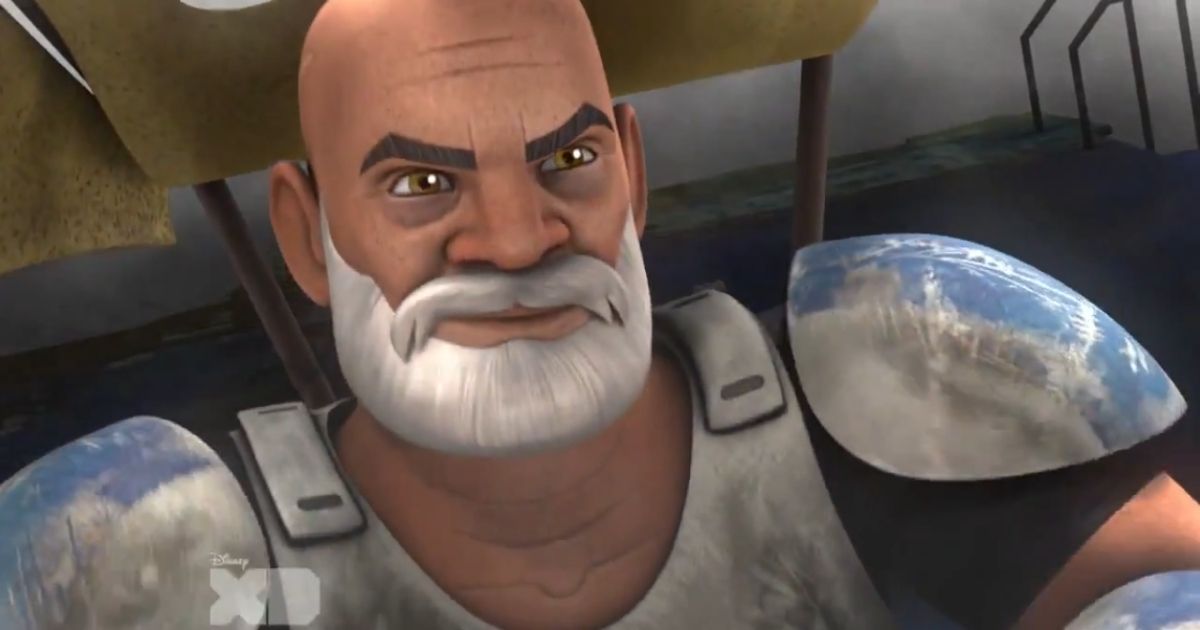 The appearance of Captain Rex, a fan-favorite clone who served under General Anakin Skywalker in the Clone Wars series, would be another massive deal for dedicated Star Wars fans. Rex has appeared in almost every animated Star Wars series, but he has yet to jump into live-action (where he'd have to be played by Temeura Morrison). Given the sped-up aging of the clones, it would be a little tricky to incorporate him into the Mandoverse movie, as he would be pretty old at that point. Rex would likely be around 80 years old physically at that point in the timeline. Perhaps he could be under the care of Omega?
Whatever the case, bringing Rex into a movie would be incredibly satisfying for the fans that have been following him for nearly two decades now. If Thrawn and the Imperial Remnants are experimenting with cloning in Filoni's movie, which both The Mandalorian and The Bad Batch are not-so-subtly setting up, then an elderly Rex could provide some important insights to the film's heroes about the process and technology.
4
Lando Calrissian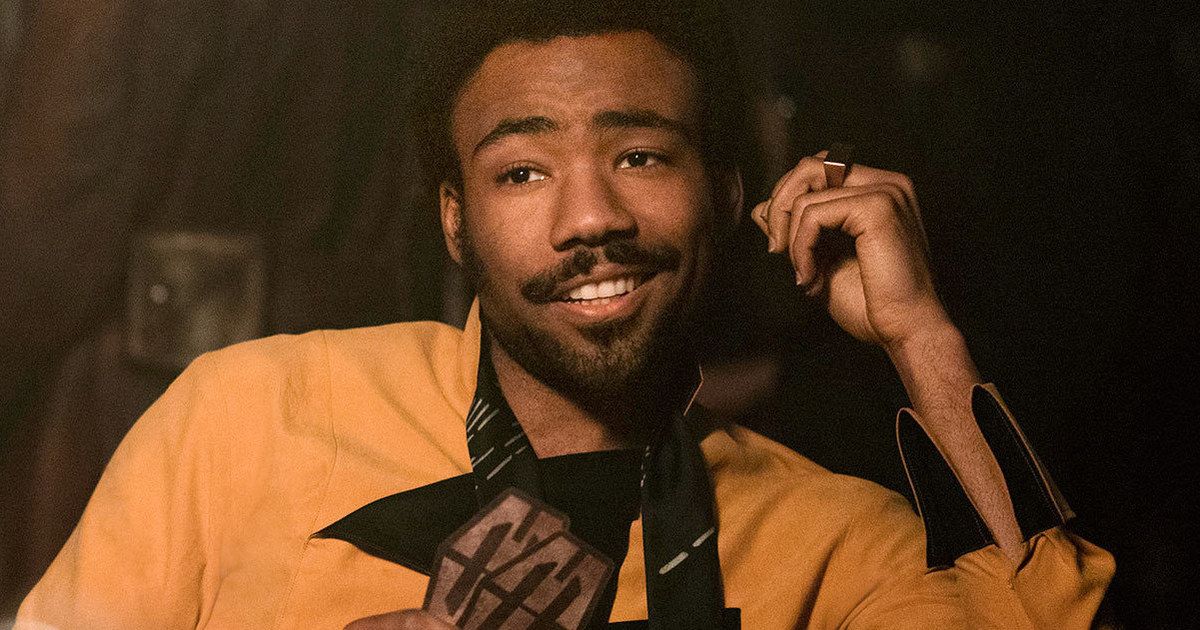 Another major character of the original trilogy that we'd love to see show up in Filoni's Mandoverse movie is Lando Calrissian. We already know that Lando had many adventures of his own after the original trilogy; he even paired up with Luke on an investigation at one point. It would be great to see the most charismatic character in the franchise return to the big screen, alongside both the original trilogy characters and the new Mandoverse characters.
Just like Solo, he wouldn't need to be recast either, as Donald Glover could also reprise the role after playing Lando in Solo. Plus, adding Glover to the cast would give this Mandoverse movie some real star power. Glover was a great Lando, and we would just love to see him return in any form at this point.
3
Ahsoka Tano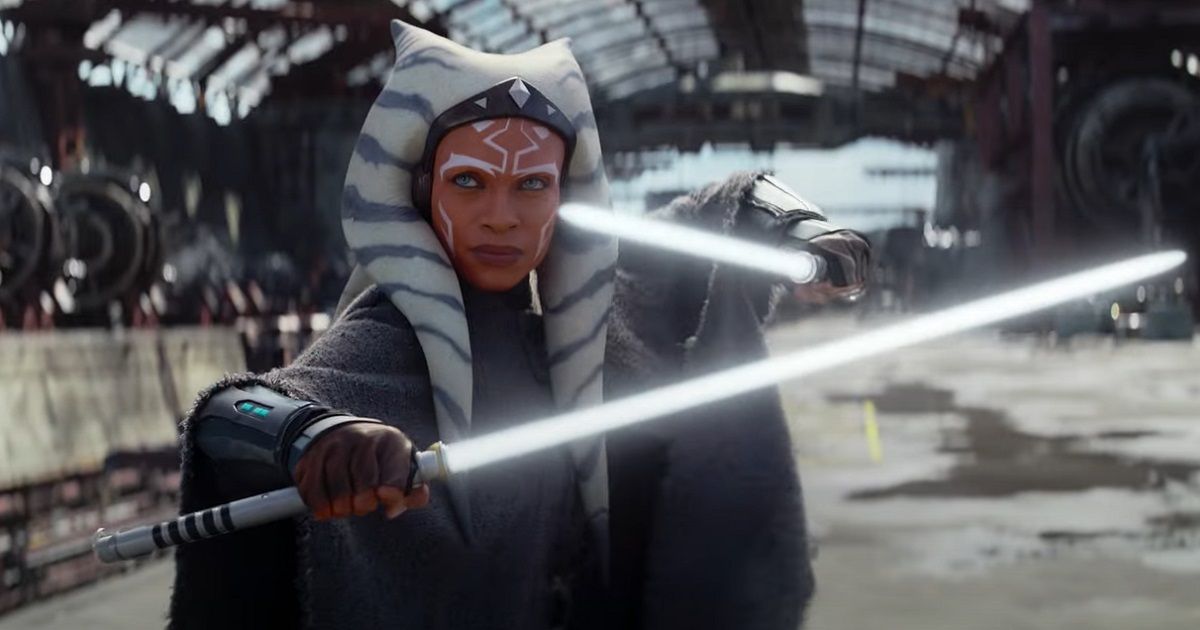 While we don't know for certain who the lead character of Filoni's Mandoverse movie is going to be, there's a good chance that Ahsoka Tano will be a co-lead at the very least. If there's any character from Star Wars animation that is most deserving of a leading role on the big screen, it's Ahsoka. She's one of the most dynamic and complex Jedi characters in the franchise, and both Filoni and the fans absolutely love her.
Her standalone Disney+ show will likely do a lot to set up Filoni's movie, and so it would make sense to see her carry over into the movie as well. Filoni has talked about making an Ahsoka movie before, and this might finally be his chance to make one.
2
Mara Jade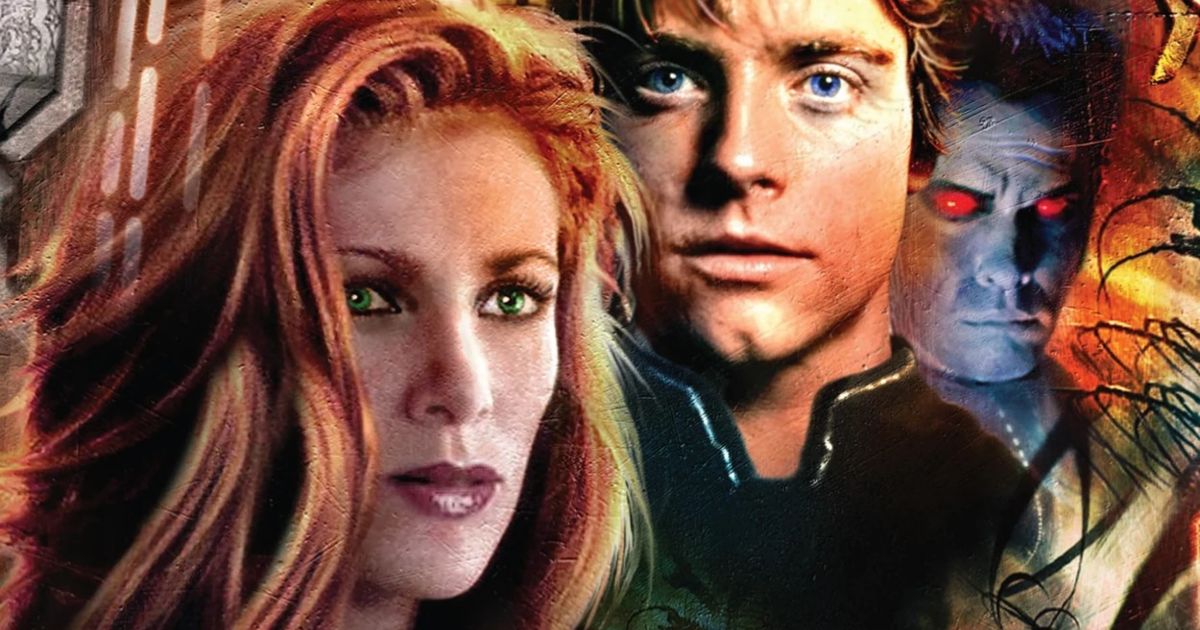 Mara Jade is the one character on this list who, at this point, does not actually exist within the Star Wars canon. She first appeared in the Heir to the Empire book and its sequels, where she was an anti-hero of sorts who frequently came into conflict with Luke, Leia and Han. However, over the course of several Legends novels, she joins Luke in building his new Jedi Order and the two are eventually married.
Mara Jade is a key character from the de-canonized Star Wars Legends material who has not been brought back yet, and Filoni's Mandoverse movie would be the perfect opportunity to remedy that. Given that she does not appear and is not mentioned in the sequel trilogy, she would likely have to meet a tragic end before that point in the timeline, but it would still be a dream come true to see her and Luke on-screen together.
1
Ben Solo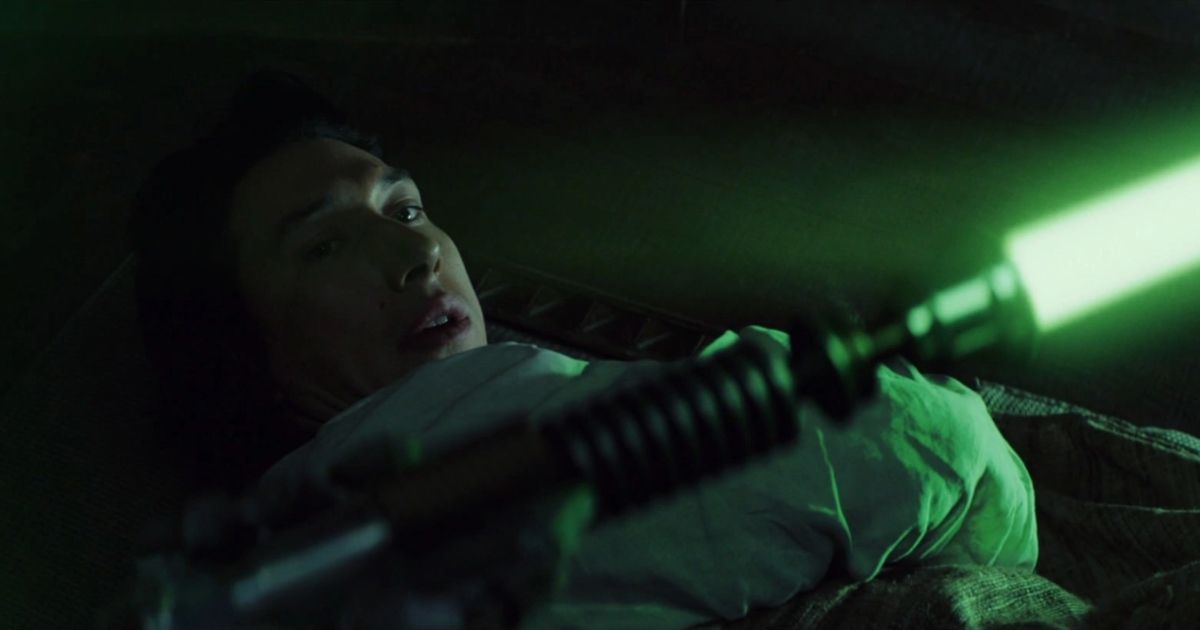 Finally, if Han and Leia are featured in this film, Ben Solo would be a logical inclusion as well. This would be long before he turns to the Dark Side and becomes Kylo Ren, though. Ben was born in 5 ABY, only a year after Return of the Jedi, which means he would only be a child at the point in time when the Mandoverse stories are set. This would allow Filoni to more fully explore the relationship that Leia and Han had with their son before they lost him.
Perhaps we could see Luke taking on Ben as a student at his new Jedi Academy, which we saw him constructing during his Book of Boba Fett appearance. No matter how it is done, including Ben in a film like this would provide some much-needed connective tissue to the sequel trilogy, which so far feels very disconnected from the rest of the Star Wars franchise.