As technology evolved, so did the cinematic storytelling of the 1960s. From black-and-white to color features and epically long runtimes, the '60s were an era of commentary on international social issues. IMDb's voters have given these movies outstanding ratings. These celebrated films are Oscar winners, nominees, and non-critical award contenders that are great examples of filmmaking.
The ten best movies of the '60s span multiple genres, from character dramas like To Kill a Mockingbird to action masterpieces like Harakiri, and all set a precedent for modern-day filmmakers of what hits audiences' sweet spot. As many of these films turn 60 or older, they become even more highly respected for the jaw-dropping, emotion-invoking techniques that still hold up today.
Updated on October 12, 2023, by Diego Pineda Pacheco:
Although it doesn't happen often, the ratings of the best movies of the 1960s on IMDb do occasionally change. As such, it's always worthwhile to get a refresher on what IMDb users have to say about these outstanding films, as well as to discover new ones that you might not have seen before.
13
'For a Few Dollars More' (1965)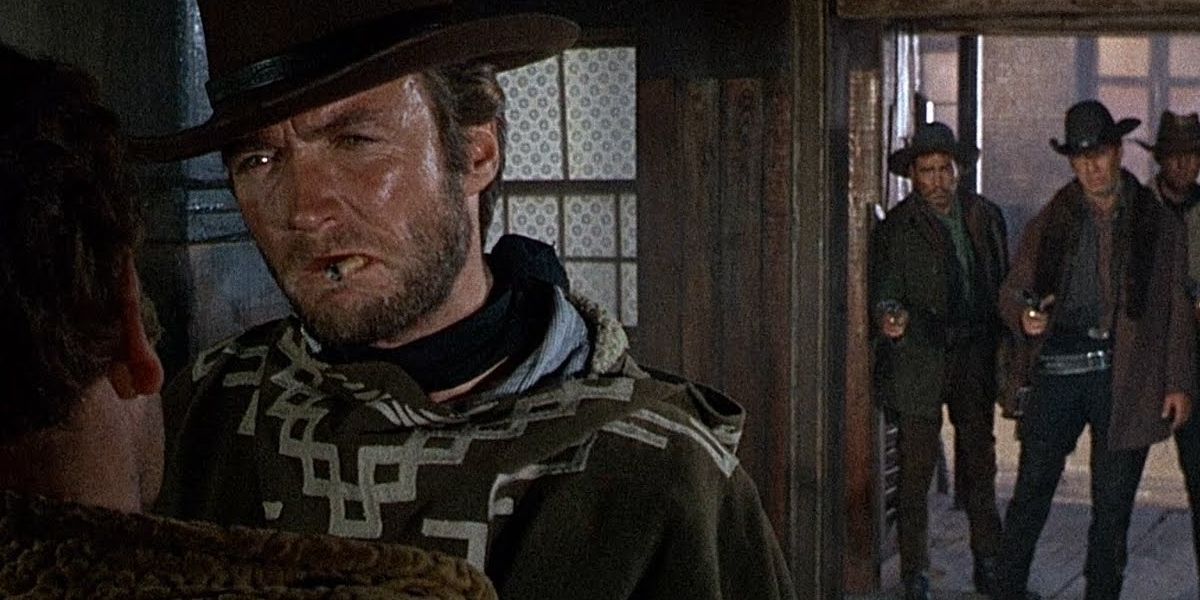 IMDb rating: 8.2/10
The second installment in legendary spaghetti Western director Sergio Leone's Dollars Trilogy, For a Few Dollars More is a seminal example of its genre about two bounty hunters who team up to track down an escaped Mexican outlaw. It was one of the most popular movies in the 1960s, and remains equally acclaimed today.
RELATED:The Best Spaghetti Westerns of All Time, Ranked
You get Leone's traditionally top-notch directing and writing, a standout Clint Eastwood performance, and an Ennio Morricone score as iconic as all his others – what more could you possibly want in a Western? For a Few Dollars More is often overshadowed by its legendary sequel, but it's every bit as deserving of praise.
12
'Judgment at Nuremberg' (1961)
IMDb rating: 8.3/10
Although they weren't nearly as common as in the '40s and '50s, lots of great World War II movies were still being made in the '60s. One of the best is Judgment at Nuremberg, a 3-hour-long epic courtroom drama about a fictionalized version of the Judges' Trial of 1947, where an American court in occupied Germany tried four Nazis judged for war crimes.
Intense, thought-provoking, and with an ensemble of masterful performances, Judgment at Nuremberg is a must-see for history buffs and cinephiles alike. It revolutionized the way courtroom dramas were made, which makes it one of the best in the courtroom drama genre.
11
'To Kill a Mockingbird' (1962)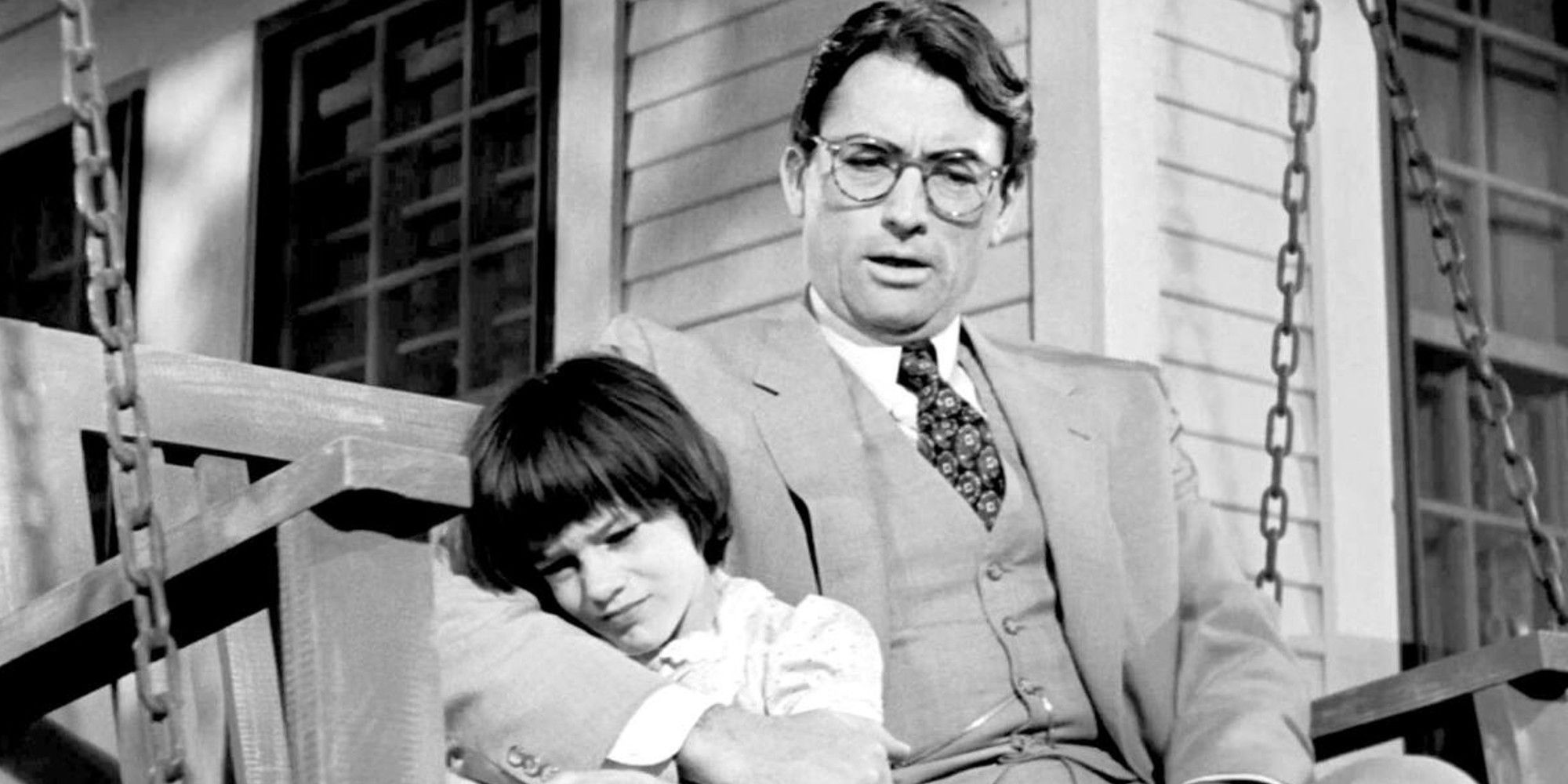 IMDb rating: 8.3/10
To Kill a Mockingbird is one of the best page-to-screen adaptations of the 20th century. When respected, kind-hearted lawyer Atticus Finch (Gregory Peck) agrees to defend a young Black man against undeserved rape accusations from a white woman, the Finch children witness the prejudice of their Depression-era Alabama town.
Based on Harper Lee's acclaimed novel, the film adaptation is one every cinephile should watch to witness that time in history through the eyes of children. Of its eight Oscar nominations, To Kill a Mockingbird took home three, including Best Actor for Peck.
10
'The Apartment' (1960)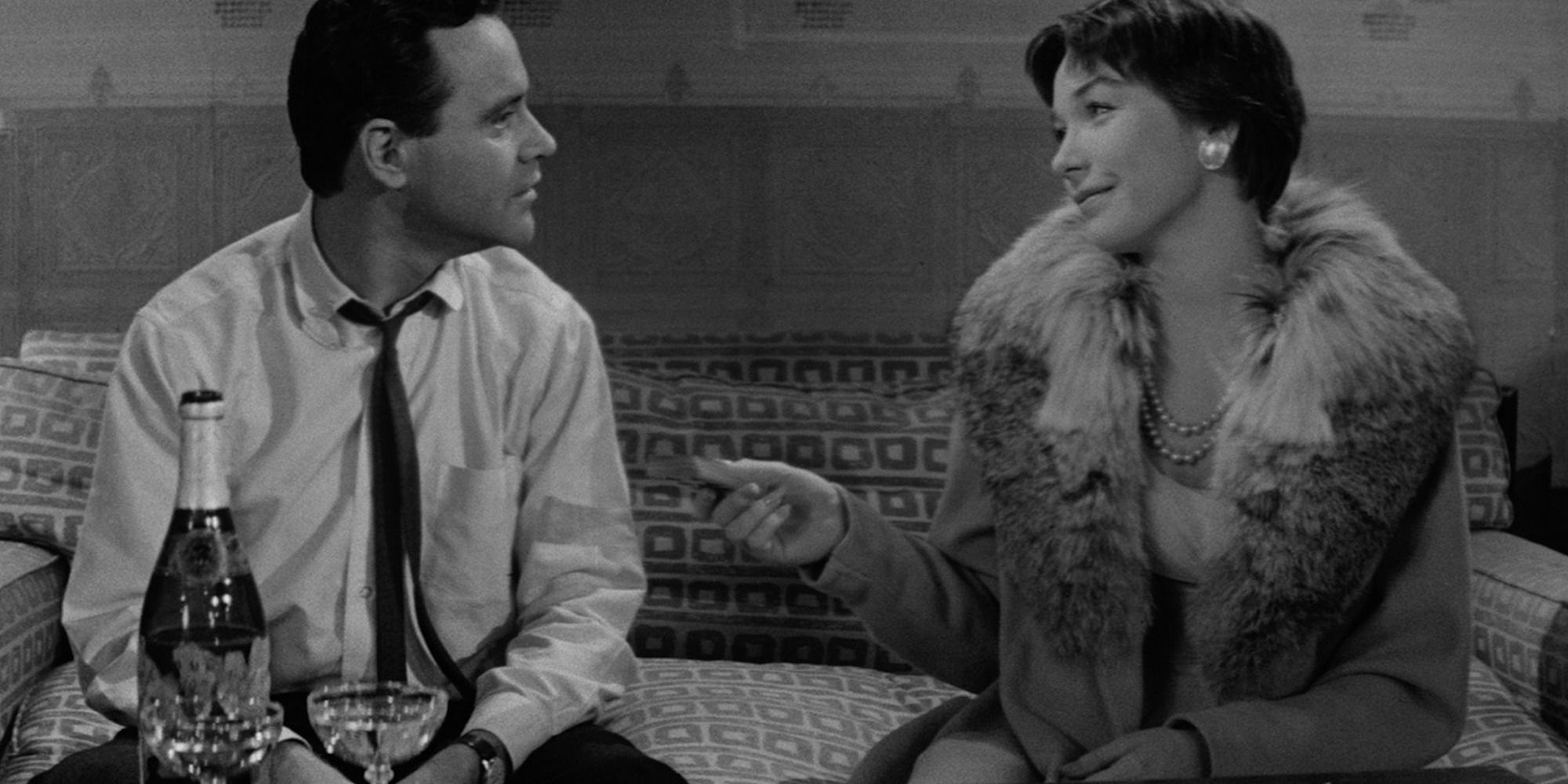 IMDb rating: 8.3/10
The inspiration for many modern-day rom-coms, The Apartment is an all-around great film. Jack Lemmon stars as C.C. Baxter, an insurance clerk looking to rise within the company ranks by letting the executives use his apartment for extramarital affairs. Baxter's plan soon becomes complicated as he embarks on a romance of his own.
RELATED:The Best Romantic Comedies of All Time, Ranked
Winner of the coveted Best Picture Oscar, The Apartment is a masterclass in good comedy, the quick wit and one-liners helping to elevate an already steady premise. With Hollywood icons like Lemmon and Shirley MacLaine, it's hard to go wrong with this top-rated tale of love and loneliness.
9
'Lawrence of Arabia' (1962)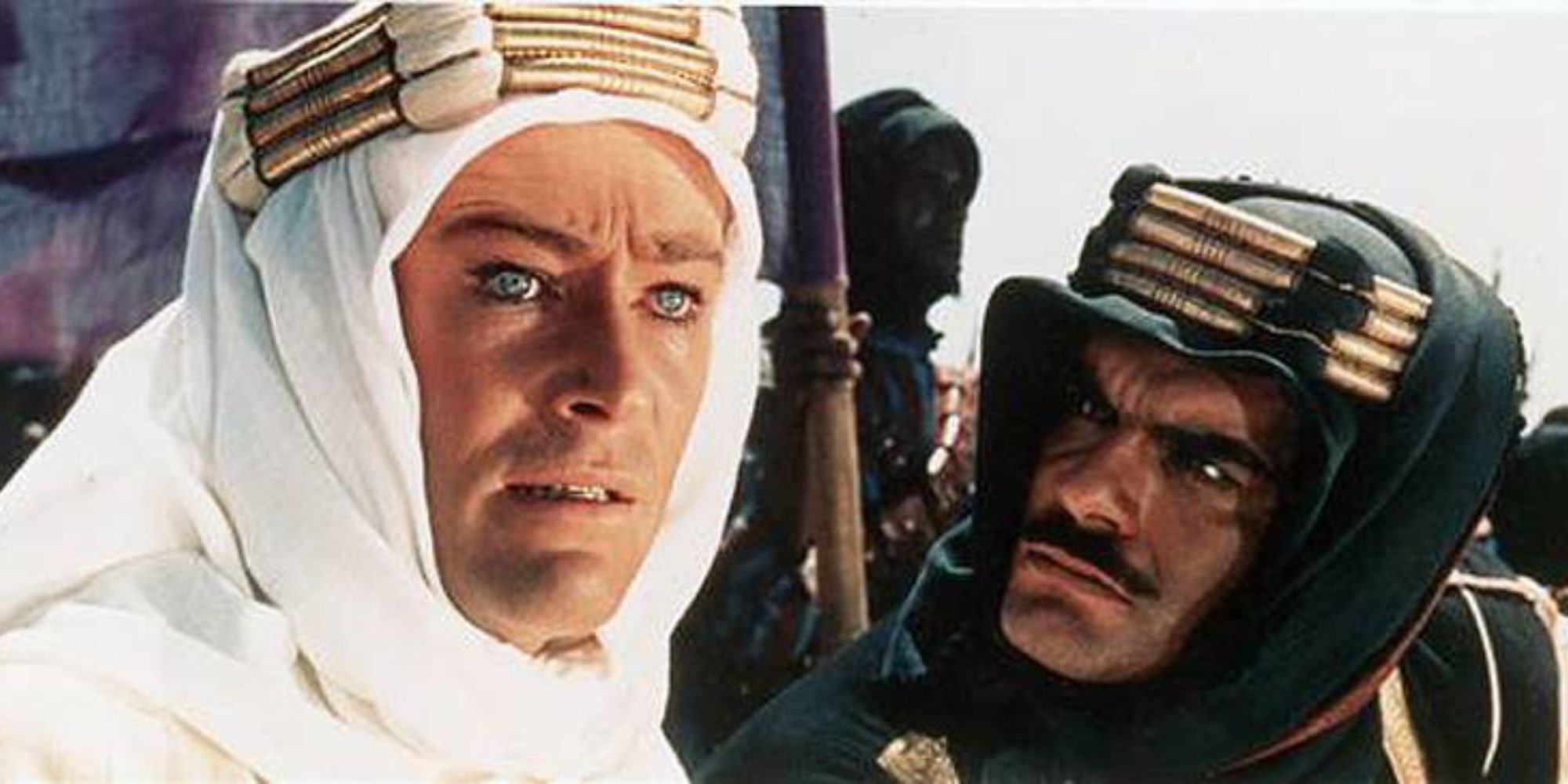 IMDb rating: 8.3/10
Narrowly making it into the top 100 of IMDb's 250, Lawrence of Arabia is an award-winning epic that's close to four hours in runtime. This masterpiece follows British Lieutenant T.E. Lawrence (Peter O'Toole) and his journey across the desert as he unites the Arab tribes during World War I against the Turks.
Director David Lean crafted a level of production value that was difficult to match back then, and even now. It's an excellent biopic about a controversial figure, which has IMDb users hailing it as a one-of-a-kind classic.
8
'2001: A Space Odyssey' (1968)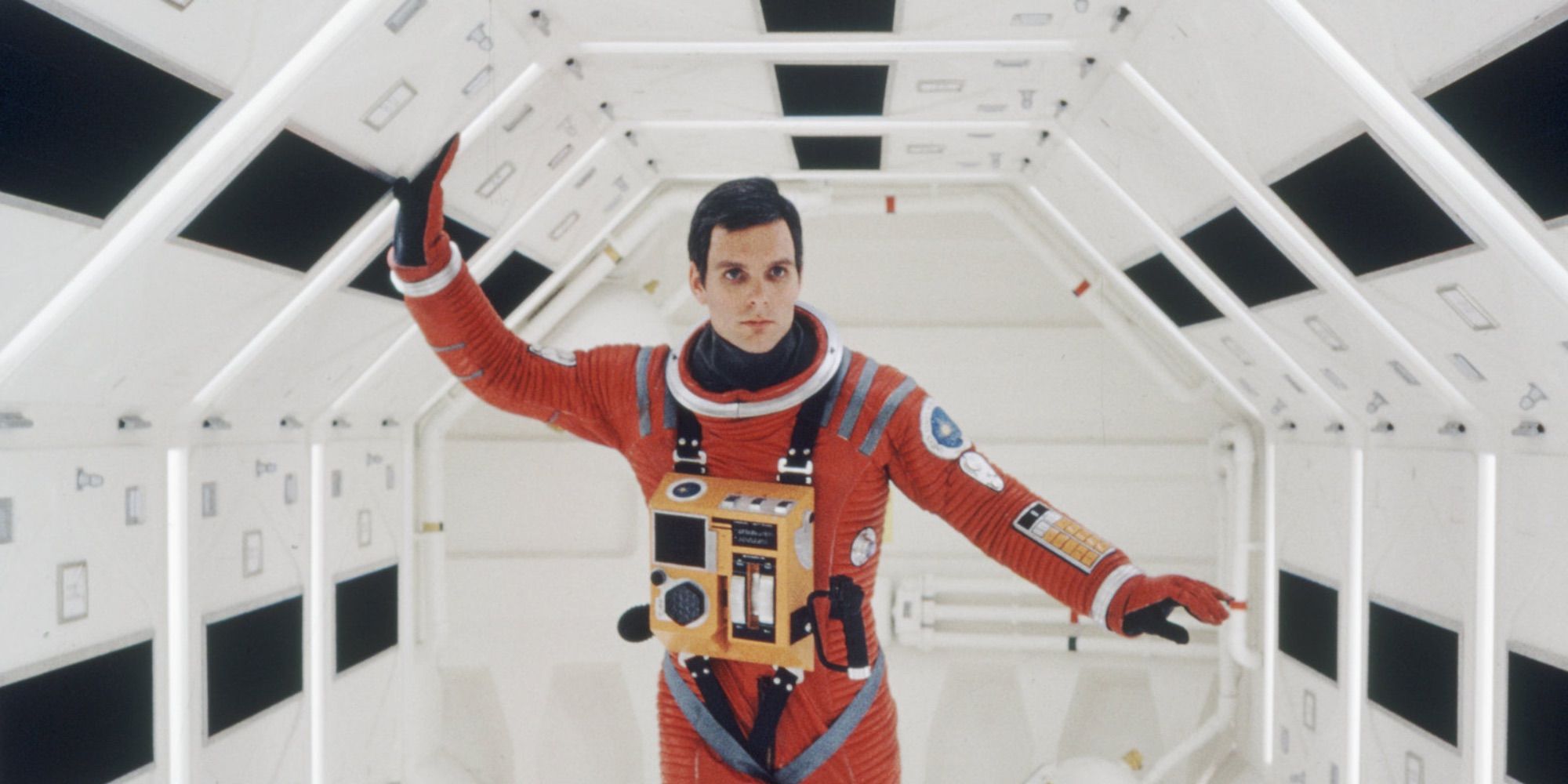 IMDb rating: 8.3/10
2001: A Space Odyssey is a foundational film in the sci-fi genre that still holds merit today. Directed by Stanley Kubrick, audiences are taken through space and time as a spaceship, operated by two men and an AI computer named H.A.L 9000, is sent to Jupiter to understand a mysterious artifact.
The two-and-a-half-hour epic is an experience that only a few filmmakers today have been able to successfully emulate – it's also one of Roger Ebert's picks for the greatest movies ever. 2001 set the bar for where technology was headed in cinematic storytelling, and showed that sci-fi could tell slow-burning poetic stories with great success.
7
'High and Low' (1963)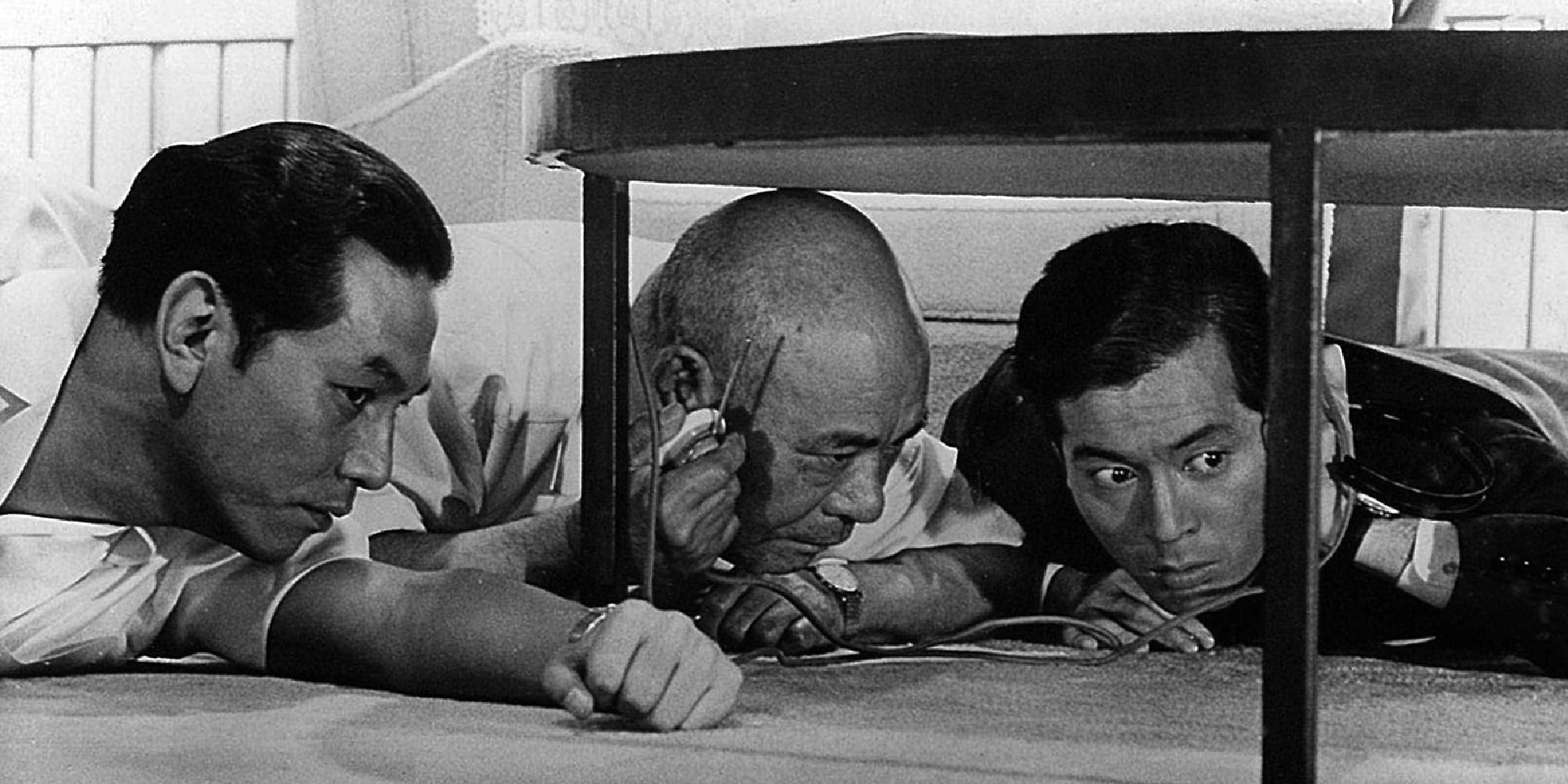 IMDb rating: 8.4/10
This Japanese crime drama features the son of a chauffeur who is kidnapped by mistake and held for ransom in an attempt to extort the executive he works for. Directed by Akira Kurosawa, High and Low is based on the detective novel King's Ransom by Ed McBain.
RELATED:The Most Cold-Blooded Criminal Masterminds in Movies, Ranked
Hailed for his work, Kurosawa creates the perfect race-against-the-clock thriller while also generating social commentary surrounding Japanese society. This piece remains one of the top films of the 1960s on IMDb, where reviewers are impressed with the engrossing way Kurosawa was able to tell this story.
6
'Dr. Strangelove' (1964)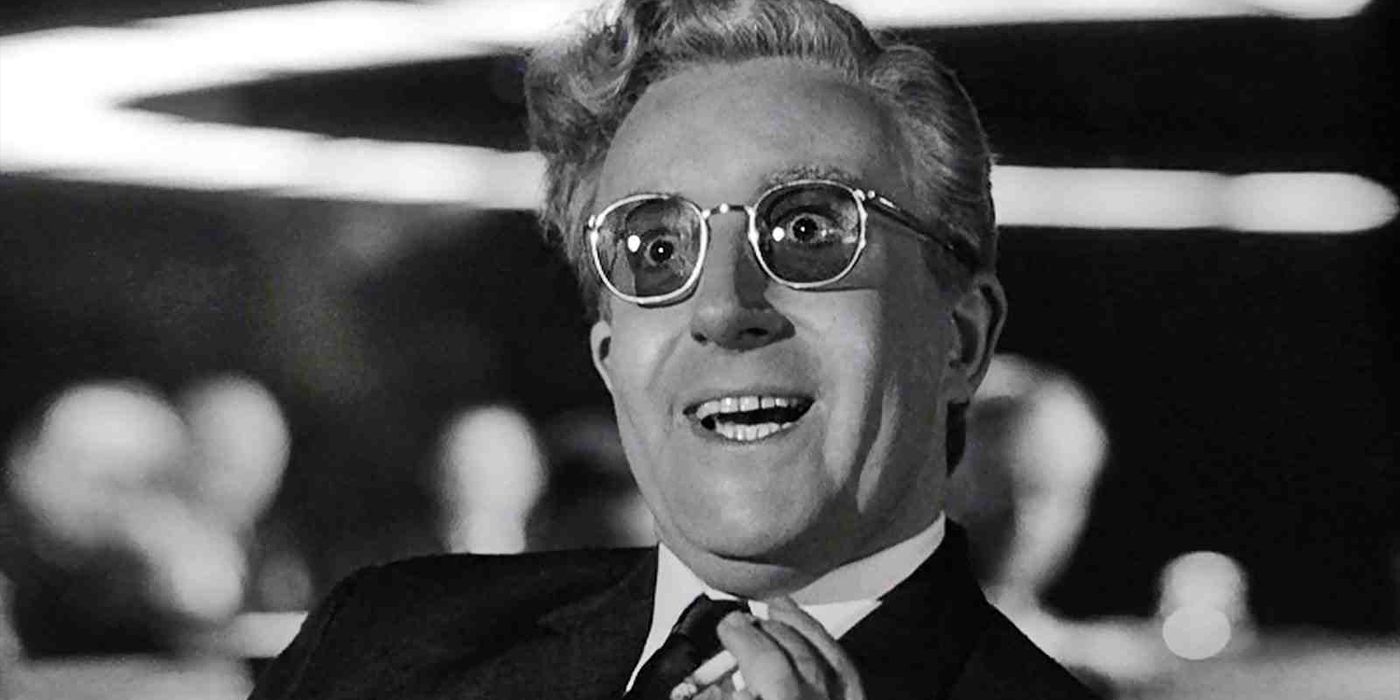 IMDb rating: 8.4/10
From the film's wildly strange title to its plot Cold War satire plot (yes, that's correct), Dr. Strangelove or: How I Learned to Stop Worrying and Love the Bomb is a chaotic masterpiece that rightfully earned its top-rated spot among IMDb's most prestigious. After crazed American Air Force General Jack Ripper (Sterling Hayden) sends a bomber squad to the Soviet Union, world leaders, including American President Merkin Muffley (Peter Sellers) and General Turgidson (George C. Scott) convene to try and stop a nuclear holocaust.
This is a movie that audiences need to see to believe, from the mind of Stanley Kubrick. Dr. Strangeloveis truly a great comedic entry into the war genre, calculatedly ridiculous from Seller's multiple roles to the character names themselves. Kubrick's satire is worth its weight in Hollywood gold.
5
'Once Upon a Time in the West' (1968)
IMDb rating: 8.5/10
One of the greatest directors of the decade, Sergio Leone provided audiences with a close to three-hour Western epic in Once Upon a Time in the West. The paths of a widow, a gunslinger, a harmonica player, and a rail baron henchman all collide following a murder over a piece of railroad land. An immersive viewing experience, this is a film where a lot is going on all at once.
Considered one of Leone's masterworks and far more elaborate than his previous spaghetti Westerns, the movie featured the leading talents of Henry Fonda, Charles Bronson, and Claudia Cardinale. Once Upon a Time in the West remains true to the Western genre with its powerful music, gritty and dirty faces, and the looming quick-draw violence.
4
'Psycho' (1960)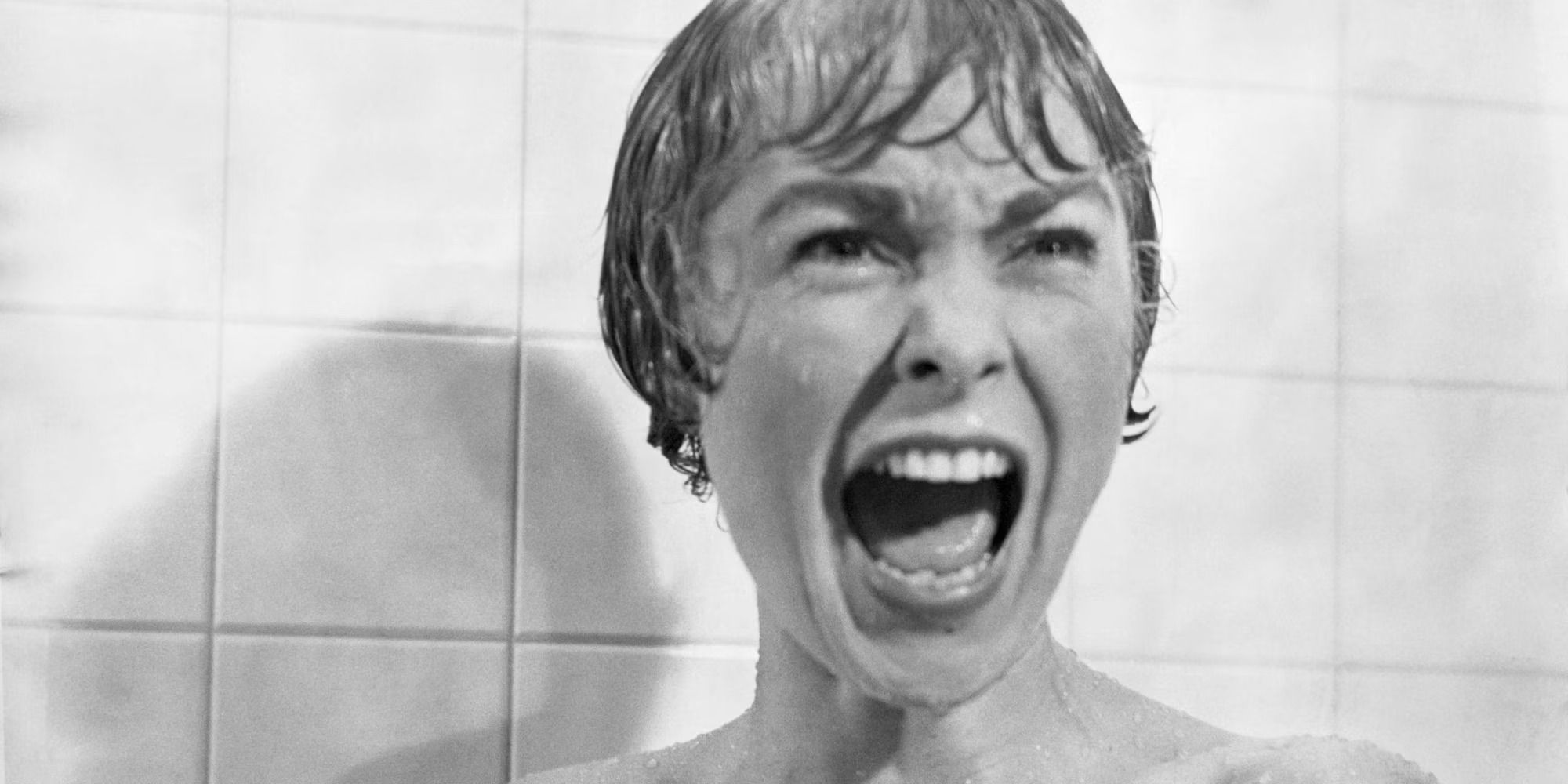 IMDb rating: 8.5/10
The definition of an iconic horror movie, Psycho changed the way filmmakers attempted features in the genre. On the run after stealing $40,000 from her employer, Marion (Janet Leigh) checks into the reclusive Bates Motel run by Norman Bates (Anthony Perkins), a polite but high-strung young man entangled in a dark relationship with his mother.
RELATED:The Best Movie Villains of All Time, Ranked
From the music to the camerawork, all the elements that made that shower scene so brilliant came together under the talented eye of director Alfred Hitchcock. The genre has come a long way since the 1960s, but Psycho walked so modern-day horror could run.
3
'Harakiri' (1962)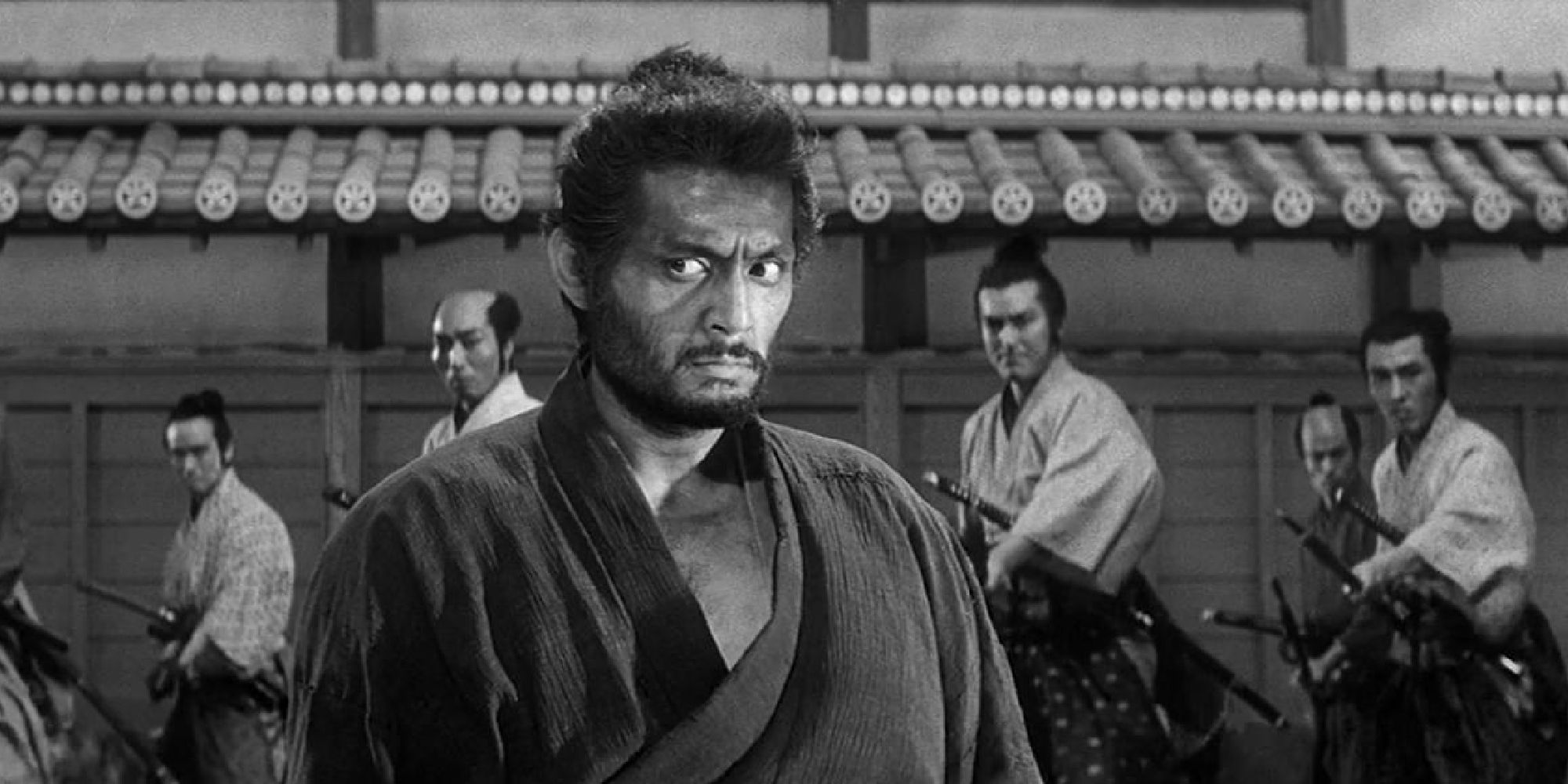 IMDb rating: 8.6/10
Harakiri is an action drama centered around honor with commentary on the flawed codes of the samurai and society at large. Set in 1630s Japan, aging samurai Hanshiro Tsugumo (Tatsuya Nakadai) requests to commit seppuku, a ritual suicide, at the home of regent Kageyu Saito (Rentarô Mikuni), sparking a conflict after Saito reveals Tsugumo's son-in-law was held to his suicidal request.
This exceptional movie directed by Masaki Kobayashi, one of the greatest Japanese filmmakers ever, features excellent cinematography and a riveting story. Passing audiences back and forth in time, Harakiri's narrative structure makes it one of the best and most underrated movies on IMDb's Top 250.
Watch on The Criterion Channel
2
'The Human Condition III: A Soldier's Prayer' (1961)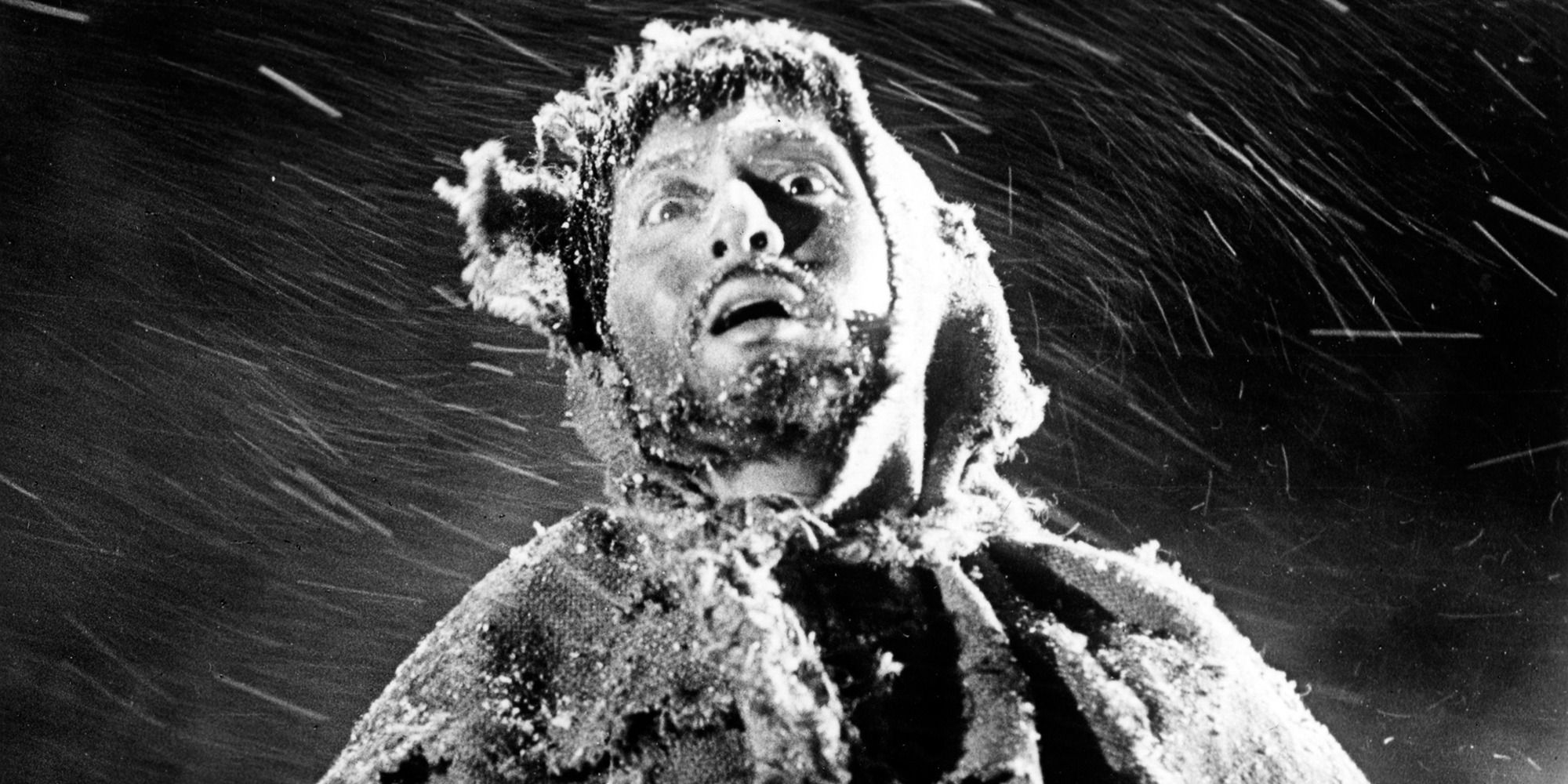 IMDb rating: 8.8/10
Though much less popular on IMDb than it is on Letterboxd, The Human Condition III: A Soldier's Prayer simply can't go unmentioned when talking about the best 1960s movies. Concluding Masaki Kobayashi's absolute juggernaut of a franchise, The Human Condition Trilogy, it finds its pacifist protagonist facing the ultimate test to his ideals during WWII.
A Soldier's Prayer is as close as a movie can come to perfection, telling a gripping anti-war story with the striking culmination of the arc of a fascinating main character. WWII movies from the Axis's perspective are always challenging, but Kobayashi rose to the occasion in a way that no other filmmaker had before, or has since.
Watch on The Criterion Channel
1
'The Good, the Bad and the Ugly' (1966)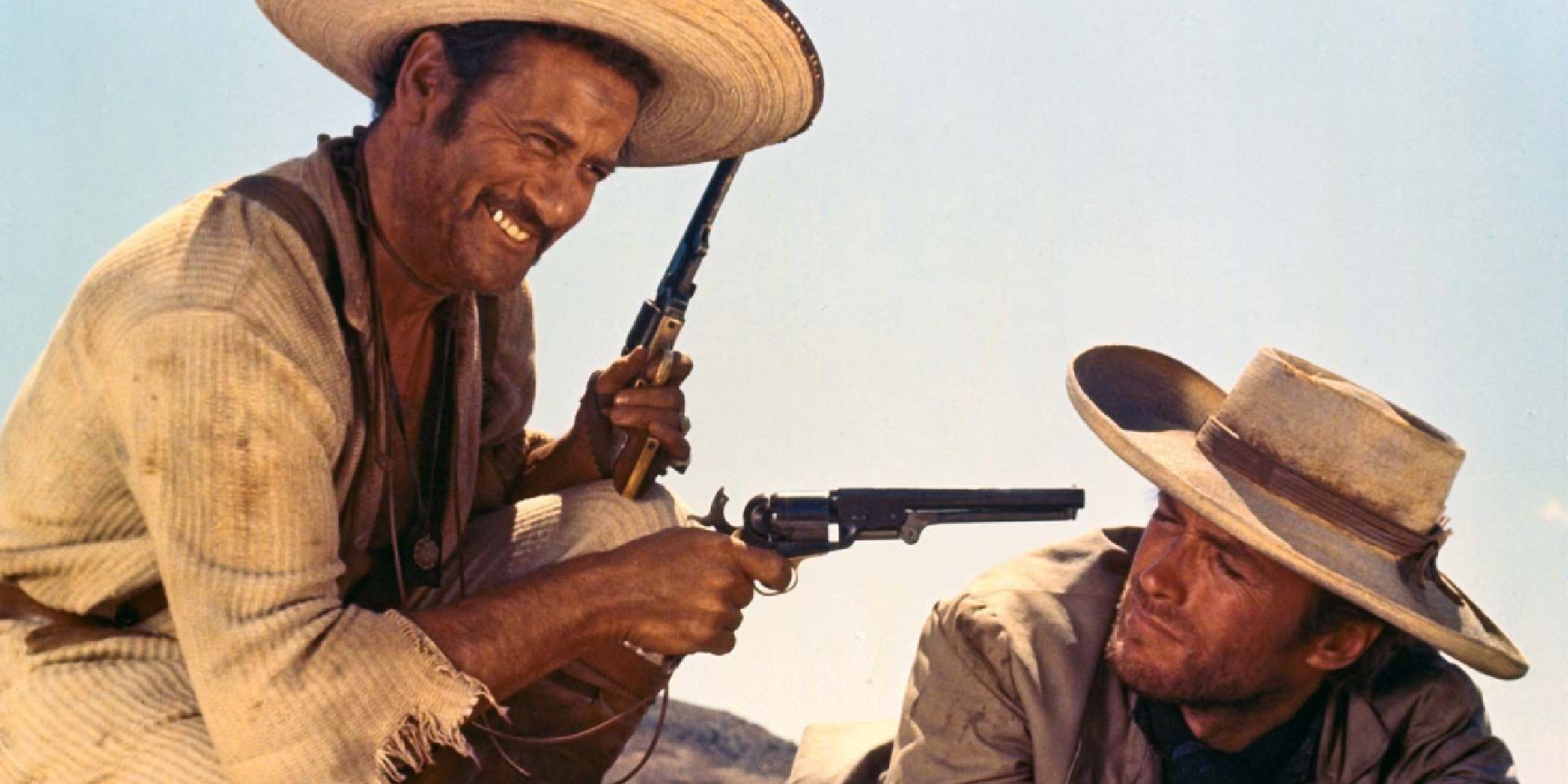 IMDb rating: 8.8/10
Earning the number one spot in its decade of release, The Good, the Bad and the Ugly is one of the best spaghetti Westerns of all time. From Sergio Leone comes a tale of a tumultuous partnership between a mysterious stranger (Clint Eastwood) and a Mexican outlaw (Eli Wallach). Throughout various moments the pair are working together, against each other, and then together again to find $20,000 buried in the desert.
With its acclaimed status from critics and movie lovers alike, the film is praised for its writing, directing, performances, and music. Some movies are so good, viewers only need to watch them once; however, that is not the case here. The Good, The Bad and the Ugly gets better with every watch, elevating the appreciation for how it continues to impact and influence cinema today, and cementing it as one of the best '60s movies.
on bbc news
on hindi news
on the news today
on channel 7 news
ôrf news
campo grande news ônibus
ôpera news
campo grande news greve de ônibus
l1 news horário dos ônibus
l1 news ônibus
lago azul news ônibus
news österreich
news österreich heute
news österreich aktuell
news öffentlicher dienst
news österreich corona
news öl
news österreich orf
news ö3
news österreich heute aktuell
news österreich sport
ö24 news
ölpreis news
öbb news
ösv news
österreich news krone
övp news
özil news
öffentlicher dienst news 2023
österreich promi news