The Disney Channel is celebrating its 40th birthday this year, meaning the beloved children's television network has been producing original content for as long as some elder millennials have been alive.
If you grew up watching Disney Channel, you certainly watched Disney Channel Original Movies, also known as DCOMS. The Disney Channel has been making its own original movies since 1983 with Tiger Town, but until 1997, Disney Channel movies were released under the Disney Channel Premiere Films banner. It wasn't until October of '97 that the channel rebranded its original movie content to the Disney Channel Original Movies banner that many of us grew up with. The first Disney Channel Original Movie, Under Wraps, aired on October 25, 1997, and the channel has been releasing its movies under that banner ever since.
Disney Channel has made quite a few extremely popular franchises that are now a source of nostalgia for many adults in their 20s and 30s today, such as High School Musical, Camp Rock, Zenon, and The Cheetah Girls. The channel has produced numerous stand-alone movies as well, such as Smart House, The Color of Friendship, and Cadet Kelly which the channel has become known for.
Disney Channel has DCOMS ranging from twin witches who hail from a different dimension, teenagers who host million-dollar cook-offs, and ghosts haunting a movie theater. There are many movies that come to mind when think about DCOMS, but there are also many that deserve more attention than they get. Here are 11 underrated Disney Channel Original Movies, ranked.
Related: The Best Disney Channel Original Movies, Ranked
11
Pixel Perfect (2004)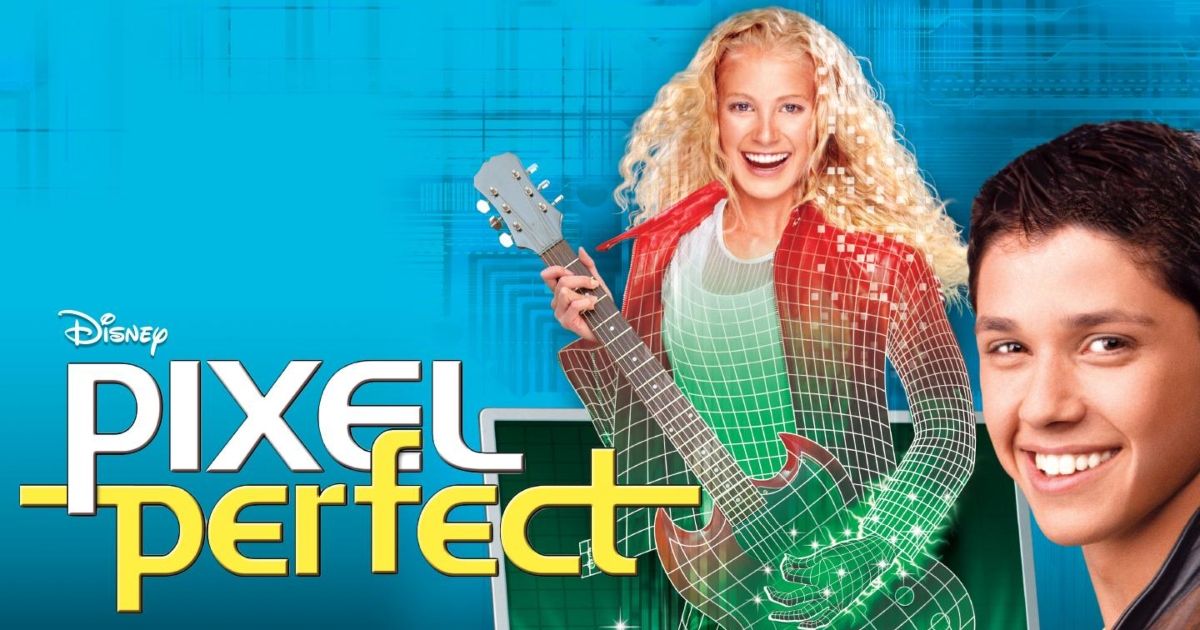 Samantha's band, the Zettabytes, is struggling to become successful, so her friend Roscoe decides to create a holographic pop star to join the band. He creates Loretta Modern, and the band instantly achieves success, but Samantha starts to feel alienated, Roscoe discovers feelings for Samantha, and Loretta struggles with her identity.
Pixel Perfect explored themes of originality and finding your place in the world that resonated with Disney Channel's young audience at the time. Loretta is considered perfect because she was artificially created to be a talented pop star, but she will never have the capability to experience feelings and thoughts the way Samantha does, nor will she ever have autonomy over her life the way Samantha has. It features important life lessons for young kids and teenagers who are still growing up. Plus, it starred the adorable Ricky Ullman, who played the titular character in the Disney Channel show Phil of the Future shortly after this movie aired.
10
Read it and Weep (2006)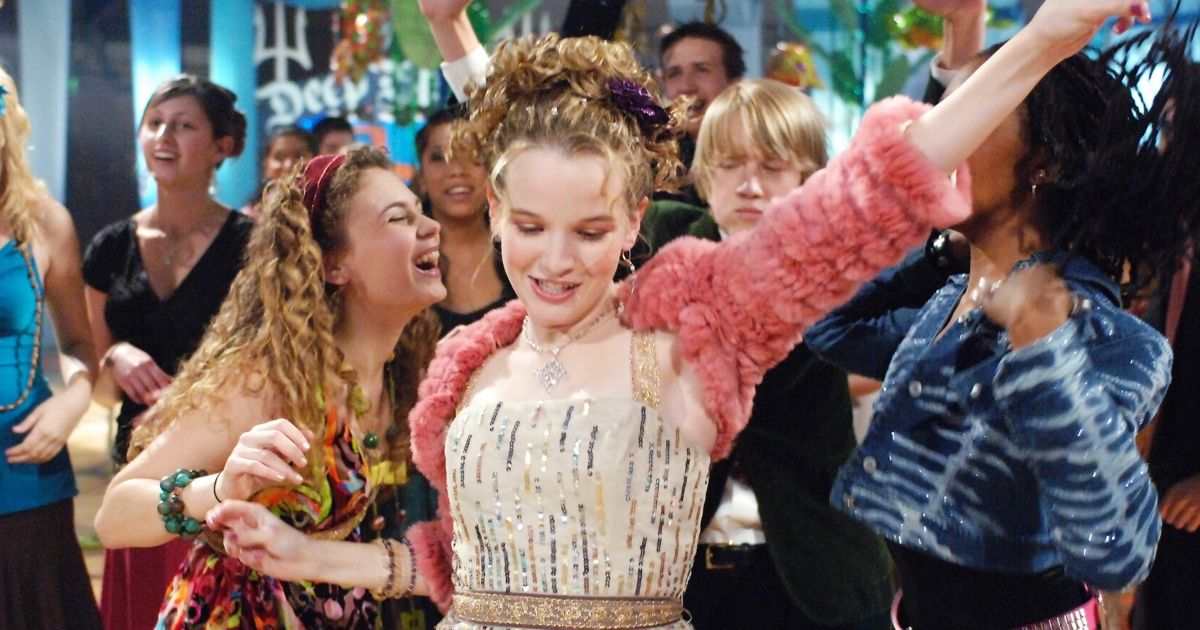 Freshman Jamie Bartlett (Kay Panabaker) is a frustrated high school student who wonders what it would be like to be popular. To escape the frustrations of life as a high school teenager, she writes in her journal a story about teen heroine Isabelle (Danielle Panabaker) who is confident, popular, and can zap any pesky person out of her way. When Jamie accidentally turns in her journal as a homework assignment, she wins a writing contest and soon her story is being published as a book. As Jamie begins to let fame get to her head, Isabelle manifests as a real presence in her life.
Starring Disney sister duo Kay and Danielle Panabaker, Read It and Weep is a DCOM gem. It had an interesting enough plot to keep young viewers engaged and had some valuable lessons about true friendship and staying true to who you are. It didn't feature many songs in its soundtrack, but the main song is sung by Jordan Pruitt who was quite popular in the Disney realm back then, and another song was sung by Drew Seeley who was the singing voice for Zac Efron in the first High School Musical movie and was an underrated heartthrob in the 2000s.
9
The Luck of the Irish (2001)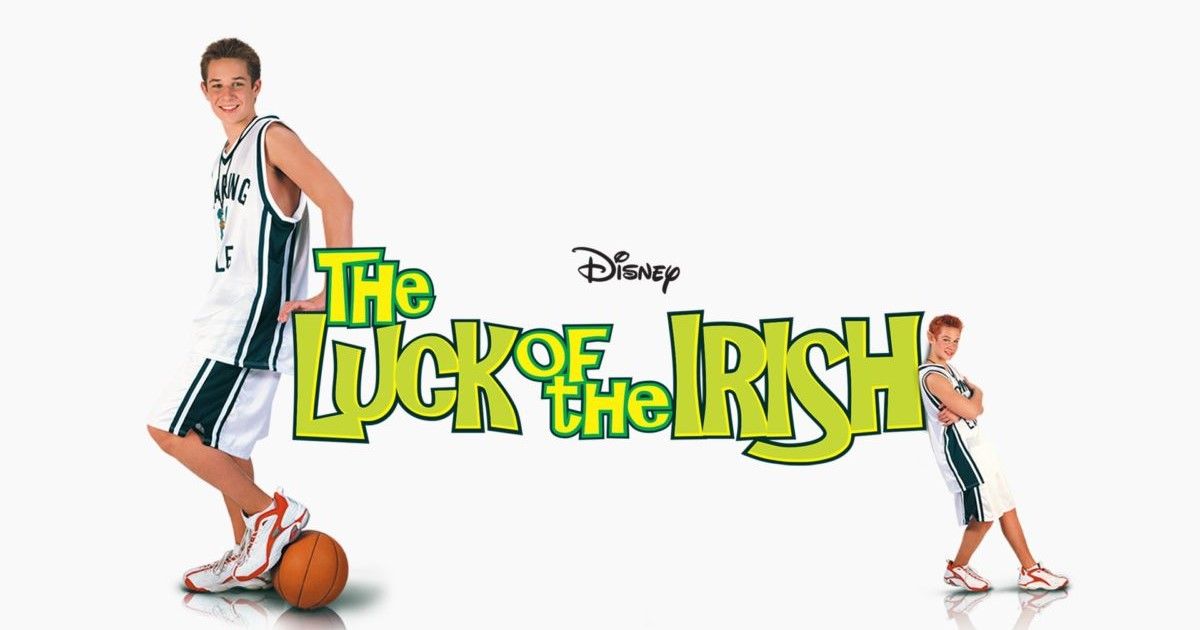 15-year-old Kyle Johnson (Ryan Merriman) is the luckiest kid at school with his gold coin on his side. With Heritage Day at school fast approaching, he tries to get his parents to tell him where their family is originally from, but they refuse to tell him. After he attends an Irish festival and couldn't stop step dancing during a show, his parents start acting strange the next day and admit that they're Irish. He and his family start to notice physical changes and Kyle realizes his coin was stolen, and he must face off with an evil leprechaun in order to get it back.
The Luck of the Irish is one of Disney's best and most underrated DCOMS. The premise is the perfect combination of wacky and humorous for a Disney movie. It starred Ryan Merriman as the protagonist, who Disney Channel viewers already knew from Smart House. It also starred Timothy Omundson from shows such as Psych and Judging Amy as the leprechaun trying to ruin Kyle's life. Kyle's family lineage consisting of leprechauns was a great plot point for the movie and most people who watched this as kids probably have a distinctive memory of seeing his parents become leprechauns themselves.
8
Gotta Kick It Up! (2002)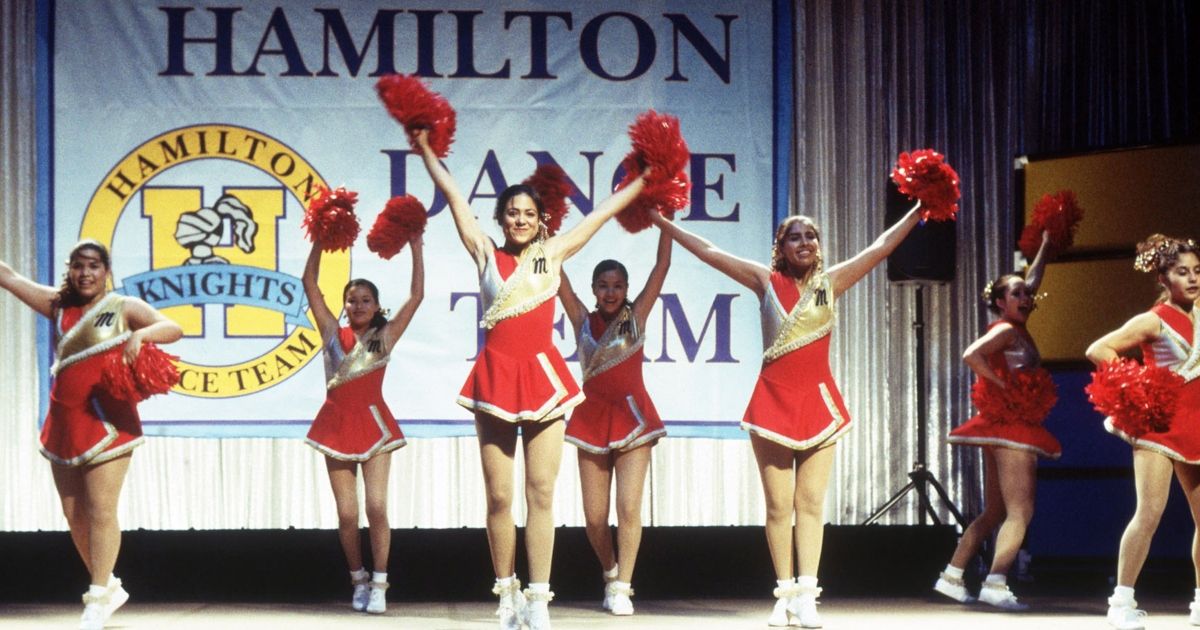 It was supposed to be the first year that Marshall Middle School wasn't going to have a dance team until the new biology teacher Ms. Bartlett agrees to be the coach. Now, it's up to the girls to prove that are ready to compete and are capable of winning, not only for themselves but also for their parents and their coach.
If you watched Gotta Kick It Up! as a kid, you can probably hear the dance team chant "si, se puede!", meaning "Yes, I can!" in English, in your head. This was an exciting DCOM not just because of the dance routines, but also because kids and teens watching at home got to see other young people thrive in a public setting and showcase their talents in front of their school and their families. It celebrated different cultural backgrounds and being proud of where you come from. It also starred America Ferrera before she was in The Sisterhood of the Traveling Pants, Ugly Betty, and most recently Superstore.
7
Now You See It… (2005)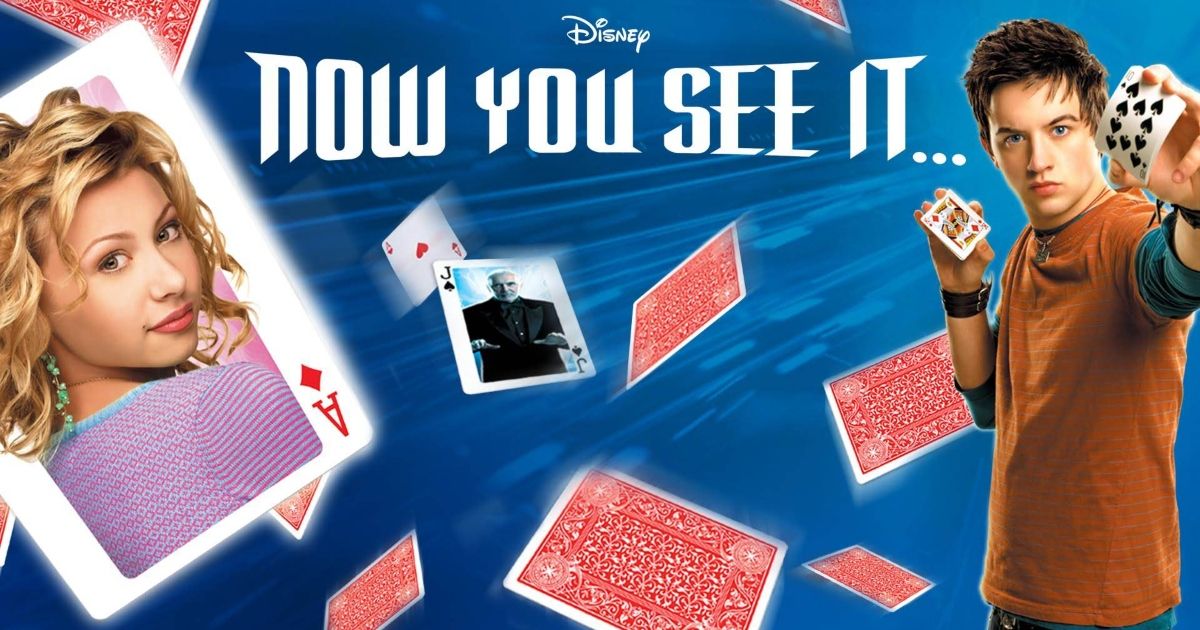 Starring Aly Michalka in her Disney Channel glory days, Now You See It… follows a young girl names Allyson (Michalka) who is on the hunt for the world's next great young magician, so she can bring him on a reality show that allows teenagers to demonstrate their magic skills. She finds Danny (Jonny Pascar) and selects him after something mysterious happens to her and her crew. However, Danny meets a man who can force magicians to do anything and frames Danny for something that he didn't do.
Aly Michalka was in her Disney Channel heydey in the mid-2000s. She was on the hit show Phil of the Future and her and her sister AJ were making albums that had songs featured in multiple DCOMS. Her being in the movie is probably what most people remember about it, but it had other things to offer. The premise itself is intriguing for a children's TV movie, and it actually featured some neat magic tricks. It was entertaining to watch a teenager take down a fully grown adult whose only purpose in life was to ruin a kid's life. If you liked this DCOM as a kid, you probably went on to like movies like Now You See Me as an adult.
6
Cow Belles (2006)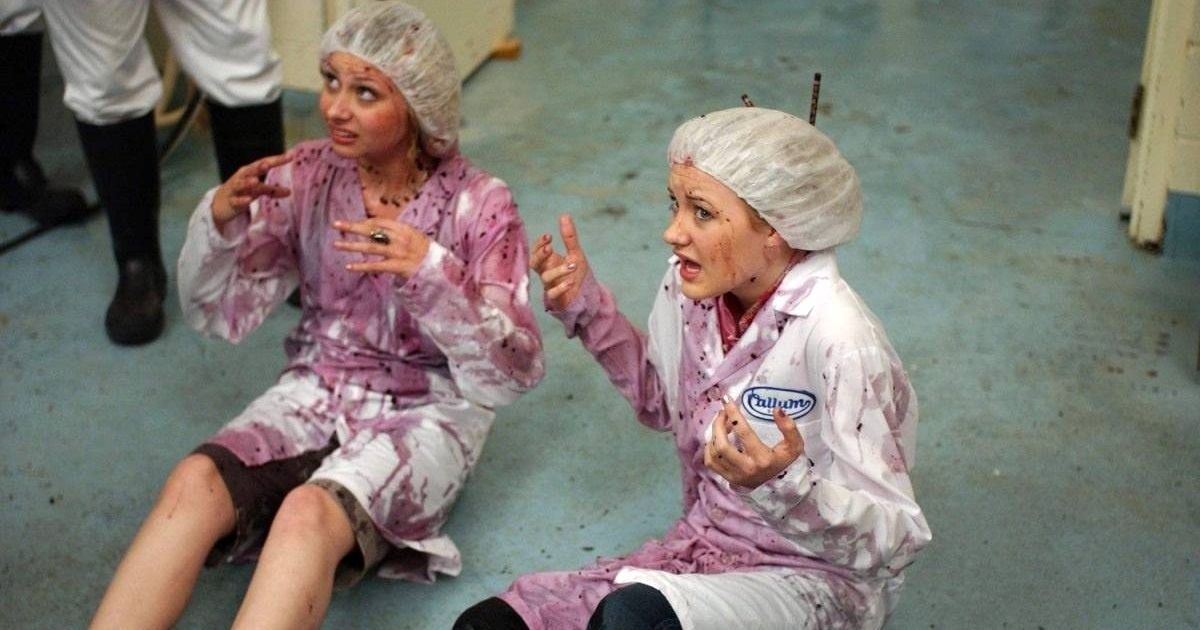 Spoiled-rotten teen sisters Taylor and Courtney Callum have everything they could ever want. Their father owns a successful dairy company, allowing the sisters to have access to a seemingly endless supply of money to do whatever they want. When they accidentally burn down the kitchen that their late mother had remodeled, their dad has had enough. He sends them to work a summer job at the factory in the hope that it will teach the girls responsibility and the value of money. However, the girls realize that company funding is missing, and it's up to them to save the company.
Once again starring Aly Michalka, but this time with her real-life sister by her side, Cow Belles is honestly a hilarious DCOM. The Michalkas embrace a lot of physical comedy in this as they have things spilled on them, slip and trip numerous times, and literally get their hands dirty. It's not the most relatable DCOM considering that the girls are filthy rich, but it has valuable lessons about not taking your life for granted and learning to be selfless when you know you can help others. The movie also includes peak 2000s fashion that will instantly make you nostalgic.
Related: Disney Channel: The 10 Most Significant Endings
5
Johnny Tsunami (1999)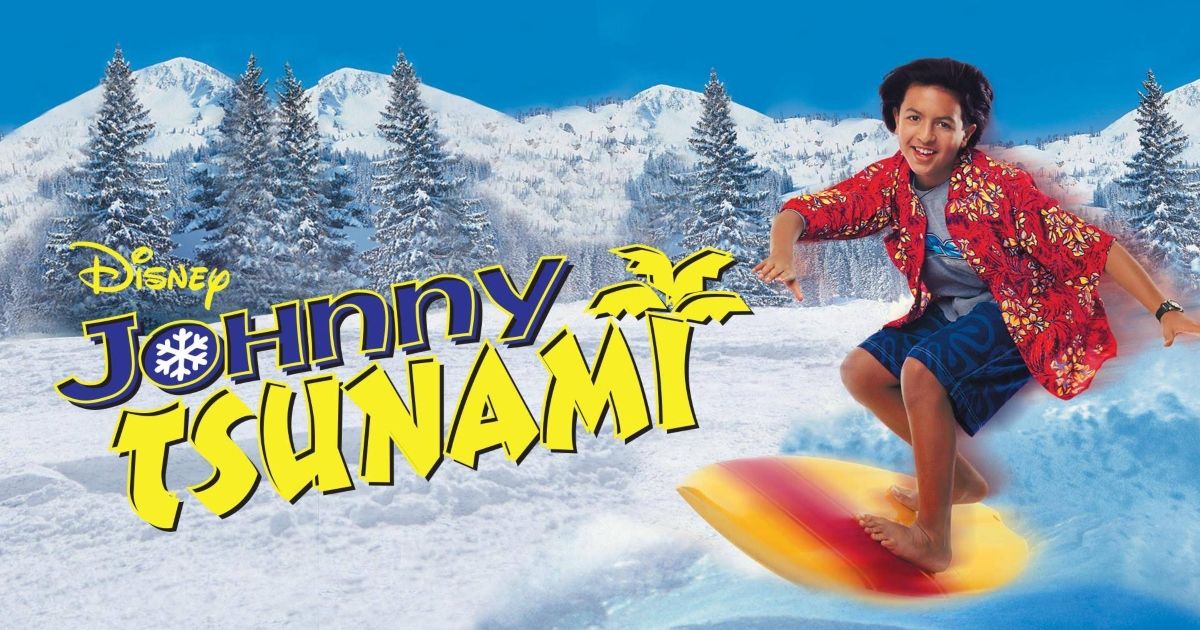 Jonny Kapahla (Brandon Baker) is a teenage surfer from Hawaii whose life is upended when his father's job transfers him to Vermont. Although he attends a new private school where the students prefer skiing, Johnny decides to learn how to snowboard like the students from the public school, because he thinks it's more similar to surfing. His father disapproves of his newfound interest in snowboarding, putting a strain on their relationship.
Johnny Tsunami was a fun DCOM that really displayed the differences between how kids grow up based on what region of the country they are from. Johnny had to deal with the utter culture shock of moving from the sunny Hawaiian island to rural and cold Vermont while also being told that he should not participate in the one activity that made him feel closer to home. This one had an important message for parents as well in terms of recognizing when something is truly important to your child. It was a great movie to watch, especially if you ever moved or switched schools as a kid and wanted reassurance that your life wasn't ending because you moved.
4
Mom's Got a Date with a Vampire (2000)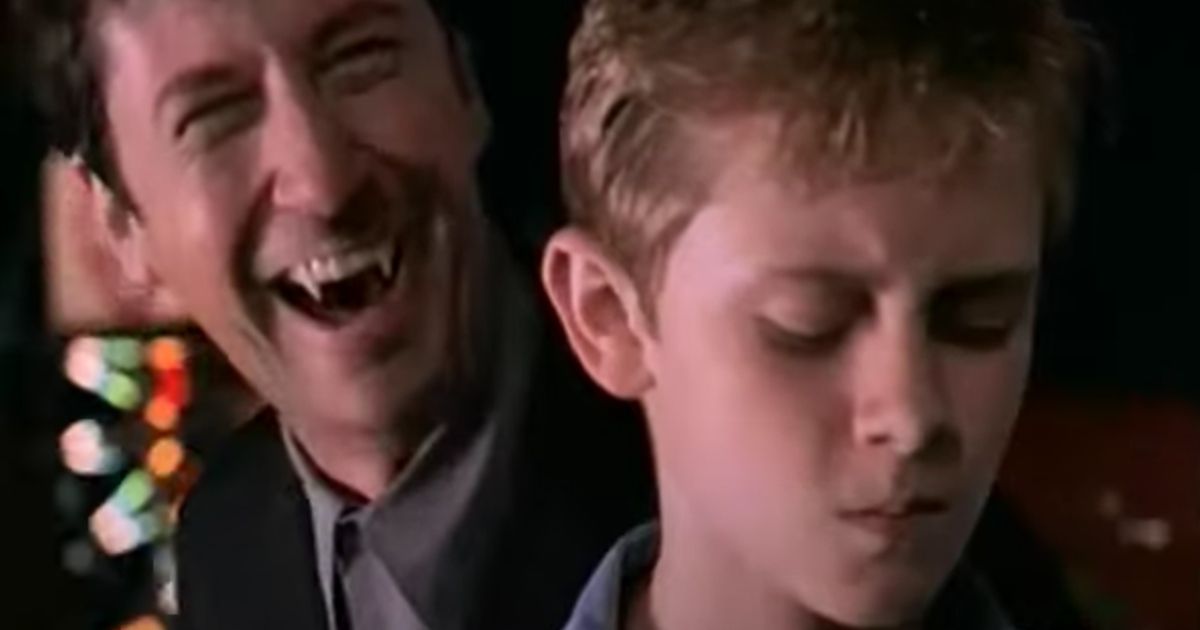 The Hansen kids are desperate to get their mom out of the house since they're grounded and can't go anywhere. Adam (Matt O'Leary) and his best friend have tickets to a concert while his sister Chelsea (Laura Vandervoort) has a date with her boyfriend. The two kids set their mom up with a handsome stranger to get her out for the evening. Everything is going according to plan until their little brother Taylor (Myles Jeffery) realizes that this man may be a vampire.
Despite being a made-for-TV Disney movie, Mom's Got a Date with a Vampire was a fun time that had some of the more notable tropes from vampire movies. The kids even got to team up with infamous vampire hunter Van Helsing to free their mom from the vampire's curse and lay him to rest once and for all. Every kid could relate to wanting to avoid the punishments their parents doled out, and this just made that concept even more entertaining by adding a vampire into the mix. The titular vampire is played by Charles Shaughnessy who is of course from the popular '90s sitcom The Nanny, so it's amusing to watch him go from wealthy New Yorker to undead vampire in a DCOM.
3
Motocrossed (2001)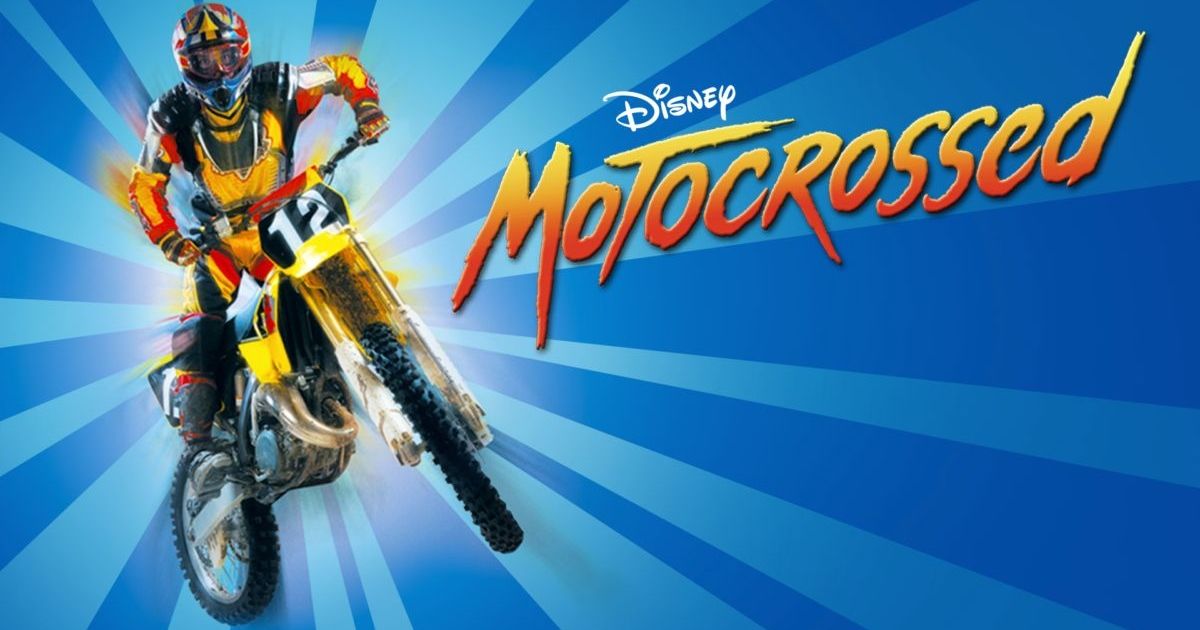 Andrea Carson loves motocross, despite her father's distaste for her infatuation with the sport since she is a girl. When her twin brother breaks his leg in a racing accident and while her father is in Europe looking for a replacement, Andrea decides to impersonate her brother, with help from her mother, so she can compete in the big race.
Motocrossed is one of Disney Channel's best DCOMS as it has a heavy focus on the complexities of the father-daughter relationship and not letting your worth be determined by someone else. It also has an excellent theme of girl power that could later be seen in other DCOMS such as The Cheetah Girls. It resonated so well with young girls who didn't want to be told they couldn't do something simply because of their gender and to this day is still a frequently discussed movie when talking about older Disney Channel movies. It also touched upon the mother-daughter relationship since Andrea's mom helped her achieve her goals despite it being something her dad adamantly did not want for their daughter, showing that a good mom will always help her children reach their dreams.
2
Get a Clue (2002)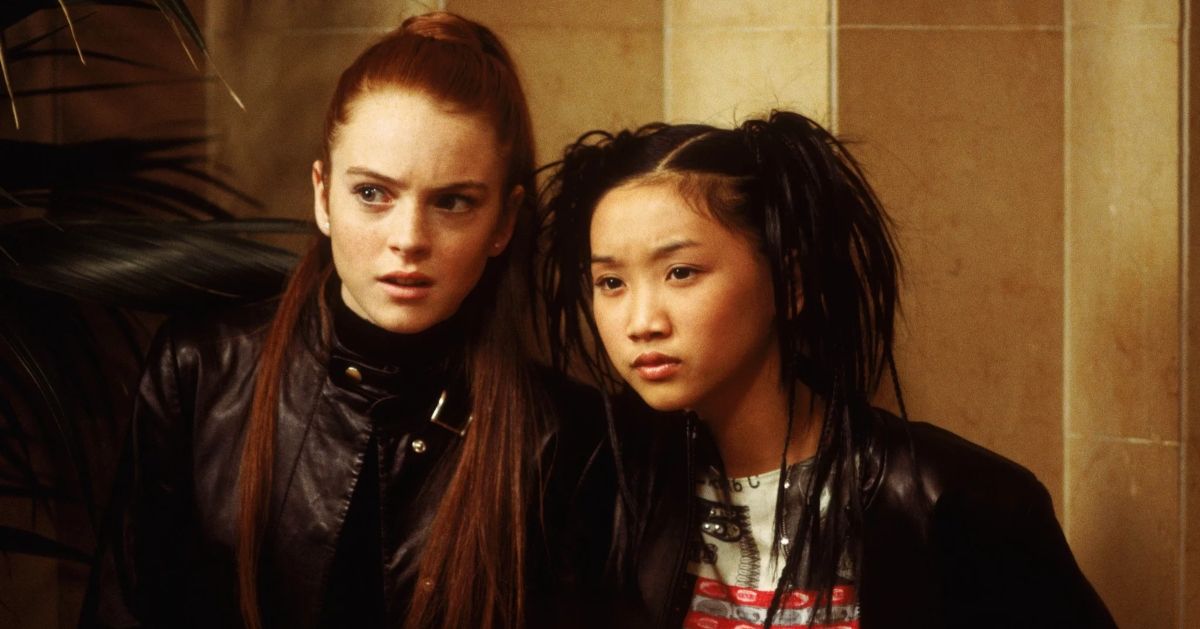 Wealthy teen Lexy (Lindsay Lohan) has always been surrounded by the Manhattan elite and had every privilege at her disposal. Always dressed in the latest fashions, Lexy prides herself on being able to get the scoop and dish it out on her school's gossip column. When a photo she has taken of her teachers is published in the city's paper, things get weird and one of her teachers goes missing. With the help of her friend Jack, they set out to solve the mystery.
Another DCOM that featured peak fashion of the time, Get a Clue starred former Disney darling Lindsay Lohan pre-Mean Girls and Brenda Song before The Suite Life of Zack and Cody was even made. This was Disney's attempt at a crime mystery, and for a TV movie made for children and starring children, it wasn't half bad. It had a similar feel to the Mary Kate and Ashley Olsen movies of the late '90s and early 2000s, which played well for kids growing up then. The theme song for the movie was also quite catchy and is probably stuck in your head now as you're reading this.
1
Minutemen (2008)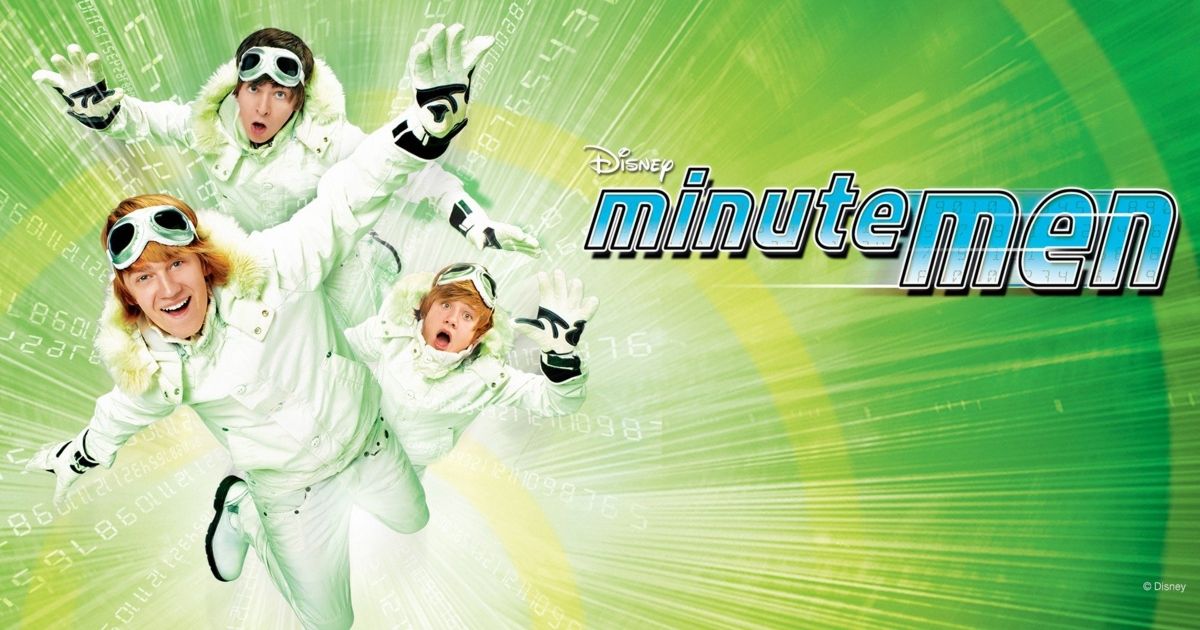 Three tech-savvy high school boys who are tired of being embarrassed at school and not finding a place to fit in decide to do something about it. They construct a 10-minute time machine that allows them to save themselves and other kids like them from the humiliation they have endured.
Long before he was Greg the Egg on HBO's incredibly popular show Succession, Nicholas Braun was Zeke Thompson in the Disney Channel Original Movie, Minutemen. He starred alongside other Disney Channel alumni Jason Dolley from Read It and Weep and Corey in the House, as well as Luke Benward who would star in two more DCOMS after this. The movie itself was a blend of sci-fi and comedy that saw three teenagers actually be both smart and clever. Of course, there were moments when the boys behaved like typical teenagers, and some of the embarrassing moments pr pranks pulled were a bit over-the-top, but it was a kid's movie and that's part of the fun. The movie featured the song "Run it Back Again" performed by High School Musical's Corbin Bleu and another song by Aly & AJ, "Like Whoa."