Everyone loves a good thriller movie, the kind that engages you right away and keeps you on the edge of your seat the whole time. Tense movies use editing, music, and perfect pacing to lead the viewer on without giving too much away. It also takes great writing, acting, and directing to grab the audience from the start and not let go until the final curtain drops. Movies like 1995's Se7en starring Brad Pitt and Morgan Freeman do just that, even if the ending is a bit gruesome.
Sometimes movies don't end the way you expect, which can leave you unnerved and even upset as you leave the theater. Other times, movies hit the nail on the head and finish with a great ending, one that's surprising yet creative and believable. Thriller fans love watching gripping stories that end on a satisfying note, and these are some of the films that fit that description perfectly.
10
Saw (2004)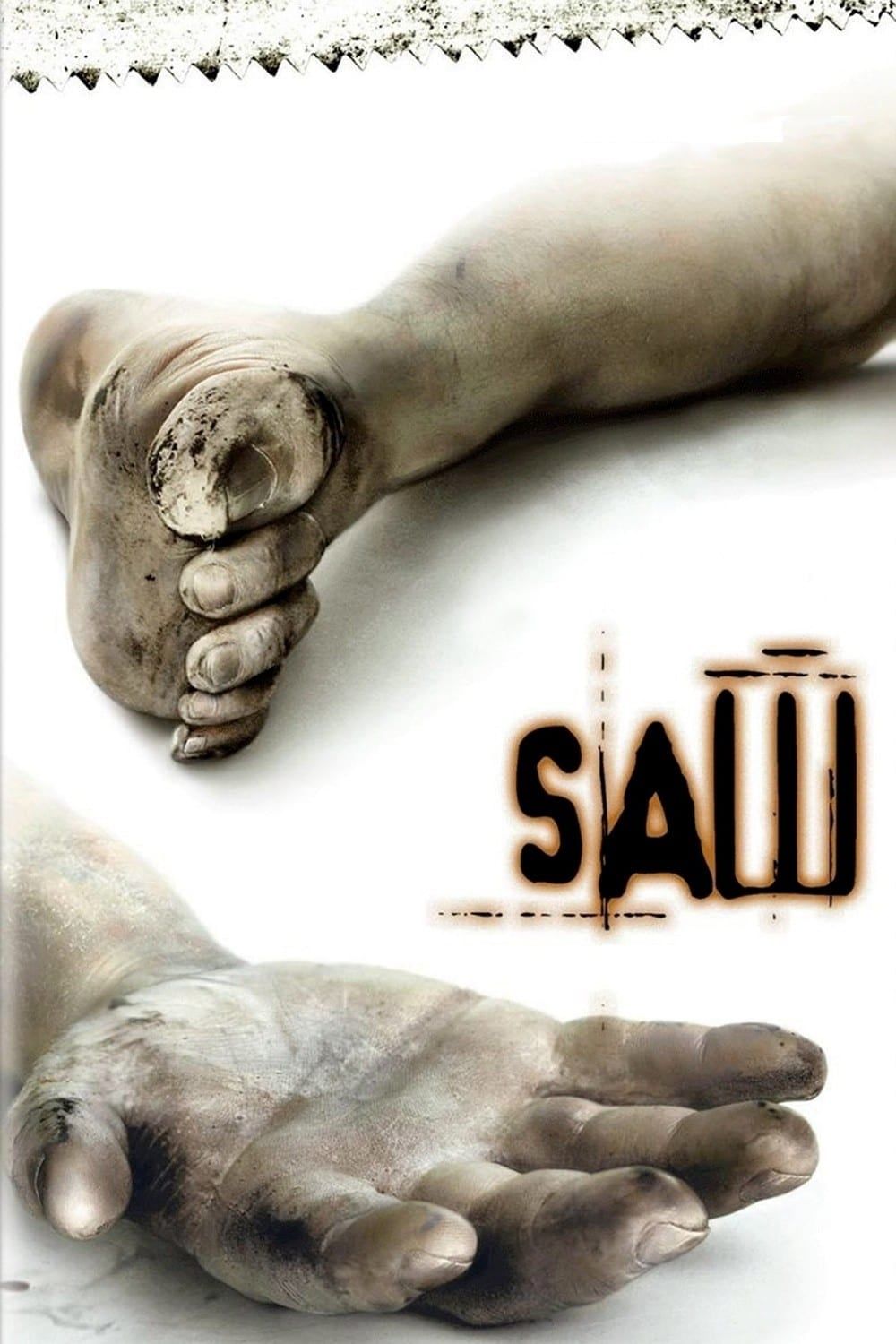 Release Date

October 1, 2004

Director

James Wan

Cast

Leigh Whannell, Cary Elwes, Danny Glover, Ken Leung, Dina Meyer, Mike Butters

Rating

R

Main Genre

Crime
2004's Saw is the definition of an anxiety-inducing horror movie. When two men wake up in a grimy bathroom, chained up in shackles and unable to escape. They struggle to remember what happened, how they got there, and how they know each other. There's also a dead body on the floor (which adds to the stress), and a tape recorder with a mysterious voice telling them to saw off their limbs if they want to escape.
Spoiler alert: it doesn't end well for either of the men. Saw combines grotesque imagery with flashbacks to create a tense, tight movie that doesn't allude to its ending. The tension comes from the back-and-forth of whether one of the men will cut off their foot to get out. The ending of Saw is creative and satisfying and is considered one of the scariest moments in horror movie history.
Rent on Apple TV
9
Black Swan (2010)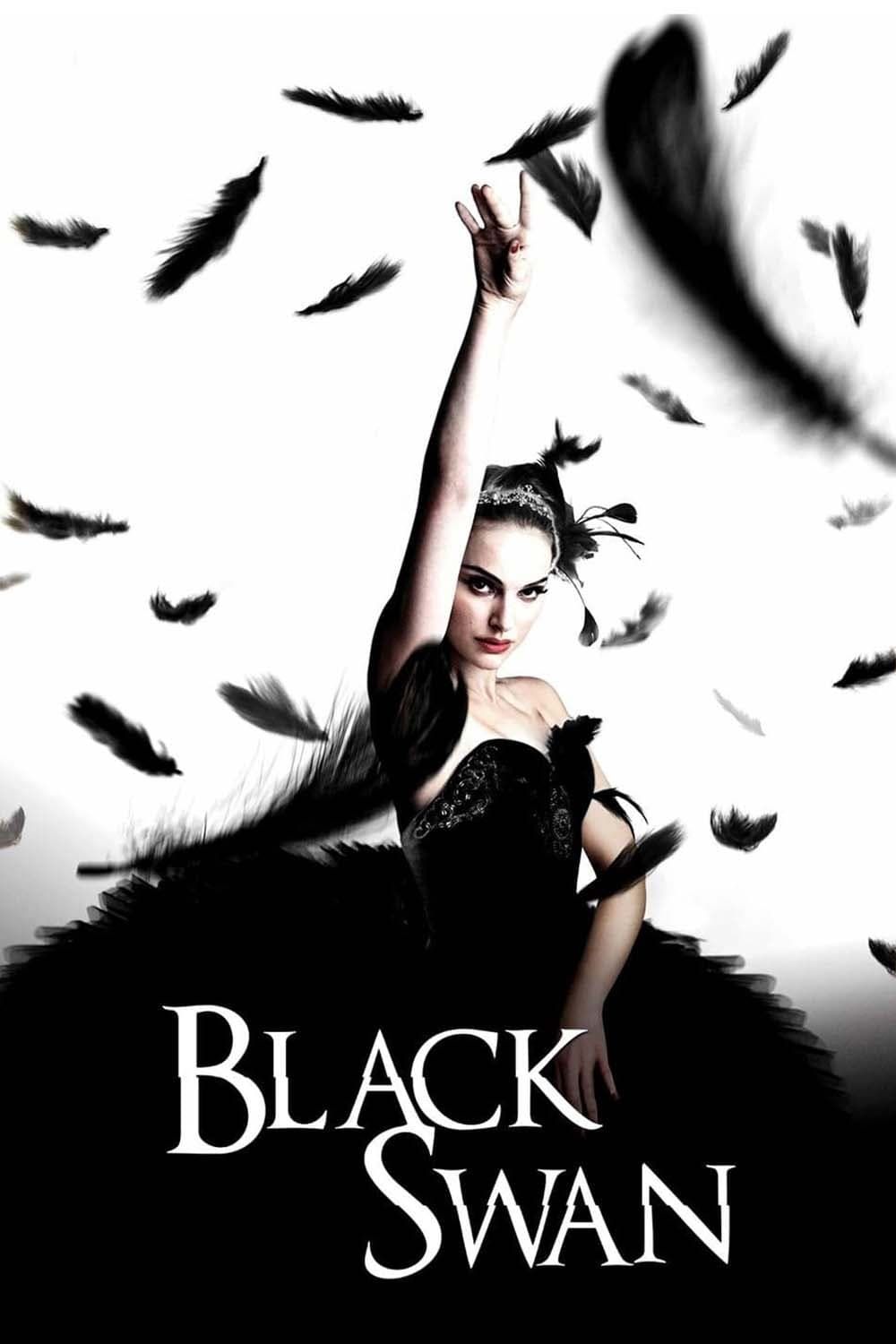 Release Date

December 3, 2010

Director

Darren Aronofsky

Cast

Natalie Portman, Mila Kunis, Vincent Cassel, Barbara Hershey, Winona Ryder, Benjamin Millepied

Rating

R

Main Genre

Thriller
Darren Aronofsky's 2010 thriller Black Swan doesn't mess around when it comes to tension. The movie follows a ballerina named Nina (Natalie Portman) who lands a big role in a production of the popular musical Swan Lake. Nina's director is a harsh dictator, while her main co-star is jealous and belittling. The pressure and tension of the role soon get to Nina, and starts to hallucinate evil things that aren't really there.
Black Swan creates tension by using slick editing and visual effects to bring Nina's hallucinations to life. She can't decipher between right and wrong, and soon the viewer can't either. The classical music in the movie adds dimension to the tension, speeding up in times of chaos and slowing down for scenes of self-reflection. In the end, Nina ends up imagining stabbing her co-star Lily (Mila Kunis). It's a gory yet satisfying ending for a character caught up in her own self-delusion.
Stream on Disney+
8
Arrival (2016)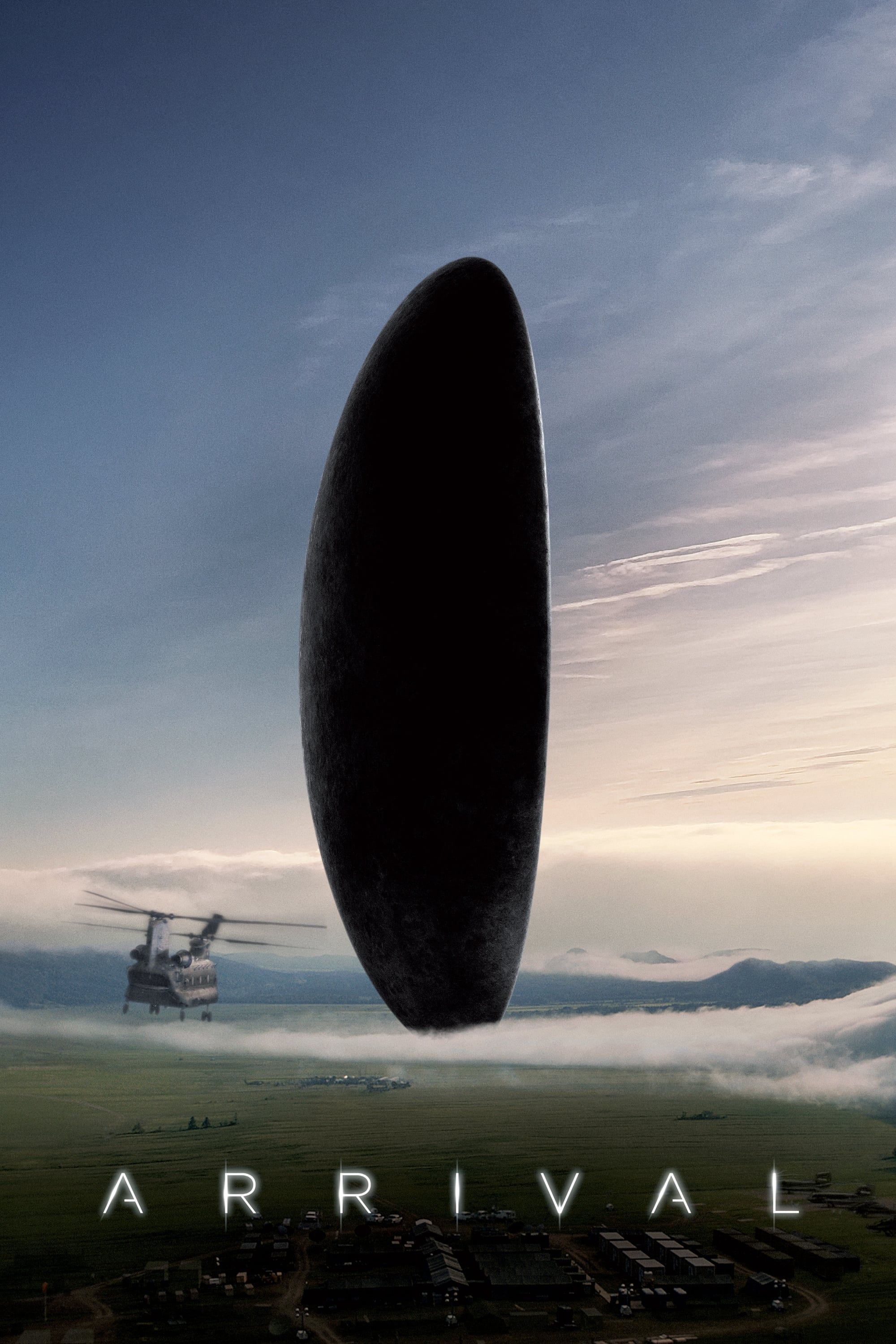 Release Date

November 10, 2016

Director

Denis Villeneuve

Cast

Amy Adams, Jeremy Renner, Forest Whitaker, Michael Stuhlbarg, Mark O'Brien, Tzi Ma

Rating

PG-13

Main Genre

Sci-Fi
In 2016, Canadian director Dennis Villeneuve released Arrival, a science fiction drama about the role communication plays in our lives. Amy Adams stars as Louise Banks, a linguist who is deployed to try to communicate with an orb that has appeared out of nowhere. Louise soon learns that she can communicate with the alien life form and that it's trying to tell her something important about her past.
Arrival is the kind of slow-burning thriller that takes its time to make you care about its characters but then hits you with a gut punch at the end. Villeneuve builds tension by leaking small tidbits of information at a time, leaving the audience wondering how the pieces of the puzzle will fit together. In the end, it turns out Louise's visions from the orb are of the future, rather than the past, which leaves the viewer shocked but satisfied that everything is going to be OK in the end.
Stream on Paramount+
RELATED: Best Amy Adams Movies, Ranked
7
Gone Baby Gone (2007)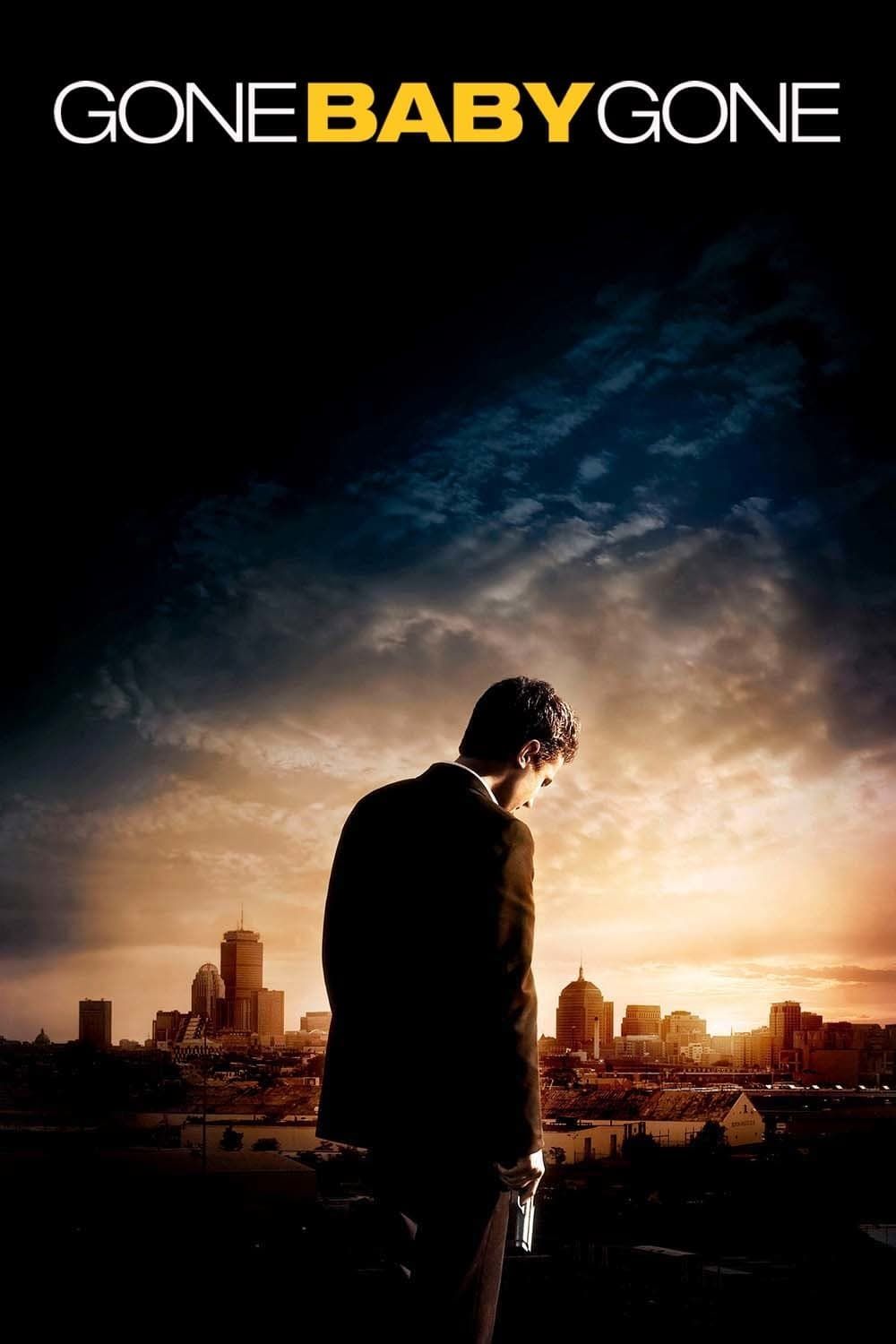 Release Date

June 6, 2007

Director

Ben Affleck

Cast

Casey Affleck, Michelle Monaghan, Morgan Freeman, Ed Harris, John Ashton, Amy Ryan

Rating

R

Main Genre

Crime
In Gone Baby Gone, Casey Affleck stars as a private detective named Patrick Kenzie who is investigating the disappearance of a little girl from his childhood neighborhood. Each clue seems to point back to the family that reported the missing girl, but Kenzie also realizes that there's more to the story. As he dives into the world of gang violence and drugs, Kenzie finds out he might be biting off more than he can chew.
Gone Baby Gone is full of tense moments. Kenzie's encounters with gang members and potential suspects are unnerving, as is his discovery of another boy who went missing. The movie is a tight whodunit that ends with a shocking twist: the girl was actually kidnapped by a boastful police chief (played by Morgan Freeman) who wanted to get the child away from a life of drugs and crime.
Stream on Prime Video
6
Good Time (2017)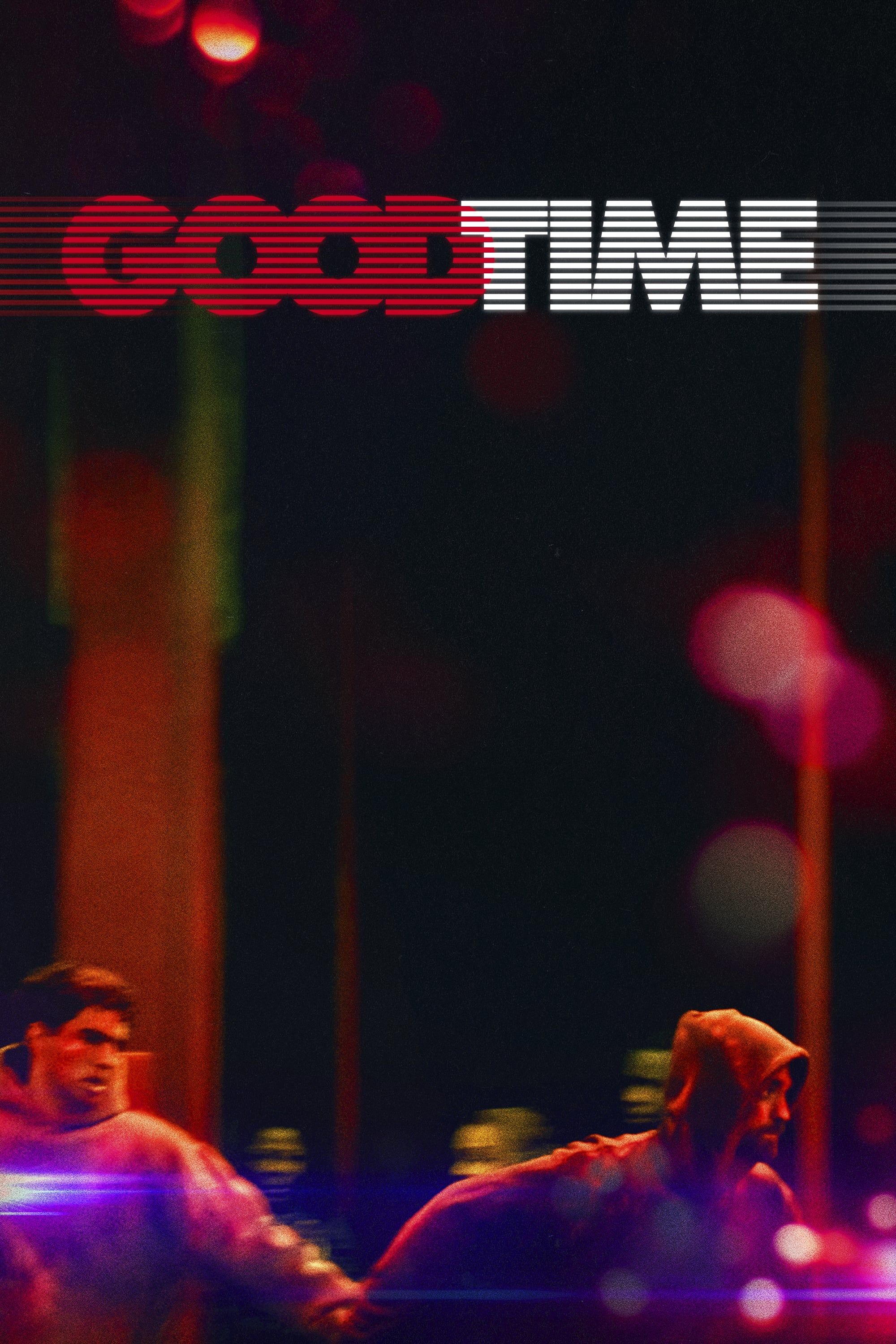 Release Date

August 11, 2017

Director

Ben Safdie, Joshua Safdie

Cast

Jennifer Jason Leigh, Robert Pattinson, Barkhad Abdi, Ben Safdie, Luke Eberl, Buddy Duress

Rating

R

Main Genre

Drama
There's a reason why the Safdie Brothers' film Good Time is one of the best movies of 2017. It's a tense crime thriller about a man named Connie (Robert Pattinson) who is trying to break his brother out of jail while avoiding arrest himself. Good Time blends tight camera angles with grimy cinematography to bring the audience along on a crazy, LSD-fuelled adventure.
The tension in Good Time comes from excellent pacing and realistic acting. The viewer doesn't know whether to cheer for Connie or denounce him. Connie seems to be trying to do the right thing, but he's constantly pulled back into crime by his colleague Ray (Buddy Duress). The ending is hugely satisfying, as the real antagonist of the story, Ray, falls to his death, while Connie is taken away in handcuffs and later released.
Stream on Paramount+
5
Uncut Gems (2019)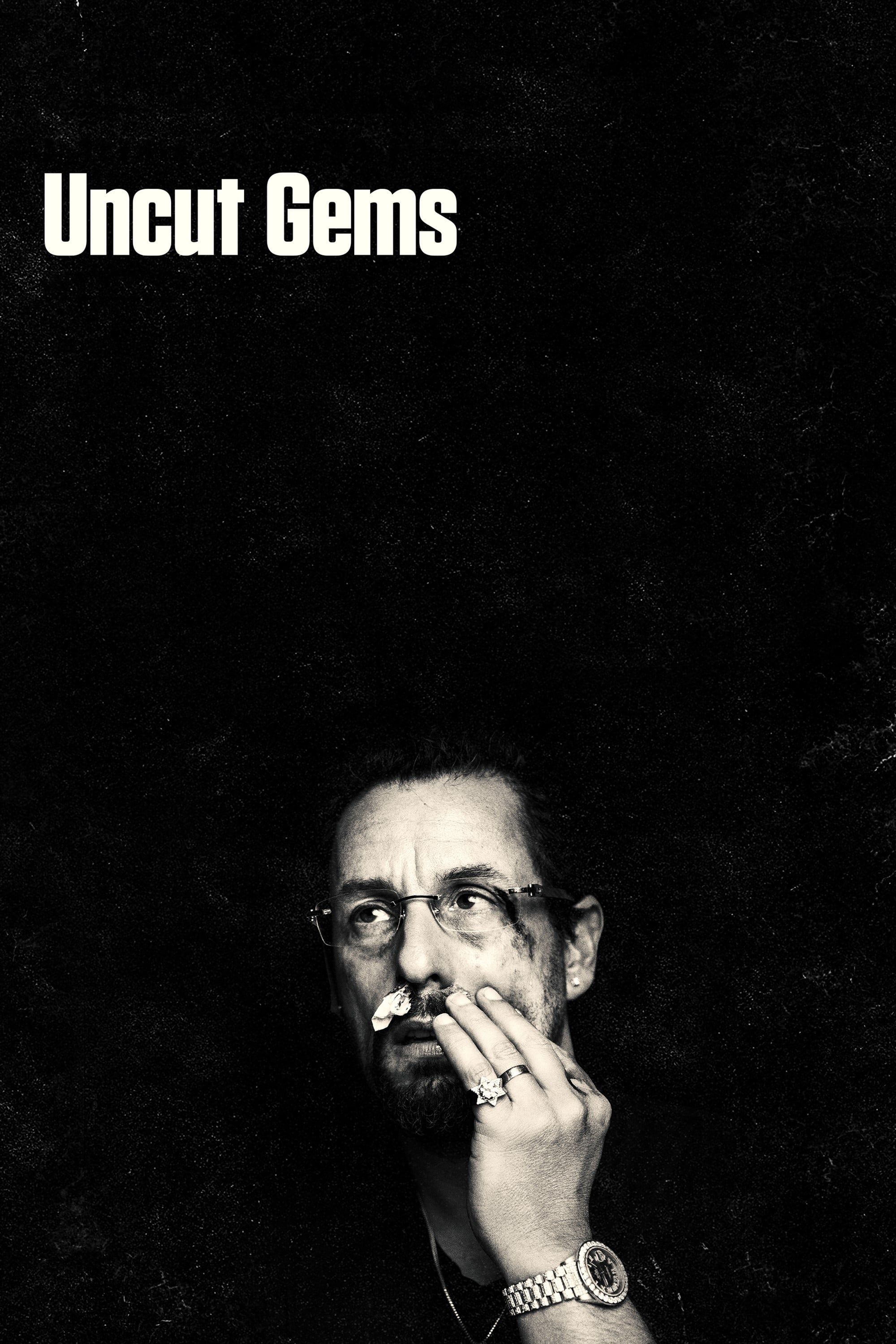 Release Date

August 30, 2019

Director

Ben Safdie, Joshua Safdie

Cast

Adam Sandler, Julia Fox, Kevin Garnett, The Weeknd, Idina Menzel, Jonathan Aranbayev

Rating

R

Main Genre

Drama
The 2019 Netflix movie Uncut Gems is another great thriller written and directed by the Safdie brothers. Adam Sandler stars as a seedy New York City jeweler named Howard who has huge gambling debts. When he gets a championship ring from NBA player Kevin Garnett, Howard immediately pawns it and makes a wager on Garnett's play. Howard wins the bet, but the mafia he owes money to wants their cut, or they'll take his life.
It took a decade to bring Uncut Gems to life, but in the end, it was worth it. The film is considered to be one of Sandler's best dramatic movies to date. The film constantly puts Howard in danger, leaving the audience with the tension of whether he'll survive the latest mafia hit. Uncut Gems is perfectly paced and induces anxiety in the viewer in every possible scene. The ending is shocking but satisfying, as Howard – who is pictured as a sleazy character throughout the film – gets what he deserves in the end.
Stream on fubo TV
RELATED: Best Films Set in New York, Ranked
4
Parasite (2019)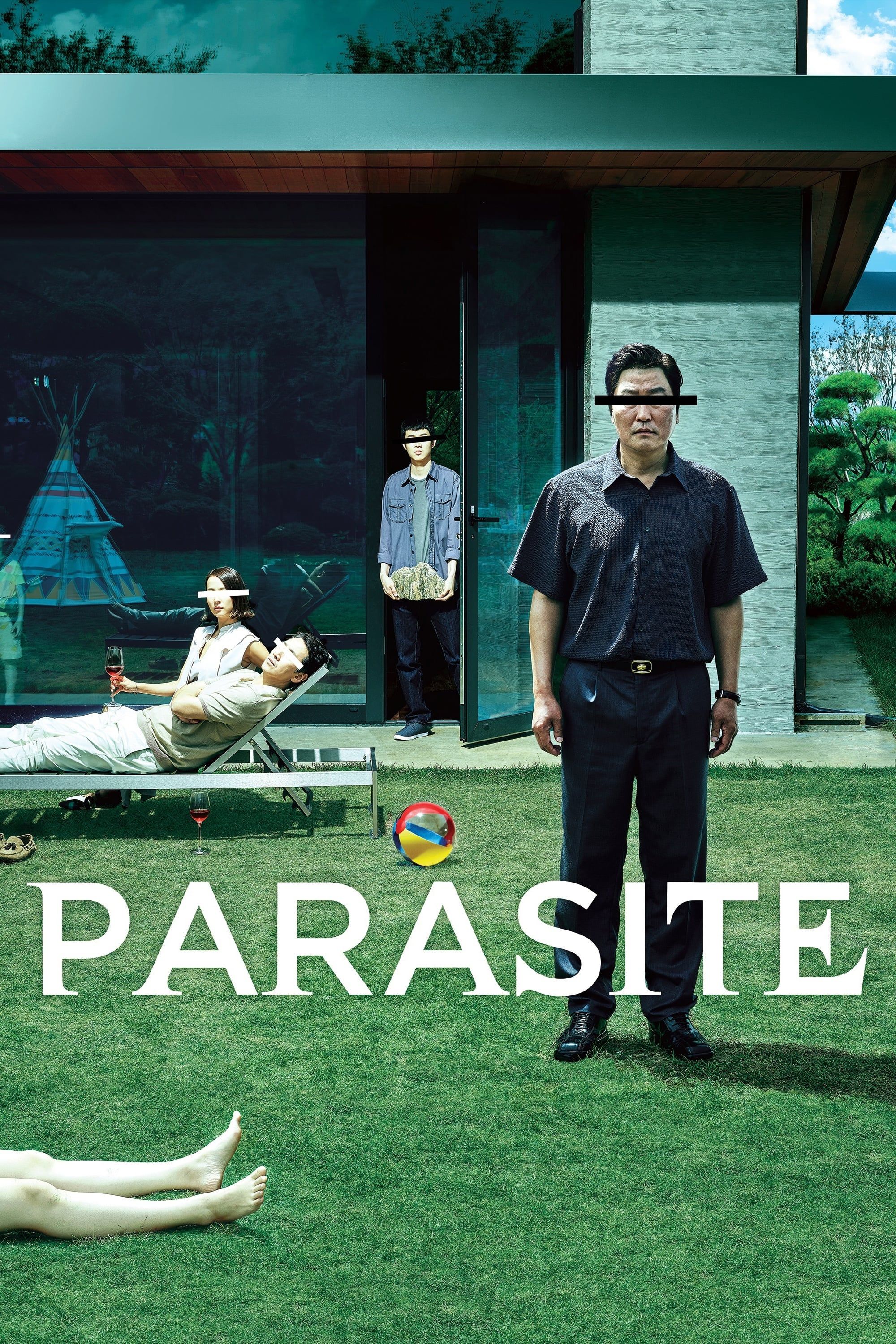 Release Date

May 30, 2019

Director

Bong Joon-ho

Cast

Seo Joon Park, Kang-ho Song, Seon-gyun Lee, Yeo-Jeong Jo, Woo-sik Choi, Hye-jin Jang

Rating

R

Main Genre

Comedy
Parasite is a rare movie that mixes a ton of different genres well. It's funny, dramatic, tense, and terrifying, all in equal doses. When a young man scores a sweet gig as a tutor for a wealthy family, he soon enlists his own family to take on other roles in the household. As the man's family shifts out of poverty, they discover a secret that has the potential to turn deadly. With its dark twists, some people feel Parasite works best as a horror movie rather than a comedy.
The reason why Parasite is too tense is that you never know what direction it's heading in. It starts as an innocent love story and transitions into a violent, chaotic mess. It's one of the most anxiety-inducing movies you could ever watch, and still, you have no idea how it's going to end. That being said, the ending is both shocking and justified, as the man and his family meet a gory fate. The viewer is left unsettled yet satisfied, as Parasite acts as a great commentary on what happens to people who try to cheat their way through life.
Stream on Max
3
Fall (2022)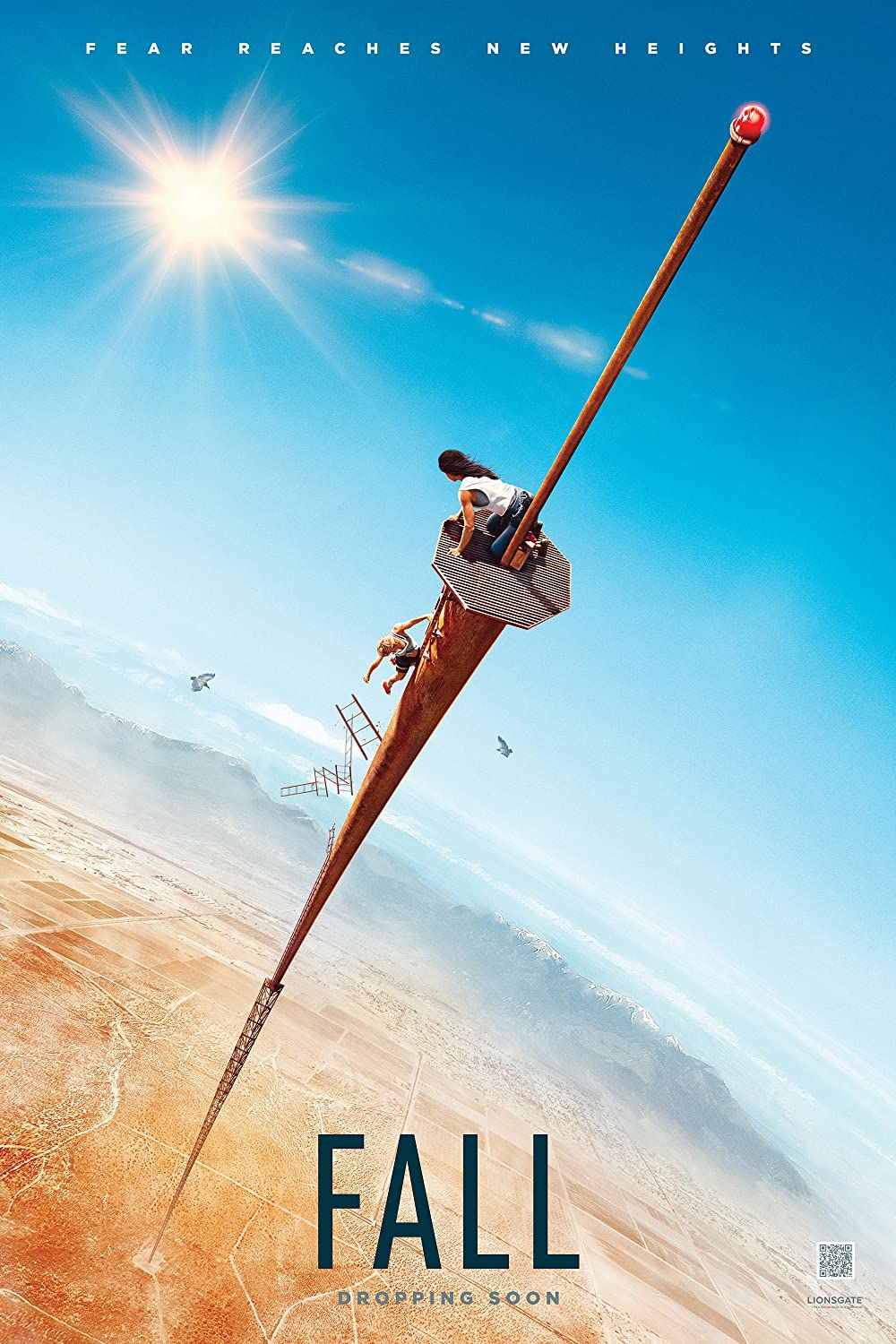 Release Date

August 12, 2022

Director

Scott Mann

Cast

Grace Caroline Currey, Virginia Gardner, Jeffrey Dean Morgan, Mason Gooding

Main Genre

Thriller
2019's Fall is a movie built around tension. When two girls climb up a cell tower for fun, they soon realize they're stranded without any way of getting down or contacting anyone. To make things worse, one of the girls realizes the other is carrying a deep secret that is detrimental to their friendship.
Fall is full of tense moments, like when one of the girls drops her cell phone before a message can be sent through. Another moment that induces stress in the viewer is when one girl notices a tattoo on the other's leg – a tattoo of a code that the girl's boyfriend uses to tell her he loves her. The ending of Fall is fitting and satisfying as it becomes apparent by the end that only one of the girls can survive.
Stream on Apple TV
2
I Saw the Devil (2010)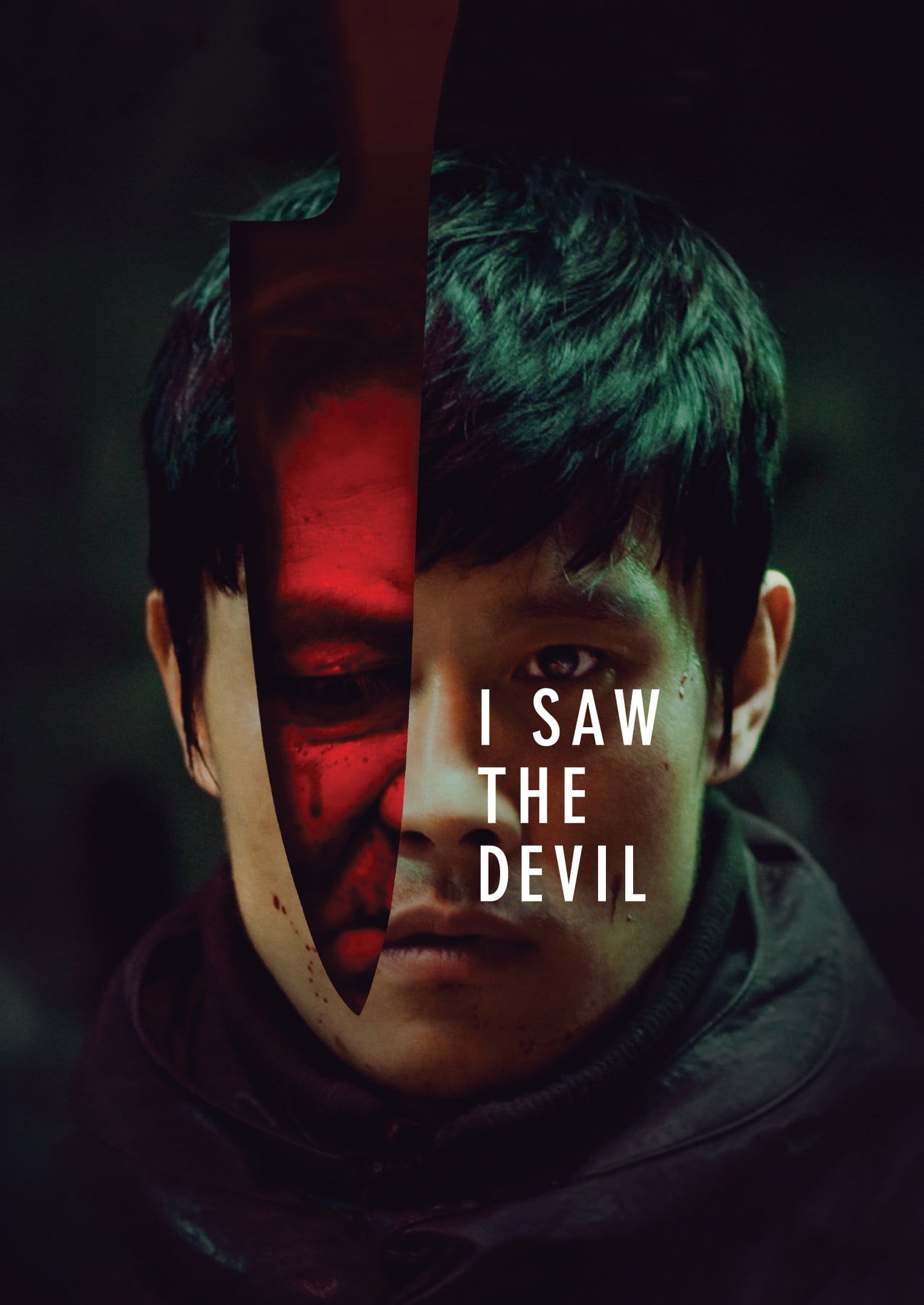 Release Date

August 12, 2010

Director

Jee-woon Kim

Cast

Byung-hun Lee, Gook-hwan Jeon, Ho-jin Jeon, San-ha Oh, Yoon-seo Kim, Min-sik Choi

Rating

R

Main Genre

Crime
Is the 2010 crime thriller I Saw the Devil the best revenge movie of all time? Many people think so. When a woman needs help with a flat tire, a bus driver pulls over to help. But it turns out his intentions are pure evil. Instead, the driver kidnaps her and dismembers her body, leaving her head in a local river. The protagonist of the film is Kim Soo-hyun, who vows revenge against his fiancé's killer.
I Saw the Devil was praised for its fiery action sequences, tense moments, and above all, over-the-top violence. The movie features some of the bloodiest scenes in movie history, but ones that leave the audience looking for a good revenge thriller very satisfied. Soo-hyun gets his revenge in the end, but not in the way the viewer will expect.
Stream on Prime Video
1
Ballerina (2023)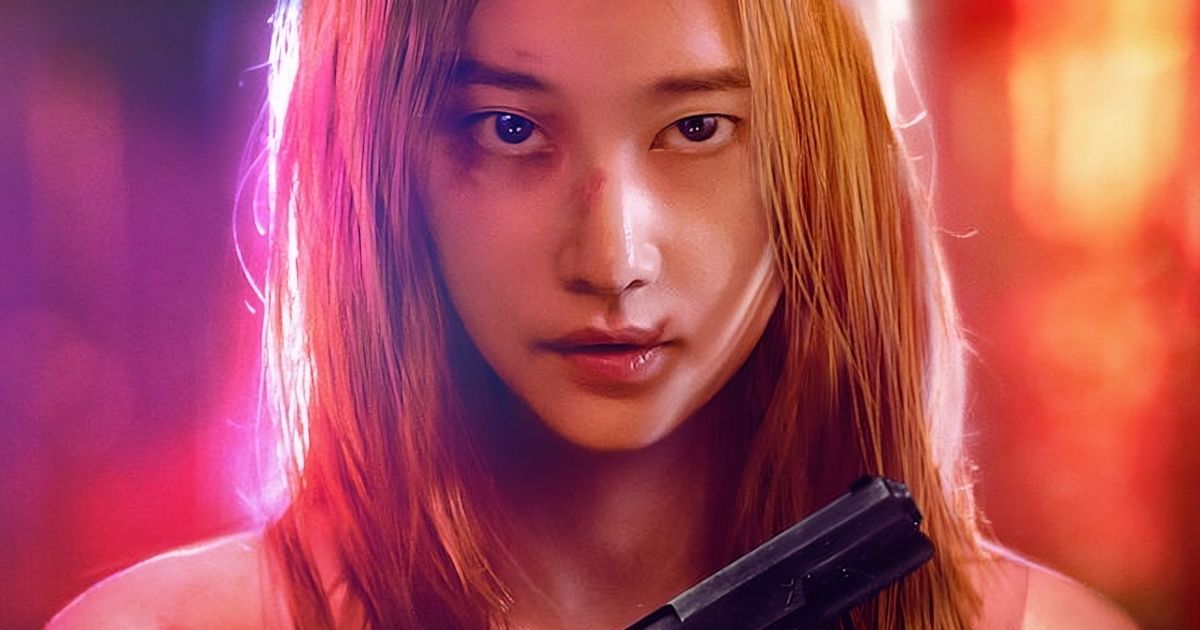 Another South Korean action thriller worth checking out is the 2023 Netflix film Ballerina. Jang Ok-ju (Jeon Jong-seo) is a former elite bodyguard to sets out to fulfill her friend's dying wish – to get revenge on a pimp named Choi Pro (Kim Ji-hoon) who videotaped, abused, stole from, and took advantage of her while she was alive.
Ballerina takes no prisoners in its approach. The tension of the movie is fast and furious, as Ok-ju will stop at nothing to find her friend's tormentor. Much like Quentin Tarantino's Kill Bill films, the ending of Ballerina is as satisfying as it gets for the viewer. Ok-ju ends up burning Choi Pro alive and taking back her friend's videotapes before anyone can see them.
Stream on Netflix
on bbc news
on hindi news
on the news today
on channel 7 news
ôrf news
campo grande news ônibus
ôpera news
campo grande news greve de ônibus
l1 news horário dos ônibus
l1 news ônibus
lago azul news ônibus
news österreich
news österreich heute
news österreich aktuell
news öffentlicher dienst
news österreich corona
news öl
news österreich orf
news ö3
news österreich heute aktuell
news österreich sport
ö24 news
ölpreis news
öbb news
ösv news
österreich news krone
övp news
özil news
öffentlicher dienst news 2023
österreich promi news