Sports films always bring a sense of excitement and pride to seeing the character or team participate in an event that shows their personal growth as an individual or team. But, while the sport they are playing does play an integral role in the story, not every sports movie is just about the game, tournament, or event that the film leads up to. Iconic sports films such as Remember The Titans and A League Of Their Own have a place in people's hearts for a reason, and that reason does not begin and end with which sport the movie surrounds. It has to do with the characters and their relationships with each other that allow audiences to truly connect with what is playing in front of them.
Plenty of the best sports movies are based on true stories because of the emotional connections found in relating to characters who represent real people and the things they went through. While there are several great sports movies that are not based on a true story, there are still heavily invested elements to real-life underdog stories, such as Miracle and The Perfect Game, which portray the team people believed to be less likely to win, coming out with an exciting and unexpected victory.
Remember The Titans (2000)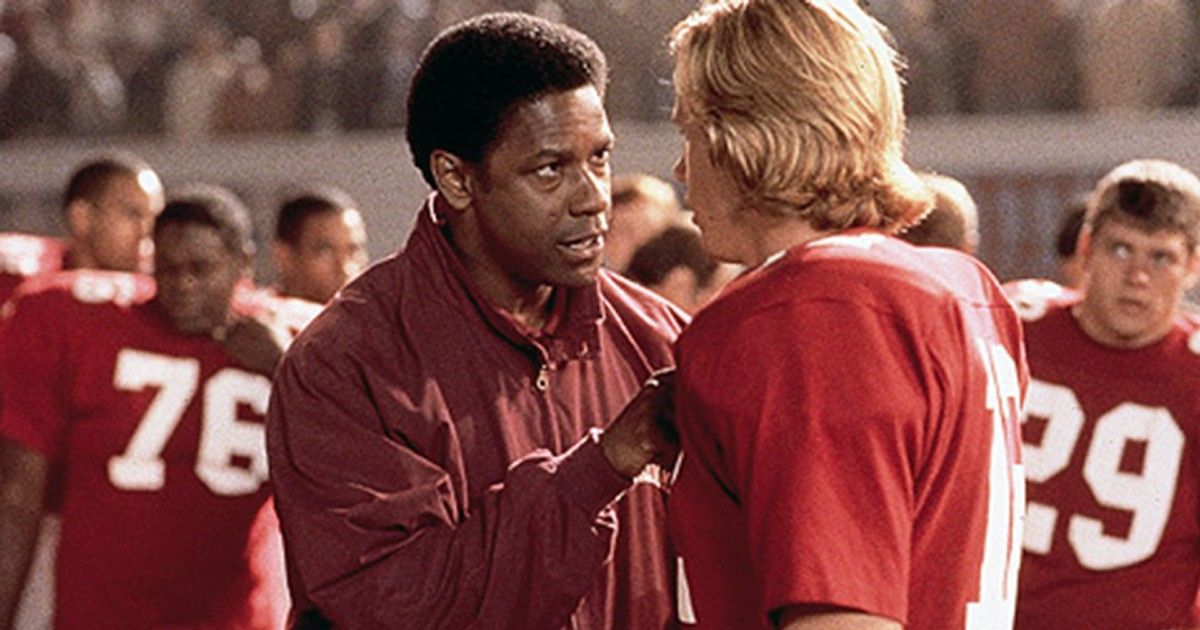 Remember The Titans is one of the most iconic football films of all time. Following the true story of coach Herman Boone, Remember The Titans follows the story of his desire to integrate T.C. Williams High School in Virginia in 1971. The film's primary focus relies on the school's football team, as they are shown they need to work together to become a winning team.
What Else It Was About
While Remember The Titans uses football as its main approach, the film is also about friendship, discussing racism, and learning that people are more similar and can share a common goal. It is about leadership, friendship, and coming together to form an unlikely family. This film tackles overcoming adversity, whether it be in sports or in life.
Stream on Disney+.
Miracle (2004)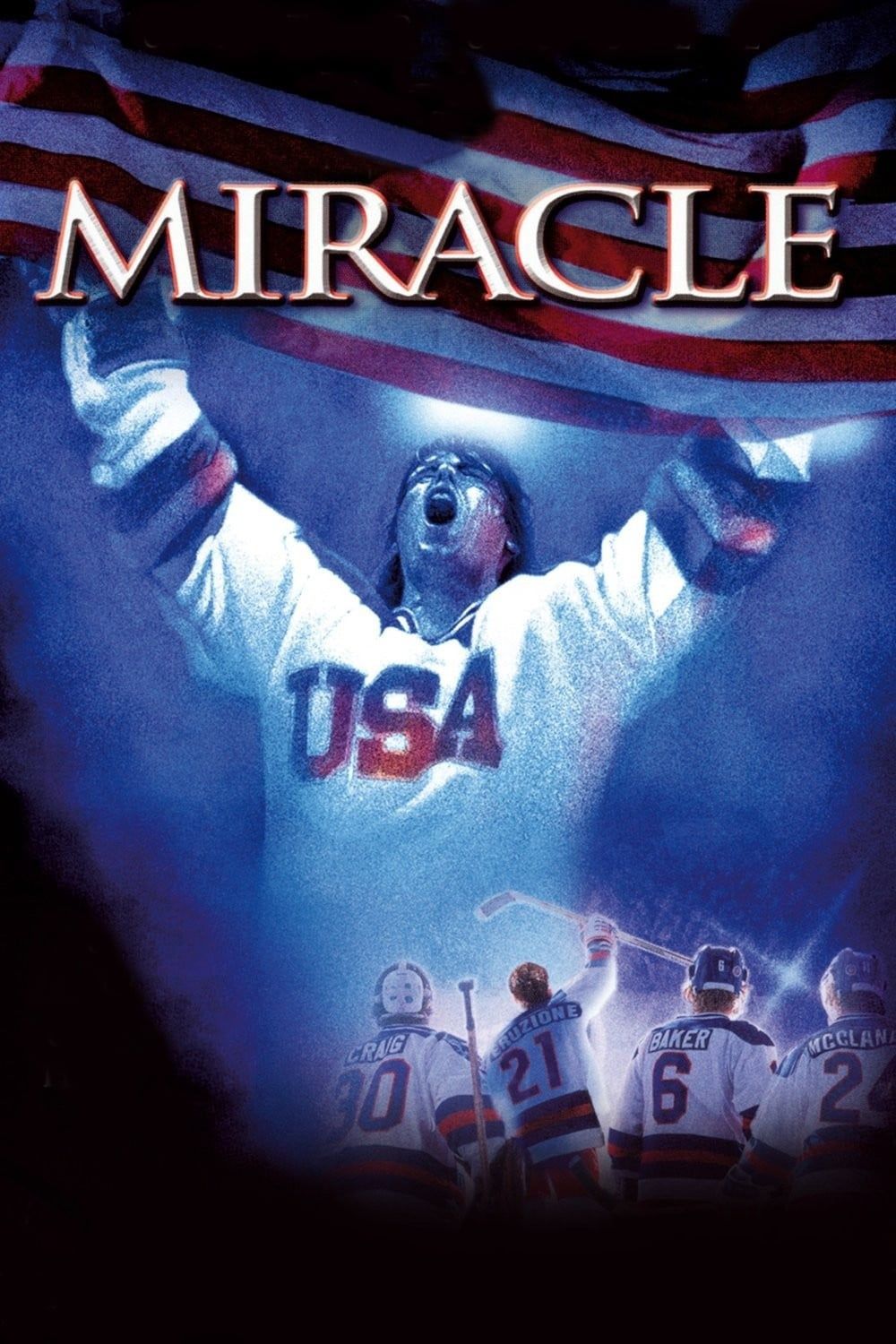 Release Date

February 6, 2004

Director

Gavin O'Connor

Cast

Kurt Russell, Patricia Clarkson, Noah Emmerich, Sean McCann, Kenneth Welsh, Eddie Cahill

Rating

PG

Runtime

135

Main Genre

Drama
Miracle is based on the true story of the United States men's hockey team, led by coach Herb Brooks. The team had won the 1980 Winter Olympics over the favored Soviet professional team.
What Else It Was About
Granted, hockey is the central theme of the film. But, it also relies on the concepts of team-building, sacrifice, living up to one's potential, and the underdog. This was an American group of newcomers compared to the Soviet's polished team. However, Miracle captures the real-life United States victory, that seizes the message that you can do anything.
Stream on Disney+.
The Perfect Game (2010)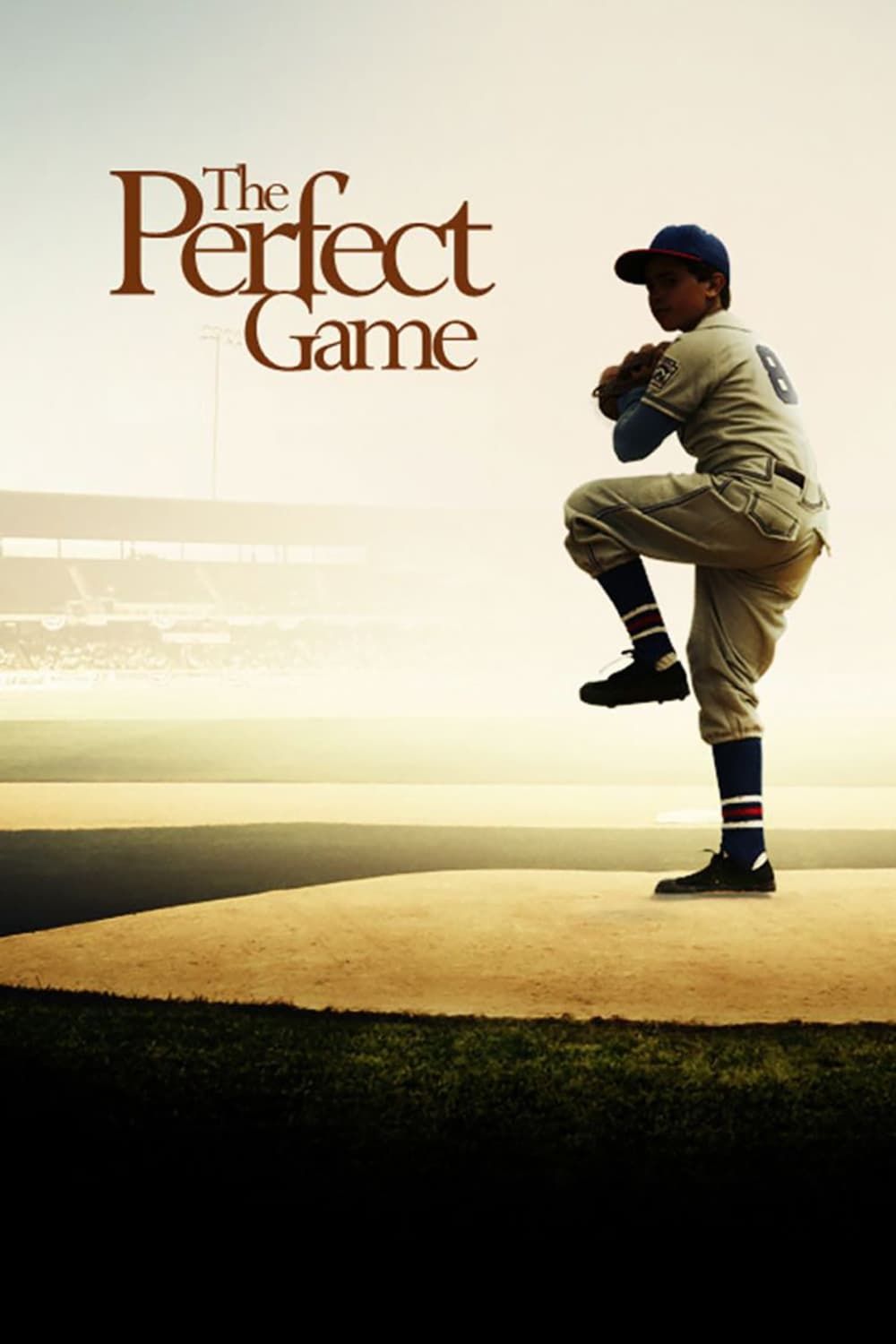 Release Date

April 1, 2010

Director

William Dear

Cast

Clifton Collins Jr., Cheech Marin, Moises Arias, Jake T. Austin, Gabriel Morales, Ryan Ochoa

Rating

PG

Runtime

118

Main Genre

Drama
In 1957, Angel Macias threw the first and only perfect game in Little League World Series championship history. The Perfect Game is based on the true story of the little league team from Monterrey, Mexico, who had been coached by former St. Louis Cardinal clubhouse attendant Cesar Faz. Between Angel, Cesar, and Padre Esteban, they create a solid little league team worthy of international competition.
What Else It Was About
While the film does lead up to Angel Macias' perfect game, it is also about the struggle to adapt to a new environment. When the team arrives in the United States, they face issues with language barriers and racism from other teams and citizens. The Perfect Game is also a film that portrays the importance of finding family and the creation of a team. The Perfect Game discusses Angel's complicated relationship with his father after his brother's death and how that grief had affected their relationship.
Stream on Amazon Prime Video.
RELATED: The All-Time 10 Most Inspirational Quotes from Sports Movies
42 (2013)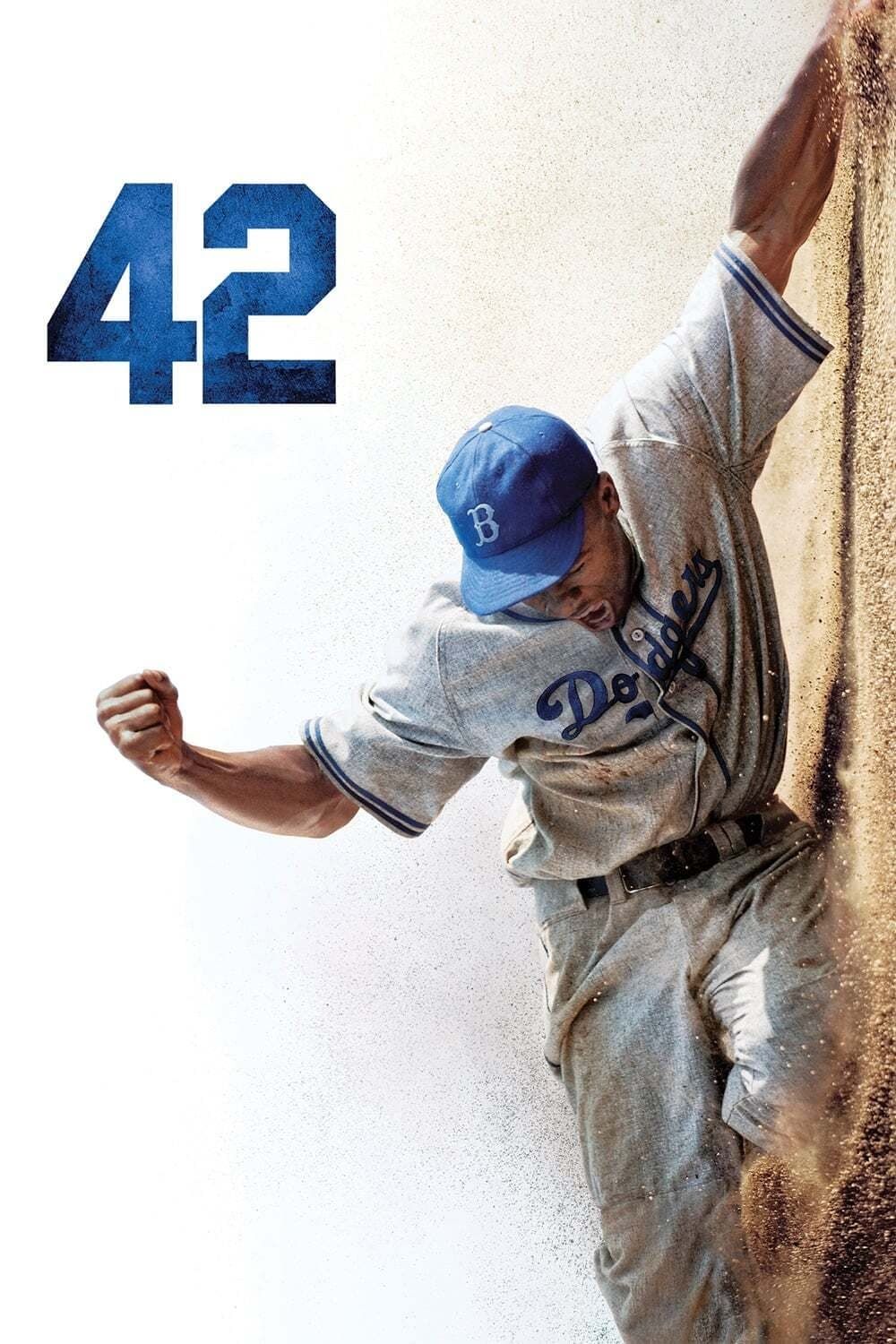 Release Date

April 12, 2013

Director

Brian Helgeland

Cast

Chadwick Boseman, Harrison Ford, Nicole Beharie, Christopher Meloni, Ryan Merriman, Lucas Black

Rating

PG-13

Runtime

128

Main Genre

Biography
42 is based on the true story of Jackie Robinson becoming the first black athlete to play in Major League Baseball. His joining the Brooklyn Dodgers was a massive moment for baseball.
What Else It Was About
Sadly, Jackie Robinson's addition to the Brooklyn Dodgers was not only met with excitement and support. However, Jackie Robinson and Brooklyn Dodger GM Branch Rickey's declaration to stand up against prejudice is one of the film's biggest themes. Underdog stories always pull at the heartstrings, and creating a film that could deliver the story of one of baseball's most iconic players granted a new insight into that point in time.
Stream on Amazon.
Double Teamed (2002)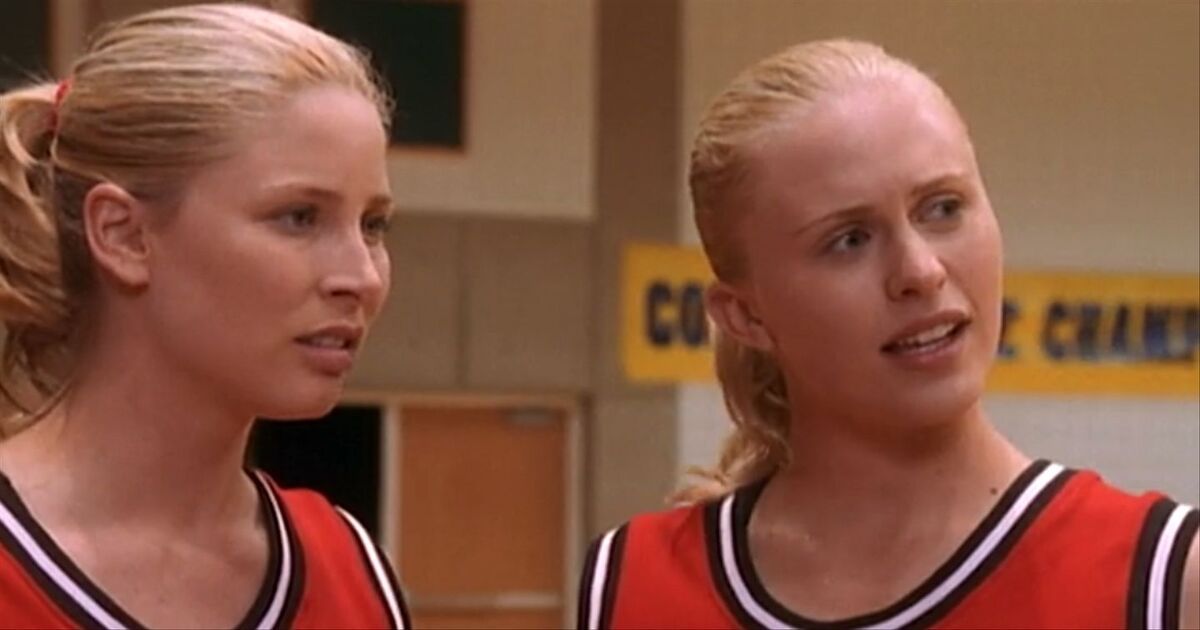 The Disney Channel Original Movie heavily highlights the true story of Heather and Heidi Burge joining the basketball team, which would lead up to their involvement in the WNBA. The film discusses the importance of teamwork and how basketball helps the girls build friendships.
What Else It Is About
But it is also a movie about family. Heather and Heidi face emotional conflicts with each other and their father due to constant comparisons. The Burge family dynamic, and how it is affected by basketball, play an integral role in the story.
Stream on Disney+.
The Sandlot (1993)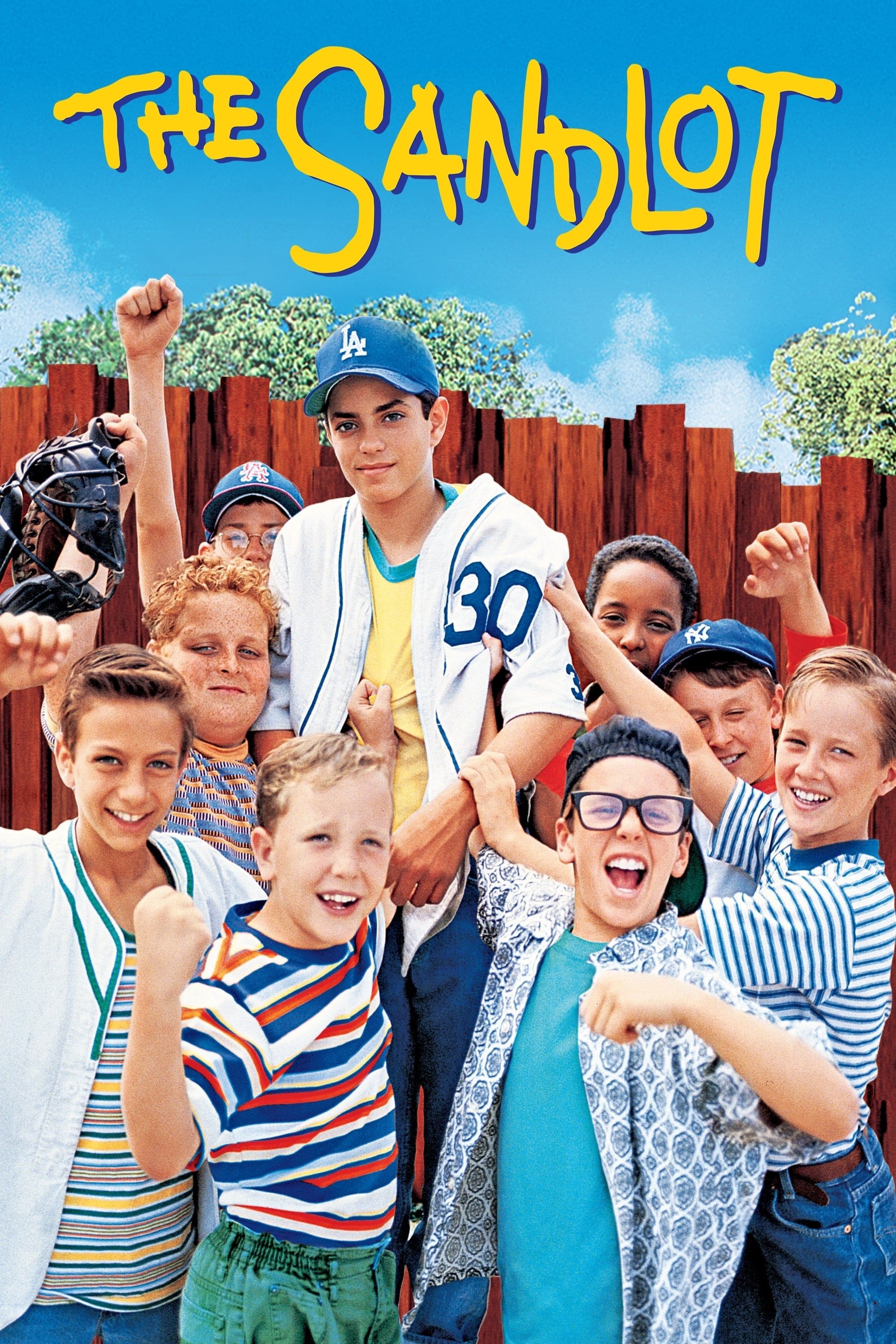 Release Date

April 7, 1993

Director

David M. Evans

Cast

Tom Guiry, Mike Vitar, Patrick Renna, Chauncey Leopardi, Marty York, Brandon Quintin Adams

Rating

PG

Runtime

101

Main Genre

Comedy
This coming-of-age story centers around new kid, Scott Smalls, in 1962, who bonds with a group of boys who play baseball. Throughout the film, the boys embark on a series of games and adventures, with baseball being the thing that brings them together. Scott even becomes a broadcaster as an adult.
What Else It Is About
But this is a film about friendship. Baseball, like music or any other common interest, has the power to tie people together. It could keep them friends forever, or just give each a good memory to look back on. In this case, playing baseball got Scott Smalls started on his path leading toward adulthood, but if it weren't for that group of friends he made, who knows where he would have ended up.
Stream on Hulu.
Kicking and Screaming (2005)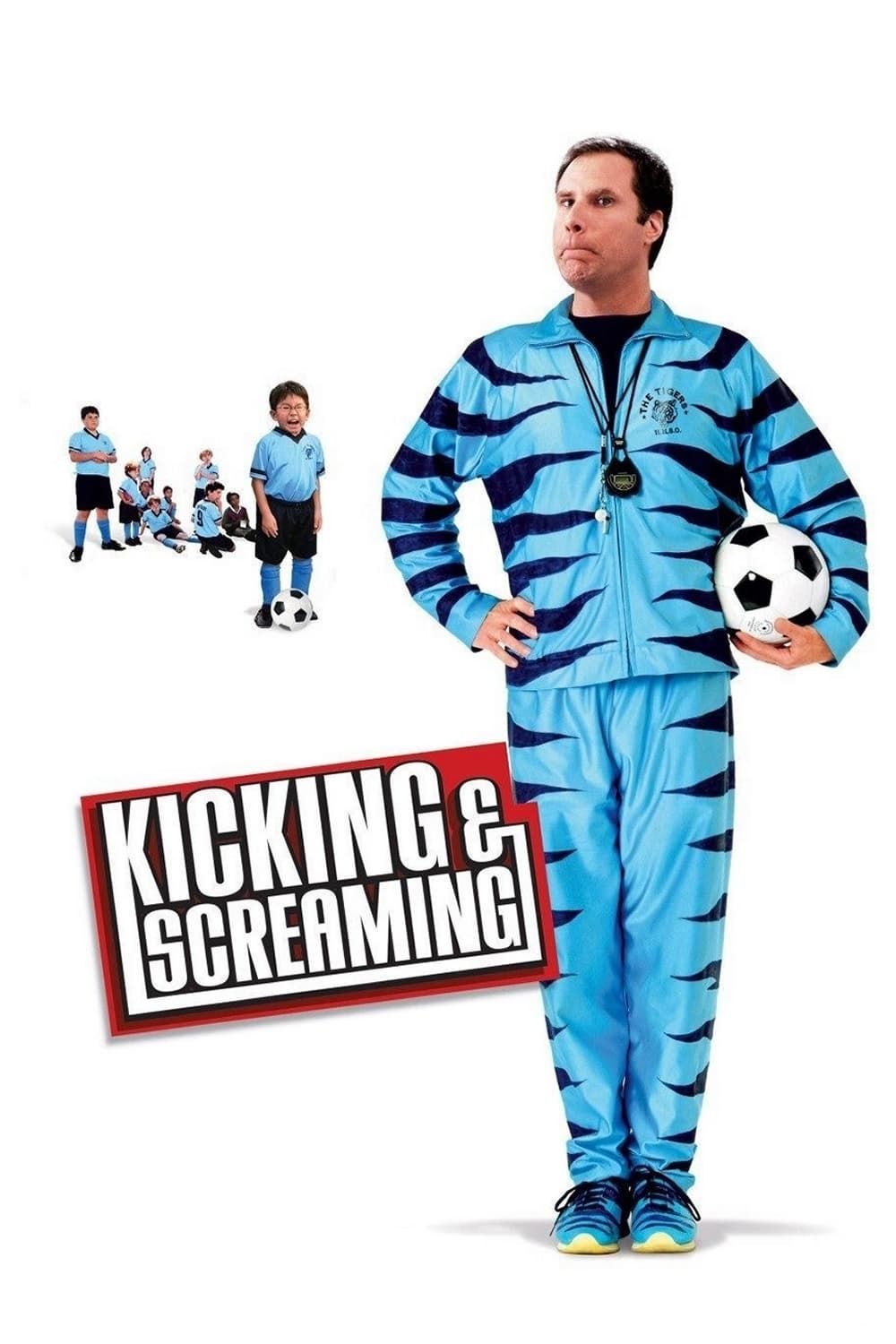 Release Date

May 13, 2005

Director

Jesse Dylan

Cast

Will Ferrell, Robert Duvall, Mike Ditka, Kate Walsh, Musetta Vander, Dylan McLaughlin

Rating

PG

Runtime

95

Main Genre

Comedy
Little league soccer takes center stage in Kicking and Screaming. It is about the Weston family and how upbeat and supportive father Phil becomes the new soccer coach to his son's team. There is certainly a soccer rivalry involved with their central antagonistic team, but this movie is about much more than soccer.
What Else It Is About
Kicking And Screaming is entirely a movie about family drama and conflict. Phil's entire arc surrounds his mutual desire to show his father he is worthy of his love and respect, while wanting to be nothing like him. Ironically, Phil's desire to be nothing like his father has him acting exactly like his father, as he recruits new soccer players and leaves his son to sit on the bench. Phil's jealousy toward his much younger brother, Bucky, and how Bucky was more athletic than Phil ever was, are also all about Buck's unequal treatment of his two sons.
Stream on Amazon Prime Video.
RELATED: The 11 Best Underdog Football Movies and TV Shows
The Game Plan (2007)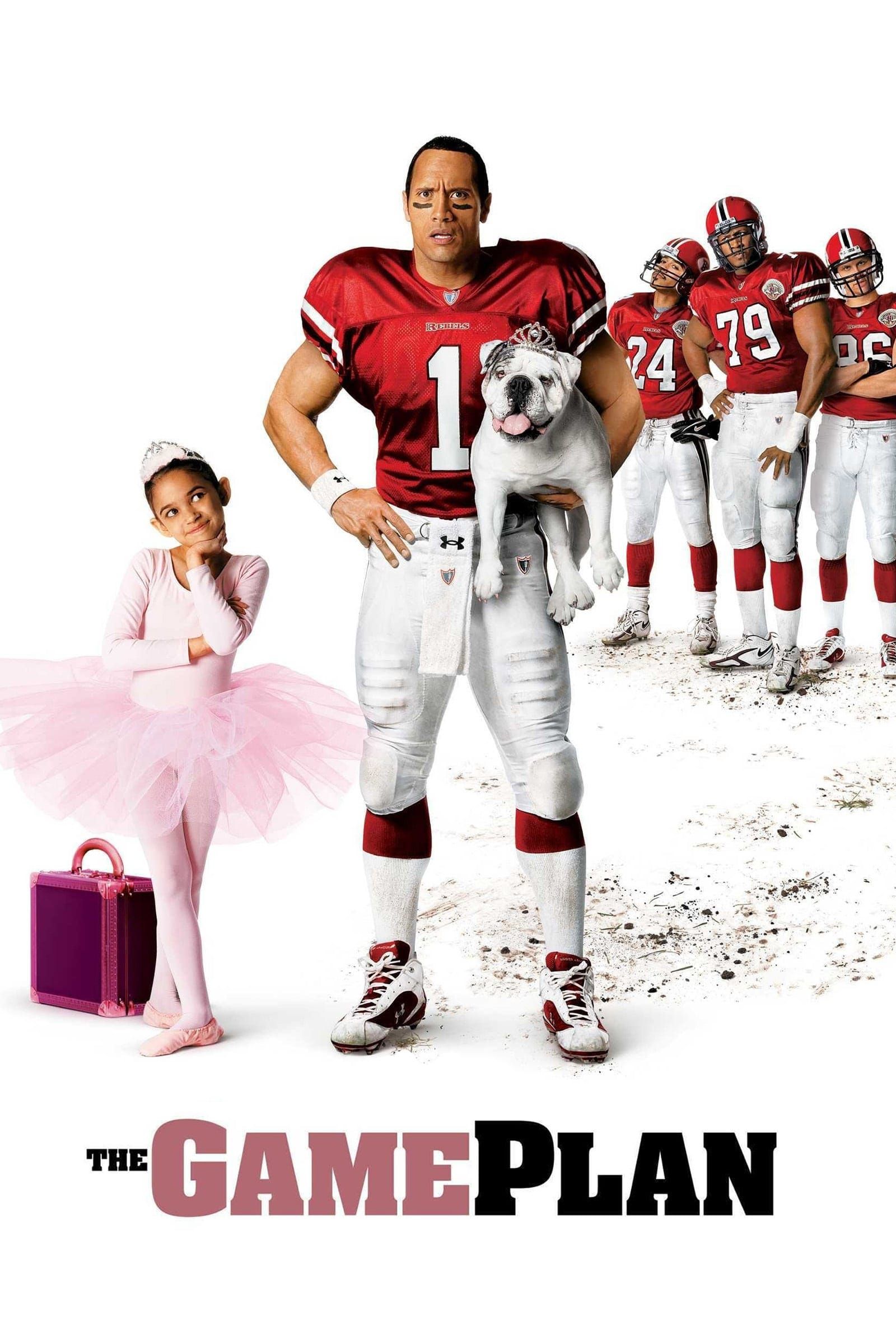 Release Date

September 28, 2007

Director

Andy Fickman

Cast

Dwayne Johnson, Madison Pettis, Kyra Sedgwick, Roselyn Sanchez, Morris Chestnut, Hayes MacArthur

Rating

PG

Runtime

110

Main Genre

Comedy
Leading Quarterback for the Boston Rebels, Joe Kingman has it all. He is rich and famous, and there seems to be no end in sight to his continuing success. That is, until the daughter he never knew about came knocking at his door. The Game Plan does spend a lot of time on football and the publicity that comes with being a star player.
What Else It Is About
But, The Game Plan, more than anything, is a story about becoming a parent. Joe Kingman is learning how to be a father on a day-to-day basis without the background of ever having experienced anything like this. His daughter is old enough to have her own interests and hobbies, and Joe must learn to understand what it means to balance a football career and being a father to the child that he is realizing he wants to be a permanent part of his life.
Stream on Disney+.
A League of Their Own (1992)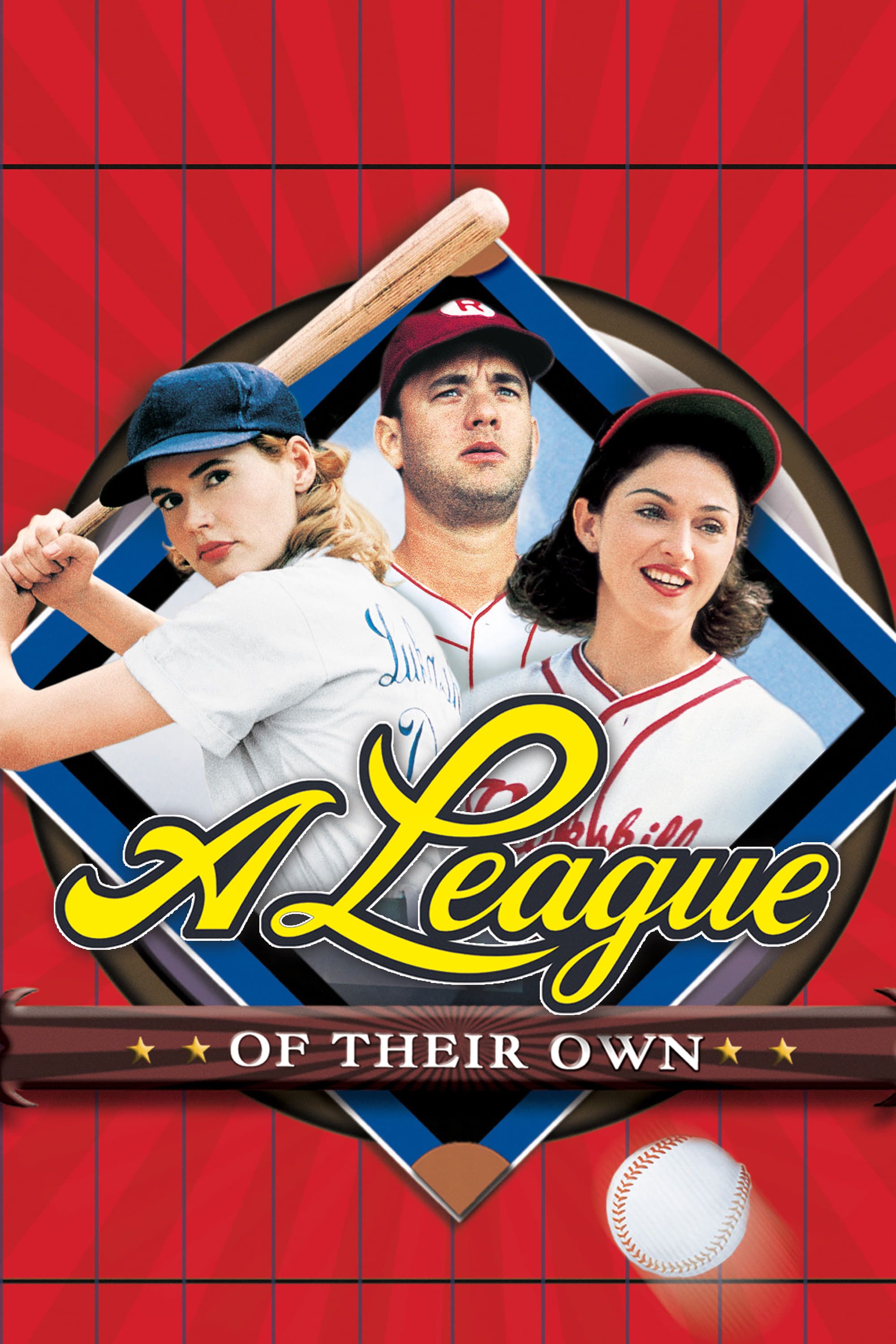 Release Date

July 1, 1992

Director

Penny Marshall

Cast

Tom Hanks, Geena Davis, Madonna, Lori Petty, jon lovitz, David Strathairn

Rating

PG

Runtime

128

Main Genre

Comedy
In a world of sports movies, A League Of Their Own discusses women's baseball. The film fictionalized the real-life story of the All-American Girls Professional Baseball League. In 1943, when World War II threatened to stop Major League Baseball, the Chicago Cubs owner convinced others to help bankroll a women's league. The film became one of the most beloved sports movies there is.
What Else It Is About
A League Of Their Own is also about feminism and finding a chosen family and a place to belong. The film shines with portraying the significance of women's involvement in sports and building a unique family.
Stream on Netflix and Amazon Prime Video.
The Karate Kid (1984)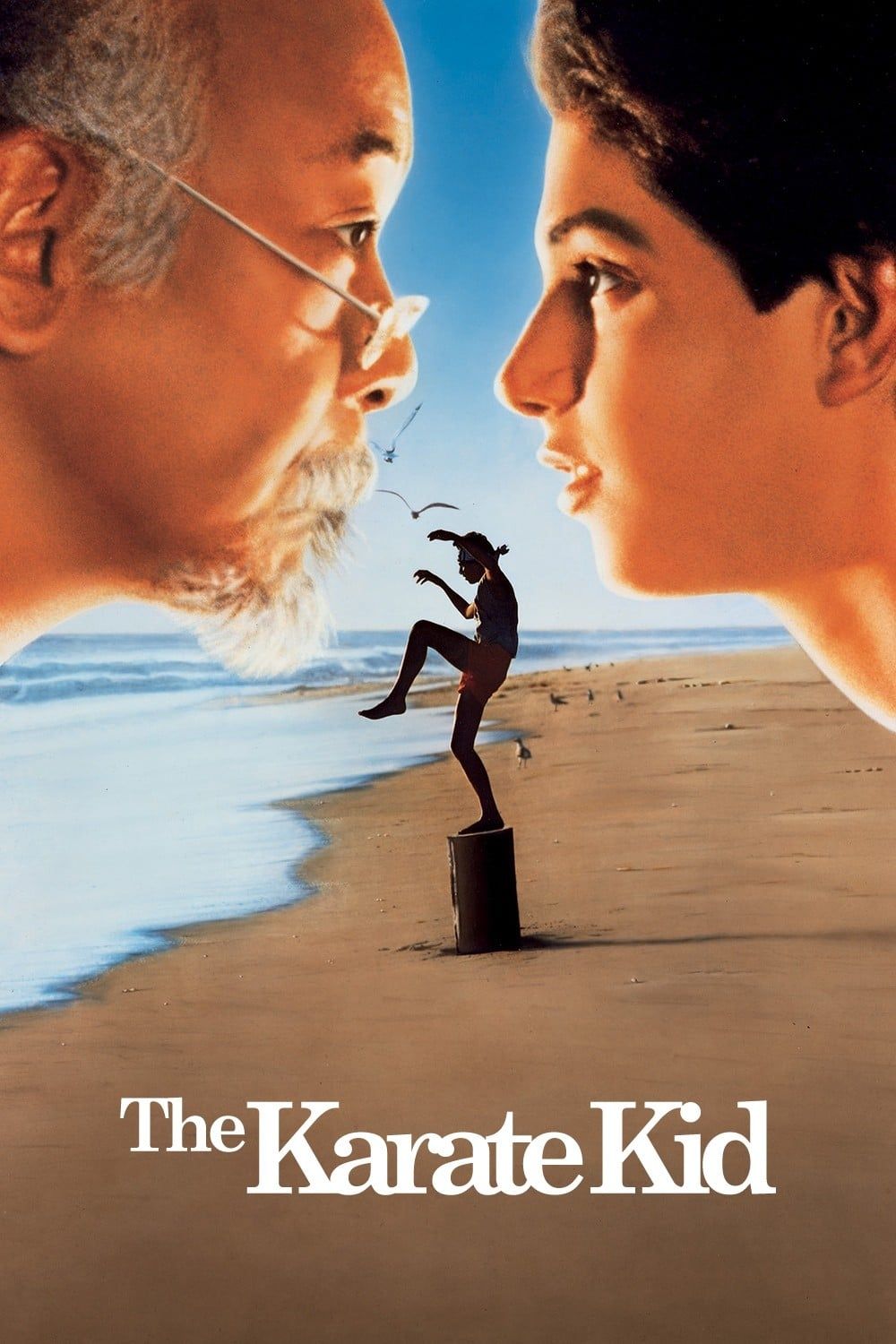 Release Date

June 22, 1984

Director

John G. Avildsen

Cast

Ralph Macchio, Pat Morita, Elisabeth Shue, Martin Kove, Randee Heller, William Zabka

Rating

PG

Runtime

126

Main Genre

Action
When new kid Daniel LaRusso can not catch a break and is constantly threatened and harmed by Johnny Lawrence and the other students of the karate dojo, Cobra Kai, he turns to Mr. Miyagi to help him learn to fight. Mr. Miyagi, through various unorthodox methods, teaches Daniel self-defense techniques and the skills to help him hold his own in the All Valley Under-18 Tournament.
What Else It Is About
But, while karate itself is ingrained into the film and the story, it is also a film about finding identity. Learning karate goes hand-in-hand with finding balance in one's life, which allows Daniel to go on a journey to better understand himself. It is about standing up to bullies and refusing to stand down when pushed around. It is even about a chosen family, and how Daniel and Mr. Miyagi's relationship becomes the heart of the trilogy.
Stream on Netflix.
on bbc news
on hindi news
on the news today
on channel 7 news
ôrf news
campo grande news ônibus
ôpera news
campo grande news greve de ônibus
l1 news horário dos ônibus
l1 news ônibus
lago azul news ônibus
news österreich
news österreich heute
news österreich aktuell
news öffentlicher dienst
news österreich corona
news öl
news österreich orf
news ö3
news österreich heute aktuell
news österreich sport
ö24 news
ölpreis news
öbb news
ösv news
österreich news krone
övp news
özil news
öffentlicher dienst news 2023
österreich promi news