Friday the 13th is a prolific slasher series that's endured for a dozen movies and its central villain, Jason Voorhees, has become one of the horror genre's biggest legends. The machete-wielding Jason Voorhees is typically tied to his quaint origins at Camp Crystal Lake, but there have been some inventive swings where sequels attempt to push the slasher villain out of his comfort zone, whether it's a trip to New York City or a futuristic killing spree in outer space.
Friday the 13th deserves credit for embracing its camp setting for so many sequels. However, this can also lead to diminishing returns that have audiences hungry for something new. A change of scenery can sometimes be the perfect way to rejuvenate a dormant property and Friday the 13th could have a lot of fun by sending Jason Voorhees to some unusual settings.
10
A Snowy Terrain
Jason Voorhees' 10 Best Kills From The Friday The 13th Franchise
One of the biggest requests when it comes to new takes on Friday the 13th is putting Jason in a winter wonderland. Admittedly, Crystal Lake's reputation as a summer camp means that Jason's encounters with campers are always during intense sun and warm weather. Snow would be a simple, but effective change of pace, especially since blood would be such a stark visual contrast to the white bed of snow.
Jason could even utilize a series of winter-based weapons rather than the standard camp fare he's turned to in the past. Jason in snow just works, whether it's a flat snowy terrain or a treacherous mountain that already has a slim survival factor.
9
A Resort Hotel
It may seem heretical to separate Jason Voorhees from his Camp Crystal Lake roots. However, a unique way around this situation could be if rich land developers buy Camp Crystal Lake and decide to build a fancy vacation resort hotel on top of this hallowed ground.
It would be incredibly entertaining to watch Friday the 13th's take on The White Lotusas Jason hacks and slashes entitled socialites. A crowded vacation resort could even become an opportunity to put an entire family in harm's way, which has yet to happen in a Friday the 13th movie.
8
Hell
Jason Goes to Hell: The Final Friday is a little misleading when it comes to its title and evocative poster. Jason technically dies during the movie's opening act, but his soul quickly transfers over to a new host and the film's setting remains on Earth. A Friday the 13th film that takes the opposite approach and actually puts Jason Voorhees in a demonic hellscape for the entire film would make for an exciting change of pace.
It looked like a Freddy vs. Jason sequel might have gone in this direction, but it's an idea that's now long overdue. Jason could take on actual monsters and demons, or just ruthless serial killers and other murderers rather than innocent campers.
7
1600s New England
10 Best Horror Movie Locations
Friday the 13th Part VII: The New Blood cashes in on Carrie's success when it inexplicably pits Jason Voorhees against a girl with telekinetic abilities. This establishes a supernatural framework that the series could return to as a coven of witches find a way to send Jason back in time to 1600s New England and deliver a horror film that's more akin to Ari Aster's The Witch.
Jason in this classical and puritanical setting, that's still dense in woods, could be a lot of fun. A duel between Jason Voorhees and a group of terrifying witches holds a lot of potential.
6
An Amusement Park
Amusement parks are another reliable horror genre setting that have experienced their share of ups and downs over the years. Amusement parks are typically a sensory overload as bright lights, flashy games, and crowded spaces amplify natural tensions.
Camp Crystal Lake's former campgrounds could become the site of a new theme park or Jason could find his way over to a neighboring attraction. Just the juxtaposition of a lumbering figure like Jason making his way through a haunted house, tunnel of love, and roller coaster inspires a lot of confidence and would be an entertaining way to mix things up for the franchise.
Shopping malls used to be popular settings for horror films during the '80s and movies like Chopping Mall and Dawn of the Dead prove just how much can be done in this space. Jason Voorhees in a crowded shopping center isn't exactly a natural premise, but it's another idea that meshes with the concept of greedy land developers turning Camp Crystal Lake into something profitable.
All the different stores in a mall would leave Jason equipped with a creative arsenal, which would likely include a trip to the camping and sporting goods department. The film could even be a '90s period piece and really have fun with the bygone time period.
4
The White House
"Jason Voorhees Goes to Washington" is such an anarchic concept, albeit one that seems increasingly plausible as a sequel premise. There have been some exciting action films that are set within the White House and the idea of Jason going up against the President's entire special service security staff could be an all-time great moment for the series.
Jason in the White House is no more ridiculous than Jason in space. If the Chucky series can put its killer doll in the White House and find success in this wild concept then there's no reason why Friday the 13th can't do the same.
3
A College Dorm
10 Horror Films That Take Place In One Location
College dorms and slasher villains go hand-in-hand, yet Jason Voorhees has only had tangential experience in this area. High school students will come to Camp Crystal Lake, but Jason isn't following students back to their alma mater afterward. A Friday the 13th film would have to jump through some hoops to orchestrate this scenario, but Jason deserves to be let loose on a college campus.
It allows for a greater level of carnage and more claustrophobic attacks once Jason makes his way into the dorms. Camp Crystal Lake is full of sex and drugs, but so are many colleges.
2
Japan
There have previously been attempts to reboot Friday the 13th through popular horror trends, such as a found-footage horror movie. One of the riskiest moves that Friday the 13th could take would be to turn the series into a "j-horror" movie that leans into the subgenre's signature visual elements.
This would be a complete stylistic change for Jason, but there have been many unexpected anime adaptations of popular properties that prove that this type of approach can be successful. A Friday the 13th movie that puts Jason up against ancient ghosts and other eternal forces could prove to be his greatest challenge yet.
1
Prehistoric Times
Friday the 13th has always been a campy horror series and it wouldn't hurt for a new movie to fully embrace this extreme through a wild premise like Jason Voorhees getting sent back to the time of dinosaurs. Dinosaur horror movies still have plenty of untapped potential and a mostly silent movie that takes a page out of Prey's book where Jason fights for survival against giant dinosaurs could be incredible.
This is definitely far away from the franchise's roots, but it's also much more exciting than just another slasher that's set at a camp. Fans want to see Jason machete a T-Rex in half.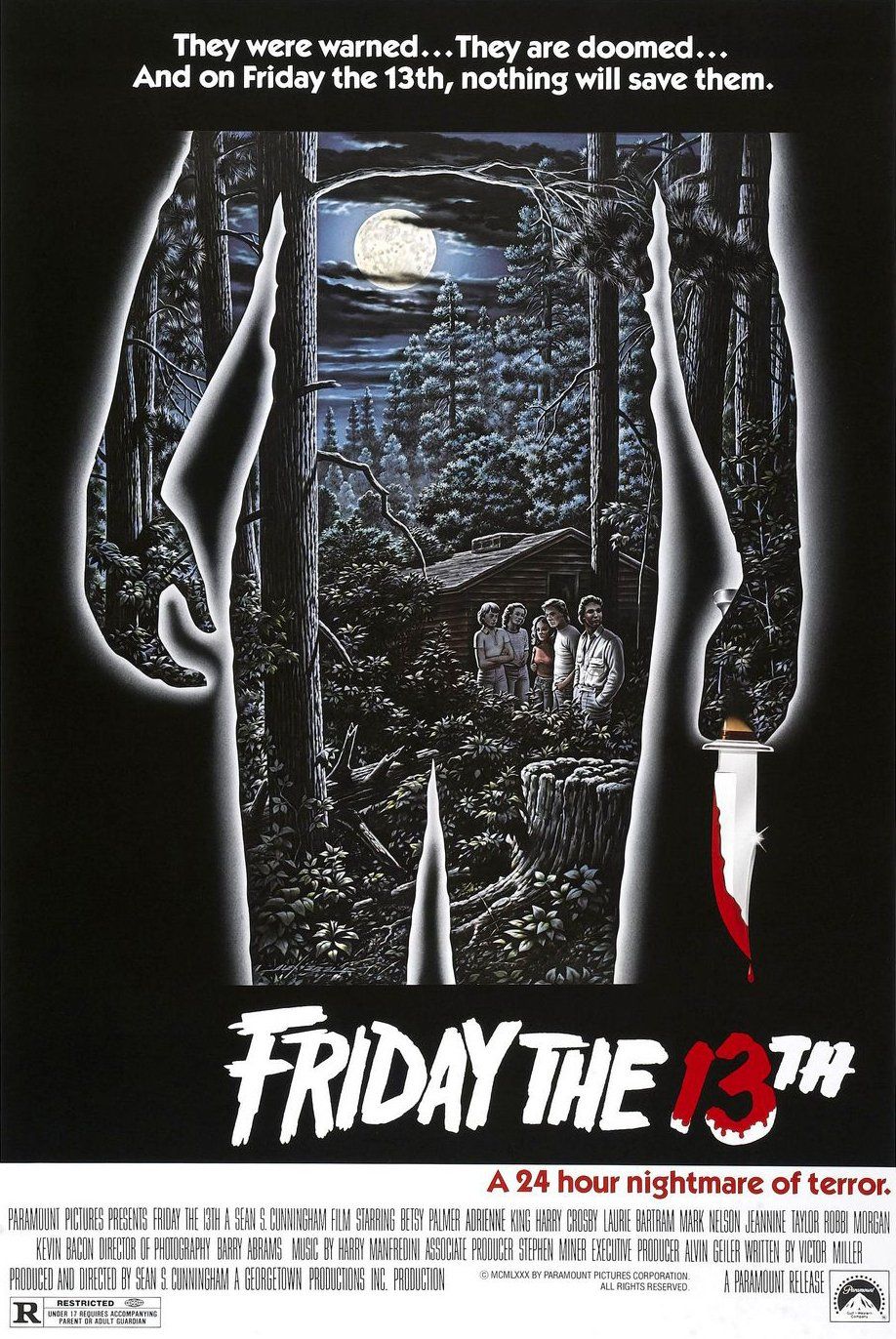 Friday the 13th is an American horror franchise that comprises twelve slasher films, a television series, novels, comic books, video games, and tie‑in merchandise.
Created by

Victor Miller

First Film

Friday the 13th

Latest Film

Friday the 13th Reboot

First TV Show

Friday the 13th: The Series
on bbc news
on hindi news
on the news today
on channel 7 news
ôrf news
campo grande news ônibus
ôpera news
campo grande news greve de ônibus
l1 news horário dos ônibus
l1 news ônibus
lago azul news ônibus
news österreich
news österreich heute
news österreich aktuell
news öffentlicher dienst
news österreich corona
news öl
news österreich orf
news ö3
news österreich heute aktuell
news österreich sport
ö24 news
ölpreis news
öbb news
ösv news
österreich news krone
övp news
özil news
öffentlicher dienst news 2023
österreich promi news