Not every happily ever after looks the same in anime, but they're always well-earned after much internal development and external conflict. Some couples' Happily Ever Afters cluminate in a grand wedding and future plans. Some are more of a Happy for Now, because their stories have an open ending which invites the possibility of other adventures, though the audience gets the sense that the couple will be happy together.
For a couple with a slow burn romance, a kiss or a love confession is the perfect resolution. For couples that can't be together openly because of external conflict, just being a couple resolves their journey. Some resolutions come at the end of the first season of the anime, whereas others take several story arcs to build.
RELATED: 10 Toxic Anime Couples Who Actually Love Each Other
10
Himeno & Hayate (Pretear: The New Legend of Snow White)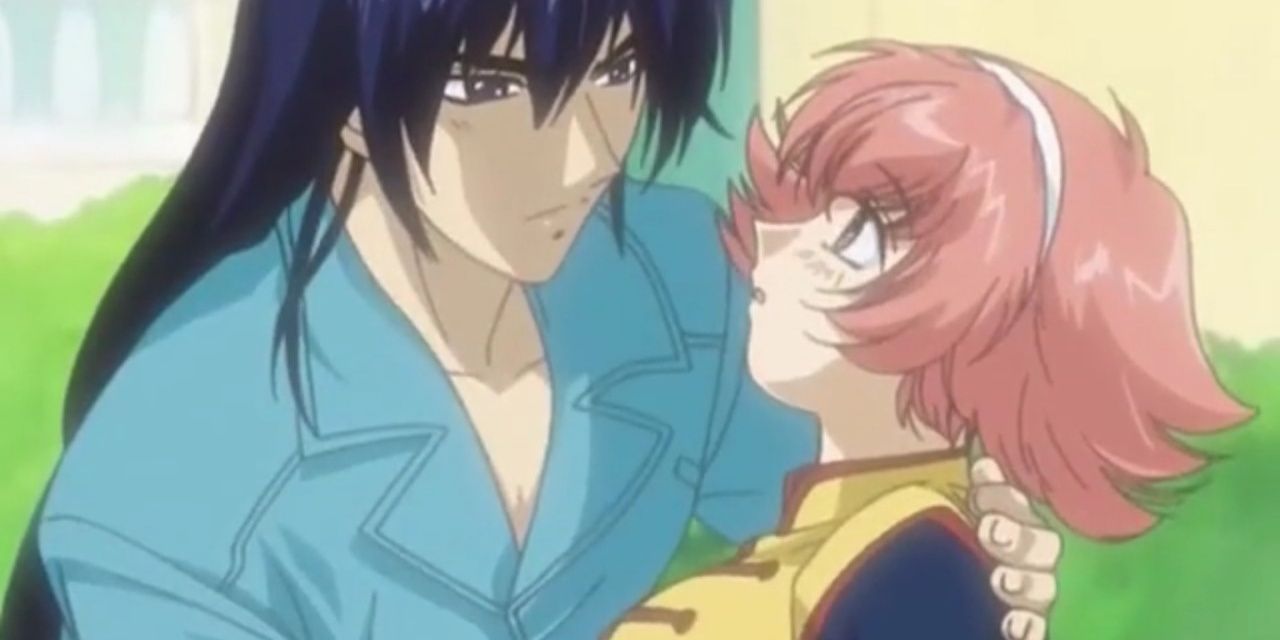 Himeno and Hayate undergo many transformations in Pretear: The New Legend of Snow White. As the title suggests, the series follows some of the most iconic story beats from the "Snow White and the Seven Dwarves" fairy tale. Though, the characters subvert some fairy tale trope expectations in truly wonderful ways.
Hayate keeps Himeno at arm's length because he's worried that she will follow along the same path as the previous Pretear. There's no doubt that they adore each other as they dance around their fates. In the end, Himeno does transform, but she becomes the legendary White Pretear, and Hayate is the damsel in distress who Himeno revives with true love's kiss.
9
Yukimura & Himuro (Science Fell In Love, So I Tried To Prove It)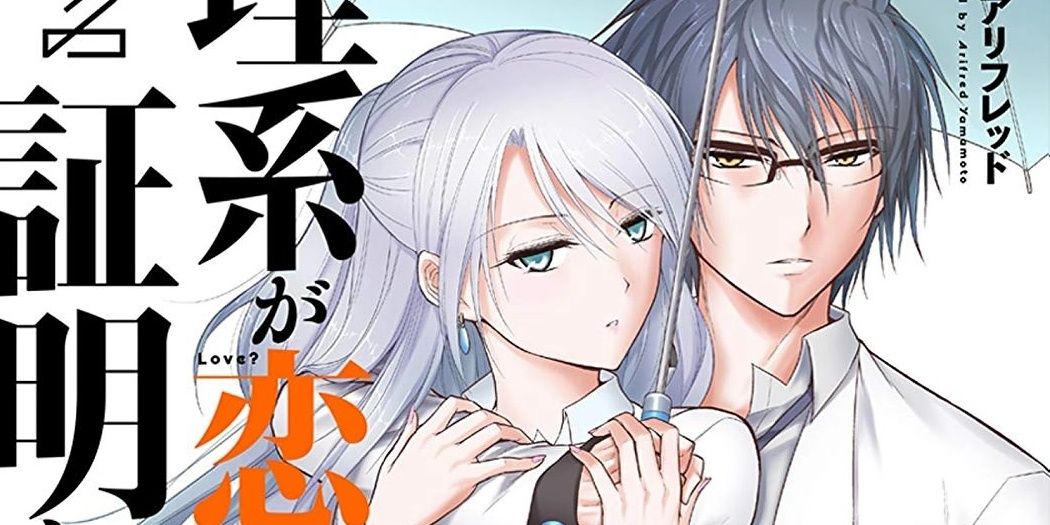 Himuro confesses that she has feelings for Yukimura in Science Fell In Love, So I Tried to Prove It. Yukimura keeps his emotions close to the best, and he often interrogates his feelings, so it's unclear just how much he likes Himuro back, in the beginning. The awkward scientists are meant to be together, and their feelings are quite mutual.
Himuro and Yukimura just need to test their love. Literally, in fact. They run several experiments on the facets of love as they try to understand their feelings for each other. By the season one finale, they do get a wonderful Happy for Now ending. Their relationship continues into season two which involves a strange love triangle. But the season one finale has their best romantic resolution.
8
James' Victreebells (Pokémon)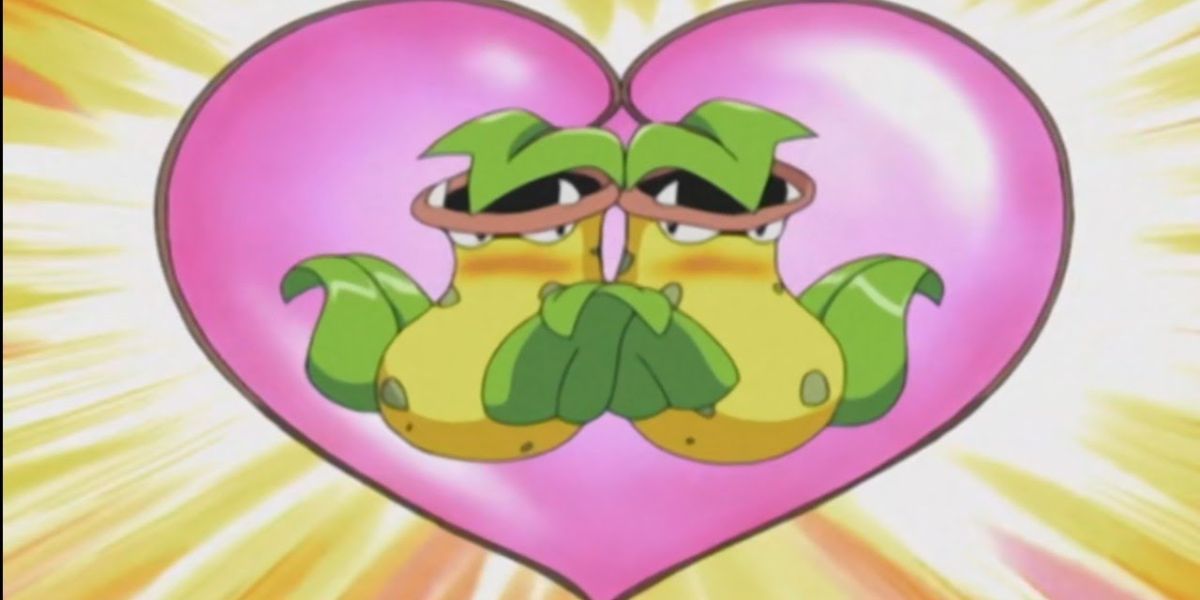 It's rare that two Pokémon fall in love, but that's the case for James' Victreebels. As a matter of fact, the two Victreebels fall in love at first sight. Victreebel has a mind of its own and is rather affectionate in nature with James. But the two Victreebels together make a wonderful couple.
Two Victreebels aren't full appreciated by their Trainers and one of them gets tossed from Trainer to Trainer. In the end, the two Pokémon skip off into the forest together. It's meant to be presumed that they live for the rest of their lives in peace and happiness.
RELATED: 10 Best Pokemon Couples, Ranked
7
Fakir & Ahiru (Princess Tutu)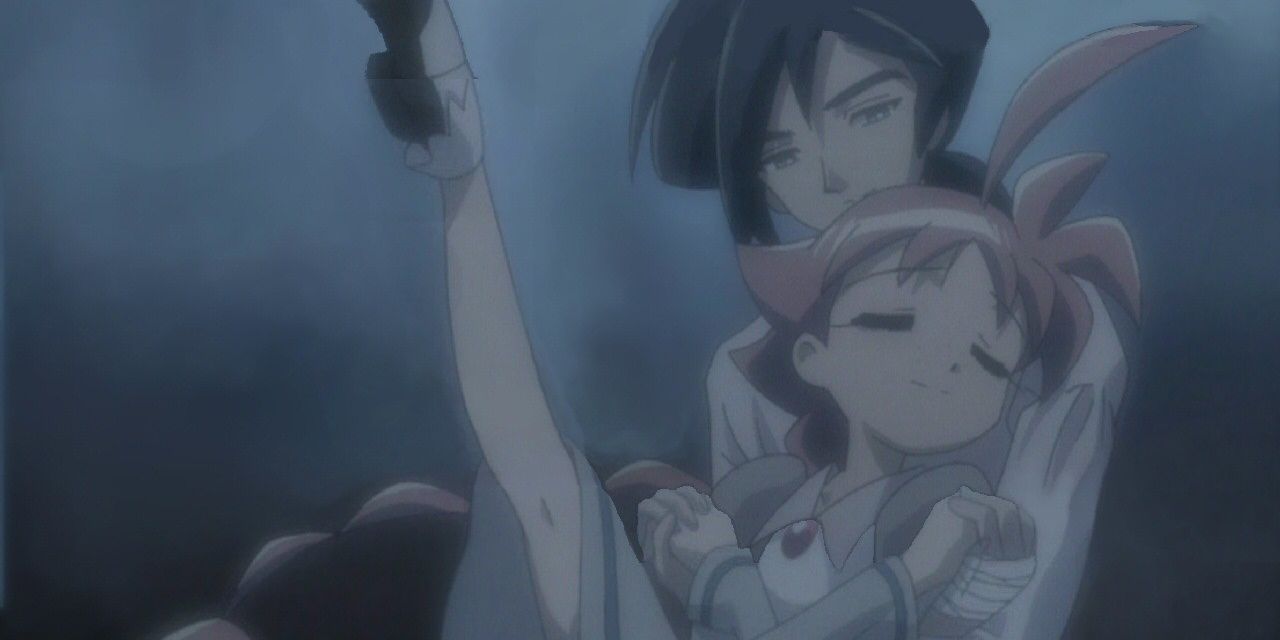 The love triangle in Princess Tutu gets resolved in a somewhat unorthodox way for a shojo. Prince Mytho, the central male love interest, doesn't end up with the protagonist, Duck. Rather, Duck and the surly knight Fakir are far more suited for each other. Princess Tutu explores the idea of transformation and self-acceptance.
Ahiru is a human version of "The Ugly Duckling" fairy tale. Fakir is rude and cold, but as he gets to know Ahiru/Duck, he changes and the two support each other mutually. The series ends with a beautiful moment where Fakir vows to stand beside Duck in whatever form she takes.
6
Kagome & Inuyasha (InuYasha)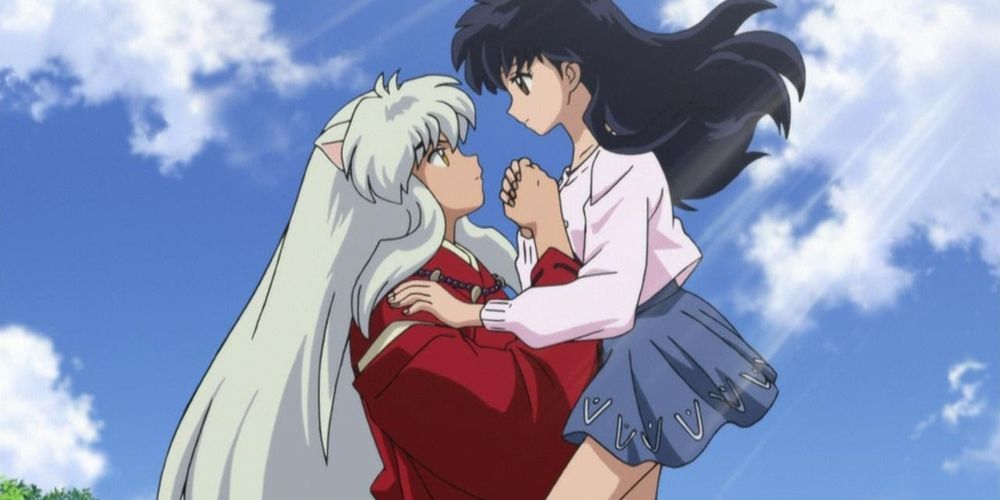 The emotional plot of InuYasha is driven by a love triangle. Kagome and Inuyasha have one of the slowest-burn romances in all anime. Inuyasha mourns the loss of Kikyo, and her spirit comes back to haunt him and her reincarnated self, Kagome. Though Kikyo and Inuyasha genuinely loved each other in the past, Kagome is the perfect match for Inuyasha in the present.
Their first kisses are huge moments in the anime. The first time Kagome kisses Inuyasha, it's to recall him from his demon form, which says a lot about how his heart truly feels for her. In the end, they have a Babies Ever After ending where they finally settle down together and raise a family.
5
Sophie & Howl (Howl's Moving Castle)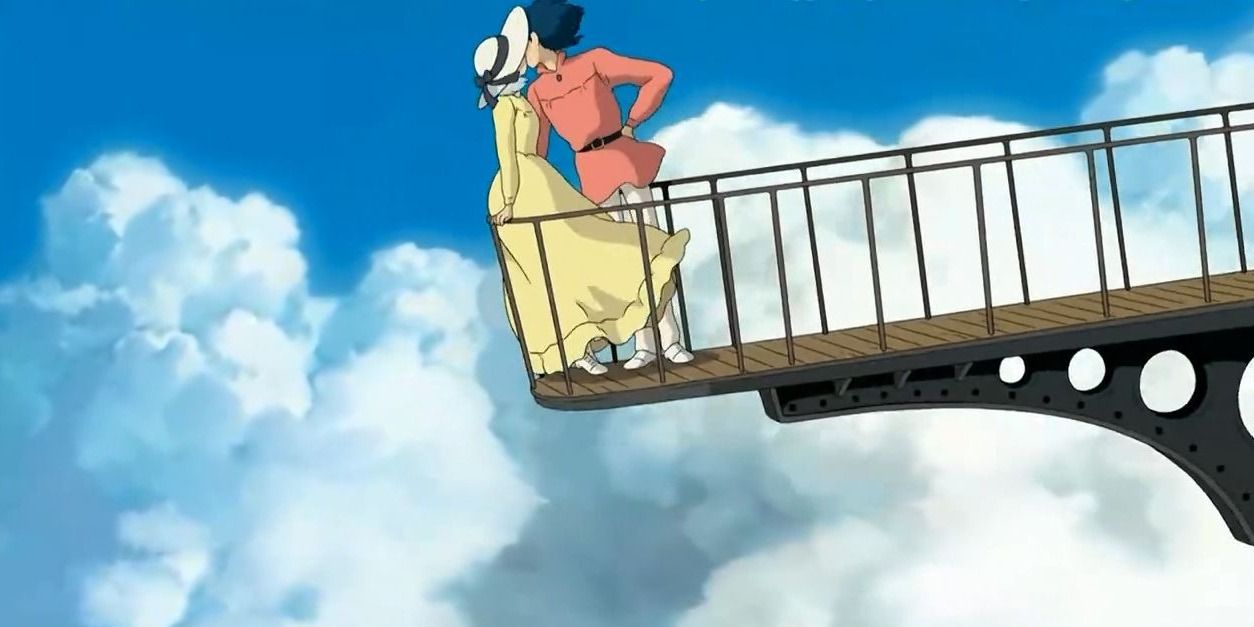 Howl and Sophie start off at odds with each other in Howl's Moving Castle. Sophie Hatter is incredibly strong and pragmatic where Howl is flighty and seemingly insincere. Sophie becomes Howl's knight in shining armor in many ways as she figures out his curse, so she can hopefully release herself from her own.
Howl and Sophie fall in love along the way, though there's strong evidence to suggest that Howl was always in love with her. When Sophie cries because she thinks she's unlovable, Howl is floored. Howl doesn't just tell Sophie he loves her, he shows her by giving her a field of flowers as a gift, telling her she's beautiful, and that she's the reason he wants to be a better person. It's a beautiful romance and character arc for both Sophie and Howl.
RELATED: 10 Overhyped Shojo Couples That Are Actually Great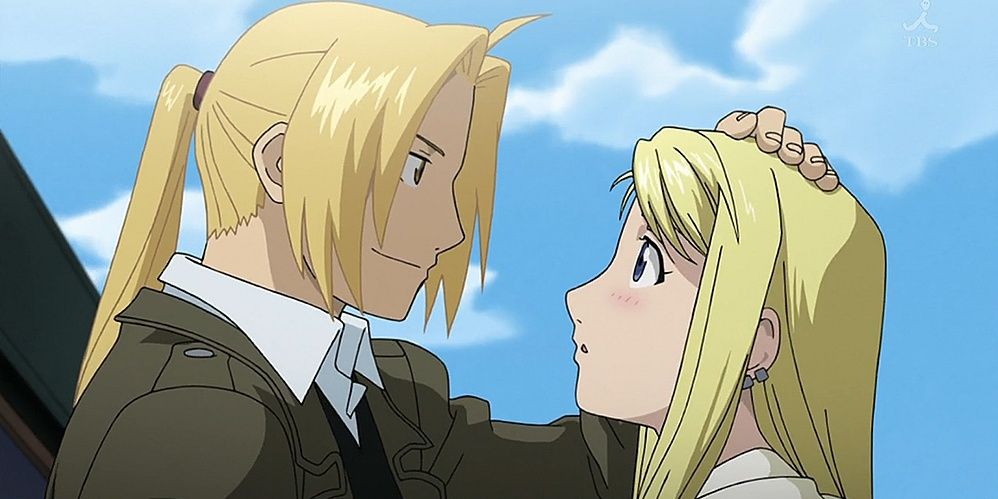 Ed and Winry do get their long-awaited happy ending in Fullmetal Alchemist: Brotherhood. They fell in love so gradually over the years that before they knew it, they were both embedded in each other's hearts. Winry isn't afraid to make her feelings plain after she's processed them, whereas Ed's feelings are a bit trickier.
It's arguable that Ed always had a thing for Winry, but it takes longer for him to accept and confess them to her. He and his brother used to bicker over who would get to marry Winry when they grew up, and it turns out that Ed is indeed the one to marry her. Ed eventually proposes to Winry in the cutest, apropos way – through an alchemical display.
3
Tohru & Kyo (Fruits Basket)
Kyo and Tohru fall in love even though the odds are stacked against them in Fruits Basket. The Zodiac curse keeps them apart because Kyo transforms into a Cat if Tohru so much as bumps into him. Kyo is also ashamed of his monstrous True Form, which further complicates their relationship.
For Kyo, Tohru, and the rest of the family, it's love that saves the day. Specifically, Tohru's love and her compassionate nature. After the Curse is broken, Tohru and Kyo make peace with their tragic pasts and figuratively ride into the sunset together, get married, and have three children.
RELATED: 10 Most Charming Male Love Interests In Anime, Ranked
2
Miyo & Kudo (My Happy Marriage)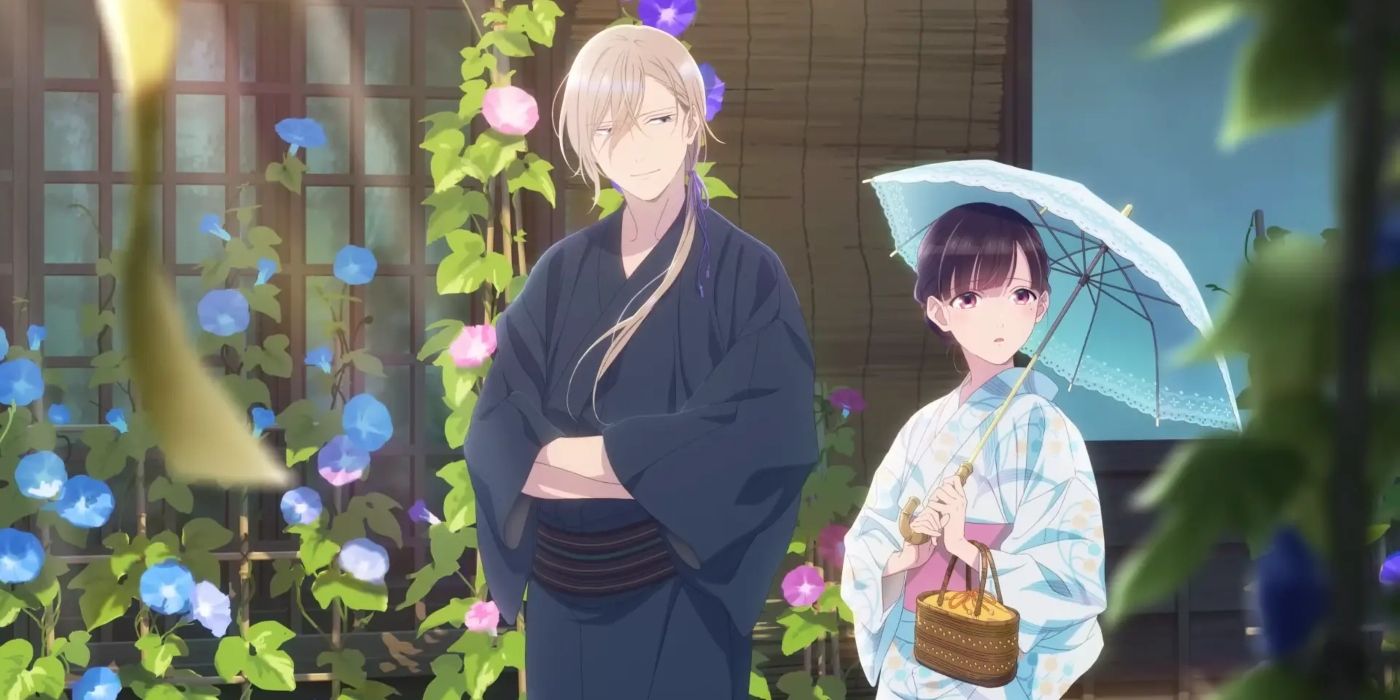 Miyo and Kudo may be opposites in personality, but they bring out the best in each other in My Happy Marriage. Miyo is meek at first because she's freshly out of an abusive household, and Kudo is the protective, kind force that she needs. Kudo has incredible powers and eventually Miyo unlocks her own brand of abilities.
Kudo isn't just the strong one and Miyo the weak one, though. Miyo's strength builds, and she eventually saves Kudo when he needs saving. They have a wonderful full-circle moment by the end of the first season. Their Happily Ever After is more of a Happy for Now because though they've had plenty of character development and affirm their feelings for each other, fans can look forward to a greenlit second season.
1
Neo-Queen Serenity & Prince Endymion (Sailor Moon)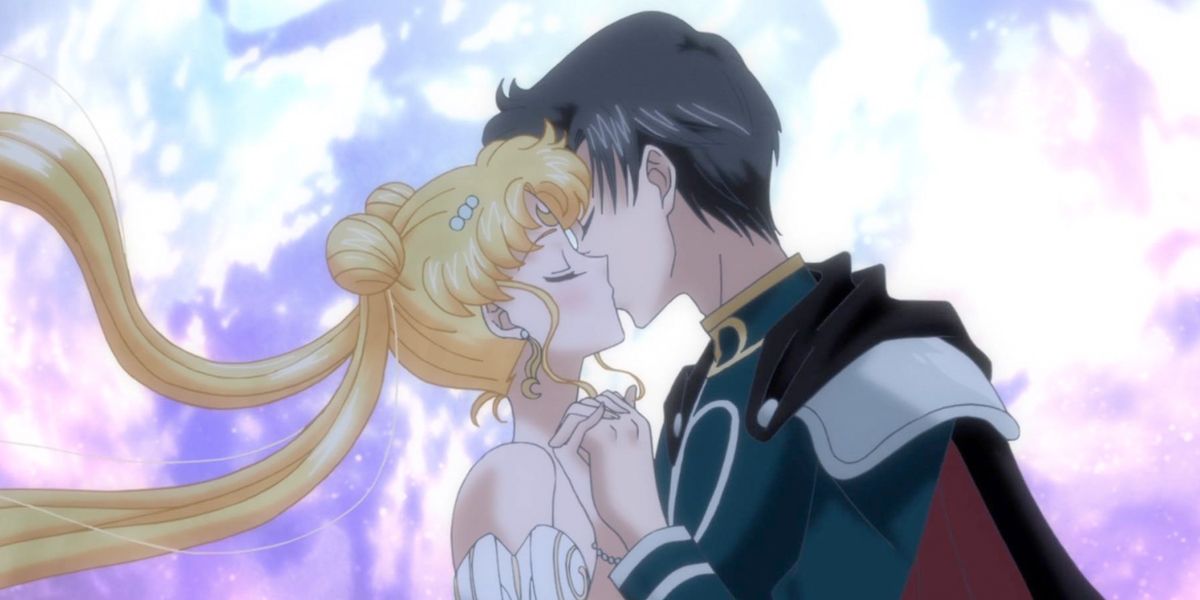 Sailor Moon's final Happily Ever After is lifetimes in the making. Princess Serenity and Prince Endymion fell in love in the Moon Kingdom only to have their lives and futures ripped away. They find each other again when they're reborn as human teenagers on Earth.
Even so, Serenity and Endymion (now Usagi and Mamoru) must fight to ensure the universe's safety and their future together. The first hint at their Happily Ever After comes when they meet their daughter from the future, Chibi Usa. It's a wonderful, if strange, reassurance after so much strife for the young couple. Eventually they do marry, have two daughters, and usher in a new era of peace and happiness.
on bbc news
on hindi news
on the news today
on channel 7 news
ôrf news
campo grande news ônibus
ôpera news
campo grande news greve de ônibus
l1 news horário dos ônibus
l1 news ônibus
lago azul news ônibus
news österreich
news österreich heute
news österreich aktuell
news öffentlicher dienst
news österreich corona
news öl
news österreich orf
news ö3
news österreich heute aktuell
news österreich sport
ö24 news
ölpreis news
öbb news
ösv news
österreich news krone
övp news
özil news
öffentlicher dienst news 2023
österreich promi news