Picking the most powerful weapon for Cyberpunk 2077's Phantom Liberty expansion is exciting and gives you an edge over foes during your playthrough. These new weapons introduced are helpful with the story and great for collecting for future use. Whether they can be bought through special vendors or trekked with a heavy task to achieve them, they are worth the player's time and usage within the game. Consider finding these new weapons to increase your progress within the game leisurely.
Many weapons in Phantom Liberty to choose from come with unique abilities that have either been seen before or are brand new. For example, one might want headshot damage to the most powerful enemies, but why not combine that with a burning effect that increases agility and critical hit rate at the same time. The types of weapons also factor into what play styles the player is more comfortable with, so take the time to explore what works best for you. Some weapons are more easily missed but can be obtainable over time from Black Market Vendors and the like.
Related: What Each Phantom Liberty DLC Ending Changes In Cyberpunk 2077
10
Sparky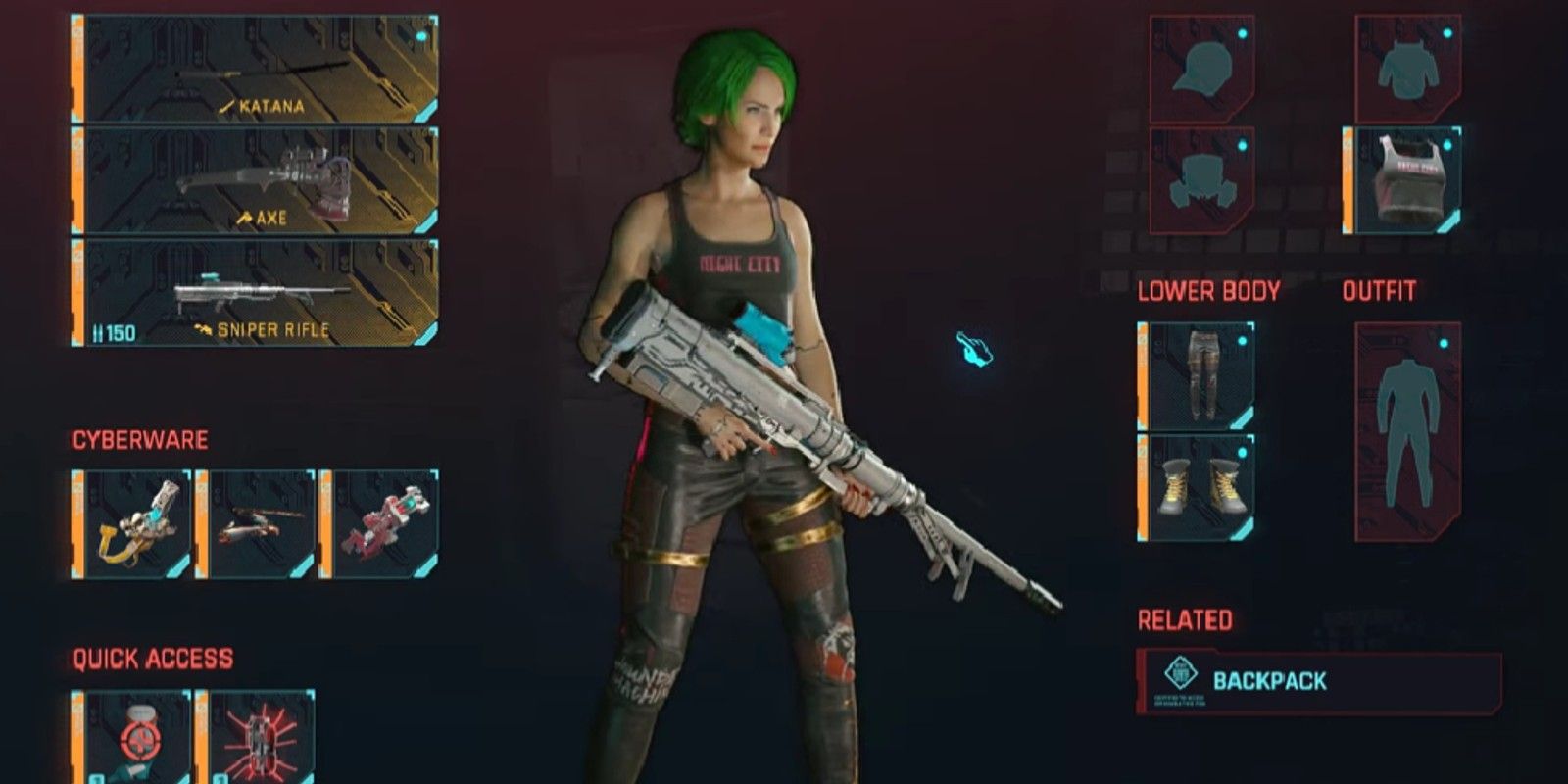 This exclusive new weapon in Cyberpunk 2077 is classified as a Power Sniper Rifle that does exactly what you think its name does. It electrocutes people from headshots stealthily and quickly dealing lethal headshots. It can be found in the Increased Criminal Activity Zone in Terra Cognita and will require you to clear an area as well as avoid or finish off an Arasaka Drone boss.
9
Nehan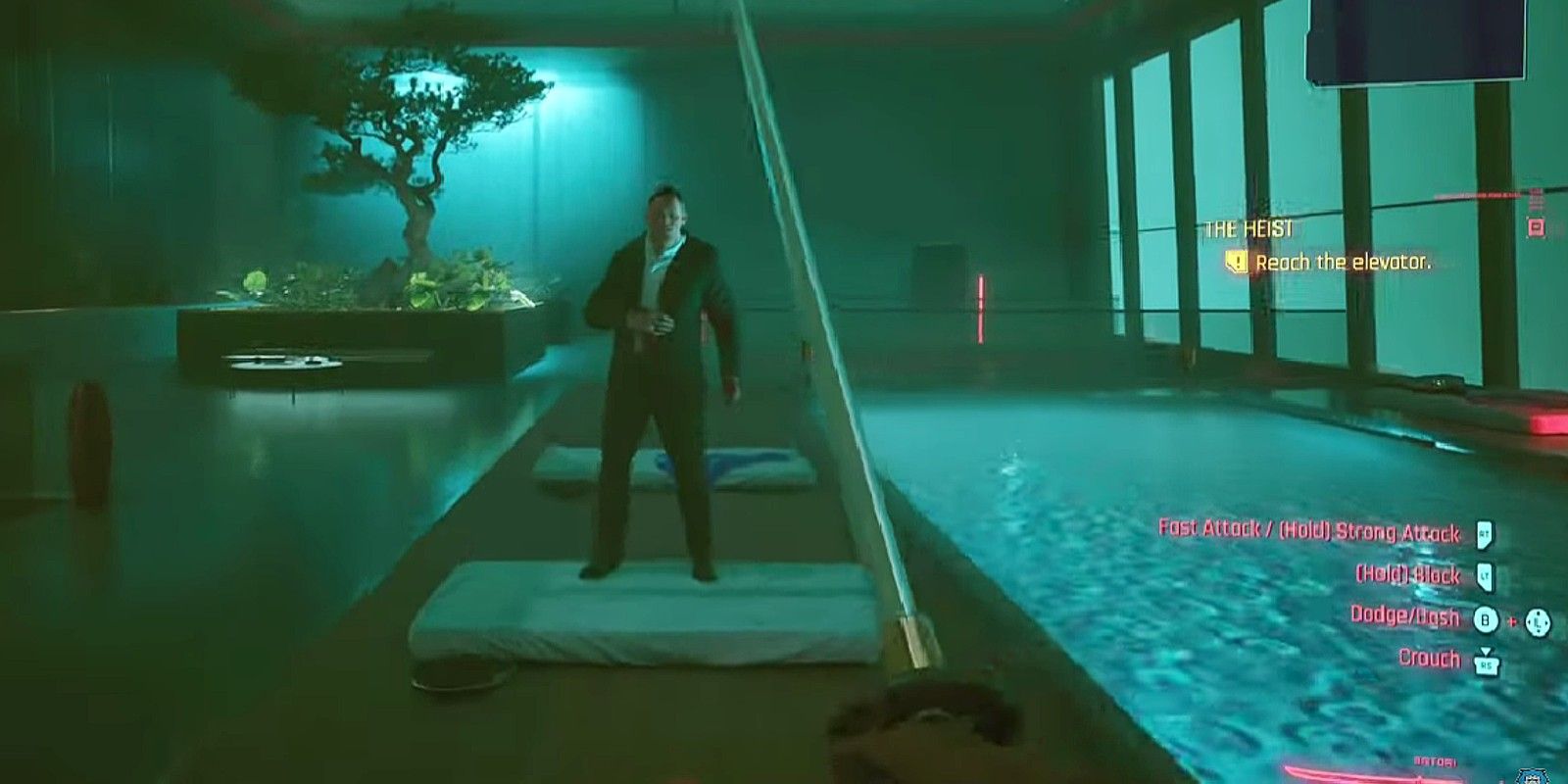 The Nehan knife in Cyberpunk 2077 can be found while completing the Heist mission for the Arasaka Tower. Its attributes are mostly attributed to its bleeding chance of +30%, which helps with its special ability. Hemorrhaging with the Nehan knife will certainly kill a host very quickly, slowing them down so you can deal more damage. Furthermore, while the damage is being dealt, your health will regenerate.
8
Hercules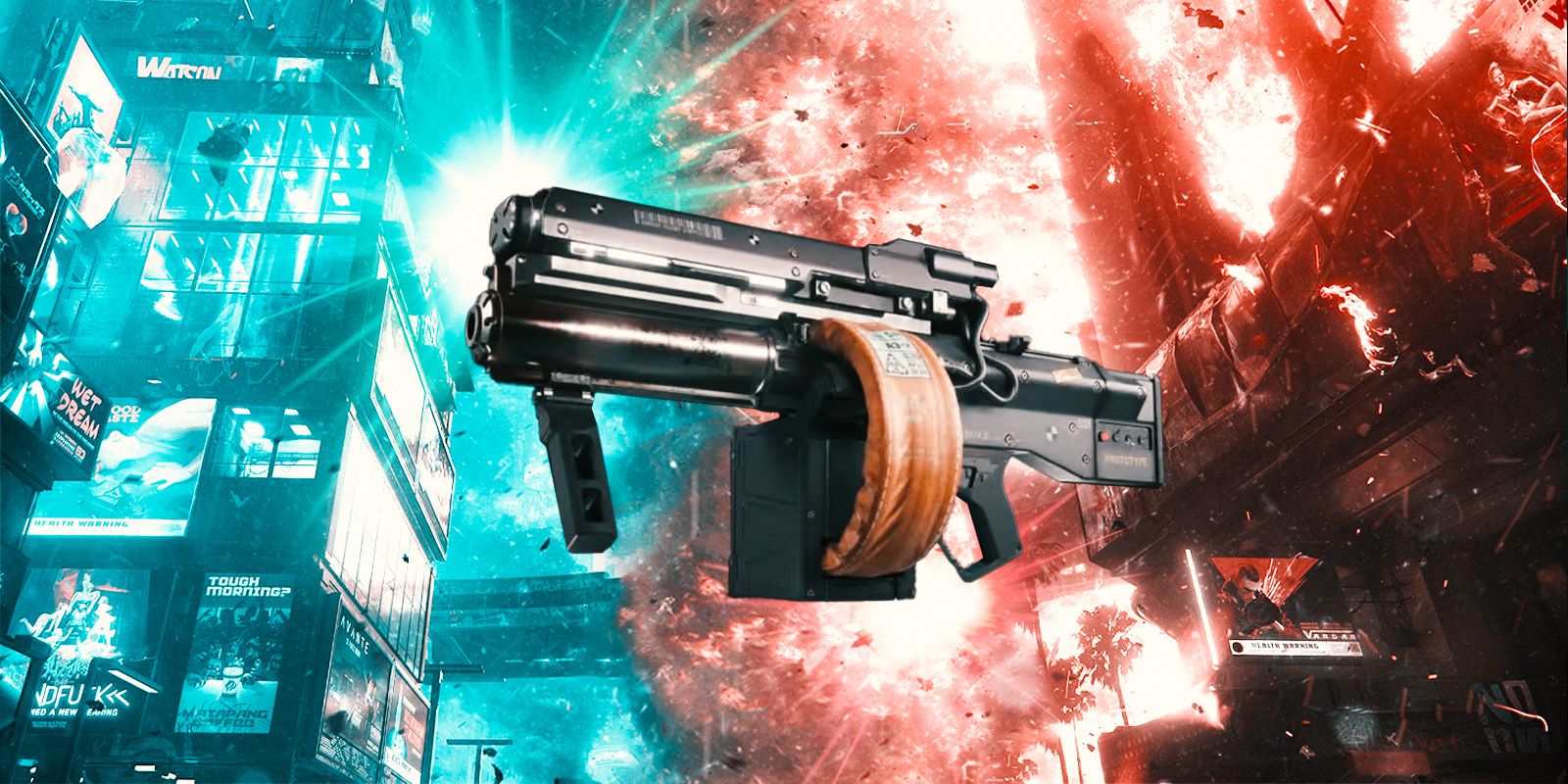 The Hercules 3AX weapon in Cyberpunk 2077 is unique due to its toxic damage. Found during the Roads to Redemption mission, the Hercules is a Smart Assault Rifle with headshot damage, armor penetration, 1-second lock-on time, and a chance of poisoning the enemy. After damaging an enemy with this weapon, the chance of poison can explode into a pool of acid, leaving further traps for other enemies. It will also increase critical hit damage, making it an excellent choice for bosses and higher-level enemies.
7
Carmen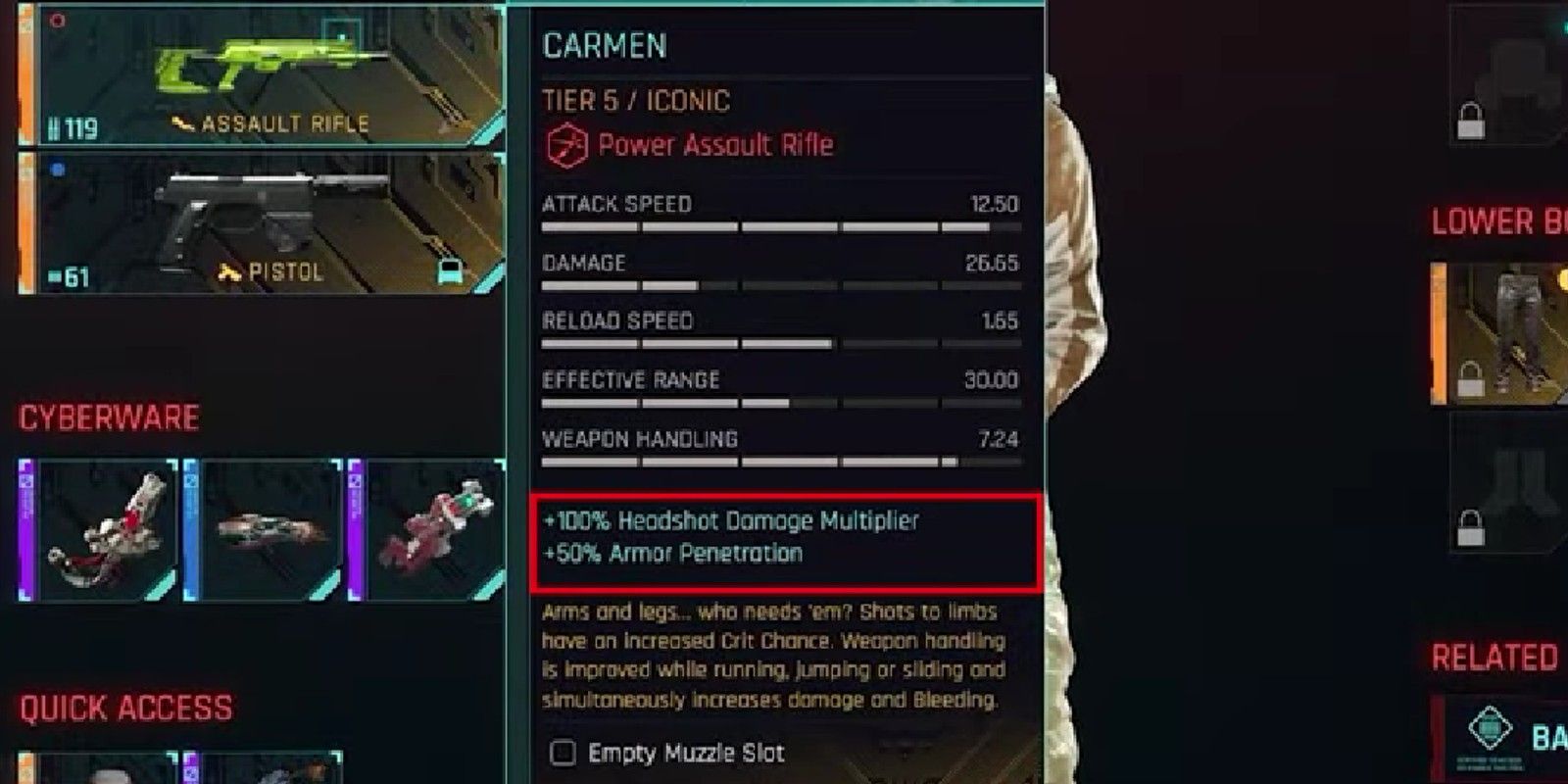 The ability to electrocute enemies with an Assault Rifle type of weapon in Cyberpunk 2077 is extremely helpful to the player. The Carmen Assault Rifle can shoot an enemy's limbs, increasing your own critical hit chance. The same process of inflicting this damage with excellent coordination and aim will apply many afflictions, such as bleeding, and slowing them down.
6
Order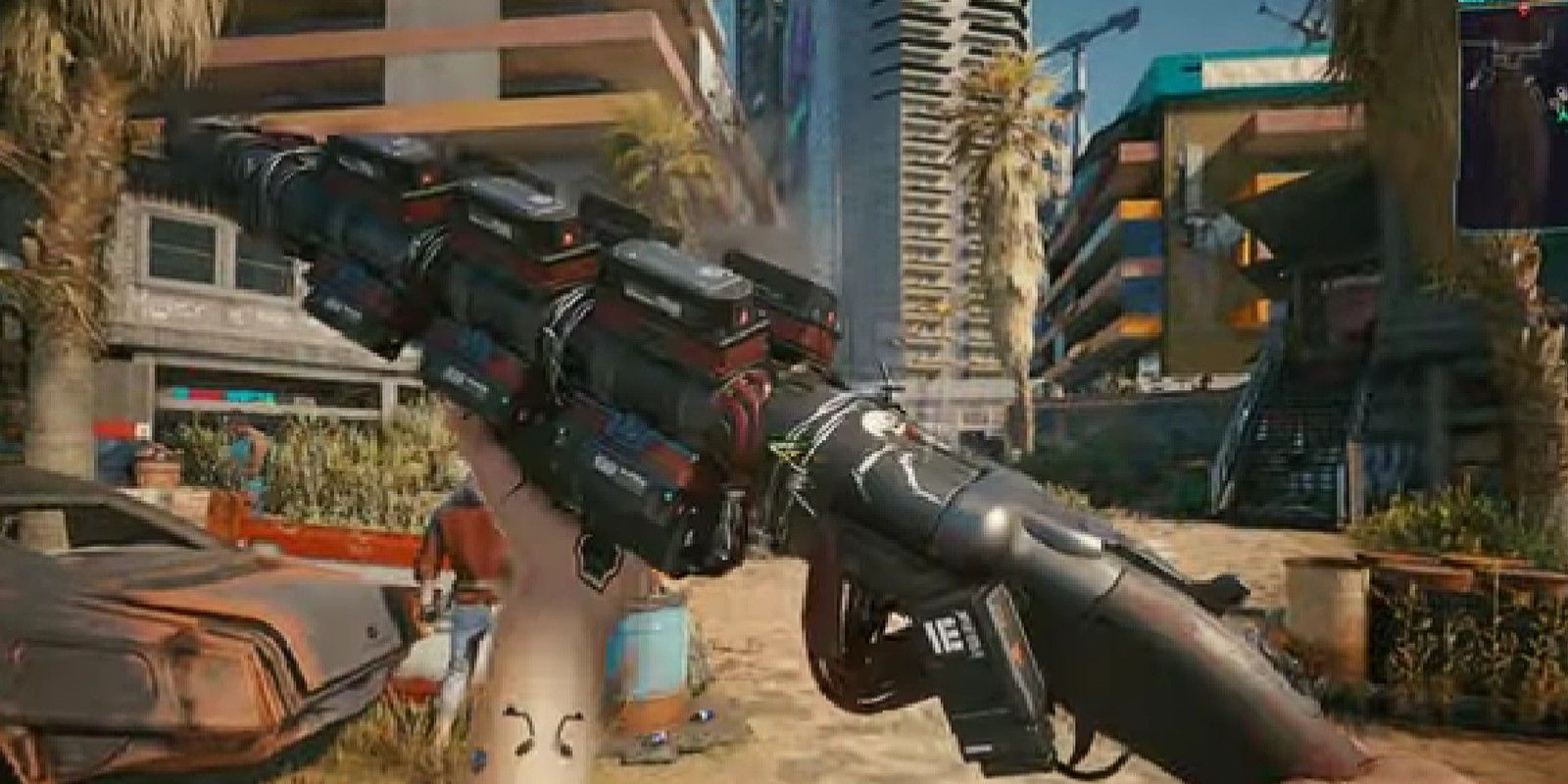 While starting Cyberpunk 2077's Phantom Liberty DLC, you will have easy access to a familiar-shaped weapon called Order. It is an easily obtainable Tech-Double Barrel Shotgun with +50% headshot damage and +100% armor penetration. It can also vaporize any enemies in your path with a short charge. Additionally, consider charging it at hip-fire, making it useful against many enemies in one battle. It is marked as an illegal weapon, so buying it must be done at a Black Market seller.
5
Skippy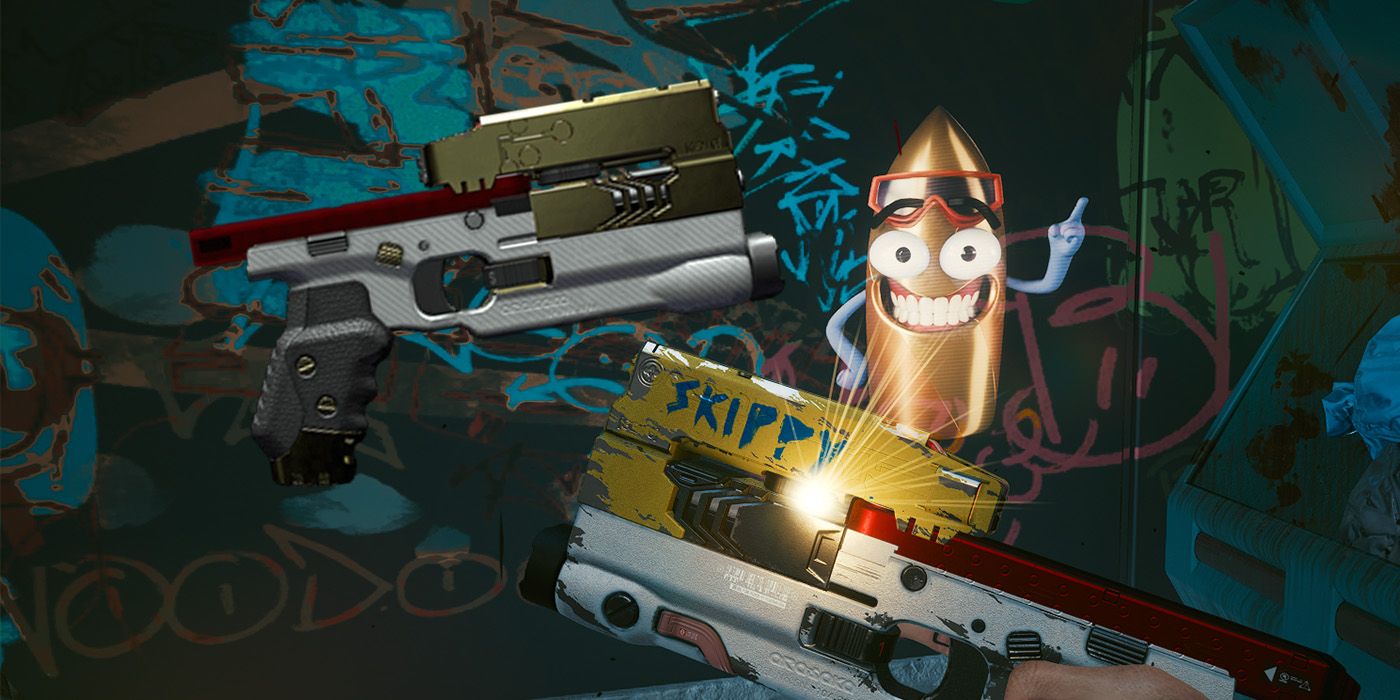 The iconic Skippy in Cyberpunk 2077 is either one heck of a Technological Shotgun with AI or an annoying monster of a weapon with specific dialogue features. It is a humorous early-game weapon that can result in a headshot feature or knee-decimating dehabilitator, depending on what you say to him. When talking to Skippy, you can choose the following:
Choose the line
Stone-Cold Killer
to obtain the aim-assist headshot mode.
Choose the line
Puppy-loving Pacifist
to obtain the crippling non-lethal version.
After 50 straight kills, Skippy will permanently switch to the other mode.
4
Gris-Gris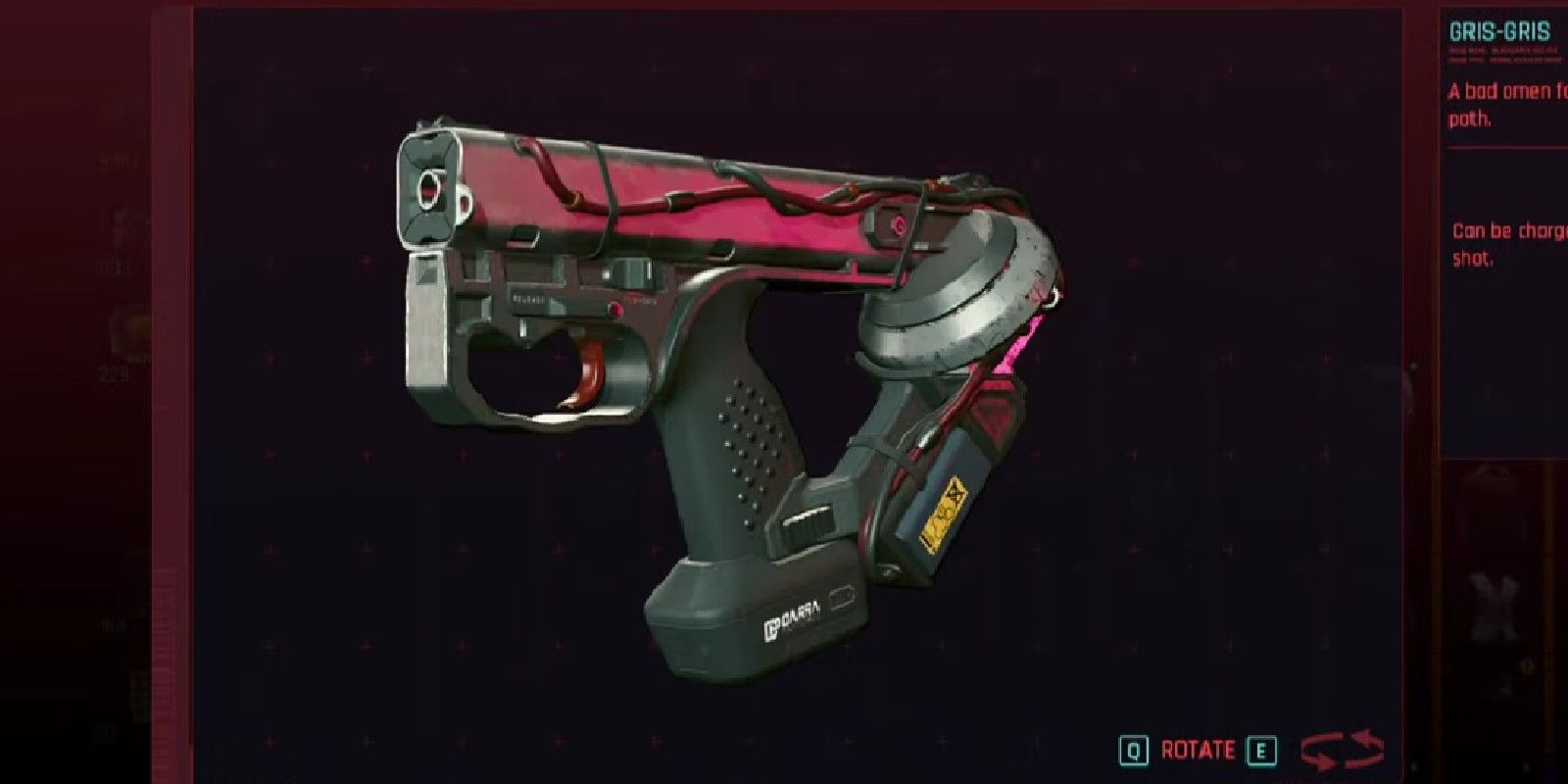 The Gris-Gris comes in a special briefcase after completing The Damned in Slider's Hideout mission. It is classified as a Tech Revolver and boasts +150% headshot damage with an addition of +50% armor penetration and a quick 75-second charge time. Every time it hits an enemy, it will upload a random Quickhack, lowering their upload chance. This means you can turn enemies entirely off, set them on fire, or seek them much easier, typically right through walls, making them an easy target. By picking some of the best new cyberwares in Cyberpunk 2077, players can make the Gris-Gris even more powerful and easy to use.
3
Rasetsu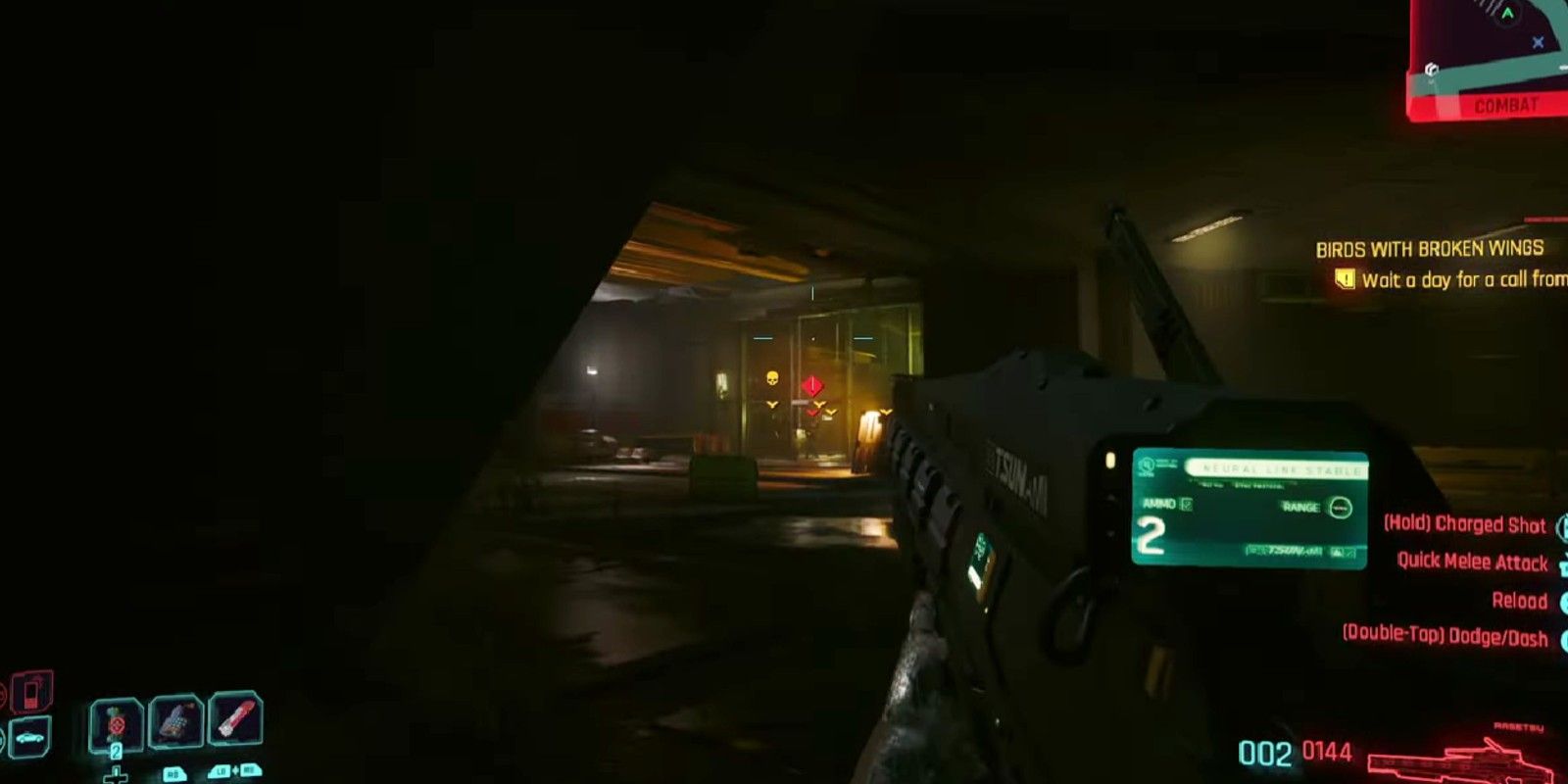 This incredibly hard-hitting Tech Sniper Rifle is not to be messed with in Cyberpunk 2077. However, getting it proves to be a challenge since you cannot buy it in stores or on the Black Market. By completing the mission You Know My Name, you can unlock the Rasetsu after protecting Reed. Just make sure to take it with you after completion. It is perfect for players wanting to engage more and well in long-range combat and can deal a whopping +300% headshot damage in a 1.5-second charging time.
2
Thermal Katana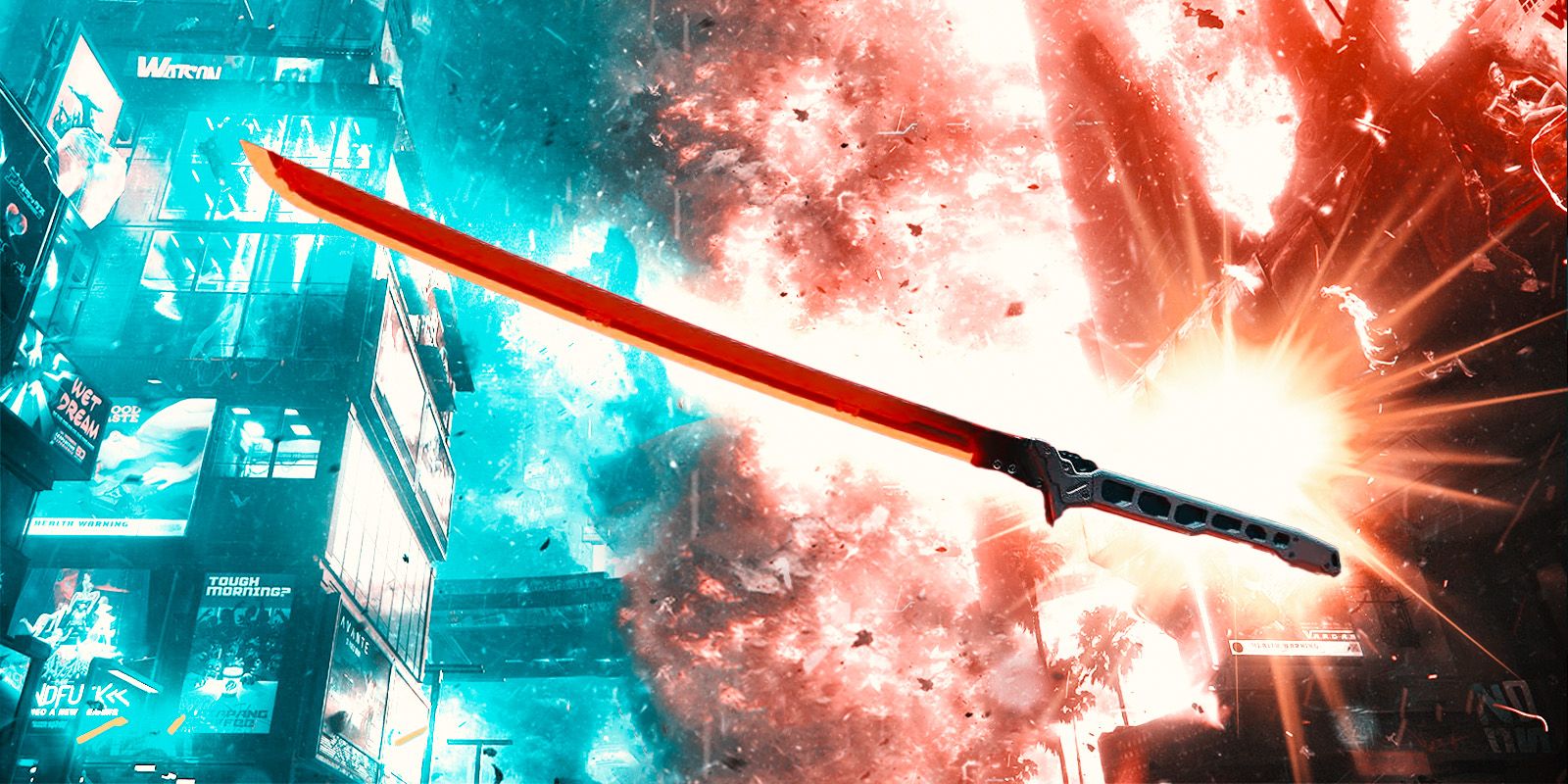 Purchasable from the Black Market vendor, Cyberpunk 2077's Errata Thermal Katana is the best melee weapon for players who prefer close-combat play styles. It can also be obtained for free by completing the Disasterpiece mission. It inflicts a burning status effect, all while giving you a free and higher critical hit rate in the process. It increases agility while burning your enemies and is similar to the previous heat-seeking weapon, Thermal Mantis Claws. It has fairly simple mechanics and is a perfect choice once you run out of ammo.
1
Bald Eagle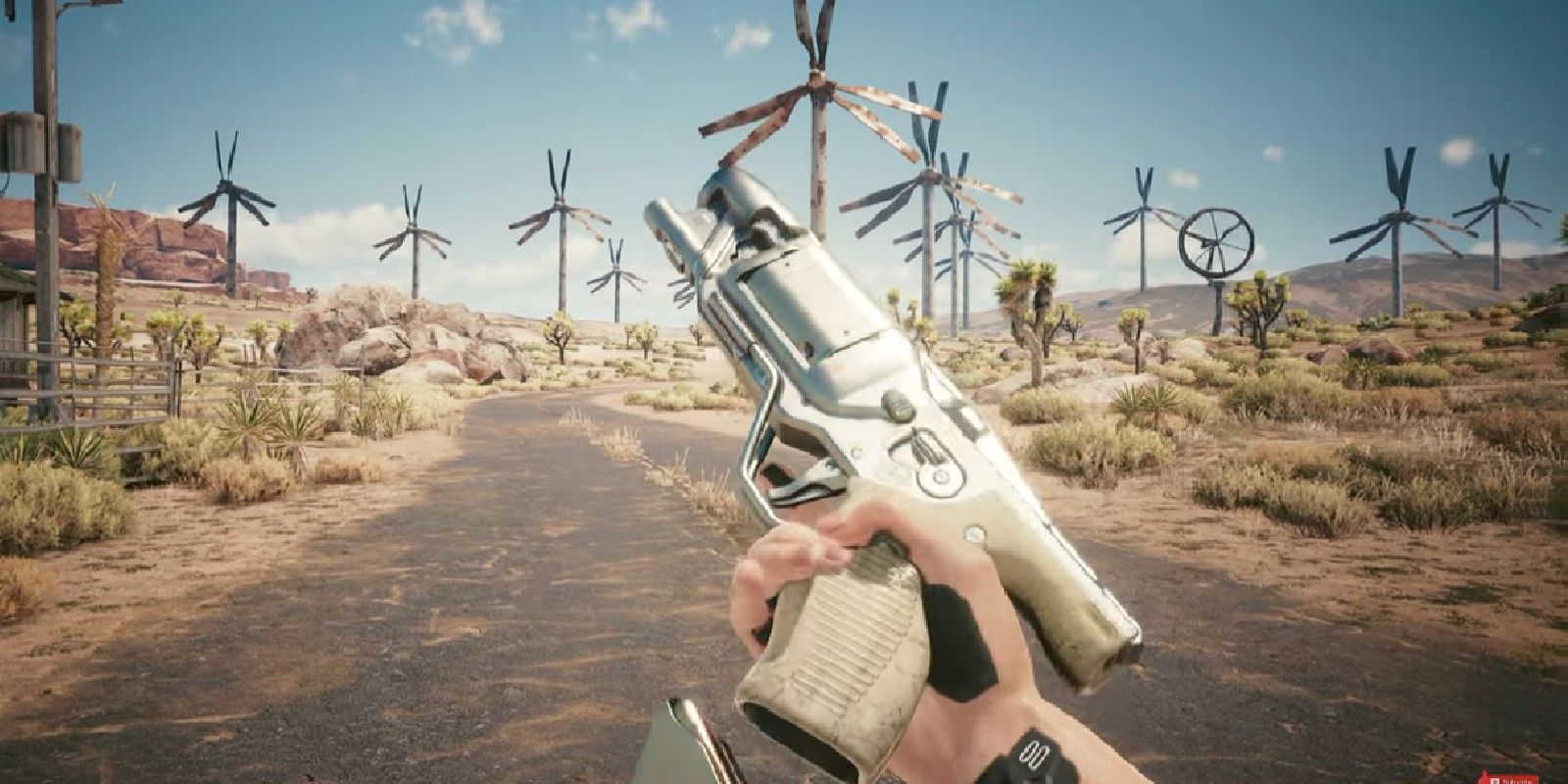 Most effective against moving targets, Cyberpunk 2077 introduces a new Power Revolver called the Bald Eagle. With a whopping 250% headshot damage and 75% armor penetration, this weapon should never be missed. Utilizing the iconic Fang Knife and Projectiles, players can shred their enemy's limbs down to nothing, making them easier. The mission required for it is called "Firestarter," and choosing to help Reed escape will reward the player with the weapon.
Franchise:

Cyberpunk

Platform(s):

PlayStation 4, Xbox One, PlayStation 5, Xbox Series X/S, Microsoft Windows

Released:

2020-12-10

Developer(s):

CD Projekt Red

Publisher(s):

CD Projekt

Genre(s):

Action RPG, First-Person Shooter

Engine:

REDengine 4

ESRB:

M

Summary:

Cyberpunk 2077 is an action RPG/FPS game set in the universe created by Mike Pondsmith in 1988. Players play as V, a customizable main character who is given an augment that slowly attempts to re-write his memories with those of a dead celebrity played by Keanu Reeves. The two need to work together to keep the protagonist alive. Players will immerse themselves into the neon-lit, crime-ridden environment of Night City as they complete tasks, augment themselves for improved mobility, and customize their weapons to face the foes that inhabit the open city. An expansion pack for the base game, Phantom Liberty, will be released sometime in 2023.

Platforms:

PlayStation 5, PlayStation 4, Xbox One, Xbox Series X and Series S, Microsoft Windows, Google Stadia

Publishers:

CD Projekt RED, CD Projekt

Expansion Packs :

Phantom Liberty

Release Date :

10 December 2020

Mode:

Single-player

Rating:

7/10 Steam; 9/10 IGN
on bbc news
on hindi news
on the news today
on channel 7 news
ôrf news
campo grande news ônibus
ôpera news
campo grande news greve de ônibus
l1 news horário dos ônibus
l1 news ônibus
lago azul news ônibus
news österreich
news österreich heute
news österreich aktuell
news öffentlicher dienst
news österreich corona
news öl
news österreich orf
news ö3
news österreich heute aktuell
news österreich sport
ö24 news
ölpreis news
öbb news
ösv news
österreich news krone
övp news
özil news
öffentlicher dienst news 2023
österreich promi news