Image Comics is a publisher with a very wide range of titles to offer comic book readers. One of the great things about indie comics is the freedom they allow creators to explore different ideas and genres. Some of Image's best offerings come from the crime fiction genre. The publisher has a very wide selection of crime-related titles to choose from, ranging from lighthearted, surreal comedies to gritty, thoughtful noir mysteries.
Movies inspired by comic books are more popular than ever, and movies centered on criminals and the people who pursue them have always been attractive to audiences. Crime movies allow people to experience the highs and lows of the criminal world without the obvious risks or moral dilemmas inherent in actual criminal activities. Image has plenty of crime comic titles that are perfect for a successful film adaptation.
This article discusses sensitive topics, including sex, drugs, and violence.
RELATED: Best Indie Comics Coming Out In September 2023
11
Chew #1-20
By John Layman & Rob Guillory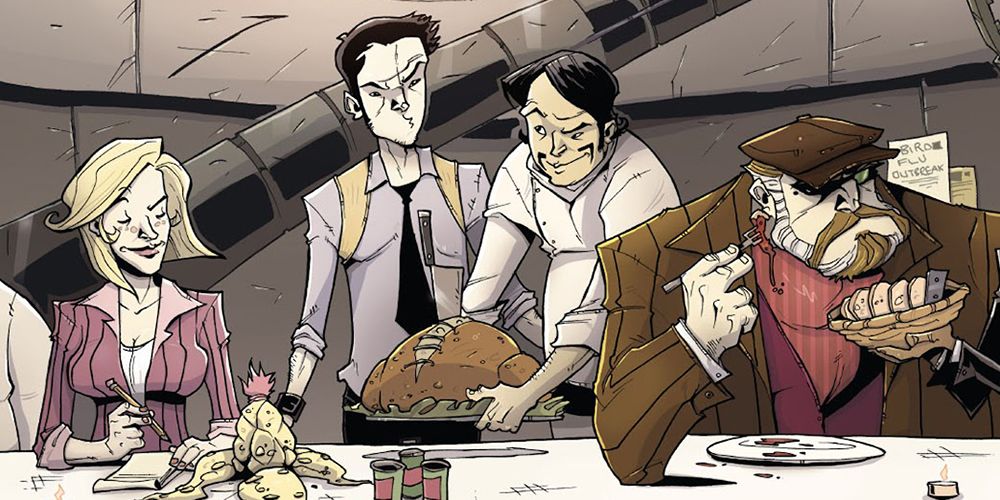 The world that John Layman and Rob Guillory created in their masterpiece Chew is incredibly intriguing and vibrant. In Chew, a deadly poultry virus has led to chicken being outlawed, and the FDA becoming the most powerful government agency as it tracks down illegal chicken speakeasies. The comic is full of people, both good and bad, who have food-related supernatural abilities.
Chew's main protagonist is FDA agent Tony Chu, who can see the history of nearly anything he eats. Unfortunately for Tony, this isn't always a blessing. The comic almost became a TV show a few years back. Chew would make an amazing series of movies as the agents follow a trail of leads that hint there may be an even bigger conspiracy at play behind the deadly chicken virus.
10
Sex Criminals Vols. 1-3
By Matt Fraction & Chip Zdarsky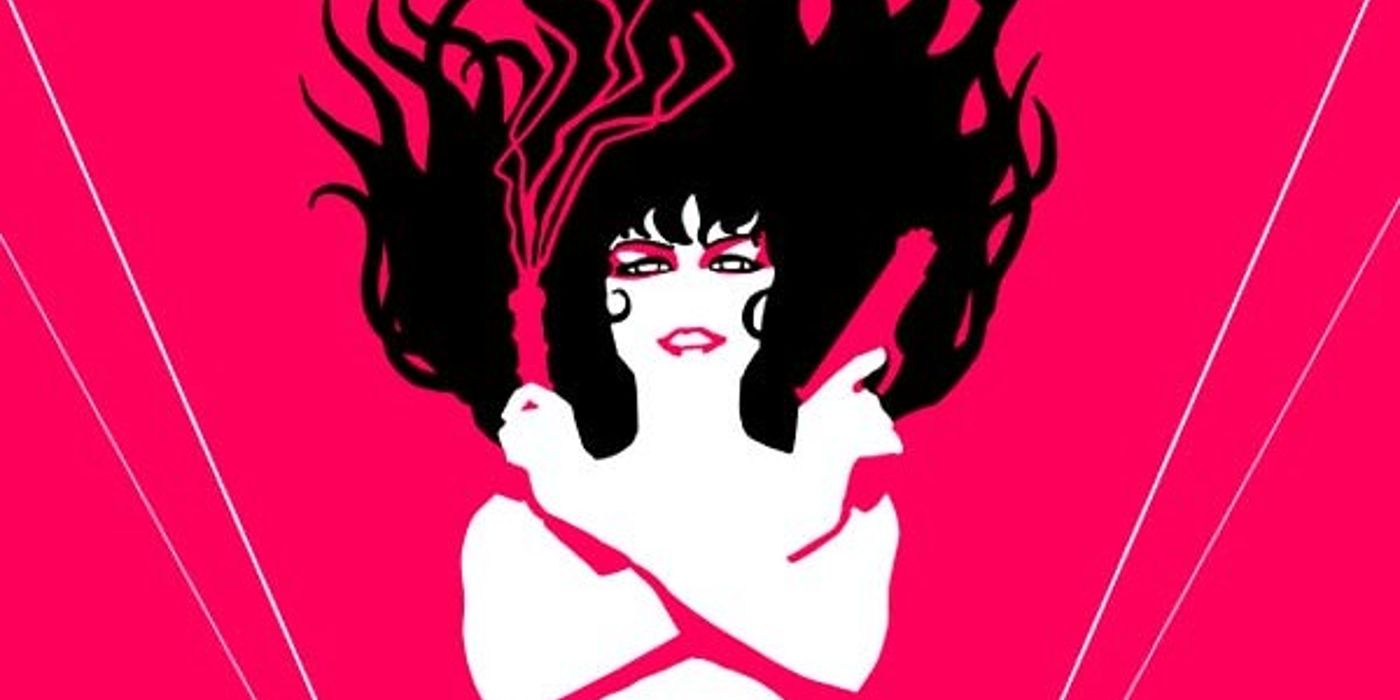 Sex Criminals is technically a crime book, as the title implies, but this innovative story is so much more, with elements of science fiction and romance infusing its erotic plot. As the title implies, sex is at the center of this comic, which follows two lovers who discover they share the unusual ability to stop time when they orgasm. The pair decide to rob a bank using their power, but their adventure only starts there.
When this comic series was announced, tonal comparisons were made to movies like The 40 Year Old Virgin or Bridesmaids, so a movie adaptation is a natural fit. Adult audiences tend to love a movie that features sex as a plot element, and the unique story and engaging characters would be perfect for a humorous and compelling cinematic adaptation.
RELATED: 10 Image Comics That Would Make Great Fantasy Movies
9
Immortal Sergeant #1-9
By Joe Kelly & Ken Niimura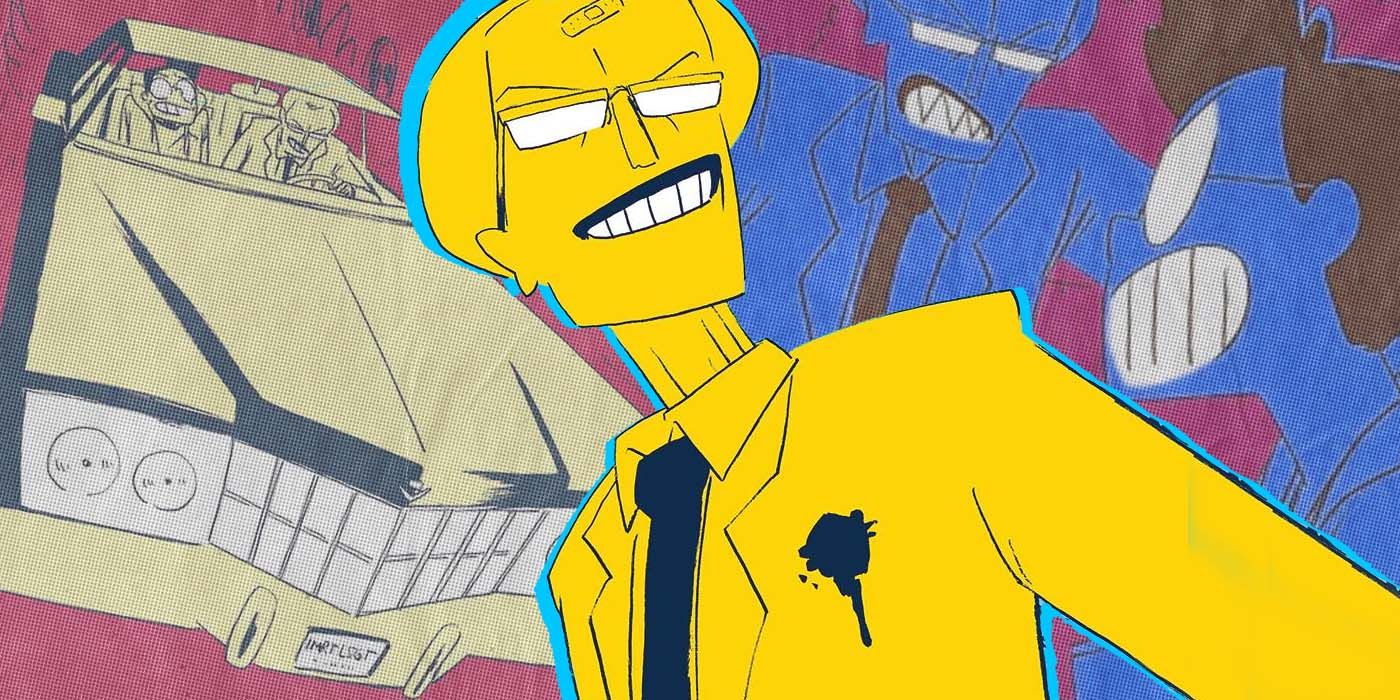 At first glance, Immortal Sergeant appears to be a simple story about a grizzled, retiring police sergeant who can't let go of the job. After a few issues, however, it becomes clear the story is far deeper. It delves into the broken relationship between Detective Sergeant Sargent and his estranged son, and a crime that has haunted the old police officer for over 30 years.
Joe Kelly and Ken Niimura's previous breakout hit, I Kill Giants, became a movie, and Immortal Sergeant seems poised to do the same. The sketchy, dynamic art style almost looks like movie storyboards already. The most compelling aspect of the story, however, is the emotional dynamic Immortal Sergeant explores between parent and child, which will take audiences on an unexpectedly deep emotional journey.
8
Criminal Vol. 6: The Last of the Innocent
By Ed Brubaker & Sean Phillips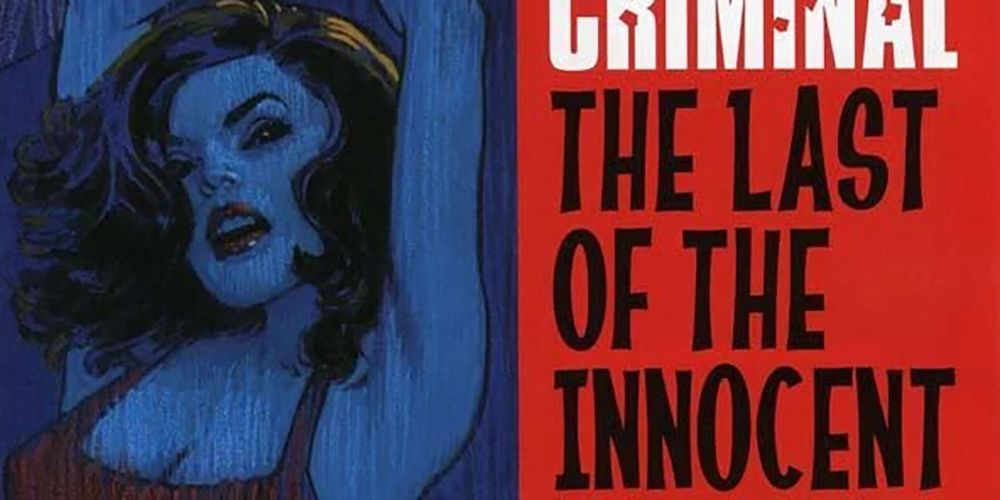 Criminal is widely considered one of the best crime comics ever published. The series is an anthology and tells different story arcs following different criminals. The Last of the Innocent is a dark story with obvious parallels to Archie comics, but with a sinister twist. The comic switches between present day and the high school years of the book's cast to tell a story that is complex and emotionally haunting.
The familiar tropes that form the basis of The Last of the Innocent make it a great choice for a film adaptation, as audiences will feel drawn to the recognizable elements of the story. The comic's themes of regret, nostalgia, and consequences also have universal appeal. Meanwhile, the psychological aspects of the story will leave viewers thinking about what they've seen long after the film ends.
RELATED: 10 Best Crime Thriller Comics
7
That Texas Blood #1-20
By Chris Condon & Jacon Phillips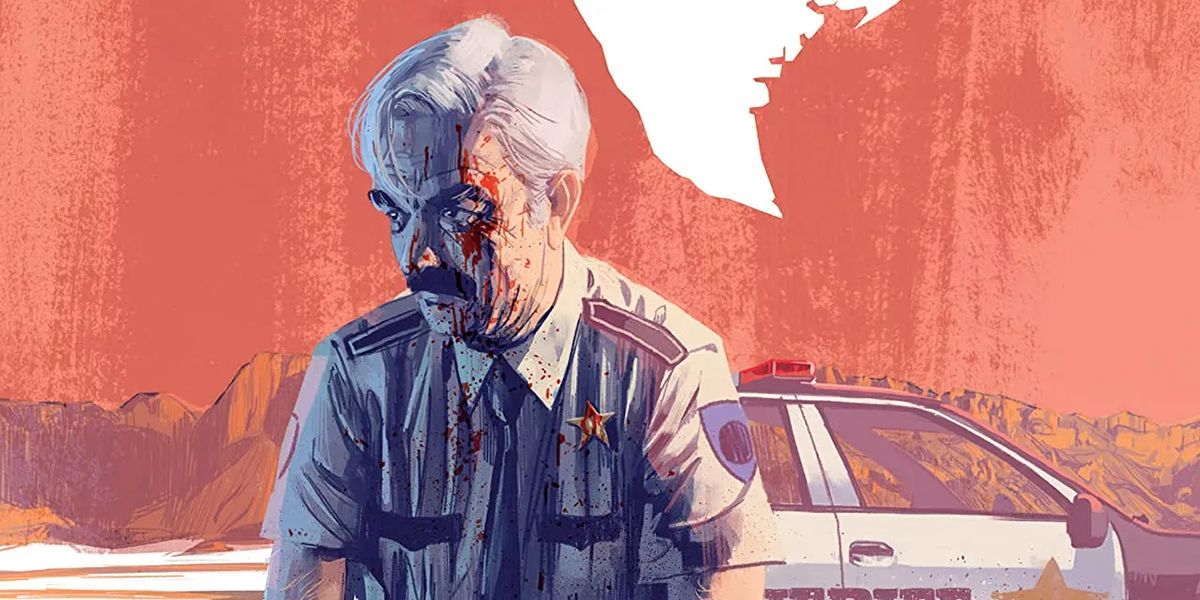 Set in a small Texas town, this gripping comic series revolves around Sheriff Joe Bob Coates, who is beginning to doubt his effectiveness as a lawman. A brutal murder draws the sheriff deep into a world of crime and violence, as buried secrets, old grudges, and a tangled web of lies threaten both the sheriff and his town.
The dusty Texas setting of this comic would make a visually interesting backdrop for a film adaptation. The characters and the location are both richly developed, and the plot is layered and suspenseful. As a movie, That Texas Blood would leave audiences confronting issues of moral complexity and consequences, all wrapped in a veneer or horror that should be popular with fans of both horror and western settings.
6
Newburn #1-12
5
By Chip Zdarsky & Jacob Phillips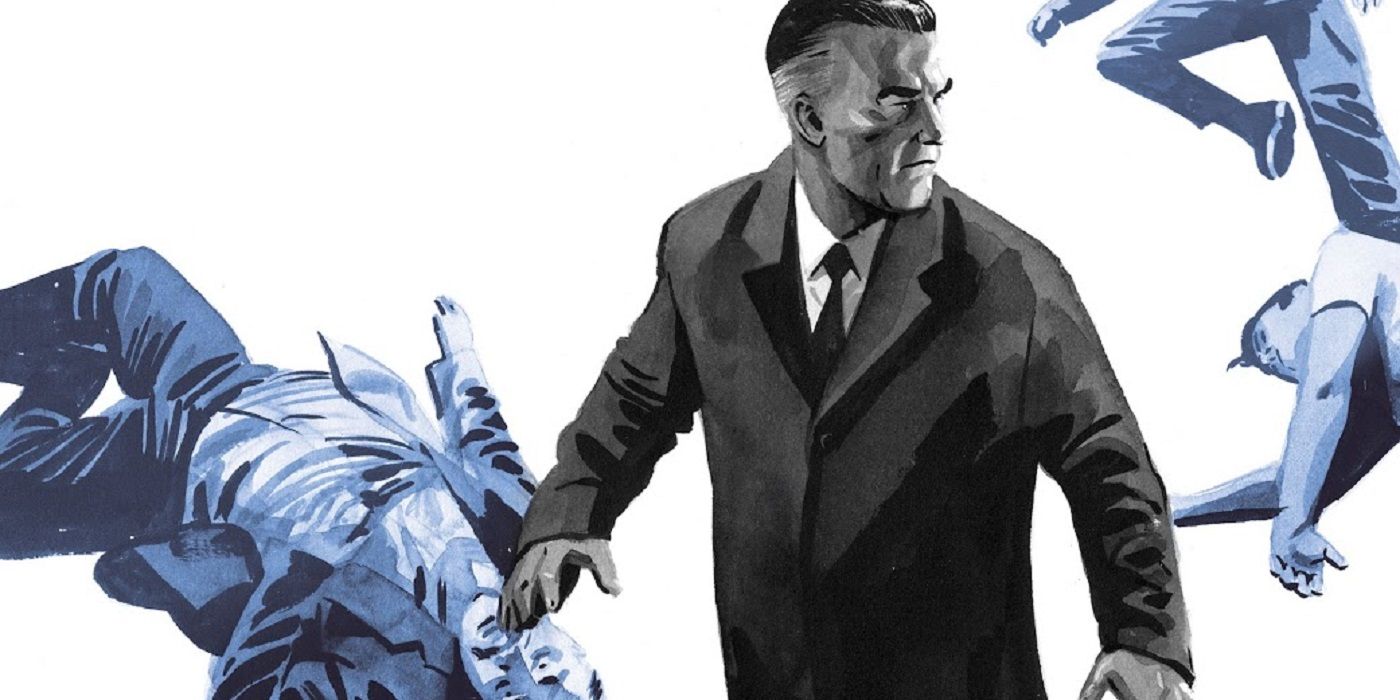 Easton Newburn is a morally ambiguous former police officer and private detective who works for all the major crime syndicates, solving crimes without the burden of following the law. Newburn is generally considered untouchable, thanks to his connections to all the major criminals in the city. However, he is also playing his own game, and may not be as safe as he thinks.
Audiences love both mob movies and detective movies, and Newburn combines the two in an engaging way. The lead character's charm and complex nature would make an enticing role for a great actor. The criminal underbelly of New York is a familiar and intriguing world for viewers to experience, while the compelling plot and moral questions raised by the characters will keep the audience on the edge of their seats.
RELATED: Going Beyond Batman – Noir Detective Comic Books Are In A Great Place
4
Stray Bullets
By David Lapham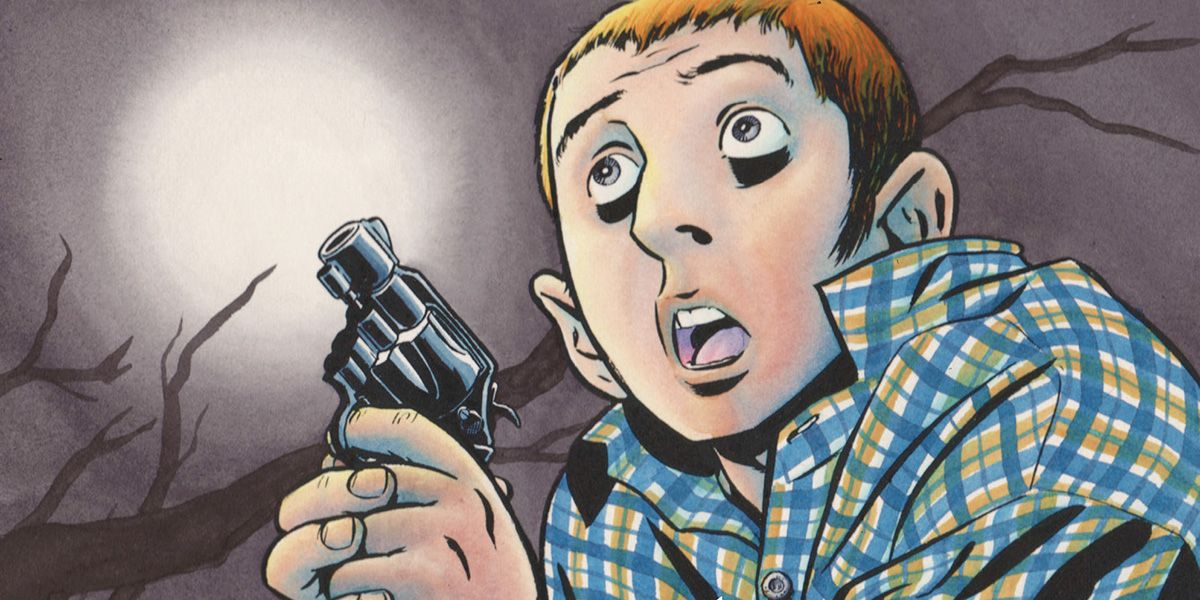 As a series, Stray Bullets spans decades, following a diverse array of criminals in a wide variety of situations. The thread that ties the various narratives together is the common theme of the rippling effects of violence and the unexpected harm it can cause to others. Stray Bullets is widely considered one of the best noir stories ever told in comic form.
Because of the large scope of this series, a movie adaptation would need to choose between following one thread all the way from start to finish, or perhaps create a series of movies that tell a collection of stories side by side. Either way, the dramatic black and white visuals from the comic would translate beautifully into film, and the philosophical issues raised by the comics would be a great source of cinematic drama.
3
The Good Asian Vols. 1-2
By Pornsak Pichetshote, Alexandre Tefenkgi, Lee Loughridge & Jeff Powell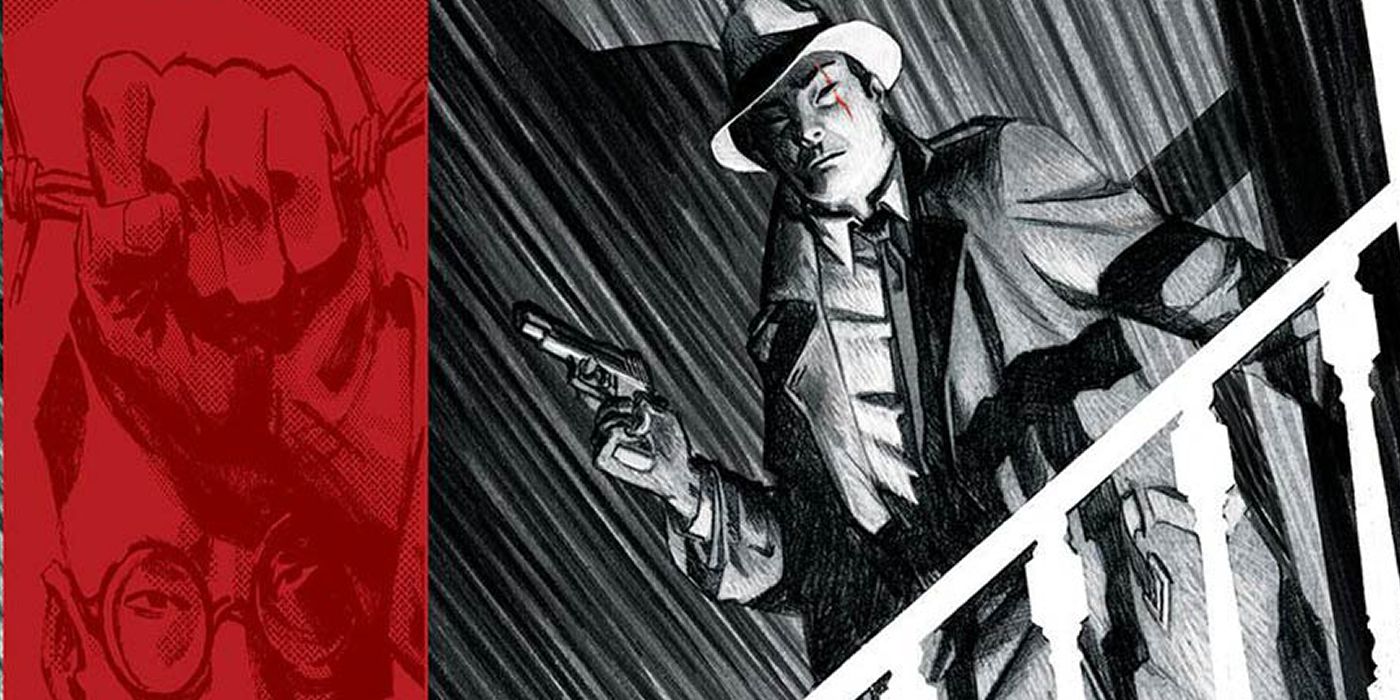 Set in 1930's Chinatown, The Good Asian follows Chinese American detective Edison Hark as he returns to San Francisco at the request of a friend in order to help find a missing person. This noir story focuses on racism and tensions surrounding the Asian American population in the early 20th century, while telling a compelling mystery story.
Movies that focus on Asian American casts and experiences are enjoying tremendous success right now, demonstrated by the popularity of movies like Shang-Chi and Everything, Everywhere, All at Once. The Good Asian would be an excellent vessel for exploring the challenges faced by Asian Americans during a time that was particularly violent and challenging.
RELATED: 10 Best Comics By Asian American Writers
2
Sins of the Black Flamingo #1-5
By Travis Moore & Andrew Wheeler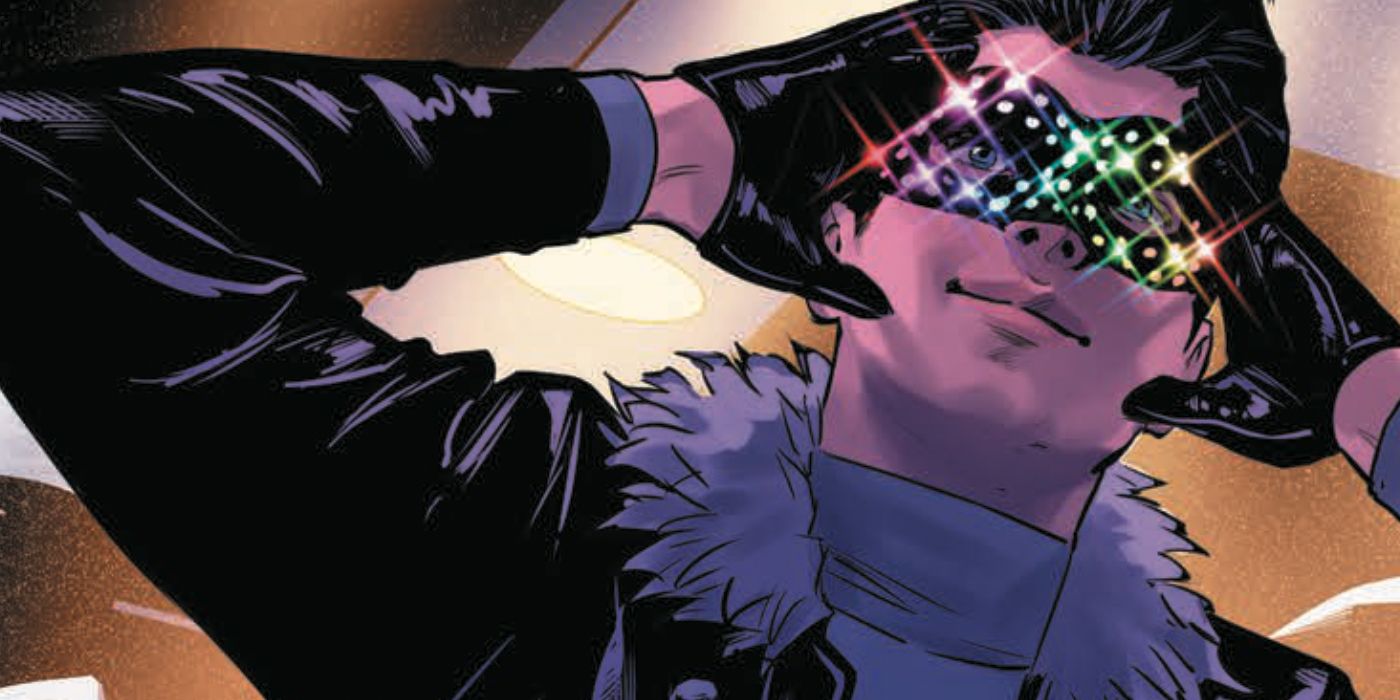 Many crime stories are dark, for obvious reasons. One genre that tends to be a bit more lighthearted, however, is the heist genre, which is where Sins of the Black Flamingo fits in. This comic centers on a flamboyant "gentleman thief" known as the Black Flamingo, who steals magical artifacts from Miami's elite. When he encounters a captive angel, however, his life takes an unexpected turn.
Sins of the Black Flamingo is a fun ride, and would make a fabulously entertaining movie. It also provides some much needed LGBTQI+ representation in its genre. Audiences love a good heist movie, and with a charismatic lead and unexpected supernatural twists, this comic would keep audiences engaged as they experience everything from supernatural thefts and gay romance to brawls with white supremacists.
1
The Fix #1-12
By Steve Lieber, Nick Spencer, Ryan Hill & Nic J. Shaw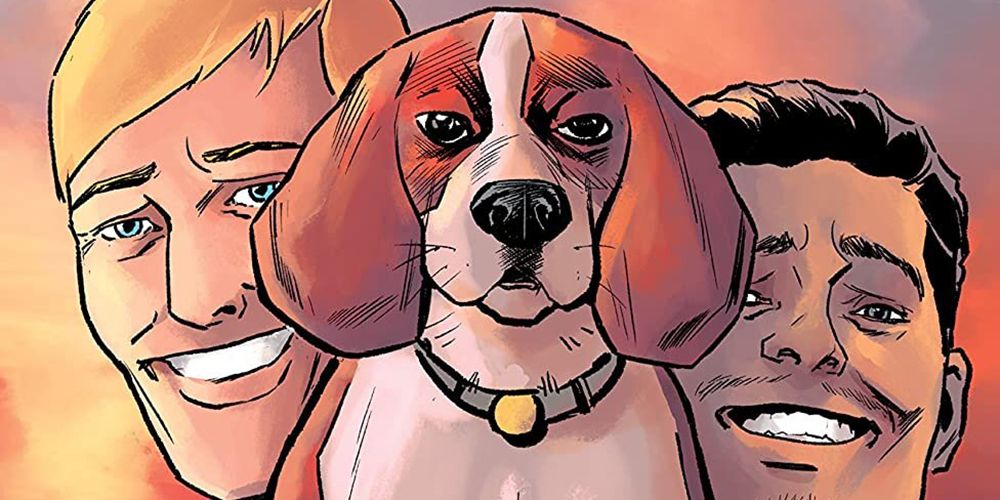 The Fix has a bit of everything that audiences could want in a crime story–crooked police, plotting crime lords, and shady politicians. As a bonus, the true hero of the story is a drug-sniffing Beagle named Pretzels. The series is full of humor and unexpected situations, and would translate beautifully into an off-beat movie that follows the morally questionable protagonists as they muddle their way through the bad situation they've found themselves in.
The main characters in The Fix are two corrupt L.A. police officers who find themselves in debt to a mob boss. The pair attempt to banter their way through both the criminal underworld and their fellow cops in order to save their own skins. The dark comedy and intricate plot of the comic would be sure to resonate with audiences, and everyone loves a movie that features a cute dog.
on bbc news
on hindi news
on the news today
on channel 7 news
ôrf news
campo grande news ônibus
ôpera news
campo grande news greve de ônibus
l1 news horário dos ônibus
l1 news ônibus
lago azul news ônibus
news österreich
news österreich heute
news österreich aktuell
news öffentlicher dienst
news österreich corona
news öl
news österreich orf
news ö3
news österreich heute aktuell
news österreich sport
ö24 news
ölpreis news
öbb news
ösv news
österreich news krone
övp news
özil news
öffentlicher dienst news 2023
österreich promi news