Since the earliest days of cinema, the horror genre has been a beloved source of entertainment, especially sub-genres like slashers. Some of the greatest horror films opt for a condensed timeline, with many taking place across a single day, some almost told in real time. This allows viewers to better identity with the characters in their tense encounters with killers and monsters, almost making it seem real.
Horror movies' use of condensed time as compared with other genres is vital in establishing the intense and urgent tone of their stories. This allows for the fear of the story to grow, and places viewers in a time frame that can feel more surreal and heighten their fear. All horror movies have strength in different pacing, but the tighter the story the scarier it can be for audiences to watch.
10
Phantoms
| | |
| --- | --- |
| Release Date | January 26, 1998 |
| Director | Joe Chappelle |
| Cast | Peter O'Toole, Rose McGowan, Joanna Going, Liev Schreiber, Ben Affleck, Nicky Katt & Clifton Powell |
Based on Dean Koontz's novel of the same name, Phantoms tells the story of two sisters, Jennifer and Lisa, who arrive at a small mountainside town to find it almost entirely empty. As they investigate the desolation, they encounter a small group of cops, and realize a primordial entity is responsible for the disappearance of hundreds.
Phantoms combines cosmic horror with isolated paranoia, as the entity known as the Ancient Enemy closes in, with the heroes trying to figure out what kills it. With the aid of a brilliant conspiracy theorist academic with expertise in the being, they have to navigate the creature's web of possessed people.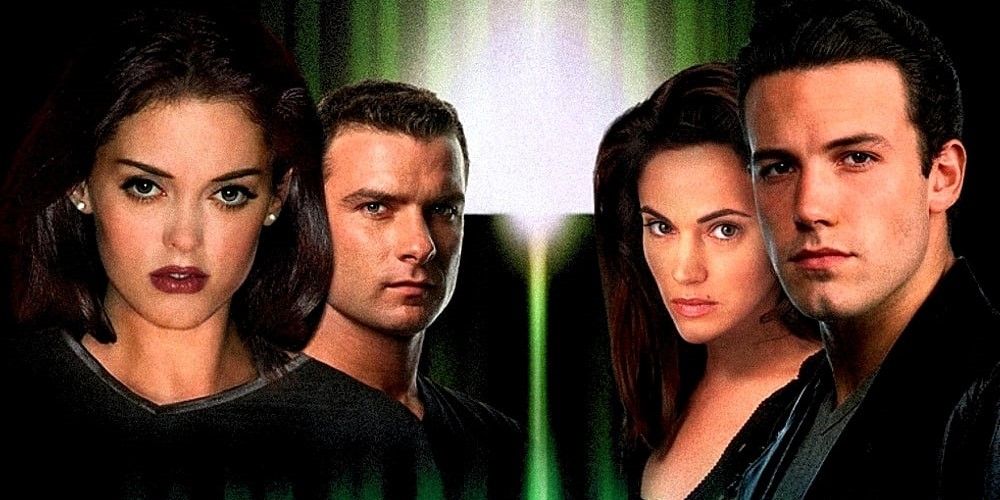 9
The Texas Chainsaw Massacre
| | |
| --- | --- |
| Release Date | October 17, 2003 |
| Director | Marcus Nispel |
| Cast | Jessica Biel, Jonathan Tucker, Erica Leerhsen, Mike Vogel & Eric Balfour |
10 Horror Movie Franchises That Desperately Need Reboots
The Texas Chainsaw Massacre franchise has many terrifying entries, but the 2003 remake stands out as the scariest. The film follows young woman Erin and her beatnik friends when a trip through Texas on their way to a Lynyrd Skynyrd concert when they pick up a traumatized hitchhiker. After the woman takes her own life, the group encounter a terrifying family of cannibals, including the horrific Leatherface.
Taking place, according to the film, on August 18, 1973, the movie follows Erin on the worst day of her life, as she fights to survive Leatherface and the Hewitts. The film has a particular strength in its final chase, with Leatherface chasing Erin into an abandoned slaughterhouse.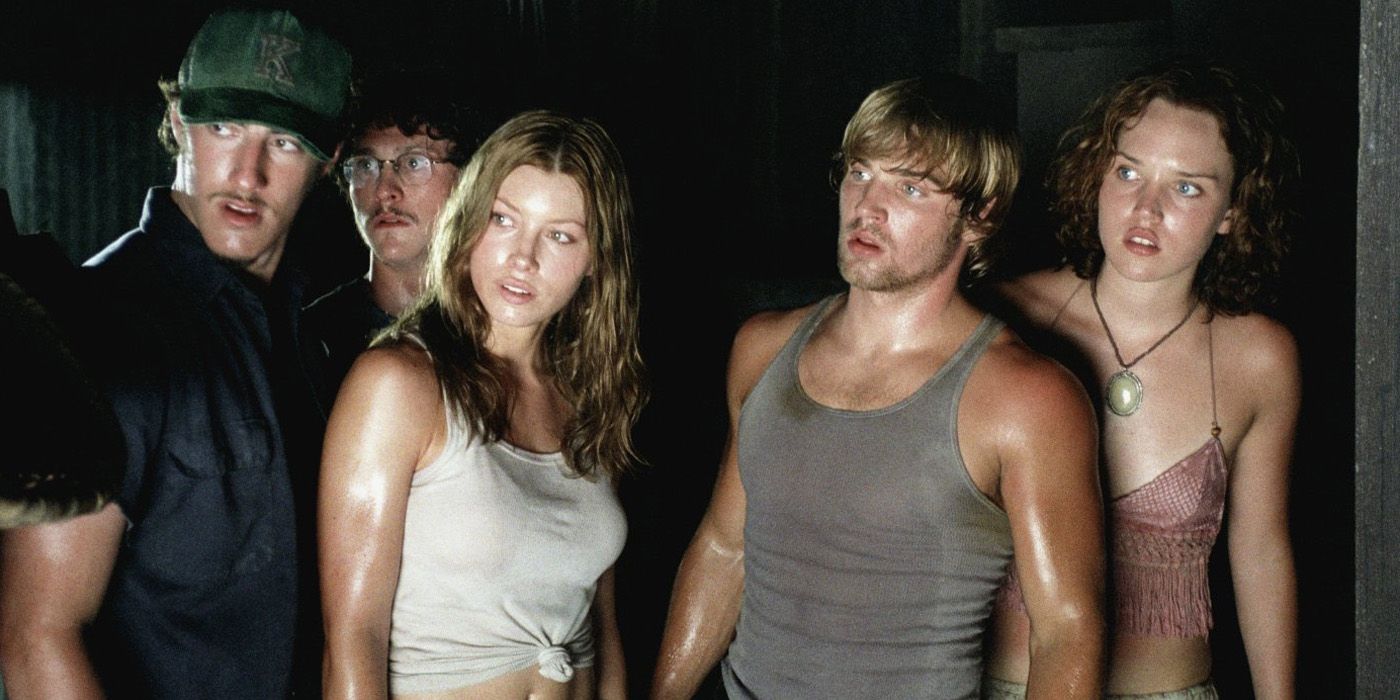 8
Halloween Kills
| | |
| --- | --- |
| Release Date | September 8, 2021 |
| Director | David Gordon Green |
| Cast | Jamie Lee Curtis, Judy Greer, Andi Matichak, Will Patton, Thomas Mann, Anthony Michael Hall & Kyle Richards |
Set in the immediate aftermath of the 2018 Halloween requel, Halloween Kills follows Laurie Strode and her family as they continue their night of terror at the hands of Michael Myers. However, this time the people of Haddonfield took the fight to Michael, forming mobs of armed residents who patrolled the streets looking to kill the masked slasher.
Despite some flashbacks to the night of the original movie, Halloween Kills is set in the immediate hours following Michael's 2018 return. The film doesn't quite take place in real time, but it gets close, following on minutes after the end of the 2018 film and culminating near the end of the night.
7
Vacancy
| | |
| --- | --- |
| Release Date | April 20, 2007 |
| Director | Nimród Antal |
| Cast | Kate Beckinsale, Luke Wilson, Frank Whaley & Ethan Embry |
Thriller Movies That Belong In The Horror Genre
One of the many great high-tension isolated horrors of the 2000s, Vacancy follows a young couple who, after getting lost on rural back roads, take shelter in a motel. However, while there, they realize they're unwitting prey for a ring of murderers, who film their kills and sell them as snuff movies.
Vacancy begins late at night and ends at dawn, taking place almost directly in real time as the couple fight their attackers, including some sequences in tight underground tunnels. The film is a cult classic from its era, with a strong cast and a genuinely terrifying atmosphere as the couple fight their way to escape.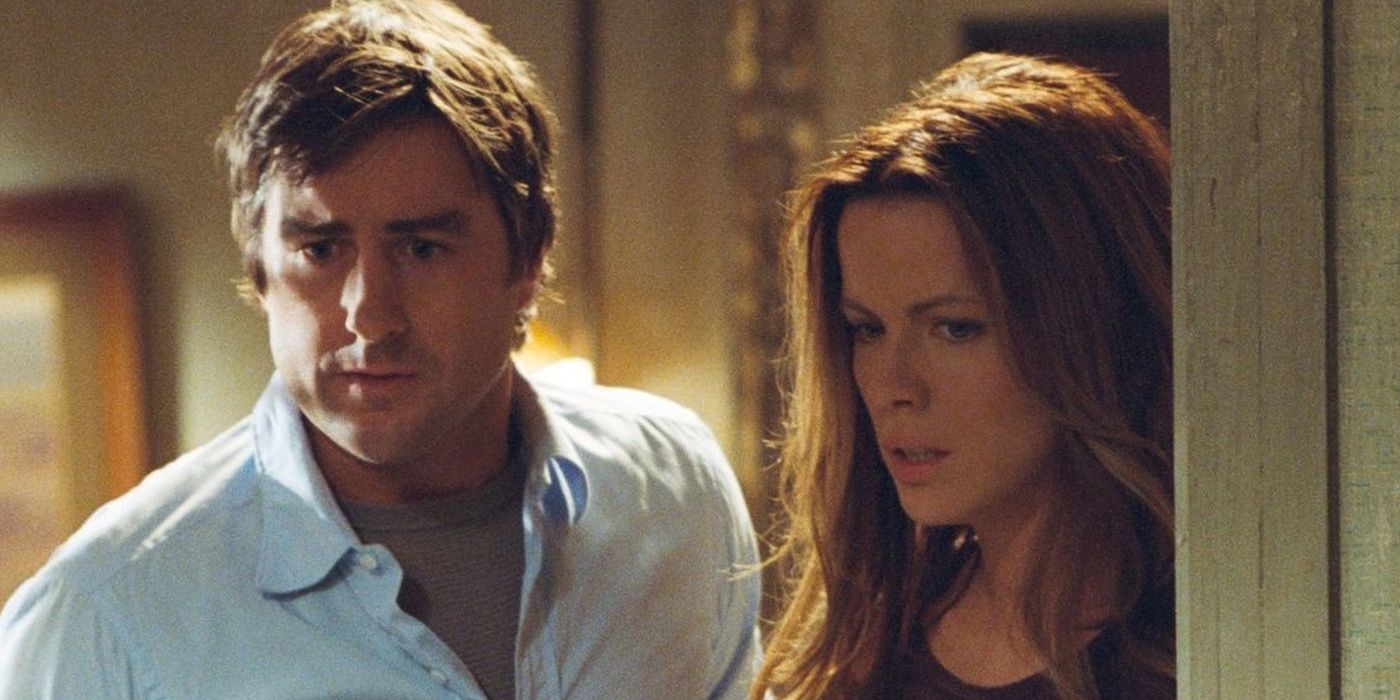 6
Hatchet 3
| | |
| --- | --- |
| Release Date | June 14, 2013 |
| Director | B. J. McDonnell |
| Cast | Danielle Harris, Caroline Williams, Zach Galligan, Derek Mears, Rileah Vanderbilt, Parry Shen & Kane Hodder |
A genuine cult classic slasher franchise, Hatchet III follows on from the previous two nights of the carnage of Victor Crowley, a Louisiana urban legend ghost of a vengeful dead boy. The film followed the arrival of first responders to the site where over a dozen people had been killed, finding themselves in their own night of violence.
Hatchet III is arguably the strongest entry in the franchise, especially due to the sheer volume of kills Crowley racks up, taking on cops, SWAT officers and Marybeth Dunstan. The film was basically a horror action movie, with Derek Mears cast as an Ahab-style hard-boiled cop dedicated to bringing Crowley down.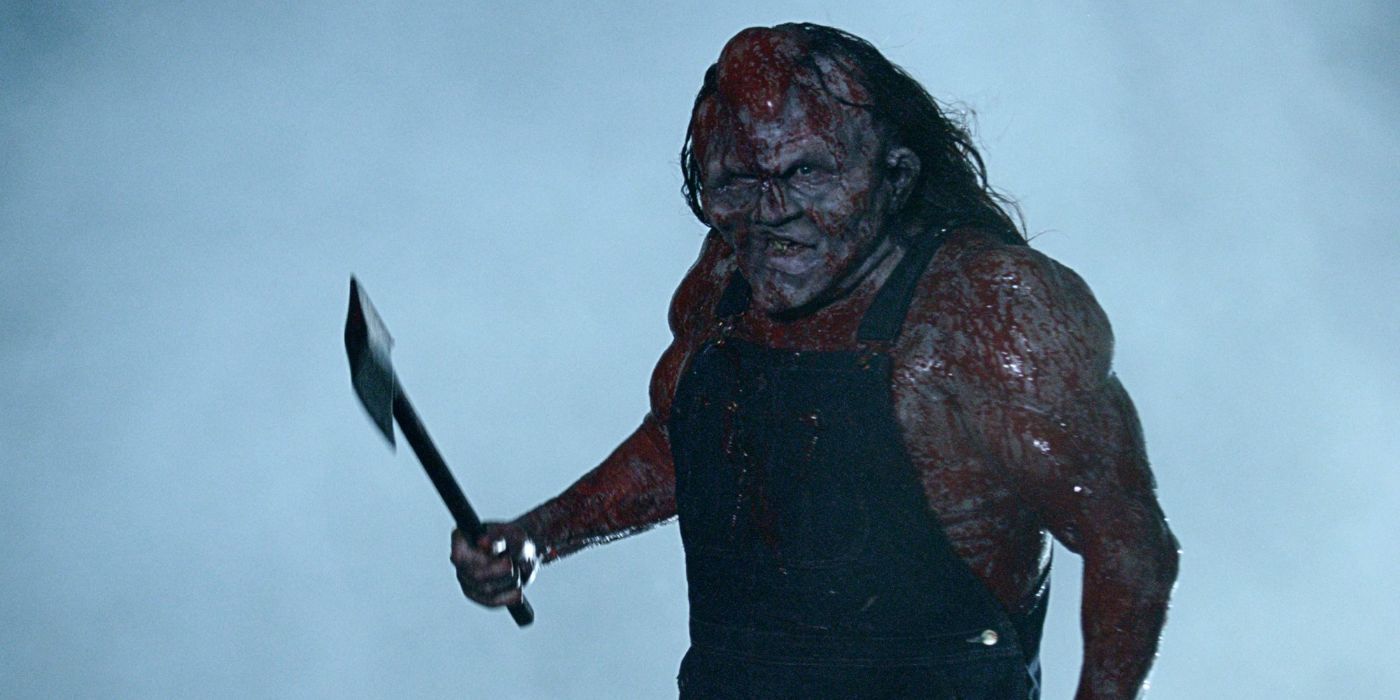 5
Hush
| | |
| --- | --- |
| Release Date | March 12, 2016 |
| Director | Mike Flanagan |
| Cast | John Gallagher Jr., Michael Trucco & Kate Siegel |
Hush follows a simple and brilliant concept in a deaf woman, Maddie, who lives alone in the woods and falls prey to a masked serial killer. The killer begins by toying with Maddie, playing on her disability to stalk her without being detected. This sensory deprivation added an extra layer of challenge to the horror, as the woman was always at a disadvantage in her fight for survival.
Taking place over only a few hours, Hush is a great combination of slasher, survival horror and thriller, and it's the plausibility of the story that makes it that much more terrifying. In the Masked Man, the film had a believable yet great villain, one who left a strong impression on viewers.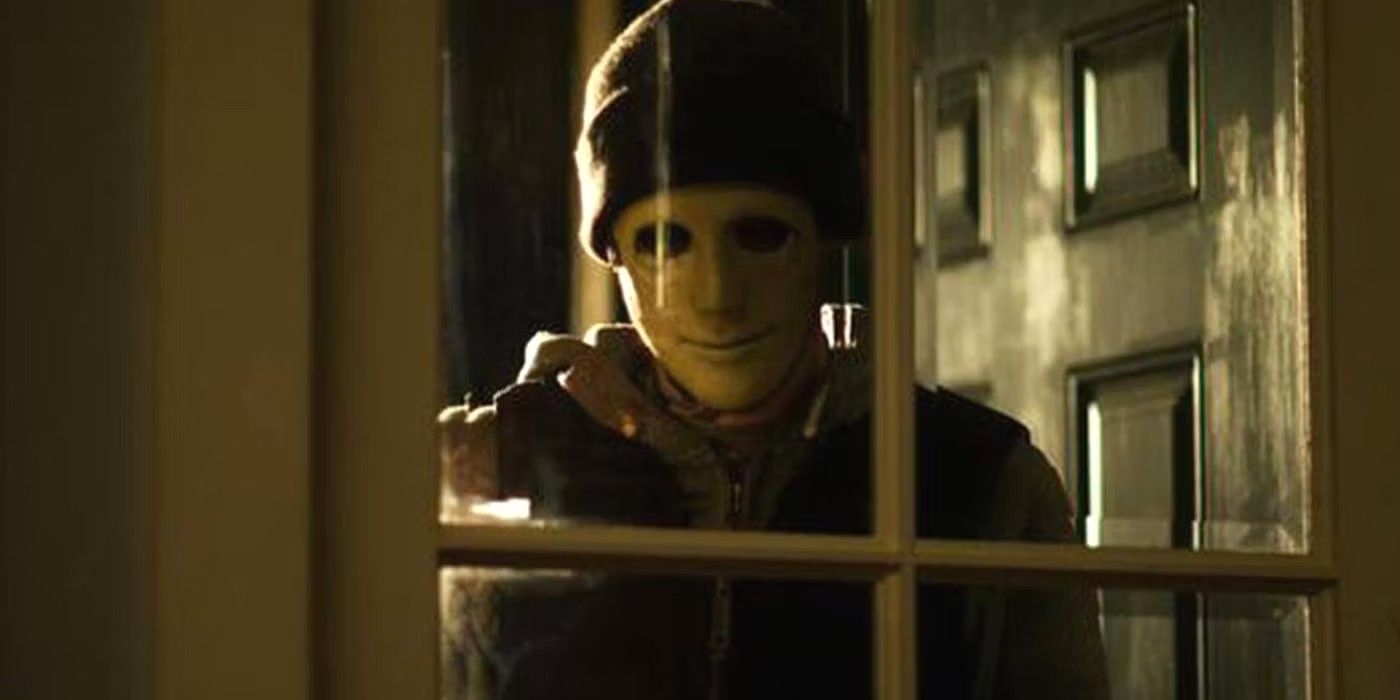 4
Evil Dead
| | |
| --- | --- |
| Release Date | April 15, 1983 |
| Director | Sam Raimi |
| Cast | Bruce Campbell, Ellen Sandweiss, Richard DeManincor, Betsy Baker & Theresa Tilly |
Famously one of the cheapest and most successful horror films in history, Evil Dead introduced horror fans to the story of Ash Williams and his battle with the Deadites. The story followed Ash and his friends as they spent the night in a small cabin in the woods, where they read from the Necronomicon, and unwittingly unleashed evil upon the world.
Evil Dead follows Ash as his friends are slowly possessed by the Deadite spirits, transforming them into the living dead, whittling it down to Ash as the lone survivor. The movie helped establish the cabin in the woods trope as a fan favorite of the horror genre, and put a new spin on undead zombie-like creatures.
3
Cabin In The Woods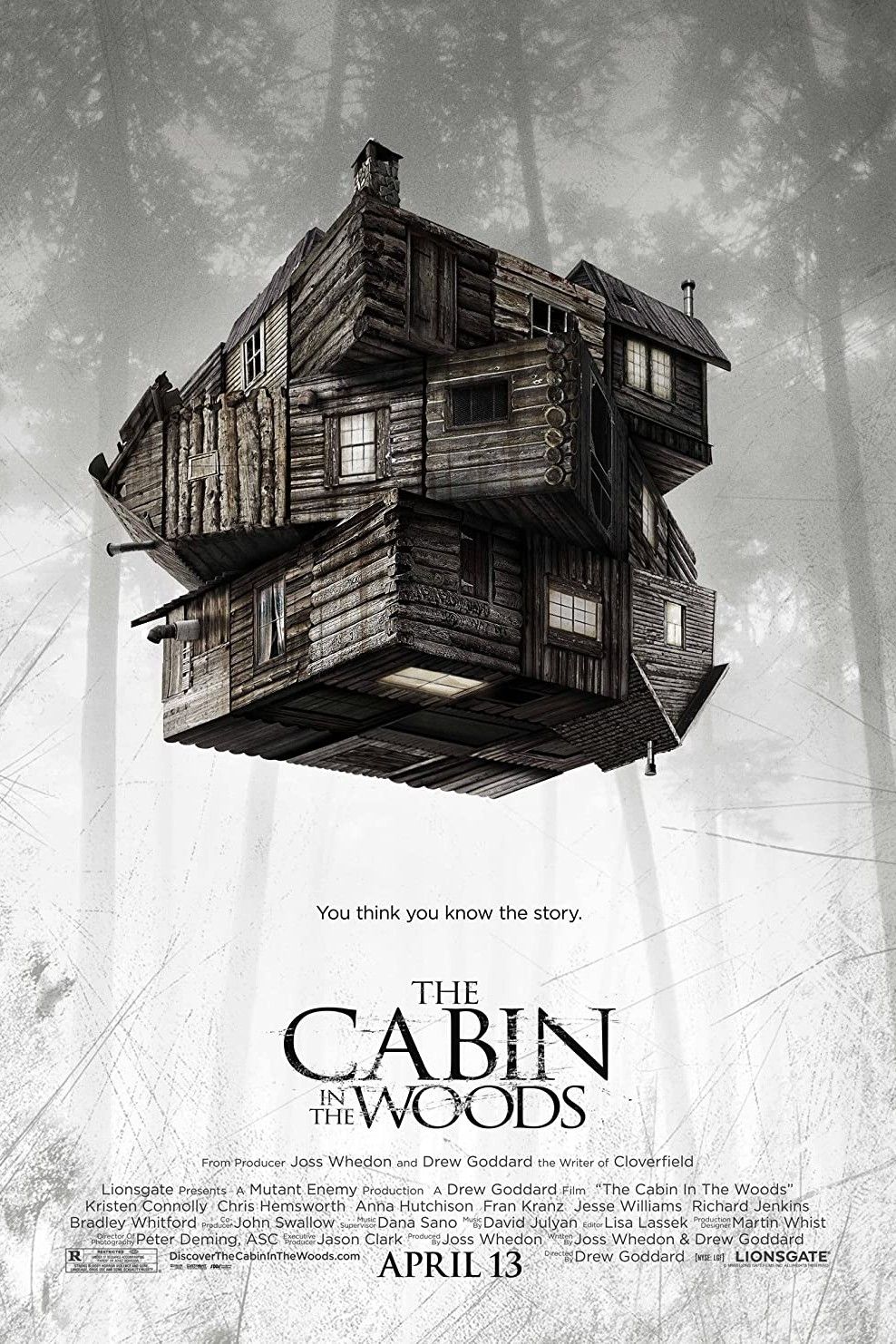 The Cabin in the Woods is a dark comedy/slasher/sci-fi film by the creators of Buffy the Vampire Slayer and Angel. A parody and reimagining of the slasher genre, the film follows a group of college students that head to party at a forest cabin deep in the woods. Behind the scenes, however, their evening was orchestrated by a group of scientists that manage a series of supernatural as a means of completing a ritual to appease the dark gods – keeping the world from destruction.
Release Date

April 13, 2012

Director

Drew Goddard

Cast

Kristen Connolly, Chris Hemsworth, Anna Hutchison, Fran Kranz, Jesse Williams, Richard Jenkins, Bradley Whitford

Runtime

95 minutes
10 Scariest Family-Friendly Horror Movies
Joss Whedon's Cabin in the Woods was created as both homage and parody of the horror genre, offering a fun subversion and exploration of the classic tropes that define horror cinema. The film follows a group of five friends who visit a cabin in the woods where, unbeknownst to them, a secret agency watches them in the hopes that they'll summon evil.
Cabin In the Woods followed the group's encounter with zombies over a night, after they became sacrificial sacrifices for the agency to prevent the coming of an ancient, evil god. The movie played on just about every classic horror trope there is, delving into the character archetypes and types of horror monsters.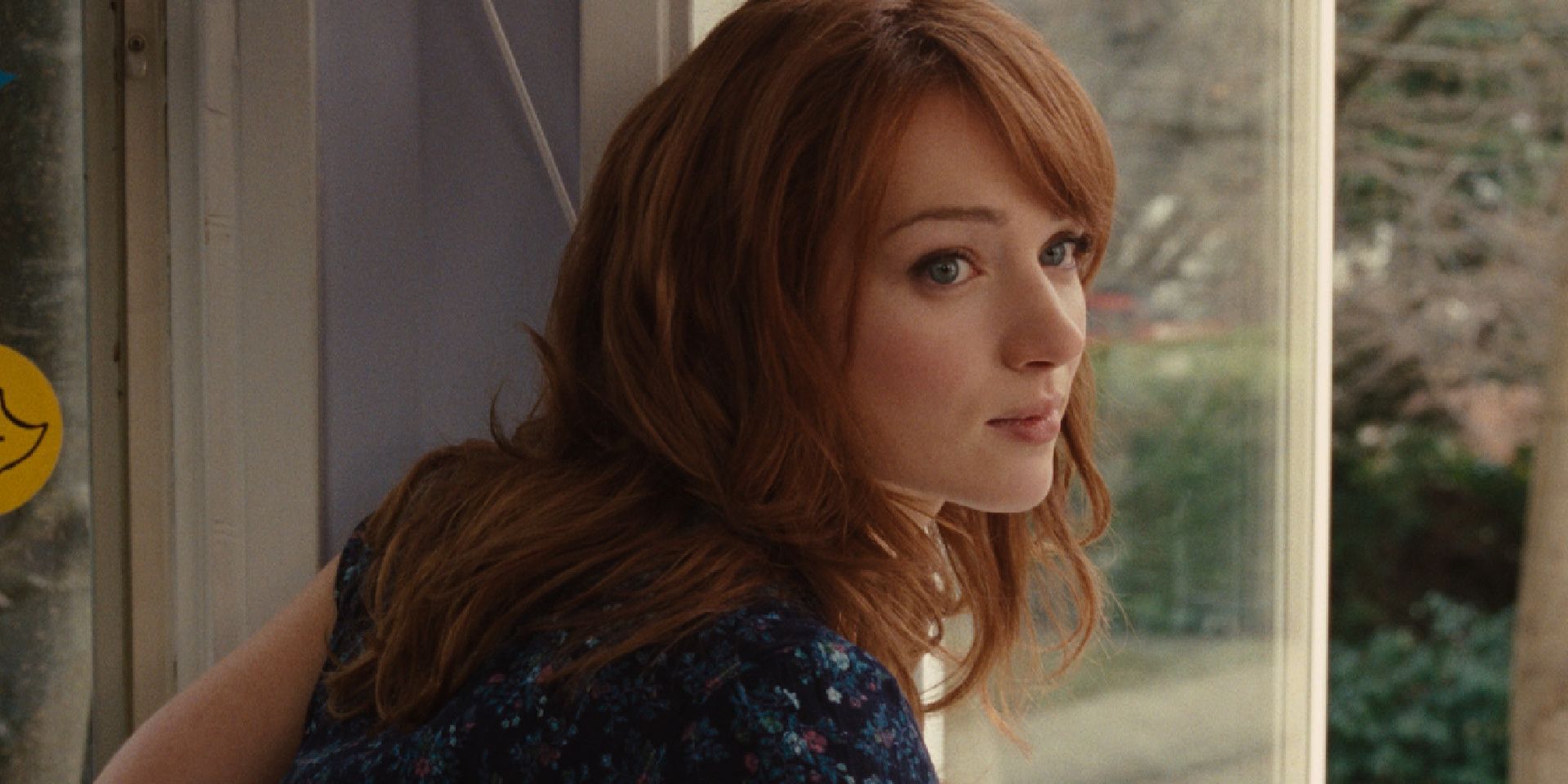 2
Jeepers Creepers
| | |
| --- | --- |
| Release Date | August 31, 2001 |
| Director | Victor Salva |
| Cast | Gina Philips, Justin Long, Jonathan Breck & Eileen Brennan |
Jeepers Creepers tells the story of brother and sister Darry and Trish as they take to the open road on a trip home from college. While driving, they witness a shady figure dumping a body down a pipe, which they later investigate to find dozens of bodies patched together like a tapestry. When they get back in their car, they're relentlessly pursued by the Creeper in his rusty yet scary truck.
Jeepers Creepers almost takes place in a full 24-hour period, ending the morning after Trish and Darry's day of terror. It showcases one of the greatest chase stories in cinema, with the duo pursued across rural Florida as the creature runs them down, hoping to consume their body parts to stay alive.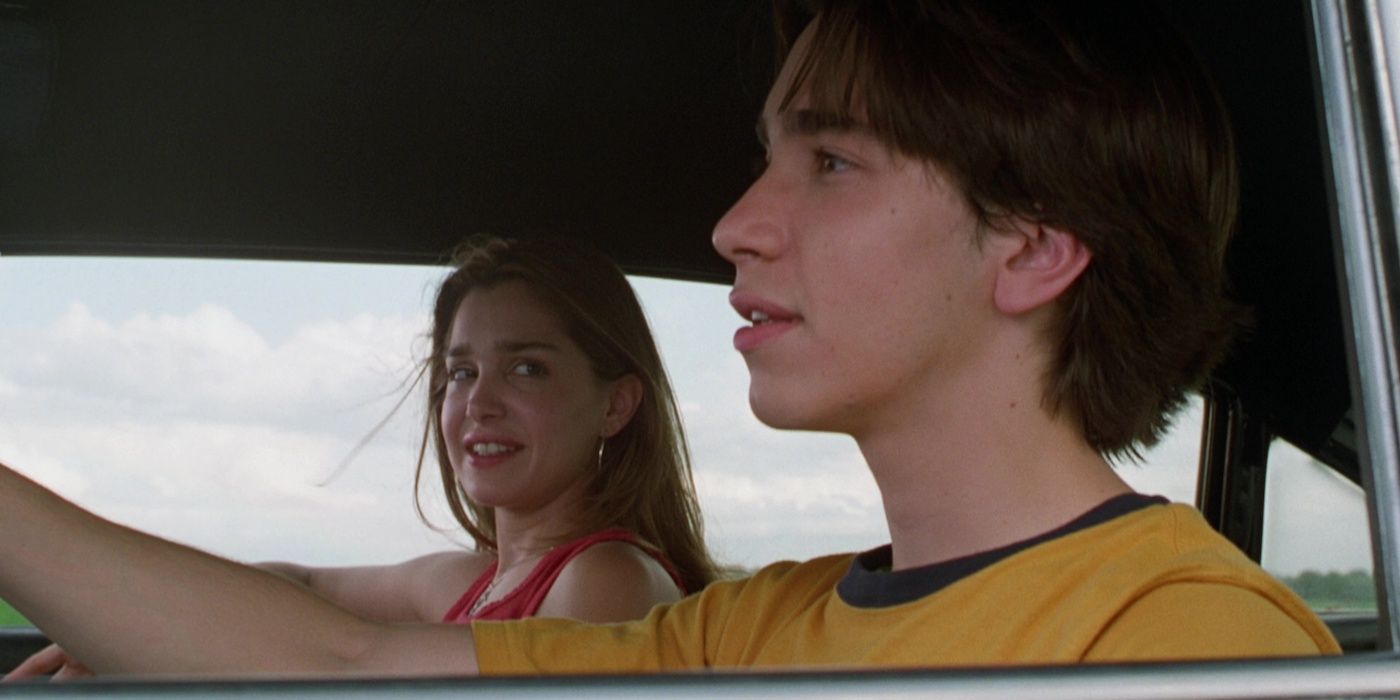 1
The Strangers
| | |
| --- | --- |
| Release Date | May 30, 2008 |
| Director | Bryan Bertino |
| Cast | Liv Tyler, Scott Speedman, Glenn Howerton, Gemma Ward, Laura Margolis & Kip Weeks |
Not only does seclusion horror movie The Strangers take place within a day, the story is almost told in real time. It follows a young couple who, after heading out to a cabin in the woods, find themselves being stalked and terrorized by three masked strangers intent on killing them. This leads to a night-long cat and mouse story of the couple doing everything possible to survive their attackers.
The Strangers became an instant classic horror when it released thanks to its creepy killers and slow burn story, as well as one of the lowest kill counts in horror. Despite this, it stands out as a brilliant use of pacing and tension, with a dedication to realism that makes it a genuinely unnerving film.
on bbc news
on hindi news
on the news today
on channel 7 news
ôrf news
campo grande news ônibus
ôpera news
campo grande news greve de ônibus
l1 news horário dos ônibus
l1 news ônibus
lago azul news ônibus
news österreich
news österreich heute
news österreich aktuell
news öffentlicher dienst
news österreich corona
news öl
news österreich orf
news ö3
news österreich heute aktuell
news österreich sport
ö24 news
ölpreis news
öbb news
ösv news
österreich news krone
övp news
özil news
öffentlicher dienst news 2023
österreich promi news