Martin Scorsese is one of the greatest filmmakers of all time, no questions asked. Although some critics may feel that Scorsese only makes films within the gangster genre, they ignore that he's also made many excellent religious epics, horror thrillers, historical biopics, fascinating documentaries, and even a children's film.
Many of Scorsese's films are serious, but he certainly has a sense of humor within his work. Scorsese takes his craft seriously, but that doesn't mean all his movies are as dark as Raging Bull! In fact, some are quite funny, even if their subject matters are decidedly not. And while few are outright comedies, many of Scorsese's movies are undeniably funny.
10
'The Last Waltz' (1978)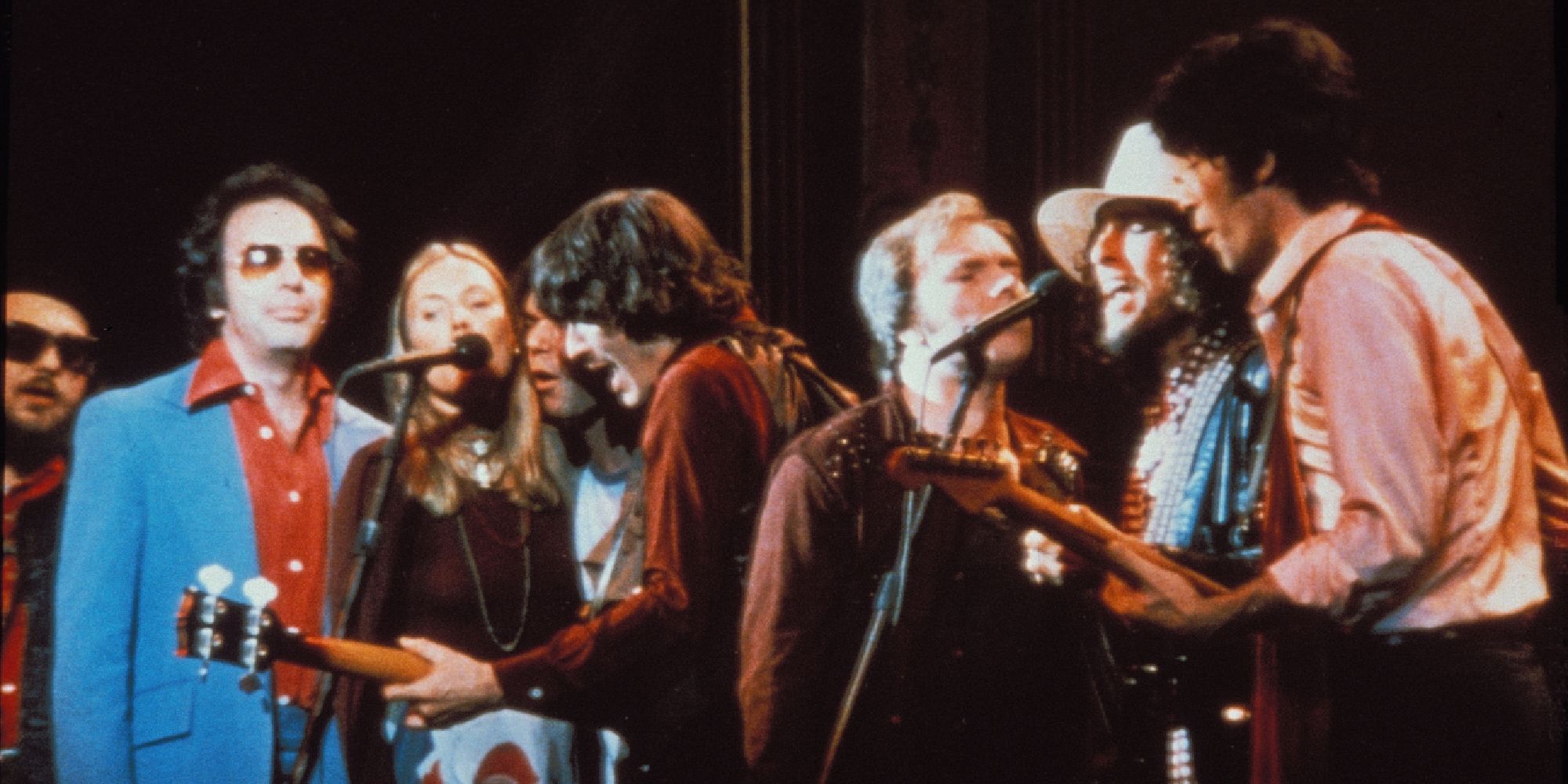 One of the best concert films ever made, The Last Waltz chronicles the last live show by the Band and its iconic lead singer, Robbie Robertson. The incredible stage show includes performances from some of the era's best musicians, including Bob Dylan.
RELATED:10 Great Concert Movies You Need to Watch
While the concert itself is an incredible showcase of musical talent, Scorsese includes footage of the band simply joking around and preparing for their show. The film kicked off a lifelong friendship between Robertson and Scorsese, who would go on to produce the 2019 documentary Once Were Brothers: Robbie Robertson and the Band.
9
'The Departed' (2006)
The Departed finally won Scorsese the Academy Awards for Best Picture and Best Director, which had eluded him since Taxi Driver. While the relentless crime thriller contains some of his most intense sequences, it also has a very morbid sense of humor.
Many of the film's best one-liners come from Mark Wahlberg's Sergeant Staff Sean Dignam, a foul-mouthed member of the Boston Police Department who berates Billy Costigan Jr. (Leonardo DiCaprio) and his Captain, George Ellerby (Alec Baldwin). For his part, Jack Nicholson's Frank Costello, one of Scorsese's best villains, also makes some twisted jokes about the nature of his work.
8
'Goodfellas' (1990)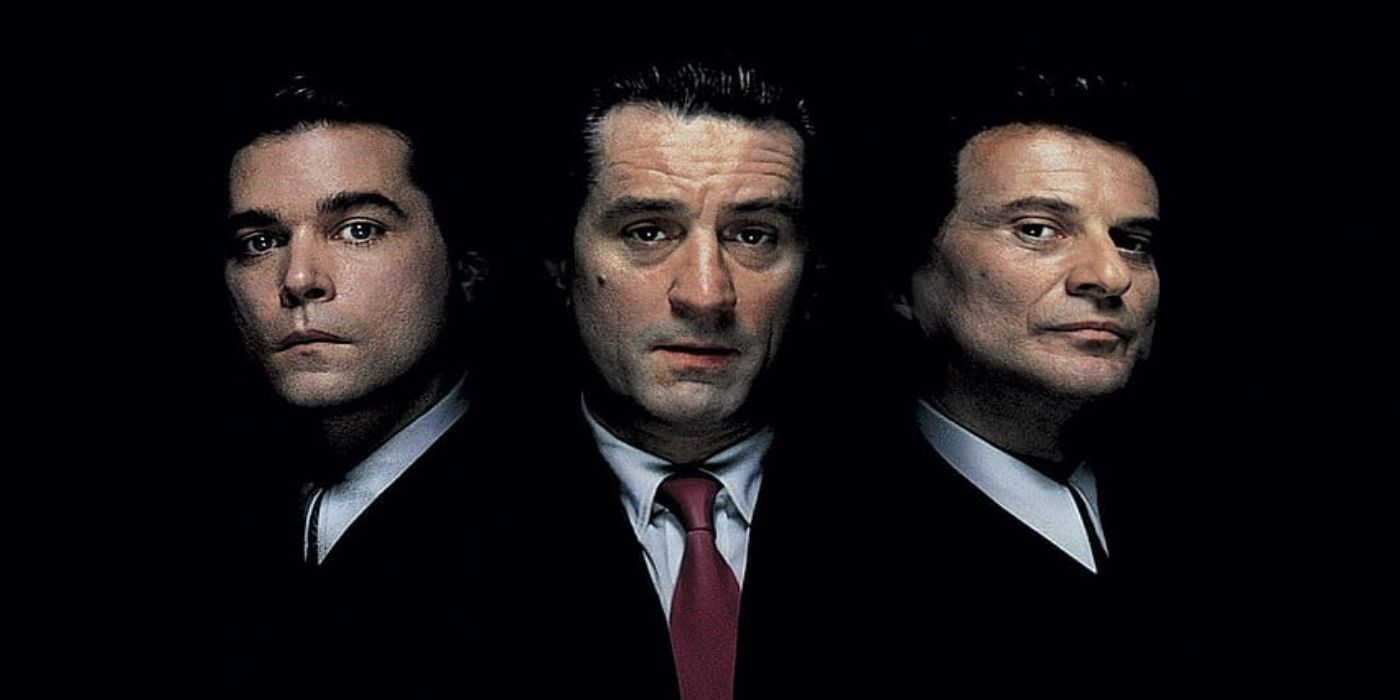 Goodfellas is often regarded as Scorsese's best film, and with good reason. The story of Henry Hill (the late great Ray Liotta) and his fall from grace showed how destructive the gangster lifestyle was. However, what comes before Hill starts paying for his crimes is more than a little hilarious.
The most iconic of these comedic moments is Joe Pesci's famous "Do I look like a clown?" speech. Pesci improvised an incredible moment in which Tommy tricks Hill into taking his threats seriously. The performance is off-putting but strangely funny, mainly because of Pesci's intense, macabre energy, which earned him the Academy Award for Best Supporting Actor. Goodfellas is the perfect gangster movie, and its disturbing sense of humor is a big reason why.
7
'Casino' (1995)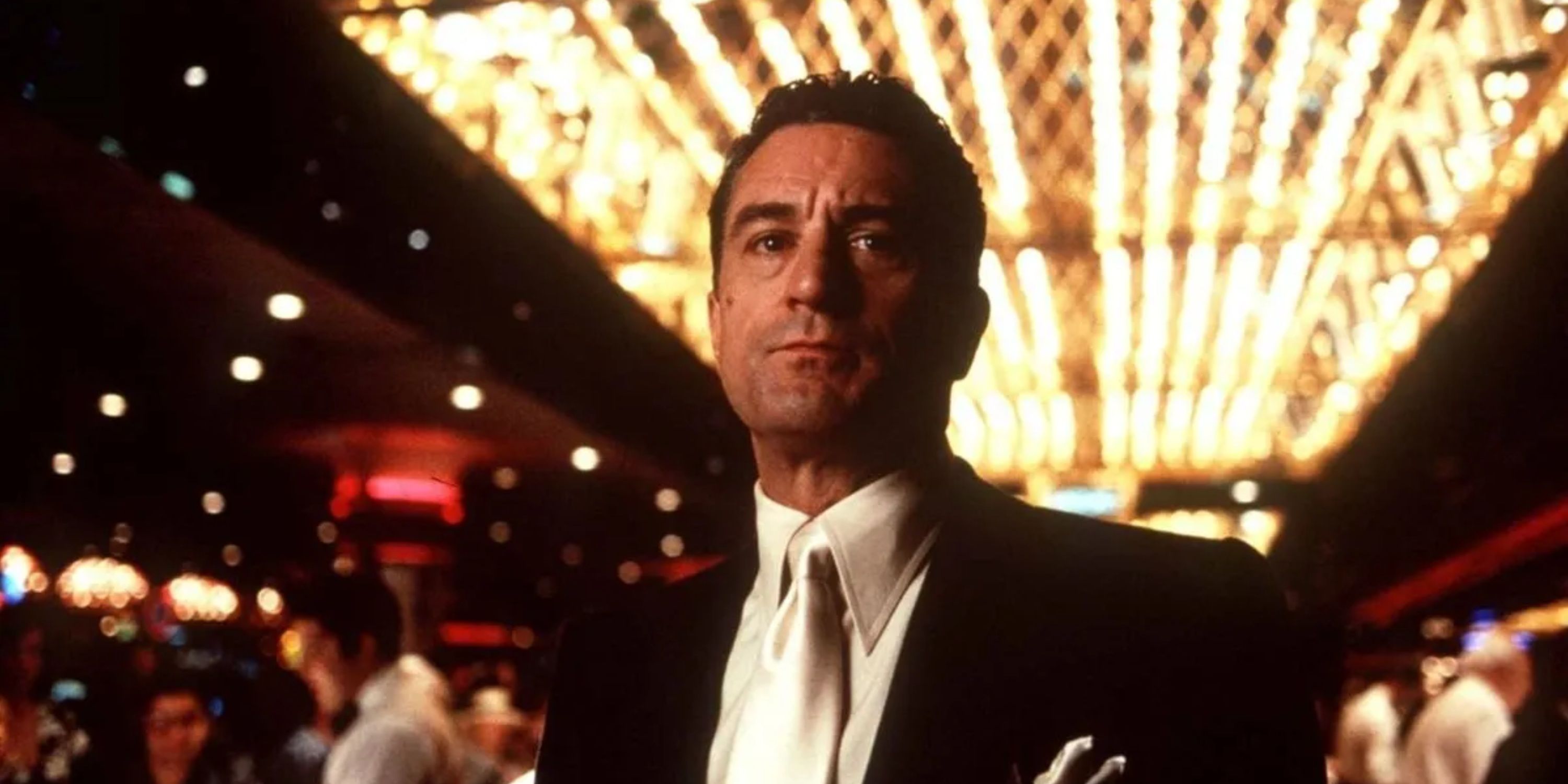 Casino felt like a spiritual sequel to Goodfellas, reuniting Pesci and Robert De Niro for another true story about a lifestyle that has gone out of fashion. De Niro stars as Sam Rothstein, a Jewish American gangster who oversees operations at the Tangiers Casino in Las Vegas alongside "made man" Nicky Santoro (Pesci). Nicky's foul mouth often rubs Sam's employers in the Chicago Outfit the wrong way.
RELATED: Every Martin Scorsese Crime Movie, Ranked
The banter between Pesci and De Niro is even more spiteful in Casino than in Goodfellas. Who doesn't want to see these two acting titans drive into a desert and scream at each other? Like many of Scorsese's films, Casino has a twisted sense of humor that works perfectly within its ruthless context.
6
'The Color of Money' (1986)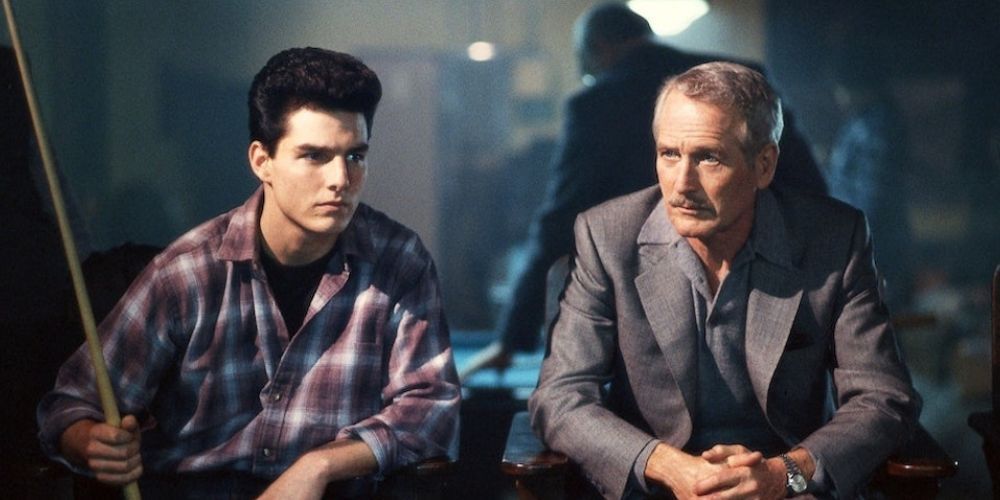 The Color of Money was the long-awaited legacy sequel to the classic The Hustler, starring Paul Newman as the self-destructive pool shark "Fast Eddie." After parting ways with the gambling world, Eddie decides to sponsor the young protege Vincent (Tom Cruise) to compete in a new tournament.
Eddie and Vincent have tremendous egos, and it's hilarious to see the two ambitious men compare their pool skills. Although it's much less somber than The Hustler, The Color of Money did what six other films failed to do: it won Newman his first and only Academy Award for Best Actor.
5
'Rolling Thunder Revue: A Bob Dylan Story by Martin Scorsese' (2019)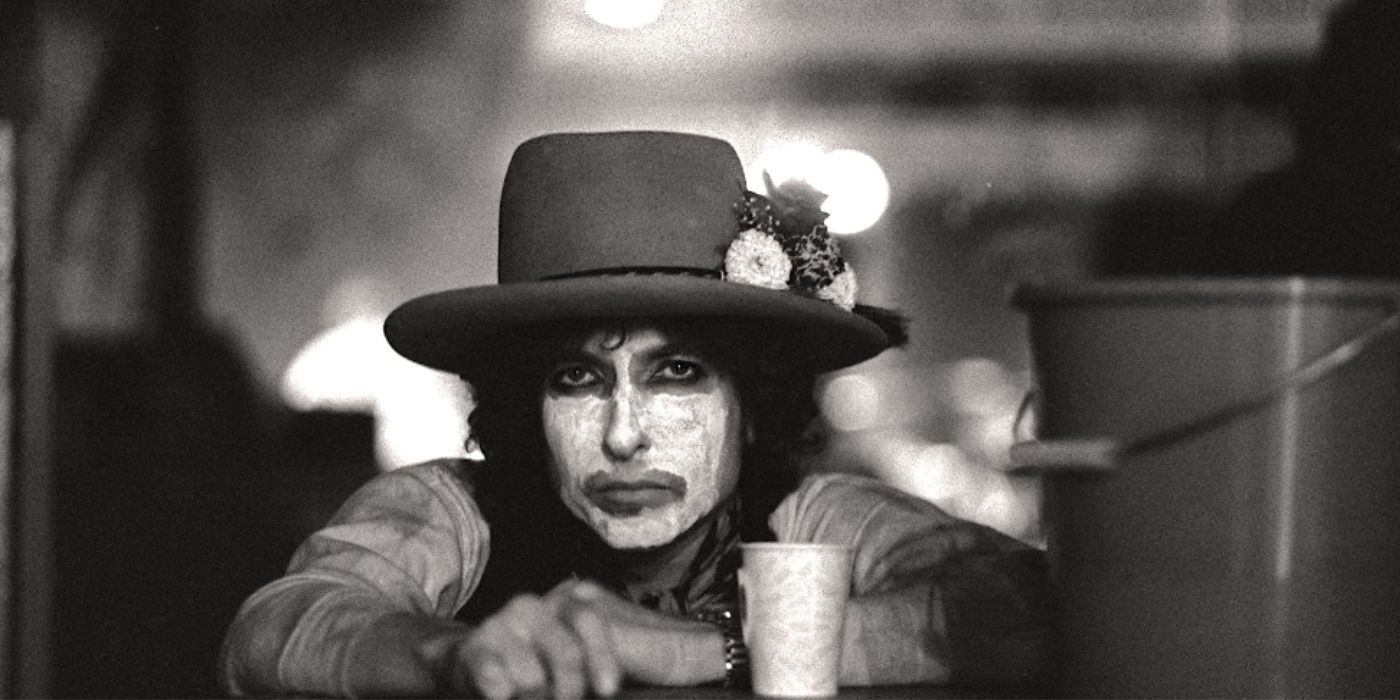 Rolling Thunder Revue: A Bob Dylan Story by Martin Scorsese wasn't the first time Scorsese and Bob Dylan worked alongside each other on a documentary. Scorsese had previously helmed the straightforward factual film No Direction Home: Bob Dylan.
However, the 2019 Netflix musical documentaryRolling Thunder Revue includes a mix of legitimate footage with fictional interviews presented as truth. It essentially feels like an extended practical joke on the part of both Scorsese and Dylan, who seem content to be the authors of their own history.
4
'The King of Comedy' (1982)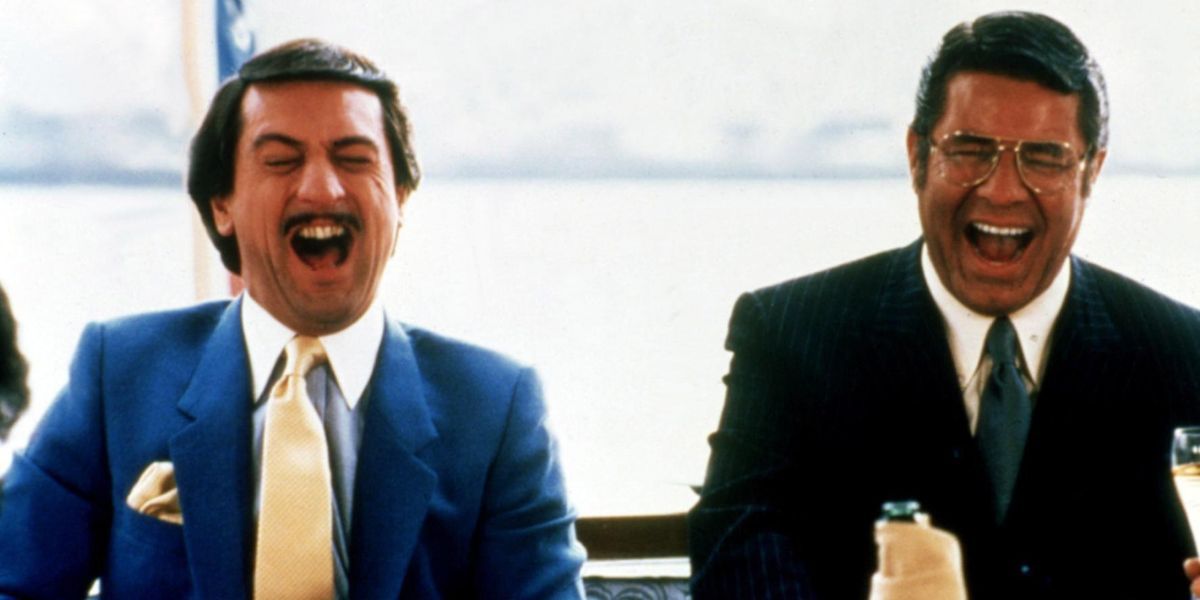 The King of Comedy is among Scorsese's most disturbing and underrated films. It follows the ambitious aspiring comedian Rupert Pupkin (De Niro) as he attempts to earn the attention of his favorite late-night host, Jerry Langford (Jerry Lewis).
RELATED: The 25 Best Robert De Niro Movies, Ranked
Although the film ultimately takes a very dark direction, as Rupert's obsession borders on madness, Scorsese successfully uses the film to satirize the public's infatuation with celebrity culture. The film is morbidly funny, using Pupkin's mediocre abilities and delusional persona to provoke a bizarre mix of comedy and pity that will leave audiences puzzled yet entertained.
3
'Italianamerican' (1974)
Italianamerican is among Scorsese's best documentary features, giving valuable insight into the world he grew up in. The 1974 documentary features Scorsese conducting a revealing and lighthearted interview with his parents, Catherine and Charles.
Scorsese interviews the pair about their lives together and what their experience was like immigrating from Italy and adjusting to New York City. It's essentially a home movie made by one of the greatest directors ever. Scorsese is easily at his most vulnerable in Italianamerican; there's nothing like being embarrassed by your parents during the film that you're making!
2
'The Wolf of Wall Street' (2013)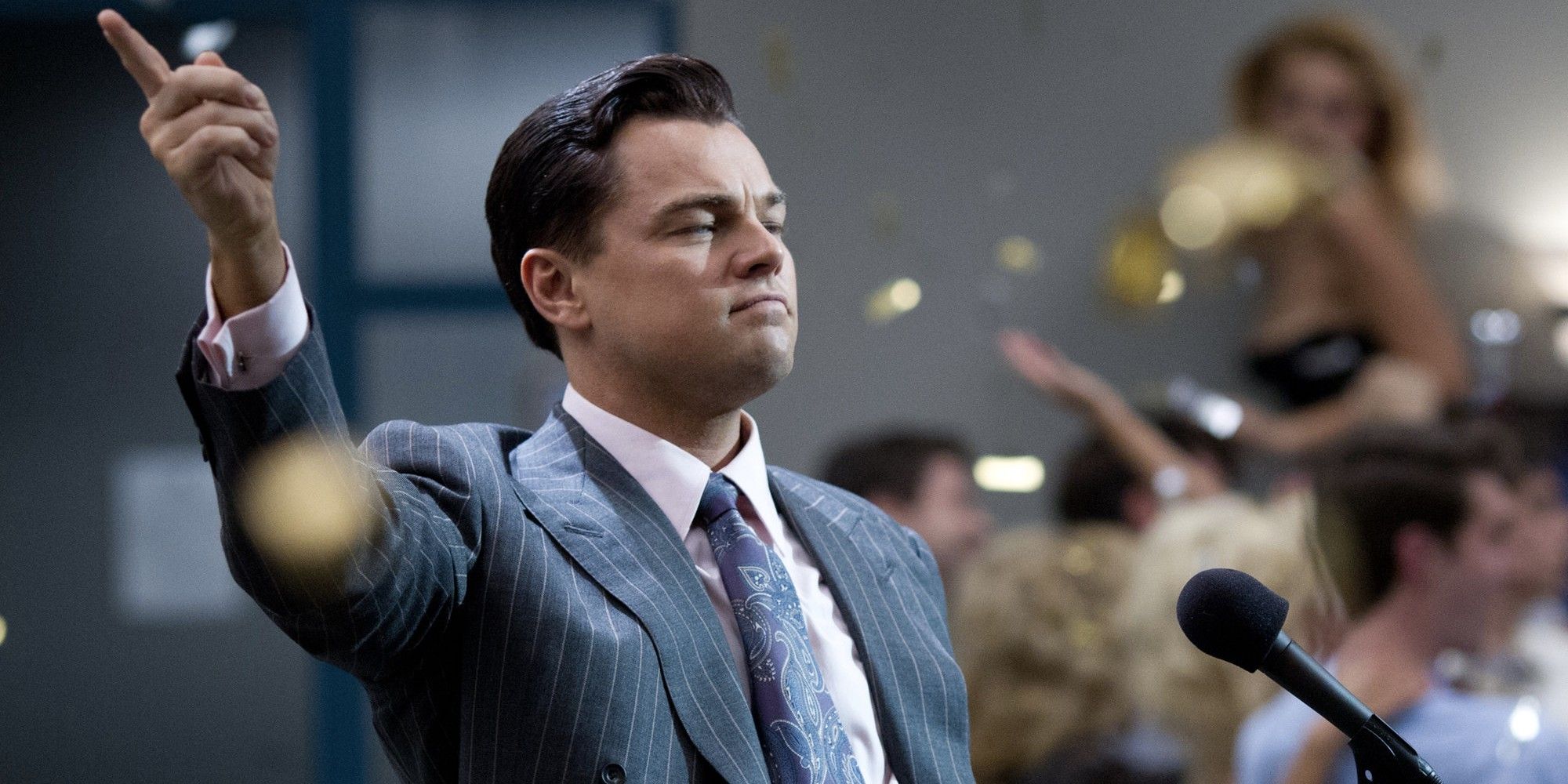 The Wolf of Wall Street is somehow able to keep topping its own absurdist humor for its entire runtime, which is pretty impressive, considering it's three hours long! The film chronicles the rise and fall of corrupt Wall Street tycoon Jordan Belfort (Leonardo DiCaprio) in a searing satire of America's capitalistic culture and the power of influence.
However, the film also indulges in watching Belfort's shenanigans as he uses his wealth to do every ridiculous thing imaginable. A sequence involving quaaludes shows how talented DiCaprio is as a physical comedian. Some accused The Wolf of Wall Street of glamorizing excess precisely because the film is never shy of showing the rotten, perverted, hedonistic lifestyle of these buffoons with more power and money than they should have.
1
'After Hours' (1985)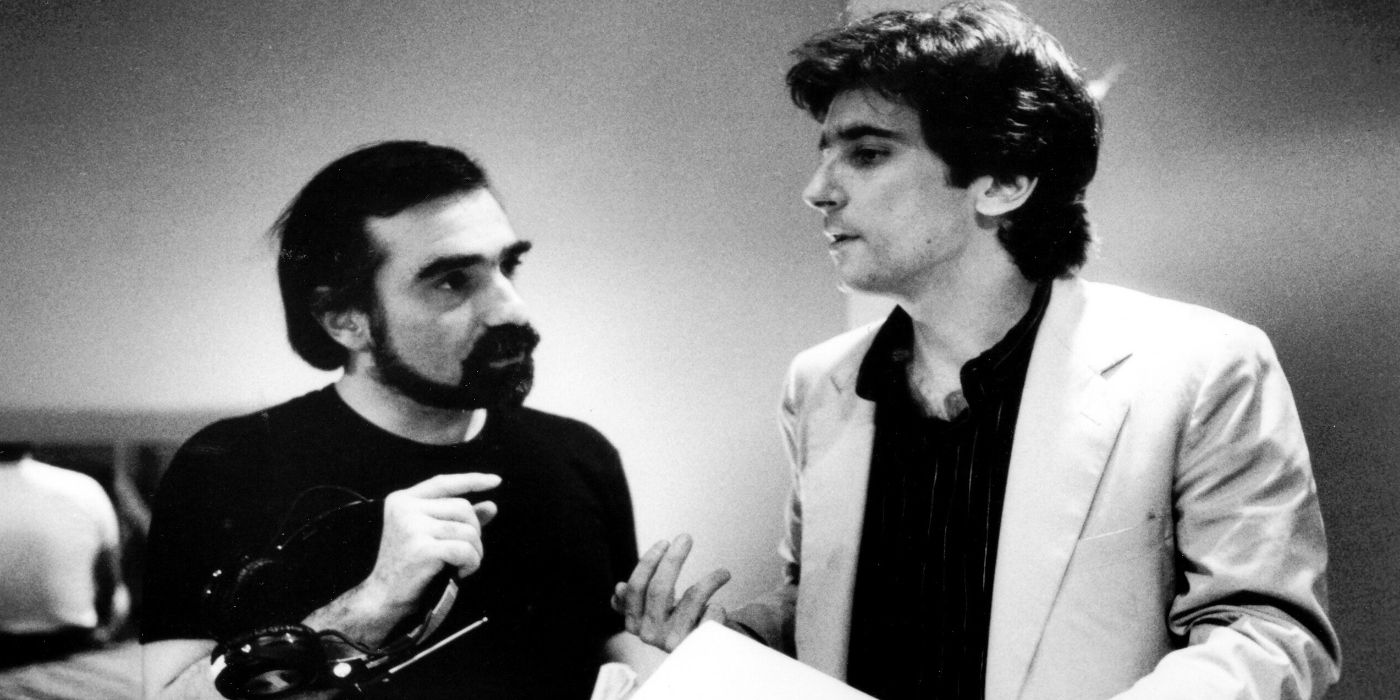 Scorsese's uproarious 1985 comedy After Hours captured an unusual side of New York City's nightlife. The film follows the shy word processor Paul Hackett (Griffin Dunne) as his date with a woman named Marcy (Rosanna Arquette) leads him into a seedy side of the Big Apple where he meets all sorts of ridiculous characters. Paul soon finds himself pursued by various criminals, protestors, and authorities after he's accused of a crime.
Scorsese has never made a better film about male anxiety. It's hilarious to see how Paul's luck continues to plummet as the night continues. After Hours is wickedly funny and relentless, showing a lighter yet equally biting side of one of cinema's greatest directors.
on bbc news
on hindi news
on the news today
on channel 7 news
ôrf news
campo grande news ônibus
ôpera news
campo grande news greve de ônibus
l1 news horário dos ônibus
l1 news ônibus
lago azul news ônibus
news österreich
news österreich heute
news österreich aktuell
news öffentlicher dienst
news österreich corona
news öl
news österreich orf
news ö3
news österreich heute aktuell
news österreich sport
ö24 news
ölpreis news
öbb news
ösv news
österreich news krone
övp news
özil news
öffentlicher dienst news 2023
österreich promi news