The Office is one of the most beloved sitcoms of all time, and even though it ended a decade ago, it's still relevant today. The mockumentary style of the show is a frequently revisited fan favorite for many reasons. It's easy to rewatch, so it's unsurprising that some fans notice once-unknown things on a new glimpse.
The show spanned nine seasons and about eight years. Throughout the runtime, there were several writers and producers, some featured onscreen as well. The Dunder Mifflin annex is where Toby, Kelly, and Ryan work in the series, but interestingly enough, the actors playing those characters doubled as writers for most of The Office. As such, the writers were hands-on during the show, but there were several noticeable errors in the series.
10
Actor Swaps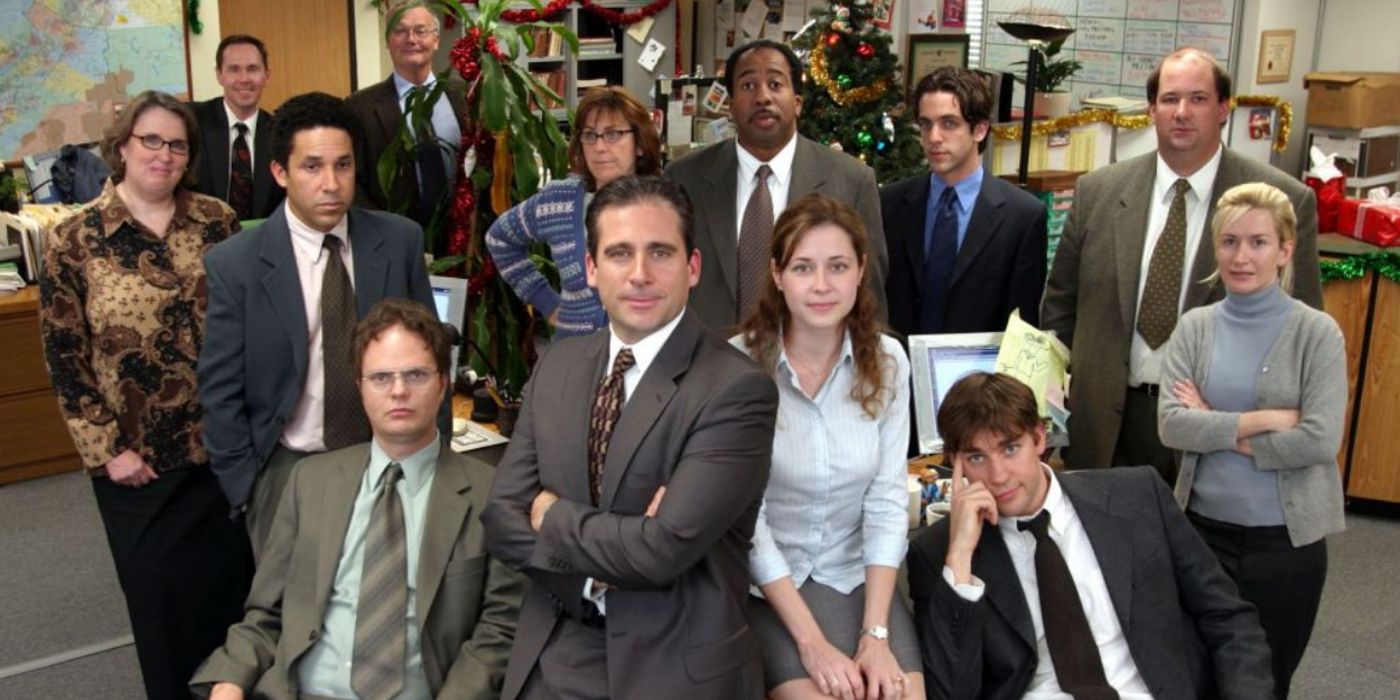 It's not surprising that the first season of The Office is significantly different from the rest of the show, and that's mainly because the showrunners had no clue if it was going to work. As such, it's not out of the ordinary for some actor inconsistencies to take place. A notable example of this comes from the first episode, where the Dunder Mifflin Scranton office is full of unfamiliar faces. A few mysterious people appeared frequently throughout the first season without any explanation or acknowledgment by the other characters.
Aside from the mysterious extras that aren't obvious, there are two notable examples of more significant or named characters getting inexplicably replaced after their first appearances. The earliest is that of Pam's Mom, who first shows up, played by Shannon Cochran, in Season 2, Episode 2, "Sexual Harassment." Her mom isn't featured again until Season 6's "Niagra: Part 2," where Linda Purl portrays the now-named character, Helene. Purl reappears as Helene a few more times throughout the series.
9
Reused Actors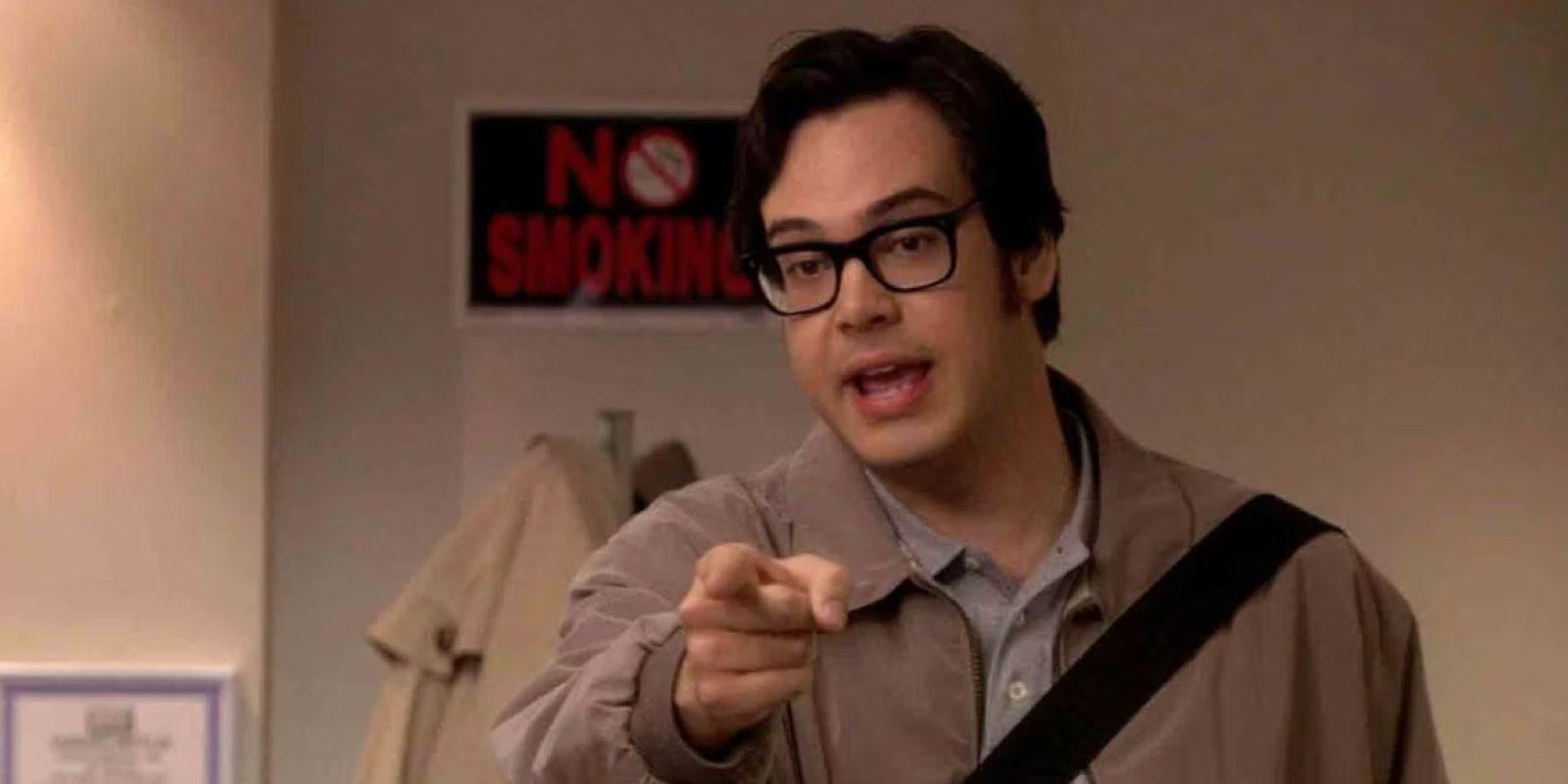 10 Similarities Between The Office UK and The Office US
On a similar note, there are a few actors that appear more than once throughout the series in different contexts. Most people assume that they're separate characters, though in at least one of the appearances, they're unnamed. So, it's never clear if they're different characters; their interactions with other characters merely imply they're not the same.
The most prominent example of this is actor Nelson Franklin. He's perhaps best known as Nick, the eighth IT Guy for Dunder Mifflin Scranton, who was presumably hired shortly after the merger between Dunder Mifflin and Sabre. No one likes him very much, and he doesn't really show up very often. However, his first appearance was earlier in Season 4 when Pam approached him during a job fair about a Graphic Design position. They share a short and basic conversation, and while it wouldn't be impossible for Pam to forget it, it's quite a coincidence.
8
Meredith and Jim
Meredith Palmer and Jim Halpert don't have a ton of interactions in The Office, but when they do, it's quite the scene. The first notable example happens when Meredith returns to work after her pelvic fracture. She, wearing a skirt and complete pelvis plaster cast, walks with a cane as she approaches Jim. He greets her with a smile, and she asks him to sign her cast before he awkwardly agrees. Actor John Krasinski slips up, signing his real name instead of Jim Halpert. She's clearly into him with this interaction and many more like it.
Skipping forward to Season 8, Episode 5, "Spooked," there seems to be a vastly different dynamic. She seemingly hates Jim, or at least strongly dislikes him. She's repulsed by him, describing her fear of Jim to Robert California, who incorporates Jim irking Meredith into his scary story. Of course, that's easily explainable for many reasons, but it's just a bizarre shift.
7
Oscar and the Hardwood Floors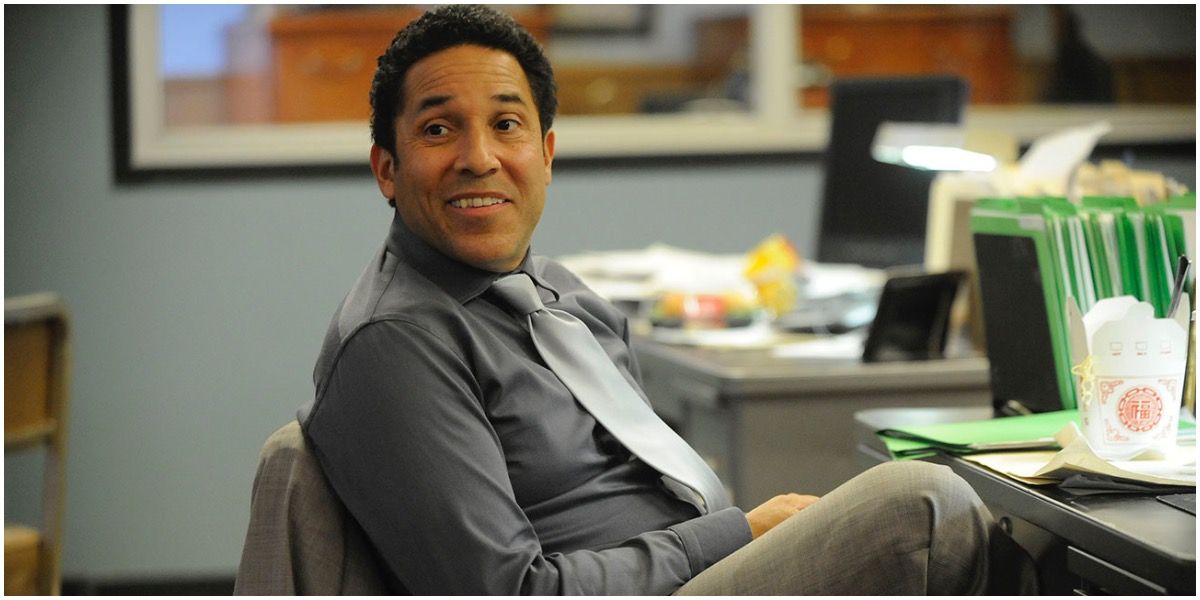 Even though The Office takes place in the Dunder Mifflin Scranton office space, some stuff is left off-camera. Of course, that does include menial details like the Dunder Mifflin building itself and what's under the carpet. It's not something that most people think about when rewatching The Office, but there are two notable scenes where it's relevant.
The first is Season 7's "Dwight K. Schrute, (Acting) Manager," in which Dwight accidentally fires a gun. Luckily, the discharge doesn't result in injuries, except for the prominent hole in the carpet. Oscar Martinez is the one to examine the damage, noting the beautiful hardwood flooring under the carpeting. An almost identical incident happens in Season 9's "Suit Warehouse," where The Office characters, hyped on espresso, accidentally rip part of the floor. Oscar has another moment where he's surprised by the wood under the flooring.
6
Pam and Volleyball
12 Best Pam Episodes From The Office
The aforementioned "Job Fair" episode of Season 4 of The Office featured Michael, Darryl, Oscar, and Pam attending a career fair at Pam's old high school. With that, there's a lot of nostalgia for Pam. As soon as she enters the gym, she sarcastically expresses fond memories, like making excuses to get out of many disliked gym class activities, including volleyball. It's a simple statement that wouldn't warrant much thought.
However, Pam's relationship with volleyball later on raises some eyebrows. Season 5's finale, "Company Picnic," features Dunder Mifflin's branches engaging in a friendly game of volleyball. Pam easily stands out as the Scranton branch's star, and when questioned, she expresses a deep love for the sport. She played the sport in junior high, high school, and college, and she went to volleyball camp most summers during her youth. Someone who puts so much time and energy into a sport would probably mention it more than once.
5
Dwight's Paternity
A larger storyline in the later seasons of The Office revolves around Angela's marriage and the paternity of her son, Phillip Lipton. When her pregnancy was announced in Season 8, most assumed her husband was the father. With that said, though, when she delivers baby Phillip, Dwight immediately feels that he's the father. It gets to the point where he has a paternity test done.
When the test comes back negative, Dwight's mental health is affected significantly. It's a sad storyline seemingly resolved in "A.A.R.M.," where Angela admits that Dwight is Phillip's father. The only problem is that the paternity test came back negative, which wouldn't be the case if Dwight was the father, as DNA tests tend to be truthful, and Angela wouldn't be able to fake them. It's not explained on screen but by the showrunners, as they reveal Dwight grabbed the wrong baby Phillip's diaper by accident.
4
Company Birthdays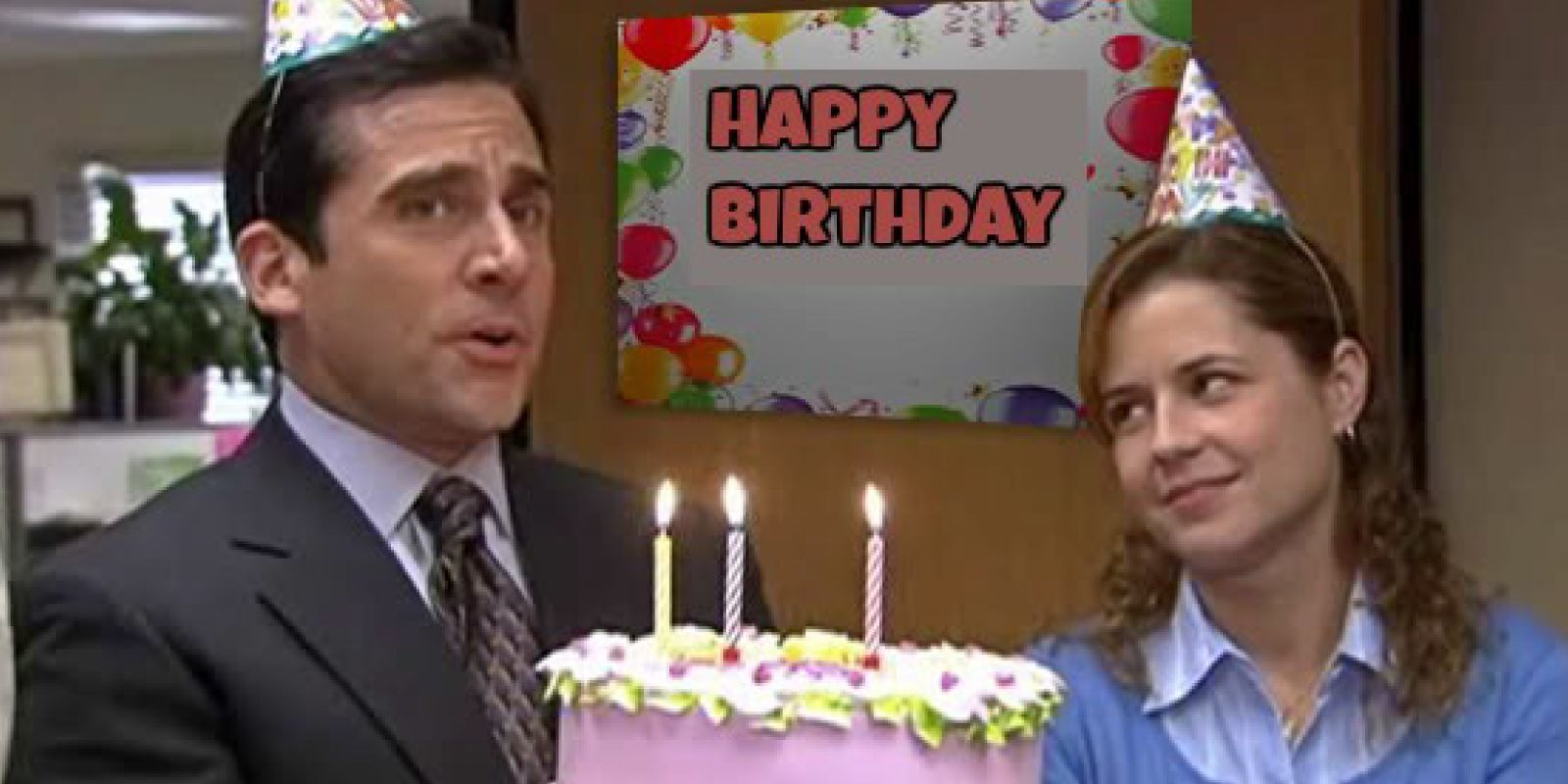 Throughout the nine seasons of The Office, it's well-established that there are perks to working at Dunder Mifflin Scranton. They have the Party Planning Committee and have several parties, even when they can't afford them. Still, there are several inconsistencies with the given birthday dates in the series.
The first company birthday party happens in Season 1, Episode 4, where Michael gives Meredith a surprise birthday party to boost employee morale. That is made evident in Season 4's "Survivor Man," where Jim gets control over Creed's birthday party for birthday month. The month's birthday schedule is described with Kelly's birthday the previous week, Creed's that day, Oscar's in two weeks, and Meredith's at the end of the month. But, in the first season, Meredith's birthday is described as the next on the schedule, though it's a month away. Kelly Oscar and Creed are all characters in the first season and had different birthdays.
3
Andy's Parents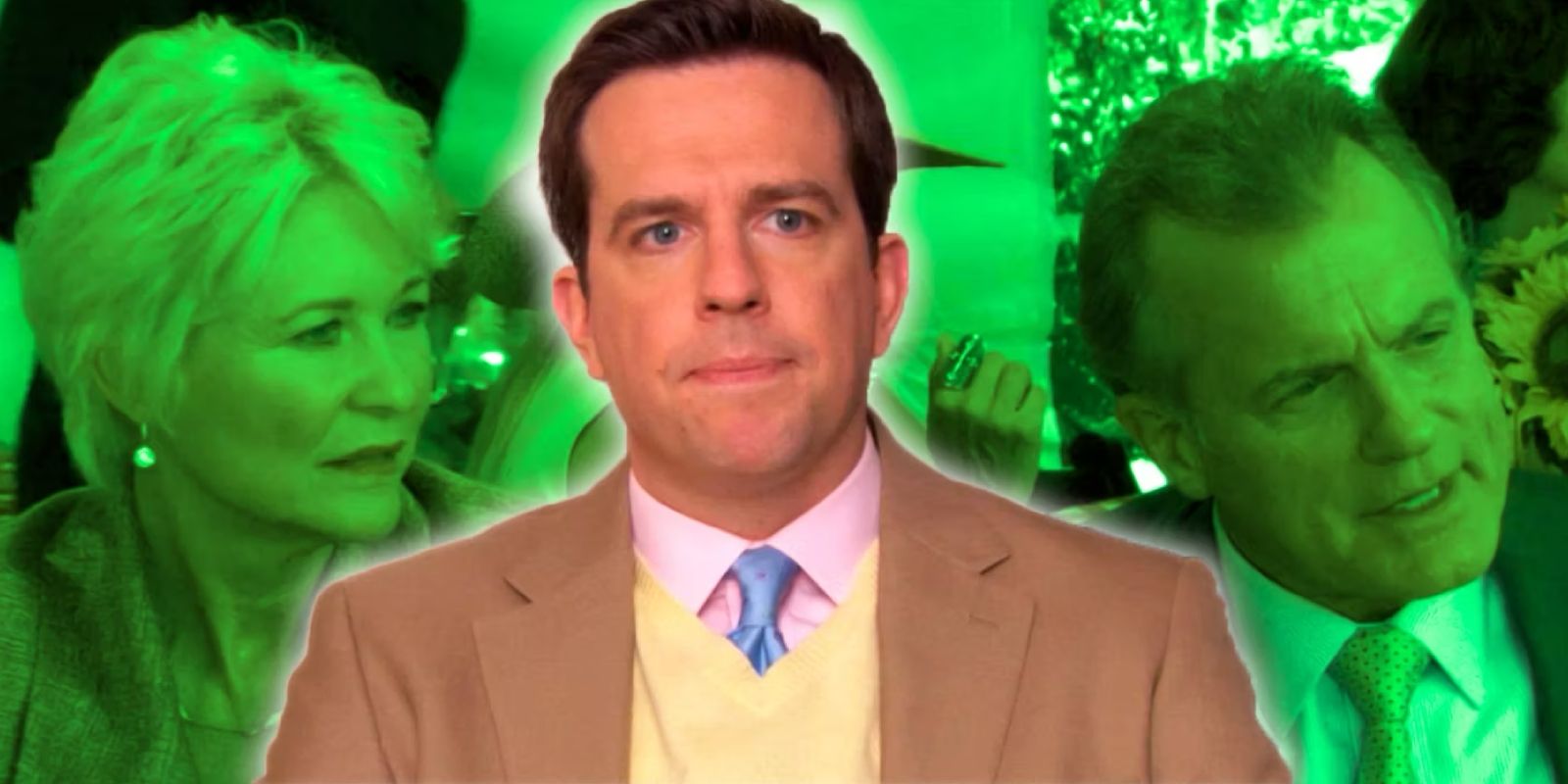 10 The Office Characters Who Were Worthy of Spinoffs
Andy Bernard is an interesting addition to The Office, though he's not introduced until Jim's stint in Stamford during Season 3. With that said, his parents are a big part of his life, and he mentions them frequently. So, it's unsurprising when they attend Andy's proposal to Angela in Season 4. But when they're reintroduced in Season 8's "Garden Party," they're notably different people.
There are other contradictions in what Andy reveals about his parents, and the first is as simple as their names. In Season 4, Andy introduces them as Andrew and Ellen Bernard. But later, it's revealed that his dad's name is Walter Sr. Fans often shrug off the actor changes, assuming that Andy hired actors to play his rather unsupportive parents. But he also mentions that his stepmom is a secretary, and his parents don't divorce until the final season.
2
Pam and Jim's Start Dates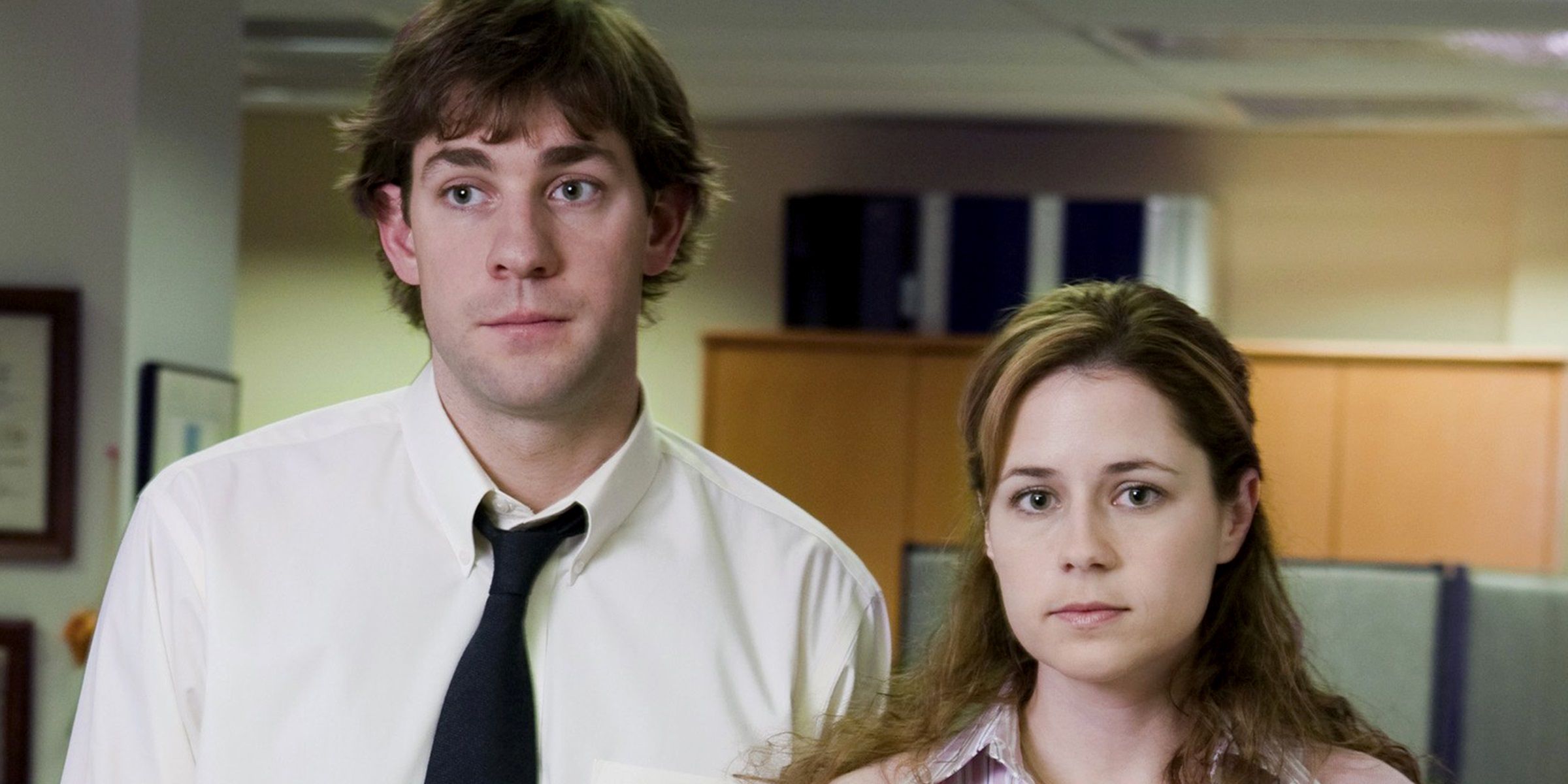 Pam and Jim are a central part of The Office, with their romance a fan favorite throughout the series. With that said, though, there's a massive question about who started working at Dunder Mifflin first, and that question has contradicting answers in the show. The show first brings it up in Season 2's "The Secret," where Jim and Pam discuss his crush on her when she first started at the company. The conversation implies that Jim was working there first.
The next time the topic comes up is in Season 4's "Launch Party" while Jim and Pam have dinner on the roof. They discuss the first conversation they had at Dunder Mifflin, where Pam warns Jim about his deskmate Dwight. That implies that Pam was working there first. So, The Office's timeline is convoluted.
1
Meredith Palmer's Job
Meredith Palmer is one of the most chaotic characters in The Office, almost as bizarre as Creed Bratton himself. She's a partier and lax about her job. But she's also featured with several job titles. In Season 1, her birthday card has a joke from Jim about being an accountant and being able to fudge the numbers.
But for the rest of the season, it's clear that Meredith is in supplier relations. Her job leads to a brief storyline where she admits her tendency to exchange sexual favors for a discount from a specific supplier. Considering people chuckle at Jim's joke and no one finds an issue with it, it's fair to assume it wasn't just a mistake by Jim. It was likely just another mistake by the writers.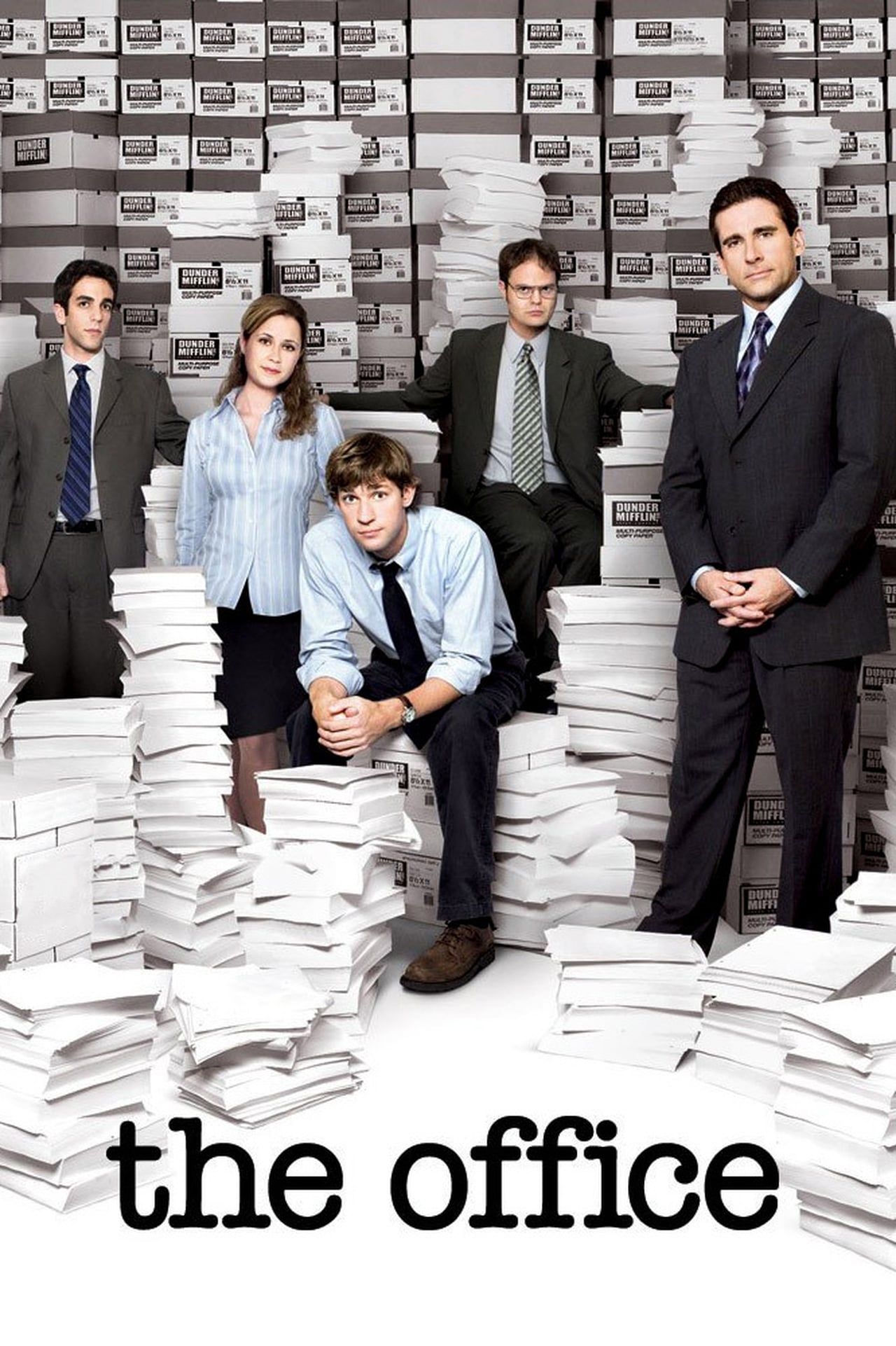 A mockumentary on a group of typical office workers, where the workday consists of ego clashes, inappropriate behavior, and tedium.
Release Date

March 24, 2005

Cast

Steve Carell, John Krasinski, Rainn Wilson, Jenna Fischer

Main Genre

Sitcom

Genres

Sitcom

Rating

TV-14

Seasons

9
on bbc news
on hindi news
on the news today
on channel 7 news
ôrf news
campo grande news ônibus
ôpera news
campo grande news greve de ônibus
l1 news horário dos ônibus
l1 news ônibus
lago azul news ônibus
news österreich
news österreich heute
news österreich aktuell
news öffentlicher dienst
news österreich corona
news öl
news österreich orf
news ö3
news österreich heute aktuell
news österreich sport
ö24 news
ölpreis news
öbb news
ösv news
österreich news krone
övp news
özil news
öffentlicher dienst news 2023
österreich promi news