Survival mode may be considered the best way to play Minecraft for many, but particular world seeds can give you truly awe-inspiring places to experience that classic challenge. From breathtaking landscapes to limited resources on desolate islands, many places will test your ability to endure. Those looking for unique biomes, mobs, or other locations could also pick certain seeds to survive in areas they enjoy the most.
To input a world seed, press the "Advanced" button from the "Create a World" menu before changing your World Type to "Infinite." Unless a specific Seed says otherwise, you can input a code into the "Seed" box without grammatical errors. No matter whether you are entering sequences for worlds with one type of biome, canvases for Creative mode, or the best speedrun seeds in Minecraft, this process remains the same.
Related: 10 Best Seeds For Minecraft 1.20
10
Woodland Mansion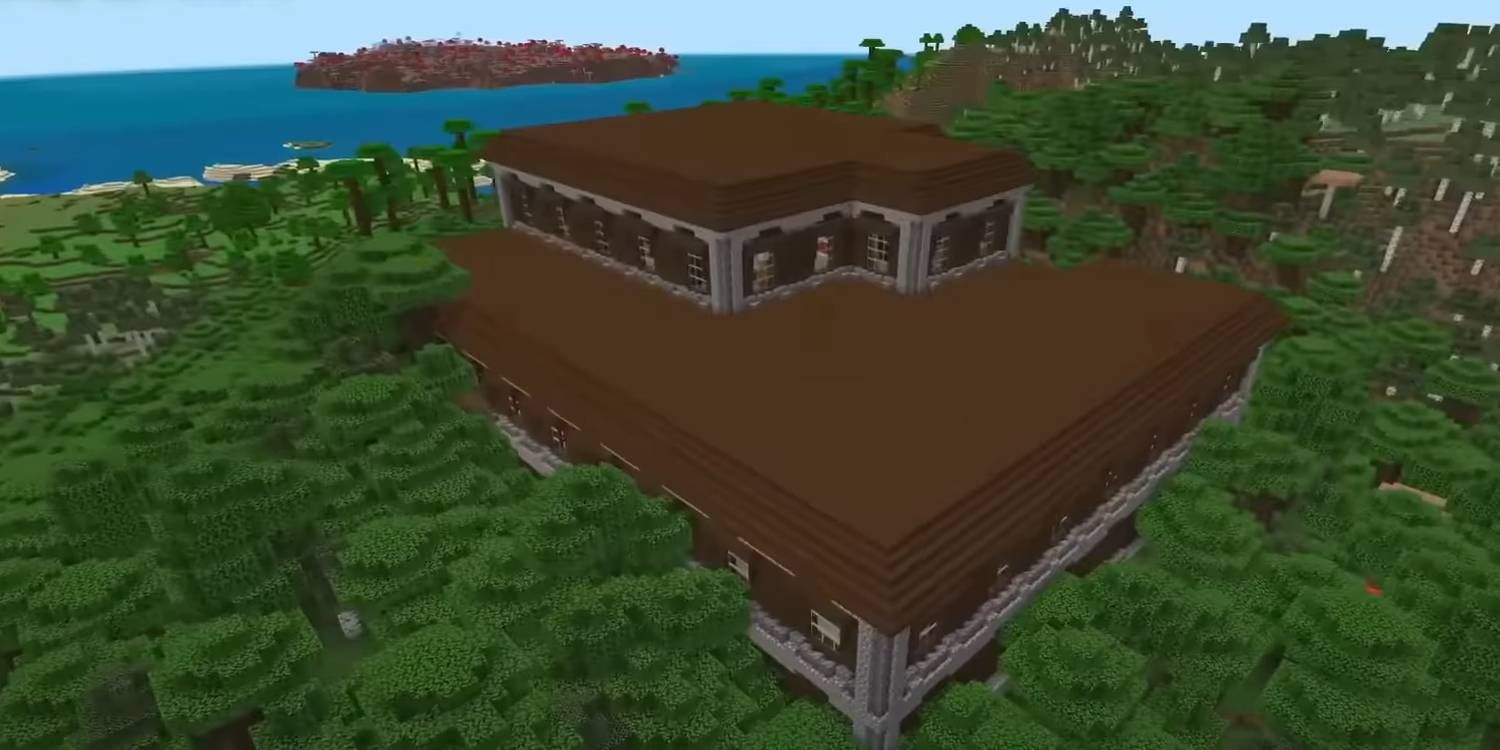 Seed
: -1565193744994431296
Where you spawn in any Minecraft seed can be extremely important in Survival mode since this determines what resources you can access at the start of a new adventure. This world places you right on top of a Mansion structure in a dense forest, surrounding you with trees to cut down for early materials. Nearly every type of forest can be found here, allowing you to harvest many different types of wood.
The village near this area also has a Stronghold underneath it, making it very easy to reach The End from where you spawn.
9
Sand and Ice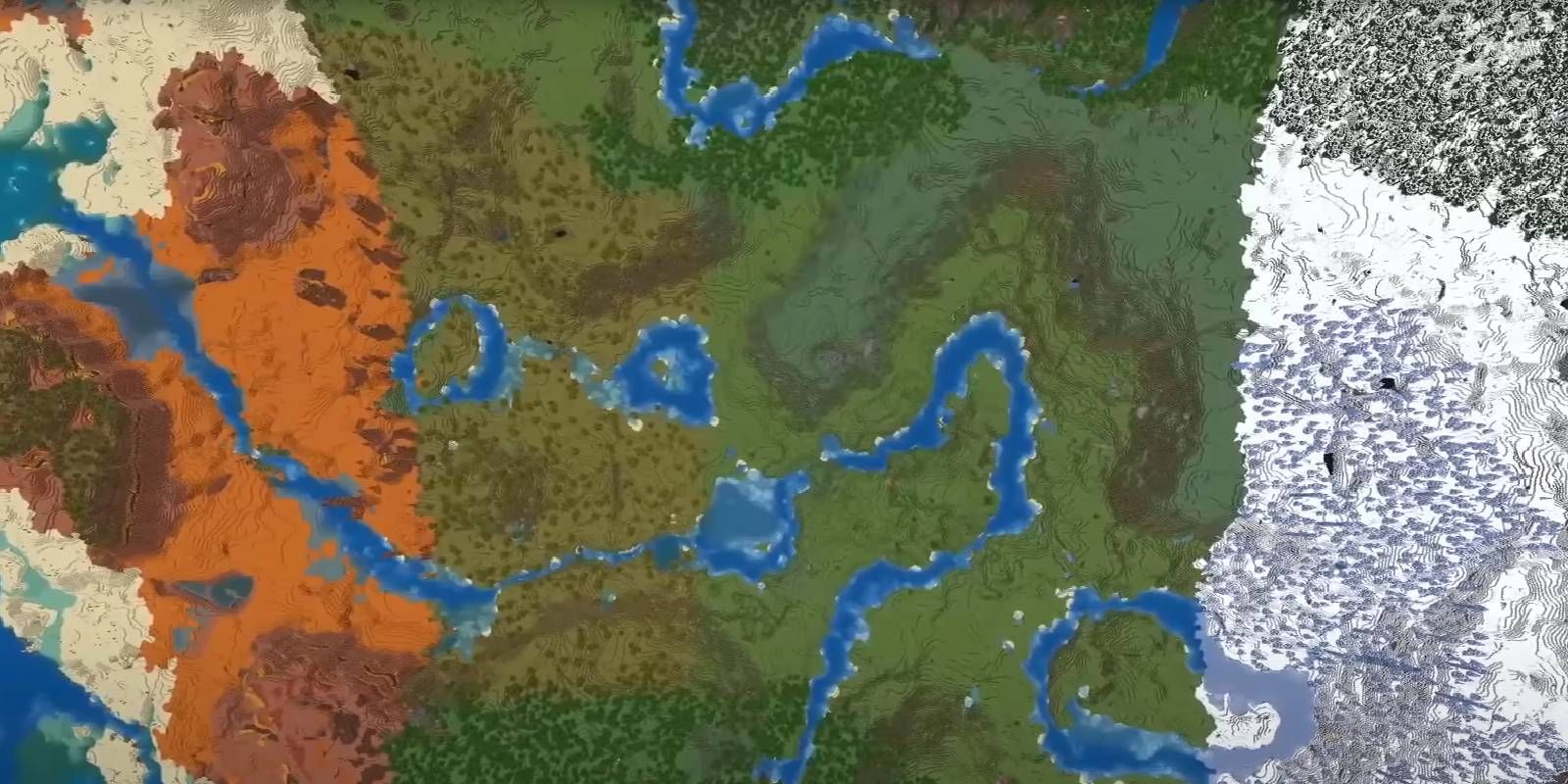 A sharp contrast in biomes can make for some splendid scenery, which this seed does by creating a world with a desert Badlands and snowy mountain ranges only 600 blocks from each other. Along with the meadows and plains here, the ease at which you can travel between each biome could lead to incredibly different explorations. Two Dripstone Caverns inside these spaces contain all the resources you could ask for, from iron to diamonds in Minecraft.
Related: 10 Best Minecraft Seeds For Diamonds
8
Cherry Blossom Island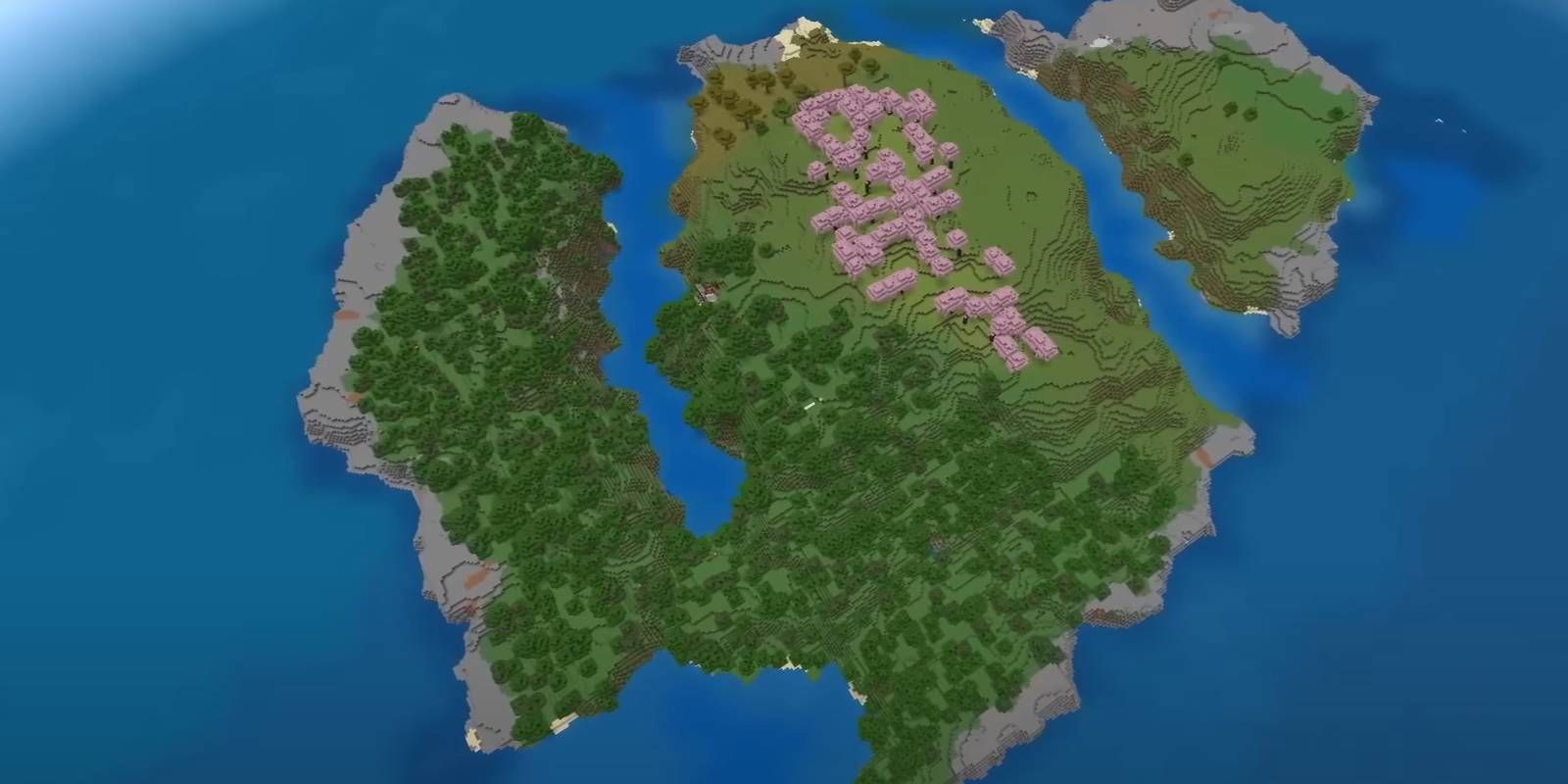 Seed
: -2111445014944430058
The best Cherry Blossom seeds in Minecraft give you a chance to experience the new biome added to the 1.20 update, which features beautiful pink flowered trees within a new type of forest. This seed puts you on an island of Blossoms, surrounded by every other biome in the game. While you could travel anywhere to create your main base, there's something special about a pristine pink island that sits near such interesting landscapes.
7
Ice Spike Tundra
While you may only see it in the distance when you spawn into this seed, this world has a massive Ice Spike biome that stretches for thousands of blocks. With two ruined Nether portals near where you begin, you can also find a River Mansion and several Villages. The abundance of smaller regions around a central snow environment can be great for anyone looking for a cold theme to their Minecraft Survival world.
6
Shipwreck Islands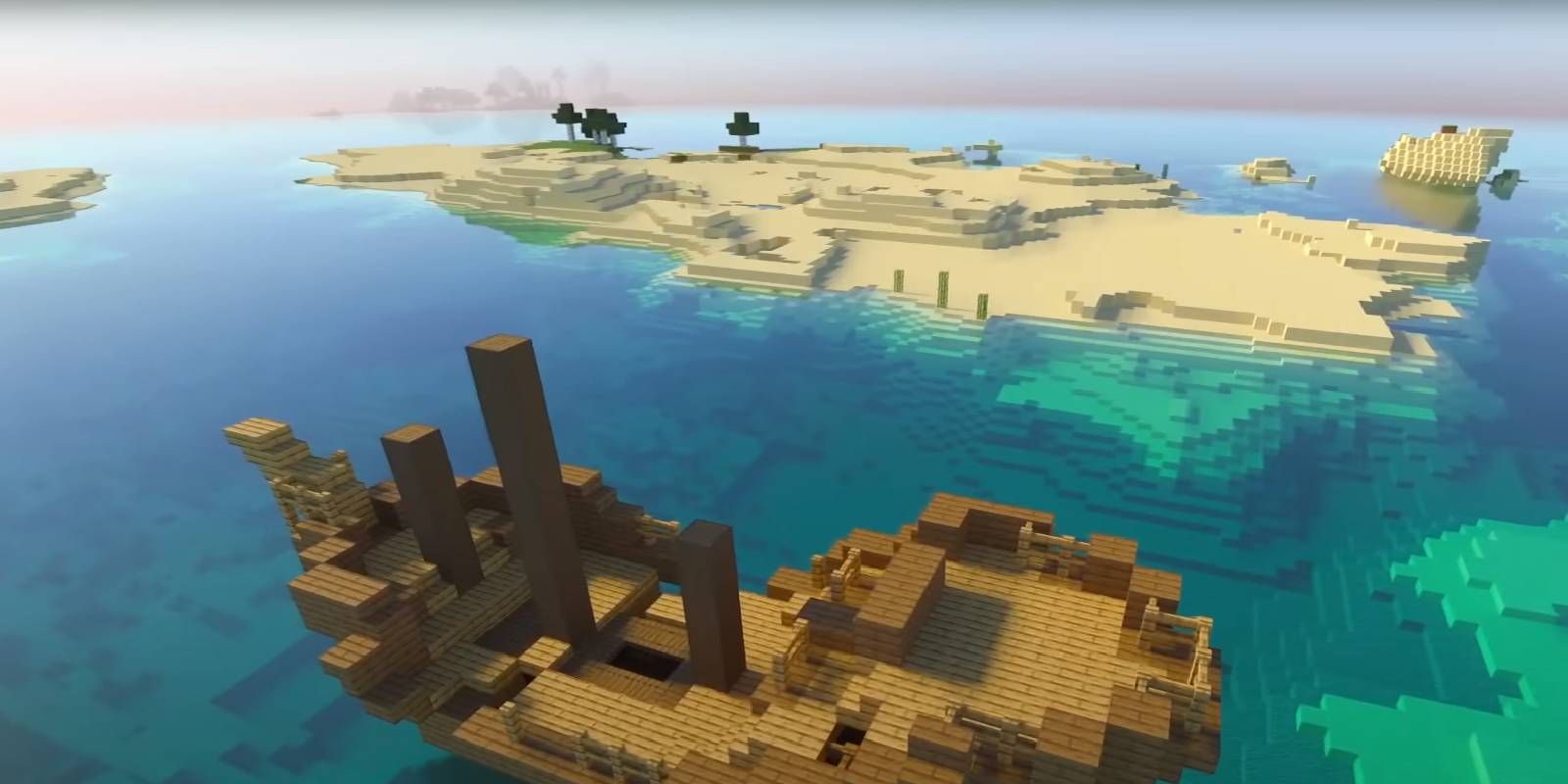 Shipwrecks can be valuable structures to discover in Minecraft, with this world seed giving you two broken vessels close to the desert island you spawn onto. The chests in these ships give you a great head start in Survival mode, including raw materials, tools, weapons, and maybe even some armor. According to the YouTube creator Minecraft & Chill, other landmarks like an Outpost and Village found in a nearby tundra are places you may also loot for helpful gear.
5
Jungle Coast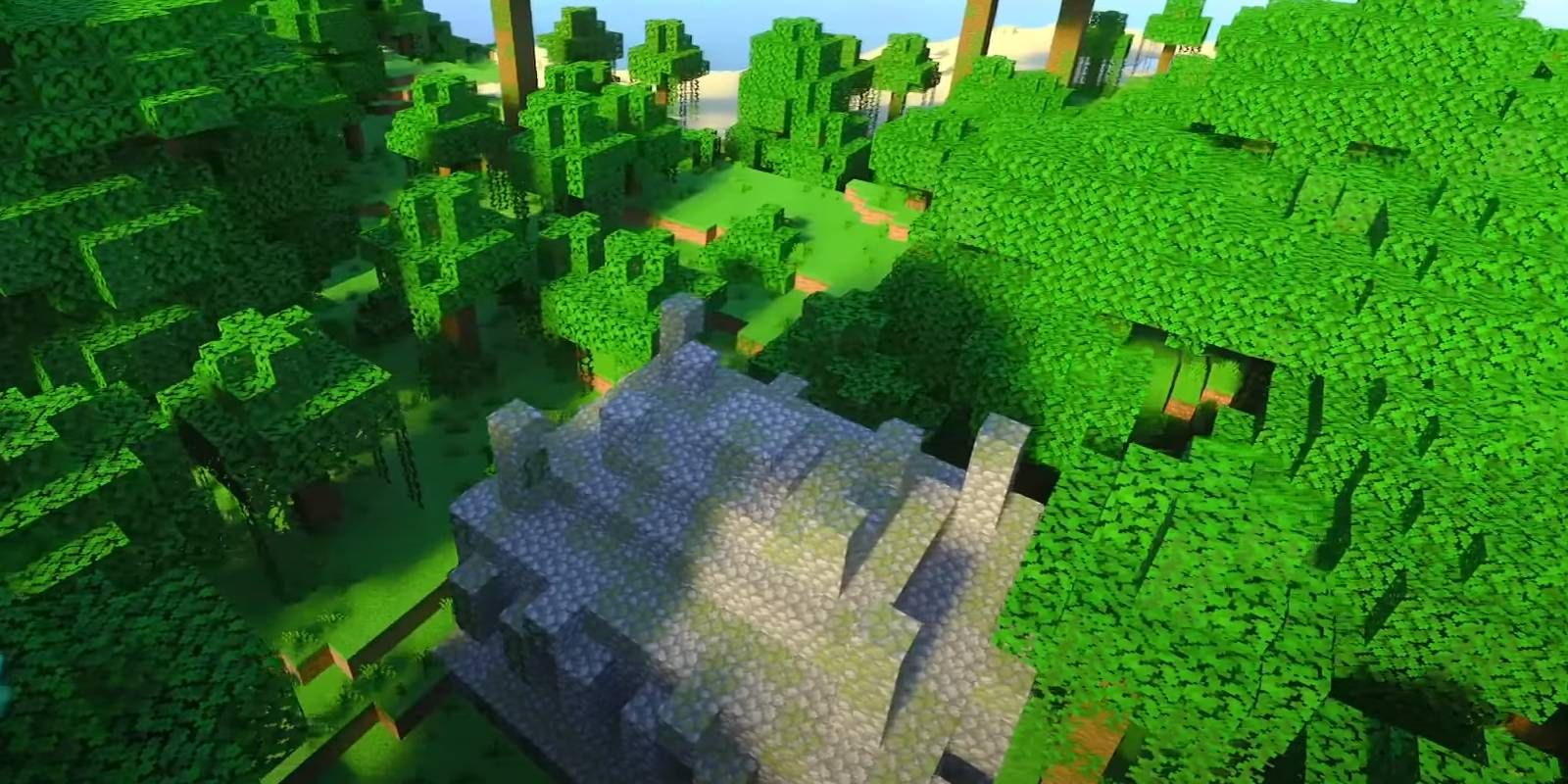 Villages, Outposts, and Temples are essential places to travel to during a good Survival run of Minecraft, making this seed popular by including all three early on. Spawning in this world puts you on the sands of a beach next to a Jungle biome with four Temples hidden inside the dense forest. A nearby Village, both in the forest and in the close desert, should give you everything you need to get started very quickly in your adventure.
There are a few Witch Hut structures within the Jungle biome of this seed as well, but some dangerous mobs guard them. You may want to get some protection against them before trying to loot their homes.
4
River Crossing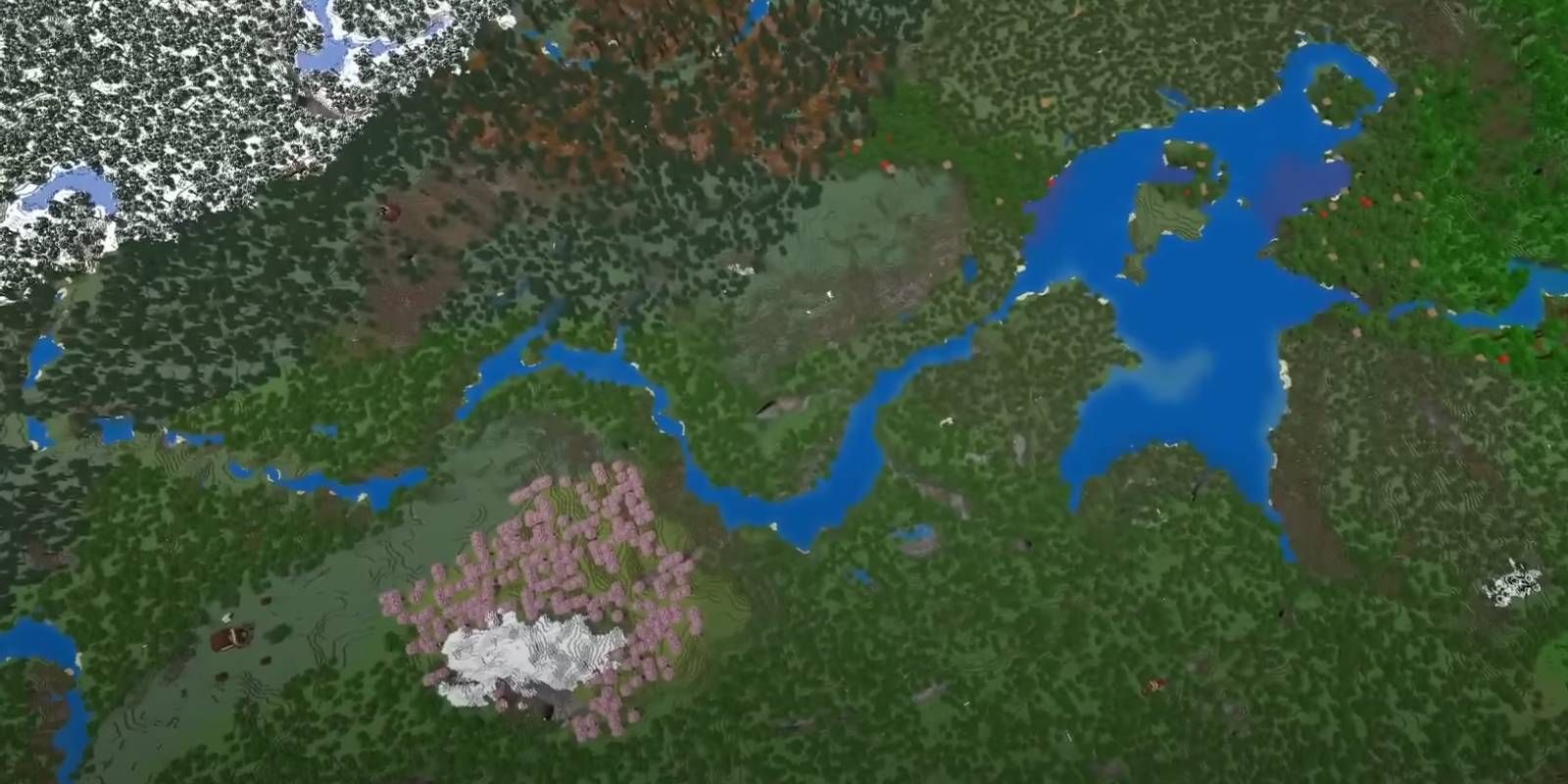 Seed
: 7180606916564781642
One of the biggest challenges with Survival seeds with tons of biomes is the sheer amount of time it takes to travel to each important location. Thankfully, this world provides an easy solution to this problem, with a vast river connecting almost every Minecraft environment. In addition, a Shipwreck and an interesting collection of Cherry Blossom trees inside an enclosed icy mountain give you some advantages to work with when you spawn.
3
Temples of Warmth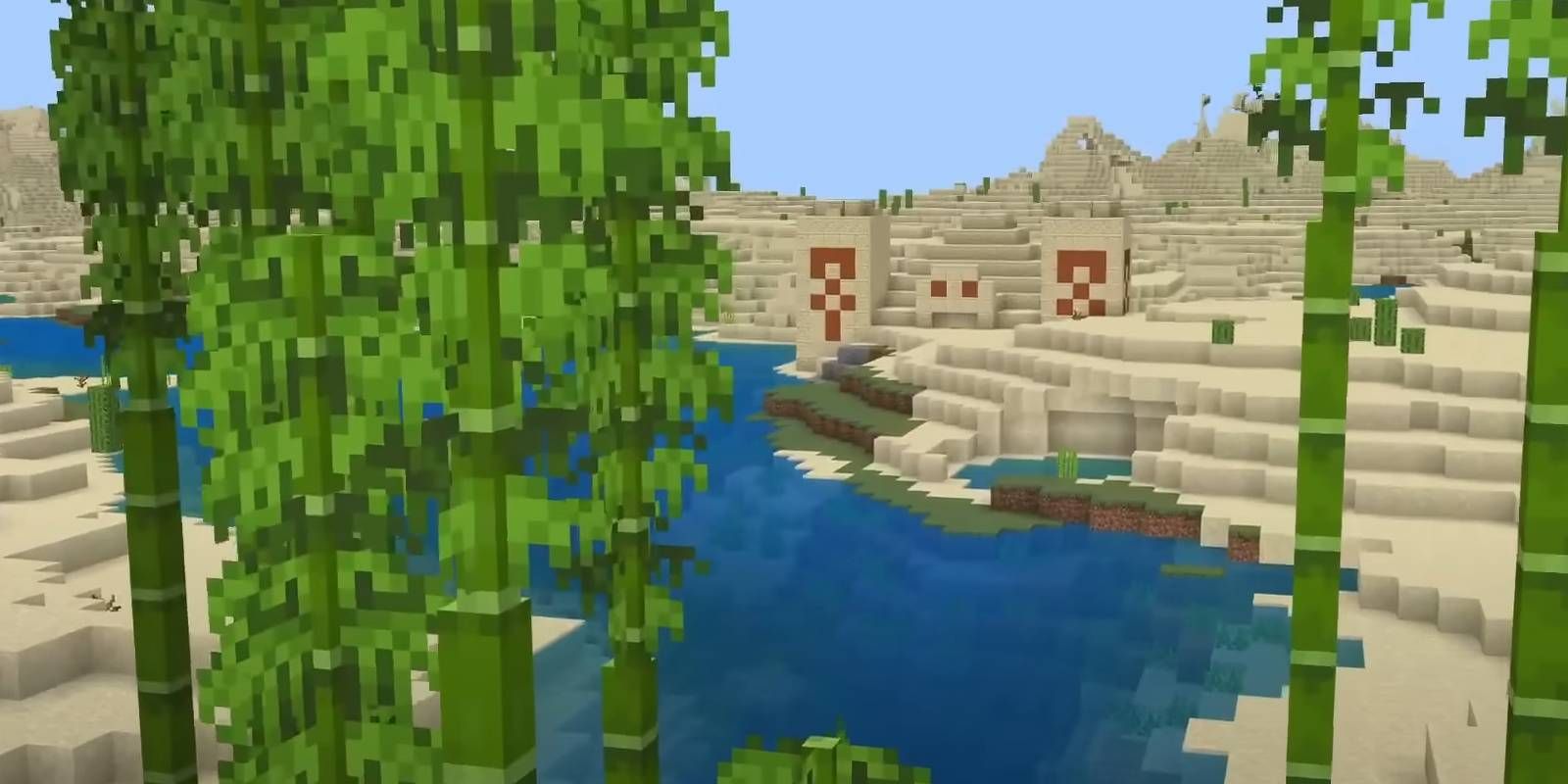 Seed
: -1565193744182814265
"Warm" biomes like Deserts, Badlands, and Jungles are all present here, with several Temples in each region to explore to your heart's content. Three of these spaces also give you access to Strongholds underground, which are perfect for those in Survival mode who eventually want to take on the Ender Dragon. There are so many Ruins, Villages, and even a hidden Igloo base in Minecraft that will keep you busy for a long time.
2
Balanced Biome Beauty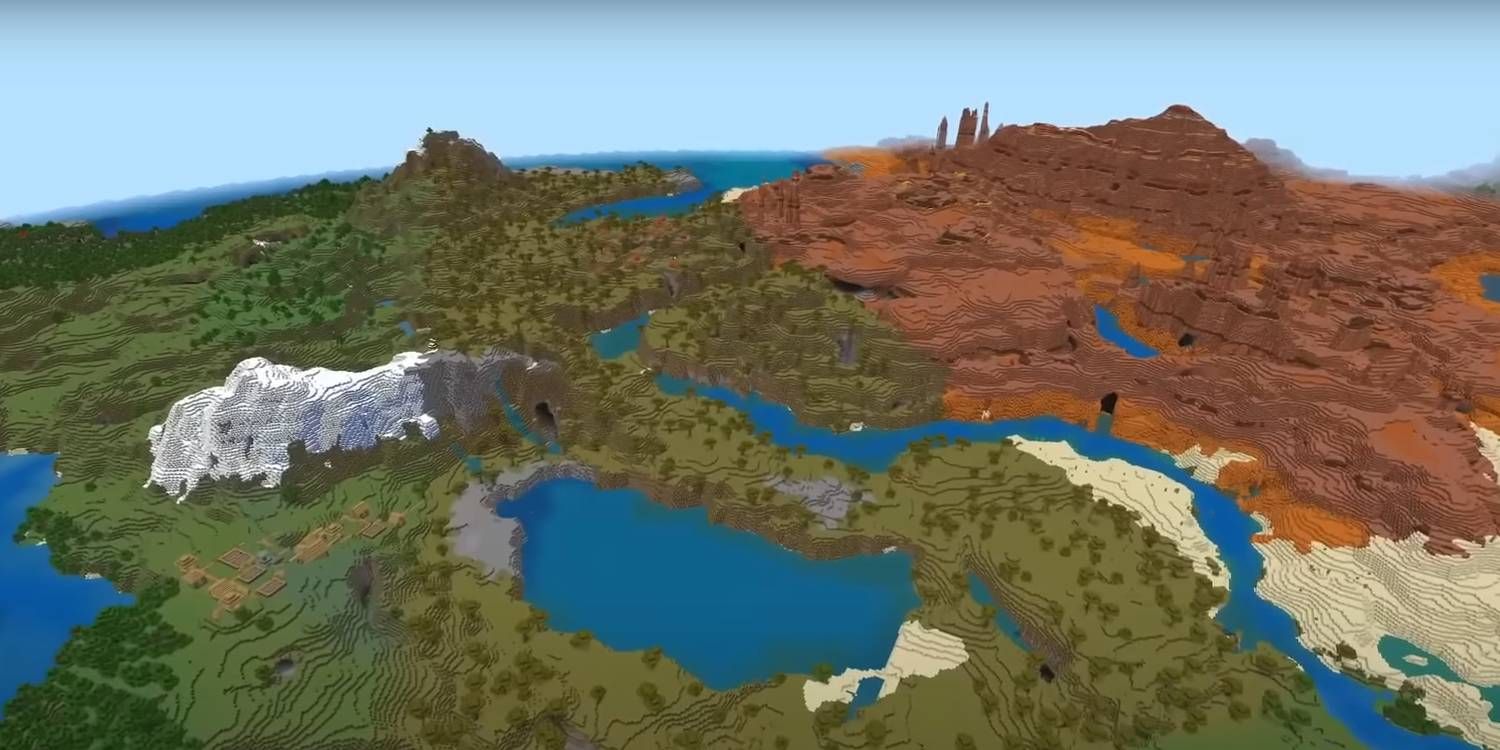 This seed has every Overworld biome within just over 1,000 blocks right when you spawn, creating a shockingly even distribution of environments. A large Badlands biome is located next to a large ocean that connects all these places with every type of aquatic biome. Even the incredibly rare Lush Cave biome is seen underneath a large ravine, allowing you to harvest almost every known material in Minecraft.
1
Island of Endless Possibility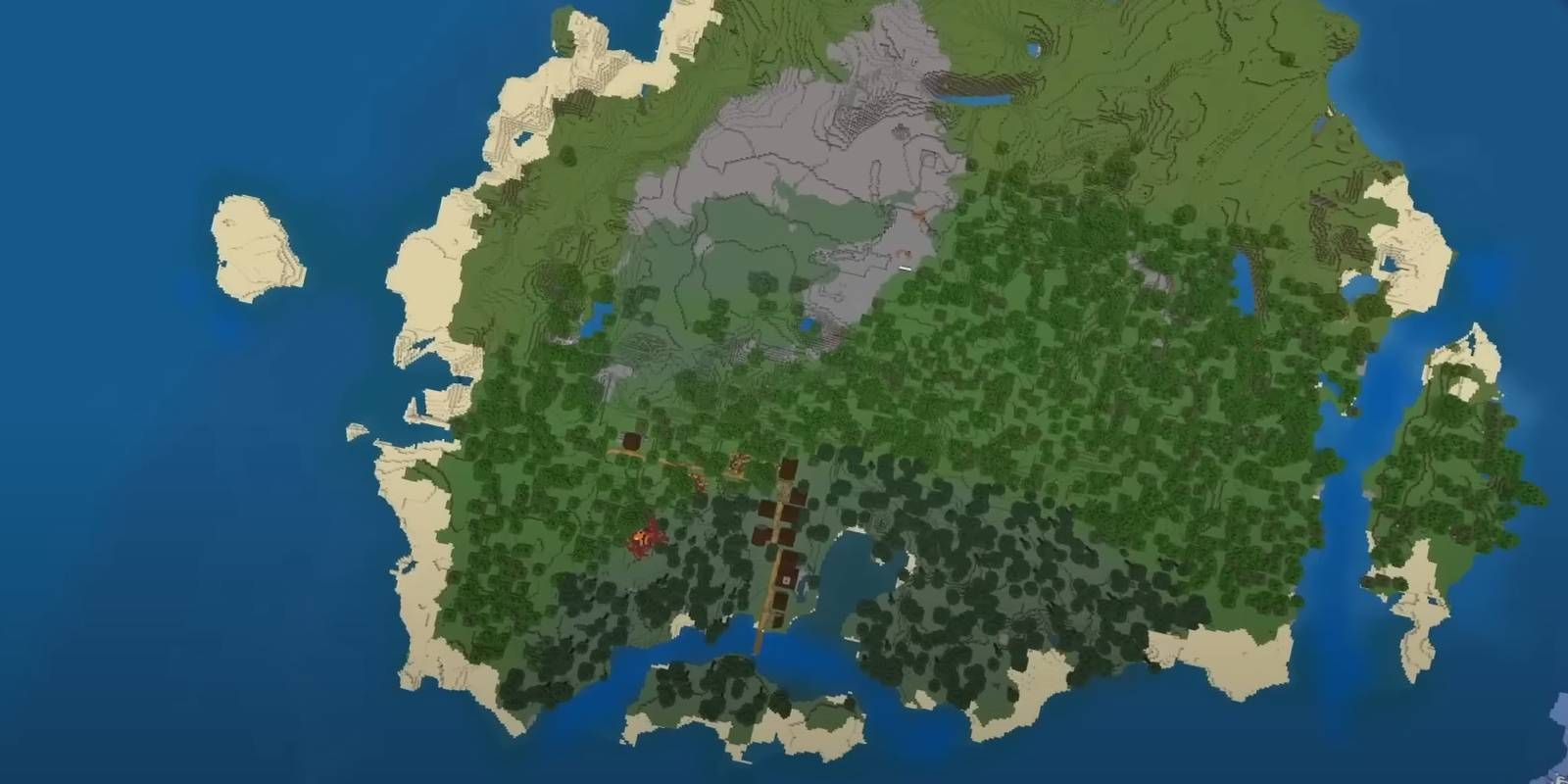 Seed
: -1565193745474179639
This seed has the greatest potential in Survival mode because of the presence of every biome in the game at equal distances from the island you spawn on. Anyone who will be dedicating a lot of their time to a Minecraft world should be able to visit various unique places to keep the experience fresh. All you need is a boat to go anywhere you could imagine in this limitless seed.
The best seeds for Survival in Minecraft provide the resources your character needs to live and a wide variety of places to go that make your adventure constantly exciting through discoveries.
Source: Minecraft & Chill/YouTube
Franchise:

Minecraft

Platform(s):

Android, iOS, Xbox 360, Xbox One, PlayStation 3, PlayStation 4, PlayStation Vita, Wii U, Nintendo Switch, Nintendo 3DS

Released:

2011-11-18

Developer(s):

Mojang

Publisher(s):

Mojang, Xbox Game Studios, Sony Interactive Entertainment

Genre(s):

Sandbox, Adventure, Open-World

Multiplayer:

Online Co-Op, Online Multiplayer

Platforms:

Xbox One

Publishers:

Mojang Studios

Release Date :

October 7, 2019

Rating:

7+
on bbc news
on hindi news
on the news today
on channel 7 news
ôrf news
campo grande news ônibus
ôpera news
campo grande news greve de ônibus
l1 news horário dos ônibus
l1 news ônibus
lago azul news ônibus
news österreich
news österreich heute
news österreich aktuell
news öffentlicher dienst
news österreich corona
news öl
news österreich orf
news ö3
news österreich heute aktuell
news österreich sport
ö24 news
ölpreis news
öbb news
ösv news
österreich news krone
övp news
özil news
öffentlicher dienst news 2023
österreich promi news