Batman is most famous as a gritty, street-level superhero taking on crime-noir capers, but DC's brooding vigilante has starred in some exciting sci-fi stories as well. Versatility is one of the character's strongest aspects, as he's been able to fit in grounded comics and the more fantastical all the same.
Several talented writers and artists have delved into the sci-fi genre with the Dark Knight both in and out of the mainline canon. Grant Morrison's The Return of Bruce Wayne was a time-traveling epic, while Brian Michael Bendis' Universe looked at Batman's colorful brand of sci-fi during the Silver Age of Comics.
RELATED: 10 Best Comics Where Batman & Catwoman Were Allies, Ranked
10
The Return Of Bruce Wayne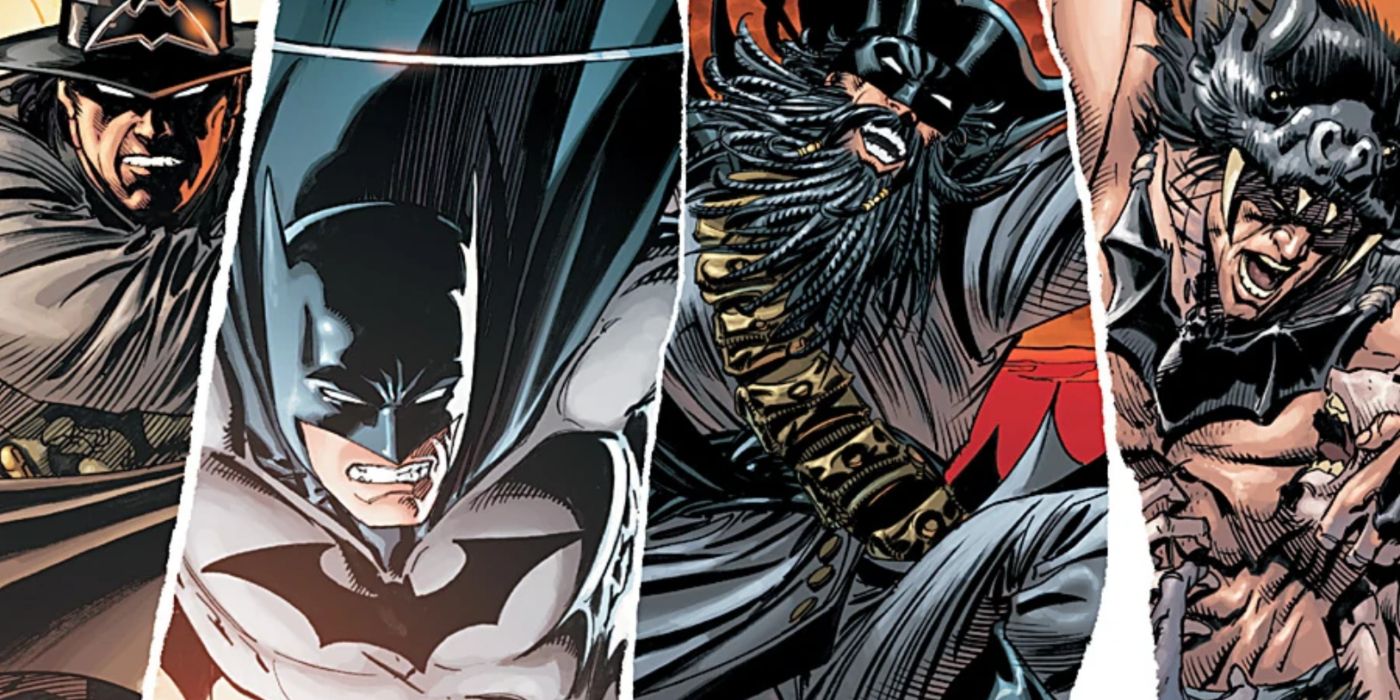 Grant Morrison's Batman catalog is another reason why readers hold the writer in such high regard, and The Return of Bruce Wayne took the hero on a time-jumping adventure. Bruce travels through different eras after Darkseid fired him back in time during Final Crisis.
Though divisive as Morrison's aforementioned Justice League arc was, it proved to be the perfect starting point for The Return of Bruce Wayne alongside artist Andy Kubert. On top of the unabashedly bizarre sci-fi elements of the plot, this sci-fi quest was an excellent framing device to drive home the theme of Batman being — both literally and metaphorically — timeless.
9
Batman Beyond: Neo-Year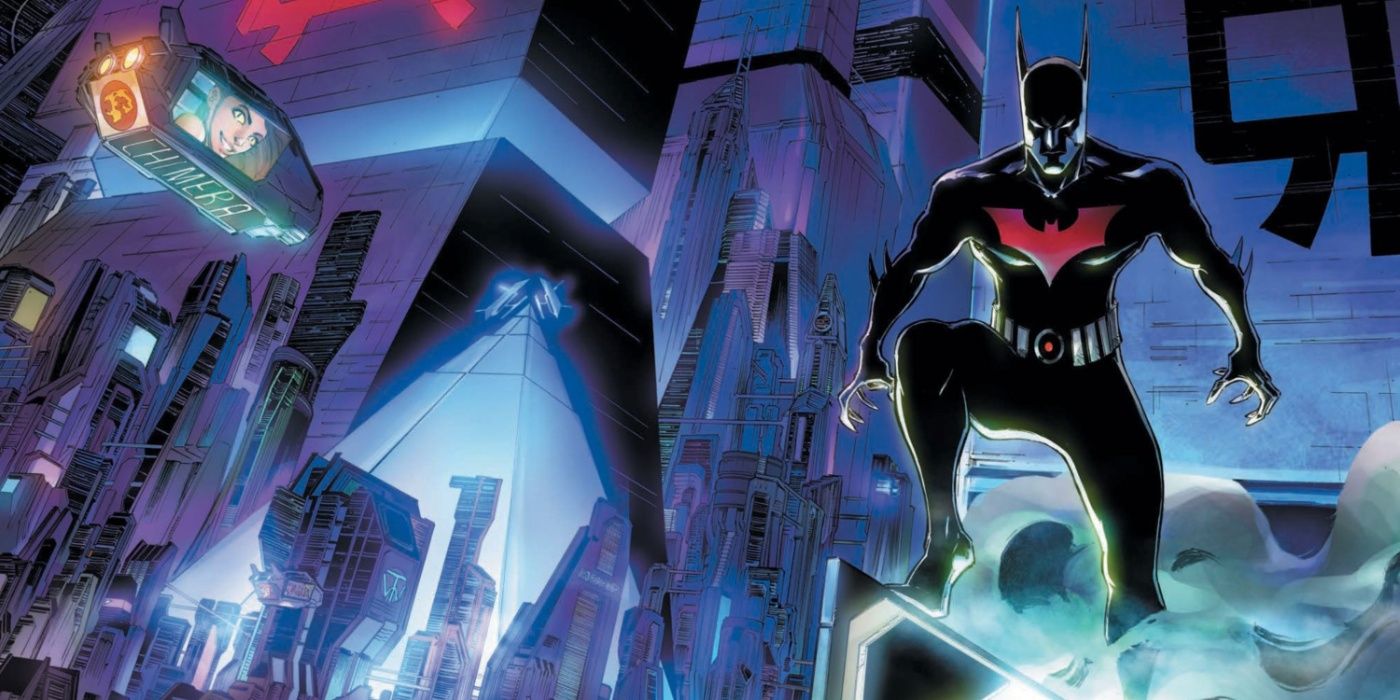 It would be hard to look at the character's history in the sci-fi genre without acknowledging the fan-favorite Batman Beyond. The series is one of the best TV shows in the DC Animated Universe, and Collin Kelly, Jackson Lanzing, and Max Dunbar's Neo-Year expands upon this setting's best qualities.
Forced to live without Bruce Wayne, Batman Beyond: Neo-Year managed to tell an engaging story about Terry McGinnis' growing pains while trying to forge his own identity under a storied mantle. This theme is bolstered by Gotham City's radical shift toward a cyberpunk setting and a villain unique to Terry's incarnation of the Dark Knight.
8
Universe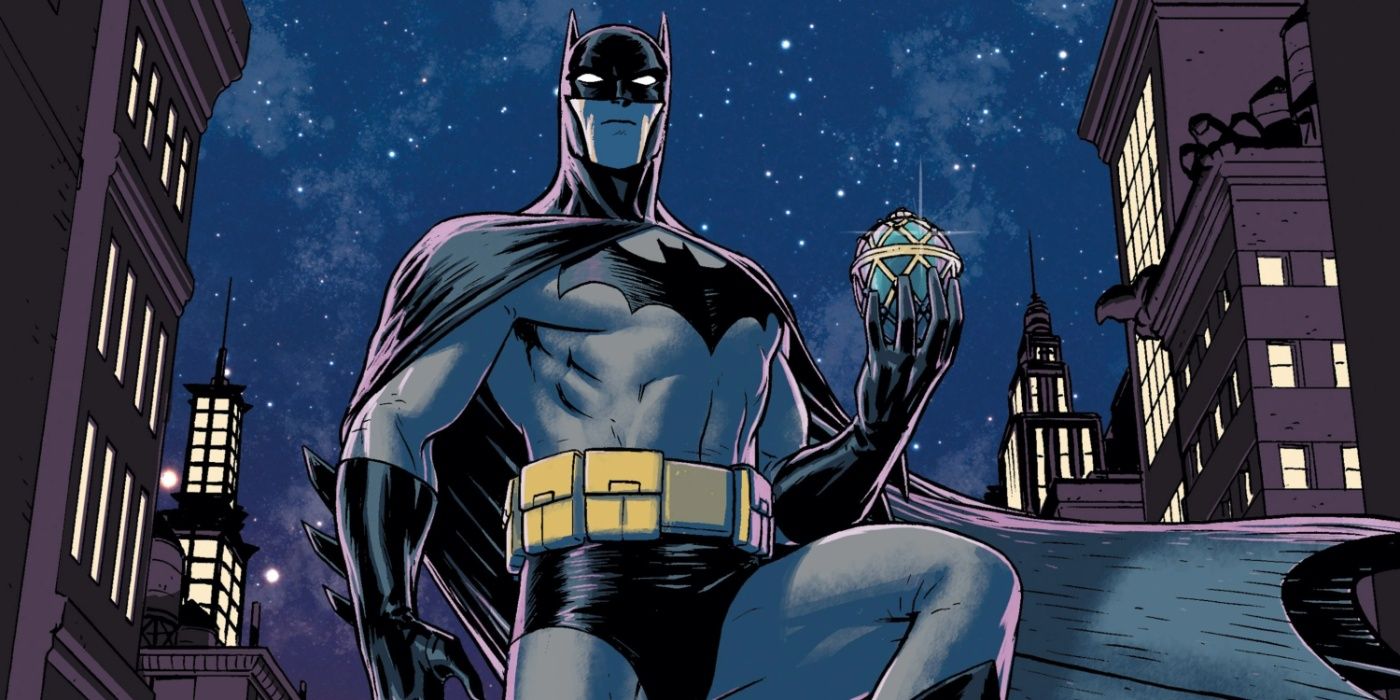 Brian Michael Bendis is another industry veteran, and considering his start in the medium through engrossing crime-noir — including his celebrated Daredevil run with Alex Maleev — the approach he took with artist Nick Derington in Universe is surprising. This series begins with the Caped Crusader unraveling a mystery behind an artifact stolen by the Riddler but explodes into a DCU-wide sci-fi venture.
While the Silver Age's brand of campiness has aged poorly, elements of it live on in terrific homages like Universe. On top of feeling like a "victory lap" of Batman's vibrant mythos, it tastefully modernizes the Silver Age's inherent sense of zaniness with humor, heart, and a revolving cast of DCU's strangest heroes and villains.
RELATED: 25 Darkest Batman Comics On DC Universe Infinite, Ranked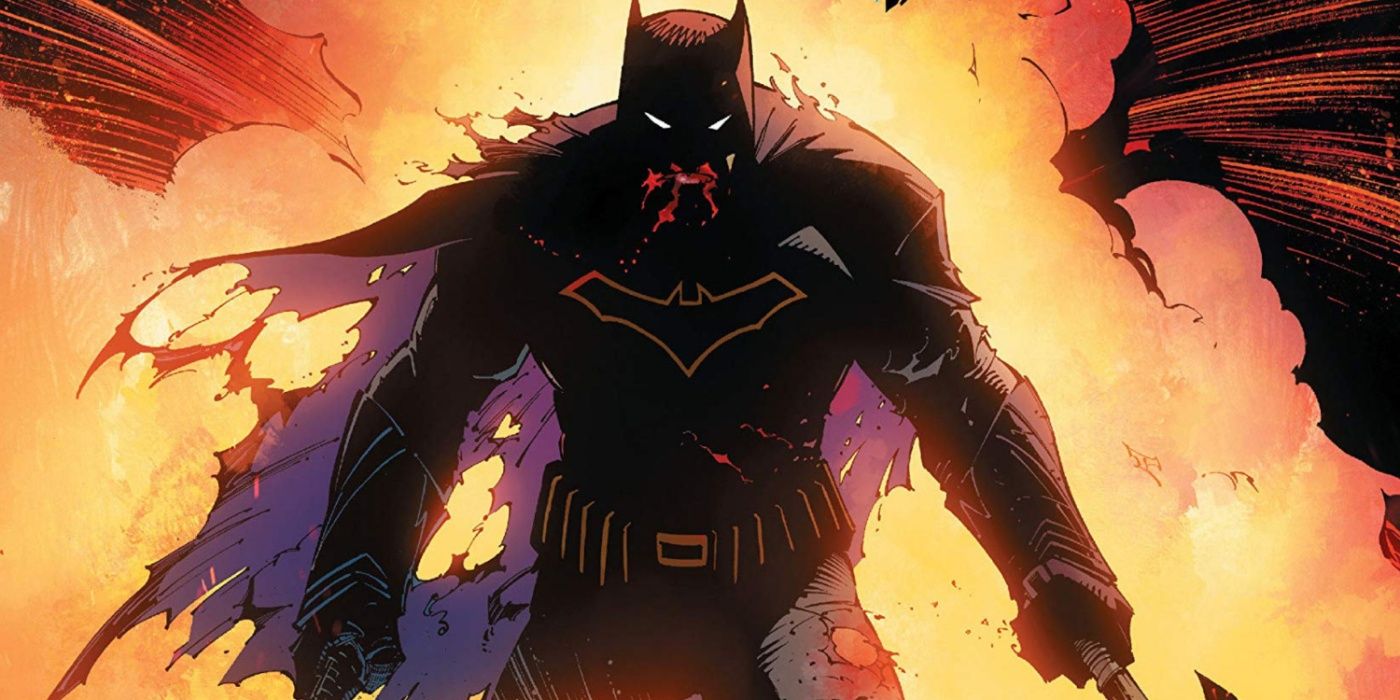 Simultaneously functioning as another relaunch for the DC universe and the finale to Scott Snyder and Greg Capullo's Batman stint, Dark Nights: Metal is a delightfully bombastic story. After Batman discovers that the Dark Multiverse exists beneath the core of the greater multiverse, seven evil incarnations of the character are unleashed on a bloody quest to spread darkness.
One part Batman story and Justice League saga, Dark Nights: Metal is an unapologetically bizarre series that succeeds precisely because of its over-the-top elements. The crossover story arc ambitiously meshes cosmic horror, sci-fi, and the occult for one of DC's wildest narrative rollercoasters.
6
Batman Beyond: Neo-Gothic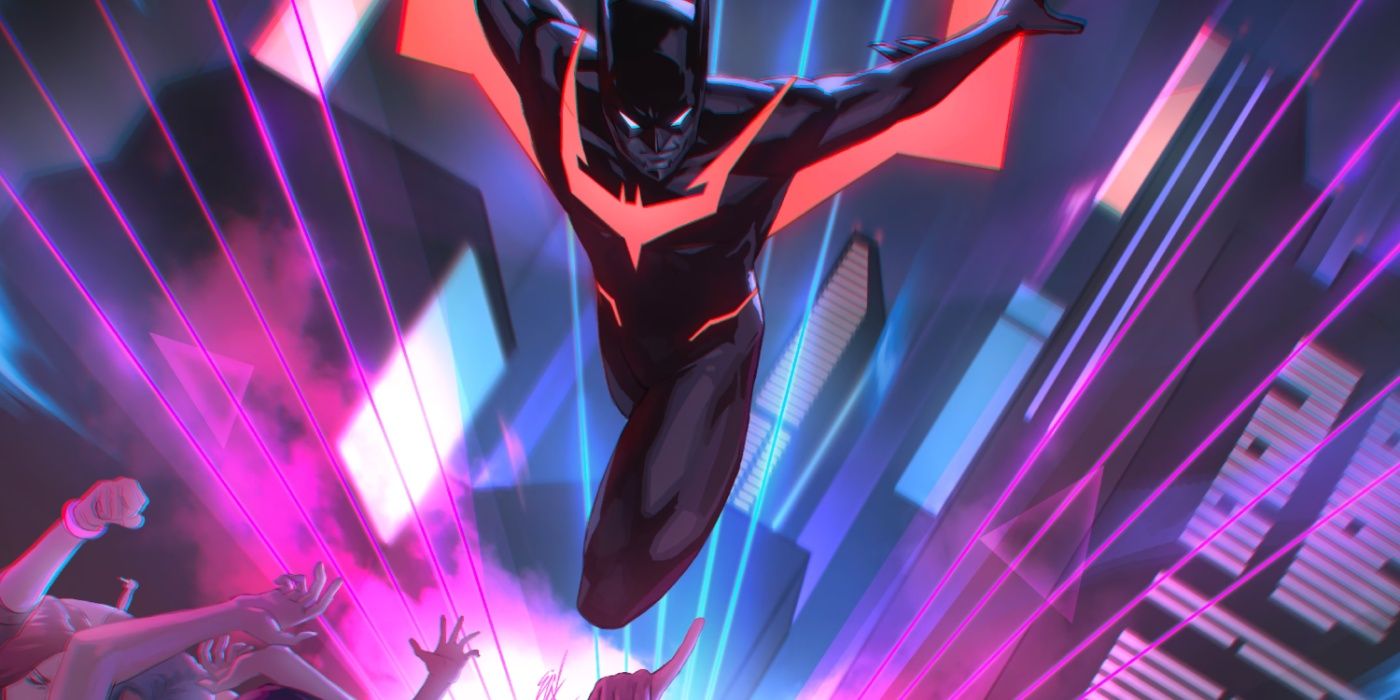 Capitalizing on the success of Neo-Year, the creative team returns for the sequel series Batman Beyond: Neo-Gothic. The series is still running, seeing Terry as Batman trying to uncover the mystery behind the disappearance of children deep within Gotham City's underground.
Neo-Gothic has proven to be a strong successor so far, giving this young Batman a compelling new case to solve through the lens of the cyberpunk genre's neon trappings. Likewise, the sequel has also managed to blend tantalizing elements of magic and the supernatural in this sci-fi setting, adding to the intriguing mythos of this alternate take on Gotham.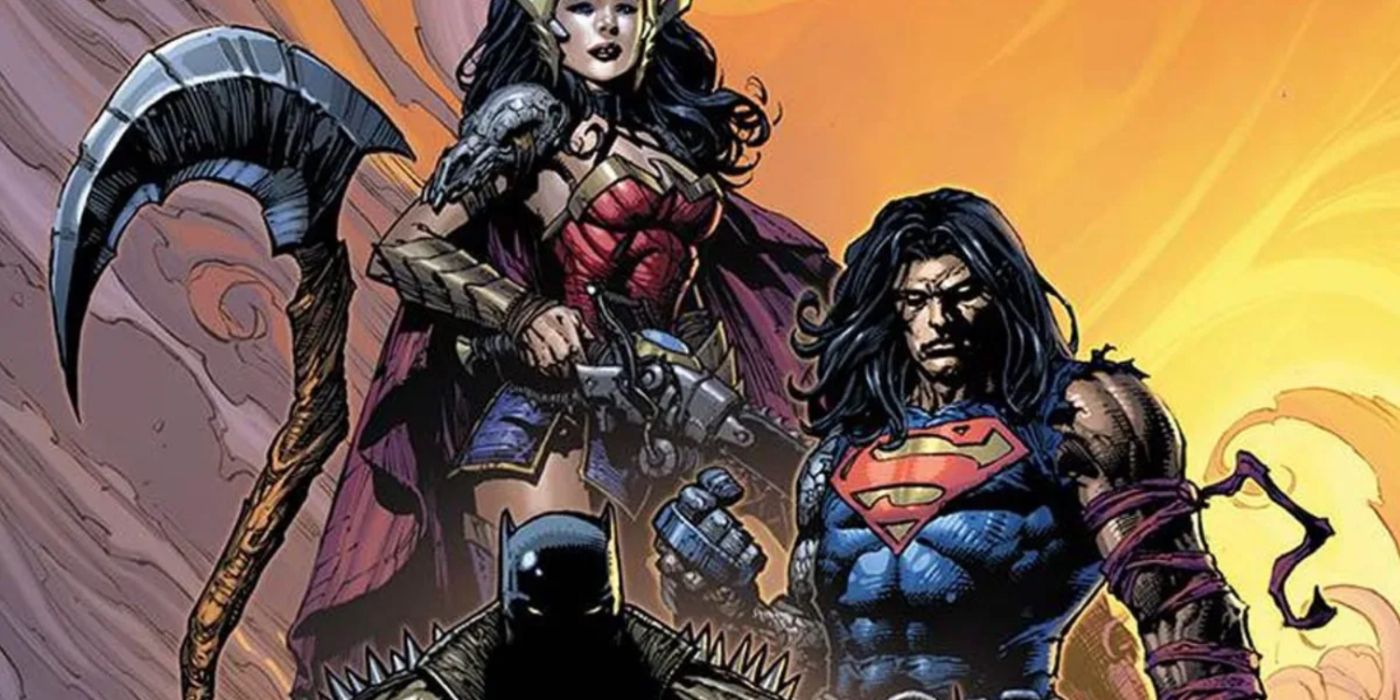 Returning to conclude the sprawling five-year-long crossover arc, Snyder and Capullo's Dark Nights: Death Metal ups the ante in terms of its tone and atmosphere. In the aftermath of Metal, this sequel sees Batman, Wonder Woman, Superman, and more desperate to fight back against the Batman Who Laughs' grim multiversal reign.
Dark Nights: Death Metal doubles down on the bleak over-the-top nature of its predecessor to great effect, envisioning Batman and the wider DC universe through an entertaining heavy-metal lens. Likewise, this closer to the Dark Multiverse Saga expands upon the cosmic horror and sci-fi elements from Batman's corner of DC continuity.
RELATED: 10 Best Modern Batman Quotes From the Comics, Ranked
4
Beyond The White Knight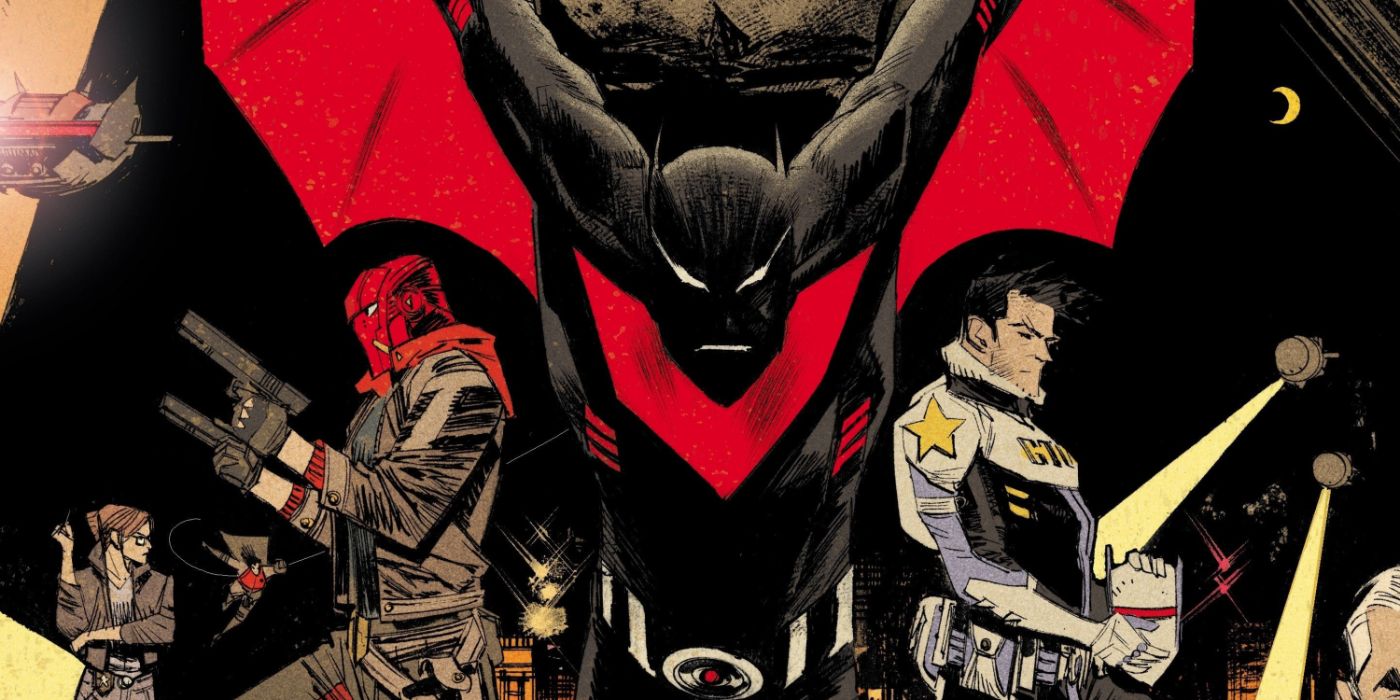 DC Black Label has paved the way for some excellent alternate-timeline Batman comics, and Terry's version of the hero bleeds into Sean Murphy's Beyond the White Knight. The maxiseries is one of the best stories from the imprint, with this third mainline installment seeing Bruce break out of prison to a Gotham enveloped in a cyberpunk dystopia.
Overall, the White Knight universe has been celebrated for how it makes inventive twists on established Batman canon, and Beyond manages to combine Bruce and Terry's worlds effectively. Complete with some outrageous technology and Murphy's strikingly moody art style, Beyond the White Knight is a satisfying alternate take on the hero's packed mythos.
3
Failsafe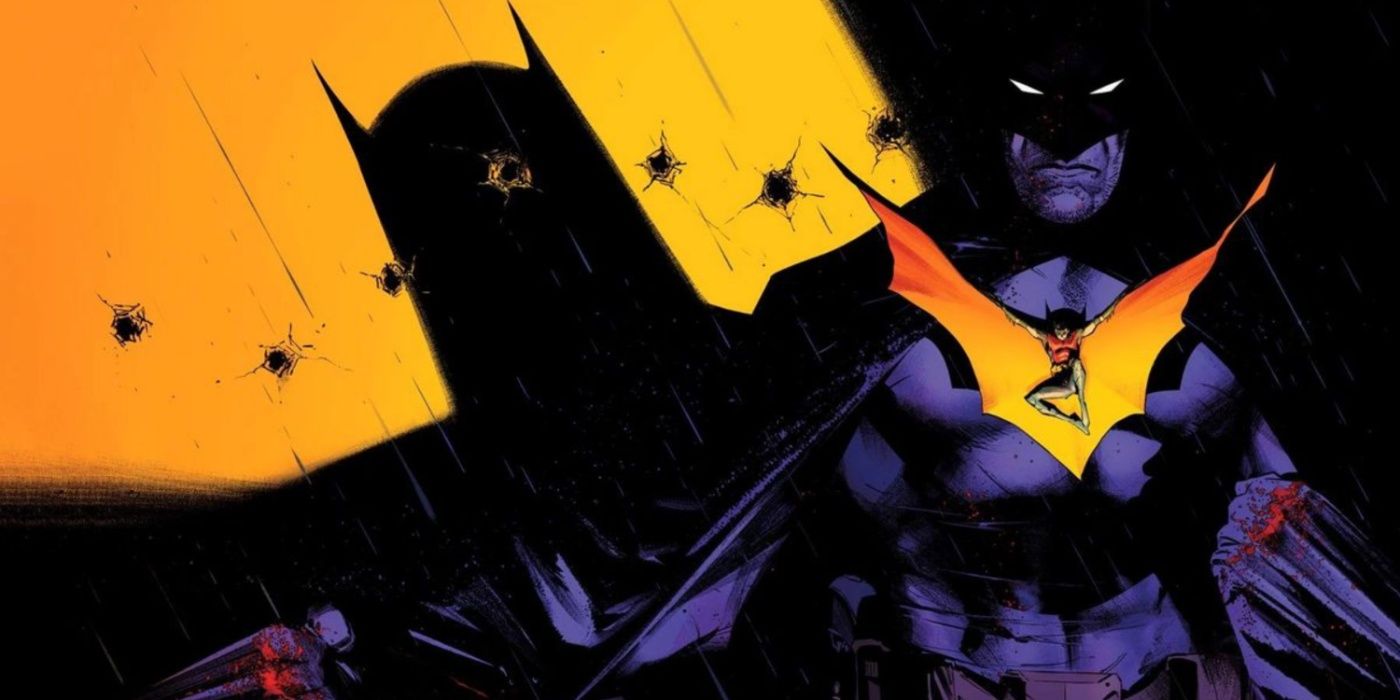 The current run of Batman under Chip Zdarsky and Jorge Jiménez began with a strong opening arc in Failsafe. While famously known for his obsessive strategic planning and contingencies, the titular robotic backup plan turned into one of Gotham City's deadliest threats.
Failsafe is one of the better Gotham-wide Batman arcs in the modern era, cleverly tying elements of the Dark Knight's established mythos like the ramifications of Mark Waid's Tower of Babel and Morrison's modernized take on the Batman of Zurr-En-Arrh. It all ties together in an impressive, globe-trotting action tale involving Failsafe turning the city into an A.I.-monitored surveillance state.
2
The Bat-Man Of Gotham
In the second arc of Zdarsky's Batman run, the writer teams up with artist Mike Hawthorne for the multiversal The Bat-Man of Gotham. Set in the immediate fallout of Failsafe, this storyline sees Bruce fired into an alternate dystopian reality where the Red Mask rules over Gotham with a fascistic vice grip.
While this story felt like a jarring diversion in some respects, and the current Gotham War arc seems to be beating a tired Bat-Family trope, The Bat-Man of Gotham was an entertaining stopgap arc into an intriguing alternate reality. Packed with subversions and sci-fi exploits, the closing moments of this run also felt like a colorful celebration of the hero with an appeal akin to Spider-Man: No Way Home's spin on its multiple heroes.
1
Last Knight On Earth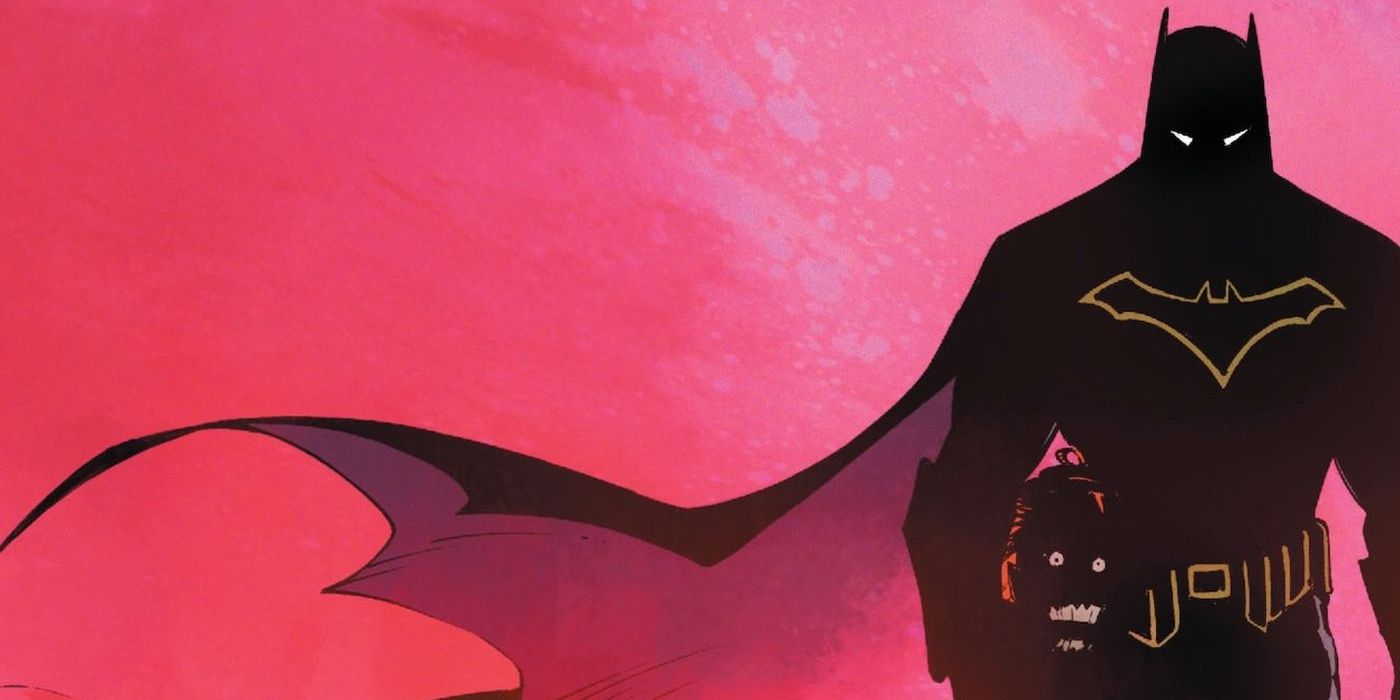 Though they're best known for their groundbreaking New 52 Batman run, Scott Snyder and Greg Capullo created a terrific alternate-timeline epic with Last Knight on Earth. Bruce awakens in Arkham Asylum with the revelation that he's allegedly never been the Caped Crusader, only for the story to unravel into a sci-fi/post-apocalyptic thriller where nothing is as it seems.
Last Knight on Earth is a concept that could only work with an "Elseworlds" approach, and it uses Black Label's format for everything that it's narratively worth. The series is all the better for it, telling a subversive and inspired story that blends Batman lore, the wider DC universe, and Mad Ma​​​​​x.
on bbc news
on hindi news
on the news today
on channel 7 news
ôrf news
campo grande news ônibus
ôpera news
campo grande news greve de ônibus
l1 news horário dos ônibus
l1 news ônibus
lago azul news ônibus
news österreich
news österreich heute
news österreich aktuell
news öffentlicher dienst
news österreich corona
news öl
news österreich orf
news ö3
news österreich heute aktuell
news österreich sport
ö24 news
ölpreis news
öbb news
ösv news
österreich news krone
övp news
özil news
öffentlicher dienst news 2023
österreich promi news