Science fiction stories often push the boundaries of imagination, creating unique worlds, societies, and notions that challenge viewers' perceptions and expand their ideas of what is possible. These narratives range from encounters with alien species, artificial intelligence, time travel, robotics, and teleportation to other innovative ideas that amaze sci-fi enthusiasts. In these imaginative worlds dwell characters whose journeys add to the stories' depths.
Prime Video boasts a wide array of sci-fi movies and TV shows, and finding just the right one can be such a hassle sometimes. However, with a carefully assembled collection of TV series, one can make a more informed choice on what to select. Gen V, for example, which emanates from the gritty and violent universe of The Boys, is currently one of the finest sci-fi series on the platform, and it will surely be a delight for its dedicated fans to learn that its second season is forthcoming.
In the meantime, in no particular order, here are some other awesome sci-fi TV shows worth exploring on Prime Video.
10
Gen V (2023-Present)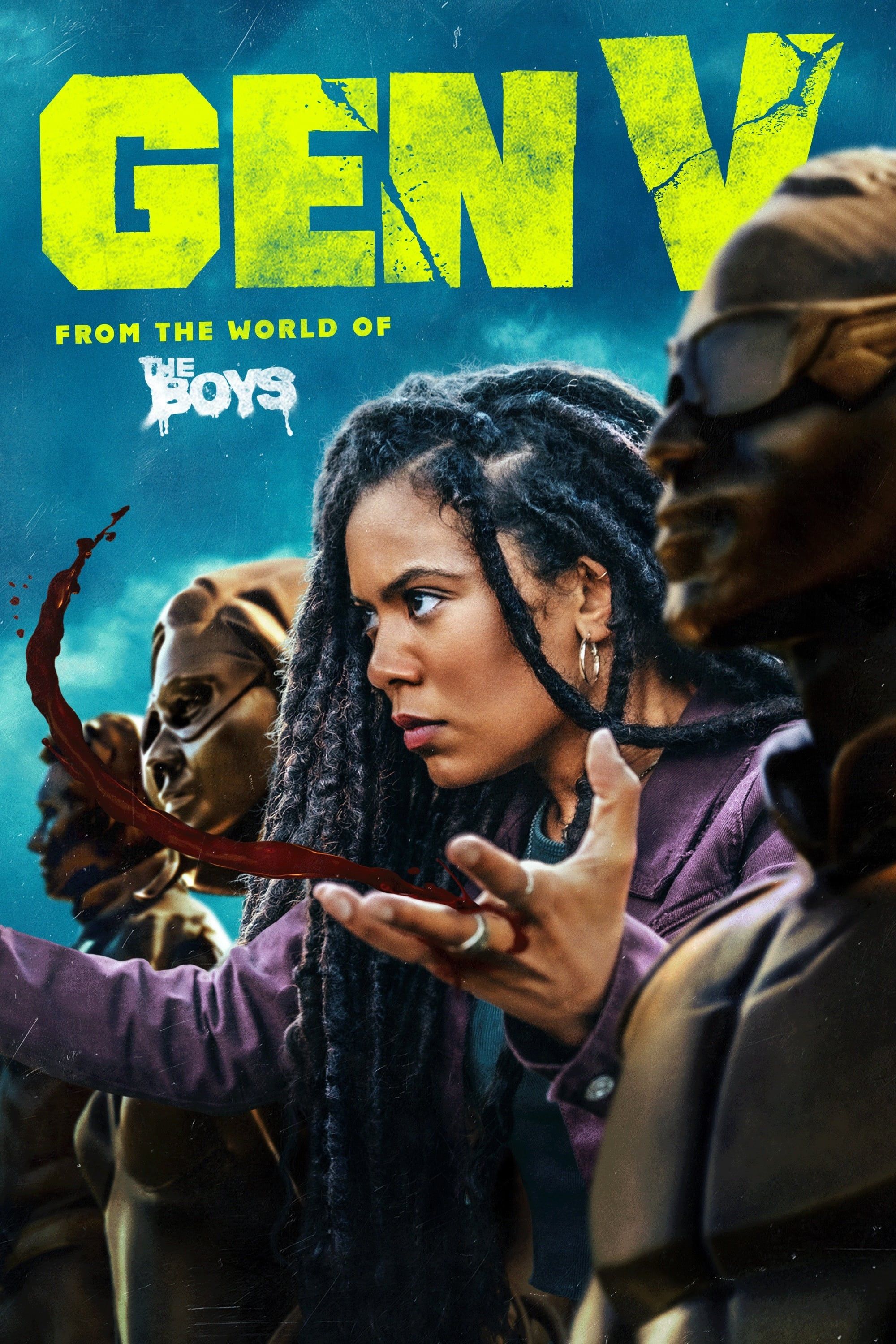 Release Date

September 29, 2023

Main Genre

Action

Genres

Action, Adventure, Comedy, Superhero

Rating

TV-MA

Seasons

1

Creator

Evan Goldberg, Eric Kripke, Craig Rosenberg
Gen V expands the world of The Boys as it follows the first generation of superheroes who know that their power emanates from Compound V and are not God-given. In this Prime Video series, the young and competitive heroes face physical and moral trials as they vie for the most prestigious ranking in America's only superhero college.
What Makes It Great
Gen V presents a storyline as intriguing and dark as its predecessor, though it may seem melodramatic at times. While there are comparisons between The Boys and debates regarding whether it's even a worthy spin-off, the show manages to deliver a gripping plot with well-written characters. Echoing the thematic essence of The Boys,Gen V scrutinizes corporate corruption, the abuse of powers by superheroes, and humanity's insatiable thirst for god-like powers.
9
The Peripheral (2022)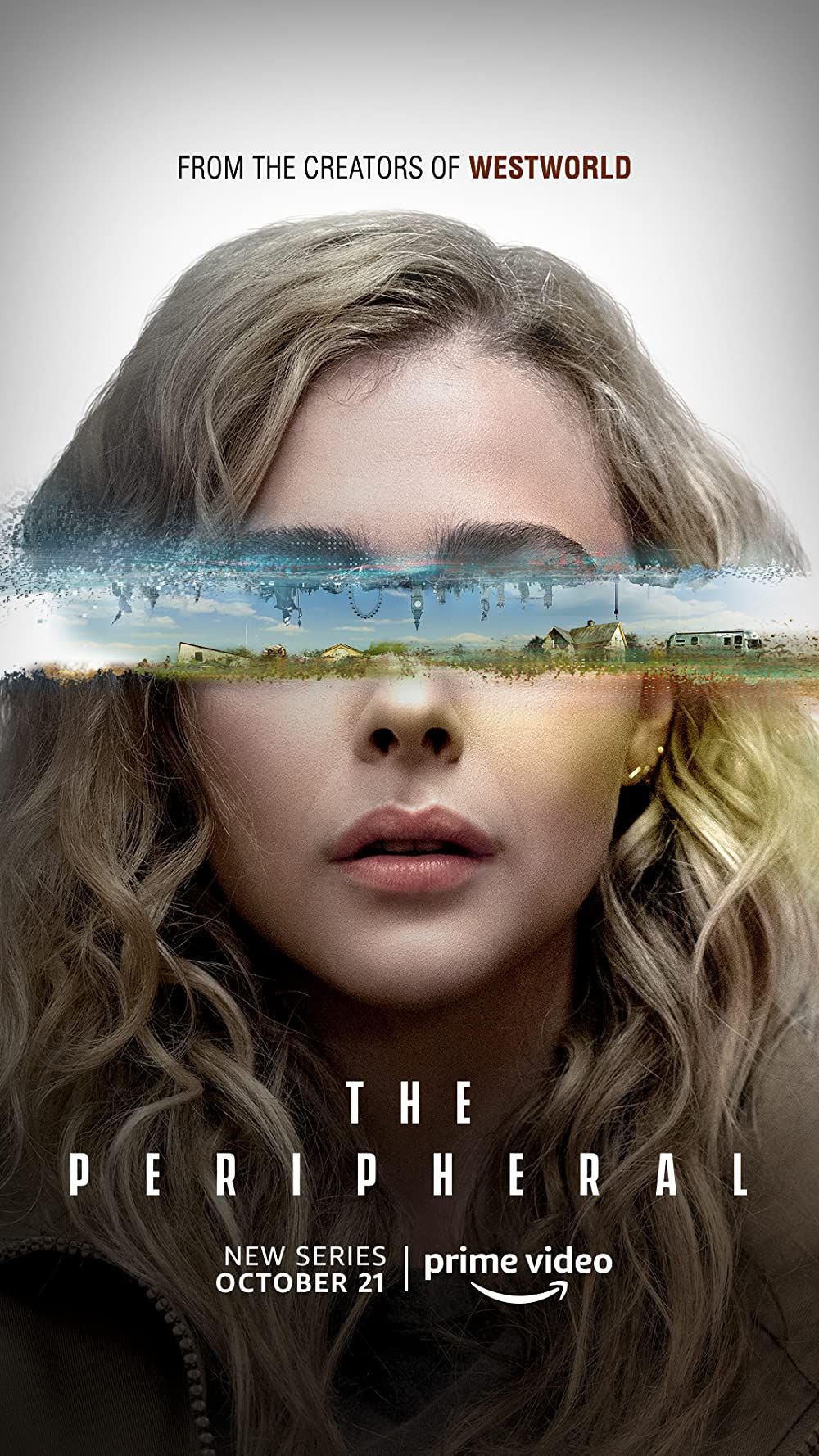 Release Date

October 21, 2022

Main Genre

Drama

Genres

Drama, Mystery, Science Fiction, Thriller

Rating

TV-MA

Seasons

1
Loosely based on the 2014 book of the same name, The Peripheral is set in the future, when technology has subtly reshaped human society. At its core is the story of a young woman, played by Chloë Grace Moretz, stuck in a small town, whose only escape is playing advanced video games. However, her mundane life changes when all of her dreams, purpose, and dark future are unlocked through an alternate reality.
What Makes It Great
The Peripheral stands out for its original and intriguing storyline, enhanced by remarkable visuals and outstanding performance from Moretz, Jack Reynor, and other members of the cast. Its complicated storyline has the power to captivate and even frustrate viewers. It may not be the best sci-fi series out there, but its exceptional writing, action sequences, and special effects rank it among the best of 2022. For those seeking for escape through a show, this Prime Video show does it well.
8
Utopia (2013-2014)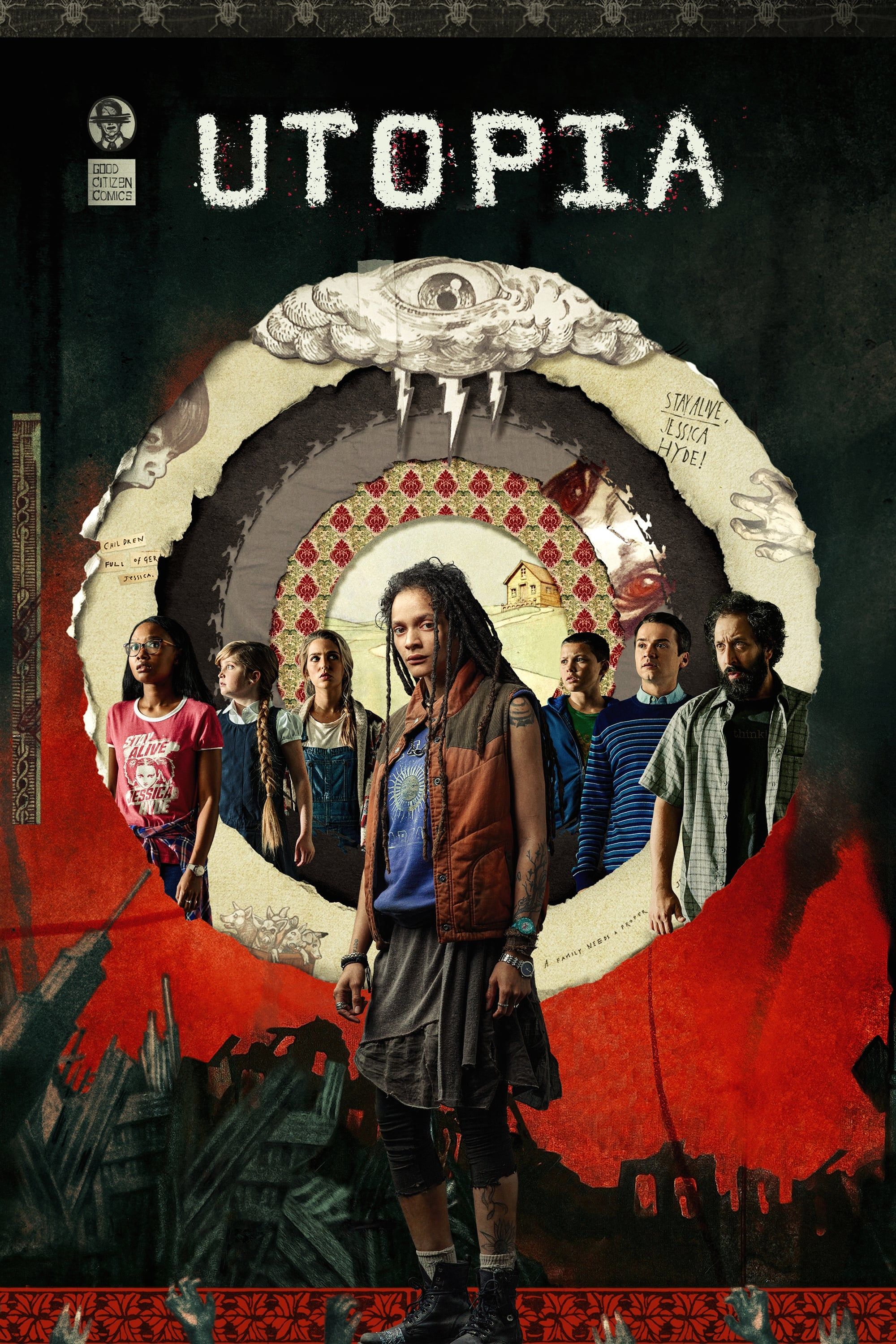 Release Date

September 7, 2014

Main Genre

Reality TV

Genres

Reality TV

Seasons

1
A British conspiracy thriller series, Utopia revolves around a group of individuals who discover a graphic novel titled The Utopia Experiments, which contains predictions of major global disasters. With this book in their hands, they become targets of a shadowy organization who want the manuscript at any cost.
What Makes It Great
The intense storyline of Utopia is marked by its unpredictable twists, palpable tension, and a constant sense of danger that never gives viewers a moment to breathe. This sci-fi show has received praise for its originality, engaging storyline, dark and violent themes, and its compelling characters. The visual style, amazing cast, relatable characters ,and disturbing soundtrack combine to make it of the finest British shows. Despite being appreciated for its thought-provoking narrative, Utopia was canceled after two seasons, leaving some storylines unresolved.
7
Upload (2020-Present)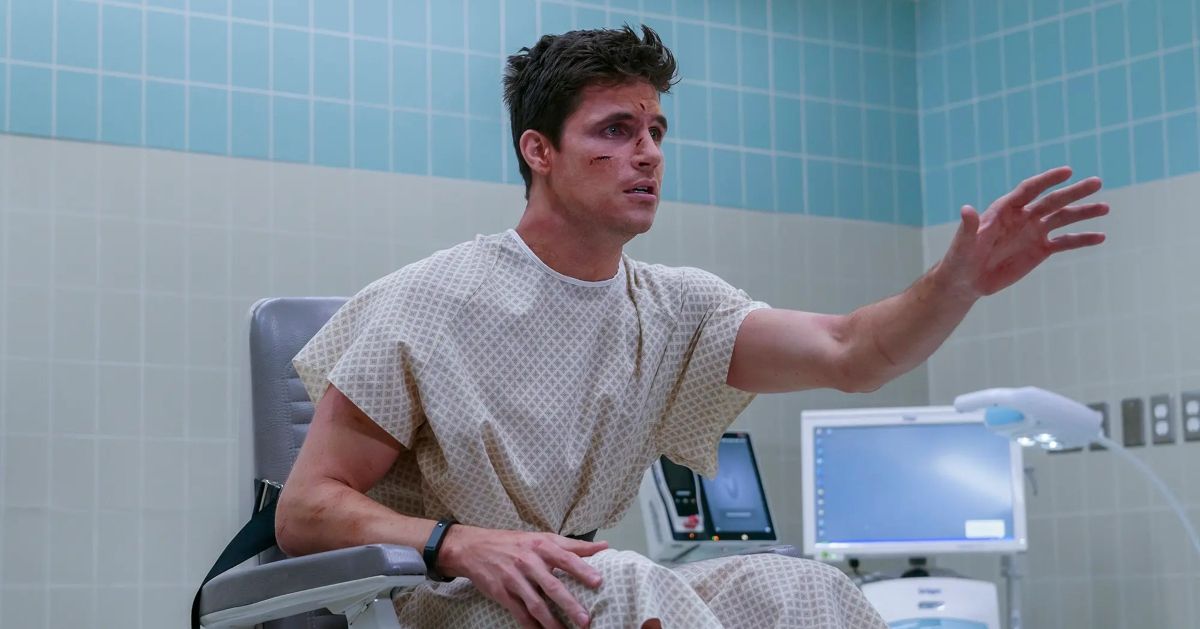 Created by Greg Daniels, the science fiction comedy-drama series, Upload, is set in a future where people can upload their consciousness into a virtual life upon their death. The story primarily follows a young man who dies under suspicious circumstances and gets uploaded to a luxury digital afterlife known as Lakeview.
What Makes It Great
Upload received positive reviews for its fun and imaginative concept, witty humor, and ability to blend elements of sci-fi with romance and comedy. The Prime Video show's unique take on the afterlife and its use of technology to explore philosophical questions also resonates with many viewers. The endearing and relatable characters along with its blend of humor and mystery contribute to its general appeal. The chemistry between the lead characters, played by Robbie Amell and Andy Allo, is a key element that elevates the show. While not flawless, Upload's entertainment value remains undeniable.
6
Person of Interest (2011-2016)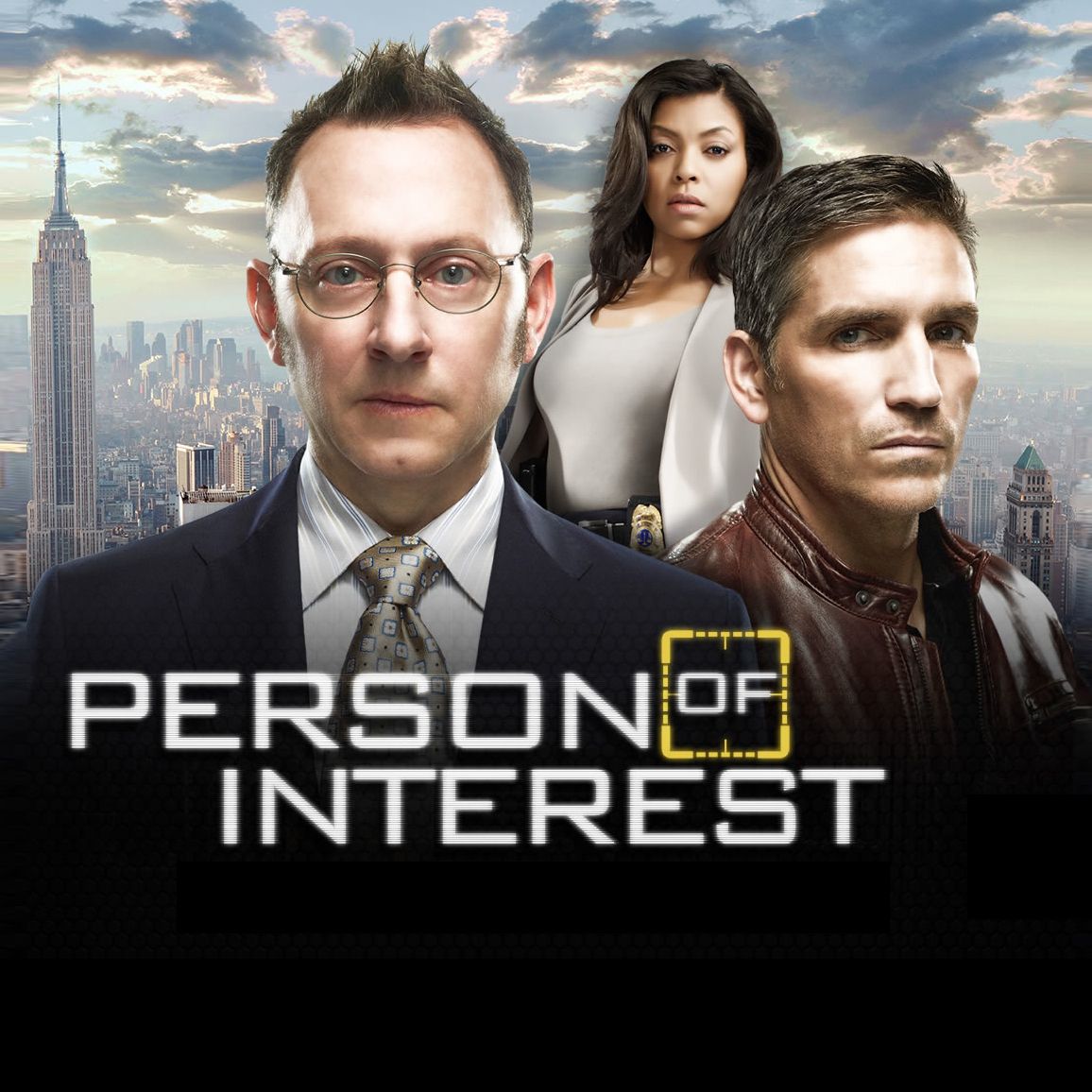 Release Date

September 22, 2011

Main Genre

Action

Genres

Action, Crime, Drama

Seasons

5
Person of Interest is a crime thriller and science fiction series created by Jonathan Nolan. The show follows the story of Harold Finch, a reclusive genius who invents a supercomputer known as "The Machine," capable of predicting violent crimes before they happen. Teaming up with an ex-CIA operative, he plans to save lives with The Machine, even in the face of challenges posed by government and other parties.
What Makes It Great
Person of Interest is highly praised for its intriguing premise. The show's focus on a computer predicting crimes is both intriguing and thought-provoking. The rich character development throughout the series adds depth and emotional investment to the story. Its ability to seamlessly blend of elements of crime procedural, espionage, action, and science fiction renders it appealing to a wide range of audiences. Overall, it is an action-packed thriller with profound substance.
5
The Expanse (2015-2022)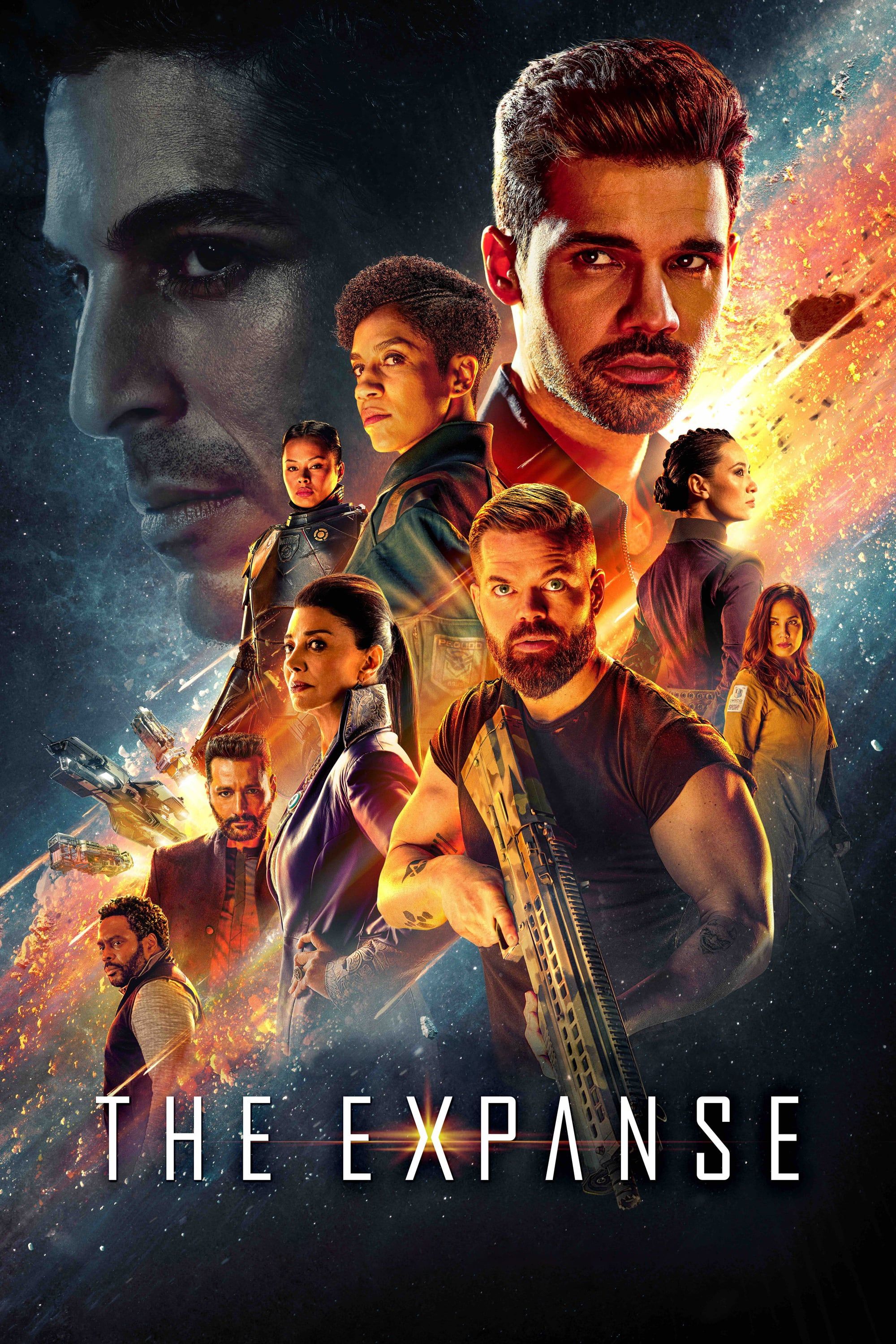 Release Date

November 30, 2014

Main Genre

Sci-Fi

Genres

Sci-Fi, Drama

Seasons

3
Set in a future where humanity has colonized the solar system, The Expanse begins with the disappearance of Julia Mao, a young woman from a wealthy family. This set off a chain of events that escalate tension between Earth, Mars, and The Belt, potentially leading to an impending war.
What Makes It Great
The Expanse's rich world building is one that truly immerses viewers into its futuristic world set in the stars. Its intricately crafted galaxy, with well-defined politics, social complexities, and technological aspects, adds depth to the series. Not to forget the multidimensional characters that undergo changes throughout the series. The fact that The Expanse incorporates realism and accuracy in its portrayal of space life is also worth mentioning; it undeniably offers an engaging storyline replete with intrigue, action scenes, and superb special effects to keep fans of sci-fi engaged.
4
The Boys (2019-Present)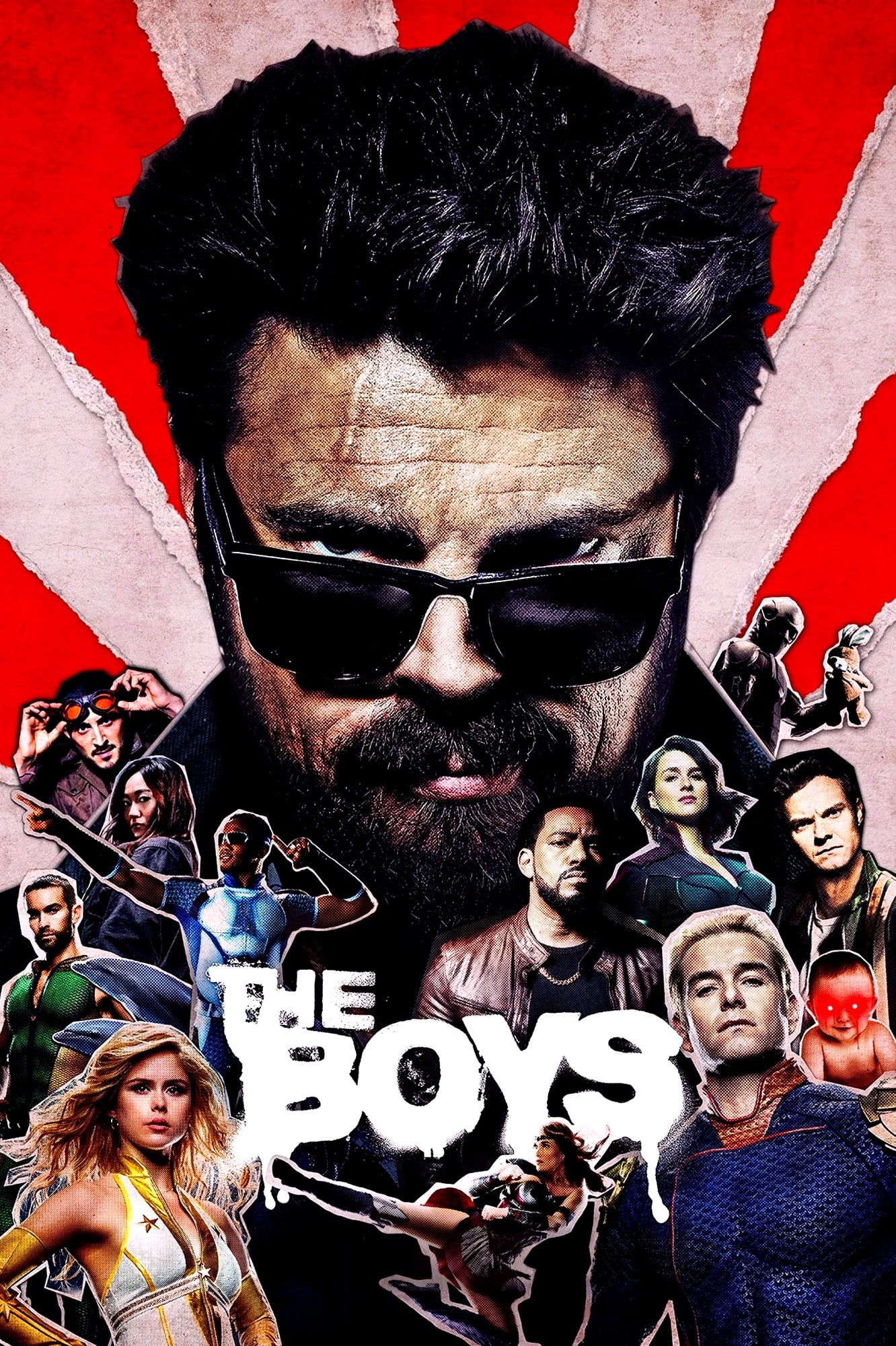 Release Date

July 26, 2019

Main Genre

Superhero

Genres

Superhero, Action, Sci-Fi

Seasons

1
Comprising three seasons and a total of 24 episodes (so far), The Boys has succeeded in presenting a flip on over-used superhero tropes and narratives as never witnessed before. Here, superheroes are no saints, but are portrayed as flawed celebrities and individuals who often abuse their powers. Thus, it is up to the eponymous group of vigilantes to reveal their corruption and take them down.
What Makes It Great
The Boys has received wide-spread acclaim for its fresh take on the superhero genre, engaging storyline brimming with twists and surprise, and strong performances from its cast, particularly Karl Urban as Billy and Anthony Starr as Homelander. While it is a fictional story, this Prime Video show touches on various real-world issues and critiques society. It is also well-regarded for its dark humor, violent and unpredictable plot, and strong characters. For those seeking something fresh and exciting, The Boys is precisely the series to watch.
3
Outer Range (2022-Present)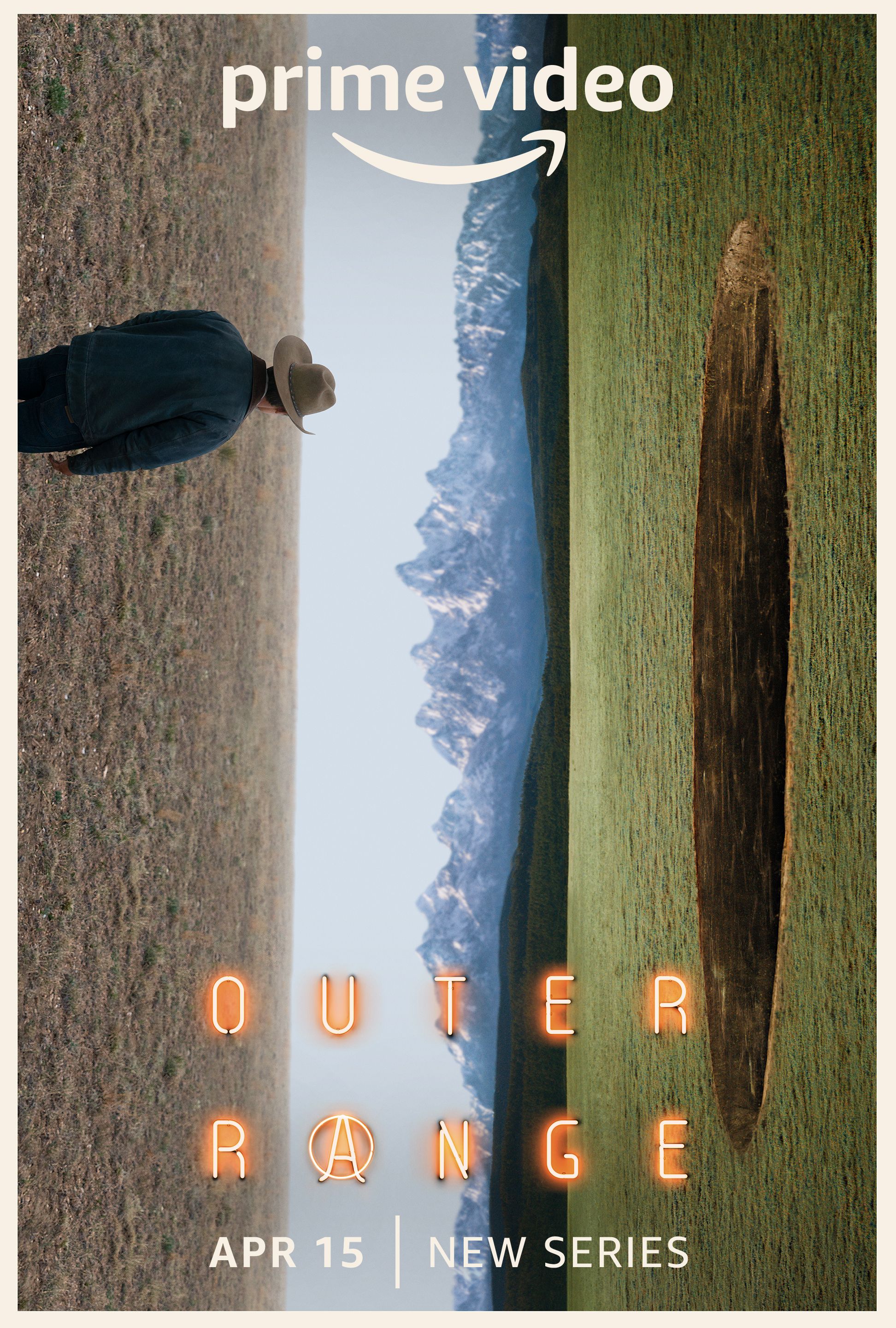 Release Date

April 15, 2022

Main Genre

Drama

Genres

Drama, Mystery, Thriller, Sci-Fi, Western

Rating

TV-MA

Seasons

1

Creator

Brian Watkins
Created by Bryan Watkins and starring Josh Brolin and Imogen Poots, Outer Range is a science fiction neo-western TV series that premiered on Prime Video in April 2022. While only one season comprising eight episodes is currently available to stream, it has been renewed for a second season. Its mystery unfolds in the plains of Wyoming, where a rancher discovers something remarkably mysterious.
What Makes It Great
Outer Range is a delightful treat for science fiction enthusiasts. The fusion of science with intense drama contributes to its charm. While it may evoke echoes of Yellowstone, it stands on its own as a brilliant show with slick writing, great characters, and an intriguing premise. Josh Brolin delivers a convincing performance as the lead character grappling with problems on his ranch, family issues, and the enigma of the unknown.
2
Tales from the Loop (2020)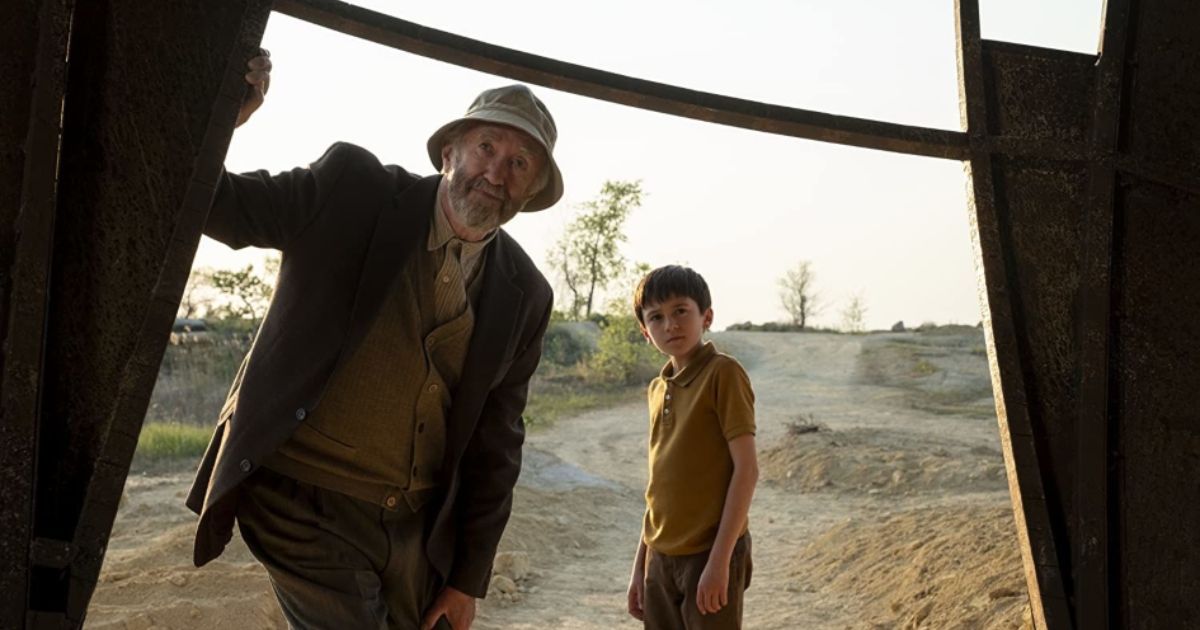 Tales from the Loop draws inspiration from the paintings of Simon Stalenhag, which depicts a mysterious machine known as "The Loop" that operates beneath a small town. The series explores the lives of various characters whose lives are affected by the surreal and unexplained happenings emanating from the powerful, futuristic machine.
What Makes It Great
The series is often praised for its emotional depth, intriguing characters, atmospheric quality, and its ability to tell thought-provoking and poignant stories within the sci-fi genre. It is considered a compelling narrative and a visually captivating series for those who appreciate character-driven and philosophical explorations about what really matters in life. Not only is Tales from the Loop beautifully shot, but it also offers unexpected turns and meaningful messages. Its subtle tone and focus on humanity over flashy special effects contribute to its wholesome appeal.
1
The Man in the High Castle (2015-2019)
A dystopian series based on the novel of the same name by Philip K. Dick, The Man in the High Castle offers an alternate reality where Nazi Germany and Imperial Japan emerged victorious in World War II, resulting in the division of the United States into two distinct territories.
What Makes It Great
The alternate twist on World War II's outcome is more than enough to draw viewers in and keep them captivated as the story unfolds. Through its detailed production design and visual effects, the show creates an immersive and meticulously crafted re-imagining of 1960s America. What's more, The Man in the High Castle stands out for its ambitious storytelling, strong performances, well-developed characters, and its ability to depict a bleak and oppressive world while still offering moments of hope and resilience. Given its exceptional qualities, it's no wonder that it is one of Prime Video's most-watched series.
on bbc news
on hindi news
on the news today
on channel 7 news
ôrf news
campo grande news ônibus
ôpera news
campo grande news greve de ônibus
l1 news horário dos ônibus
l1 news ônibus
lago azul news ônibus
news österreich
news österreich heute
news österreich aktuell
news öffentlicher dienst
news österreich corona
news öl
news österreich orf
news ö3
news österreich heute aktuell
news österreich sport
ö24 news
ölpreis news
öbb news
ösv news
österreich news krone
övp news
özil news
öffentlicher dienst news 2023
österreich promi news