Horror cinema has strong ties to the LGBTQ+ community in both positive and negative ways. Queer audiences have flocked to the genre, both in spite of and because the genre has historically featured queer-coded villains, such as with the gender nonconformity of Psycho's Norman Bates or the seductive menace of Freddy Krueger in A Nightmare on Elm Street 2: Freddy's Revenge.
Sapphic women are positioned at the intersection of homophobia and misogyny and thus have good reason to be drawn to the darkness and catharsis present in the horror genre. In line with this, these are 10 great horror films that center on the experiences of bisexual and lesbian women, allowing them to embody the roles of heroes, villains, and everything in between.
10
'The Perfection' (2018)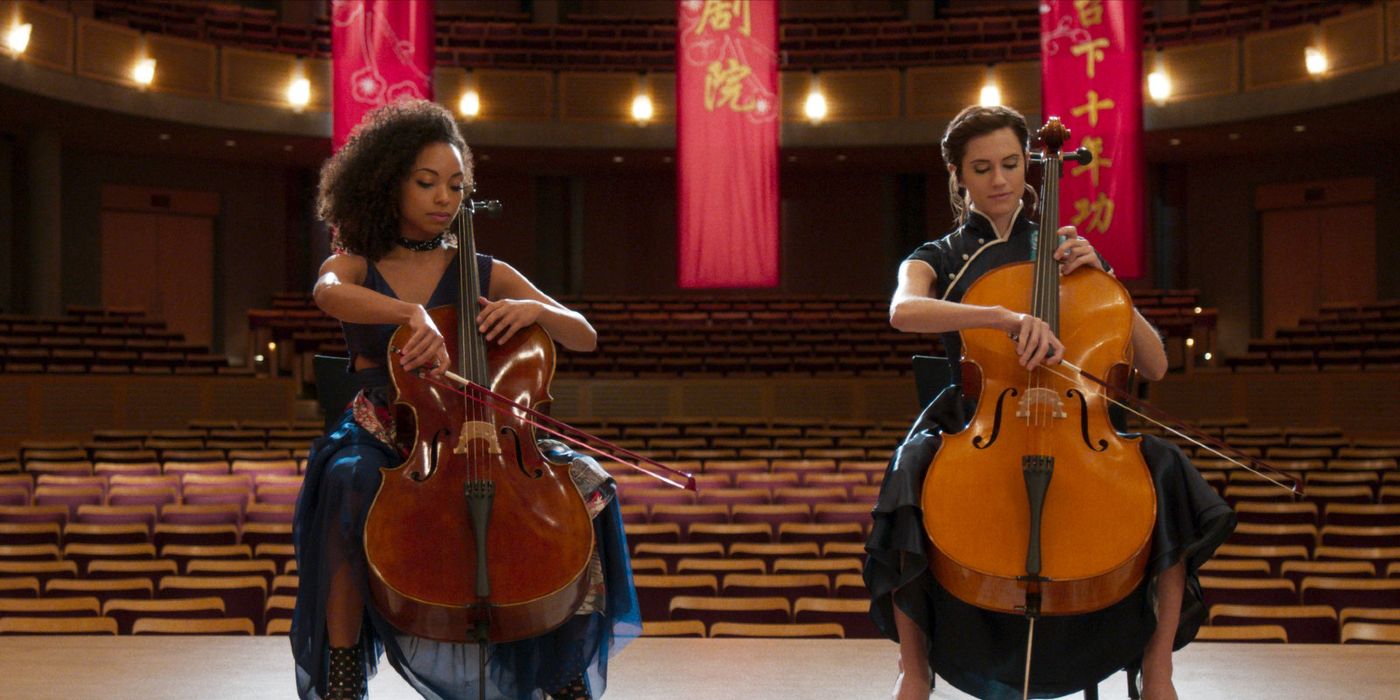 The Perfection, directed by Richard Shepard, stars Allison Williams in her most unsettling role to date as Charlotte, a talented cellist who begins a relationship with Lizzie (Logan Browning), the woman who replaced her at the prestigious music academy she was formerly the star at. As they travel through China, Lizzie's mental and physical health drastically decline, and it is revealed that Charlotte has dark and secret intentions.
RELATED: A Queer History of Horror: 10 Essential Queer Horror Movies To Watch This Halloween
Famous for its shocking midway twist, The Perfection is dramatic and grand, like the classical music the protagonists are obsessed with. Despite its graphic scenes and sinister events, the film centers on the theme of healing, showing two queer women confronting their trauma and overcoming abuse to become stronger together.
9
'The Moth Diaries' (2011)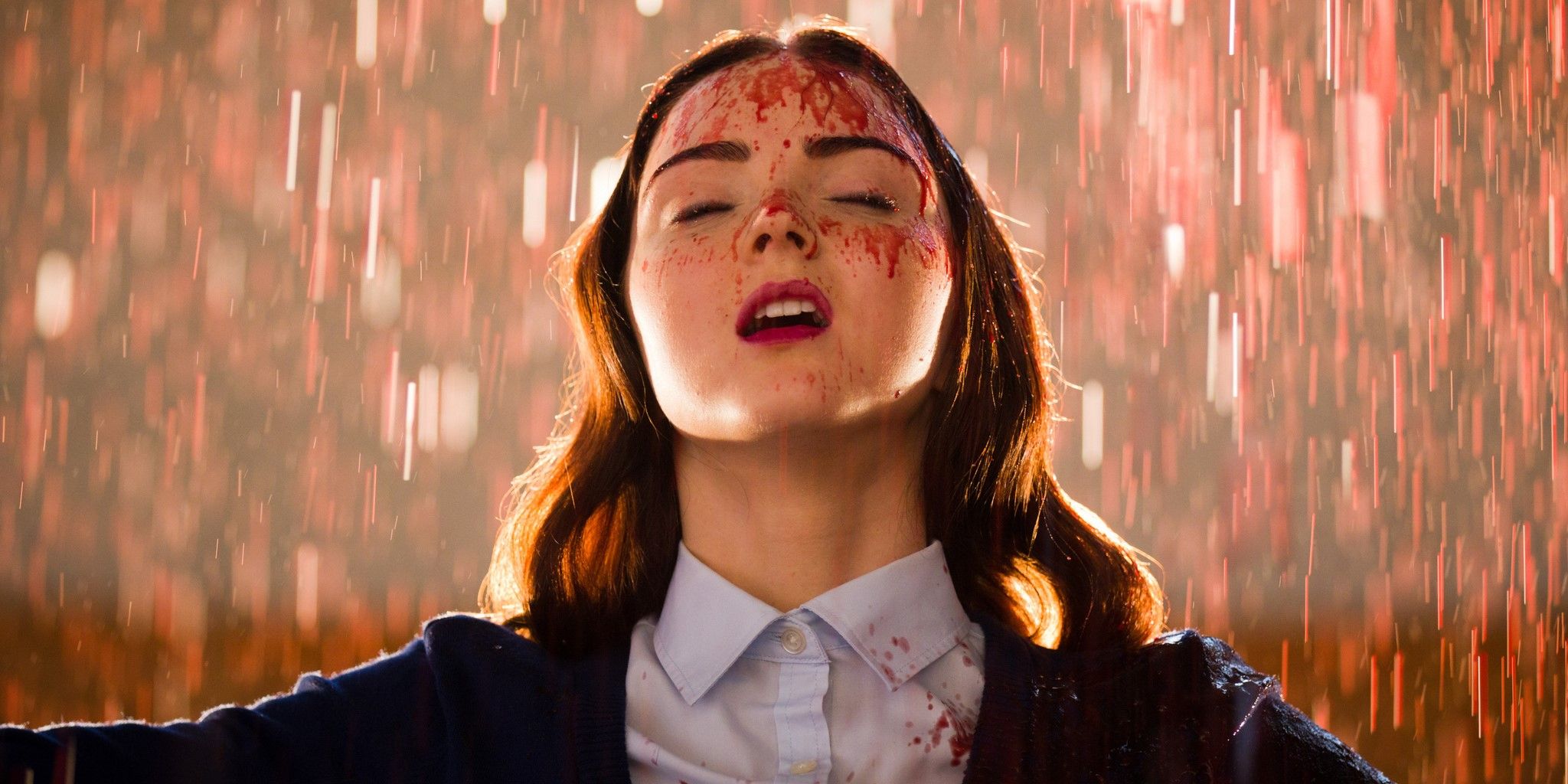 Directed by American Psycho's visionary filmmaker Mary Harron and adapted from Rachel Klein's 2002 novel, The Moth Diaries is a gothic horror film about Rebecca (Sarah Bolger), a teenager dealing with grief and the arrival of a mysterious girl at her school named Ernessa (Lily Cole). Despite receiving negative reviews, the film has received a critical reevaluation since its release due to its gothic themes and strong direction.
The film focuses on themes of grief, depression, and the blurry boundaries between friendship and desire for queer teenage girls. The film subverts the homophobia of the lesbian vampire trope by associating Ernessa with death rather than deviance, and Cole plays her excellently with eerie poise. The Moth Diaries is a spooky and refreshing take on the sapphic vampire subgenre.
8
'What Keeps You Alive' (2018)
Written and directed by Colin Minihan, What Keeps You Alive is a psychological horror film following Jules (Brittany Allen) and Jackie (Hannah Emily Anderson), a married lesbian couple on their anniversary trip to the beautiful forests of Muskoka, Ontario. The trip turns sinister when Jackie reveals herself to be a violent killer hell-bent on murdering Jules, and Jules is forced to fight for her life.
RELATED: The 10 Scariest Horror Movies About Marriage, Ranked
Anderson's performance as Jackie is menacing, perfectly portraying her character's cold, calculating nature. The film features brutal injury detail and strong psychological terror within the gorgeous Muskoka scenery, bringing horror and a sense of isolation to an environment that Jules hoped would feel tranquil and romantic.
7
'Saint Maud' (2019)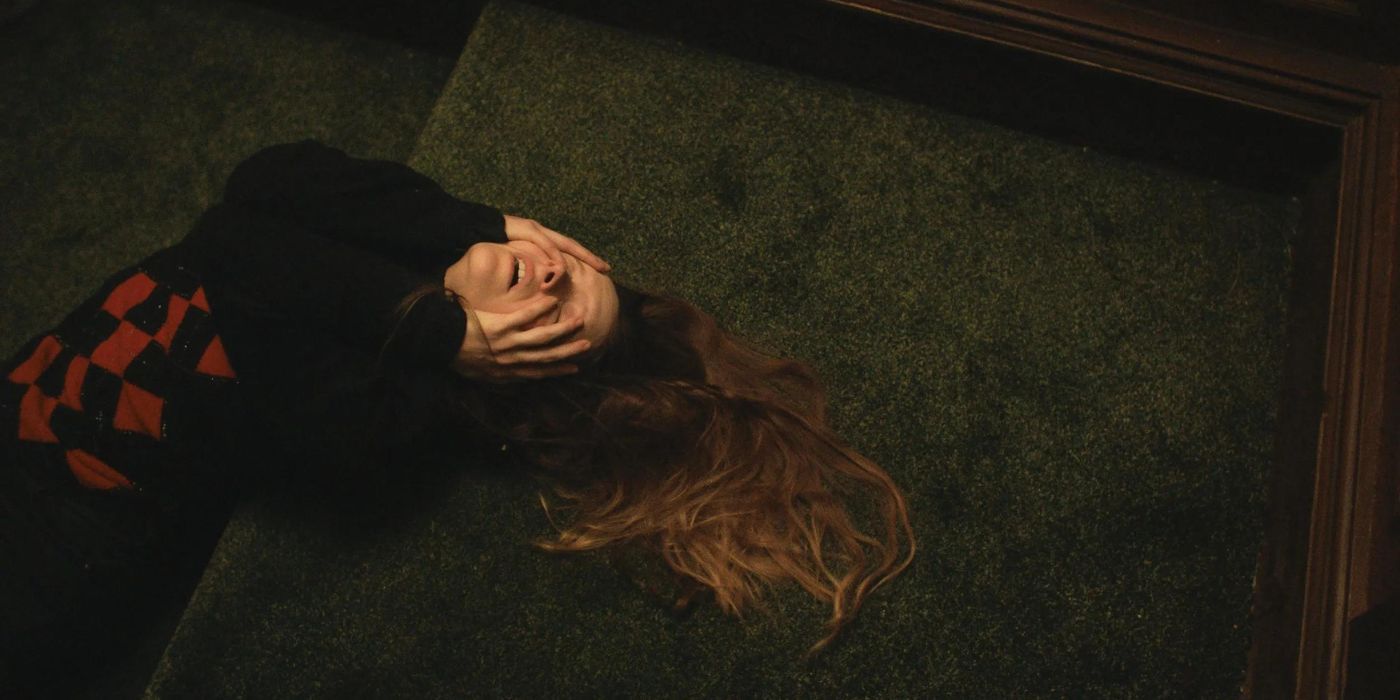 Saint Maud is a British psychological horror movie written and directed by Rose Glass and distributed by A24. The film stars Morfydd Clark as Maud, a devoutly Catholic woman working as a hospice nurse for Amanda (Jennifer Ehle), a terminally ill choreographer. Maud becomes obsessed with saving Amanda's soul, troubled by her hedonism and jealous of her relationship with another woman, Carol (Lily Frazer).
The film portrays the dangers of untreated mental illness, repression, and religious fanaticism as Maud's faith escalates to the point of auditory and visual hallucinations and self-harm. The film is a compelling and disturbing look into its protagonist's traumatized and warped psyche and prominently features sapphic relationships in both the text and subtext.
6
'May' (2002)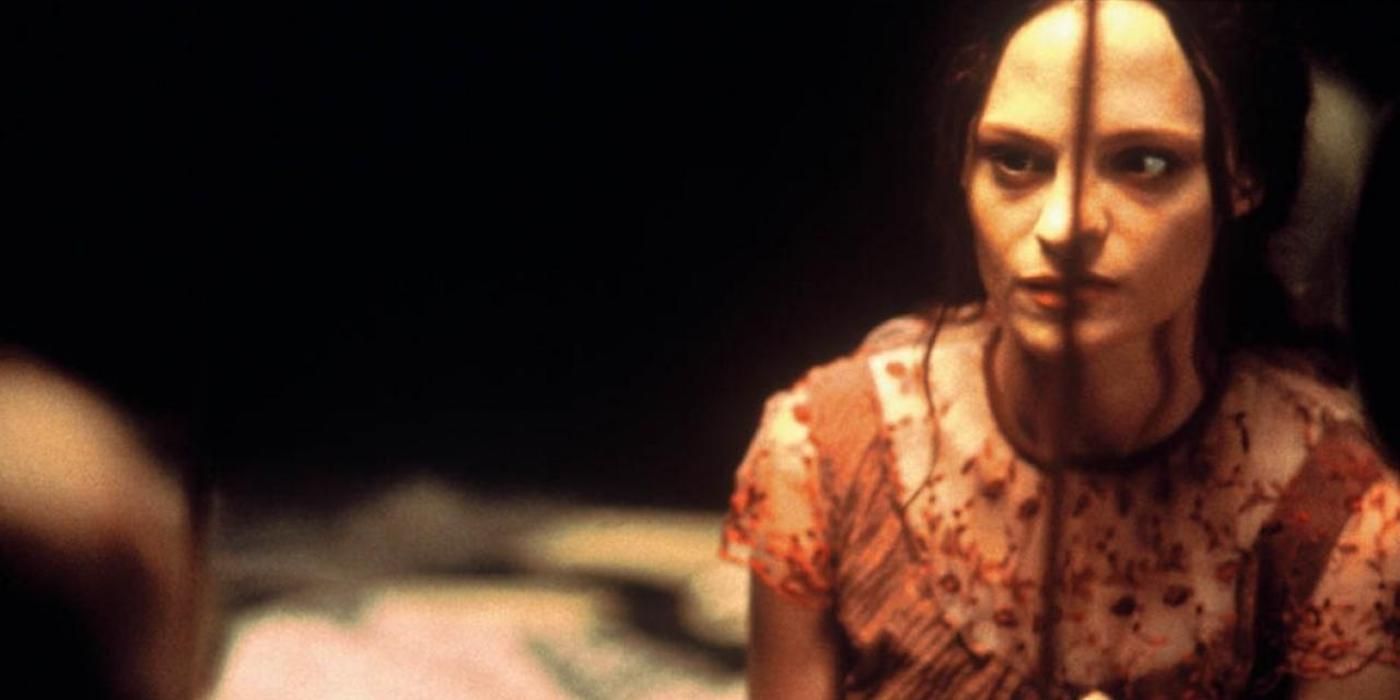 May, directed by Lucky McKee, follows the titular character (Angela Bettis) as she deals with her inability to properly connect with those around her. When her attempts at romance with men and women prove unsuccessful, May eventually chooses to make a new friend from her lovers' and acquaintances' dismembered body parts.
RELATED: The 10 Best Slow-Burn Horror Movies, According to Reddit
The film centers around May's complicated and messy relationships with Adam (Jeremy Sisto) and Polly (Anna Faris), and she is portrayed in a deeply sympathetic way despite her monstrous actions. May's social isolation causes her to be desperate for love, friendship, and community, a story familiar to the experience of queer ostracization.
5
'Jennifer's Body' (2009)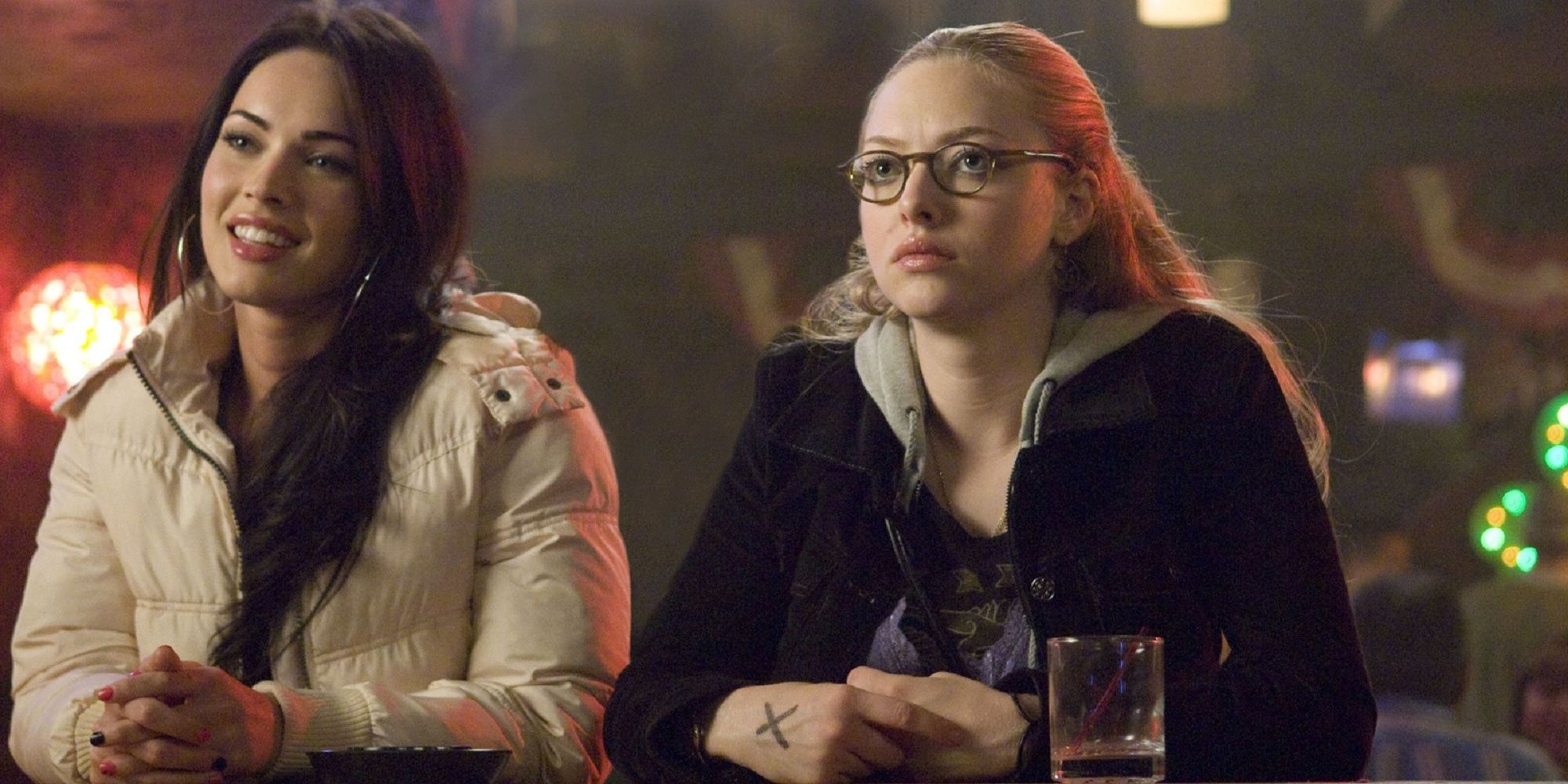 Excellently balancing its sapphic love story with its blood and gore, Jennifer's Body is a darkly comedic teen slasher written by Diablo Cody and directed by Karyn Kusama. The film focuses on two young bisexual women, the popular and gorgeous Jennifer (Megan Fox) and her best friend, the nerdy and grounded Needy (Amanda Seyfried). It explores their relationship when Jennifer becomes possessed by an evil spirit.
Jennifer's Body is a quirky, fun monster movie anchored by compelling performances from its lead actors and a witty screenplay featuring Diablo Cody's signature quippy dialogue. Despite being initially mis-marketed to the teenage male gaze, the film has since become a cult classic with an audience of primarily queer women.
4
'Blue My Mind' (2017)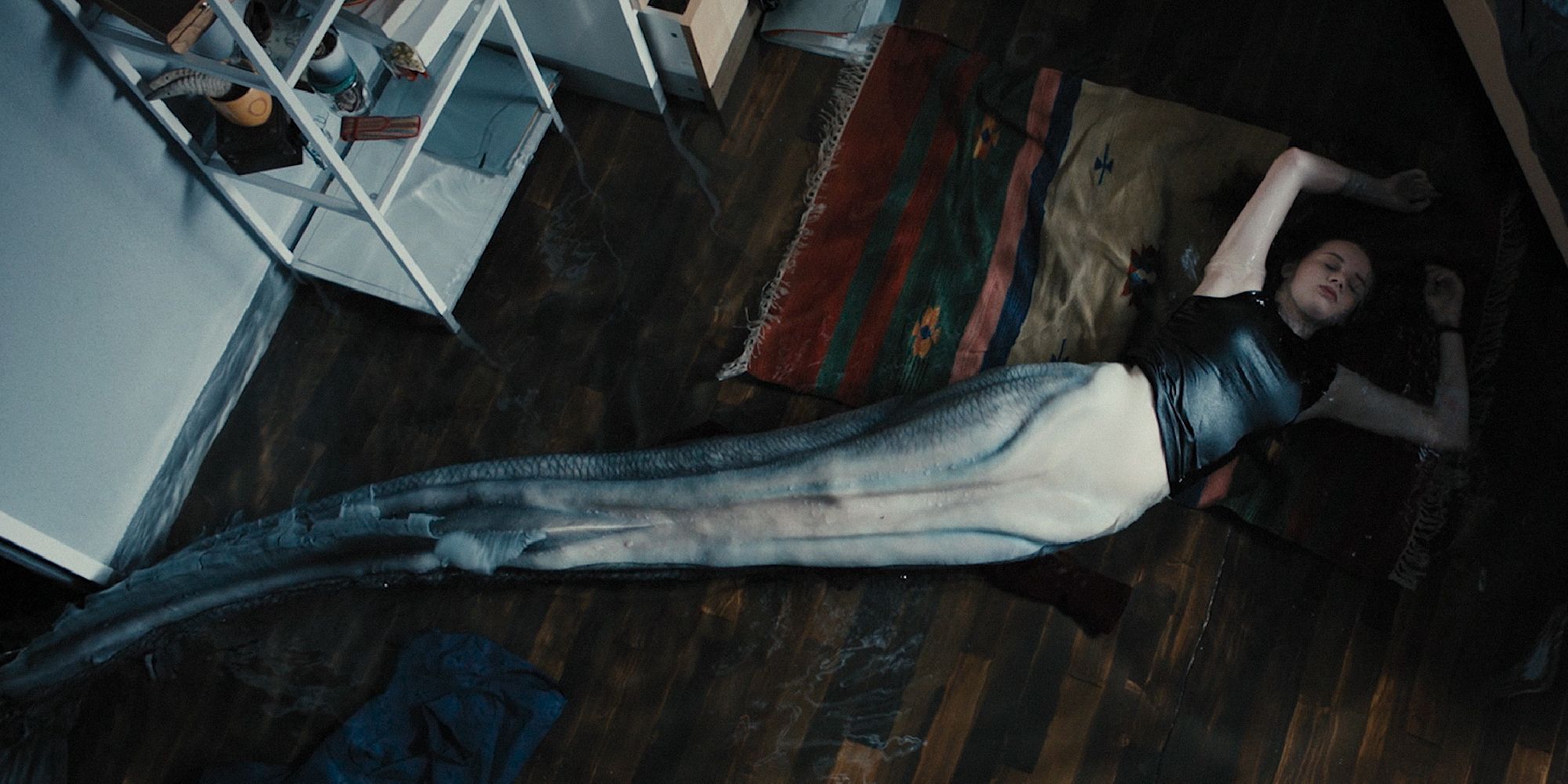 Blue My Mind is a Swiss coming-of-age body horror film written and directed by Lisa Brühlmann that follows a teenage girl called Mia (Luna Wedler) as she finds herself beginning to turn into a mermaid and deals with the awakening of intense feelings for her friend Gianna (Zoë Pastelle). The film is graphic and emotional, portraying the ecstasy and trauma of being a queer teenager and a young woman.
Mia's disturbing bodily changes come at the advent of puberty, and the film takes great measures to portray her distress at becoming different and seeing herself as deviant. The central friendship between Mia and Gianna is beautiful, as they are the only ones to truly look out for one another, sharing tender quasi-romantic moments and alternately saving one another's lives.
3
'Huesera: The Bone Woman' (2022)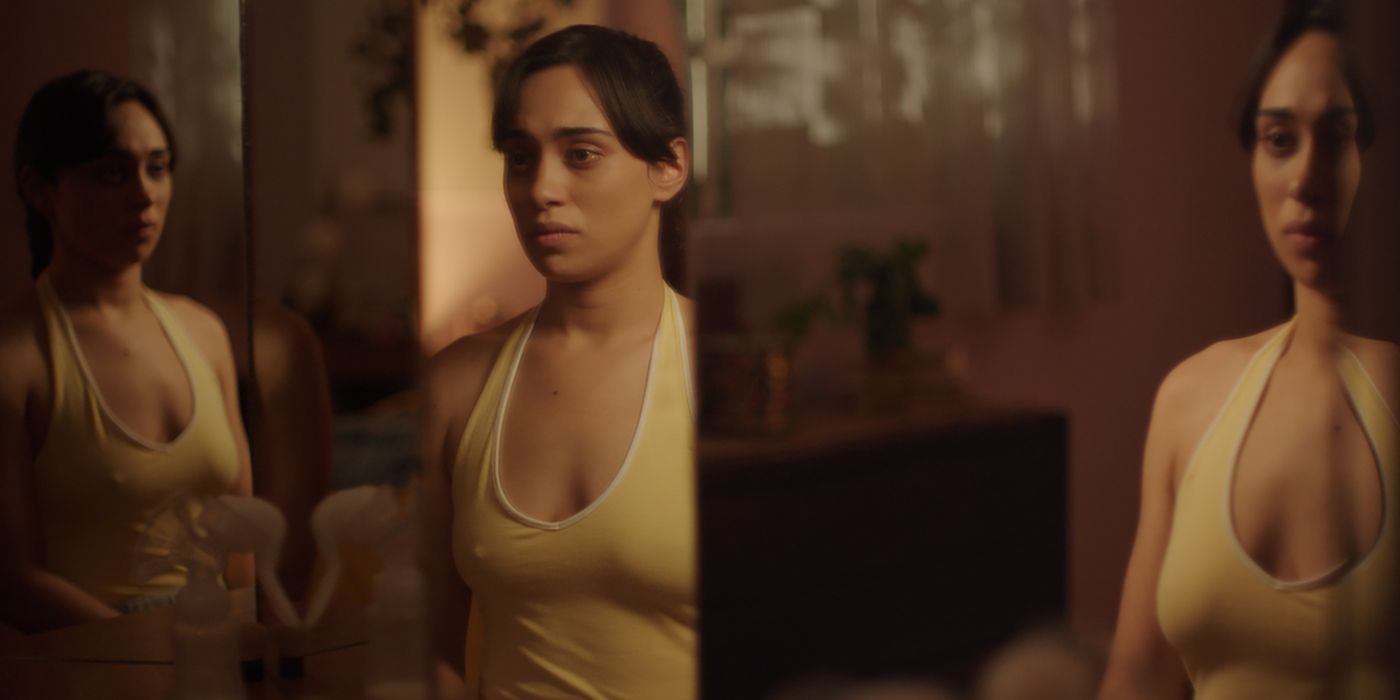 The directorial debut from Mexican filmmaker Michelle Garza Cervera, supernatural horror Huesera: The Bone Woman follows a young woman named Valeria (Natalia Solián) as she becomes pregnant with her first child and begins to question her role as a wife and mother when her ex-girlfriend Octavia (Mayra Batalla) comes back into her life. Haunted by visions of a woman with cracking bones, Valeria's life begins to spiral out of control.
RELATED: 10 LGBT+ Movies That Aren't About Coming Out
The film focuses on a protagonist who is torn between heteronormative domesticity with her husband Raúl (Alfonso Dosal) and a life of freedom and adventure with Octavia, paralleling experiences that many bisexual women go through. Additionally, the film displays the importance of intergenerational queer solidarity, as a group of middle-aged women derogatorily referred to as "spinsters" by Valeria's mother help her to gain autonomy through a magical ritual.
2
'Bodies Bodies Bodies' (2022)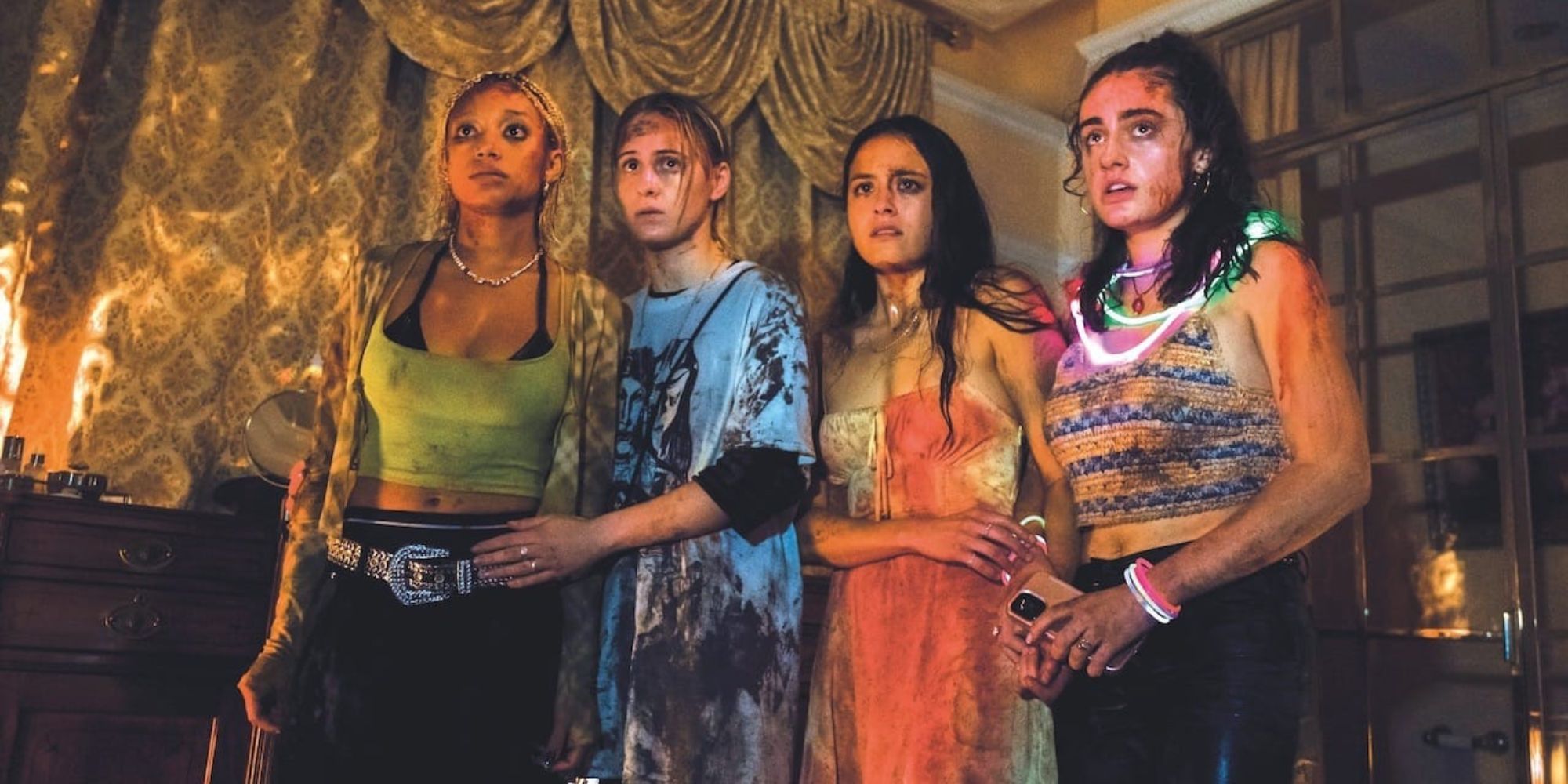 Bodies Bodies Bodies, directed by Halina Reijn, is a comedy slasher about a group of young adults who throw a party in a mansion during a hurricane. The film centers on the relationship between Sophie (Amandla Stenberg) and her girlfriend Bee (Maria Bakalova) and the way that it is complicated by secrets that emerge when one member of the party dies mysteriously.
Bodies Bodies Bodies is a smart and funny slasher parody that playfully makes fun of Gen-Z politics and culture, as well as exploring the often complicated and messy romantic dynamics that can emerge in friendship groups of queer women. Featuring great characters, including a stand-out comedic performance from the hilarious Rachel Sennott as the ditzy and well-meaning Alice, the film is an essential sapphic horror film.
1
'Thelma' (2017)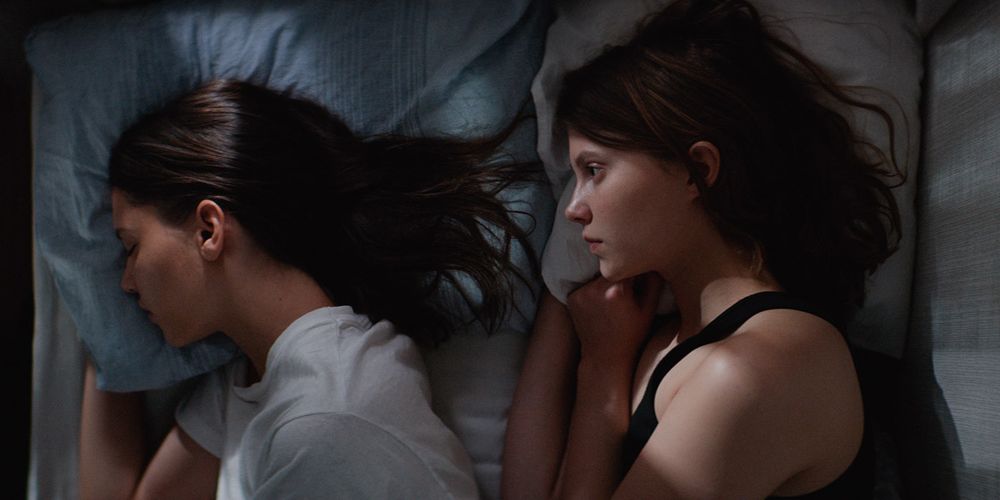 Norwegian supernatural horror/romance film Thelma, directed by Joachim Trier, follows its title character (Eili Harboe) as she attends university away from her strict Christian parents and falls in love with Anja (Kaya Wilkins), a girl in her class. Thelma's feelings coincide with violent seizures and supernatural occurrences, causing feelings of shame to the already repressed young woman.
The film features great sequences of fear and dread and is anchored by an excellent lead performance. Focusing on a closeted girl coming to terms with her lesbian identity, Thelma is a tender coming-of-age horror about love and the dangers of repression.
KEEP READING: 10 of the Best Queer Characters From Horror Movies, Shows and Games
on bbc news
on hindi news
on the news today
on channel 7 news
ôrf news
campo grande news ônibus
ôpera news
campo grande news greve de ônibus
l1 news horário dos ônibus
l1 news ônibus
lago azul news ônibus
news österreich
news österreich heute
news österreich aktuell
news öffentlicher dienst
news österreich corona
news öl
news österreich orf
news ö3
news österreich heute aktuell
news österreich sport
ö24 news
ölpreis news
öbb news
ösv news
österreich news krone
övp news
özil news
öffentlicher dienst news 2023
österreich promi news