Best known for her feature film debut role in Mary Poppins, which earned her an Oscar, and The Sound of Music, a musical that remains a timeless classic all these years later, Dame Julie Andrews is a highly respected and talented actor — her six Golden Globe Awards and one Academy Award demonstrate that she is an iconic and enduring figure in the entertainment industry.
No doubt, Julie Andrews has had a prolific career in film, with a variety of entertaining projects to her name. For film enthusiasts who want to revisit her best works, we have compiled a list of her best movies to date — from Despicable Me to Victor/Victoria, these films showcase the range of Andrews' talents and are definitely worth watching.
10
'Despicable Me' (2010)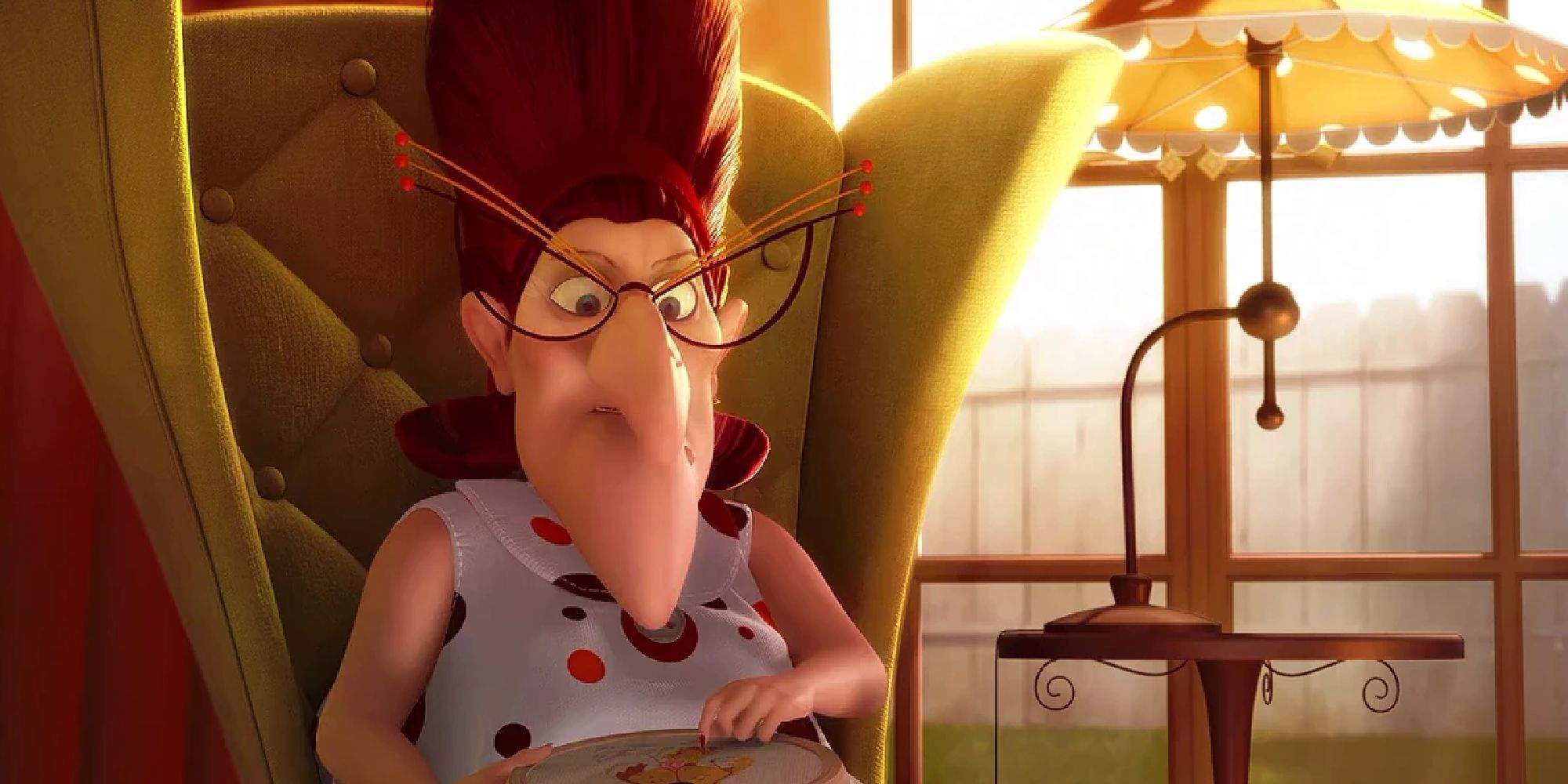 A top-notch animation film with memorable characters and an engaging premise, the creative and intelligent first installment for the Despicable Me franchise follows Universal Pictures' supervillain Gru, voiced by Steve Carell, as he comes up with a plan to steal the moon surrounded by an army of little yellow minions.
RELATED: 'Despicable Me 4' Release Date, Cast, and Everything We Know So Far
In the fun 2010 movie, Andrews successfully voices Gru's neglectful and disagreeable mother, Marlena Gru, to incredible results; the actor showcases her sophisticated voice-acting talents while playing the worst mother in the world, which even led her to reprise the role in the sequels.
9
'Thoroughly Modern Millie' (1967)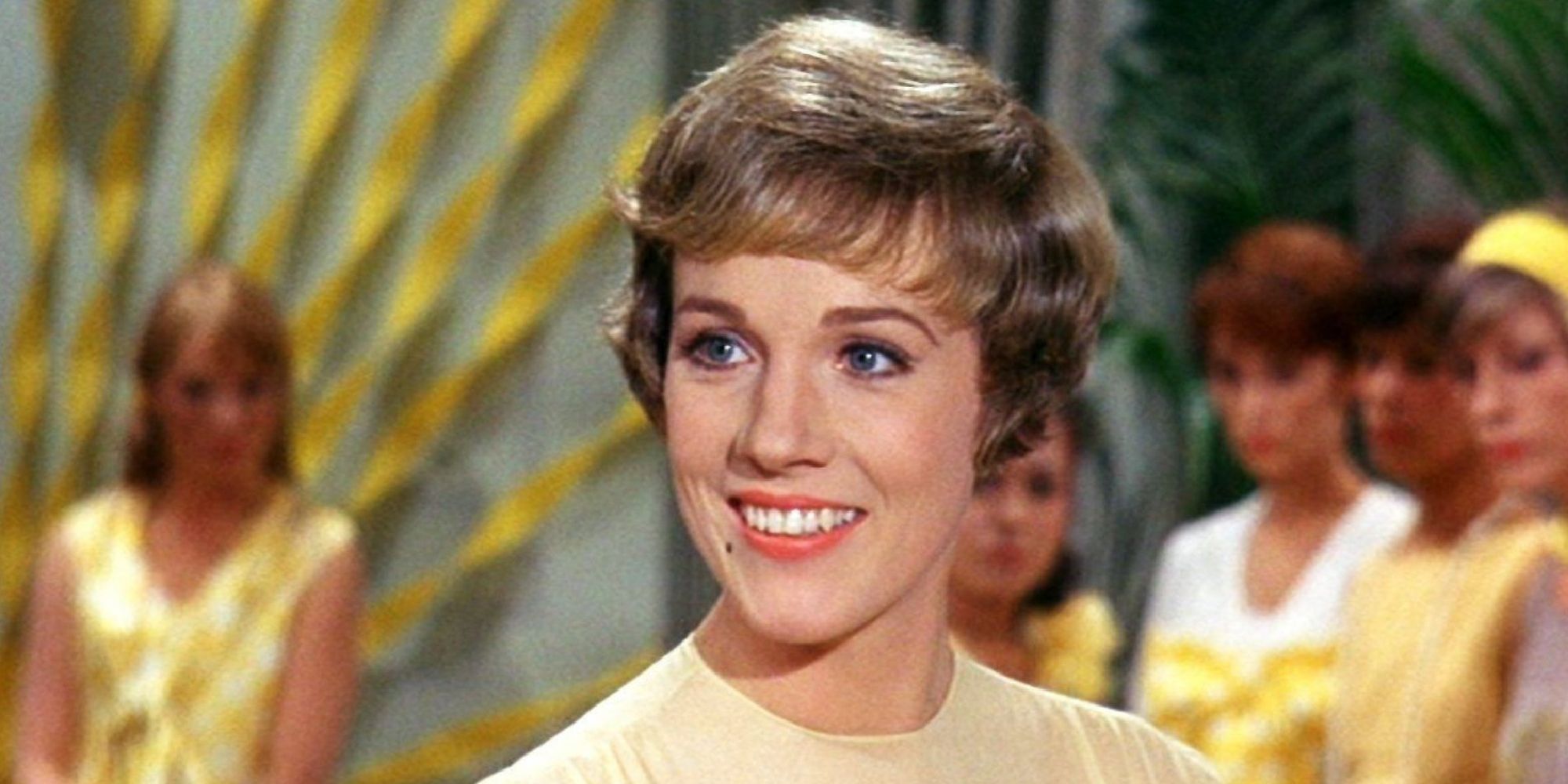 Set during the roaring twenties in New York City, George Roy Hill's comedy musical Thoroughly Modern Millie provides audiences with one of Andrews' most intriguing performances. In the film, the celebrated actor plays a fearless young woman who plans to find a job and marry her wealthy boss.
Considered an underrated film among other projects in Andrews' rich filmography, this 1967 period movie makes for an enjoyable watch with a great central acting performance. Even if it is somewhat uneven and dated (and does not rank very high compared to some of Andrews' most successful flicks), it is still an essential when looking back at the actor's work.
8
'Enchanted' (2007)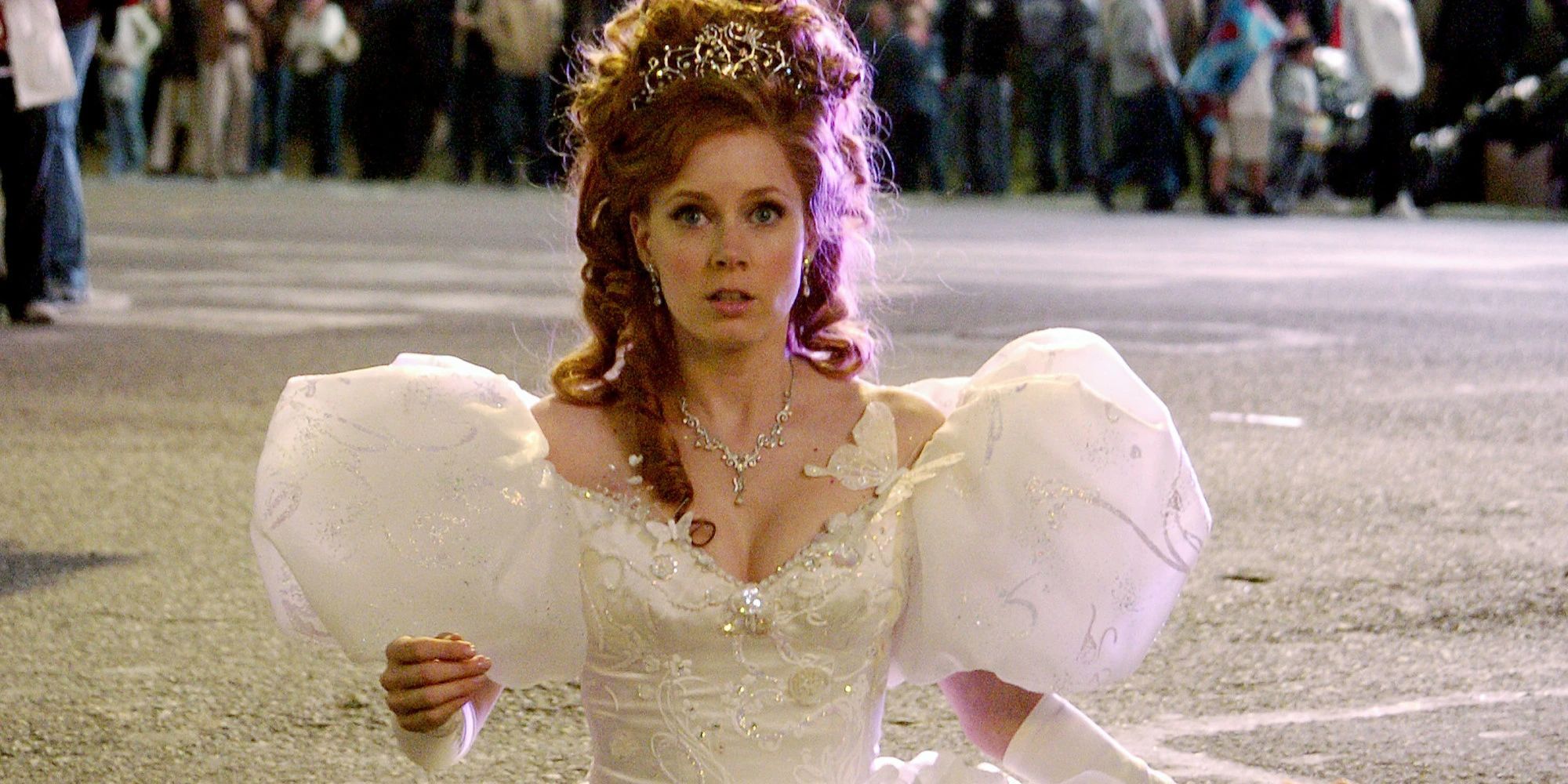 Starring Amy Adams in the lead role and narrated by Dame Julie Andrews, Enchanted tells the story of a young maiden, Giselle, from the land of Andalasia, after she is saved by the charming Prince Edward (James Marsden) and the evil queen (Susan Sarandon) tries to put a stop to their marriage by banishing Giselle to the real-world.
Kevin Lima's fantasy film might not be everybody's cup of tea, but it will certainly appeal to those who are into bewitching fairytales. Furthermore, Andrews' sophisticated narration is on point and thoroughly elevates the film to a whole another level.
7
'Shrek 2' (2004)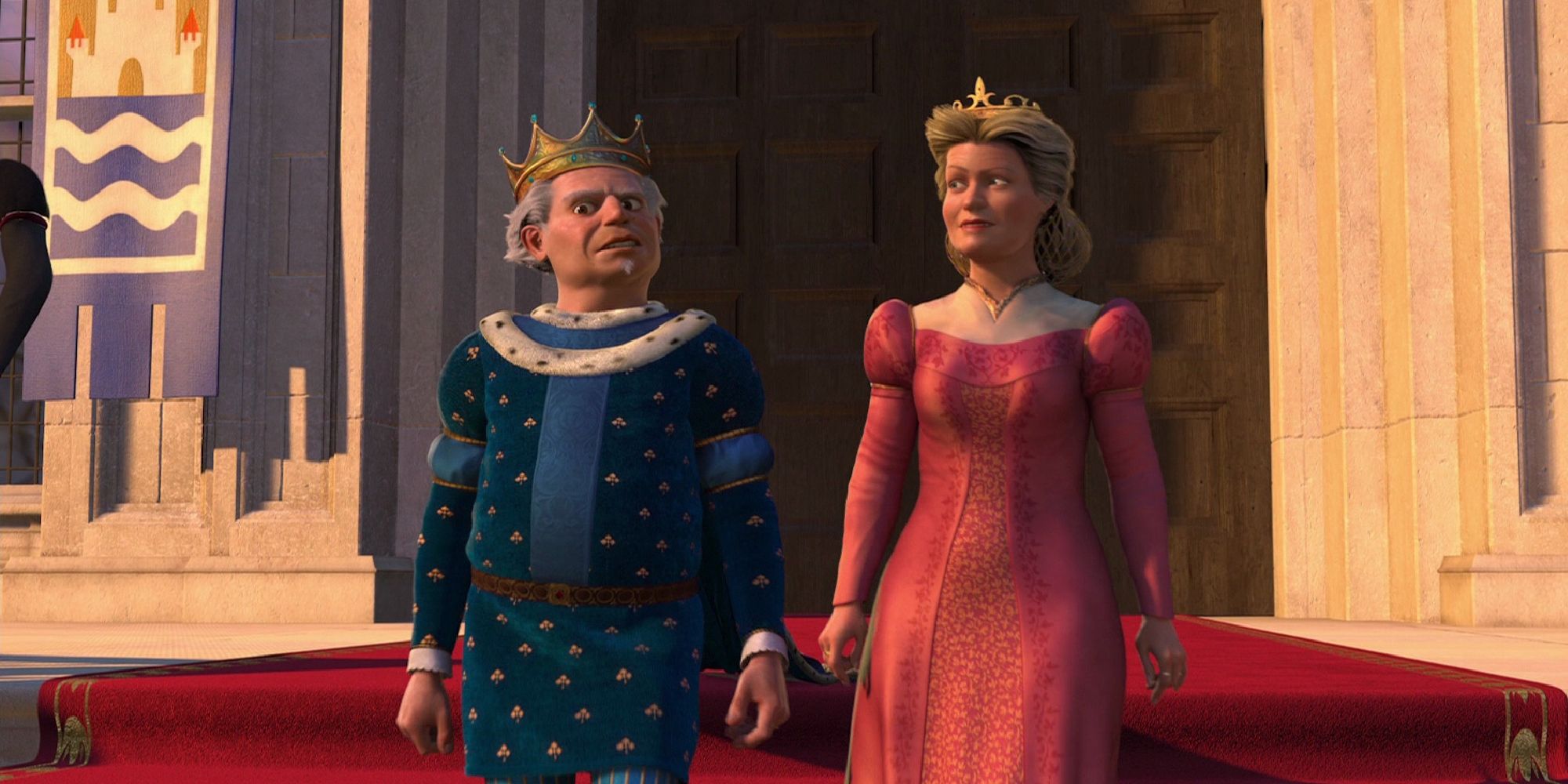 Shrek 2 finds the newlyweds Shrek (Mike Myers) and Fiona (Cameron Diaz) returning from their honeymoon. The two are invited to a royal ball to celebrate their marriage in the Kingdom of Far Far Away. However, they soon find that they are not as welcome as they thought they'd be.
Although Andrews has been doing wonderful voice acting work for years (she made her film debut voice-dubbing the role of Princess Zeila in the 1949 animated film La Rosa di Bagdad), her skills surely stood out in the second installment of this beloved franchise. The actor gracefully stepped into the shoes of Queen Lillian, the mother of Princess Fiona.
6
'Julie's Greenroom' (2017)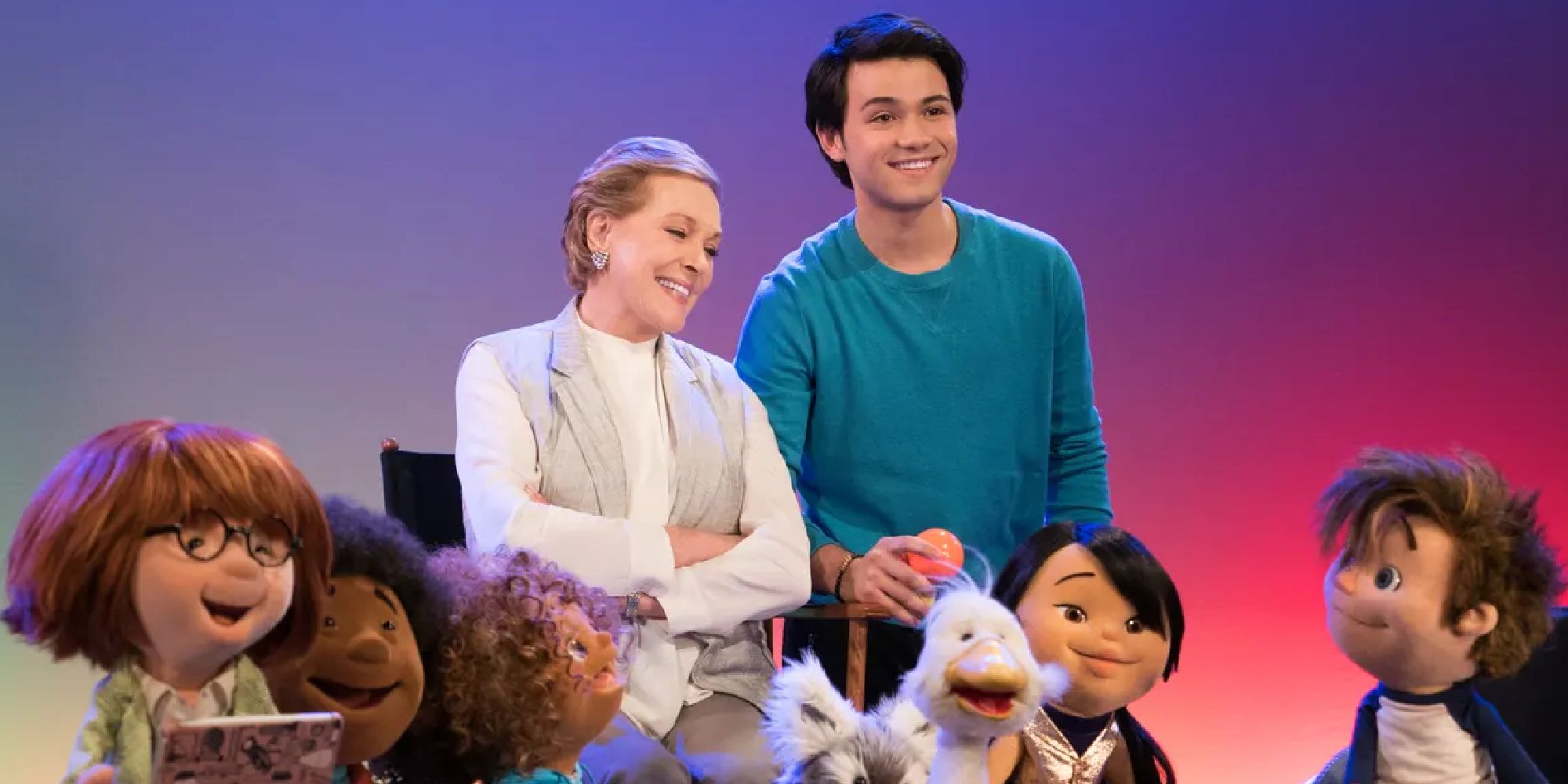 This Netflix educational preschool series Julie's Greenroom with Andrews at its center finds the actor teaching performing arts workshops to a group of puppet children with the aid of her assistant Gus (Giullian Yao Gioiello), as well as some other celebrity guests.
RELATED: The Best Kids Shows on Netflix Right Now
Entertaining and instructional, this 2017 show is certainly worth checking; it is a must-see for preschoolers interested in increasing their awareness of the performance arts while also making for an engaging treat for parents. Andrews, of course, steals the spotlight and shines as bright as ever.
5
'The Princess Diaries' (2001)
This coming-of-age romantic comedy directed by Garry Marshall and starring Anne Hathaway illustrates the struggles of a shy American teen in the aftermath of learning that she is the heir to the throne of a European Kingdom. As such, she must gain an understanding of how to be a formidable princess by her estranged grandmother (Andrews).
While it is far from being a cinematic masterpiece, The Princess Diaries is nonetheless a thoroughly enjoyable film guaranteed to keep boredom at bay while providing viewers with a fun narrative and relatable characters. Needless to say, Andrews is perfectly cast and her performance certainly plays a part in the viewing experience. What's more, a new installment is in the works!
4
'The Americanization of Emily' (1964)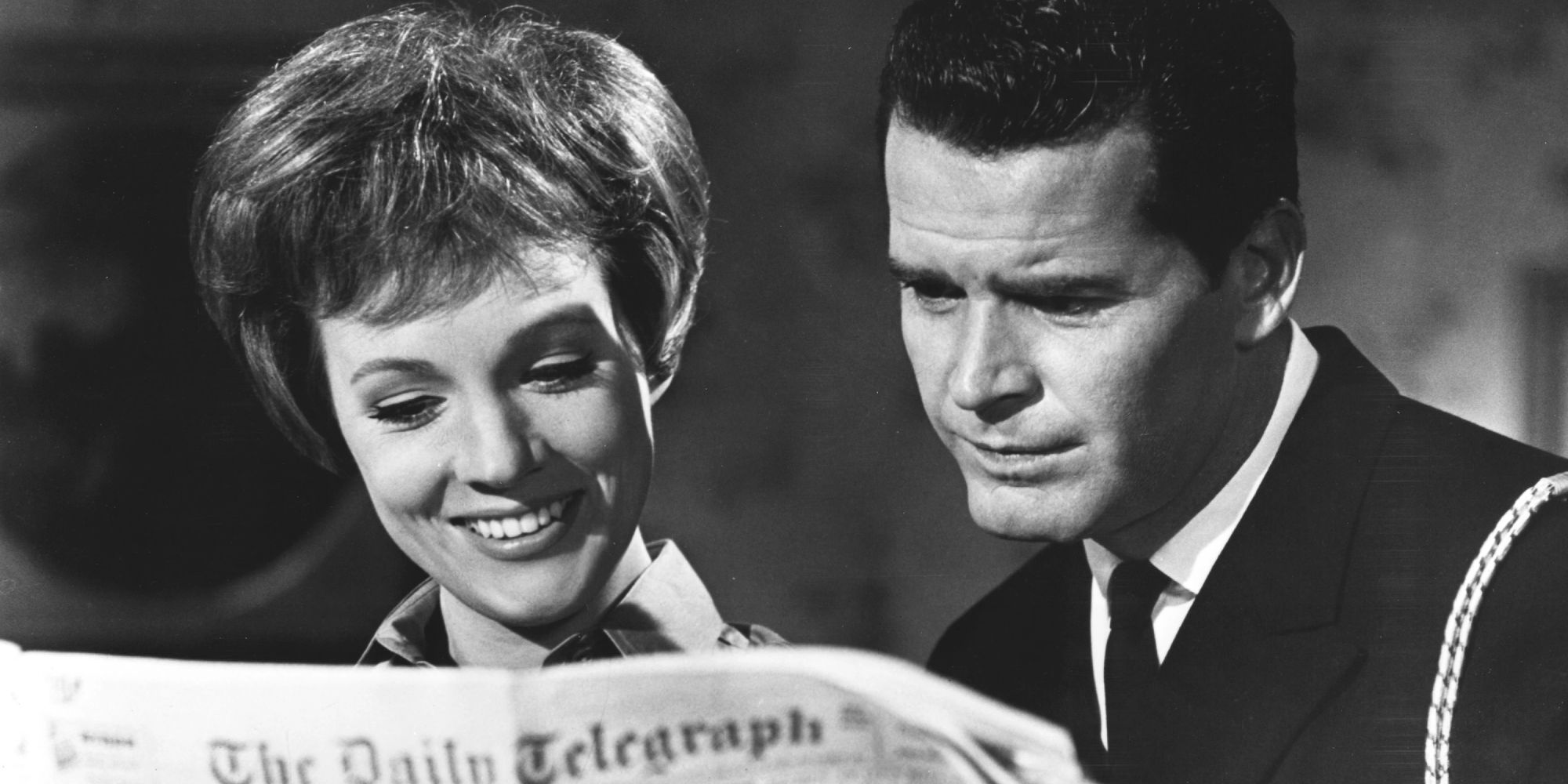 Arthur Hiller's classic romantic comedy The Americanization of Emily follows an American Naval Officer (James Garner) whose life is challenged when he falls head over heels for an English woman named Emily (Andrews) and is sent on a dangerous mission after his commanding officer has a nervous breakdown.
The black-and-white anti-war flick is an amusing film with an undeniably great acting performance from Dame Julie Andrews. With a great screenplay, The Americanization of Emily perfectly combines humor and drama and does a solid job of depicting the brutality of war while also providing an engaging romance storyline.
3
'Victor/Victoria' (1982)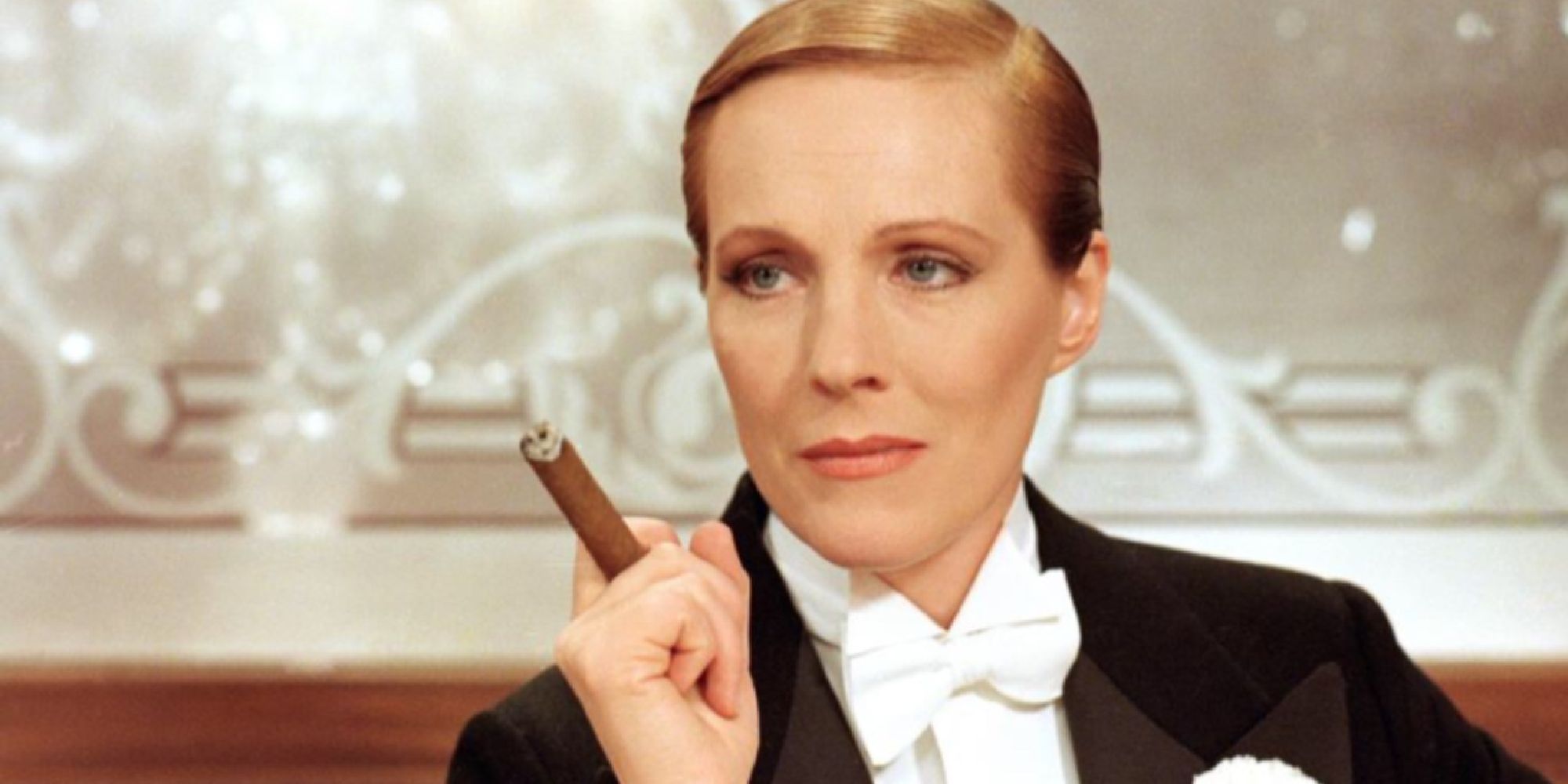 In one of her most charming roles, Andrews brings a struggling British soprano who attempts to find work in the nightclubs of 1930s Paris to life. In the meantime, Victoria meets cabaret performer Toddy (Robert Preston), whose magnificent idea is going to change everything.
This genre-bending LGBTQ+ comedy by BlakeEdwards brings Garner and Andrews together again to incredible results and provides audiences with a sharp and funny commentary on identity. Wholesome and fun are two words that describe the 1982 fake-it-till-you-make-it movie, which is certainly worthwhile if not only for Andrews' impeccable efforts.
2
'The Sound of Music' (1965)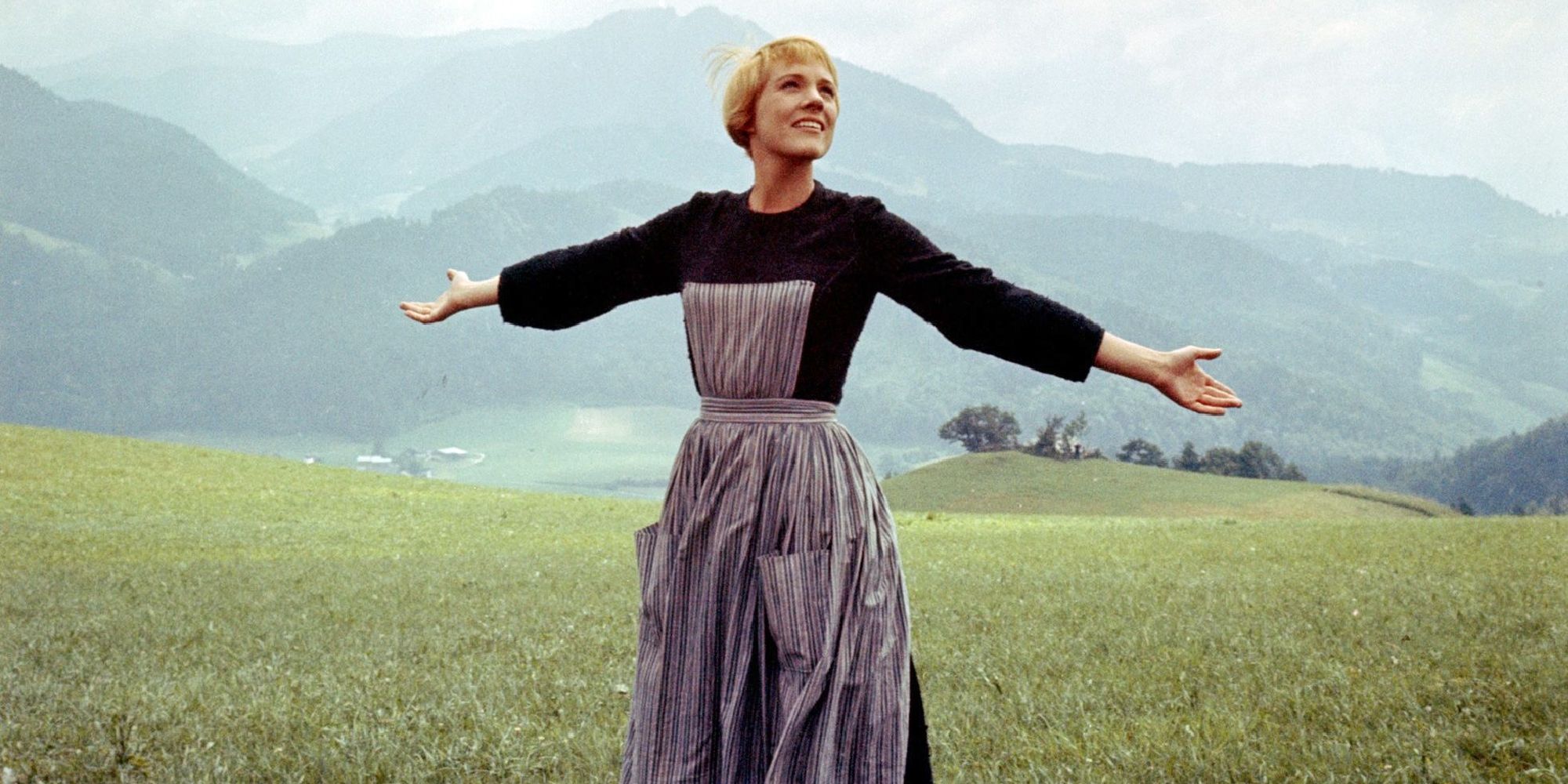 An unforgettable musical that stands the test of time even today, The Sound of Music centers on a young woman (Andrews) who is sent by her convent in 1930s Austria to become a governess to the seven children of a widowed naval officer (Christopher Plummer), whom she ends up falling for.
RELATED: This Iconic Scene From 'The Sound of Music' Almost Turned Fatal
Featuring a good amount of iconic moments, stunning photography, and memorable songs, Robert Wise's enduring classic film, which earned the big Best Picture and Best Director awards, is a brilliant showcase of Andrews' talents as both an actor and a singer, whose perfect pitch is absolutely to die for.
1
'Mary Poppins' (1964)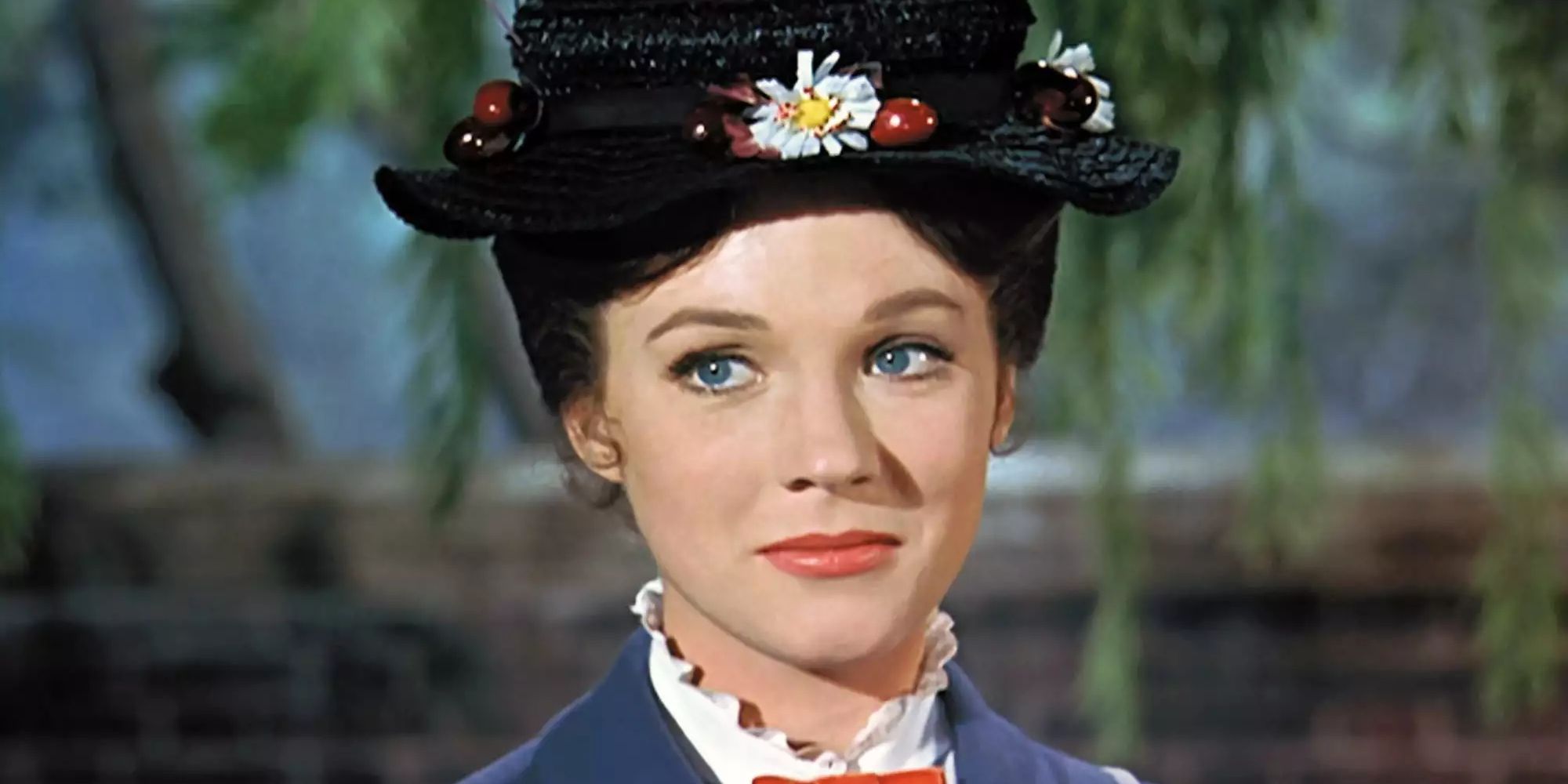 As expected, Andrews' big-screen debut, Mary Poppins, has captured the attention of many over the years, remaining the actor's most well-liked movie to this day. The Robert Stevenson fantasy musical is set at the turn of the century in London when a magical nanny (Andrews) resorts to music and adventure to help two children (Karen Dotrice and Matthew Garber) become closer to their father (David Tomlinson).
Mary Poppins lives on as one of the most well-known characters in the film industry, as well as one of the most remarkable film mentors, and Andrews' part in such accomplishment will forever be cherished by global audiences. No doubt, the iconic, heartwarming movie will always be at the top of the list.
KEEP READING: The Best Meryl Streep Movies, Ranked
on bbc news
on hindi news
on the news today
on channel 7 news
ôrf news
campo grande news ônibus
ôpera news
campo grande news greve de ônibus
l1 news horário dos ônibus
l1 news ônibus
lago azul news ônibus
news österreich
news österreich heute
news österreich aktuell
news öffentlicher dienst
news österreich corona
news öl
news österreich orf
news ö3
news österreich heute aktuell
news österreich sport
ö24 news
ölpreis news
öbb news
ösv news
österreich news krone
övp news
özil news
öffentlicher dienst news 2023
österreich promi news