Horror and comedy may seem like opposites – experiences that rarely overlap in the real world – but they have much in common. Both depend on timing, for example, and both use the element of surprise to catch their audience unawares. In the hands of a skillful filmmaker, horror and comedy can be combined to memorable effect, as directors and writers like Edgar Wright, Jordan Peele, Wes Craven, and even Mel Brooks can attest.
The last decade has seen a notable uptick in horror comedies, part of a long push away from the torture porn movement of the mid-2000s. While some can be pretty gruesome, they all find ways to inject plenty of humor into the mix, giving the scares a carnival feeling that readily welcomes the audience in on the fun.
RELATED: 10 Creepiest Animated Movie Openings
10
Goosebumps (2015)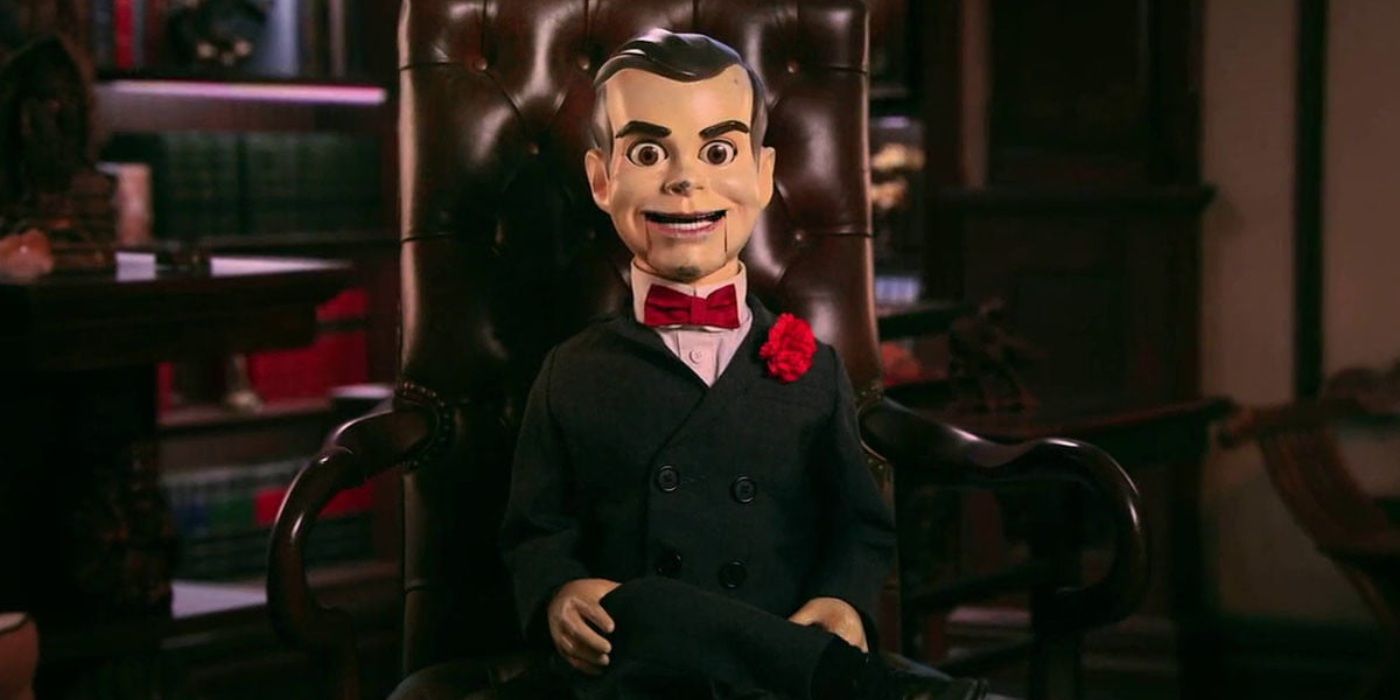 R.L. Stine's YA horror mega-franchise receives a surprisingly jaunty big-screen treatment thanks to director Rob Letterman and star Jack Black. Goosebumps has its finger on the pulse of the author's gentle-yet-effective horror twists, and finds an imaginative approach by making Stine's books part of the movie's universe. Black plays the author, dwelling in a spooky old house next to the film's young protagonists and struggling to keep a lid on the monsters from his books, which his imagination has brought to life.
The twist gives Goosebumps license to include anything and everything from the books as Stine and his young acquaintances grapple with a rampage of all-time favorites. The topper is Slappy the Dummy – Goosebumps' de facto mascot – voiced by Black and every inch as sinister as a living ventriloquist's prop should be. The end effect is precisely what Goosebumps is intended to do: a great introduction to horror for younger fans and a lovely nostalgia trip for older ones.
9
The World's End (2013)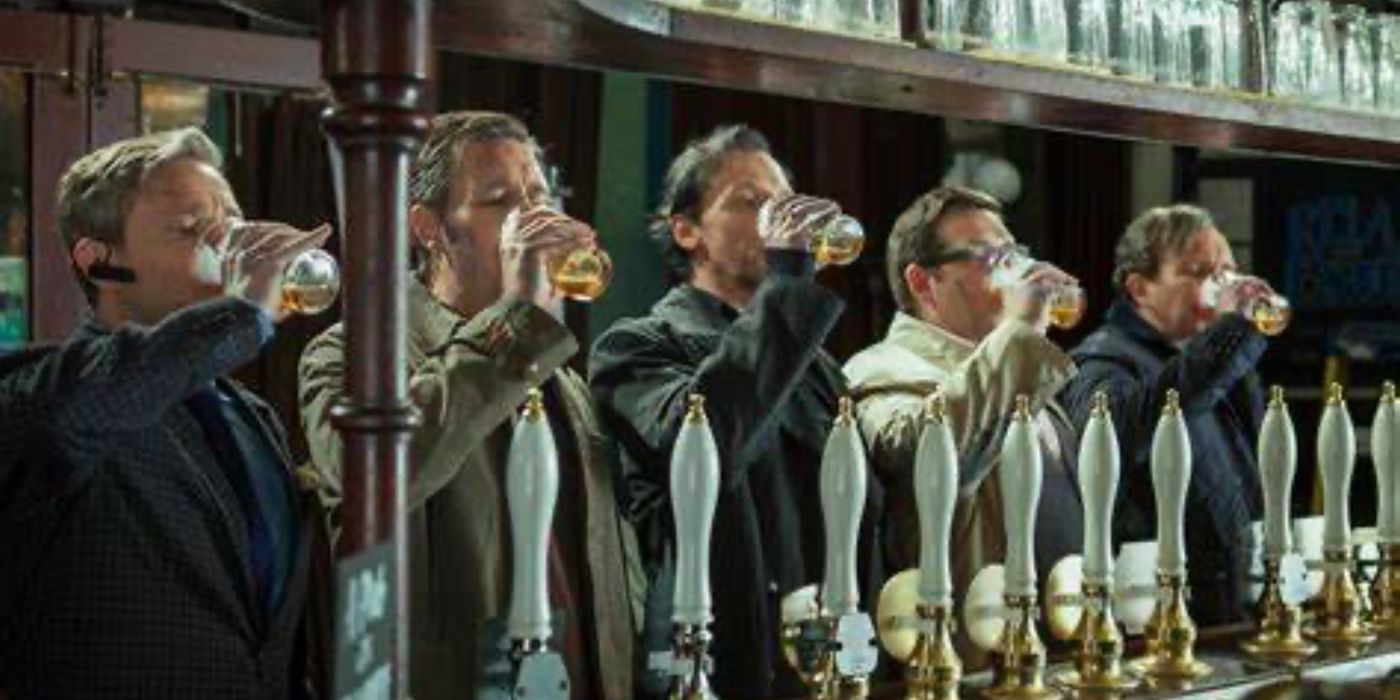 The conclusion to Edgar Wright's Cornetto trilogy doesn't hold quite the allure of Sean of the Dead and Hot Fuzz. But it carries unique charms and a killer cast who make the most of its wild premise. Simon Pegg's former big man on campus gathers his mates for a nostalgic pub crawl, which gets interrupted by what appears to be an Invasion of the Body Snatchers scenario.
Wright is well-versed in the kind of shenanigans the movie demands, and he mines big laughs from Pegg's Gary King, committed to the evening's revelry in the face of Armageddon. But the film's real strength comes in its hard look at his immaturity, and how an inability to grow and change can quickly turn the popular kid into a pathos-laden has-been. As with the other films in the Cornetto trilogy, the character informs the comedy, giving it something more than most horror movies bother with.
RELATED: 10 Most Creative Horror Villains, Ranked
8
M3GAN (2023)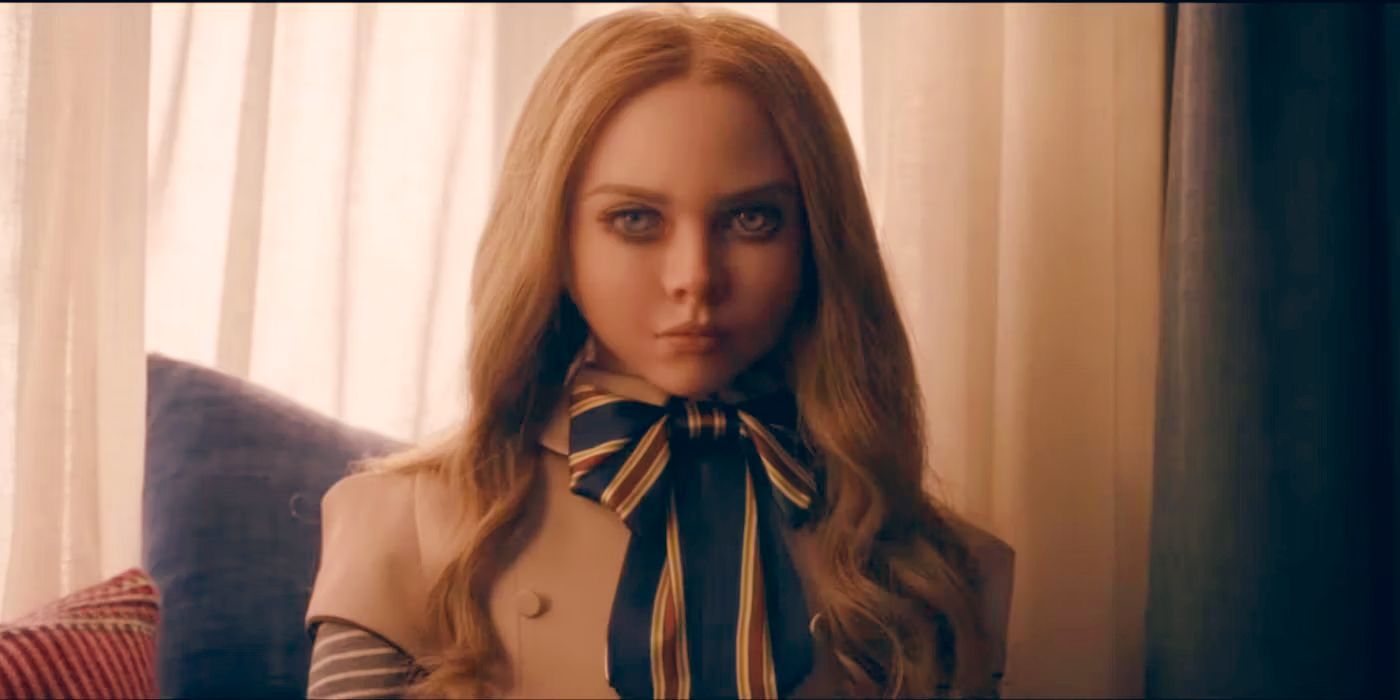 It's still quite early in M3GAN's shelf life: the sleeper hit opened less than a year before this writing. But even now, the story of a robot doll going absolutely berserk has garnered a strong cult following. With sequels on the way and a possible franchise in the making, it's hard to imagine it fading into obscurity.
And it's earned every bit of its reputation. What begins as a riff on the Child's Play formula soon takes on a life of its own as an ambitious toy designer tests her newest AI experiment on her recently orphaned niece. The results go from camp to madcap to over-the-top bonkers so fast that there's hardly time to register how director Gerard Johnstone is pulling it off. The results became a pop culture sensation, with more of the same on the way.
7
Mayhem (2017)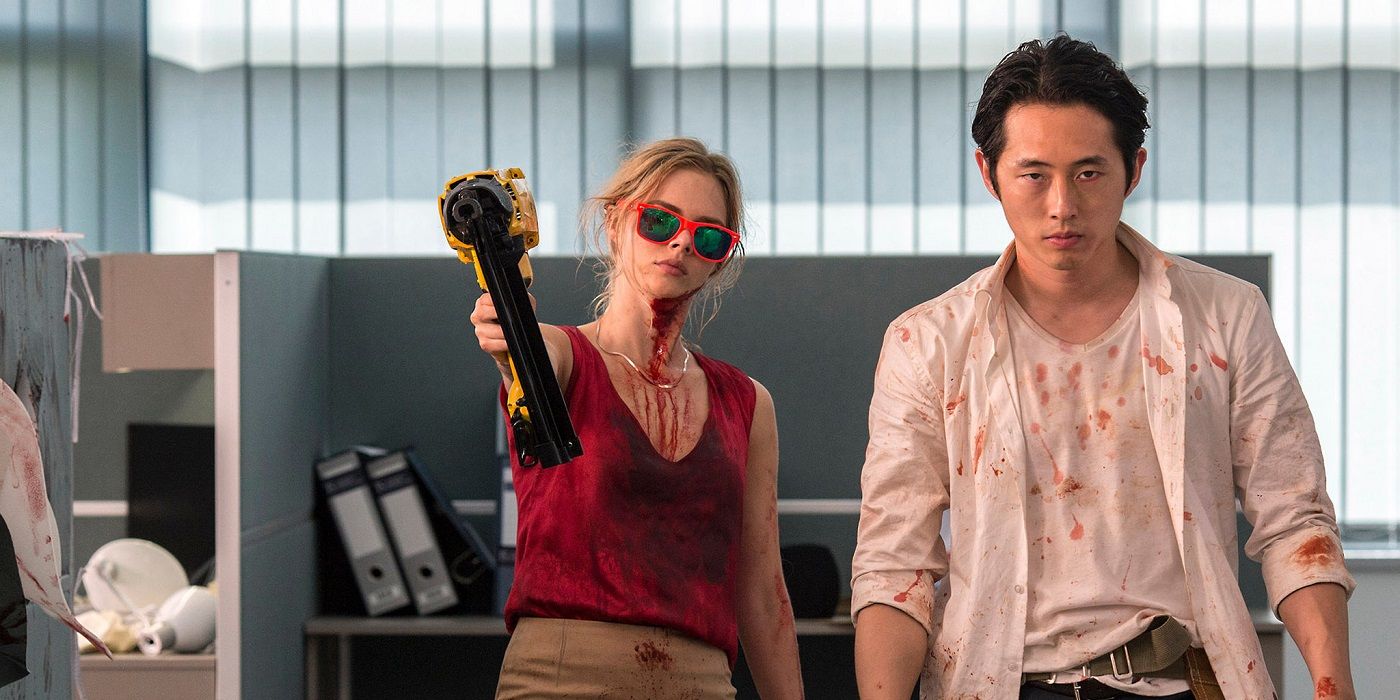 The Walking Dead never recovered from killing Steven Yeun's Glenn Rhee, which continues to divide fans of the series to this day. Thankfully, Yeun recovered in fine form by starring in Mayhem. Director Joe Lynch aims squarely at social satire as the employees of a high-stress law firm get locked in their building upon the outbreak of an engineered virus that removes all inhibitions.
The film works as an action piece as much as a horror or a comedy, with a number of inventive fight scenes filling a tight 86-minute running time. But it never looks away from the darker stuff, as unspoken lusts and resentments boil to the surface in a locked-down human petri dish. Yeun helps keep the audience in his character's corner despite his sometimes dodgy moral compass, while Samara Weaving shows a real knack for pitch-black humor as a shafted client who picked the wrong day to complain in person.
RELATED: 10 Must-See Horror Anthology Movies
6
Krampus (2015)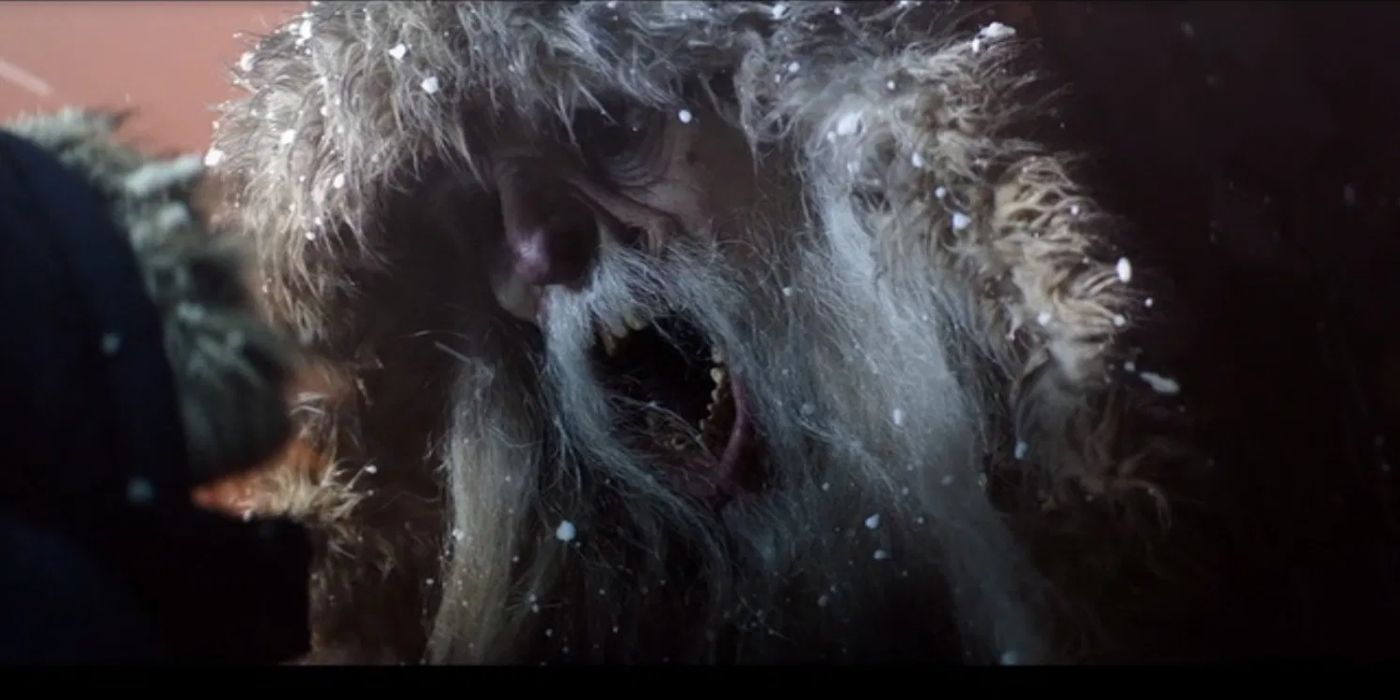 The Krampus stems from European folklore: a demonic figure punishes naughty children on Christmas just as Santa rewards good ones. The figure became popular in American pop culture in the early 2000s, and continues to make a ready mascot for anyone tired of the holiday season. Krampus transforms the notion into a pitch-black protest against commercialism, waste, and forced family trauma.
The film focuses on the Engels, who are just trying to get through the holidays intact, and whose young son loses faith in Christmas after his cousins mock his letter to Santa. That brings the Krampus to their door and a sack full of monster toys to terrorize them. Director Michael Doughtery keeps the set pieces lively and sharp, letting a talented cast add humor when needed.
5
Happy Death Day (2017) and Happy Death Day 2U (2019)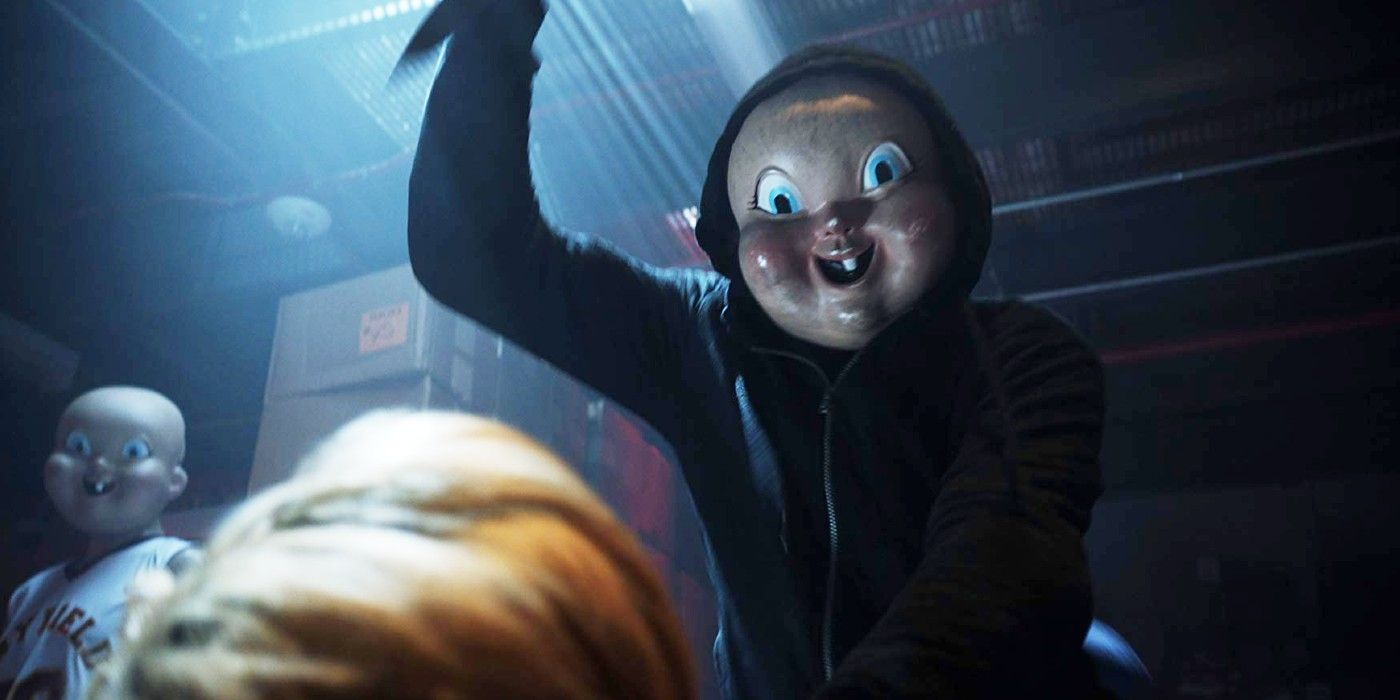 Slasher films make a ripe target for satire: considered a "low" sub-genre by and large, and often succumbing to cheap gimmickry. Happy Death Day makes the gimmickry part of the joke, along with its status as an open riff on the comedy classic Groundhog Day. A not-particularly-nice sorority girl relives the same day repeatedly, invariably ending with her being murdered by a masked assailant. She's forced to unravel both the cause of the time loop and the identity of her one-person serial killer.
The gimmick works thanks to an exquisite sense of self-awareness and some personal reasons for the phenomenon. As the heroine narrows down the list of suspects, the audience's sympathy grows, along with understanding why she is the way she is. The pleasure lies in the film's imaginative details and a hilarious update of the Final Girl trope.
RELATED: 10 Must-Watch Mockumentary Horror Movies
4
Ready or Not (2019)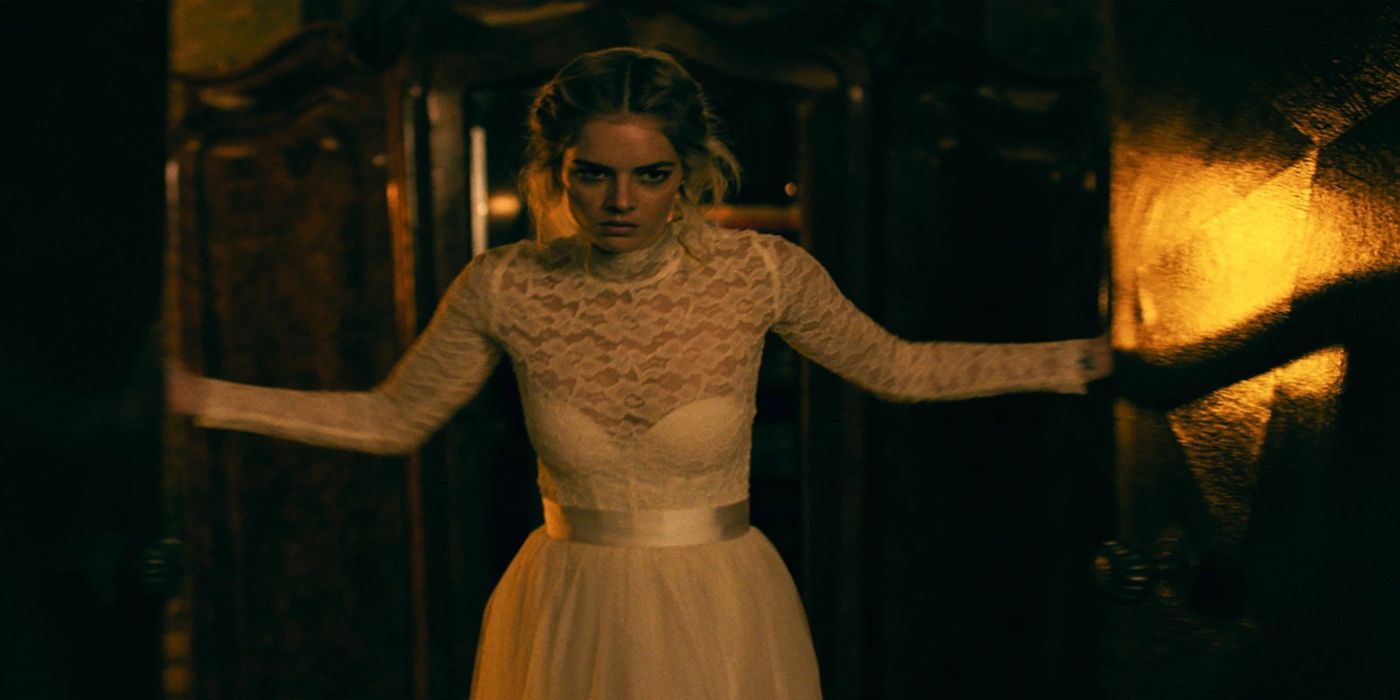 Ready or Not is an ideal example of how to turn a strong gimmick into a winning film. Freshly minted bride Grace Le Domas joins her eccentric in-laws on her wedding night. The family became wealthy on a set of board games of the Milton-Bradley variety, and attribute their success to a deal with the devil. Grace soon finds herself hunted through their mansion, as her new family believes they must sacrifice her lest Old Scratch come to claim them.
The fun comes mainly in the particulars, as the Le Domas reveal all kinds of weird quirks in their amateur take on The Most Dangerous Game. Samara Weaving's Grace makes a compelling heroine with the brains and grit to beat her in-laws' rigged game. But the film's real strength lies in a single question: did the Le Domas really make a deal with Satan, or are they just deluded oligarchs disconnected from reality? It holds the answer to the very end, making the guessing a part of the fun.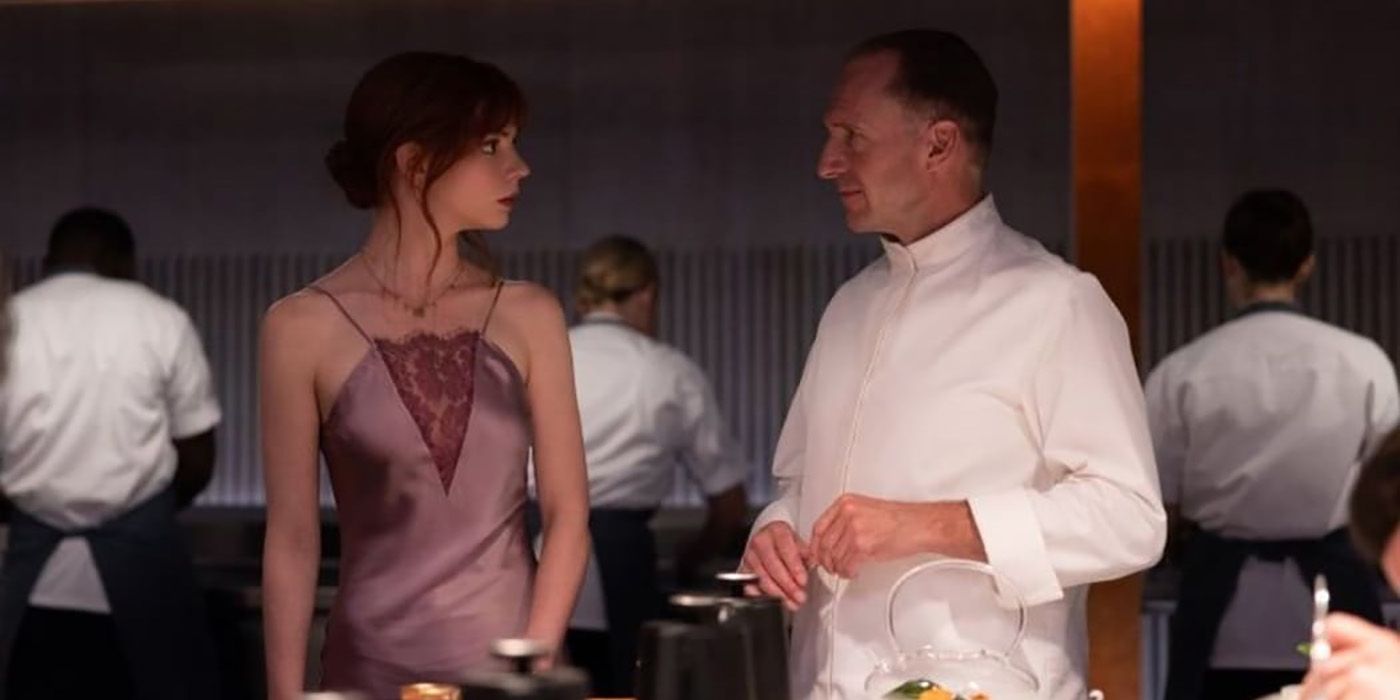 Class warfare is a potent topic for horror and comedy, and The Menu brings it out singularly. Ralph Fiennes is a celebrity chef who runs an exclusive restaurant on a private island. He invites a special group of clients for dinner, only to announce that they'll all be dead by the end of the evening, along with him and his staff.
The Menu's main target is the upper class: elites who think nothing of devouring a $1200 meal and happily exploit the hard work of those they regard as their inferiors. That extends to the food being served, with each course connecting to some new act of horror arranged by Fiennes' terrifyingly calm master of ceremonies. Ana-Taylor Joy becomes a surprising foil as the one guest who wasn't supposed to be there, and who may have his number.
RELATED: 10 Best Horror Movie Twists of All Time
2
What We Do in the Shadows (2014)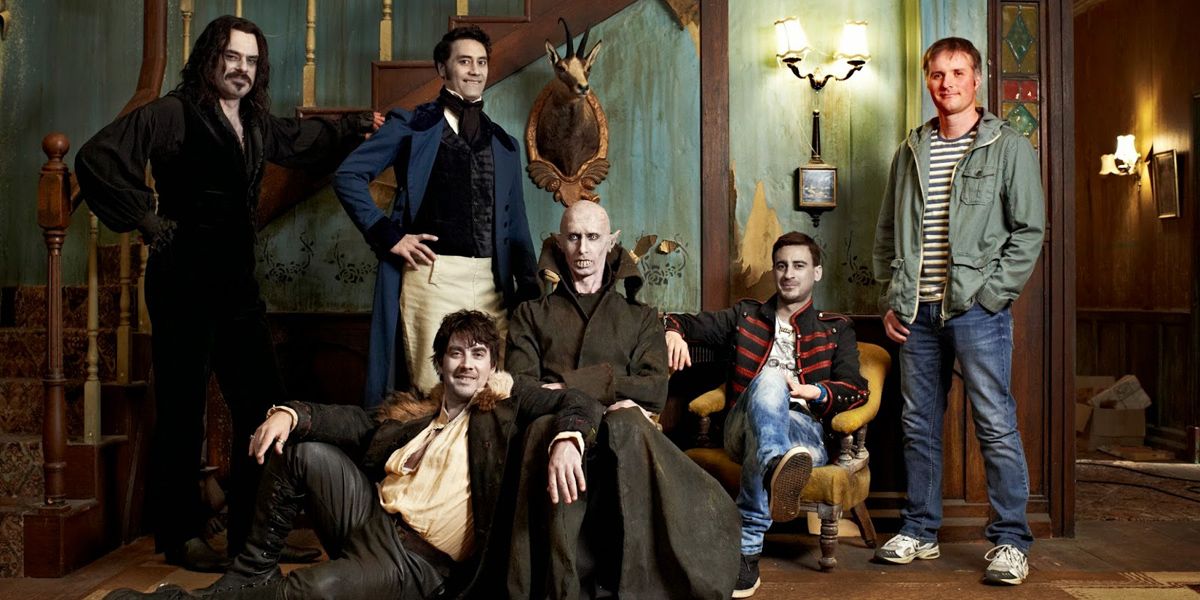 Though slightly eclipsed by the streaming series it spawned, What We Do in the Shadows started as a very funny movie. A documentary crew films the goings-on of a quartet of vampires living in Wellington, New Zealand: every bit the Gothic monsters of legend and yet still a gang of stunning nitwits regardless. The comedy is largely situational and devoid of plot, yet the jokes are so strong that the comparative lack of narrative hardly matters.
Fans of the series will readily recognize the formula, which steers away from supernatural ineptitude – the subjects are all skilled at various vampire powers – and instead makes more practical considerations their blind spot. They struggle with modern society, the need to get rid of bodies, and the indignity of hosting their unholy masquerade at a local bowling alley. Directors Taika Waititi and Jemaine Clement find the absurdity of the equation with deceptive ease: smashing a pie in the face of Anne Rice and the World of Darkness simply by adding workaday reality to their brooding monsters.
1
Get Out (2017)
Get Out is perhaps the most crucial movie on race relations since Do The Right Thing and one of the best films of the past decade. It's about a young Black man who visits his partner's family and uncovers an insidious plot that shocks in its audacity, and provides laughs in its immensely clever presentation. Director Jordan Peele claims the film defies conventional genres, and while Get Out is truly horrifying – on multiple levels – it also isn't afraid of delivering comedic observations throughout.
Regardless, the film packs quite a punch, as a successful Black photographer travels to his white girlfriend's homestead to meet her family, only to find something genuinely horrific waiting for him. Peele taps straight into the zeitgeist: released at a particularly divided moment in American history, and all that entailed. As welcome as it is, the comedy only underscores the horror of it all.
on bbc news
on hindi news
on the news today
on channel 7 news
ôrf news
campo grande news ônibus
ôpera news
campo grande news greve de ônibus
l1 news horário dos ônibus
l1 news ônibus
lago azul news ônibus
news österreich
news österreich heute
news österreich aktuell
news öffentlicher dienst
news österreich corona
news öl
news österreich orf
news ö3
news österreich heute aktuell
news österreich sport
ö24 news
ölpreis news
öbb news
ösv news
österreich news krone
övp news
özil news
öffentlicher dienst news 2023
österreich promi news