Fans of cartoons from the 2000s and 2010s are well-versed with Phil LaMarr, even if they don't know his name. After graduating from Harvard-Westlake School and Yale University, he appeared in films like Pulp Fiction and as an original cast member on the sketch comedy series, Mad TV. However, he is best known for his voice work.
LaMarr's voice is incredibly diverse, allowing him to play a range from deep, powerful characters to more lighthearted and silly. He has over two hundred credits to his name across television, video games, and movies.
10
Kotel Kahn – 'Mortal Kombat X' (2015)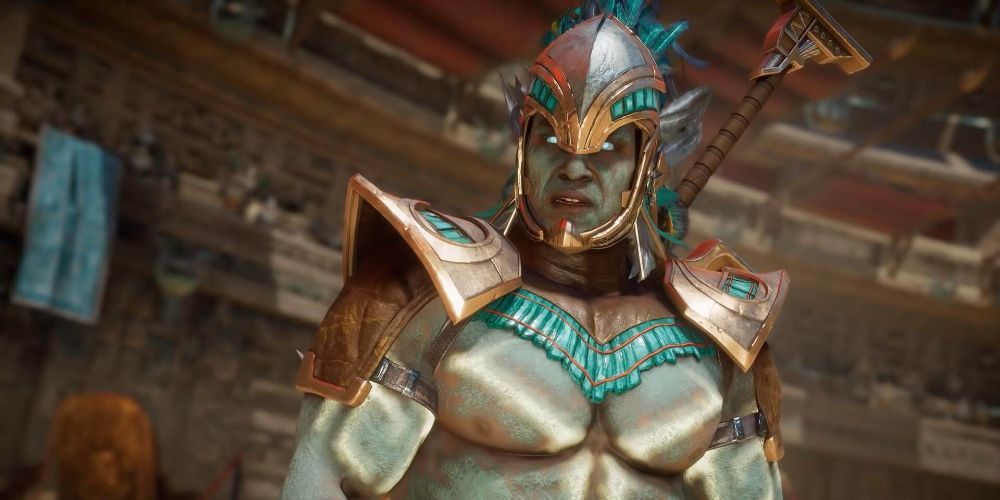 A warrior from the realm of Osh-Tekk, Kotel Kahn's realm was merged with Outworld when it was conquered, and his people were systematically eradicated. He briefly spent some time in Earthrealm, where he was worshiped as a God by the Mayan people. When Outworld's throne was left vacant, Kotel gathered allies and rose to become its fourth Emperor.
Related: 10 Amazing Black Voice Actors From Television and Film
Kotel is a character marked by his moral ambiguity. He cares about Outworld and its people and wants to see them improved, but delivers harsh punishments to those who defy him and is willing to wage wars over the slightest grievances. LaMarr's voice is a good choice for the Emperor, giving him an air of power, authority, and ruthlessness.
9
Ollie Williams – 'Family Guy' (1999-)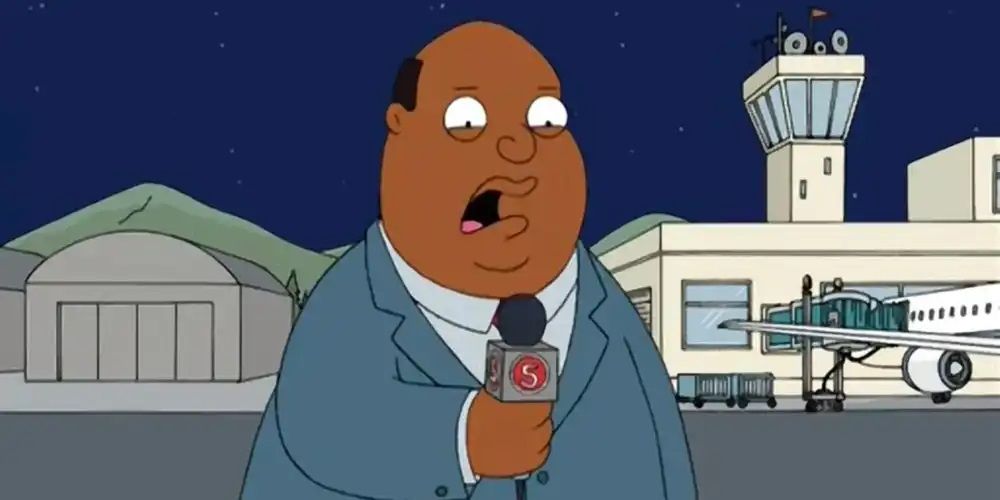 When the people of Quahog, Rhode Island need to know about local affairs, they turn to Channel 5 News. After hearing the news from anchorman Tom Tucker (Seth MacFarlane), they can get an update on the weather from Blaccu-Weather Forecast. Weatherman Ollie Williams delivers the forecast in the most clear and direct way possible.
LaMarr has joked that Ollie is his easiest paycheck. His lines are usually one to five words long, said over a second or two, and delivered as loud as possible. Despite his status as a bit-character, Ollie is well-liked among Family Guyfans, thanks largely to LaMarr's complete commitment to every line.
8
Aquaman – 'Young Justice' (2010-2019)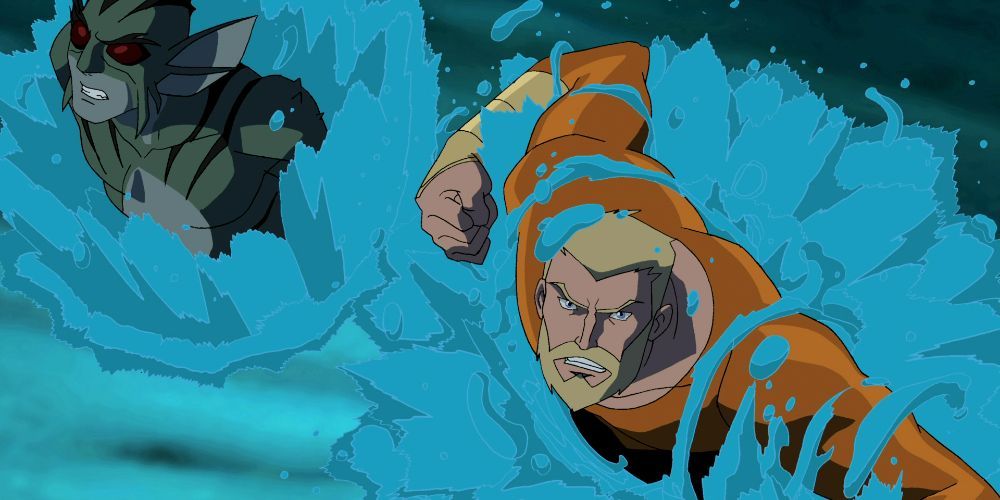 The king of Atlantis, Aquaman serves as a founding member of the Justice League. During a battle against the Ocean Master (Roger Craig Smith), he was aided by two youths named Garth (Yuri Lowenthal) Kaldur'ahm (Khary Payton). Aquaman offered them both the chance to become his apprentices, but only Kaldur'ahm accepted, taking the title of Aqualad.
Related: Every DC Extended Universe Movie Ranked from Worst to Best
Much like in 2001's Justice League, this version of Aquaman is not the joke character that he is thought of based on the Superfriends iteration. He is a kind, noble ruler who commands the respect of both land and sea. His story arc demonstrates strength, compassion, and a willingness to mentor and guide the next generation of heroes.
7
Kit Fisto – 'Star Wars: The Clone Wars' (2009)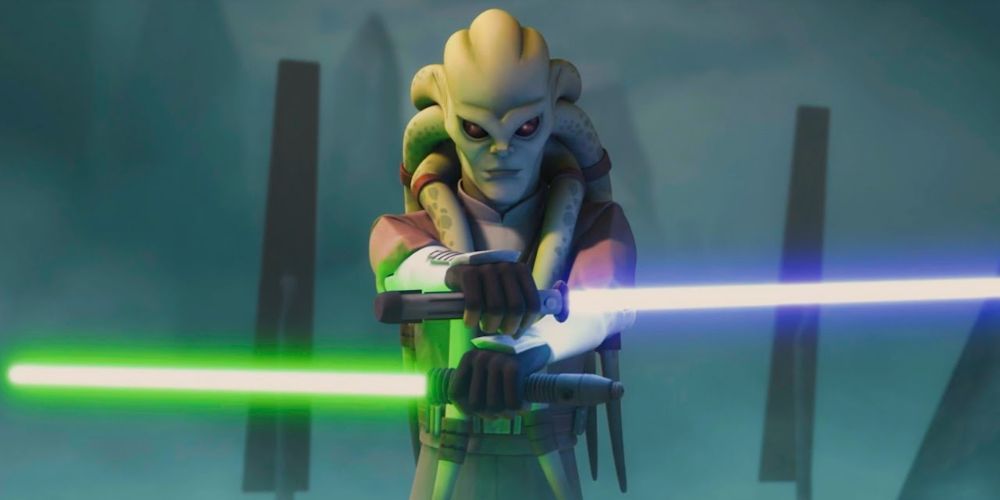 A member of the Jedi Council, Kit Fisto joined his fellow Jedi in leading the armies of the Galactic Republic during the Clone Wars. He fought in several key battles during the war, especially if they were underwater due to his aquatic nature. Regardless of the circumstance, he never lost sight of his sense of humor.
Fisto originally appeared in the Star Wars prequels and was voiced by Richard McGonagle in the 2003 show, but LaMarr's take on the character is the most well know. His Caribbean accent helps him stand out and accentuates his love of life and good spirit. He's also quite calm and collected, and rarely rushes into trouble.
6
Wilt – 'Foster's Home for Imaginary Friends' (2004-2009)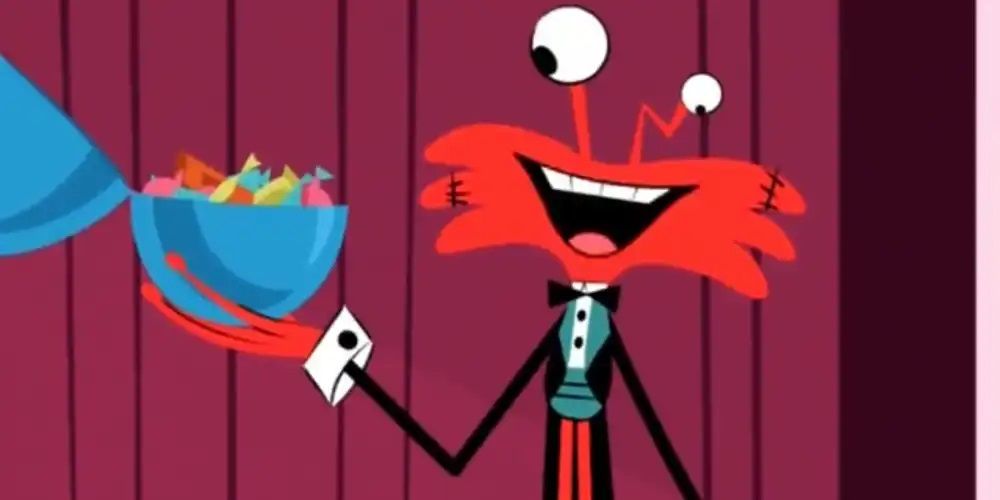 A long-time resident of Foster's Home For Imaginary Friends, Wilt was imagined by a young boy who loves basketball. When they went up against a rival kid and his imaginary friend, Wilt threw the game to save his creator at the cost of his left arm and eye. He ran away in shame and has since spent his time helping those in need.
Wilt is one of the sweetest characters in any Cartoon Network show. No matter what he's doing, he'll always take the time to help someone in need without asking for anything in return. Unfortunately, characters like Bloo (Keith Ferguson) tend to take advantage of his altruism.
5
Bolbi Stroganovsky – 'The Adventures of Jimmy Neutron: Boy Genius' (2003-2006)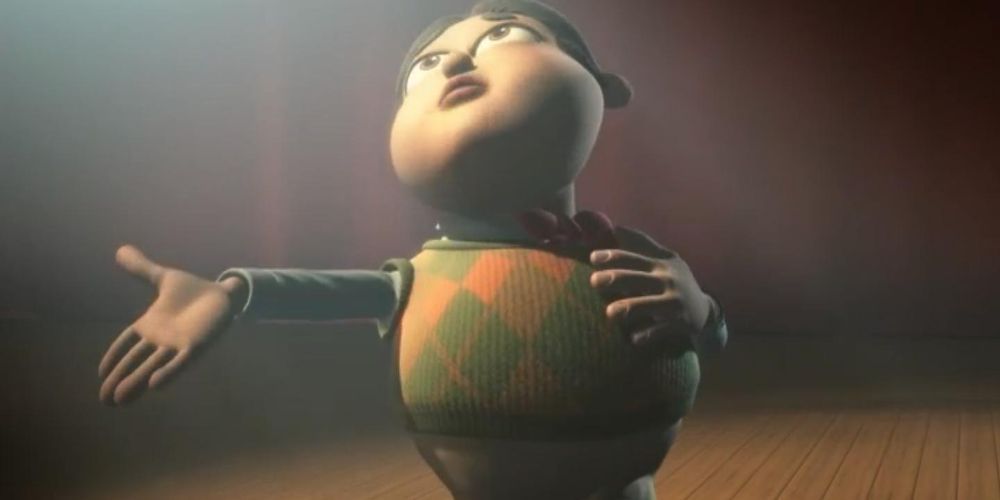 A foreign exchange student from Backhairistan, Bolbi Stroganovsky comes to Retroville and joins the class of child genius, Jimmy Neutron (Debi Derryberry). He quickly establishes himself thanks to his happy-go-lucky attitude and boundless enthusiasm. He's also a surprisingly talented actor.
Originally intended as a joke character, Bolbi became one of the most popular recurring characters from The Adventures of Jimmy Neutron, Boy Genius. A lot of this is due to LaMarr's voice work: you can feel him smiling with every line, which helps to suck the audience into Bolbi's joyful expressions. Plus, who can forget "The Slap Dance," after seeing it once?
4
Virgil Hawkins – 'Static Shock' (2000-2004)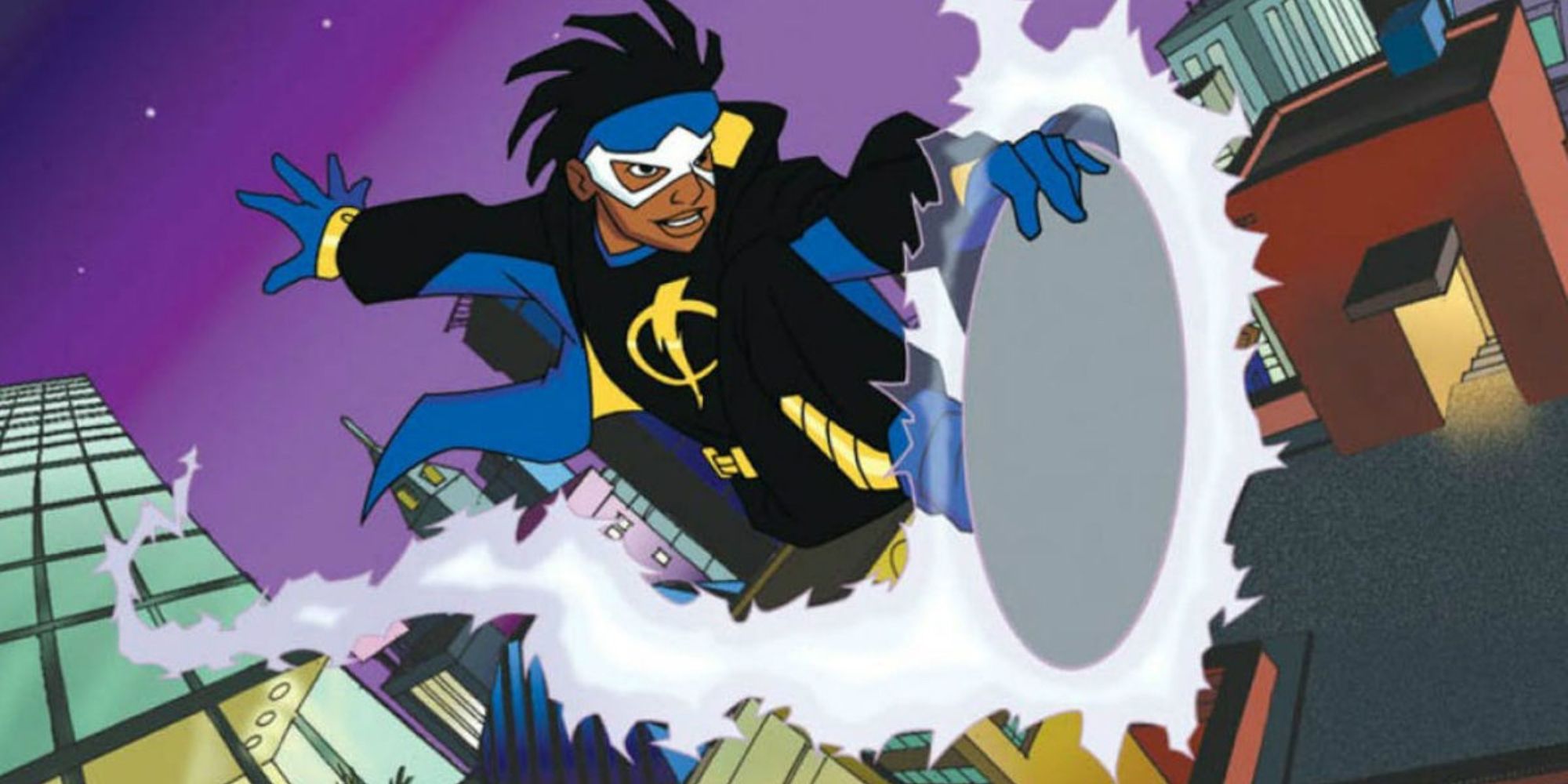 When he was a child, Virgil's mother was killed by a stray bullet during a gang war, which cemented his hatred for gang violence. He managed to become an exceptional student, but in his high school years, was caught up in a gang war that released a chemical gas that infected all presence. Virgil gained the power to manipulate static electricity and used it to become the vigilante hero, Static.
Related: 9 Episodes of 'Static Shock' That Prove It's One of the Best Superhero Cartoons Out There
Virgil was the first African-American superhero to star in an animated series, and he certainly left an impact. When given his powers, he chooses to use them to better his community, even at the cost of his personal life. His young age also makes him relatable to the target demographic, made even better thanks to LaMarr's energetic voicework that captures Virgil's kindness and free spirit.
3
John Stewart – 'Justice League' (2001-2004)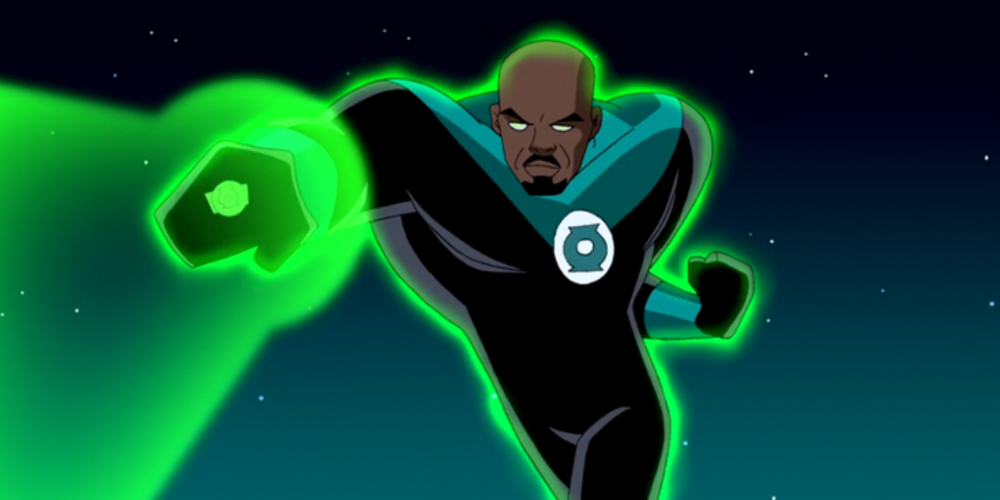 A member of the United States Marine Core, John Stewart was chosen by the Guardians of the Universe to join the Green Lantern Corps. This took him across the galaxy until he was re-assigned to Earth. He joined up with fellow heroes Superman (George Newbern), Batman (Kevin Conroy), The Flash (Michael Rosenbaum), Wonder Woman (Susan Eisenberg), Hawkgirl (Maria Canals), and Martian Man Hunter (Carl Lumbly), to form the Justice League.
LaMarr captures Green Lantern's dedication to justice and integrity through his powerful by-the-book tone of voice. His previous experiences in space have him view the other members of the league as undisciplined rookies at first, but this shifts to equals pretty quickly. This is best seen through his relationship with the Flash, which is a great example of serious meets silly.
2
Hermes Conrad – 'Futurama' (1999-)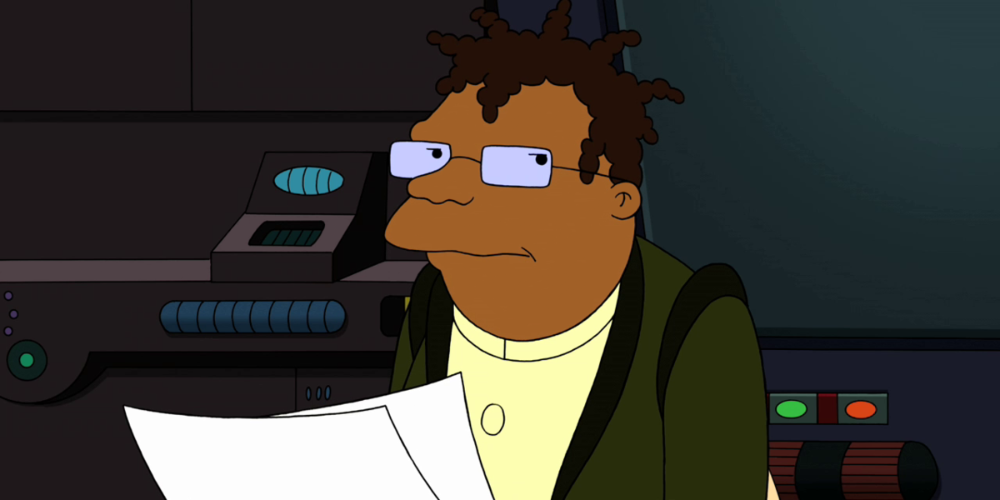 In his youth, Hermes Conrad was so skilled at limbo that he reached Olympic levels. When a fan ended up dying trying to mimic him, he became a bureaucrat and was assigned to Planet Express. He tends to crack down on his co-workers for slaking off, damaging company property, or being Dr. Zoidberg (Billy West).
Related: The 10 Funniest 'Futurama' Episodes, Ranked
While he can come across as harsh and critical, there's a lot to love about Hermes. He has several running gags, such as his tendency to rhyme things with locations when surprised. While he doesn't always leave the office, sometimes his limbo and organizational skills are just what the crew needs to solve a problem.
1
Samurai Jack – 'Samurai Jack' (2001-2017)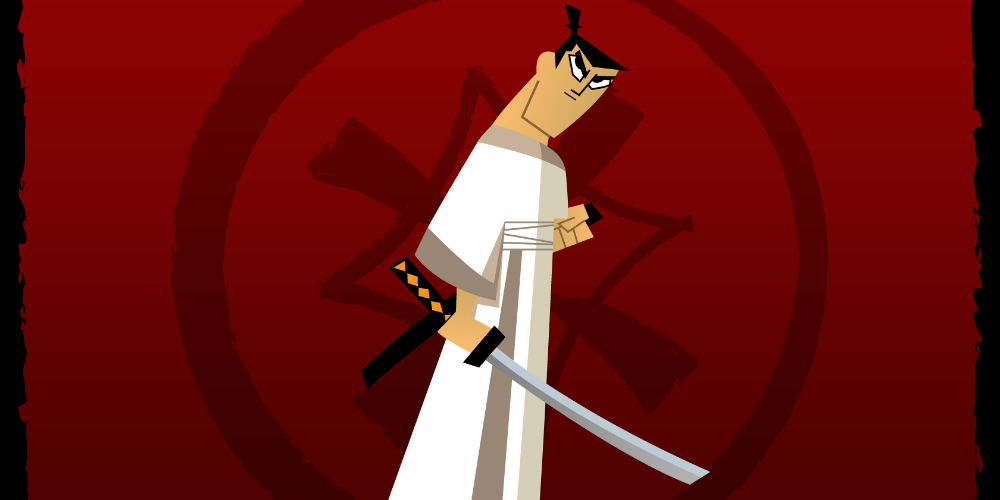 When the demon Aku (Mako) is released from his prison, he attacks a feudal Japanese kingdom, whose king sealed him away with a magic sword. His son manages to escape and takes up the blade, but before he could kill Aku, he is sent into the far future where Aku has taken over the world. Called Jack by the locals, he now seeks a way to travel back in time and stop this future from coming to be.
Jack is a brilliant character from one of animation's most creative shows. No matter how impossible the task seems he will never shake from his moral code or his sense of honor. Though he rarely speaks due to the show's minimalist storytelling, LaMarr ensures that, when he does, his lines are memorable and a little humorous despite his stoicism.
Next: The 12 Best Voice Actors in Classic Animated Disney Movies
on bbc news
on hindi news
on the news today
on channel 7 news
ôrf news
campo grande news ônibus
ôpera news
campo grande news greve de ônibus
l1 news horário dos ônibus
l1 news ônibus
lago azul news ônibus
news österreich
news österreich heute
news österreich aktuell
news öffentlicher dienst
news österreich corona
news öl
news österreich orf
news ö3
news österreich heute aktuell
news österreich sport
ö24 news
ölpreis news
öbb news
ösv news
österreich news krone
övp news
özil news
öffentlicher dienst news 2023
österreich promi news