Summary
The DCEU's movies may have had their flaws, but they managed to deliver visually stunning moments that are worthy of being framed on a wall.
From Wonder Woman's breathtaking flashback to Black Adam's slow-motion shot of the Justice Society charging at Sabbac, the DCEU showcased visually captivating scenes throughout its films.
The Trinity uniting in Batman v Superman, Wonder Woman crossing No Man's Land, and The Flash entering the Speed Force are just a few examples of visually outstanding moments that capture the essence of comic book movie glory.
The DCEU is full of many visually stunning moments that could be framed on a wall. Despite the franchise overall suffering from some critically and commercially disappointing films, the shared universe did largely succeed in delivering beautiful shots and scenes throughout its movies. Director Zack Snyder is known for his distinctive visual style, and that look permeated both his movies and several others done by other creative teams.
Furthermore, many more of the DCEU's best movies adapted their own brighter but equally engaging visual styles. While some later projects seemed to slip a bit and feature disappointingly unpolished special effects, every DC project has at least a few moments that are visual treats. From the early days of the DCEU to its latest releases, these scenes look worthy of a frame.
RELATED: How To Watch DCEU Movies In Order (By Release Date & Chronologically)
10
Wonder Woman Learns Of Ares History With The Gods – Wonder Woman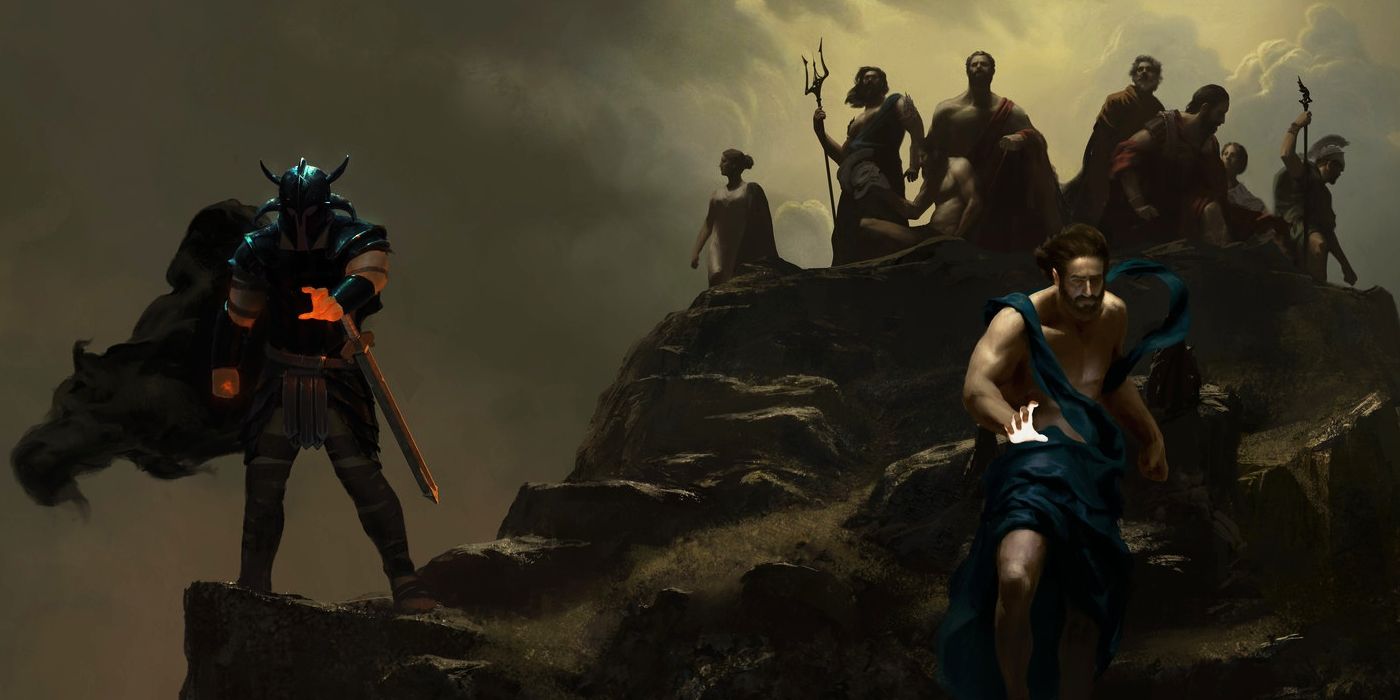 Many DCEU movies include flashbacks to ancient battles and gods, and Wonder Woman features a truly breathtaking one when the Amazonian Queen Hippolyta (Connie Nielsen) recounts the history of the Olympian gods to a young Diana. The flashback is shown as a painting that comes to life, recreating the history of the Olympians and specifically the exile of Ares (David Thewlis) from Mount Olympus. In blending history and mythology, Wonder Woman's flashback is also a comic book movie moment that deserves to be framed.
9
The Justice Society Charges At Sabbac – Black Adam
In the final battle of Black Adam, Ishmael Gregor (Marwan Kenzari) becomes the demonic villain Sabbac and prepares to unleash hell on Earth. As Hawkman (Aldis Hodge), Atom Smasher (Noah Centineo), and Cyclone (Quintessa Swindell) charge at Sabbac to stop him, each is shown in their full glory with speed-ramping and slow-motion effects. With all the heroism and power of the JSA brought to life at this moment, Black Adam's slow-motion shot of them is a scene of DCEU visual fireworks worthy of framing.
8
Black Adam Takes The Throne Of Kahndaq – Black Adam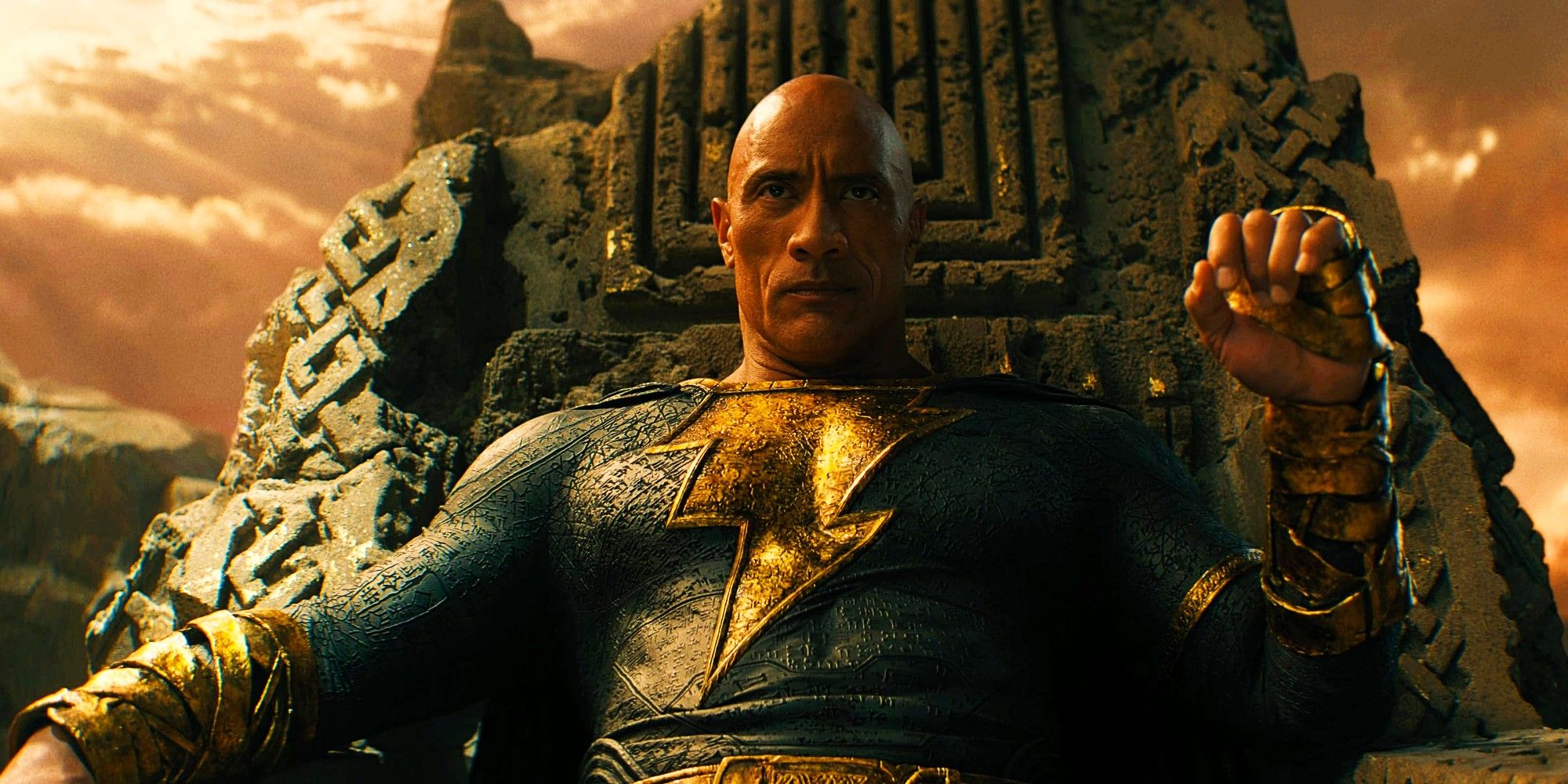 After Black Adam (Dwayne Johnson) and the DCEU's Justice Society defeat Sabbac, Black Adam takes the throne of Kahndaq in a moment that perfectly captures the immortal comic book image of Black Adam on his throne. As the champion of Kahndaq, Black Adam decides his nation needs a protector over a ruler and smashes the throne to bits. Still, superhero movie moments ripped right from the pages of comic books are always a sight to see, and Black Adam's is as perfect an example of this as they come.
7
The Trinity Unites – Batman v Superman: Dawn of Justice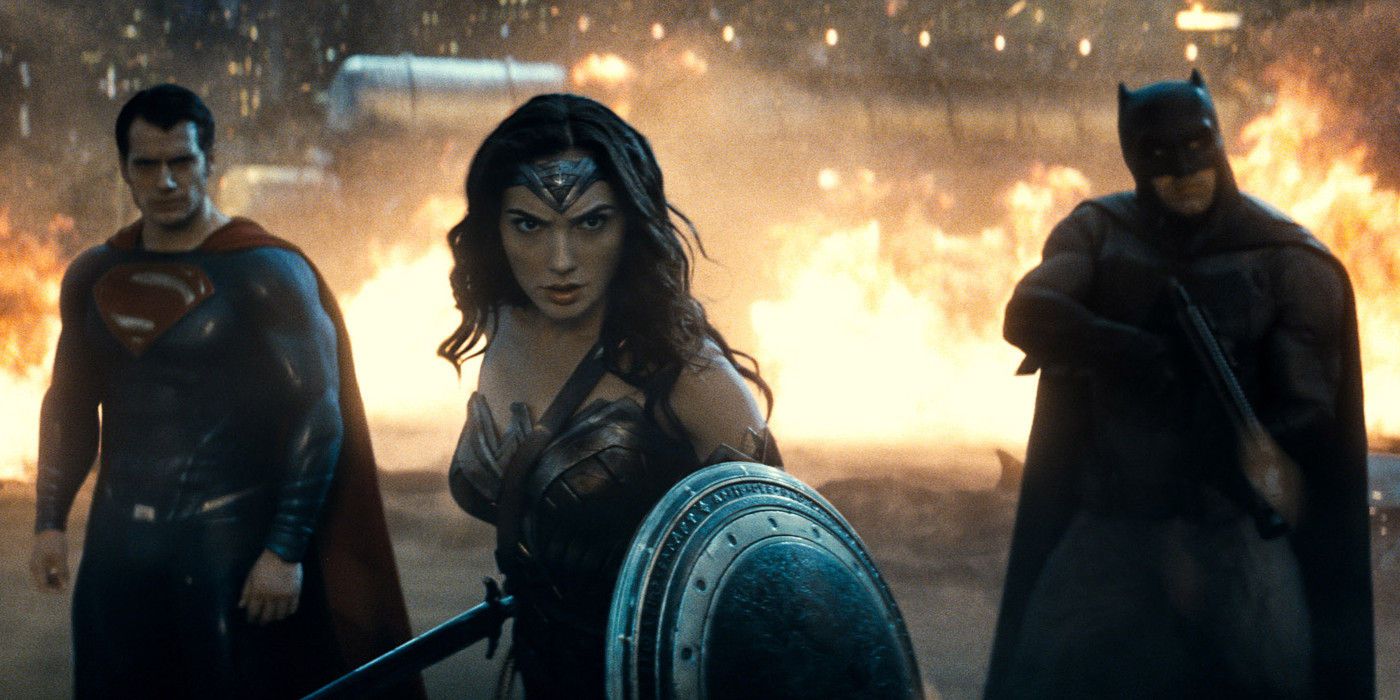 After Doomsday is unleashed in the climactic battle of Batman v Superman: Dawn of Justice, Batman (Ben Affleck) and Superman must unite to stop the monster, but they aren't alone. Wonder Woman (Gal Gadot) also leaps into action to lend a hand, leading to the shot of DC's Trinity of Superman, Batman, and Wonder Woman united on the big screen at last. It's also another visually outstanding DCEU moment: the Trinity captured in pure comic book movie glory.
RELATED: Every Upcoming DC Movie In 2023 And Beyond
6
Wonder Woman Crosses No Man's Land – Wonder Woman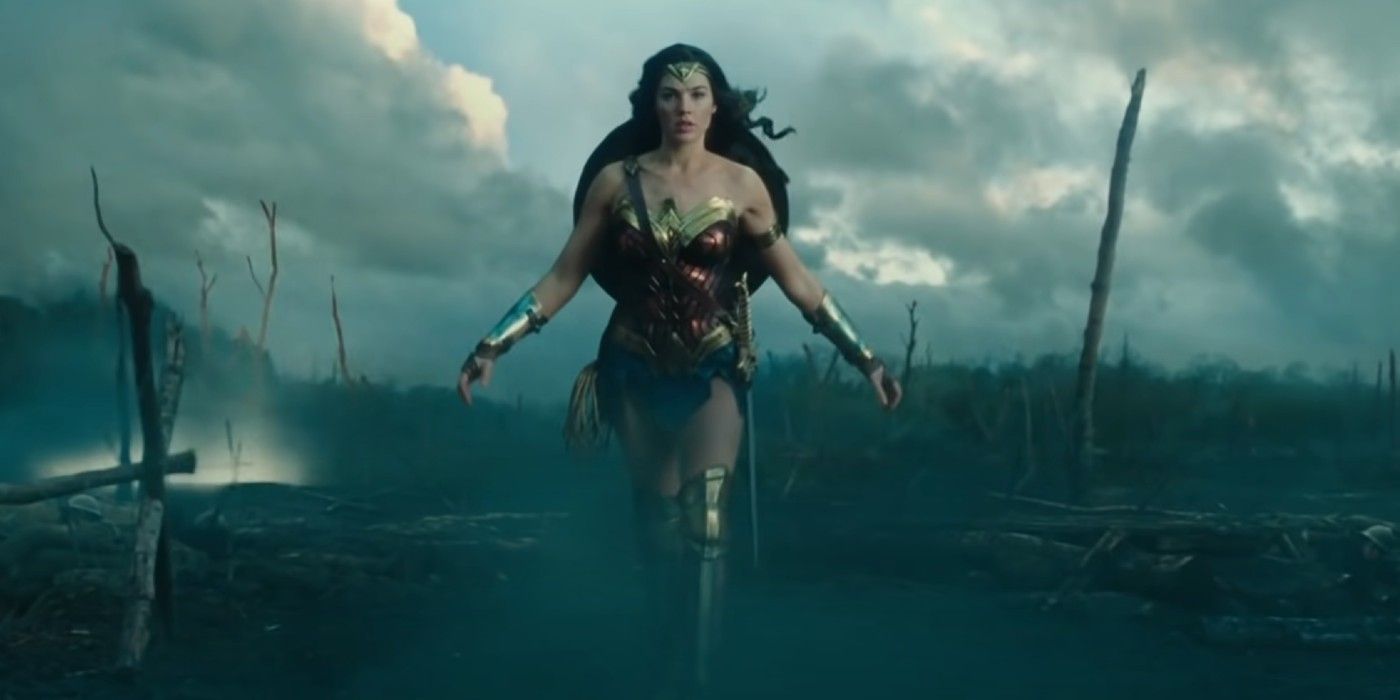 Gal Gadot's Diana achieved one of the most inspiring superhero movie moments of all time in the No Man's Land sequence of 2017's Wonder Woman. Stepping onto the battlefield, Diana charges headlong into raging gunfire, deflecting bullets with her indestructible bracelets and holding off machine gun fire with her shield, spurring Steve Trevor (Chris Pine) and his forces to follow her to victory. As such a triumphant scene on the battlefield, Wonder Woman's No Man's Land sequence is a visually stunning moment of comic book movie action, to boot.
5
Barry Allen Gets His Speed Back – The Flash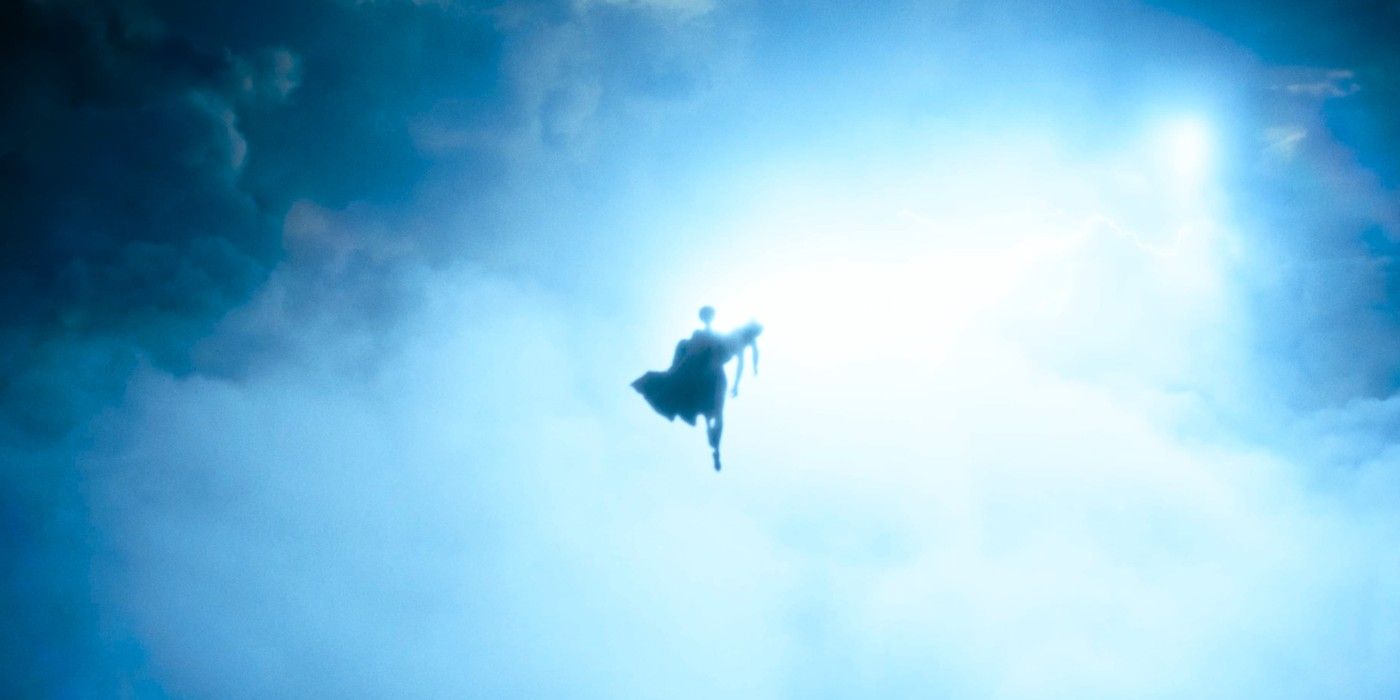 After losing his super-speed in The Flash, Barry Allen, a.k.a. The Flash (Ezra Miller), is forced to recreate the accident that he got his powers from. After a failed attempt with the help of this alternate reality's Batman (Michael Keaton), Barry is carried into the sky by Supergirl (Sasha Calle) for his chemical-soaked body to be struck by lightning directly. Moments involving lightning with The Flash are often his most visually enthralling, and Barry literally recharging to become the Scarlet Speedster once more is indeed among his most electrifying.
4
Aquaman Rises From The Depths – Aquaman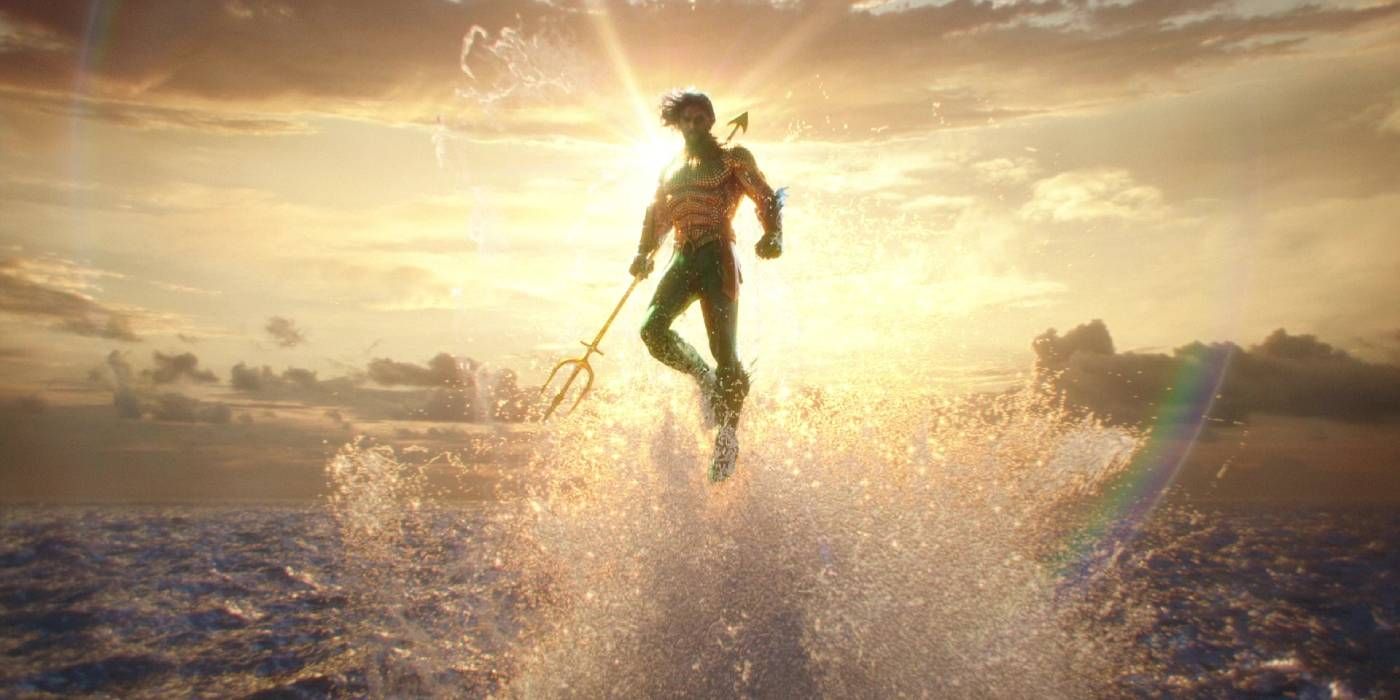 After becoming the new King of Atlantis at the end of Aquaman, Arthur Curry (Jason Momoa) closes out the movie with the words, "I am the protector of the deep. I am Aquaman," before soaring out of the ocean into the sunlight above. Aquaman is full of amazing visual effects to bring the underwater kingdom of Atlantis to life, and the movie's final shot is its true mic drop of visual glory. Once the most mocked hero in DC Comics, Aquaman concludes his solo movie with a comic book-style shot that simply demands to be framed.
3
The Flash Enters The Speed Force – Zack Snyder's Justice League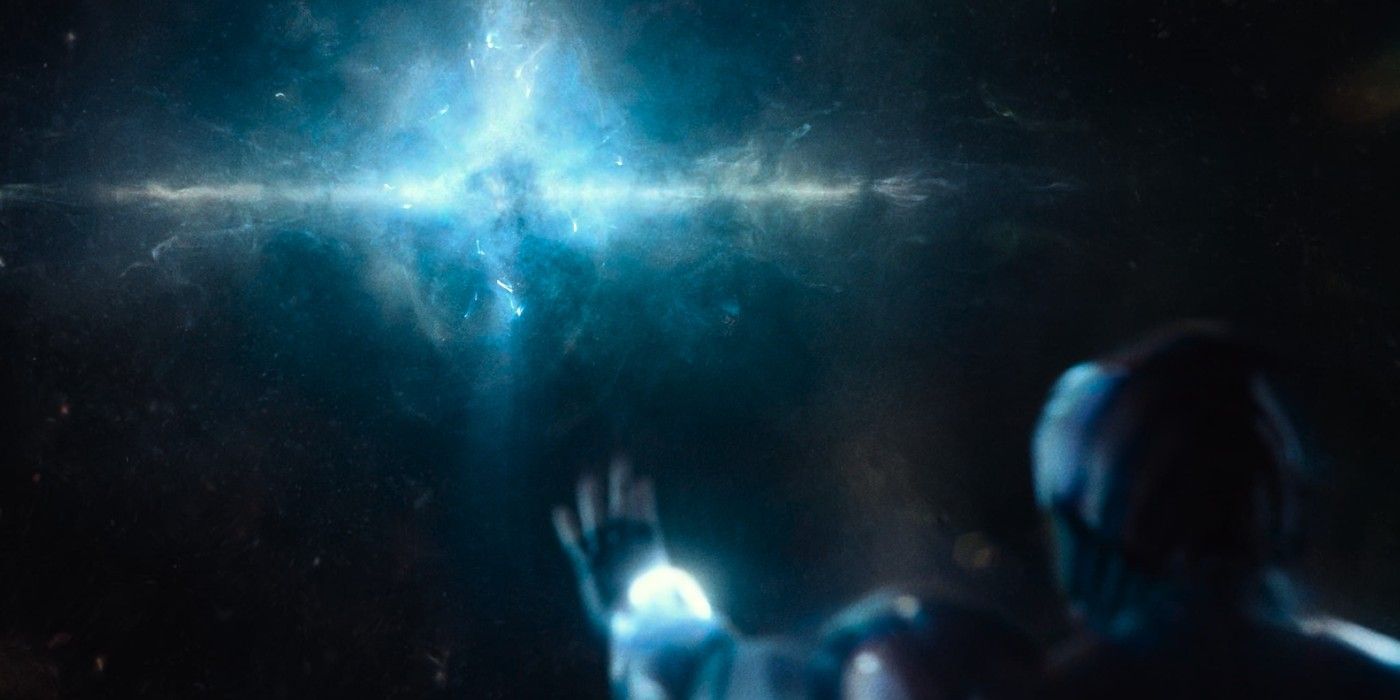 Just when the Mother Boxes form the Unity and all hope seems lost in the finale of Zack Snyder's Justice League, The Flash decides he must "break the rule" as he enters the Speed Force. With Barry going "far beyond the speed of light", he is able to reverse time by a second in order to prevent the Unity and give the League another shot to win the battle. It's one feat of many that solidifies Ezra Miller's Flash as the Fastest Speedster in DC movies and TV, on top of being a moment of heroism that also deserves to be framed on a wall.
2
Superman Takes His First Flight – Man of Steel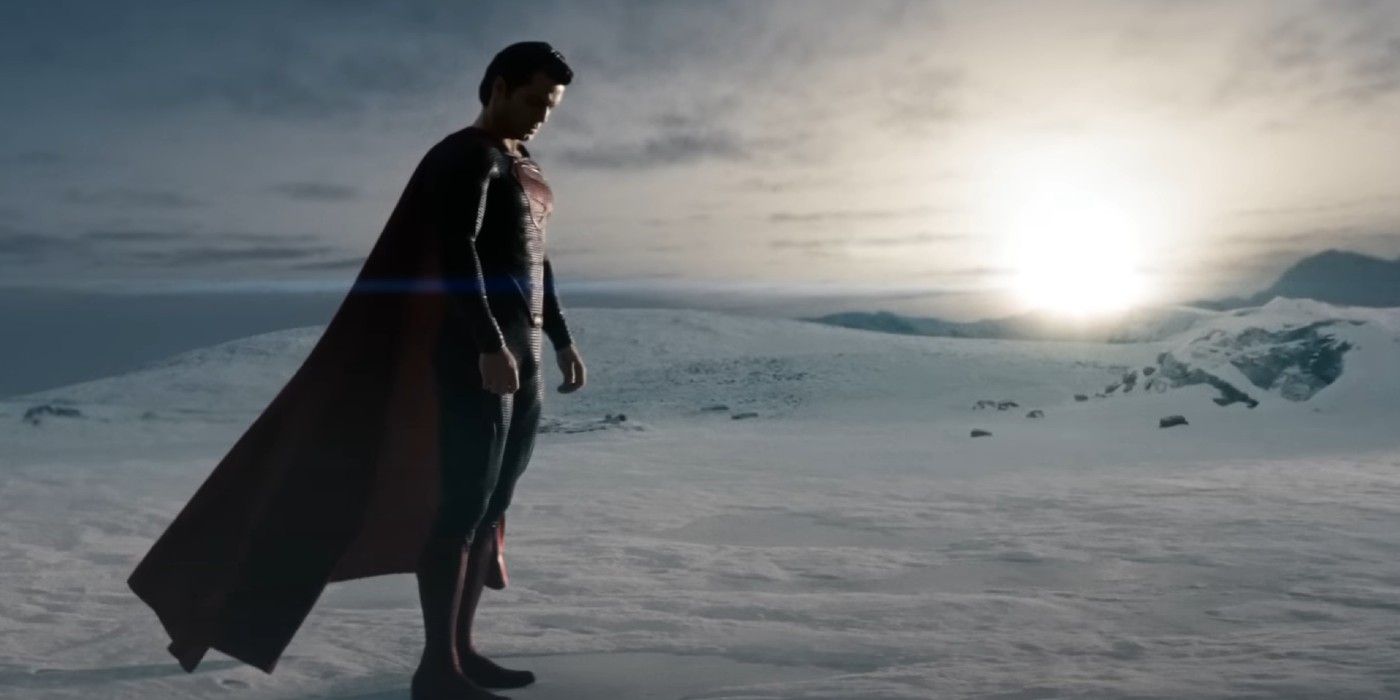 The act of Superman donning his classic red and blue suit and soaring into the skies is portrayed in the most triumphant way possible in Man of Steel. After Henry Cavill's Kal-El emerges from the Kryptonian scout ship as Superman, it takes a bit of work for him to fully take flight, but he finally manages to do so under the guidance of his father Jor-El (Russell Crowe). With Superman breaking the sound barrier and flying faster than a speeding bullet, Man of Steel's first flight sequence is the greatest Superman moment in Zack Snyder's DCEU movies and a perfect snapshot of everything that makes Superman great.
RELATED: 10 Things You Didn't Know About Henry Cavill's Superman
1
The Justice League Stand Together In The Sun – Zack Snyder's Justice League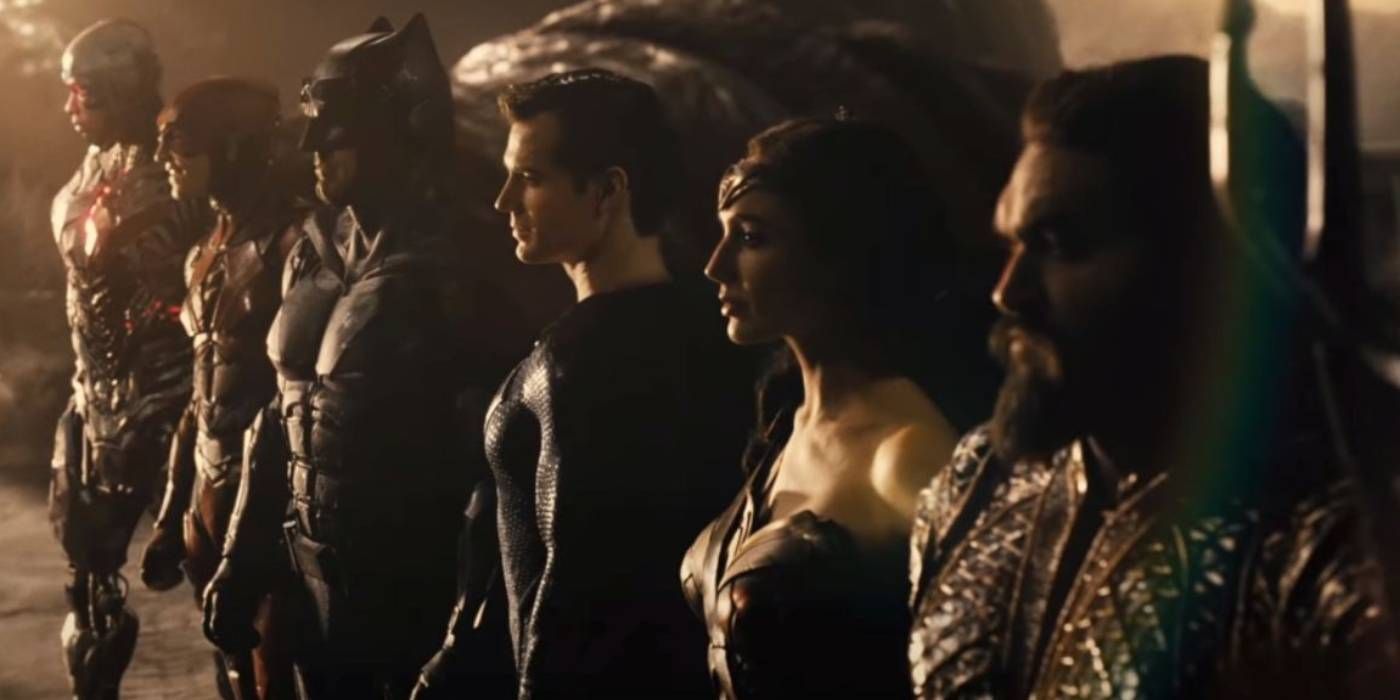 Following the defeat of Steppenwolf (Ciarán Hinds) at the ending of Zack Snyder's Justice League, the six heroes stand triumphantly atop a nuclear cooling tower as the sun rises in a moment of true heroic victory. With the scene being bookended with shots of the League together and including shots of each individual hero in between, it's as visually and thematically perfect an ending as any Justice League movie or DCEU movie could ask for. Even better, after the famed #ReleaseTheSnyderCut campaign, this scene in Zack Snyder's Justice League is also retroactively meta, capturing the movie's theme of triumph over adversity on two different levels.
on bbc news
on hindi news
on the news today
on channel 7 news
ôrf news
campo grande news ônibus
ôpera news
campo grande news greve de ônibus
l1 news horário dos ônibus
l1 news ônibus
lago azul news ônibus
news österreich
news österreich heute
news österreich aktuell
news öffentlicher dienst
news österreich corona
news öl
news österreich orf
news ö3
news österreich heute aktuell
news österreich sport
ö24 news
ölpreis news
öbb news
ösv news
österreich news krone
övp news
özil news
öffentlicher dienst news 2023
österreich promi news