It's been a week since Baldur's Gate 3 released in full on PC and already there are a whole host of mods available, aimed at both aiding combat and character development – or potentially breaking the game.

As a newbie to both Baldur's Gate 3 and D&D, I've found the game a little impenetrable so far (but still enjoyable!) and combat is certainly tricky. So, I won't lie, I've been eyeing up some mods to help out.

So, here are ten mods to help out in Baldur's Gate 3 – available now on NexusMods. Just beware, they may end up ruining the balance.

All skills reset after combat

A big part of combat is managing resources for the longhaul and ensuring you rest up between fights to replenish skills. But what if you didn't have to?

That's the point of this mod from oilnarak01, which means you don't have to rest or worry about overusing your skills. Use it in conjunction with their Action Resources Replenish mod to ensure all your spells and abilities return after each encounter.


Increase your carry weight

If you're a Baldur's Gate digital hoarder, then you'll need this carry weight mod. Thanks to mod creator Mharius, your carrying capacity can now be increased to over 9000. That's a whole lot of junk.

AI friends

Combat in Baldur's Gate 3 begins with rolling for initiative and then controlling all party members in turn-based battles. With this mod from MalachXaviel and Nox Phantom, however, players can use the Friends spell on companions to toggle AI control for autonomous action. Now sit back and watch battles unfold!

More actions

Each round of combat is limited by action points – each party member can spend one action point for a cantrip or spell, for instance, followed by a bonus action. Mod maker Magus, though, has boosted the available action points in this mod, so players can do more in each turn.
The flipside is this can potentially apply to enemies too, if you're looking for an extra challenge.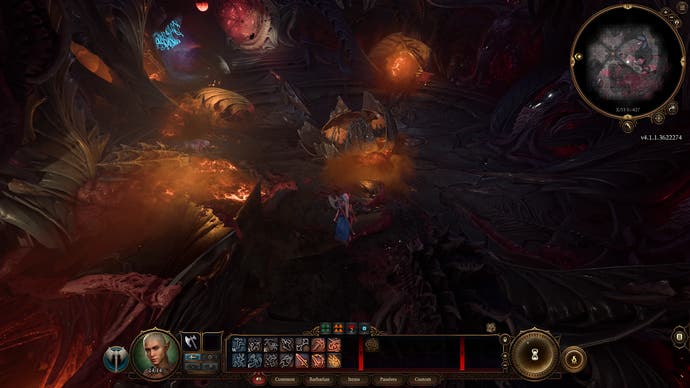 More spell slots

Multiple classes make use of spells in combat and each level up unlocks a certain number of spell slots, expanding that character's suite of available spells. With this mod from FrozenLayer, the spell slots gained with a level up are doubled, vastly increasing spell-wielding capabilities.

Fast XP

Are you an impatient gamer? Can't wait to unlock more abilities? Want to level up more quickly? Then download this mod from Malcroix that doubles the amount of experience earned either for just the first six levels, or throughout the game. The aim was to make the early game quicker for those who already played Early Access, but cheeky newbies might want to check this out too.

Hit level 20
Larian has already said that an expansion to Baldur's Gate 3 would be tricky because of the rules of D&D. Once a character reaches past level 12, their abilities become a little too strong for games to handle.
If you really want to hit the D&D max of level 20, though, then you'll need this level cap mod from Malcroix that allows players to reach level 20 by multiclassing – as long as no single class exceeds 12. Interested in multiclassing? Check out our video guide.
Party limit begone
Baldur's Gate 3 limits the party to four characters: usually the player and three companions. But choosing just three companions is a tough ask when they're all so wonderfully voiced and have intriguing backstories.
Now you don't have to choose! Modder Sildur has created the Party Limit Begone mod that increase the party size to 16 members (or 8 in multiplayer). Of course, taking a small army into combat will ruin the balance, but at least players can now restore the six-person party limit of previous Baldur's Gate games.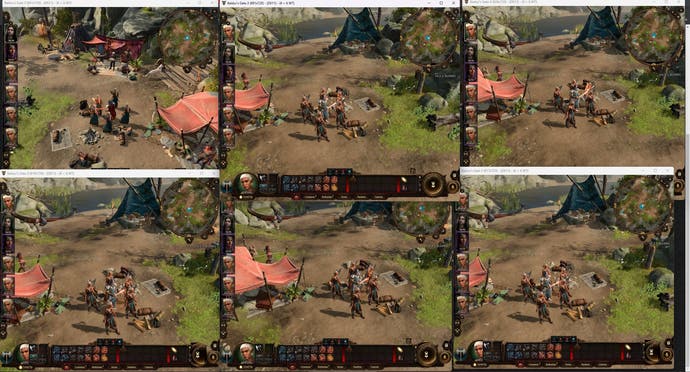 Bigger fonts

A small one (no pun intended), but this mod from Cezarrr allows you to increase the font size of menus. If you're squinting too much after hours of play, this is definitely for you.

Transmog items

Not a combat mod, but nobody wants to have to choose between fashion and utility, right? Modder Conrad Wolfhart has created a transmog mod that uses the Camp Slot to allow characters to keep their initial armours. So far it only works with those starting outfits, but does that matter when they look so cool? Still, transmogged underwear runs are surely not far away.



Still looking for some Baldur's Gate 3 help? Check out our combat tips and full guide to romance.




on bbc news
on hindi news
on the news today
on channel 7 news
ôrf news
campo grande news ônibus
ôpera news
campo grande news greve de ônibus
l1 news horário dos ônibus
l1 news ônibus
lago azul news ônibus
news österreich
news österreich heute
news österreich aktuell
news öffentlicher dienst
news österreich corona
news öl
news österreich orf
news ö3
news österreich heute aktuell
news österreich sport
ö24 news
ölpreis news
öbb news
ösv news
österreich news krone
övp news
özil news
öffentlicher dienst news 2023
österreich promi news