Love triangles are a common romance plot, especially in a romance anime with a wide cast of gorgeous characters. Not all love triangles are created equal, though. Some are so stretched out over episodes and seasons that it's hard to be happy when they're resolved – if they are ever fully resolved at all.
Some love triangles are so annoying that even one or two episodes about the relationship are totally unwelcomed. Love triangles only work if the endgame makes sense and is well-written, and if it doesn't come at the cost of the entire story's pacing. Love triangles shouldn't be relied on as a go-to for plot fodder.
RELATED: 20 Anime Couples That Definitely Stayed Together After Their Finale
10
Asuka, Shinji, & Rei (Neon Genesis Evangelion)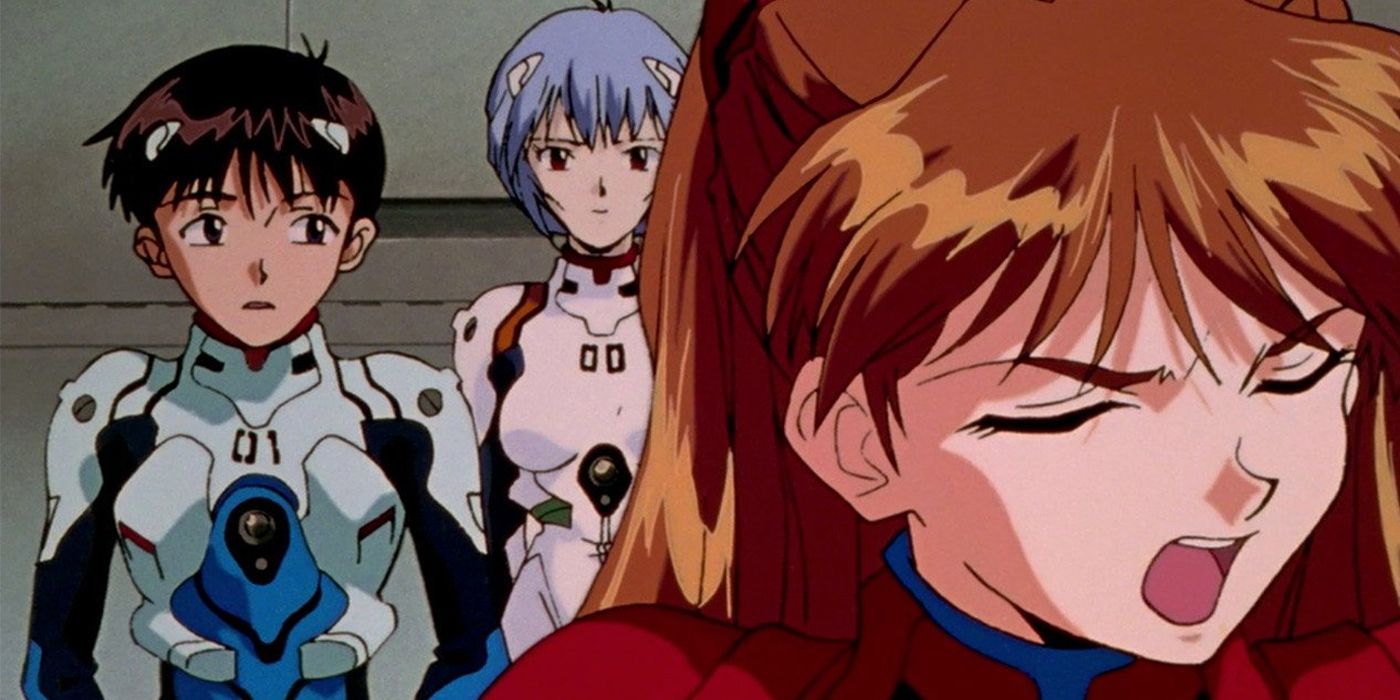 Neon Genesis Evangelion will always be a sci-fi classic, but the love triangle between Asuka, Shinji, and Rei is, strange. It's mostly uncomfortable because Rei is likely a clone of Shinji's mother. While she's not actually his mother, the connection is too creepy.
Love triangles fueled by a lack of emotional intelligence can be difficult to watch. A lack of emotional awareness is the letter of the day for both ladies, Rei and Asuka. Shinji is also resistant to more difficult emotions. Love triangles tend to be messy, but when all three prongs are all emotionally congested, it gets to be too much.
9
Guts, Casca, & Griffith (Berserk)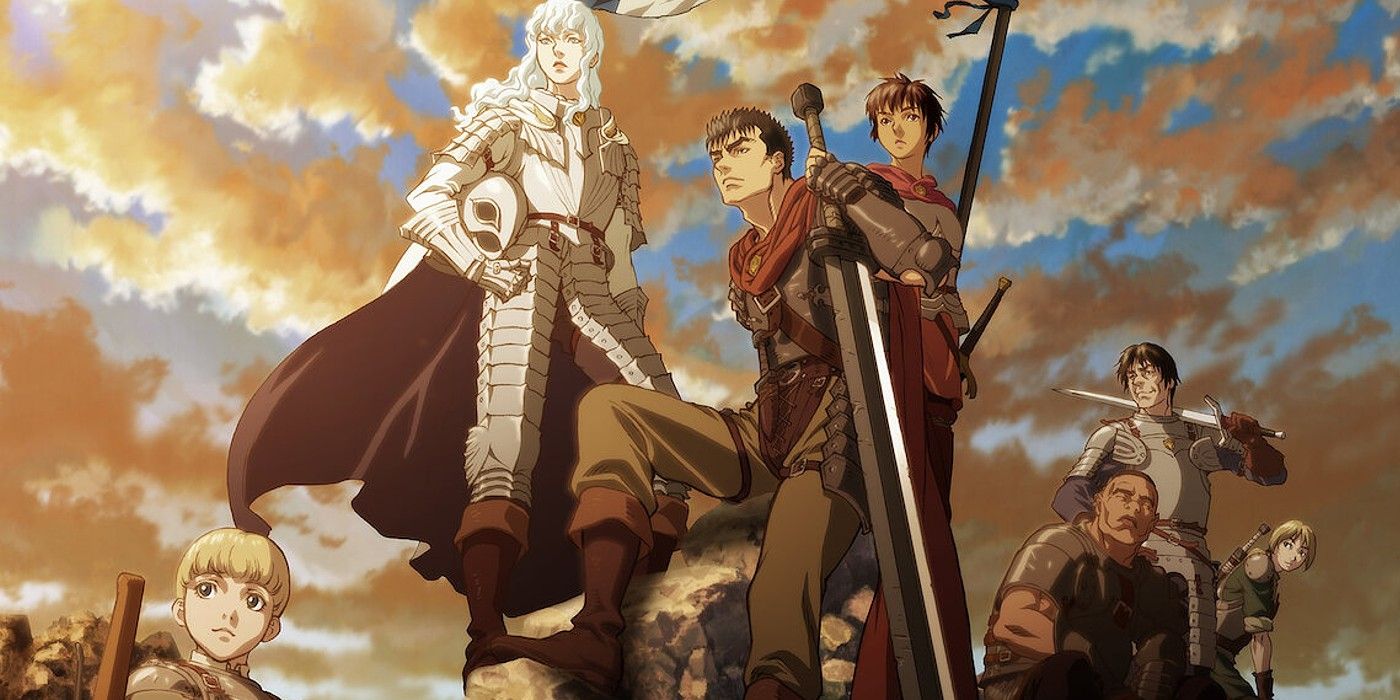 Griffith's effect on Guts and Casca is nothing short of horrendous in Berserk. His relationship with them goes beyond garden variety love rival, or even villain. Griffith is the source of misfortune and misery for Guts and Casca on a micro and macro level.
Casca used to pine for a relationship with Griffith, and once Guts comes along and intrigues Griffith, there's a strong romantic subtext between the two. Griffith's betrayal broke both of their hearts over and over. Casca and Guts deserve a happy ending, but they can't escape Griffith's long-reaching shadow and the direct and indirect effect of his misdeeds.
8
Mizuki, Nanami, & Tomoe (Kamisama Kiss)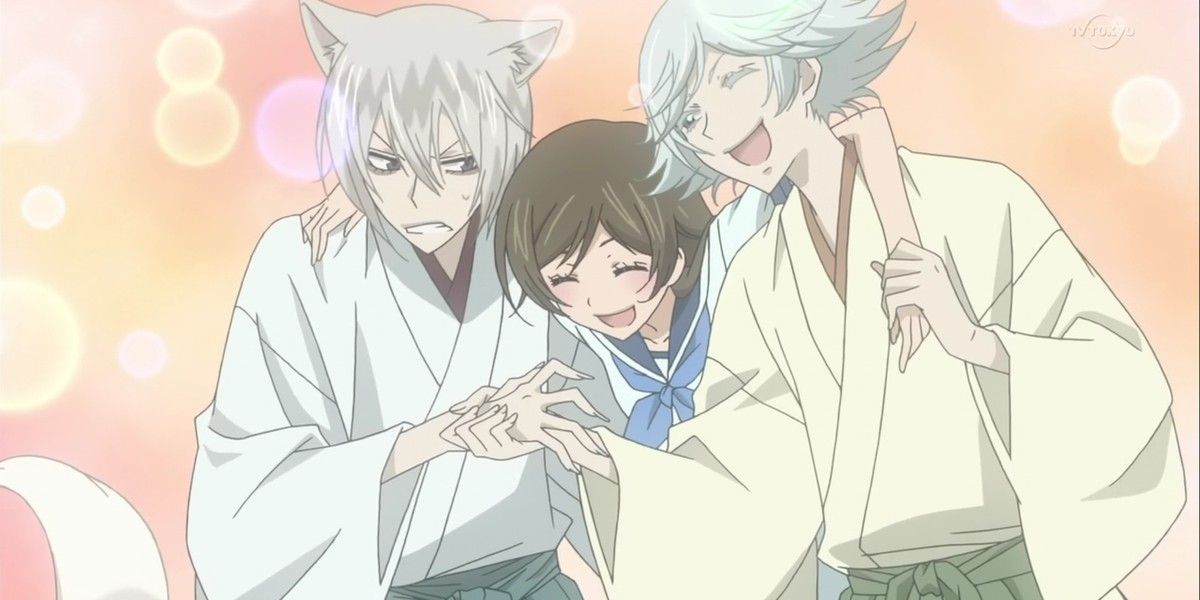 The love triangle in Kamisama Kiss was repellent because of Mizuki's exuberance. If there was some kind of misunderstanding between two different kinds of beings with different mores, that would be one thing. But Mizuki put an engagement mark on Nanami without her permission because he just wanted to.
Mizuki does repent for being so high-handed and cheerfully becomes Nanami's second familiar rather than her husband. Unfortunately, Tomoe had to come to Nanami's rescue before that happened. It would have been better if the marriage mark was a misunderstanding rather than Mizuki just deciding to steal Nanami away.
7
Yui, Miaka, & Tamahome (Fushigi Yugi)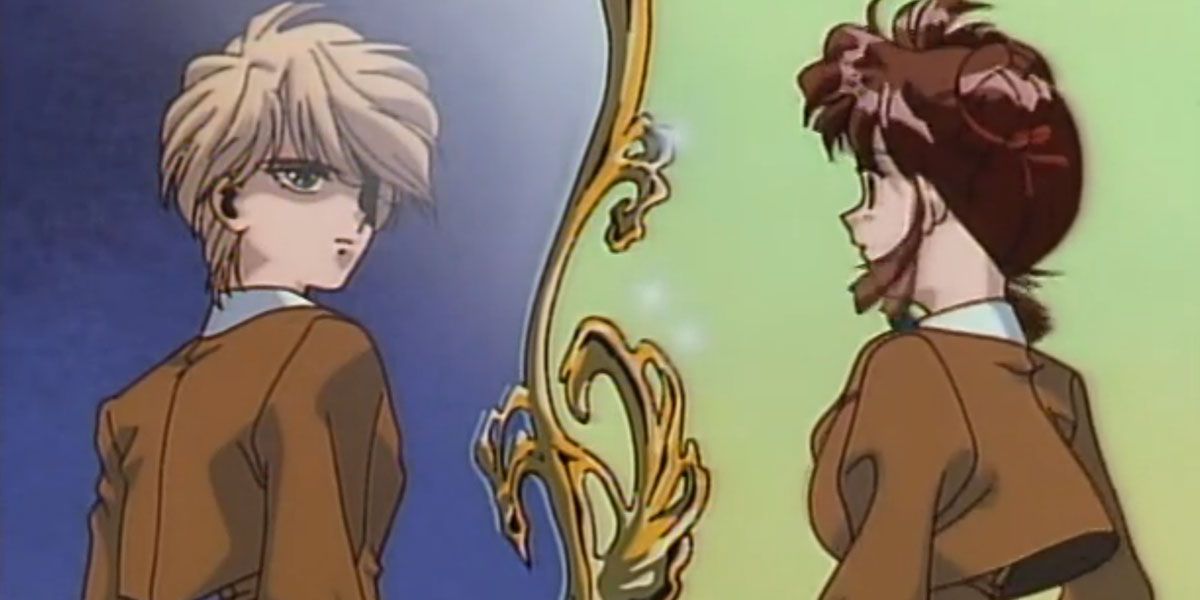 Fushigi Yugi is known for its cast of pretty boy characters, so there are many romantic pairing options. The debacle between Miaka, Tamahome, and Hotohori is intriguing, but everyone knows who Miaka will choose. But anytime two girlfriends are torn apart because of jealousy over a boy, it's a lackluster choice.
The love triangle between Yui, Miaka, and Tamahome is taxing because Yui is used mostly as a plot device rather than a nuanced character. At least, in Yui's defense, she acted because Nakago manipulated her and exploited her emotions. But even though her scheming wasn't strictly her fault, that plot line was still excruciating to watch.
6
Naruto, Sakura, & Sasuke (Naruto)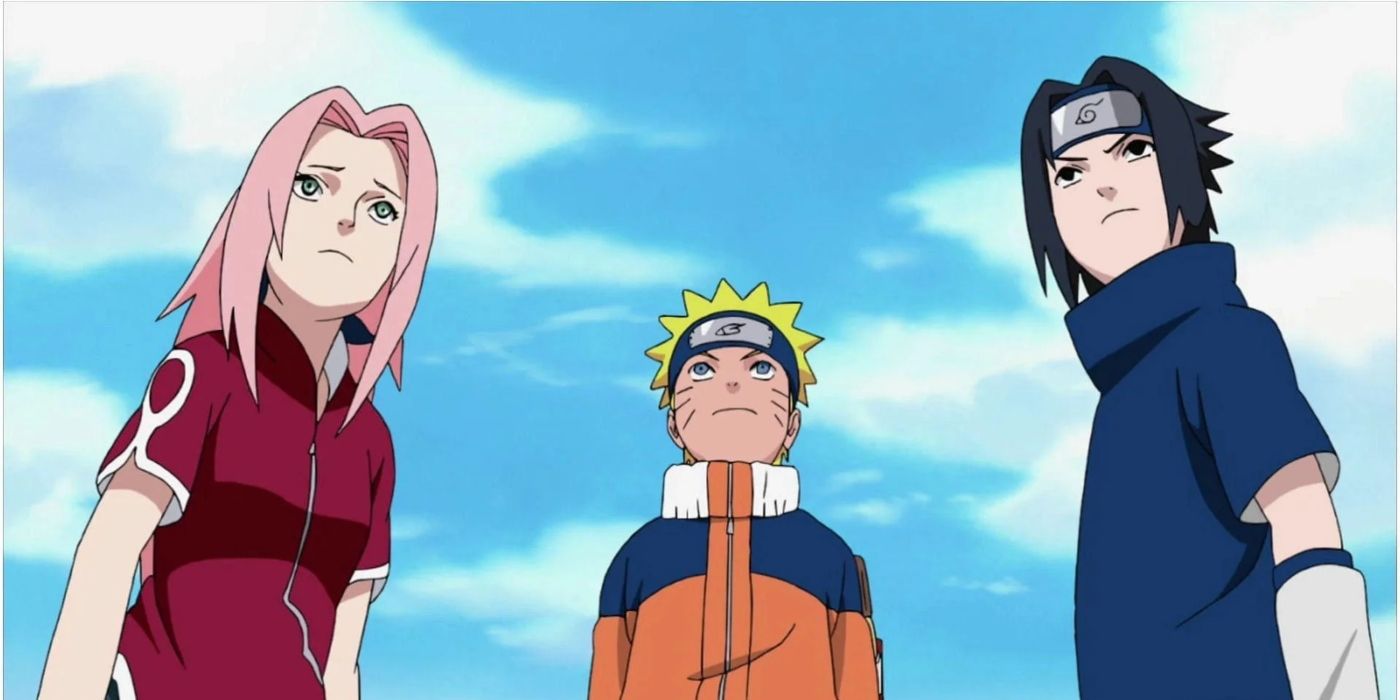 The Naruto love triangle is infamous, primarily because of Sakura's questionable ending with Sasuke. It's hard to believe for many fans that Sasuke liked Sakura all along. There are some sweet parts of their romance, of course, but the whole thing is a mess, especially the events that lead up to it.
Sakura loses a lot over her feelings for Sasuke. It wouldn't be fitting, necessarily, for Sakura to end up with Naruto, either, though. Conversely, Naruto and Hinata have a really lovely, if somewhat underdeveloped relationship.
5
Usagi, Mamoru, & Rei (Sailor Moon)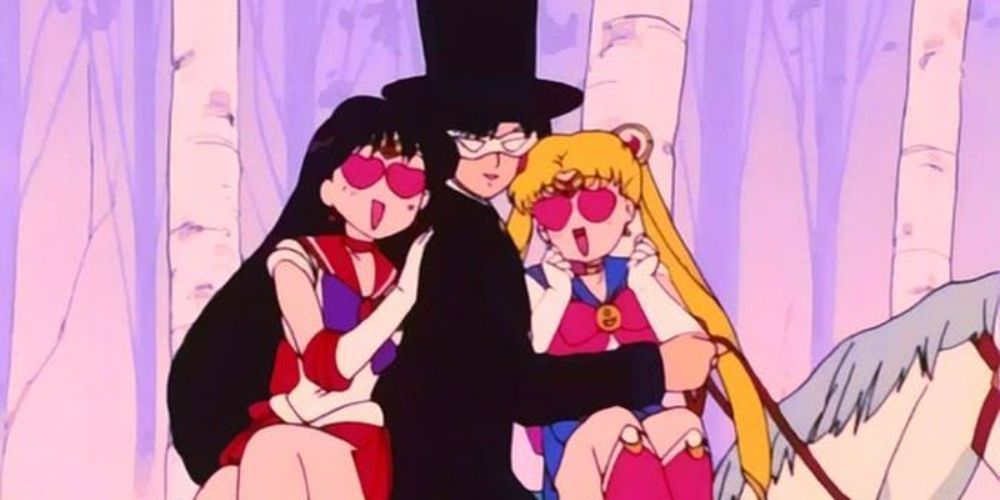 Even one second of Rei and Mamoru's relationship was too much in Sailor Moon. The love triangle between Usagi, Mamoru, and Fiore at least made sense and the audience could feel sympathy for each party. The Fiore love triangle was wrapped up and solved within a couple of hours, while the Rei love triangle lasted several episodes and a couple dates.
The rivalry and dates never take place in the manga, and it's hard to even call Rei's two dates with Mamoru a relationship. It was enough to cause Usagi pain, though, and drive a wedge between her and her friend. It doesn't help that she and Rei sometimes have a tough time getting along in the classic anime, already.
RELATED: 10 Shojo Couples Who'd Make It In Real Life
4
Ichigo, Rukia, & Orihime (Bleach)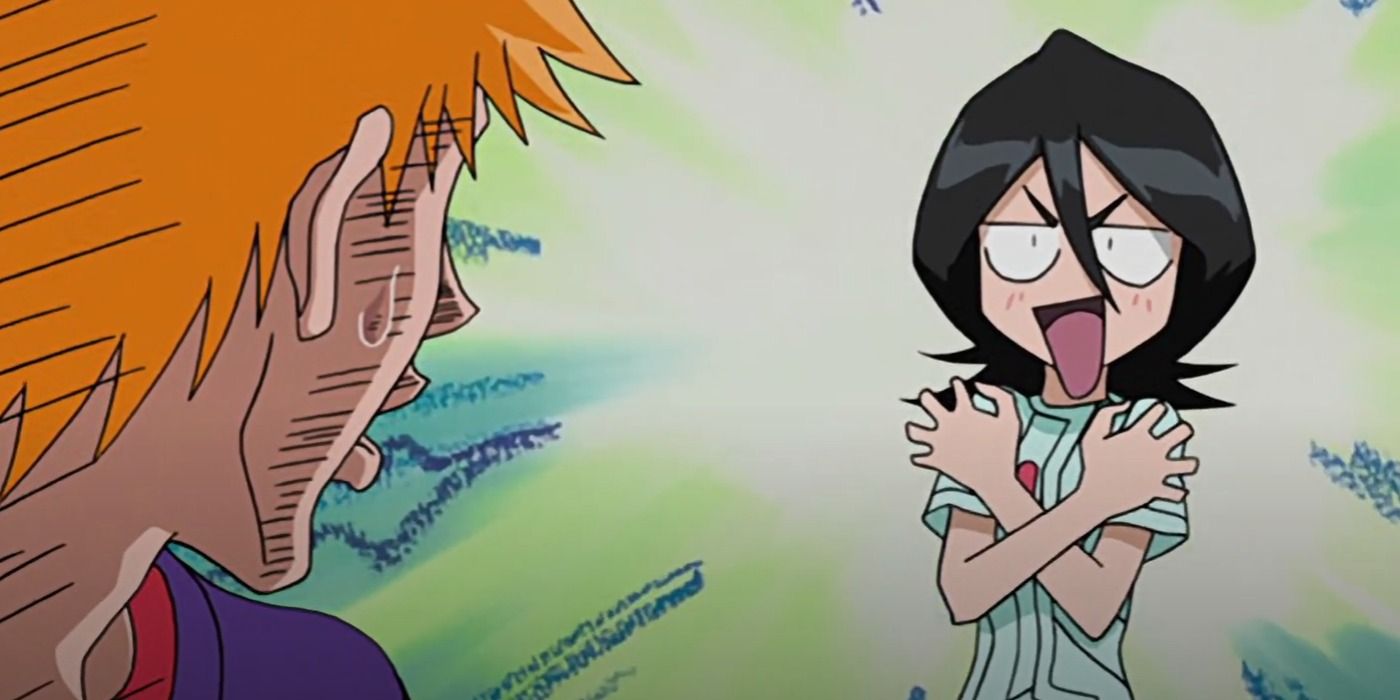 Fans tend to love Rukia with Ichigo in Bleach. She's a smart, savvy, and no-nonsense friend to Ichigo, but that doesn't mean they would make a great couple. And it's awesome to see two close friends without them becoming a couple.
If fans were more excited about Orihime as a character, perhaps there wouldn't be as much of a wish for Rukia and Ichigo to be together. Orihime is a lovely girl, but she's not exactly an exciting tsundere. But ultimately, the love triangle is pointless because Rukia and Renji are perfect together – they also go back a long, long way.
3
Sypha, Trevor, & Alucard (Castlevania)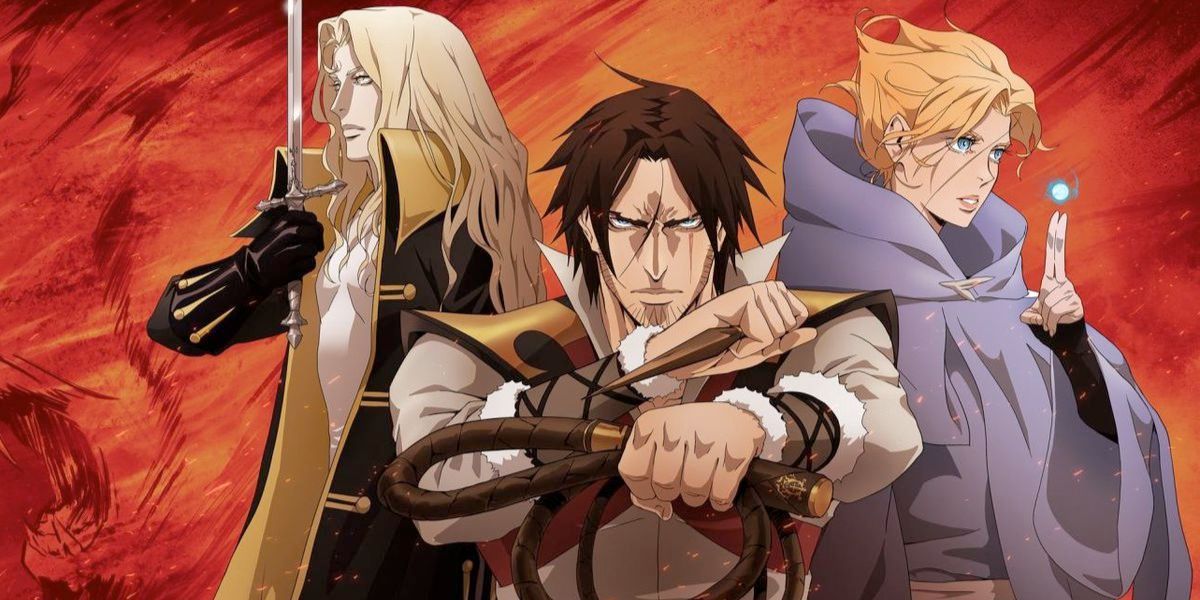 There's a strong argument that Alucard had feelings for Sypha in Castlevania. Though he's noble, Alucard is frosty and removed at the best of times with people. But with Sypha, he genuinely respects her and tries to reach her. He misses her after the party splits, as well.
It would have been better if Trevor, Sypha, and Alucard all fell in love and remained together in a romantic relationship. Rather than Sypha having to choose between one of the two vastly different guys, this is a dynamic where a why-choose relationship would have worked. Trevor and Alucard bicker a lot, and Alucard disapproved of Trevor on many levels, but the heart wants what it wants, and it wouldn't have been a reach for their chemistry to turn into love.
RELATED: 10 Best Anime Based On Video Games, Ranked
2
Inuyasha, Kikyo, & Kagome (InuYasha)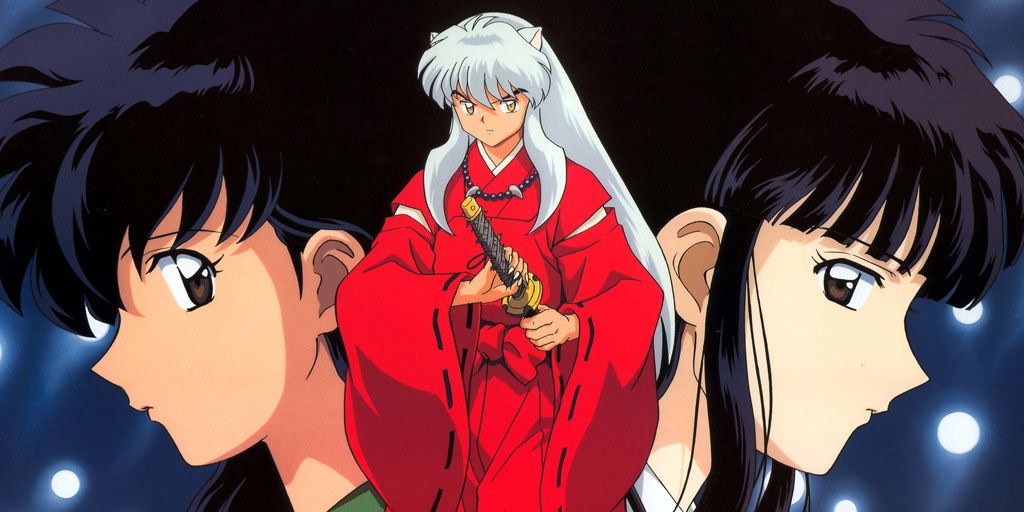 There is a very happy resolution to the InuYasha love triangle, but not without much pain and hair-pulling for the audience. Inuyasha's divided romance between Kagome and Kikyo is so painful and recurring that it's a common, if not general, fan sentiment that they started to hate Kikyo over it. Kikyo was a good woman before she died, and her soul was torn apart by reanimation and Naraku.
The love triangle plot makes a kind of mockery of the once-noble priestess. Whenever Kikyo pops up, it's to either kiss Inuyasha or to try to kill him. Often, it's both. Their love story was tragic, and they deserved a better ending, though it's obvious that Inuyasha and Kagome would be happy together. It's all only further complicated because Kagome is Kikyo's reincarnation.
1
Yuki, Zero, & Kaname (Vampire Knight)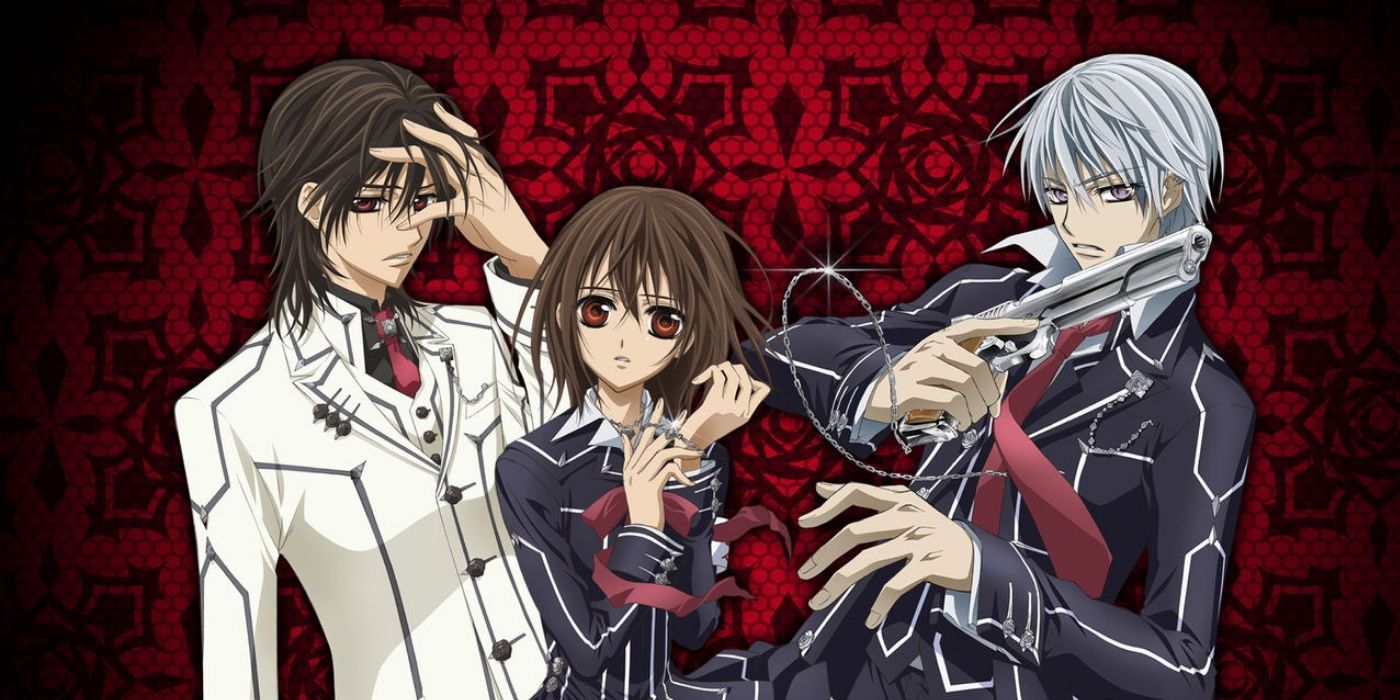 It's hard to go along with a love triangle when one of the members is the central point's relative, like the central relationship in Vampire Knight. The way Yuki just can't seem to decide between the two also reads as immature or cruel, sometimes, though she does really struggle to untangle her feelings. But just because a character shares extensive backstory with someone, it doesn't mean there must be a relationship.
The Vampire Knight love triangle is also incredibly unsatisfying because Yuki never really ended up choosing between either guy. She broke her heart and both of theirs in the process. For such a sweeping gothic romance, there was never really a resolution because of the extended love triangle.
on bbc news
on hindi news
on the news today
on channel 7 news
ôrf news
campo grande news ônibus
ôpera news
campo grande news greve de ônibus
l1 news horário dos ônibus
l1 news ônibus
lago azul news ônibus
news österreich
news österreich heute
news österreich aktuell
news öffentlicher dienst
news österreich corona
news öl
news österreich orf
news ö3
news österreich heute aktuell
news österreich sport
ö24 news
ölpreis news
öbb news
ösv news
österreich news krone
övp news
özil news
öffentlicher dienst news 2023
österreich promi news